Running a full-time Amazon business can be fun but also involves a lot of work and stress. Regardless of how positive or resilient you think you are, at some point, you will become overwhelmed. In today's episode, we unpack what it means to become overwhelmed and what you can do to prevent the moment from getting the best of you. We discuss how feeling overwhelmed can impact people and provide actionable strategies to help you. We explain the best way to create goals, why you should not focus on all your goals at once, the antidote for distraction, and the steps to prioritize tasks better. Tune in and learn helpful tips and tricks to help you overcome overwhelm and get you back to reaching your goals.
Listen on the podcast player below.

Like what you hear? Tell a friend… and be sure to leave us a rating and a review. Here's how.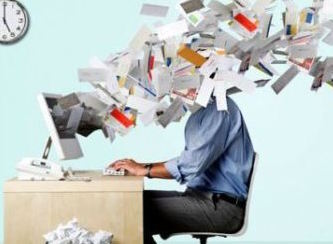 Key points from Episode 171:
The importance of setting clear goals and how it helps.
Learn what SMART goals are and how to create them.
Discover why focusing on a goal is essential.
Stephen explains the FOCUS strategy and how to use it.
How to separate the urgent tasks from the important tasks and how to know which one to focus on first.
Outline of tasks that can be both urgent and important.
Find out details of our exciting Full-Time FBA courses.
An essential takeaway message about feeling overwhelmed.
Links and resources mentioned in this episode:
Right-click here and save as to download this episode to your computer. 

The Reseller's Guide to a Year in FBA
(Updated every year)
One of the ways you can make selling on Amazon FBA easier is to know ahead of time exactly what to expect each and every month of the year.
Imagine what it would feel like knowing you were not missing out on any of the opportunities that will come your way this year. Imagine working on your Amazon business knowing exactly what your priorities are, what you need to avoid, and what you need to accomplish during each month to make progress toward making this year your best sales year ever.
Now you can with the course The Reseller's Guide to a Year in FBA: A Month by Month Guide to a Profitable Amazon Business. The package includes a 275+ page ebook, monthly focused training videos, a private Facebook group, and more!

Back to the main page for The Full-Time FBA Show


More Episodes from the Full-Time FBA Show podcast:
Don't miss an upcoming episode! Subscribe, download episodes, and review the Full-Time FBA Show:

Episode 171 Transcript: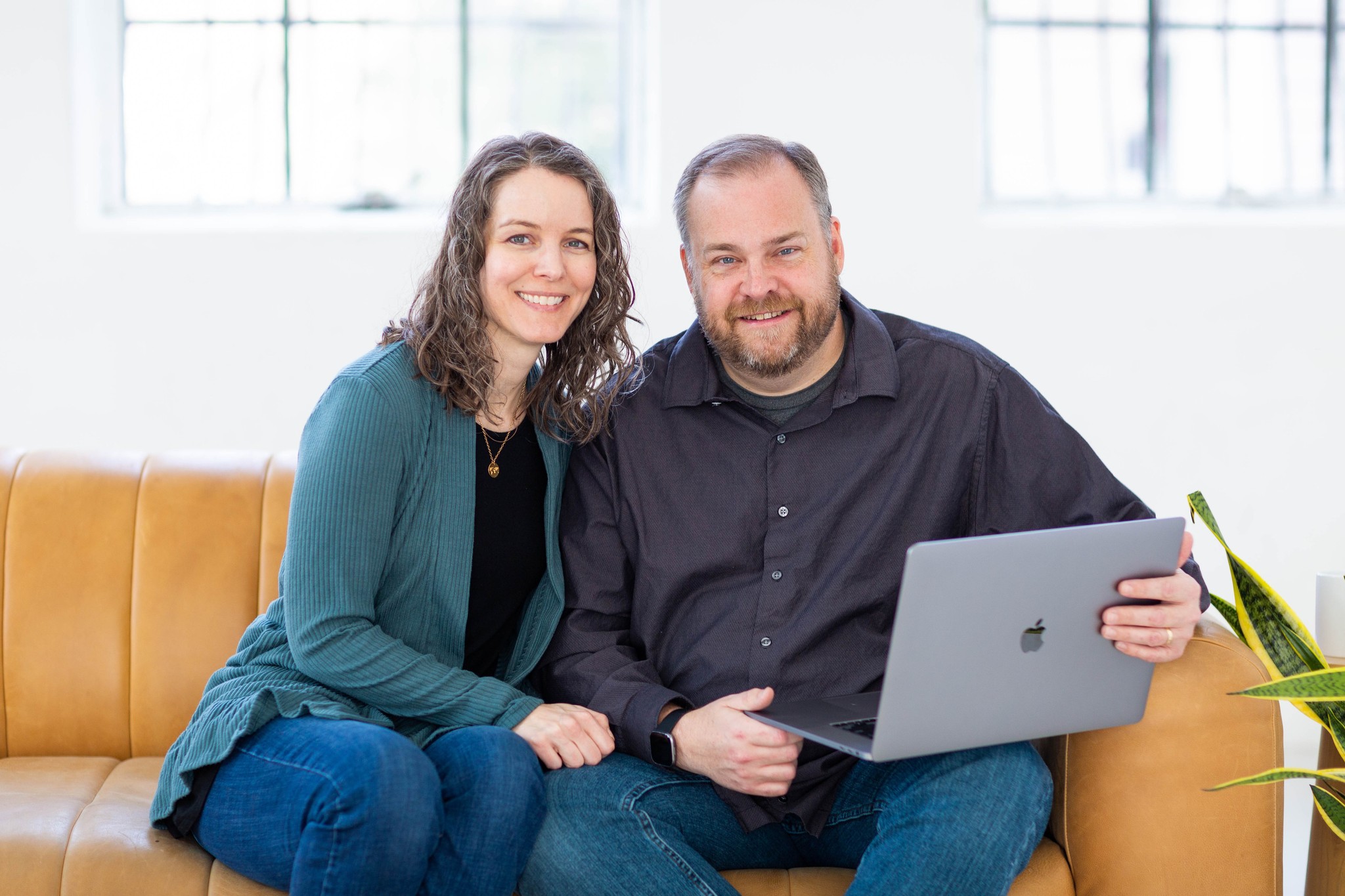 [INTRODUCTION]
[0:00:01.8] ANNOUNCER: Welcome to The Full-Time FBA Show. In each episode, it's our goal to help you turn part-time hours into a full-time income, selling almost anything on Amazon. Now, your hosts of the show, Stephen and Rebecca Smotherman.
[WELCOME]
[0:00:21.4] REBECCA: Hello everyone and welcome to another episode of The Full-Time FBA Show. We are here today for episode number 171, how to handle overwhelm in your Amazon FBA business. This is something that we all deal with at different times in our lives and in our business and here with me to talk about this topic today is my cohost, Stephen Smotherman.
[0:00:45.2] STEPHEN: I'm kind of overwhelmed at this topic today. I need some help so –
[0:00:47.5] REBECCA: Yeah, you look real overwhelmed.
[0:00:49.9] STEPHEN: Yeah but I'm excited to talk about this today because it's a topic that hits a lot of people in different ways and then we got some strategies to help you and we'll talk about that today on The Full-Time FBA Show.
[DISCUSSION]
[0:01:02.4] REBECCA: Yeah, I say that sarcastically about you looking real overwhelmed because in our relationship and in our business, you are not the one who gets overwhelmed, I am. So –
[0:01:12.0] STEPHEN: Yeah.
[0:01:13.7] REBECCA: Just I think people probably picked up on that if they've listened to us for any amount of time that I'm the one that's anxious and a little bit less of a risk-taker and you're the one who doesn't get overwhelmed and is gung-ho about how can we build and grow.
[0:01:27.6] STEPHEN: Oh yeah, I'm going to run through a wall. I mean, that's how I am.
[0:01:32.7] REBECCA: That's an image that I – anyway.
[0:01:35.3] STEPHEN: Like the Kool-Aid man. Oh yeah!
[0:01:39.5] REBECCA: Okay, so before we get further into this topic, be sure to subscribe to the Full-Time FBA newsletter, if you are not already. We send out one or two emails a week where we give links to blog posts, videos, podcast episodes, all sorts of resources that will help you to grow your FBA business and you can check that out at fulltimefba.com, you can sign up and start receiving that newsletter.
So it's the beginning of the year when we're recording this episode and you may or may not be feeling a sense of overwhelm in your Amazon business. I know this time of year can seem overwhelming either in your business or your life because there's just this whole big stretch of 2023 out in front of you. For some people, that's not a big deal. For other people, it's like, "I've got so much to do and I can't get it all done" even though there's like a year to get all of 2023's activities done.
So we know that many of our listeners binge these podcast episodes. So you might be listening to this some other time of year but I would be willing to bet that you are also experiencing some sort of feelings of overwhelm no matter what time of year it is. So today, we're going to give out our best strategies to overcome those feelings of overwhelm and get you back to reaching your goals that you've set in your Amazon business no matter what time of year it is.
[0:02:54.8] STEPHEN: Right and speaking of goals, you know, you might have recently, since it's January, come up with your goals for the year and you know, in fact, if you haven't yet or even if you have, we highly recommend a podcast episode where we interview Jo Ann Zimmerman about goal setting for Amazon FBA sellers. Go check that out, fulltimefba.com/64 for episode 64, for a fascinating conversation about goal setting.
I will also put some links on the show notes about goal setting. Okay, but now that we talked about goal setting, maybe your feelings of overwhelm have gotten even stronger. You're like, "Oh, I haven't even come up with the goals yet" or "I've come up with the goals but haven't really done much yet."
You know, I'm sorry if I'm causing more overwhelm but seriously, we are here to help. So take a deep breath, I'm serious, if you're listening to this, just take a second and deep breath, then let it out because that is helpful 100% of the time. So let's get to some strategies to help you overcome this overwhelm.
[0:03:52.3] REBECCA: So the first strategy that we want to talk about is that you do need to create clear goals. So you may or may not be a goal setter but if you do set goals, and we encourage you to do so, make sure that you're setting clear goals. This is not a goal-setting focus podcast episode in general but that is where we're going to start off and this will be the last time we talk about it today because setting clear goals can help you overcome that feeling of overwhelm.
If you've got clear goals, then you're not trying to accomplish everything. So we try to teach that you should be setting smarter goals for your business and your life and smarter is an acronym that we're going to go over. Smarter, we're going to take that word and each of the letters of that word stands for another word that can help you to create those clear goals. So smarter, S-M-A-R-T-E-R.
S is specific, make your goals specific, the better you know your objective, the easier it's going to be to attain it. M is for measurable, you want to make sure that the results of the actions you're taking can be measured and compared to the goal. A is actionable, what action steps can you take to meet your goal? If there aren't action steps if it's just too vague, then you're not going to be able to make any progress.
R is realistic, are you both willing and able to meet your goal, is this something that is far off to the point that you would never be able to do it? Then maybe that's not the goal for you right now. T is time bound, there needs to be some sort of deadline on your goal. When do you want to accomplish this goal? E is exciting, do your goals get you excited about your future, or are they things that you're just doing just so you can check it off the list?
That's not something that most people really want to be doing on a regular basis. They want to be excited, you want to be excited about what you're accomplishing. R is relevant, do these goals match up with the season of life you are in? I have very different goals right now when our kids are high school and older than I did when they were all in elementary school.
So SMARTER goals are goals that tend to lead you more toward results that you can see and enjoy than goals that aren't really tied to any of these specifications we just covered. So when your goals aren't clear, you experienced that type of overwhelm but when you do have clear SMARTER goals, you will have less overwhelm.
[0:06:16.5] STEPHEN: So the first step creating clear goals, the next step is to focus. When you create your clear goals, then it's time to focus on those goals, right? Imagine you're going to go on a long road trip. Your clear goals are the destination. So on the road trip, you know where your destination is going to be but when you're actually driving down the road, like literally in a car, what are you focused on? You're focused on what's right in front of you.
It's impossible to focus on the entire path between your current location and destination. But if you try to do it, you're going to miss what's right in front of you on the road. Sometimes, those feelings of overwhelm come from trying to focus on everything you need to do along the journey. I mean, it's natural to feel overwhelmed when you're trying to think of everything. Yes, you need to know your overall big picture.
You're in the planning stages but at some point, you need to move beyond that and just focus on the steps you need to be taking today to work on your business. To overcome that overwhelm, try to focus on just the very next steps you need to take. That's basically headlight mentality. Again, if we're going with the road trip and you're in a car, headlight mentality, all we need to look at as far as your headlights are showing you, to be able to keep going.
And then each time you hit a mile marker, a new landmark, you can figure out what the next step is and okay, we got another acronym for you, not every point can have an acronym. So if you love acronyms, I'm sorry, this is the end of the acronym love that we're going to share but the acronym of FOCUS really helps me. Follow one course until successful. FOCUS: Follow One Course Until Successful.
To overcome overwhelm, stop thinking of everything you need to do and just focus on the next step. Stay the course, keep driving without distraction, and until you reach your destination, your goals that you've set. Distractions can be part of what causes overwhelm and the antidote is FOCUS.
[0:07:58.7] REBECCA: And the third strategy for how to handle your overwhelm in your FBA business is to know the difference between the urgent and the important things in your business. So if you want a better handle of those feelings of overwhelm, you need to know the difference between these words just to begin with. Think about them, urgent versus important.
Urgent tasks are things that need to get done now, stat, get it done yesterday. These types of tasks pop up all the time in our business and things pop up in life like this too but if we only are able to stay focused on putting out those fires and taking care of the urgent tasks, we will miss out on doing important tasks in our business.
Now, sometimes this is unavoidable but with some planning, we can make it so that we aren't always dealing just with urgent tasks. So important tasks are the tasks that will overtime grow your business and are the types of things that only you as the owner, the CEO of your business can be doing.
They're important because you can't outsource it. It requires you and you only to handle it. Some tasks are going to be both urgent and important and those are the types of tasks that it's important, as a business owner to immediately take care of but what do you do when you've got a bunch of tasks that keep coming up that are urgent but they're really not that important?
Those are the types of things that you either need to delegate or delete. So delegating a task typically involves outsourcing it to somebody else or paying for a product or a service that will take care of it for you, so that you are not having to manually go in and do this task on a regular basis.
Some tasks might not end up being that important at all and honestly, you could just delete them. There are some tasks especially early on in your business that you kind of get caught up in doing that you think are important but they're honestly just kind of time wasters. You don't really need to be spending time on it and you don't need to pay anybody else to do it.
So you can find out what those tasks are over time and then just delete them. So find the difference between urgent tasks and important tasks in your business and try to focus more on the important tasks and delegate or delete the urgent tasks.
[0:10:18.5] STEPHEN: So when dealing with overwhelm, you know, you need to make sure that there's clarity in these three areas. You know, you create the clear goals, that's your destination, where you want to go. You need to focus mainly on the next step in your journey toward your destination and finally along the way, prioritize the important tasks first and delegate or delete anything that's less than important, even if they seem urgent.
And by the way, having like a hundred unread emails in your inbox, that's not urgent. It's not, you can totally get passed that. Having to check your sales 15 times a day on Amazon, that's not urgent. There are so many things that we act as if they're urgent but they're not, no.
[0:10:58.7] REBECCA: That's urgent to me, I have to do that.
[0:11:00.7] STEPHEN: Right but there are more important things to do that can grow your Amazon business and if you're not sure what to do next in your Amazon business, having a plan can really make a difference. We have a whole library of Amazon FBA-focused courses to help you know what to do next in your business.
If you go to fulltimefba.com/courses, you'll see the courses that we have available, everything from beginner to expert type of courses to help you grow your Amazon business and we will walk you through in that course the next steps to take to grow your Amazon business and then finally, to close things up, we just need to realize that overwhelm is a normal part of every entrepreneur growing their business.
If you're dealing with overwhelm, guess what? You're normal. Some might even say that if you're not feeling overwhelmed, you're not pushing yourself hard enough. Well, we don't think this way at all, when it comes to overwhelm, we see that it's a God-given response that our mind and our body is telling us to either slow down, remove distractions or restructure our priorities and when we're able to do that, we can grow our Amazon business and have the kind of peace that we're able to grow it in a way that we know is going to work and we're able to get things done, the right things done to meet our goals.
[0:12:08.3] REBECCA: It will lead to long-term success without burnout.
[0:12:10.9] STEPHEN: Yes, absolutely.
[CLOSING CONVERSATION]
[0:12:15.6] REBECCA: Thank you so much for joining us for this episode of The Full-Time FBA Show. As a reminder, you can always find the show notes at fulltimefba.com/171 because this is episode 171. There will be a transcript of this episode along with any of the links that we mentioned.
[0:12:32.1] STEPHEN: And next week on the show, we're going to be talking about the sneaky mistake that's sabotaging your Amazon business. We'll see you next week on The Full-Time FBA Show.
[OUTRO]
[0:12:42.8] ANNOUNCER: That is all for this episode of The Full-Time FBA Show. So head over to fulltimefba.com/podcast, where you will find the show notes and links from this episode. While you're there, subscribe to our newsletter where you'll get several free downloads of our popular and helpful Amazon FBA resources. Now, take action on what you have learned today, so you can find success at turning part-time hours into a full-time income with Amazon FBA.
[END]