There's a lot of people who think it's really complicated to do wholesale, but we're here to tell you it might not be as tricky as you think. On today's episode, instead of advising you on what you need to have to sell wholesale successfully on Amazon, we're telling you what you don't need to succeed.
Now, there are things you need for sure, but there are also things you may think you need that aren't completely necessary. During today's episode, we bust some commonly-believed myths around shipping, labeling, storage, money, and more. Join us to hear more today!
Listen on the podcast player below.

Like what you hear? Tell a friend… and be sure to leave us a rating and a review. Here's how.
Key points from Episode 126: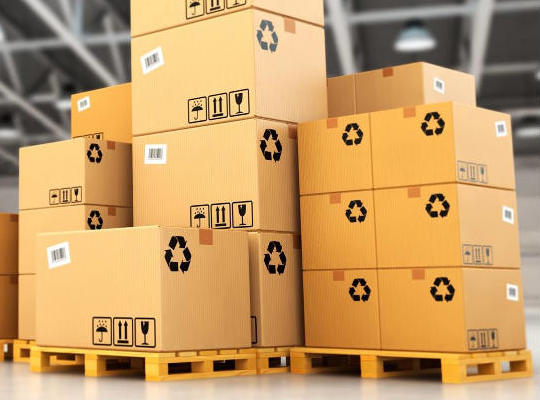 There are things you need, but also things that might not be completely necessary.
The first thing you don't need: your own warehouse.
Our solution: outsource a prep center to take care of it.
Another solution: Amazon will ship and label for you.
The second thing you don't need: a truck loading dock.
Why a loading dock is not needed: ask for your order to include a lift gate.
How using a prep center can help you bypass both storage and delivery issues.
The third thing you don't need for wholesale: a huge amount of money.
Why you don't need employees to buy and sell wholesale.
How you don't need to be an expert before you get started, and only getting started will ever make you an expert.
How wholesale has enabled Stephen and Rebecca to earn full-time salaries working part-time hours.

And more!
Links and resources mentioned in this episode:
Right-click here and save as to download this episode to your computer.
More Episodes from the Full-Time FBA Show podcast:
Don't miss an upcoming episode! Subscribe, download episodes, and review the Full-Time FBA Show:

Discover the Secrets of Profitable Wholesale Sourcing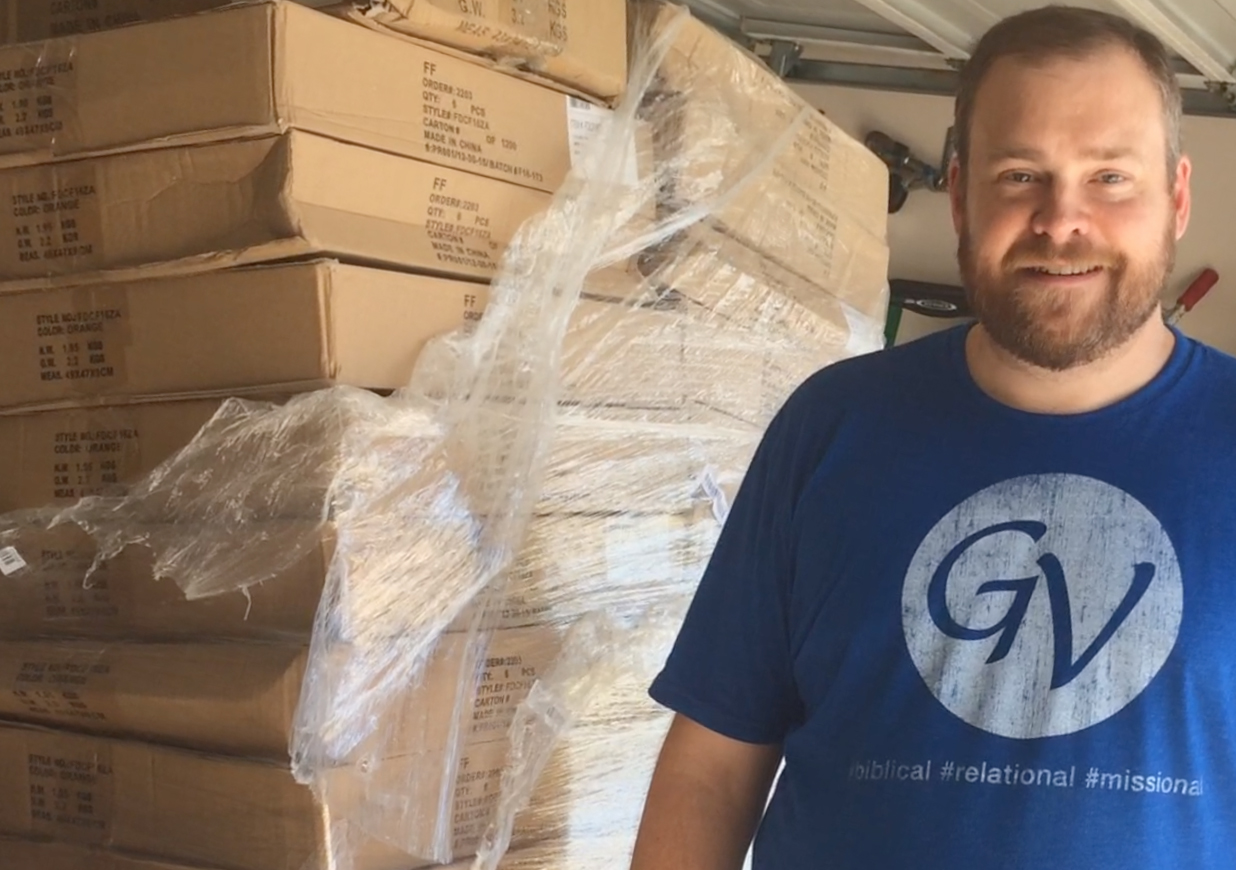 For the longest time I wanted to add wholesale to my Amazon business. I had actually gone through 3 different wholesale courses to teach me how to do it. Each time I went through a new wholesale course I would try what was taught, but I kept coming up empty. It was extremely frustrating… then I scheduled a phone call with Dan Meadors from The Wholesale Formula. That conversation opened up my eyes to things about wholesale I never thought about before (and was never taught). I took his advice and began to find multiple wholesale accounts. Not only did I find wholesale accounts, I was actually able to successfully land the wholesale accounts.
Would you have wanted to listen in on that conversation? Unfortunately, we didn't record the call, but Dan and his team have created something even better: a free webinar series focused on successfully adding wholesale to your Amazon FBA business. The content in this free video series is the same content that I heard in my phone call with Dan… and more!
Unfortunately, this free webinar series is currently closed, but if you want me to tell you when the doors are open to the free wholesale workshop again, then sign up for the wait list where I'll email you the moment the free wholesale workshop videos are available again. This free video series that will open your eyes to what is possible with selling wholesale items on Amazon, so take a moment, and sign up for the wait list.

Back to the main page for The Full-Time FBA Show

Episode 126 Transcript: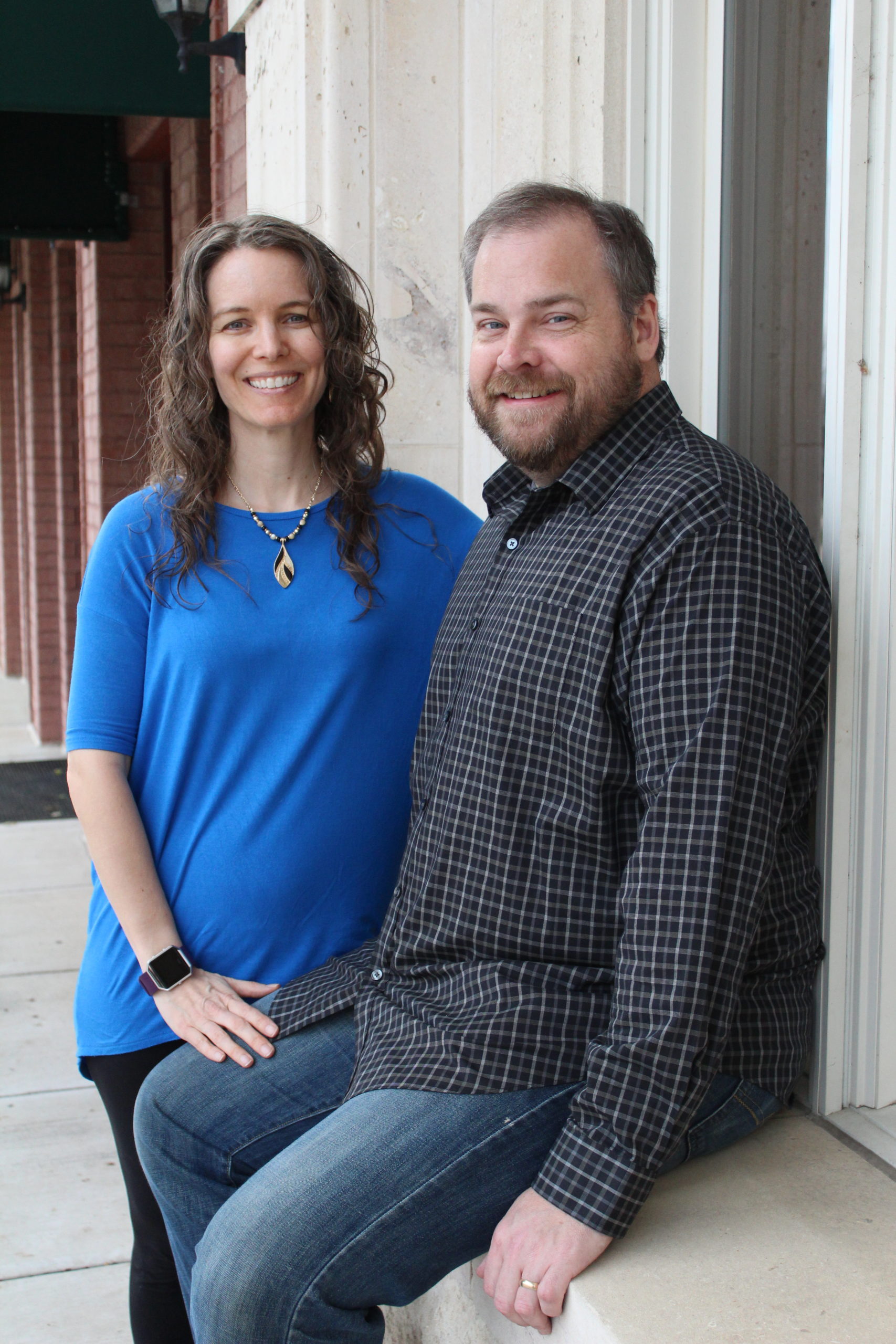 [INTRODUCTION]
[0:00:01.8] ANNOUNCER: Welcome to The Full-Time FBA Show. In each episode, it's our goal to help you turn part-time hours into a full-time income, selling almost anything on Amazon. Now, your hosts of the show, Stephen and Rebecca Smotherman.
[WELCOME]
[0:00:21.2] REBECCA: Hello there and welcome to episode number 126 of The Full-Time FBA Show. We are so glad that you're here with us today, Stephen and I are going to be talking about what you don't need to successfully sell wholesale on Amazon. This is a little bit different from the typical episode that you might hear where we say, what you do need. Stephen, how are you feeling about going at this from a different angle, what you don't need?
[0:00:45.5] STEPHEN: I mean, I'm excited about this episode and yeah, I just think there's a lot of people who think, "Well, I can't do wholesale because I need this, I need that and I don't have this for that" and so, there's something stopping them from starting so I just want to open up everyone's eyes. And it might not be as complicated as you think it is. You might not need all the things you think you need. We're going to break that down in this episode of The Full-Time FBA Show.
[DISCUSSION]
[0:01:10.6] REBECCA: All right, as Stephen was saying before, there's a lot of times that people hear about starting to sell wholesale items on Amazon and they think that it's really complicated and that it's more advanced of a method than doing arbitrage from retail stores and online stores. And they can get caught up in thinking, "I need this and this and this, there's this whole list of things I need to get or do or learn or be before I can get started buying and selling wholesale items." And that's just not true.
There are some things that you're going to need but then there are things that you might be thinking are absolutely necessary that really aren't, so we want to get into that today. What would you say is the first thing that you want to start us off with, Stephen, that people do not need in order to start successfully selling wholesale on Amazon?
[0:02:00.3] STEPHEN: The first thing you need, we're going to just jump right to the thing that's most common that I hear people say, they think they have to have some big warehouse in order to sell wholesale items on Amazon and that's just not true. You don't need your own warehouse.
There's two solutions to this. I mean, if you're ordering wholesale items and you have it sent to yourself for prep, well, guess what? You don't need a wholesale warehouse. You can actually outsource that to a prep center where you can have your wholesale companies ship your inventory to an Amazon prep center and that's basically a third-party prep center that is trained to take whatever inventory that you send there and get it ready for Amazon the right way with Amazon's rules and guidelines and regulations on how things need to be properly prepped and send it off to Amazon for you.
It's an outsourcing opportunity for you so you can buy wholesale, send it to a prep center and guess what? They're going to take care of it and send it to Amazon for you. That's the other solution, just sending directly to Amazon FBA. A lot of people come from an eBay world when they first start selling on Amazon and just have this mindset of, "I have to store all my inventory and I have to ship all the inventory and if I'm buying wholesale, I just don't have enough, I need a big warehouse and stuff." But that's not true. You can buy inventory via wholesale, send it off to Amazon and Amazon will store all of it for you and there's just not a need for your own warehouse.
[0:03:26.7] REBECCA: They'll store it and they will label it with your label as well.
[0:03:29.5] STEPHEN: Yes.
[0:03:30.0] REBECCA: You can work that out with wholesale companies where they ship directly from their warehouse to Amazon's warehouse and label it for you so that you don't even have to do the prep center stage.
[0:03:40.3] STEPHEN: Absolutely.
[0:03:42.4] REBECCA: The second thing that we wanted to cover kind of springs out of that question about needing your own warehouse, some people also think that you need to have a truck dock in order to receive pallets to sell wholesale and that is just not necessarily true. You do not need a truck dock in order to receive pallets to sell wholesale.
There are multiple solutions for the problem of how these items might be shipped and the requirement of getting those items on and off of a truck by using a dock or some other type of method and we're going to talk about a couple of the major ones, and we deal with this all the time. This is a common occurrence and it's so easy to solve this problem, it's not even a problem.
When you're ordering, you would need to make sure, if you're having your items shipped directly to you at your place of business that doesn't have a truck dock or if you are working out of your home and you're having things shipped to your garage, when you place your order make sure that you ask for your delivery to come with a lift gate.
That would mean that there's going to be a truck dropping off the inventory that will be able to unload the pallets from the truck with a lift gate. That means they are aware they're shipping somewhere that does not have a dock and that they're going to need a method to get the items in and out of the truck.
Make sure that you tell them that whenever you're placing your order and they deal with this all the time. It's not an uncommon occurrence for them. Our very first wholesale order came this way, it came in multiple pallets and the truck had a lift gate and the driver just rolled the pallets right into our garage no problem, easy-peasy.
You just need a place to store it, if you have enough room in your garage and your neighborhood allows these types of deliveries then you're good to go but if you don't have a room in your garage or another location where you can have stuff dropped off this way to store it while you're processing it, again, the super easy solution to this is to work with a third-party prep center.
You would then have your items shipped directly from the brand to the prep center instead of coming to your home or your place of business and that prep center is going to have a way to load the items off of the truck. Most prep centers are going to have either the equipment that they need to receive, enroll to lift, enroll the inventory or they're going to have a dock. Let the prep center do that work for you and it solves this problem as well.
[0:06:18.4] STEPHEN: Yeah, we'll put in the show notes a few links to our blog, we've got some articles breaking down why it's a good idea to use a prep center, how to find a good prep center, the questions you should ask a prop center when you're deciding on which one to use and so I'll put that in the show notes when we give you the link to that at the end of the episode.
All right, third thing that you don't need is a lot of money. I mean, some people think, "I'm going to buy a wholesale, I have to make this huge, maybe $10,000 purchase" or $5,000 purchase. No, you don't have to put in a ton of capital to buy wholesale items. I mean, most brands have a minimum opening order and that's true but most of those minimum opening orders are very reasonable.
I mean, I think the highest I've ever experienced in my own experience is $500. Usually it's about $300 for the minimum opening order and that's not really all that deep. Minimum purchase, minimum quantities when you're buying the items from a wholesale, you're not going to have to put in too much money. I mean, if you listen to two weeks ago on The Full-Time FBA Show, I talked about how I spent way too much money on my wholesale order.
I should have just stuck with the minimum, so you don't need a lot of money to buy wholesale, you can actually go pretty far with a smaller amount of money than you would expect.
[0:07:35.9] REBECCA: Now, the fourth thing that we wanted to let you know that you don't need to start selling wholesale on Amazon is employees. Some people think that, "If I'm going to start selling wholesale, I'm going to need to hire more people to do different tasks and I'm going to need a lot of help in order to do this."
That may be true down the line, it may be that the more your business grows, the better off you would be if you had people that you could hire to help you but it is very possible to do most of the work yourself. In fact, we know people who sell full-time themselves and don't have any employees and they do everything wholesale and they just don't want to grow their business any bigger and they also don't want to hire employees and it works for them and it could work for you too.
Everybody has different goals for how they run their business and for what they want their business to do but when you are starting off selling wholesale, it is possible to do it all yourself, to receive the shipments and to process it and ship it off to Amazon yourself. That is what we are doing at first as well.
We eventually began outsourcing to a prep center and that really frees up your time to do other aspects of your business. I know other people once they get their wholesale business going, they do look into getting their own warehouse and hiring employees to run it. That's one way to go but you don't have to do that.
You can outsource everything to a prep center or you could continue doing it yourself, you just don't need to have a bunch of employees when you're getting started.
[0:09:01.9] STEPHEN: Yeah, we've mentioned prep center a lot in this episode, so it's not mandatory to do a prep center but it can be really, really helpful and we love it. The 5th thing that you don't need to successfully sell wholesale on Amazon when you're starting out, you don't need all the answers. A lot of people think, "I need to become an expert in something before I dive into it" and that is not completely true.
In fact, you are not going to become an expert until you get started with it. I mean, there is a lot of different solutions, you can scour YouTube, search podcast, blog posts for answers to your questions, there is Facebook groups out there including our Facebook group, fulltimefba.com/Facebook, a lot of different ways for free that you can find the information that you are looking for.
Of course there are some good sides to that and downsides, the biggest downside to that is that some of that information might be outdated. The people that you are learning that information from, you know, you are not going to be sure that you can trust what they are telling you and you are not exactly sure if everything is up to date and applicable to what you are experiencing and that the things that they are teaching actually bring the results that you're looking for.
You can spend the time, a lot of time, looking into YouTube and podcast and blogposts for the answers or another opportunity is to enroll in a course that teaches you everything from start to finish about adding wholesale, landing wholesale accounts, convincing brand owners to allow you to sell their items on Amazon and the tricks of the trade to do it successfully. Right now, the wholesale formula course is open.
It is the course that I took many years ago to add wholesale to my Amazon business. Rebecca took the wholesale formula course in 2021 and is now finding a wholesale accounts and we're able to continue to make full-time income with only part-time hours and then wholesale is a big reason why that is happening. But here's the deal, the wholesale formula course closes very soon.
In fact, if you are listening to this on the day it drops, the wholesale formula course closes in just two days and so this is your opportunity, fulltimefba.com/wholesaleformula to learn more about the course. We have a bonus package worth over $2,000 that we are throwing in if you sign up for the wholesale formula. You go to fulltimefba.com/wholesaleformula and here is something that I want to make sure that you know, if you are listening to this and the wholesale formula course is closed, guess what?
You can use that same link, fulltimefba.com/wholesaleformula and sign up for a waitlist for when it opens up to the public again, so you are sure not to miss this again in the future. Those are the things that you don't need when it comes to starting wholesale in your Amazon business.
[0:11:39.3] REBECCA: All right, that's all we have for you today on adding wholesale to your business and what you don't need in order to do that. Right now, we have a special treat for you. We have with us, the one, the only, Peter Smotherman and he has one final message for you as we're wrapping up.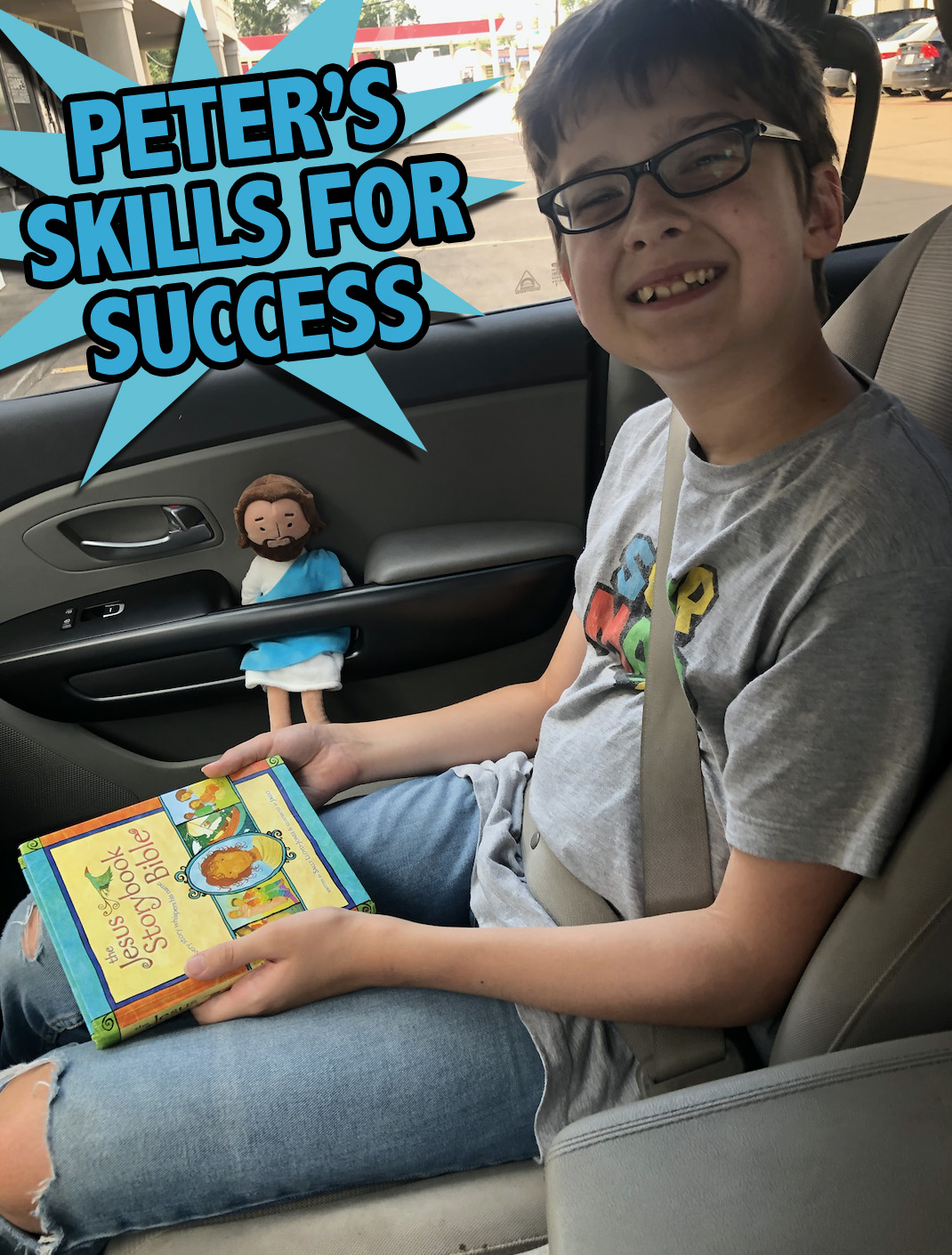 [0:11:58.2] PETER: Hi, this is Peter Smotherman and I just wanted you to go to www.fulltimefba.com/wholesaleformula. Goodbye.
[0:12:10.9] STEPHEN: Thank you so much Peter for joining us in the end of this podcast episode. In fact, if you want to hear a podcast episode completely led by Peter, it is one of our most popular podcast episodes, we'll put the link in the show notes for that.
[CLOSING CONVERSATION]
[0:12:27.9] REBECCA: Thank you everyone for joining us today. As a reminder, we always have show notes for you along with the transcript and any links that we're mentioned in this episode. You can find that at fulltimefba.com/126 because this is episode number 126.
[0:12:43.8] STEPHEN: Next week on The Full-Time FBA Show, we're going to be talking about ROI, return on investment. What is a good return on investment? What should you be looking for when you are outsourcing stuff, what is good for beginners, what is good for people who want to take things to the next level? We'll all talk about return on investment on the next episode of The Full-Time FBA Show.
[OUTRO]
[0:13:03.8] ANNOUNCER: That is all for this episode of The Full-Time FBA Show. So head over to fulltimefba.com/podcast, where you will find the show notes and links from this episode. While you're there, subscribe to our newsletter where you'll get several free downloads of our popular and helpful Amazon FBA resources. Now, take action on what you have learned today so you can find success at turning part-time hours into a full-time income with Amazon FBA.
[END]