One of the best ways to grow an Amazon business that will be set up for long-term success is to source profitable wholesale inventory. The list of reasons wholesale is the safest and most profitable way to go is very solid. But what exactly does someone need to actually get started selling wholesale items on Amazon? Basically, it only takes 8 things to be ready to start adding wholesale to your Amazon business… and I bet you probably have most of these items already.
Before we continue, I just want to remind you that I'm not giving you any legal or tax advice. Talk to a lawyer or tax professional (CPA) in your area to get the best advice for your own situation.
Ok, here are the 8 things you need to start selling wholesale items on Amazon:
1. Computer with an internet connection
2. Amazon seller account (Don't have one yet? Open one here)
I'm assuming that, if you're still reading this post on the Full-Time FBA blog, you already have the above two. That's awesome! The last six items on the list are still simple, but need a little more involvement to get taken care of. Let's look into each of these with a little more detail.
3. Make your business official
This step is not 100% necessary and some skip this action, but it's a step that I 100% recommend. While you can technically set up your business as a sole proprietor and use your Social Security number, it's much better for you to set up your business as a corporation (LLC, S-Corp, etc.). Corporations have better legal protections than sole proprietors. You can read more about the differences in each setup here. If you want help setting up your business legally, you can talk to your bank or a local CPA, or check out LegalZoom.
4. EIN
EIN stands for Employment Identification Number. It's the number that matches you to your specific business. While you can technically set up your business as a sole proprietor and use your Social Security number instead of a EIN, it's much better for you to set up your business as a corporation (LLC, S-Corp, etc.) which will give you an EIN. You can apply to get your EIN here.

5. Business bank account
Again, some people skip this step, but I 100% recommend keeping all of your personal and business finances separate. The best way to do this is to open up a business bank account. It's easy to open a business bank account. All you need to do is make an appointment with a bank and tell them you want to open up a business bank account. They'll get you set up in no time.
Most banks will ask for your business EIN when you apply for a business checking account. Again, a sole proprietorship business can use the business owner's Social Security number instead, but for most businesses it is advisable to obtain an EIN from the IRS. If you already have a business bank account under your Social Security number, you can ask if you can update it with your EIN once you get that taken care of.
6. Sales tax certificate
Every brand you work with will ask you to send you a copy of your sales tax certificate (sometimes called "sales and use tax certificate"). This certificate will let you purchase items from brands sales tax free. This also lets the brand you're working with know you're a legitimate business and not just some random person trying to buy from them at wholesale prices.
There are two ways you could find where to apply for a sales tax certificate:
Go to this page, click on your state, and then click on the green website link under the header WEBSITE.
OR
Go to Google and search "your state" and "sales tax certificate" and you should find the right link at the top of the results.
Usually, after applying, you'll get your sales tax certificate in 2-3 weeks.
Note: You can also use this sales tax certificate to buy inventory sales tax free for retail arbitrage and some online arbitrage situations.

7. Capital
Capital is just the fancy business word for money. You've probably heard the old saying, "It takes money to make money," and this is true with selling wholesale items, but you probably don't need as much as you think you need.
Some Amazon sellers assume you need at least $10,000 to invest into wholesale inventory, but that's not true at all. This assumption is based on another assumption that to order wholesale directly from brands requires huge opening orders. While most brands have a minimum opening order, those minimums are usually smaller than you think. In my experience, brands will have a minimum opening order of around $200 to $500. After the first order, the reorder minimums are usually even less.
Note: If you lack capital right now, we have plenty of resources (here, here, here, and here) to help you get more spending capital. There is no need to take out a loan or use credit to start selling wholesale on Amazon.
Ok, there is only one more thing you need in order to successfully start selling wholesale items on Amazon. This last thing is something that many Amazon sellers ignore (to their own demise) and something that I highly recommend you have before starting this journey of adding wholesale to your Amazon business.
8. Profitable wholesale products
Not every item you can purchase via wholesale will be a profitable seller for you. Just like with RA and OA, just because you're able to find an item to sell on Amazon does not mean that it will be profitable for you.
There is an art to being able to find the right inventory and land the right wholesale accounts. Wholesale sourcing is a different mindset and strategy than RA or OA and I want to help you learn this essential skill.
We have some free training coming up soon that can show you how to get started in finding wholesale products to sell on Amazon. Keep reading below for this limited-time opportunity.
*Post updated for 2023

Discover the Secrets of Profitable Wholesale Sourcing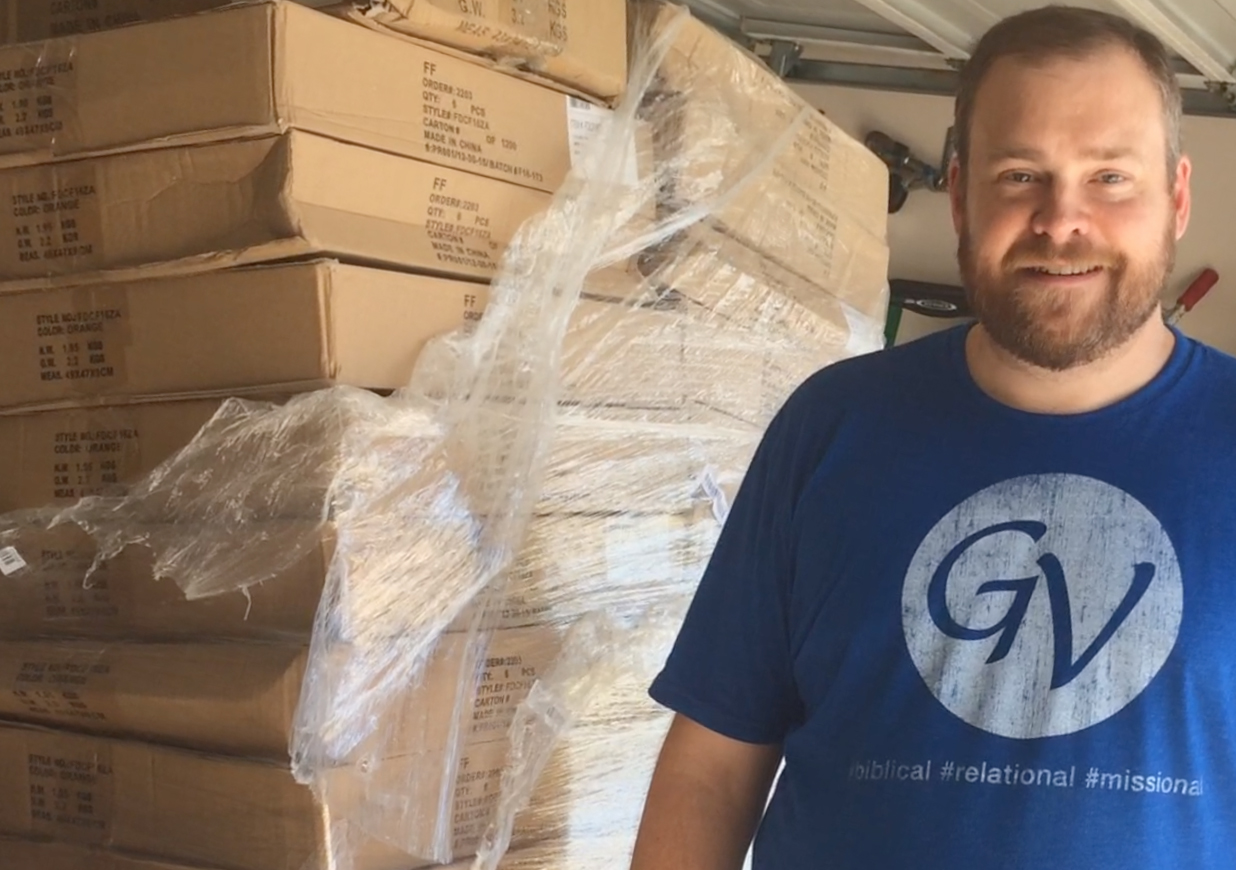 For the longest time I wanted to add wholesale to my Amazon business. I had actually gone through 3 different wholesale courses to teach me how to do it. Each time I went through a new wholesale course I would try what was taught, but I kept coming up empty. It was extremely frustrating… then I scheduled a phone call with Dan Meadors from The Wholesale Formula. That conversation opened up my eyes to things about wholesale I never thought about before (and was never taught). I took his advice and began to find multiple wholesale accounts. Not only did I find wholesale accounts, I was actually able to successfully land the wholesale accounts.
Would you have wanted to listen in on that conversation? Unfortunately, we didn't record the call, but Dan and his team have created something even better: a free webinar series focused on successfully adding wholesale to your Amazon FBA business. The content in this free video series is the same content that I heard in my phone call with Dan… and more!
Unfortunately, this free webinar series is currently closed, but if you want me to tell you when the doors are open to the free wholesale workshop again, then sign up for the wait list where I'll email you the moment the free wholesale workshop videos are available again. This free video series that will open your eyes to what is possible with selling wholesale items on Amazon, so take a moment, and sign up for the wait list.