If you've been selling on Amazon for any period of time, you're bound to start getting offers from Amazon to give you a loan for your business. Typically these offers start out small (think $1000 range), and they grow and grow as your sales grow and grow – to the point that Amazon will eventually be offering you tens of thousands of dollars in loans to buy more inventory.
Even if you haven't started receiving offers for Amazon loans, you're likely being given offers from numerous other sources, whether through direct mail, email, targeted ads, or carrier pigeon. Seriously, once we opened our business account with our bank, we have received a snail mail offer for a business credit card or line of credit on a monthly basis, not to mention all the emails and online ads we receive every day.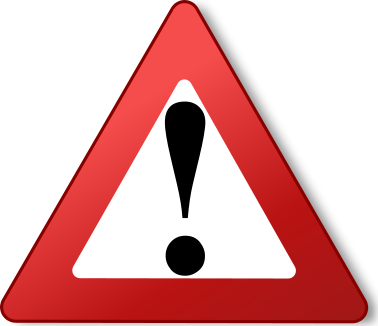 We know credit can be tempting for sellers, especially in the early stages of running an FBA business when your cash flow is still pretty low. Credit cards, lines of credit, personal loans, Amazon loans, Kabbage loans, Payability – they're all potentially a way to get quick cash to buy a substantial amount of inventory at one time and possibly scale your business a lot faster than waiting on your current sales to produce the cash flow you desire.
We also know the concept of using debt to build a business is a controversial topic to tackle, but we at Full-Time FBA wanted to share our official stance on the subject. From the very beginning, we have advocated for sellers not to take out loans to build their Amazon FBA business.
In this blog post, we want to discuss in a bit more detail our reasons for discouraging sellers (particularly new sellers) from taking on debt to build their business:
Using a loan to buy inventory increases bad buying decisions.
There truly is a psychological difference between spending your own money and spending someone else's money – and a loan is someone else's money. If you are using your own hard-earned cash to purchase inventory, you are a lot more likely to go slowly, take your time in making decisions, and be more careful not to buy inventory outside your normal sourcing parameters. When you start spending money from a loan on inventory, though, you increase your chances of thinking, "I've got plenty of capital right now, so I can afford to make a few mistakes." But then when it comes time to pay back that loan – and the interest – you really cannot afford to make a few mistakes.
In the end, we strongly believe that you make smarter sourcing decisions when you are using your own money to purchase inventory. As Stephen often says, patience brings profit. If you're investing your own cash into your business, you will also be a lot more willing to take the time necessary to wait and learn lessons about running a business for the long-run, rather than trying to accelerate the process and treat Amazon FBA as a get-rich-quick scheme.
Taking out an Amazon loan or using credit cards to buy inventory is risky because there is never any guarantee that your inventory will sell.
Most of us assume our inventory will sell (and hopefully sell quickly!), otherwise we wouldn't be in the Amazon FBA business, right? But there's never a guarantee we will get our money back on our investment in FBA inventory. Factors completely outside our control could prevent that inventory from selling – the item could become restricted, or the effects of supply and demand could mean our original profitable price point is no longer getting the buy box and, therefore, sales on Amazon. Or there's another dreaded scenario: suspension from the Amazon platform. Suspension could mean your items are no longer selling, or it could mean your items have sold but Amazon freezes your funds and you can't get disbursements. Either way, your money is tied up, and you can't control it.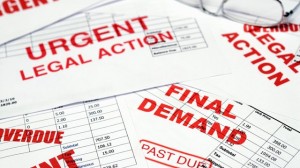 But the fact that you don't sell your inventory or you can't access your funds does not impact your loan. Amazon will still want their money back within the agreed upon time frame, along with interest. Your credit card company will still want their payments, along with interest. Anyone else who loans you money (unless maybe it's your mom) is going to want their money back on time, along with interest.
Is it possible to take out a loan or use a credit card for inventory and pay everything back on time? Yes. But is it also possible to get into a sticky situation and not be able to pay back the loan on time and find yourself owing both the loan principal and increasing interest and fees? Yes. Why put yourself at that risk? Which brings me to the next point…
Using credit to buy inventory creates undue stress and anxiety from owing someone money.
In the scenarios we discussed above (where you can't sell your inventory or you can't access your Amazon funds for disbursement), not only do you have a financial problem to figure out, but you also end up giving yourself personal stress that just wouldn't be as heavy if you had been buying inventory with cash instead. Yes, there's still a financial hit if you pay cash for inventory that doesn't sell – but at least all you're out is the cost of that inventory. You don't have the additional stress factor of "what will happen now and how will I pay this money back?"
Debt disguises itself as freedom, but ultimately it is a burden. And even if the idea of going into debt doesn't cause you stress and anxiety personally, your decision to take on debt might be stressful for a loved one. Please consider your spouse and their tolerance for debt in these types of decisions. Regardless of whether your spouse is involved in your business, if your business takes on debt it will still impact you and your spouse personally. Which brings me to the next point…
In certain situations, business debt might impact your personal credit score, which could impact your ability to get loans for a house or car in the future.
This is where you really need to consider the big picture for you and your family in the years to come when you start making decisions about taking on business debt. If you are thinking even for a second about using a credit card or taking out a loan to buy inventory, please consider the potential impact to your credit score if you can't repay the money in a timely manner. Are you hoping to buy a house in the future? Please consider how bad business decisions could impact your ability to get a mortgage and could affect your family for years to come.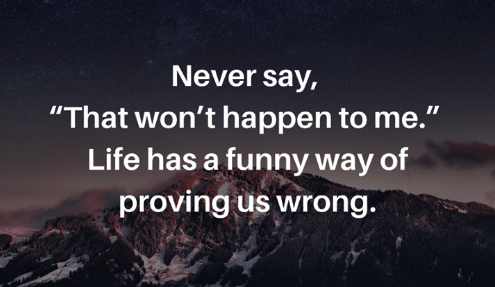 It's so tempting to think, "It won't happen to me" – but it does happen to plenty of folks on a regular basis. Please consider taking a more patient approach to building your business and protecting your family and livelihood.
We know this topic is a bit touchy and it isn't the most uplifting one we've covered on the Full-Time FBA blog – but it's a topic we feel very strongly about because we are committed to seeing our readers find success for the long-term in their FBA business. A large percentage of small businesses fail within their first five years because of business debt. These businesses are spending a bulk of their revenue on paying back debt and interest, and they can't ever grow beyond what they owe to their banks or loan companies. We don't want to see our readers go down that path of failing within a short time period because of the burden of debt.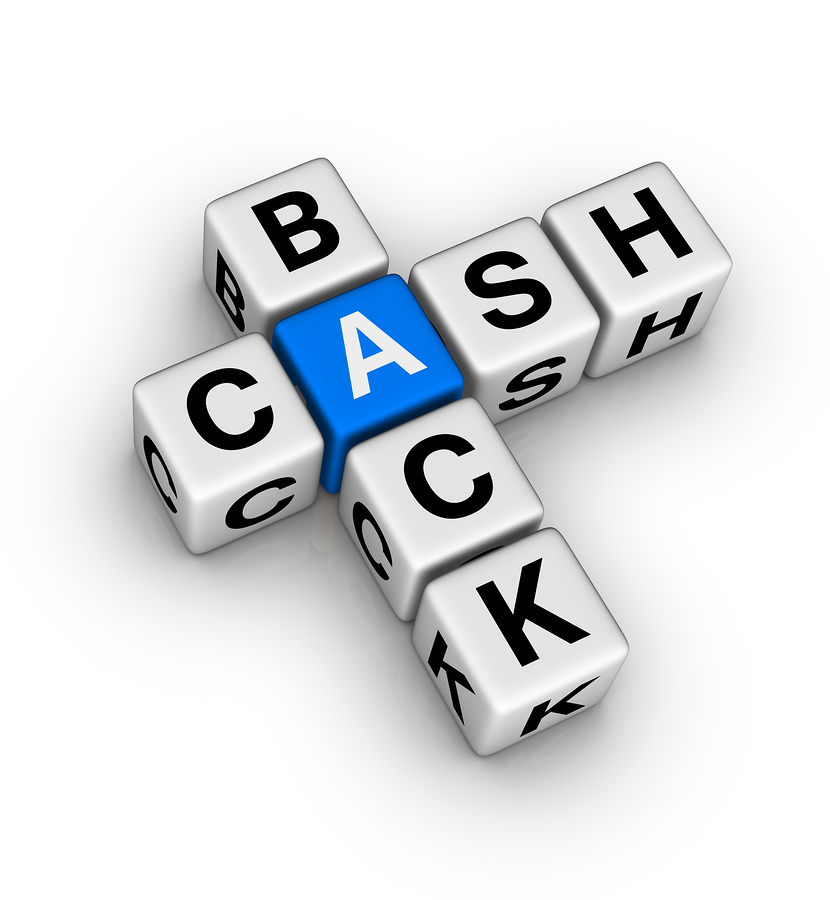 Now, after everything we have said above, I want to cover one exception to our general rule for not using credit to buy inventory. Some folks advocate never using credit cards for any reason whatsoever, but we personally use them on a regular basis so long as we already have the cash on hand to pay that card back immediately and never have to pay interest. We regularly use a credit card for both personal and business purchases to maximize our cash back rewards, but we never spend money on our credit card that we don't already have in a checking account to pay that card back by the end of the month. (We actually pay our card off every week – that may be a little over the top, but it works for us.) That way we're never tempted to spend beyond the cash we have on hand, but we still get money back in rewards every month.
We would love to hear from you in the comments. Please tell us about your success building a cash-only business. We know it takes more time to grow using only cash, but it's worth the wait and it's so encouraging to hear how others have done it.

You might be asking now, "Ok, so if using debt is not the best strategy to successfully build and grow my business, then what is the best strategy?" It's totally natural to want to grow your Amazon FBA business quickly and start making money fast, but the real formula to success is this:
A Solid Plan + Patience = Success.
While I can't help you with the patience aspect, I can show you the proven plans to both start and grow your Amazon FBA business to where you can finally turn part-time hours into a full-time income.

If you're a brand new Amazon seller, I've created just such a plan in the JumpStart Amazon course. This course gives you a clear step-by-step plan for the entire process of starting an Amazon business, learning how to find profitable inventory, avoiding the newbie biggest mistakes, and building a solid foundation for a successful long-term FBA business.
This course gives you a step-by-step plan to help you arrive at your goal of growing your business the right way. I want to make sure my Full-Time FBA blog readers know best how to set up a clear plan for success, and this course gives you all the details you will need.
*This post was updated for 2021