It's the one email that Amazon sellers fear the most:
"Hello from Amazon. We are writing to let you know we have removed your selling privileges, canceled your listings, and placed a temporary hold on any funds in your seller account."
Amazon goes on to state some vague reasons why the account was suspended, but it gets worse… at the end of the email, Amazon states,
"The removal of your selling privileges is a permanent action."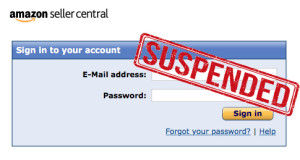 For some Amazon sellers, even reading these words here in this post can cause a panic attack. I honestly didn't even like typing those words into this blog post. In fact, when Rebecca and I first started writing this series of Overcoming Your Amazon FBA Fears, our blog readers and Periscope viewers said the fear of getting your Amazon account suspended was their number one fear… by far.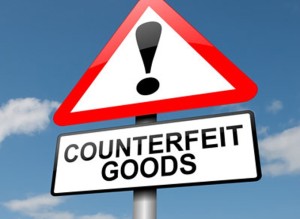 Posts in Facebook groups about Amazon account suspensions can be frightening.  I've read stories about accusations of copyright infringement, selling counterfeit products, too many negative feedback, or just plain horrible customer service that have caused well-meaning sellers to get their accounts suspended. 
So what do we do with this fear? First of all, I believe that fear is a God-given response to potential danger. If you fear getting your Amazon account suspended, then that fear means you recognize the potential danger.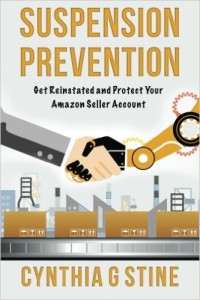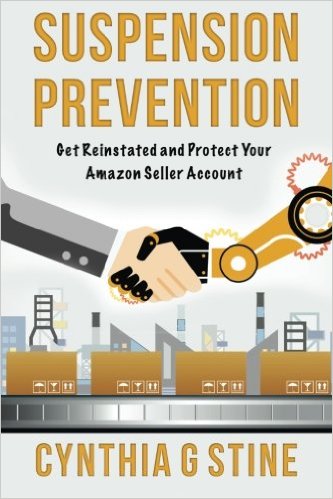 While it's not possible to 100% protect your Amazon seller account from getting suspended, there are many things you can do to better position your seller account and make the threat of an Amazon suspension almost non-existent. Many of the tips I'm going to share with you are inspired from Cynthia Stine's book, Suspension Prevention, with her permission. The book is all about how to protect your Amazon seller account and even has tips on getting reinstated if you find yourself in that situation. 
9 Ways to Increase your Chances of Not Getting Suspended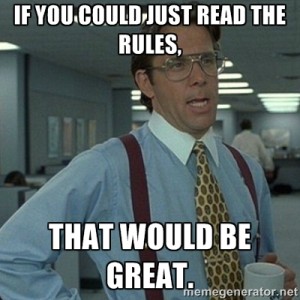 1. Read the Amazon guidelines. Really! – It shocks me to find out how many people sell on Amazon who have not read the Amazon Selling Policies and Guidelines. Are the guidelines a riveting read guaranteed to keep you on the edge of your seat? To be honest, they're quite boring, but 100% necessary. In fact, if you have not read the guidelines yet, it needs to be the next thing you read. Seriously. 
2. Improve your customer service – Did you know that Amazon dings your account if you wait over 24 hours to reply to a customer email? The faster you reply, the better your customer service looks to Amazon. And don't click on the "no reply needed" option unless you absolutely have to. Abusing the "no reply needed" option hurts your seller metrics. Even if your reply is only one or two words, Amazon sees this as good customer service. 
3. Go above & beyond in your customer service – I never argue with a customer about a refund. If they want it, they get it. I often even let them keep the item they want to return simply to save them the trouble of putting it in a box and returning it to me. If the customer is unhappy with me for any reason, I want to go above and beyond to make sure the customer ends up happy. 
4. Improve your feedback rating – I won't go into too much detail here, as I have already told you how I keep a 100% positive feedback score (even though I still get negatives), but you really must do all you can to remove negative feedbacks while gaining more positive feedbacks. The best way I do this is through a service called Feedback Genius. If you sign up with them through my link and use the coupon code GOPROSMO, you'll save 30% off the first 3 months of Seller Labs Pro (which includes Feedback Genius).  
5. Avoid selling products that are often counterfeited – I almost never sell DVDs or high-end clothing/shoes anymore because of how often (and easily) they are counterfeited. I'll only sell these items if I buy them directly from the manufacturer. That way, I keep a record of all my receipts/invoices so that there is no question that the item is genuine (you are keeping all of your receipts/invoices, right?). If you are sourcing at garage sales, thrift stores, or even a retail store that does not put the item name or UPC on the receipt, then you need to steer clear of those items. 
6. If you Merchant Fulfill, ship orders ASAP – Even though this blog is about FBA, I'm aware that many of you still Merchant Fulfill some of your orders, especially during Q4. Please remember that Amazon will ding your seller metrics if you do not quickly ship your orders. If you know you're not going to be able to fulfill these orders during a certain time period. be sure you turn on Vacation Mode for your seller account. The vacation mode will only pause your Merchant Fulfilled orders, not FBA.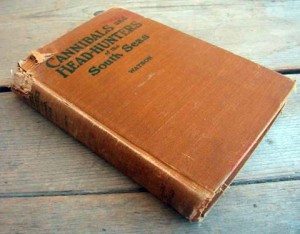 7. When choosing a condition, round down, not up – Even if you purchased an item from a retail store, if the box has a tear or is scuffed up in any way, you cannot sell it as new. One of the worst things to do in Amazon's eyes is to sell a used item as new. Even if the item in the box is untouched and in brand new condition, if the box is not in brand new condition, you simply can't sell it as new. Buyers can be very picky, and if they think they are ordering a product in new condition but get an item they believe is not gift quality, you might get a negative feedback for the order. Remember, people grade items differently, so it's best to play it safe. The added profit from selling an item as new instead of like-new is not worth the risk of suspension. 
8. Stay away from drop-shipping – Selling an item you do not have in stock is one of the fastest ways to get your Amazon account suspended. Not only do you not know if the items are genuine, you also don't know if the item sent to the customer is the correct product. People can make some fast money with drop-shipping, but it's also the fastest way to get your account suspended. Only sell what you actually have in stock.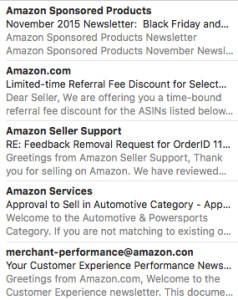 9. Read every email from Amazon – And don't just skim these emails, either. It's really important to thoroughly read them all. Again, like the Amazon guidelines, it's not the most compelling reading, but it's mandatory in order for you to avoid suspension. The two most important emails to pay attention to are the Customer Experience Performance Newsletter (which gives you insight into how you're doing with respect to customer satisfaction), and the ASIN Change Notification (which tells you what changes have been made for products you are selling).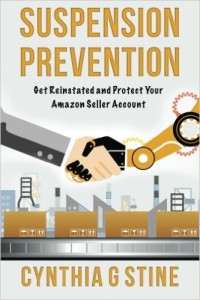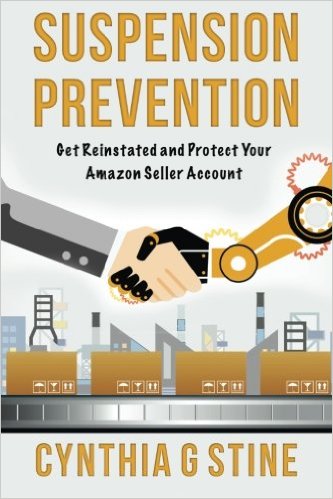 There are so many more tips that I wish I could share with you — the ones above are just scratching the surface. If you want to read more about how to best position your business to avoid a suspension, then I highly recommend Cynthia Stine's book, Suspension Prevention. The book is filled with wisdom and insight from someone who has helped reinstate hundreds of Amazon sellers. 
If you're wanting to get an expert opinion on the current status of your Amazon seller account, then look into Cynthia Stine's Suspension Prevention Assessment Program. With her assessment program, you'll be able to see what areas in your seller account are vulnerable and get a plan of action for how to improve your account so you can avoid being suspended. You don't want the suspension notice from Amazon to be the first time you are aware that something is wrong in your seller account. 
If you're reading this post and your account has recently been shut down, then I have some good news for you. Cynthia Stine is still accepting new clients for her Reinstatement Services. I know that if I were to ever get my Amazon seller account suspended, Cynthia Stine would be the very first person I would contact. 
I hope that while reading this blog post, you've been able to find the steps to begin overcoming your fear of having your Amazon seller account suspended. Know that if you are still fearful, you are not alone. It will take some time, along with some changes in your selling practices, for you to feel more confident that your seller account is safe. Overall, just strive to do the right thing. Read the rules, follow the rules, and be the best seller you can be. 
Now, I want to hear from you. As we close up this series on Overcoming Your Amazon FBA Fears, I want you to share with me a few of your thoughts in the comments below. Were we able to help you overcome any of your FBA fears? What fears are you still struggling with that we can address more? What fears have we not covered that you'd like us to help you overcome? We hope next year to open up this series again to help you overcome even more of t
he fears that are holding you back from finding success with Amazon FBA, so be sure you share your thoughts in the comments
below.