Today's episode is part one of a two-part series on counterfeit and intellectual property (IP) claims on Amazon. You'll hear some great information that can really help protect or even save your Amazon account. Because these claims can be intimidating, it's good to know that IP and copyright infringements are not the same as counterfeit claims. We'll also go into detail on how exactly to respond in both situations, since they can be somewhat different.
We'll share some insightful tips regarding how to prove the authenticity of items with some examples and tell you why you should be wary about sourcing from second-chance stores. We finish up today's episode diving into how all of these claims can impact your account health and how you can know with a few clicks exactly how healthy your account is… even with some IP or counterfeit claims.
Listen on the podcast player below.
Like what you hear? Tell a friend… and be sure to leave us a rating and a review. Here's how.
Key points from Episode 181:
Why IP/counterfeit claims can be scary if you focus on retail or online arbitrage for your inventory.
IP and copyright infringements are not the same as counterfeit claims.
The best way to handle a counterfeit claim on Amazon.
How the right retail or online arbitrage receipts can prove authenticity.
When Amazon does accept retail receipts for authenticity.
The importance of a UPC or another identifying number.
Being careful about sourcing from second-chance stores (and exactly what second-chance stores are).
What to do with items sourced from a garage sale or thrift store.
IP complaints: how they generally show up.
Another difference between actual claims and suspected claims in your account health.

How your health rating is affected by complaints and violations.
Links and resources mentioned in this episode:
Right-click here and save as to download this episode to your computer. 

Make this year your Best Amazon Sales Year Ever! 
Save $50 with limited-time coupon code FBA50.
Imagine knowing exactly what to expect in your Amazon FBA business every month of the year.
Imagine what it would feel like knowing you were not missing out on any of the opportunities that will come your way this year (and for years to come).
Imagine working on your Amazon business knowing exactly what your priorities are, what you need to avoid, and what you need to accomplish during each month to make progress toward making this year your best sales year ever.
Take action now and get The Reseller's Guide to a Year in FBA: A Month by Month Guide to a Profitable Amazon Business. The package includes a 220-page ebook, training webinars throughout 2023, and 4 special bonuses.
Want to save $50? Use the limited-time coupon code

FBA50

at checkout today. This coupon code expires in only:


Back to the main page for The Full-Time FBA Show


More Episodes from the Full-Time FBA Show podcast:
Don't miss an upcoming episode! Subscribe, download episodes, and review the Full-Time FBA Show:

Episode 181 Transcript: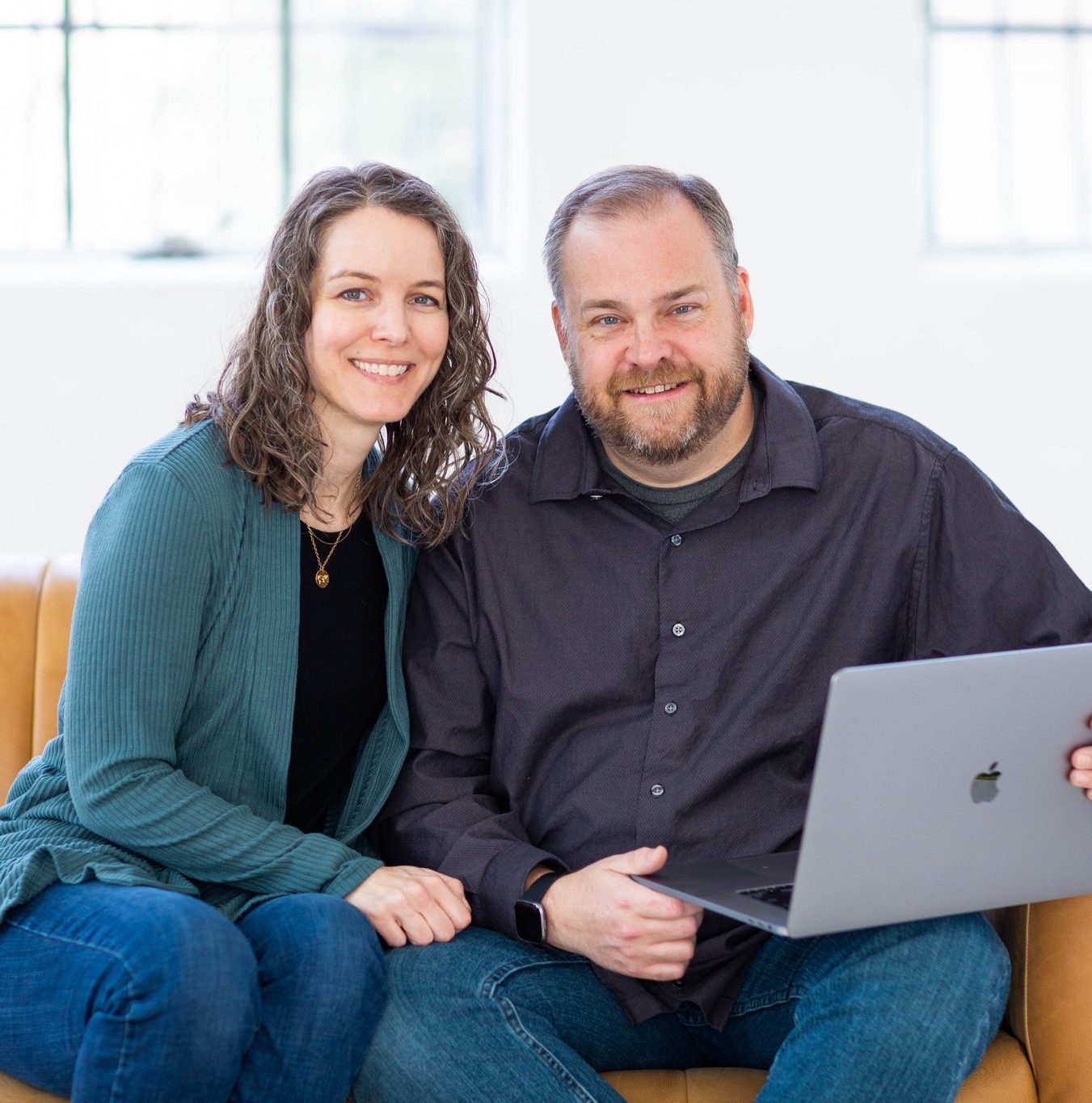 [INTRODUCTION]
[0:00:01.8] ANNOUNCER: Welcome to The Full-Time FBA Show. In each episode, it's our goal to help you turn part-time hours into a full-time income, selling almost anything on Amazon. Now, your hosts of the show, Stephen and Rebecca Smotherman.
[WELCOME]
[0:00:21.5] REBECCA: Hello there and welcome to episode number 181 of The Full-Time FBA Show. We have something special for you today, part one of a two-part series on the topic of counterfeit or intellectual property claims on Amazon.
Stephen, are you ready for a two-part episode?
[0:00:42.5] STEPHEN: I mean, we've got so much to share with you, we just had to put it into two parts but it's really good stuff that could really help protect your Amazon account, maybe save your Amazon account and I look forward to helping you out with these kinds of really scary issues, counterfeit claims, intellectual property claims, what's going on? We'll figure it out in today's episode of The Full-Time FBA Show.
[0:01:02.7] REBECCA: So maybe you've heard these statements before, maybe in some Facebook groups that you're in or on some FBA groups like, "Retail arbitrage is dead, no one can sustain an FBA business with the possibility of all the counterfeit and IP claims out there. Is it even sustainable to have an FBA business anymore?" Have you heard those things we have? We see them in our own group from time to time and these types of statements tend to come in waves.
Sometimes, they're more intense than others. So intellectual property or IP and copyright infringement claims, those along with the claims of selling counterfeit merchandise or inauthentic merchandise can be very scary for an FBA seller especially if you focus on retail or online arbitrage for your inventory. Some sellers go so far as to say, "You shouldn't do those types of sourcing, RA or OA at all" because they are so fearful of an Amazon account suspension.
[0:01:58.0] STEPHEN: So if you know us well enough, by now, you know we don't take such extreme positions. I mean, we've been growing our Amazon wholesale business for the past few years but we still love retail arbitrage and online arbitrage. However, we do strongly coach our students to take the necessary precautions and measures to protect their Amazon accounts in case we run into problems with IP or counterfeit claims.
[0:02:20.1] REBECCA: Yeah, that's the key is taking the necessary precautions. So before we go any further, we want to clarify something really important. Intellectual property, IP, and copyright infringements, those types of claims are not the same as counterfeit claims, these are two different things.
They're similar but they're not the same thing and many sellers will even confuse the two of them and conflate them together. Intellectual property and copyright infringement claims are a complaint from a brand owner about an Amazon product listing. So that's not going to be a complaint from a customer, that's going to be a complaint from a brand owner and this is usually not a complaint about any of your inventory that you have in stock at Amazon. It's going to be a claim on the product page.
So an IP claim or copyright claim is going to be followed by a brand owner when they think that the product page on Amazon is not – that's not associated with their own brand that they've created themselves. This is another product page, they are making a claim that that page is using their copyrighted images, copy, bullet points, description, or even the brand name without their permission.
So be sure you understand the specific definition of what an intellectual property, IP, or copyright infringement claim is.
[0:03:36.1] STEPHEN: So that's what that is. Counterfeit claims, on the other hand, are usually a complaint from a brand or a customer that the item you're selling is not authentic but it's a counterfeit, it's a fake. So while IP claims are focused on the product page, the pictures, and the wording, the counterfeit claim is focused on your actual inventory. The counterfeit accusation usually centers around doubts that the inventory is authentic, where it was required purchased from an authentic source.
[0:04:03.6] REBECCA: So the best way to handle a counterfeit claim is to send Amazon the invoice or receipt that you have for the accused counterfeit item. Of course, wholesale receipts for inventory that you have purchased directly from a brand or an invoice or a receipt or an invoice from a brand are going to be the best option that you have for proving authenticity.
We would also say the invoices from approved wholesale distributors also work very well if approved by the brand themselves. They have their own wholesale distributors, you can use a receipt or an invoice from the brand or from a distributor to prove authenticity on Amazon.
On the other hand, some retail or online arbitrage receipts will be accepted by Amazon to prove authenticity. You want to make sure that the retail or online store uses a unique identifier on their receipts so that you can prove that the item is authentic. Usually, that's going to be the brand's UPC number.
There are some other numbers that you might be able to use to create a paper trail showing that those items are unique. So this is something that is a myth at times when we say, people are saying that retail arbitrage is dead. A lot of times they say that because they are saying, "Oh, you can't use retail receipts." Amazon doesn't accept receipts and that is not an accurate statement.
Amazon will at times, in fact, most of the time, use retail or online receipts to prove the authenticity of an item.
[0:05:31.8] STEPHEN: Yeah, the fact is that Amazon does not use retail receipts when it comes to approval to sell certain items that you're gated but they'll definitely take receipts to prove authenticity but they need to be the right receipts because there are some stores out there that don't use the UPC on their receipts and that can cause Amazon to question the authenticity of the item.
Without a UPC or some other identifying number on the receipt, it can really be hit or miss on if Amazon is going to accept it as proof of authenticity. Most stores will include the UPC on their receipt but there are some stores that do not. There are certain second chance stores like TJ Max, Home Goods, or even Tuesday Morning, which is going out of business right now, so you might want to go see if there's a Tuesday Morning near you to see if they have –
[0:06:14.5] REBECCA: They're going out of business everywhere?
[0:06:15.6] STEPHEN: Well, there's – many of their stores are shutting down, and eventually, I think they're all going to be gone but there's many of them going out of business, individual stores across the nation right now. So check those out but back to this, those kinds of stores are second-chance stores.
These certain items that they purchased from other stores were not able to be sold originally at a first store, so they've sold them off in like liquidation to these second chance stores and so the second chance stores again, like TJ Max, Home Goods, Tuesday Morning, these are the stores that will not have a UPC on the receipt because you'll really want to be careful in weighing the risk of sourcing from these stores.
You know, if you have no counterfeit complaints, maybe it's okay for you to source from these stores because most people won't make a counterfeit complaint on these items but if you do have a few counterfeit complaints, maybe you just want to take a break, it all depends on your anxiety levels or the levels of your spouse if you want to keep sourcing from these second chance stores that don't have a UPC on the receipt.
[0:07:12.6] REBECCA: I feel attacked by that statement.
[0:07:14.1] STEPHEN: What?
[0:07:15.0] REBECCA: The anxiety levels of your spouse.
[0:07:17.3] STEPHEN: Oh well.
[0:07:17.5] REBECCA: Are you talking about me?
[0:07:18.7] STEPHEN: I mean, I know the real estate that, you know, usually in marriages there is one spouse that's like ready to go hog wild on everything and then there is another spouse that needs a little bit of –
[0:07:29.6] REBECCA: He's more risk-averse, let's call it that.
[0:07:30.6] STEPHEN: Yes, more risk-averse. That's right, that's the best way to say that.
[0:07:34.5] REBECCA: Yes.
[0:07:35.0] STEPHEN: So I was just trying to be real and speak to every person who is listening not just people like me but people like you too.
[0:07:41.7] REBECCA: Okay, okay, carry on.
[0:07:43.8] STEPHEN: So again, it all depends on your anxiety levels if you want to keep selling these kinds of items or sourcing from these locations. We have decided to in certain situations source from there and be really smart about it.
[0:07:55.3] REBECCA: So another question that would often come up at this point is, "What do I do if I got an item at a garage sale or a thrift store and don't have a receipt?" that's another really questionable area when it comes to your sourcing and proving authenticity and in this case, it's going to be likely that you only have one of an item to sell.
If you got it at a garage sale, I mean, it's very rare to find a garage sale or thrift store where you are able to find multiples or many multiples of an item. So in that case, we would just say remove that item from FBA and move on to better inventory rather than having to like worry about the receipt.
Okay, let's move on to the topic of IP complaints. So the way these problems generally show up is this: an Amazon seller receives a message inside Seller Central from someone who looks like the brand owner of an item in their inventory and the sender of that message may or may not actually be the brand owner or their representative.
In some cases, it really is the brand owner or their legal representative. So you need to check this out and find out whether it really is or not but in other cases, the sender is a competitor on Amazon who is trying to scare their competition away so that these other sellers will be intimidated into abandoning the listing. These scare tactics work but they are very much against Amazon's terms of service.
[0:09:12.6] STEPHEN: So the message from the brand owner whether it's real or a fake brand owner, generally contains a demand and a warning. The demand that the seller stop selling that item on Amazon, the warning that the brand owner will take legal action, and/or report the seller to Amazon if the demand is not met.
You know, typically the demand is for the seller to stop selling the item based on an IP or copyright infringement, maybe even a counterfeit claim and it could be hard to tell whether or not these types of messages are legit or not. You know sneaky competitors can go to great lengths to make their threats look authentic.
You want to look for maybe misspellings or typos, other signs that the sender is not a professional but not every trickster has poor grammar and spelling but most of these messages are via Seller Central messages. So if you get something outside of Seller Central just a direct email then that's probably a sign that it's not a brand owner but maybe a brand poser, someone acting like the brand but not the legit representative.
[0:10:07.3] REBECCA: There is another difference that you can find between these actual claims and possible suspected claims. The real claims are going to come from the original brand owner but the suspected claims are from an algorithm bought usually. So you want to check your Seller Central account health to see if those IP claims or counterfeit claims are actually on your account.
That will show up in your account health in the dashboard there or you would see if the brand is simply reaching out via Amazon messaging. So you can see this for yourself in your Seller Central by going to performance and then to account health. So you'll see in that spot, you'll see suspected intellectual property violations, received intellectual property complaints, product authenticity customer complaints, and other account health complaints or violations but the ones we listen to today, the ones I just listed are on topic with today's podcast.
[0:11:04.6] STEPHEN: So the more complaints or violations you have on your account, the lower your health rating becomes, so it's kind of obvious. So you can compare that data with the messages you are getting from the brand to see if they've actually made an official complaint or if they are just threatening it toward you and messaging you before they submit that complaint.
You know, if it is just the message and there is no official complaint in your account then that's good, you have the opportunity to respond well and avoid the official complaint or violation. Now, if you do see the violations or complaints in your account, don't worry. You can still respond well to those situations and get those removed.
So even if you can't them removed, the good news is that these violations or complaints do not stay on your account visible forever. Most of these violations or complaints will fall off your account after about six months, it will no longer be visible and showed or counted against you for your account health metrics.
Now of course, Amazon will always know how many of these violations or complaints you have received over the years but in regards to the actual health rating number and the calculations, after six months or so, they will not be counted against that health rating number.
[0:12:07.3] REBECCA: In any case, the best course of action is to handle these claims, in a very similar way, regardless of whether you suspect the sender is a competitor or a legit brand reaching out to you. When they message you, you need to know exactly how to respond and that's our cliffhanger. That's what we're going to focus on next week on The Full-Time FBA Show is how to respond to these claims whether they're legit or not.
We're going to talk about the best ways to protect your Amazon account as well as resources that will help you greatly lower the chances of these claims landing on your seller account in the first place. So before we leave today, we want to make sure that you are signed up for our newsletter. If you have not signed up already, why are you waiting? We send out a newsletter once or twice a week.
We have links to blog posts, articles, podcast episodes, videos that we do, and all sorts of resources to help you turn part-time hours into a full-time income with Amazon FBA. Be sure and go today to fulltimefba.com and look for the subscribe button, so that you can get signed up.
[CLOSING CONVERSATION]
[0:13:11.7] REBECCA: Thank you so much for joining us for this episode of The Full-Time FBA Show. As a reminder, we always have the show notes for you and the transcript of the episodes on our podcast page, fulltimefba.com/181. This is episode number 181, fulltimefba.com/181.
[0:13:29.7] STEPHEN: You already know this but next week on the show, we have part two of dealing with counterfeit or intellectual property claims on Amazon against your account, how to respond well, and how to avoid it. It's going to be great. We'll see you next week on the show.
[OUTRO]
[0:13:44.6] ANNOUNCER: That is all for this episode of The Full-Time FBA Show. So head over to fulltimefba.com/podcast, where you will find the show notes and links from this episode. While you're there, subscribe to our newsletter where you'll get several free downloads of our popular and helpful Amazon FBA resources. Now, take action on what you have learned today, so you can find success at turning part-time hours into a full-time income with Amazon FBA.
[END]