There are multiple wholesale sourcing strategies out there, and we've tried them all! In today's episode, we break down the pros and cons of each respective strategy. The most common go-to for most things is Google, and wholesale sourcing is no exception. We explain why Google isn't a particularly strong strategy, and why we absolutely love reverse wholesale sourcing!
So as not to leave you shortchanged, we delve into all the strategies in between and fill you in on all you need to know about trade shows and vetted wholesale directories. In this installment of The Full-Time FBA Show, you'll learn the difference between buying from a distributor and buying directly from a brand or manufacturer, how to benefit from trade shows without actually attending, why an easy yes from wholesalers might not be a good thing, and so much more! Listen today and get cracking on turning part-time hours into a full-time income with Amazon FBA.
Listen on the podcast player below.

Like what you hear? Tell a friend… and be sure to leave us a rating and a review. Here's how.
Key points from Episode 123:
Why Google is the least successful wholesale sourcing strategy.
Under what circumstance Google could be a good starting point.
The difference between buying from a distributor and buying directly from a brand or manufacturer.
The pros and cons of buying from a vetted wholesale brand directory.
The various pros of trade shows, and what might be a drawback.
What to keep in mind if you go to a trade show!
How to benefit from trade shows even if you can't (or don't want to) go.
What reverse wholesale sourcing is and why we love it!
Why we skip over well-known brands when sourcing.
Why an easy yes from wholesalers might not be a good thing.
How to learn more about reverse wholesale sourcing.

And more!
Links and resources mentioned in this episode:
Right-click here and save as to download this episode to your computer.
More Episodes from the Full-Time FBA Show podcast:
Don't miss an upcoming episode! Subscribe, download episodes, and review the Full-Time FBA Show:

Discover the Secrets of Profitable Wholesale Sourcing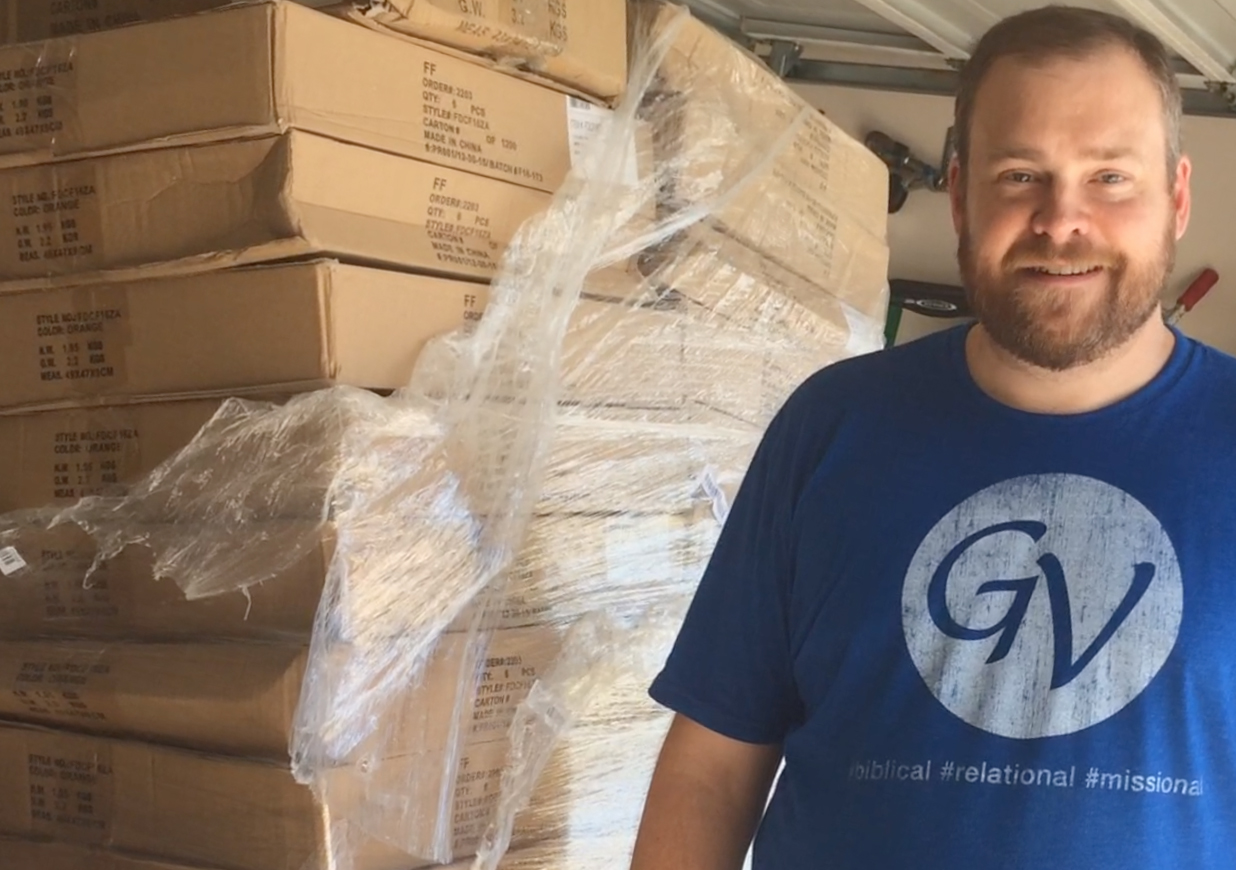 For the longest time I wanted to add wholesale to my Amazon business. I had actually gone through 3 different wholesale courses to teach me how to do it. Each time I went through a new wholesale course I would try what was taught, but I kept coming up empty. It was extremely frustrating… then I scheduled a phone call with Dan Meadors from The Wholesale Formula. That conversation opened up my eyes to things about wholesale I never thought about before (and was never taught). I took his advice and began to find multiple wholesale accounts. Not only did I find wholesale accounts, I was actually able to successfully land the wholesale accounts.
Would you have wanted to listen in on that conversation? Unfortunately, we didn't record the call, but Dan and his team have created something even better: a free webinar series focused on successfully adding wholesale to your Amazon FBA business. The content in this free video series is the same content that I heard in my phone call with Dan… and more!
Unfortunately, this free webinar series is currently closed, but if you want me to tell you when the doors are open to the free wholesale workshop again, then sign up for the wait list where I'll email you the moment the free wholesale workshop videos are available again. This free video series that will open your eyes to what is possible with selling wholesale items on Amazon, so take a moment, and sign up for the wait list.

Back to the main page for The Full-Time FBA Show

Episode 123 Transcript: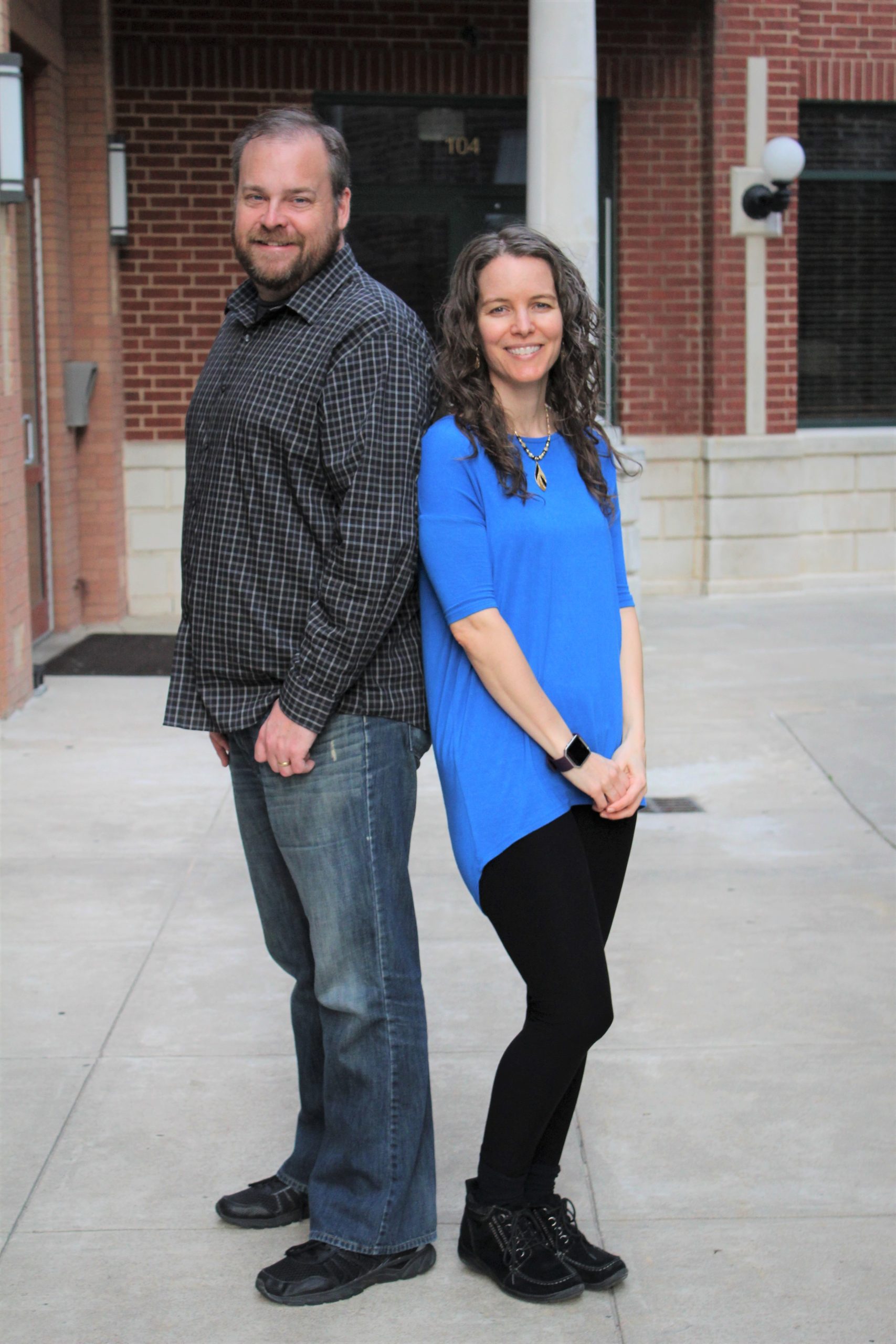 [INTRODUCTION]
[0:00:01.8] ANNOUNCER: Welcome to The Full-Time FBA Show. In each episode, it's our goal to help you turn part-time hours into a full-time income, selling almost anything on Amazon. Now, your hosts of the show, Stephen and Rebecca Smotherman.
[WELCOME]
[0:00:21.3] STEPHEN: Welcome to episode number 123 of the Full-time FBA Show. Today, we're going to be talking about pros and cons of different wholesale sourcing strategies and to break down the pros and cons with me is my bride, Rebecca. What is up, Rebecca?
[0:00:34.8] REBECCA: Well, I am here with you to talk about wholesale sourcing strategies, that's what's up.
[0:00:39.7] STEPHEN: That is what's up, so yeah, we'll break down multiple different strategies, pros and cons of each, see which ones stands out to you as what you are interested in and we'll talk about that this day on The Full-Time FBA Show.
[DISCUSSION]
[0:00:54.1] REBECCA: If you are looking to add wholesale sourcing to your FBA business or if you're already doing it, you may be aware that there are multiple types of strategies that you can use, multiple wholesale sourcing strategies out there and we're going to talk about several different strategies today and we're going to go through like the pros and cons of each one.
We've done all of these at different times and so we kind of have some opinions about what's good and what doesn't work so well on each of these, so we're going to go through these and this list is going to be in order of what we have found to be least successful to most successful.
[0:01:29.2] STEPHEN: Oh yeah, so at the beginning, we're going to talk about the least successful strategy and the first one is using Google. There are people out there who go to Google and they search wholesale brands or maybe they search brand names that they know like, "How do I open up a Nike account?" or get a Lego account or a KitchenAid, things like that, this is the least successful strategy to use.
The pros of the strategy is that it's like, you know, it's fast. I mean, you are Googling wholesale brands and you are trying to see if you can find some also brands to reach out to where you get the quick contact information for Nike, Lego, KitchenAid, but the cons is that it's just not going to be successful. It's what everyone does, there is tons of competition and you're most likely not going to get a name-brand wholesale account just by reaching out and asking for that.
If you are searching for just "wholesale brands" on Google, you are going to find what everyone else is finding on their first page or second page of results and that's just going to lead you to a lot of competition. Google is an endless labyrinth of rabbit trails and you know every once in a while, you might find something that works but overall, it's mostly just a waste of time when it comes to finding profitable wholesale brands to sell on Amazon.
[0:02:43.9] REBECCA: Yeah, unless you have something very specific and very niched that you are looking for, there are much better ways to do research than using Google to find wholesale brands but if you do have a niched area that you are looking for, it could be a good jumping-off point.
[0:02:58.1] STEPHEN: Yep.
[0:02:58.7] REBECCA: Okay, the second wholesale sourcing strategy that we wanted to bring up is buying from a distributor and there is a difference between buying from a distributor instead of buying directly from a brand or a manufacturer. The difference is mostly that a distributor is kind of like a middle man. A distributor is going to have multiple different brands, products from different maybe within a certain category.
They're going to have products from different brands all together that they are selling and the thing about that is they are going to be taking a cut. That's we think the number one con of using a distributor instead of buying directly from a brand is that you're going to have to pay more than you would if you were buying directly from the brand or directly from a manufacturer.
The distributor might be easier to find, might be easier to open an account with but they are going to be taking a cut and so their prices are going to be marked up a little bit from like a true wholesale price. The pros start with that a distributor is going to be possibly easier to open up an account with and another pro is that they are typically going to have a smaller minimum opening order.
This might be a good way to buy certain brand items that you are interested in, who won't sell to you directly. You might be able to place a smaller minimum order and get an account to sell a certain brand if you can't get that brand to sell directly to you, again, with the mark up for the distributor to get their cut. There are pros and cons to buying from a distributor. In general, you really want to buy from the brand directly but there are times when buying from a distributor might work out for you.
[0:04:37.6] STEPHEN: Yes, we've purchased from distributors before. Every once in a while, it is a good short-term solution. I think in fact week on the show, we're going to be talking about my biggest mistakes I made with my very first wholesale order and one of those mistakes was it was from a distributor and we ended up just breaking even on that purchase and so stay tuned next week for that conversation.
The third different type of wholesale strategy that people like to do is buying from a vetted wholesale brand directory. Now, this is a brand directly that requires a cost to join and then you can kind of get into and get the contact information for wholesale brands. Some of the pros are that some of these vetted directories will tell you which ones, which brands are okay with selling to Amazon sellers.
If you've ever tried to earn a wholesale account, sometimes the brand will tell you, "No, we don't sell to Amazon sellers." Well, the right type of vetted wholesale brand directory will tell you, which brands are good when it comes to selling on Amazon. The cost to join these types of brand directories also might be a way that you can get rid of competitors because you know, it's a barrier to entry.
Some people might not like buying a directory but that might give you opportunity to get contact information of brands and others aren't willing to pay for. The cons is that yes, there is a cost to it and you are going to have to dig through a lot of brands to find the winner. It's a lot like retail arbitrage, you need to scan a lot of items in the store before you find a winner to put in your cart.
Same thing with brand directories when it comes to wholesale brands, you have to go through a lot of them to find one that actually has profitable items. We've used the wholesale brand directory called Worldwide Brands. You can go to fulltimefba.com/worldwidebrands and right now, if you are listening to this pretty soon after this drops, there is a $100 off coupon code for joining it. If you use that link, fulltimefba.com/worldwidebrands, the code will automatically be applied and so it's just an option for you right now.
[0:06:32.6] REBECCA: The next wholesale strategy that we want to mention is going to tradeshows. This one, depending on your personality, can be a lot of fun, it can be very invigorating and exciting. It is a way for you to go in person and actually see some inventory, talk to people, build relationships with brands.
There are going to be tradeshow specials where you get a discount for buying at the tradeshow or immediately afterwards you can get some coupon codes that way. It can be a really great way to go and get a lot of ideas and just really get some energy into your business and some really awesome brands into your business.
Now, the cons to tradeshows are that unless you live in a big city where you have access to that like we're in Texas and so we're not that far from Dallas and there is a market there that we can go to on a regular basis but not everybody lives close to something where you don't have to fly and get a hotel and that can be a big drawback that you have to travel and so if you don't live in a big city or don't have the opportunity to travel, you're not going to have this available to you.
Again, with the distinction between distributors and brands, something to be aware of is that some of the people at the booths, some of the booths that are set up at tradeshows might be distributors and some might be directly the brands themselves, so you need to be aware of that as you are going into a tradeshow and again, it is not like don't buy from distributors.
We just want you to be aware, there are differences and make sure that you are doing all of your homework and finding out which is the best option for you to buy from that distributor or keep going and try to find a way to buy directly from the brand.
[0:08:12.9] STEPHEN: Yeah and I just thought about this. If you don't have a tradeshow that you can go to near you or if the idea of going to a tradeshow and interacting with the booth people who are running the booth and all that kind of stuff just is not your cup of tea, another option would be to just sign up for the tradeshow on the tradeshow websites and you can after signing up, usually it is free to sign up for the tradeshows.
You get contact information of all the brands that are going to be at the tradeshow, so right there you get a big list of brands that are going to be at that tradeshow. You don't actually have to be there but you can get their contact information and some will even continue to give you those special tradeshow deals for people who are usually going to just get those deals at the tradeshow. Sometimes they'll let you get those deals as well if you just ask nicely.
The fifth strategy and this is the one that we like to use, the one that we spend 99% of our time when it comes to wholesale sourcing is reversed wholesale sourcing and this is, it's called reversed wholesale sourcing because you're actually going to Amazon first and you find the items that are already selling well on Amazon and then you reach out to those brands to see if you can gain a wholesale relationship with those brands.
Right before when looking for these brands on Amazon that are selling really well already, we're skipping over the well-known name brands. If it is something like Nike, Lego, KitchenAid, basically if you've heard the brand before, most likely they are too big to open up to small sellers like you or me.
[0:09:46.3] REBECCA: Yeah, you're really looking for brands that you haven't heard of. If you find a brand that's selling well on Amazon and you have never heard of it, you have found gold.
[0:09:53.2] STEPHEN: Absolutely, yeah and those niched brands like Rebecca was talking about earlier, the more niche you can go, the potential for profit it starts to go up and so you know, the pros of reverse wholesale sourcing, you get higher ROI buying directly from the brand themselves and the items are already proven to sell consistently.
I mean, there's tools that can help you do this faster than do them manually, this is the best choice for long-term success. I mean, you can look at a Keepa graph and you can see, "Hey, this item has been selling really well for a long time and it kept their price consistent" and you can look at that brand, you can look at the other items that that brand is selling, check their track records and it's just an opportunity to also to earn exclusive wholesale accounts.
You know, you're not going to get an exclusive wholesale account through a distributor but if you start in having really good experience with a wholesale brand over a particular period of time, you might be able to ask for an exclusive account, so really potential for some awesome income.
Right now, we've got multiple wholesale brands that we have accounts with and we just – we've already ordered the stuff. It starts to sell and then we reorder, we go in monthly to reorder items and it's not passive income but it's pretty close because we just spend a few hours a week reordering the items and each month and continually restock our inventory, it's awesome.
The cons to this reverse wholesale sourcing where you're contacting the brands and buying them directly after finding their success on Amazon is that there's probably a higher minimum opening order than a distributor but it's not that much higher. In fact, a lot of times in my own experience, the minimum opening order might be $300 or $400 and really, if you're wanting to do wholesale, that's a low number and so, it's just something to consider when you are sourcing.
Here is the bottom line, a lot of people get frustrated with trying to get wholesale accounts because all the no's, all the negative reaction that they get from brands telling them no, we don't sell to Amazon sellers, if you get an easy yes, most of the time, it's not going to be very good, it's not going to be a long-lasting wholesale account, it might be good for a short period of time but if they're telling you, yes, automatically, then they're telling everyone eyes.
The competition is coming. You basically need to contact a lot of brands, it's a numbers game and when you break through and find those brands then it turns into really easy passive income, like I said before where you're just spending time once a month reordering the items that you're selling out of. It's a numbers game, if you don't give up, you can find massive success with wholesale sourcing, with reverse wholesale sourcing.
If you're curious to know more about that strategy, we've got a webinar coming up that's coming up very soon, you can sign up for a waitlist to be notified when the webinar sign-up goes live. Fulltimefba.com/wholesaleworkshop and it is a free wholesale workshop webinar, walking you through this strategy and how amazing wholesale sourcing is on Amazon with this strategy. Again, to sign up, fulltimefba.com/wholesale workshop.
[CLOSING CONVERSATION]
[0:12:56.0] REBECCA: Well, that's all we have for you today. I hope this list of different wholesale sourcing strategies has been helpful for you in breaking down some of the pros and cons, the goods and the bad and the in between, and will give you some things to think about if you're thinking about adding wholesale or increasing your wholesale sourcing in your FBA business. As always, you can find the show notes for this episode at fulltimefba.com/123, you'll find any links that were mentioned in this episode as well as the transcript of the episode if you'd like to read over that.
[0:13:28.6] STEPHEN: Next week on the show like I teased before, we're going to be talking about my biggest wholesale mistakes I made with my first order. My first order, I was really excited and man, I made some big mistakes, they were doozies. You could learn from those mistakes next week on The Full-Time FBA Show.
[OUTRO]
[0:13:45.8] ANNOUNCER: That is all for this episode of The Full-Time FBA Show. So head over to fulltimefba.com/podcast, where you will find the show notes and links from this episode. While you're there, subscribe to our newsletter where you'll get several free downloads of our popular and helpful Amazon FBA resources. Now, take action on what you have learned today so you can find success at turning part-time hours into a full-time income with Amazon FBA.
[END]