Today's episode will be all about sourcing strategies you can use to turn bigger profits in your FBA business, specifically at this time of year. Christmas is just around the corner, and we all know how well toys sell this time of year, but today we will be casting our net wider and covering eight strategies you can use to help you capitalize in the second month of Q4: November.
During the show we talk about how you can take advantage of limited-time clearance sales, getting out of your sourcing rut, and the best ways to use your time sourcing this time of year. We share a more general strategy after that, talking about how you can broaden your normal sourcing strategy by thinking about what types of items would make great gifts for your relatives this Christmas. Wrapping up, we remind everybody about Black Friday, a time when stores are basically begging people to buy their stuff at super cheap prices. So tune in today and hear about some great ways to branch out this Q4 in your Amazon FBA sourcing strategies.
Listen on the podcast player below.
Like what you hear? Tell a friend… and be sure to leave us a rating and a review. Here's how.
Key points from Episode 58:
Toys do great in Q4, but today we will be talking about more than just toys!
All of the great inventory to be found from Halloween clearance sales.
How much back to school clearance inventory there still is available.
Winter-related items: A great category to investigate with winter around the corner.
Summer-related items: Even though warm weather might be going away in your part of the US, it's still hot somewhere in the world.
Remember that festive seasons are for feasting, so grocery-related items are very profitable.
Cooking supply items are profitable now too, because of the popularity of groceries.
Getting out of your sourcing habits by thinking what items would be good Christmas gifts.
Don't forget the big Black Friday sales that are coming up at the end of November!

And more!
Links and resources mentioned in this episode:
Right-click here and save as to download this episode to your computer.

More Episodes from the Full-Time FBA Show podcast:
Don't miss an upcoming episode! Subscribe, download episodes, and review the Full-Time FBA Show: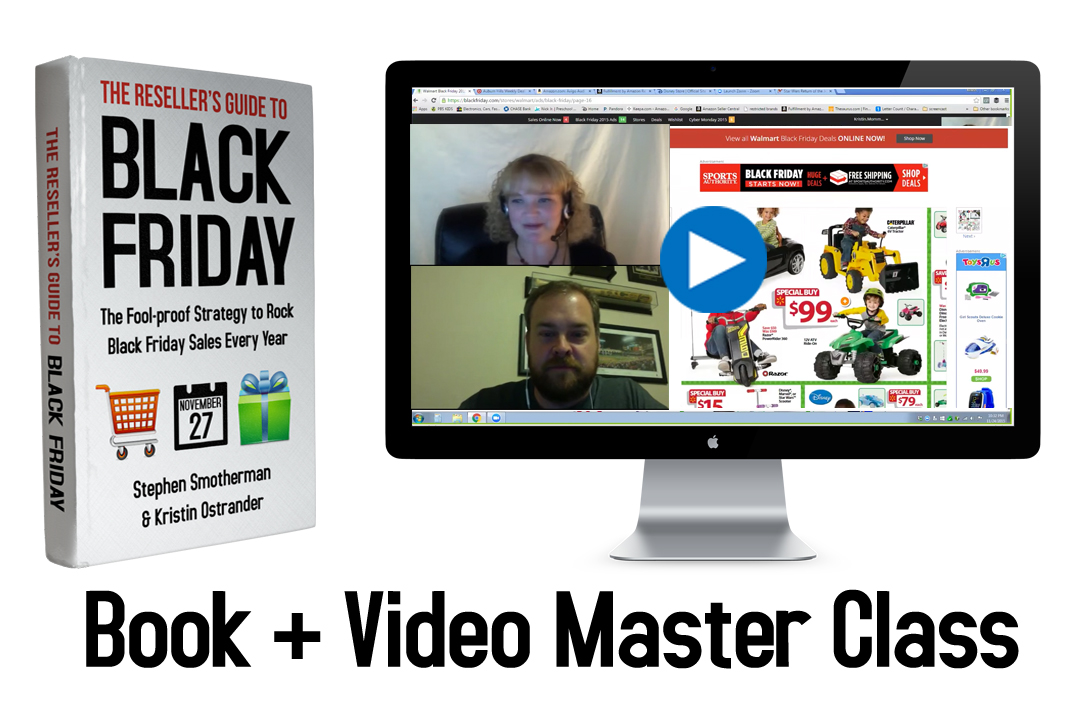 I'm excited to tell you that my friend Kristin Ostrander and I (Stephen) created a course called The Reseller's Guide to Black Friday:  The Fool-proof Strategy to Rock Black Friday Sales Every Year. In this combination ebook and video master class, we will walk you through, step-by-step, multiple Black Friday strategies that you can implement in your own Amazon business model.
Here's the cool thing: Kristin and I have completely different Black Friday strategies, yet we are both able to make a killing off of Black Friday sales. She likes to shop Black Friday sales in the stores, while I usually stay home on Black Friday… How can both of these strategies work? We can't wait to tell you in the latest edition of The Reseller's Guide to Black Friday.
Right now, the cart for the Black Friday course is closed, but you can get on the wait list today! All you have to do is click on this link and you can sign up to be notified when the 2021 edition of the course is released. I'll also be sure to send you  a coupon code for the course as well.

Back to the main page for The Full-Time FBA Show

Episode 58 Transcript: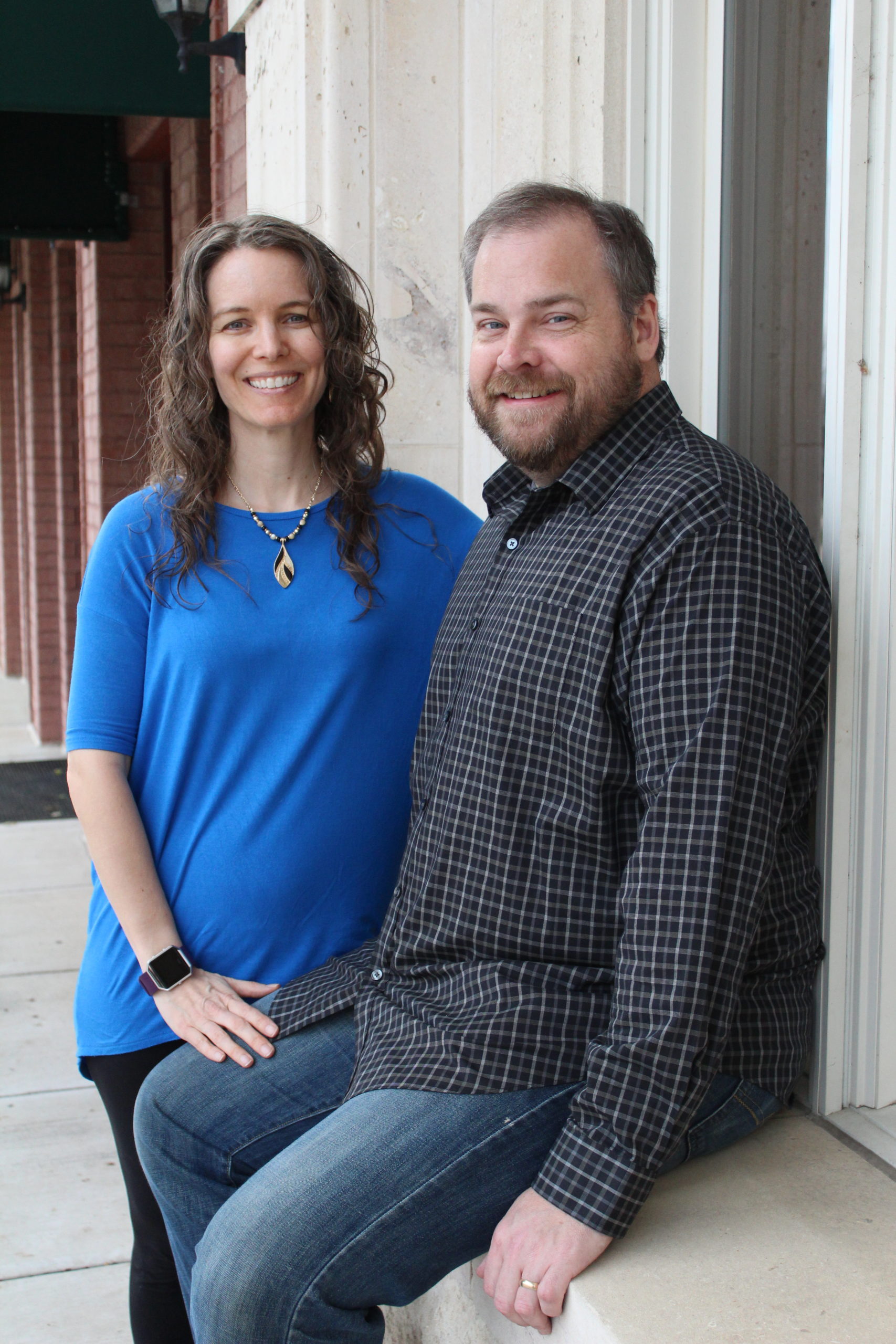 [WELCOME]
[0:00:01.8] ANNOUNCER: Welcome to The Full-Time FBA Show. In each episode, it's our goal to help you turn part time hours into a full-time income, selling almost anything on Amazon. Now, your host of the show, Stephen and Rebecca Smotherman.
[INTERVIEW]
[0:00:21.5] REBECCA: Hello there and welcome to this episode of the Full-Time FBA show. I am so glad to be here with you today, we're going to be talking about November sourcing ideas and strategies. As crazy as it seems, we are into November and what we need to be doing to source for our FBA business and here with me today is my cohost Stephen, how's it going Stephen?
[0:00:43.3] STEPHEN: It's going good, I'm looking forward to this episode talking about November sourcing strategies, we might talk about toys a little bit because you know, toys sell awesome in November and December but we're going to expand our horizons and talk more than just toys int his episode.
[0:00:57.3] REBECCA: Yeah, that's good news for those of you who are like, I'm so tired of talking about toys. I get it, toys. That's usually what we would focus on for Q4 for November and December but we've got a lot more than that to talk about.
[0:01:09.7] STEPHEN: Yes.
[0:01:13.8] REBECCA: Okay, we've got eight different sourcing strategies that we're going to cover. Sourcing ideas and strategies for getting lots of good inventory for your FBA business during this time of year. November is a great time of year to source. We're really in the thick of Q4, it's exciting, I'm sure your sales are starting to see that uptick and so we got to keep the inventory coming in to the FBA warehouses, let's talk about it Stephen.
First one that we're going to talk about is Halloween clearance, what do you have to tell us about that?
[0:01:45.3] STEPHEN: Yeah, it's the middle of November so there's already been a lot of Halloween clearance stuff being marked down and so if you can find Halloween clearance right now, it's probably up to like 75% or 90% off, they're trying to give it away for free even and stocking up on –
[0:02:00.1] REBECCA: I'll take some free Halloween candy if they're giving that away.
[0:02:03.0] STEPHEN: Yes, candy corn, that would be some fun stuff.
[0:02:04.8] REBECCA: I don't think that's what you're talking about there, right?
[0:02:06.0] STEPHEN: No, not at all. Well, maybe. Actually. Halloween clearance can give you some really good opportunities, even with selling candy corn and other type of –
[0:02:15.4] REBECCA: But they're not going to give me candy for free.
[0:02:17.8] STEPHEN: No, maybe not but 75 or 90% off, they are trying to get rid of this and if you can still find some and you can check a Keepa Graph to make sure that it's still profitable. There is some Halloween candy that will still be selling. Candy corn sells pretty much year round, I mean, if you're buying it in November, the expiration date's going to be still long way off and you can sell candy corn and any other type of Halloween themed candy, as long as it's profitable in Amazon, you can still sell that.
That's an opportunity for you. Also costumes. Halloween costumes are really good Christmas gifts and so when you're talking about both adult costumes, kid costumes, a lot of people like to give costumes as gifts. Now, usually, the kid costumes are what are given as gifts the most but if you can get them at a really good deal then you can sell them very quickly.
If you're thinking about a Halloween costume when it comes to maybe a super hero or a kid's TV show character or something like that, not necessarily vampires or werewolves or things like that. That might not be as popular but still, check a Keepa graph, see if it's profitable and selling and it could be something that is profitable for you. Candy and costumes were from the Halloween clearance bin might be a good gold mine for you to sell something fairly soon.
[0:03:34.5] REBECCA: You never know, you might look at that Keepa graph and find a Christmas werewolf is very profitable. I don't know.
[0:03:41.3] STEPHEN: Is that werewolf with like a Santa hat on?
[0:03:43.1] REBECCA: Maybe. There are stranger things out there I'm sure.
[0:03:46.7] STEPHEN: That's true, including costumes for Stranger Things the TV show.
[0:03:49.7] REBECCA: I didn't even think about that, yes. Okay, also, you're going to have back to school clearance, that's the second sourcing strategy that we need to talk about, back to school clearance.
[0:04:00.5] STEPHEN: Yeah, this was something that most retail stores were not ready for. They ordered so much back to school stuff that it is possible that there is still back to school items on clearance at your local retail stores. The stores thought maybe things would be back to normal in 2020 when it comes back to school items and that there would be, all the kids going back to school but there were so many kids that were just doing virtual school.
They bought a ton of back to school stuff and so it's still possible in November that there's some back to school items that are on clearance that they're trying to get rid of, trying to open up the shelf space so that they can bring in Christmas gifts and items. I had a friend of mine who almost every year, finds a colored ream of paper that is only available during the back to school time and is able to sell it for like four or five times how much that person purchased it for.
There's things that are back to school items that you can still be selling and making profits on even in November.
[0:04:56.5] REBECCA: I love that, that's super niched, special colored paper that's only available at back to school, that is an awesome niche.
Okay, the next thing that we're going to cover here is winter-related items. It's not quite winter where we are but it's looking like it and maybe where you are it's already winter so regardless, people are already starting to look for those things.
[0:05:20.6] STEPHEN: Yeah, they're looking for all different types of items that can help them stay warm and you might be thinking that that sounds like an obvious thing but I can tell you, there is so many other sellers who maybe they're just so focused on trying to resell books or so focused on trying to resell toys that they're not opening up their minds to other categories of winter related items. I mean, there's everything from like winter boots, vaporizers, ice scrapers, thick socks, snow blowers, ice skates, hot chocolate mixes, hand warmers, fireplace tools, cough medicines.
If you are approved to sell it and you find a profit on them, then it is a great time to purchase these items to sell on Amazon for a profit.
[0:06:04.4] REBECCA: Yeah, and the converse of that then is our number four topic. Warm weather related items, the opposite of winter, some people are really still looking for items related to summer weather, warm weather.
[0:06:16.9] STEPHEN: Yeah, even though it might not be summer weather where you are, it's summer weather somewhere in the world and there are also people who take winter trips to islands or cruises or things like that, that they are going to warm weather destinations and still need to find something that is warm weather-related to purchase on Amazon because they're not going to find those items in most of their stores, and so, maybe when you go in through clearance, you can find sections of items that are warmer weather related items, thinking about everything from swimwear to water proof diapers to –
[0:06:58.1] REBECCA: Flip flops.
[0:06:57.1] STEPHEN: Flip flops, inflatable floatie toys, all those type of things, if you see a warm weather related item in the clearance section or even in a regular priced section, scan that and see, it might be profitable.
[0:07:10.4] REBECCA: All right, our first four that we talked about, Halloween clearance, back to school clearance, winter-related items, warm weather-related items and so then, number five, let's talk about grocery items, how can we be focusing on grocery items in our November sourcing?
[0:07:28.0] STEPHEN: Most people know that during November and December, there are so many different opportunities to eat and we eat a whole lot, I mean, we're in sweater so we can hide those a few extra pounds a little easier so people are looking to buy grocery items, some people want to buy them from their stores, some people want to stay home and buy them from Amazon.
Maybe there's somebody who wants a particular regionally-based grocery product that's only available around you but they live in another state and so they'll go to Amazon to find that regionally based grocery item and so, with Thanksgiving, Hanukah, Christmas, Diwali, Kwanza and all of these different types of times when people are cooking more often to celebrate these different holidays is an opportunity for you to make some money selling grocery items.
[0:08:13.4] REBECCA: Yeah and I will say this, I for the first time ever actually ordered an international grocery item off of Amazon this year. I think that people are more open to grocery items on Amazon this year than any other year even just comfort foods. I don't know about you, the rest of you who are listening but I have definitely done my share of comfort eating and stress eating in 2020 and I have already been looking at things that I am like, "Oh I wish I had this from England," and ordered it and so people are looking to buy groceries I think right now more than they ever have off at Amazon.
[0:08:50.4] STEPHEN: Yeah, so that was definitely a good time to get into the grocery category.
[0:08:54.0] REBECCA: Definitely, especially if you're in the UK and can send me some more Cadbury. Okay, the number 6th item on our list is cooking supplies.
[0:09:03.7] STEPHEN: Yes and that goes hand in hand with grocery. If you are buying grocery items, you might need to have some cooking or baking supplies to be able to make what you are needing to make, there is all of these different types of tools that you can purchase and sell on Amazon that people are going to want to buy. I am talking about certain types of pots or spatulas or pans or certain shaped pans even certain cookbooks that are out there for all you book lovers.
Cookbooks sell really well. Again, you want to double check everything with the Keepa graph to make sure that it is actually going to be profitable and can have the type of sales velocity that will guarantee that you will be able to sell your items sometime soon but cooking supplies can be a really profitable thing to flip in November.
[0:09:44.2] REBECCA: Yeah and I will say this also as another personal note on this is that this really is our favorite time of year to sell cooking supplies. We don't often sell supplies for cooking or baking throughout the rest of the year. I mean sometimes we do but I think pretty much every year for the past however many years, six, seven years we have always sold baking utensils and pans and different types of supplies at this time of year because everybody is in that baking mindset I think. So definitely look into that if that is not something you normally do, check it out because it can be really profitable.
[0:10:21.3] STEPHEN: Yes.
[0:10:21.8] REBECCA: Okay, so number seven is a little bit more general than some of the things that we have been talking about so far. Talk to us about comfort zones. What's a tip that you have about staying within your comfort zone or not.
[0:10:36.4] STEPHEN: So this is a tip that will be very helpful for you specifically. Yes, you the listener because you have a specific thought process that can help you more than it can help other people. One of the things that you can do when you are outsourcing during November is to think about possible Christmas gifts and you might already be thinking this. How many times have we ever been out sourcing and we found something like, "Oh, I think Aunt Sally would really like this gift."
And you end up purchasing for your Aunt Sally but did you ever think to double check to see well maybe it is profitable on Amazon? So when you are thinking about sourcing in November, get a little bit out of your comfort zones and start scanning things that you might not usually scan when it comes to sourcing and so think about possible Christmas gifts for others and that gets you thinking out of your normal sourcing thought patterns.
And so you think about your aunts, your uncle, mother in law, father in law, brother in law, sister in law, grandmother, grandfather, mother, father, sister, brother, your cousin, your weird relative that you know, every family has a weird relative except mine.
[0:11:36.4] REBECCA: It might be you.
[0:11:37.5] STEPHEN: Yeah, it is me. Okay, so everyone has that weird person who they need Christmas gifts. I you are out sourcing and you think about a good gift for someone else, hey that might be something worth scanning to see if it's profitable.
[0:11:49.4] REBECCA: Yeah. That's a good one to get your brain going and thinking changing your mindset on that expectation of what you are looking for at this time of year. So our final tip that we are going to in depth here just to recap, we had Halloween clearance, back to school clearance, winter related items, warm weather related items, grocery items, cooking supplies to cook those grocery items and then looking outside your comfort zone for different possibilities for Christmas gifts that might be selling well.
And number eight on our list of November sourcing ideas and strategies is don't forget the big Black Friday sales that are coming up at the end of November. I say that like you could ever forget. How could we forget?
[0:12:35.8] STEPHEN: Right and how could we forget especially when commercials are now saying Black Friday all month long. I'm like, okay we're just going to call this Black November. That sounds ominous.
[0:12:44.2] REBECCA: Yeah, let's not go there.
[0:12:45.1] STEPHEN: No, let's not go there at all. Black Friday, there are so many sales. Stores are begging you to buy their stuff for really low prices. They have all of these opportunities and these sales for you to take advantage of them and the cool thing about Black Friday, like I said before, there is deals on more than just Black Friday. The stores will want to make their money all month long and so there is going to be special deals weeks leading up to Black Friday.
Weeks after Black Friday, Cyber Monday, all of those opportunities for you and there's opportunities with both retail arbitrage and online arbitrage. There is a lot of times that Black Friday deals if they are on sale at a certain store, they might be also on honored online and so you can have an opportunity to stock up on inventory to be able to make some good money during, before, and after Black Friday and if you are interested in learning all there is to know about Black Friday sourcing, I put together a course.
With my good friend, Kristen Ostrander, called The Resellers Guide to Black Friday, and if you are listening to this on the day the episode drops it is available for purchase right now but it is only open for a few more days because we only open up the course, The Resellers Guide to Black Friday for two weeks out of the year. For the rest of the year, the other 50 weeks out of the year the Black Friday course is closed. It is a PDF book walking you through retail arbitrage, online arbitrage strategies for Black Friday.
There is also a video master class that you can watch and all sorts of PDF downloads to help you with your planning because the most important part of Black Friday sourcing is the planning. You don't show up in the storage and start scanning in items like you would in a normal retail arbitrage sourcing day. No, Black Friday requires a strategy and those who have the best strategy are going to come out on top and so Kristen and I, we'll walk you through our best strategies.
We both have different strategies. She likes to go source in person. I like to source online. We share with you both of those strategies and for a limited time, there is a coupon code. If you use the coupon code "BFSALE" then that will take $10 off of the course and you can find the course on fulltimefba.com/blackfriday. Again, if you show up at that link and the course is no longer available because it is back to being closed for weeks and weeks then sign up for the newsletter to be notified when it opens up again. There is a waitlist that you can sign up and you can get more information that way.
[CLOSING CONVERSATION]
[0:15:01.4] REBECCA: All right, well this has been a great episode to talk through some sourcing strategies for November. We are so glad you joined us. As always, you can check out any of the notes that we covered, the links that we might have covered, anything that you want to look at in the transcript from this episode at the episode show notes page, which is fulltimefba.com/58. It is the number 58 because this is episode 58 and be sure and join us here again next week.
We are still looking forward to being with you again. We are going to be talking about the top Amazon reseller, things that we are thankful for and we don't want to miss you that week. So be sure and tune in.
[OUTRO]
[0:15:45.7] ANNOUNCER: That is all for this episode of The Full-Time FBA Show. So head over to fulltimefba.com/podcast, where you will find the show notes and links from this episode. While you're there, subscribe to our newsletter where you'll get several free downloads of our popular and helpful Amazon FBA resources including a free e-Book. Now, take action on what you have learned today so you can find success at turning part-time hours into a full-time income with Amazon FBA.
[END]