At times, sellers may feel uninspired by regular inventory and not know where to find something different to sell on Amazon. Believe it or not, you can find inventory to sell virtually anywhere you go!
Today, we are looking at some creative places you can find inventory to sell on Amazon. We discuss the importance of thinking outside of the box when looking for inventory and keeping your eyes open to potential inventory wherever you go! To be inspired by some of our wacky and unexpected 'gold mine' inventory finds, listen today!
Listen on the podcast player below.
Like what you hear? Tell a friend… and be sure to leave us a rating and a review. Here's how.
Key points from Episode 147:
Some 'out-of-the-box' places you can find inventory to sell on Amazon.
Only keep reading below if you want spoilers.
One: a local gas station.
Two: an airport.
Three: an arcade.
Four: a hardware store.
Five: a museum gift shop.
Six: office overstock stores.
Seven: Major League Baseball stadiums.
The importance of thinking outside the box and always keeping your eyes peeled for potential inventory.
Links and resources mentioned in this episode:
Right-click here and save as to download this episode to your computer.

The Reseller's Guide to Road Trip Arbitrage
Are you in a sourcing rut and can't seem to break out? Would you like to find fresh places to source for profitable inventory? Why not plan an arbitrage road trip with our newest course, The Reseller's Guide to Road Trip Arbitrage: Expand Your Sourcing Radius and Increase Your Amazon FBA Profits. The course is a 60-page ebook, plus 4 time-saving, money-making bonuses.
Now, don't assume that all you need to do is travel a bit to find success with road trip arbitrage. There is so much more than that. There are ways to make an arbitrage road trip more successful, and there are ways you can ruin an arbitrage road trip. We're here to help you have the most success and make the most of your time and money doing road trip arbitrage. Plus, we'll show you how to have some fun doing it too.
For more information about the course, including a course explainer video, more details about the bonuses, reader testimonials, and to see if Road Trip Arbitrage is right for you, click here.

Back to the main page for The Full-Time FBA Show


More Episodes from the Full-Time FBA Show podcast:
Don't miss an upcoming episode! Subscribe, download episodes, and review the Full-Time FBA Show:

Episode 147 Transcript: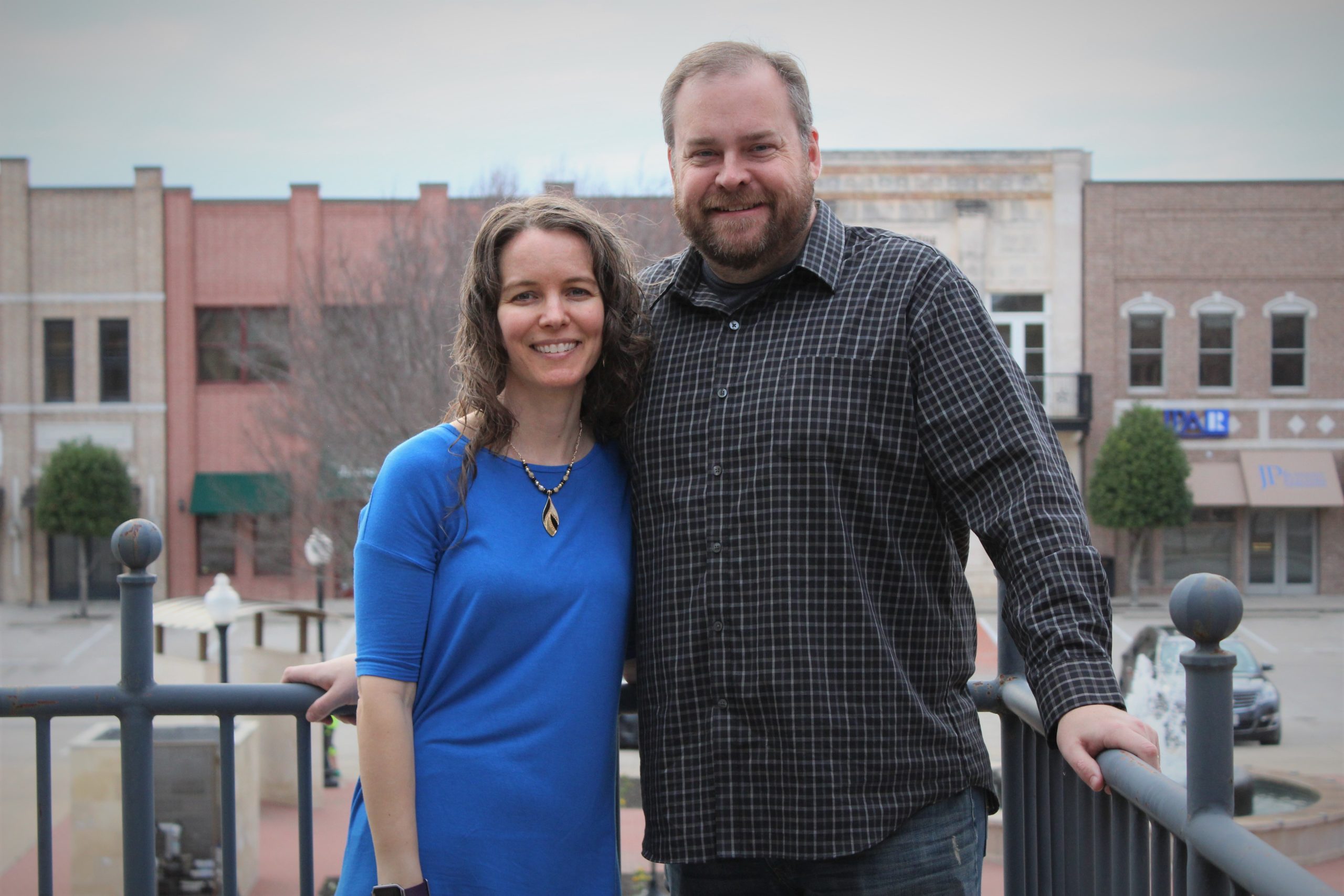 [INTRODUCTION]
[0:00:01.8] ANNOUNCER: Welcome to The Full-Time FBA Show. In each episode, it's our goal to help you turn part-time hours into a full-time income, selling almost anything on Amazon. Now, your hosts of the show, Stephen and Rebecca Smotherman.
[WELCOME]
[00:00:21] REBECCA: Hello there. Welcome to this episode of The Full-Time FBA show. We are on episode number 147. And today we're going to be talking about creative places to find inventory that you can sell on Amazon for great profits. And we're going to be talking about some places that you might not have thought of before that you could get inventory that aren't your traditional retail stores and online stores. You're going to want to stay tuned all the way to the end to find out more about these places to find inventory to sell. And with me to talk about this is my co-host, Stephen Smotherman.
[00:00:54] STEPHEN: Hey, I'm excited about this episode. I'm really looking forward to it. I love getting creative. And so, hopefully some of these creative ideas will help you find more inventory in unique places.
[DISCUSSION]
[00:01:08] REBECCA: Before we get started into this discussion today, we want to remind you that we have a newsletter every week that comes out. You want to be sure you're subscribed to it to find out the latest information from us about how to have a successful Amazon business where you're able to make a full-time income with part-time hours on Amazon FBA. Find out how to get subscribed at fulltimefba.com and you'll hear from us once a week.
Today we're going to be talking about those creative places to find profitable inventory. And most people go to some of the regular usual places that they've heard about to find inventory. You can go to local retail stores, popular online stores. You might be buying direct from brands through wholesalers or through distributors. But today we're going to be talking about some of the more out of the ordinary places where you could find profitable inventory. We're going to list out some of these places and talk about them. And our goal for today is not to tell you, "Here's a list of places where you need to start sourcing on a regular basis." That is not the point here. Maybe these are places that you personally could go.
But really, what we're trying to do is just get you thinking outside the box on where you can find inventory. It's important to have your sourcing radar on at all times if you are trying to make the most of sourcing at different locations. And so, we're just giving you some ideas of places we have found inventory so that you can think through the possibilities in your own daily life. Where are places that you could be sourcing for inventory?
[00:02:38] STEPHEN: The first place that I've found inventory to sell on Amazon that's been profitable, the local gas station. I mean, there's times where I've pumped up. I went inside maybe to get a drink, or a snack, or something like that, and I saw some inventory there. I saw toys that they were either clearancing out. Or maybe there's other opportunities little collectibles or things that are local to your area. There might be something in a gas station that you can find, right?
Near us, we live right next to like a truck stop gas station, and a lot of times they have toys on sale during Christmas time so that the truck drivers can get their kids something on their way back to their home to see their kids. And so, they will have some of these items that they're clearancing out after Christmas is over. Or maybe a gas station has a little toy section, but that toy section's like been there for years and almost nothing's ever been bought from that. It's just like collecting dust. Well, this might be a time where you can find an old out-of-stock item that is not being sold in stores anymore but you found it at this gas station. They purchased it four years ago. It's just never sold. You might find that inventory item that's selling for a whole lot more on Amazon. I've found some old hot wheels and stuff at a gas station before that were years old and sold it for a nice little profit on Amazon.
[00:03:53] REBECCA: Yeah. I remember one time we were on a trip and you came out from getting a cup of coffee at a gas station, and you also had some Star Wars toys with you. And the kids were like, "Hey, did you get us something?" And you're like, "Um, nope." And they were like, "Okay, we're used to that actually."
[00:04:08] STEPHEN: True story. True story.
[00:04:09] REBECCA: Yeah. Always have your eyes open. And another place where we have found inventory when we're traveling is at the airport. And you're a little bit more limited sometimes when you try to do some sourcing at the airport because you have luggage restraints. Whereas if it's the car, if you're like us, you can always find room for more to put in a car.
But we have found things at the airport. In particular, we have found coffee mugs or other pieces of – We have found coffee mugs or other items that are geared towards that local area that we're traveling through.
I think one time we did this when we were visiting my sister, wasn't it? And we were at the airport in her area. And we found these really great mugs. And between the two of us, we were able to get several of them into our carry-on and we made some really great money from it. We found I think, coming and going, you're able to get some of these mugs.
And so, keep your eyes peeled and always be scanning items when you're at the airport like that. And when you're able to find items that are local to the area that you're passing through that you might not be able to normally find in your own local area.
[00:05:16] STEPHEN: Yeah. And don't have your mind play a trick on you, because you go into the airport and you're thinking everything in the airport is like 10 times how much it should cost. There's no way I can find something profitable here. Well, guess what? You can, because there might be some things local to that place that you definitely can't find anywhere else, and people will pay four times even higher than the 10 times price you're buying it for at the airport.
[00:05:39] REBECCA: Yeah. Don't make any assumptions. Always scan before you decide that it's not worth it. And, I mean, honestly, if you're sitting around waiting for your layover to be over, you've got time. So, you might as well be scanning.
[00:05:51] STEPHEN: Yes. A third option to find, and this was just – It's actually really recently that we had this opportunity come up. We found some profitable items to sell on Amazon at an arcade. You know the arcades where you play the games and it gives you the tickets? Well, it used to spit out actual tickets from the games that you played. Nowadays, it just puts the tickets on your card. That's not fun. But it is fun to kind of have the kids try to start racking up these tickets.
Well, we actually found some things that the kids wanted with their tickets. They spent it on some cool little toys for themselves. And we had some tickets to spare. And I was able to buy some toys. There were like some Pokemon Mega Bloks toys that were just a small little box of Pokemon Mega Bloks, like Lego type toys. And we traded our tickets for them and were able to make a really good profit off of that. Just always be thinking outside of the box. You can find stuff that you can sell on Amazon at an arcade.
[00:06:44] STEPHEN: Another area where we have found toys in the past to resell that you wouldn't normally think of as a place that you could find toys, in particular, is the hardware store. This is your local hardware store, either a big box or not. Even if it's just a local brick-and-mortar hardware store might have toys when you're getting into that time of holiday clearance. They sometimes will have toys in there as kind of like either an impulse buy for people that are coming in to get other things leading up to the holidays. I don't know if it's for dads that are in there that want to do their one-stop shopping at the hardware store. I don't know. But we have found toys to sell at a hardware store. And it's worth keeping your eyes peeled and just looking for this clearance. Honestly, just about everywhere, you can find toys on clearance at the most random places after the holidays.
[00:07:40] STEPHEN: Absolutely. Another location that most people think is way overpriced that we've been able to find inventory to sell on Amazon is at a museum gift shop. There's been times where we've gone to museum gift shops. And most notably, we've been able to find calendars that maybe people couldn't find anywhere else. Maybe it was just being sold at that museum gift shop. But it was unique enough that people on Amazon wanted to purchase it.
And so, it's also very good getting these calendars sometime mid-December to January and February when they are also on clearance. Calendars in January, for some reason, are 90% off even though there's still 11 months left in the year to use the calendars. But of course, these places want to get rid of their excess inventory. And so, these calendars can be purchased at a pretty good discount and possibly sold on Amazon or other sites. Next time you're at a museum gift shop, maybe you might find some inventory to sell on Amazon.
[00:08:33] REBECCA: Yeah. And not just calendars. There might be other things there as well. We're not saying go to the museum gift shop and look for calendars. We're saying we have bought that in the past. Maybe something of that tip will stand out to you that you think of another place where you might buy calendars or another item that you might look for at a museum gift shop.
[00:08:51] STEPHEN: Yeah. Sometimes, I mean, I think we've bought toy plushies at museum gift shops before that we've been able to sell on Amazon.
[00:08:56] REBECCA: Yeah. Speaking of plush, we love to sell plush toys probably because our kids love them. And so, we've always got our eye out for them. I say kids. Our kids are like older teens now. They don't like them as much anymore. Well, our youngest still does. But they loved them when they were younger. And so, it still has a warm place in our heart to think of all the different character plush that they had over the years.
But our sixth tip for you of a place to look is at office overstock type stores. These are places that have liquidation type inventory from office. We've got several of these warehouse type places in our area. And I think it's kind of just a thing in different parts of the country where these shops will open up that have discounted office supplies and office furniture, different equipment. And they can have some things there that don't necessarily seem like they are office related.
One time, we found, I don't know, hundreds, hundreds of Webkinz toys. Now, that'll tell you how long ago that was, because I don't think Webkinz are as popular anymore. But these little toys, we found them at that place. And Stephen was in there looking for something else. I don't know. We might have even been looking just for something for our office. And found these and was able to go through. And brought home multiple black garbage bags full of these brand-new, in already poly bagged some of them, with the tags on, all the codes intact and everything, Webkinz. Hundreds of them. Dozens of each different little plush animal.
And we have no idea why they were at an office liquidation store. Somebody was liquidating them in this place, found them. And we ended up making so much money off of them that year. It was like finding a gold mine. And so, you just never know. And we've had that happen at some other places too where we have found something that was just not at all related to the particular store where we were looking. Not in the category that we were looking for. But it was there. And it was a gold mine.
And so, you always want to have your eyes open. And don't go into a particular store thinking, "I am looking for such and such category with blinders on that you don't see something in a different category that could be right there that could make you great profits."
[00:11:28] STEPHEN: Yeah. If I find it, I'm going to add to our show notes a picture of all the plush. I actually like laid them all out in a guest room on a bed and on the floor and I actually took a picture of it. If I find that picture, I'm going to put that in the show notes of all the plush that we found on round one of sourcing at this place. Because, yes, there were some that I went back and got more later. Anyway, it was crazy. Yeah, office overstock places, that was a great place to find something.
And again, it's just things we're thinking of getting one thing, but we have our sourcing radar up and we find something else, because we kind of have that in the back of our head at all times.
And another item that we've been able to find to sell on Amazon and eBay as well, Major League Baseball stadium giveaways. I don't know if you know this or not. But Rebecca and I are big baseball fans. We love going to baseball games. We love supporting the teams in Texas. We have the bucket list to go to every Major League Baseball stadium in the majors by the time we kick the bucket. And so, we love baseball. And we like going to games where they're giving away items.
Well, we've gone to games where we've been able to stock up on bobble head giveaways, and we were be able to sell those. Some on eBay. Some on Amazon. And it's been a profitable time where we basically get to go to the game for free because we make up what we pay for with the ticket with that bobble head. And so, other stadium giveaways are fun too. There's T-shirt giveaways. There's all sorts of creative things that they give away at the baseball games that might help put a little extra dollar in your pocket.
In fact, for a fun little side book, I decided to write a book called How to Go to the World Series for Free, and turning your love of baseball into profits. And so, if you want to check out that book, it's a few years old, fulltimefba.com/worldseries. Because I've been able to pay for my World Series tickets three different times to go for free because of selling stuff that I got at a baseball game. Free stuff that I got at a baseball game. Sell it, and bought World Series tickets with it. It was awesome.
[00:13:26] REBECCA: Even though the book is a few years old, we still do this. I mean, just a few weeks ago we went to a Texas Rangers game where they were giving out an Adolis García bobblehead. And he's one of the better players for the Rangers right now. And so, everybody in our family, extended family, grandparents, niece and uncle, my sister and brother-in-law all got bobbleheads. And we sold them all and basically paid for the tickets that we bought for that game for like 10 people.
[00:13:56] STEPHEN: Yeah. We were very thankful that they were not interested in the bobbleheads so that we could sell them. But there's also opportunities for you to just to go to a baseball game or any other type of game, buy the cheap tickets, get the freebies, and be able to have some fun with the profits.
Again, we're not telling you where to go find all the inventory. We're just hoping that this will help get your mind moving, get your ticker thinking about different ways to always have your radar up. There were places that you might be able to find inventory if you at least have that in the back of your head. When you're out doing whatever you are doing in your life, always have in the back of your head, "Maybe there's something here I could sell on Amazon that could be profitable." And you might be able to find some good inventory like that.
[OUTRO]
[00:14:41] REBECCA: Thank you so much for joining us today for this episode of The Full-Time FBA show. As always, you can find the show notes for this episode at fulltimefba.com/147. This is episode number 147. You'll find any of the links that were mentioned in this episode as well as the transcript.
[00:14:57] STEPHEN: And next week on the show, we're going to be talking about how we found our top five wholesale accounts. And that's going to start us off. We're going to talk for a few weeks, focus on wholesale. Be sure you listen to those episodes as they come out each week. We're going to talk about wholesale stuff.
But next week is our top five wholesale accounts. How we found those? And you can take those lessons to find some wholesale accounts as well. See you next week on The Full-Time FBA show.
[00:15:21] ANNOUNCER: That's all for this episode of The Full-Time FBA show. Head over to fulltimefba.com/podcast where you'll find the show notes and links from this episode. While you're there, subscribe to our newsletter where you'll get several free downloads of our popular and helpful Amazon FBA resources. Now, take action on what you've learned today so you can find success at turning part-time hours into a full-time income with Amazon FBA.
[END]