They say the bigger the risk, the bigger the reward. But some Amazon strategies are too risky to ever pay off. In this episode, we unpack six risky Amazon strategies and why we don't teach them. We'll talk about everything from the risky strategies that might be obvious to you, to some risks you might not have ever thought were risky.
All of these risky strategies have a high possibility of negative consequences. While some of the downsides of these risks are merely annoying, still others could cause Amazon to ban you from selling on their platforms ever again. The bottom line is this: there are no shortcuts to creating a successful Amazon FBA business. This is why we believe in a slow, low-risk approach to growing your business into a sustainable one. Avoid these six risky strategies at all costs. We'll break them all down in today's episode of The Full-Time FBA Show.
Listen on the podcast player below. 

Like what you hear? Tell a friend… and be sure to leave us a rating and a review. Here's how.
Key points from episode 28:
Buying liquidation pallets to sell the items on Amazon sounds like a good idea, but if you're missing one important aspect of the pallet, it could lead your Amazon business to an indefinite account suspension.
Why we don't teach dropshipping, and the biggest reasons why it could put your Amazon account at risk.
The one strategy so many people do that is unknowingly putting your account in jeopardy.
The shortcut that might make you more money in the short term, but could eventually cause you to lose your Amazon account forever.
The risky strategy that we don't teach that some people think is actually a "must do," especially when starting out… but we have a strong word of caution about it.

And more!
Links and resources mentioned in this episode:
Right-click here and save as to download this episode to your computer.

More Episodes from The Full-Time FBA Show podcast:
Don't miss an upcoming episode! Subscribe, download episodes, and review The Full-Time FBA Show:

The Reseller's Guide to Keepa
Have you heard about Keepa? It's a tool (with both a free and a paid plan) that can dramatically lower the risk of sourcing inventory items that end up tanking in price. I'm sure you know how it feels to buy an item expecting it to sell for a high price only to see the price tank soon after you send it to Amazon. With using Keepa the right way, you can protect yourself from that happening!
Basically, Keepa tracks the vital data on almost every item on Amazon. It can quickly show me the sales rank history, pricing history, buy box price history, used item history, Amazon in stock history, competitors' stock levels, and so much more. With Keepa, I can easily look at the data from the past and better know what to expect in the future when it comes to price and sales velocity.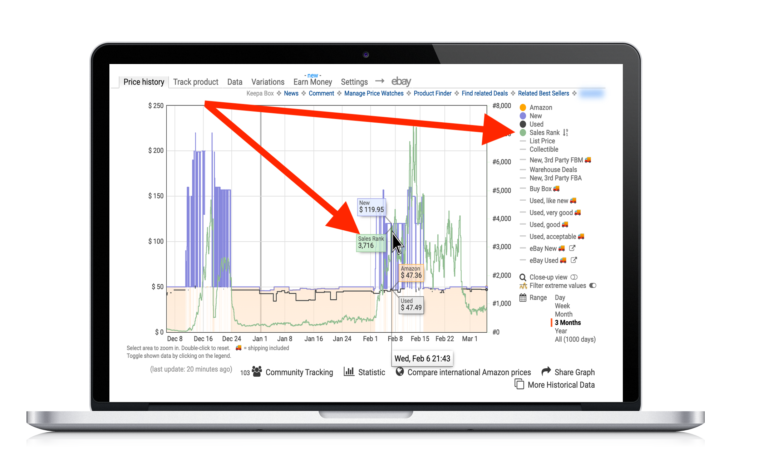 To find out everything there is to know about using Keepa to make smart sourcing decisions, be sure to check out our course, The Reseller's Guide to Keepa: Using Amazon Sales History to Make Smart Sourcing Decisions.
With this course, you'll make more confident sourcing decisions, better pricing decisions, and you'll grow your Amazon business to the next level by selling your inventory faster and at higher prices!

Back to the main page for The Full-Time FBA Show

Episode 28 Transcript: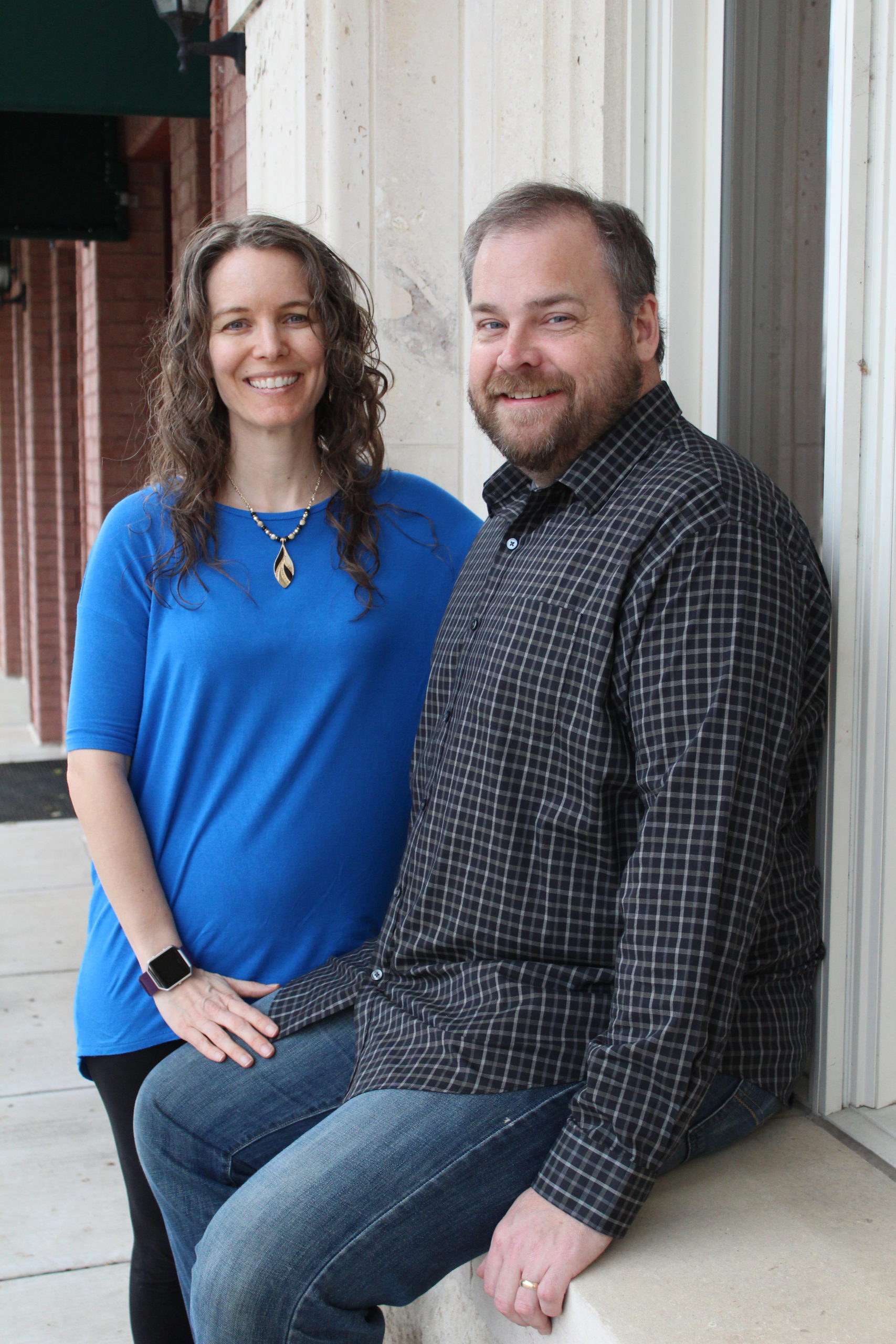 [INTRODUCTION]
[0:00:01.8] ANNOUNCER: Welcome to The Full-Time FBA Show. In each episode, it's our goal to help you turn part time hours into a full-time income, selling almost anything on Amazon. Now, your hosts of the show, Stephen and Rebecca Smotherman.
[INTERVIEW]
0:00:21.3] STEPHEN: Welcome to the Full-time FBA show this is episode number 28 and today, we are going to keep things on the safe side. We're talking about six risky Amazon strategies and why we don't teach them. You're not going to learn how to do these risky strategies, you are going to learn to stay away from them and why they are so risky. With me to talk about this is my wife and co-host, Rebecca. How's it going, Rebecca?
[0:00:45.9] REBECCA: Hello. It's going pretty well.
[0:00:47.6] STEPHEN: Good. I think when I married you, it helped me to kind of see things in a different light when it comes to risk. I might have been a little riskier before Rebecca and being able to kind of have a perspective shift has really helped me find more success and live a better life –
[0:01:03.7] REBECCA: I want to clarify something in all of that. When you say, when you married me, you're talking about less risk in your business, right?
[0:01:09.9] STEPHEN: Yes, not in my life. I think that marrying you was –
[0:01:12.9] REBECCA: That makes it sound like you were some renegade or something when we got married. You were like a dad with kids running a business, that wasn't super risky I don't think.
[0:01:21.3] STEPHEN: Right.
[0:01:22.7] REBECCA: But, I get where you're going with what you're saying though.
[0:01:24.2] STEPHEN: Thanks for giving that clarification. That was definitely necessary.
[0:01:28.0] REBECCA: In your business. In our business, you are more of a risk taker and I am more looking for the safer route.
[0:01:37.1] STEPHEN: Right. Being able to have that perspective shift to kind of look at the risks from a different point of view and decide on what to do and what not to do, you've really helped me be a better decision-maker when it comes to looking at risks. And so, that's what we're going to talk about today, these are risky strategies and why we don't do them.
[0:01:57.4] REBECCA: All right, let's just jump right in to what we're going to be talking about with these risky strategies today? Stephen, talk to us about the first of the six that we're going to be discussing?
[0:02:08.2] STEPHEN: The first thing that some Amazon sellers do, but I think it's just too risky is buying liquidation pallets. If you don't know what that is, there's a lot of different services out there that offer up the opportunity for you to buy a pallet full of inventory that has been liquidated from wherever, you sometimes don't even know where it's coming from. But in that inventory, you might find some new items that are really good to sell, there might be some used items.
But the thing is, it's usually sight unseen and that's just too risky. Not only that but if Amazon comes back and asks for a receipt or a proof of purchase, to approve authenticity, then you're up a creek because you don't have that buying these liquidation pallets. Some people just see the dollar signs, we see the warning signs. We want to keep things safe and make sure that there's a paper trail with most of the inventory that we're purchasing and just buying a huge liquidation pallet, we don't think it was a good idea.
[0:03:04.0] REBECCA: Right, I think that's the key as that we have bought stuff liquidation from different companies before but it's not completely side on the scene and it is always itemized, we will not buy stuff if we cannot get an itemized invoice along with it. That's the difference there. When you're buying stuff and unseen and the temptation is that, "Oh, the price is just too good to pass up." We do not recommend that strategy.
Okay, that's the first one on our list, buying liquidation pallets, sight unseen, no invoice. What is the second strategy that you would tell people to run away from?
[0:03:40.2] STEPHEN: The second strategy that us personally, we run away from and advise you to do the same, this is actually a strategy that I get a lot of hate emails and hate comments on YouTube about – "Come on, this is awesome, you're doing it wrong." But drop shipping is something that a lot of people do that I think is just too risky. Here are the reasons why I think drop shipping is risky.
How many times have you ever ordered something online and the store sent the wrong item? How many times you order something online and the item was damaged? Well, I don't want to put my Amazon account at risk by drop shipping an item that another store or another seller is fulfilling. That's what drop shipping is, you just list your items on Amazon via merchant fulfilled and when it sells, you go purchase that item, either from a store online or some other source and have that source send that item to your customer.
And there's a lot of people that do this and make a lot of money off of it. But it's just too risky for my Amazon account. I don't want people to say I sent them the wrong item. I want there to be more quality control and quality checks. I don't want the person to send my customer a broken item. I want to make sure that it's properly prepared. That's why we use a prep center when we order our stuff online, ship it to your prep center. We know someone who is trained to take care of prepping inventory, can make sure that they're properly prepped, bubble wrapped and taken care of being sent to the customer.
I also don't know what kind of paper work is going to be in those drop shipped items or if it's going to confuse the buyer and it's going to case someone to say that we're selling an inauthentic item. So many different negatives can go in with drop shipping and that's what we tell others and why we stay away from it ourselves.
[0:05:20.0] REBECCA: Just to clarify, drop shipping on Amazon is not against the terms of services. There are certain ways of drop shipping that are not within the guidelines so be sure that you check the Amazon guidelines. But like you said, with the paper work that might be included, Amazon's very specific about what you can and cannot do for that reason and the confusion that can occur because you just don't have control over what another seller is doing as they're fulfilling that item for you.
We just think that it's not the best course to take for your FBA business.
[0:05:52.3] STEPHEN: Yeah, to see what Amazon's latest guidelines are, you can go to fulltimefba.com/guidelines and then in the search bar, type in drop shipping and that should lead you to the latest drop shipping guidelines form Amazon.
[0:06:04.8] REBECCA: All right, we've got number one, buying liquidation pallets, sight unseen, no invoice. Number two, drop shipping, it's too risky for us.
And number three, we've got selling stickerless, commingled inventory. This is another one that people try to tell us, "Oh it's no big deal, why are you wasting time and money by putting labels on your inventory?" But talk to us for a minute Stephen about why we don't' recommend this method?
[0:06:29.2] STEPHEN: The reasons why we don't recommend this method kind of go along with the reasons why we don't' drop ship. I you've never heard about stickerless commingled, let me tell you what that means. Say I'm selling a Buzz Lightyear action figure. If I'm selling stickerless commingled, I just send in the Buzz Lightyear action figure to Amazon and it goes into a place with every other action figure that other Amazon sellers are selling. And then when that item sells on Amazon, Amazon just grabs one of those buzz light year action figures and sends it to the customer.
You could have gotten the sale but they could have grabbed someone else's Buzz Lightyear action figure and what happens if that toy just happens to not be the right Buzz Lightyear action figure or the box is dented up or it's scuffed up and it looks used? Or maybe it was opened up and returned and not securely shut.
So many things that could go wrong because there's not that quality control because there's not a sticker on there. Now, when you sell via FBA and have stickered inventory, that means that the customer, when you get that sale, is going to get your actual inventory item because that sticker has your FNSKU on it and that FNSKU connects that item to your account.
So, it's just more of a quality control issue and making sure that that doesn't lead you to negative impact or again, authenticity complaints that will ding your Amazon account and hurt your Amazon business.
[0:07:52.8] REBECCA: All right, then we are at number four on our list of risky strategies that we at full-time FBA don't use and will not teach you. And that is not grading the condition of your items correctly.
[0:08:06.0] STEPHEN: Yeah, it's a temptation sometimes. We see that if we can sell this item in new condition, we can ask $20 more for. But if we have to sell it like new, used condition or collectable like new, then we're going to have to sell it for less than new condition price and that just means less profits.
Sometimes people think, "It looks mostly new and so I'm just going to sell it as new condition because I want to make that extra money." This is something that again, could cause your Amazon account to be in jeopardy because of negative feedback scores and excess returns and customer complaints and we just want to stay far away from that as possible. And so we always tell people, when it comes to grading the condition of an item to round down not round up. If there's ever any question, round down, do not round up.
Amazon list out, sometimes even with category specific, what their guidelines are for conditions. Another linked, fulltimefba.com/conditionguidelines will take you to a place where you can check the main guidelines as well as category specific guidelines.
But when it comes to new condition it needs to be factory-sealed brand-new gift quality condition. Just because it is not used doesn't mean it's new. It needs to be gift quality brand new condition.
[0:09:24.1] REBECCA: Which is different from eBay. A lot of people come to selling on Amazon via eBay and the definition there is a little bit different and there is some more leeway on eBay about that. But Amazon is very strict about that and you too need to be very strict in how you grade your items in making sure that you are not trying to sell anything that's new that is not actually brand new factory sealed never been open, never been used.
[0:09:49.8] STEPHEN: Yeah Cynthia Stine who is the author of the book Suspension Prevention says that one of the number one things that people who get their accounts suspended is because of the number of times they have a ding on their account of used sold as new. And so you don't want to get anywhere near that to help keep your health of your accounts healthy.
[0:10:10.6] REBECCA: All right so that leads us to the number five thing on our list here. What about your seller feedback and reviews that are attach to your products, your accounts? What about that is risky?
[0:10:22.3] STEPHEN: So Amazon has a lot of rules and some rules that are even newer, if you haven't checked the rules lately about feedback scores and trying to increase your feedback or get someone to delete negative feedback and then on product reviews as well, to get more product reviews, they want to make sure that seller feedback and product feedback they're real. They're honest, they are from actual customers.
And so a lot of times people think, "Oh I am just going to have my friends purchase my inventory. I can give it to them and just not make any money off of it and they can come give me feedback. That will help my Amazon sales because I'll start getting some good feedback or maybe I've got a product. I got a lot in stock I am going to have five of my friends purchase this particular item so I can get some good feedback and so it will get the sales rank going." That is feedback manipulation and it is highly against Amazon policies and it could get your account suspended and so it is not anything that we recommend at all.
[0:11:19.5] REBECCA: Not just suspended, but terminated. That one will get you terminated very quickly to the point where you just don't have any hope of getting it reopen don't even bother trying.
[0:11:29.3] STEPHEN: Yeah and Amazon, they know everything. They know your IP address. They know the people that you interact with on a daily basis like on Facebook, they can look and see oh –
[0:11:39.1] REBECCA: Amazon Web Services is everywhere. I mean don't even think that you can hide anything from them.
[0:11:44.7] STEPHEN: Right, they are not going to know that my college friend from Michigan is purchasing an item. Now if it happens on accident and one of your friends does purchase an item and leave a review that is not a big deal but when you have like a –
[0:11:57.4] REBECCA: Like a pattern of this kind of thing going on.
[0:11:59.9] STEPHEN: Yes, something that is calculated, Amazon will pick up on that and you will hurt because of that so don't do that.
[0:12:06.2] REBECCA: All right. So our last strategy on our list here is using debt to buy inventory or to grow your business. Talk to us about that one.
[0:12:15.5] STEPHEN: If drop shipping is the number one thing that we get hate mail about, our teachings on debt and not using it is probably the second thing that we get the most hate mail in comments about.
[0:12:25.1] REBECCA: And I would say not even hate mail, we do get some hateful comments sometimes about people telling us you're just stupid. You are missing an opportunity or whatever. But also trying to just explain to us how we don't understand it. If we would just understand how to do this better, then obviously we would chose to do it and we would be making so much more money.
So that is frustrating. But talk to us about why we have very conscientiously with much thought made the decision to not use debt in our own business and to teach other people don't use debt to grow a business.
[0:12:58.7] STEPHEN: Yes, surprisingly we actually do know how debt works and –
[0:13:02.6] REBECCA: We are quite aware.
[0:13:03.9] STEPHEN: We just understand the big picture of things. While there is a small, tiny number of people who might be able to use debt as leverage to help build their business, there is a huge number of people where debt has crushed them and crumbled them and caused them to actually fail in their Amazon business and even worse in their personal finances.
And so, we just think that the risk is far too much like even when it comes to Amazon loans. Not using someone else's money to purchase inventory. For some situations that come where, "Oh no, there is all of this inventory in your account but Amazon has suspended your account." And so you are not able to sell them anymore but the debt collectors are still asking for their money. Or, "Oh my goodness, there is a pandemic going on," and you are not able to sell items as much as possible as before but the debt collectors are still coming to ask.
A lot of different possibilities and even guess what? There has been studies that have proven that if you use your own money, you make better decisions with it –
[0:14:04.6] REBECCA: Or at least make different decisions. I guess better is probably a little bit subjective. But you make different decisions when you are using somebody else's money versus your own money.
[0:14:16.2] STEPHEN: Right, if you get like a $10,000 loan or even a $1,000 loan how you treat that money is so different if it were your own. And you might be a little more reckless with it. You might take more risk or more chances with it. And that's going to, for the majority of people, turn around and bite them in the behind.
[0:14:34.3] REBECCA: And we know, we understand that there are plenty of people who leverage debt whether it is through credit cards or loans or whatnot that nothing bad ever happens to them. They are able to buy their inventory with debt, sell it, make a great profit, pay off their debt, roll over their profits, continue buying more inventory and they never run into any type of problem with not being able to pay back their debt.
But there are also plenty of people who do have problems. And to us the risk of the possibilities is just too great especially when there are plenty of ways to slowly and more conservatively build up a business over time without using debt and without taking on that extra stress and the anxiety of having to carry debt and figure out what am I going to do in an extenuating circumstance if I can't pay it back?
[0:15:24.7] STEPHEN: Yeah and if it is not even your anxiety, you might have a spouse who is very anxious about it. You might be, "Oh this is fine," but then you are causing anxiety in your spouse that is experiencing that and all of those negative connotations that go along with that that you don't want to even play around with.
[0:15:40.6] REBECCA: And again, please don't email us and tell us how we just don't understand, it all works out. It is not that big of deal. We have heard it all. We don't need another explanation. We just choose to say, "We're willing to wait a little bit longer, buy inventory in a slower manner and not take on the debt."
[0:15:56.9] STEPHEN: Yep and we feel like it helps us to develop a stronger Amazon business for it.
[0:16:02.4] REBECCA: All right, so that wraps up our six risky Amazon strategies and why we don't teach them. Again, if you are wanting to see the transcript to this how or any of the links that we've mentioned, I know we mentioned several that have to do with Amazon guidelines and the condition guidelines and whatnot, we'll have that on the show notes for this episode on our website. You can find that at fulltimefba.com/28. It will take you to that page with all the links, all of the information you need to know from this episode.
[END OF DISCUSSION]
[0:16:37.1] STEPHEN: All right next week on the Full-Time FBA Show, we are going to be talking about where you can find profitable wholesale accounts. This is something that people have been telling me to talk about. And so, we are going to have a full episode next week on where and how to find wholesale accounts that are actually profitable and some of them might be a little bit easier than you think. So we'll talk about that next week.
[0:16:57.8] REBECCA: Sounds good, we look forward to being back with you next week for that one.
[0:17:01.2] STEPHEN: Yes, so see you next time on the Full-Time FBA Show.
[OUTRO]
[0:17:05.3] ANNOUNCER: That is all for this episode of The Full-Time FBA Show. So head over to fulltimefba.com/podcast, where you will find the show notes and links from this episode. While you're there, subscribe to our newsletter where you'll get several free downloads of our popular and helpful Amazon FBA resources. Now, take action on what you have learned today so you can find success at turning part-time hours into a full-time income with Amazon FBA.
[END]