Q4 can easily be the most profitable 3 months of your Amazon selling year. In fact, some sellers say that their Q4 sales eclipse the sales from the first nine months combined. As Amazon sellers head into the final months of the year, we need to make sure we're fully prepared, because it is the run-up to the biggest holiday selling season when millions of people scramble to ensure they get gifts for their families and loved ones.
Today we'll be talking about how to prepare for the Q4 holiday selling season, in order to ensure maximum profits and sales on Amazon. From sourcing and sending in inventory, to competitive pricing, tweaking sourcing parameters, and keeping inventory going at the end of Q4, we cover it all in this episode, so make sure to tune in today.
Listen on the podcast player below.
Like what you hear? Tell a friend… and be sure to leave us a rating and a review. Here's how.
Key points from Episode 50: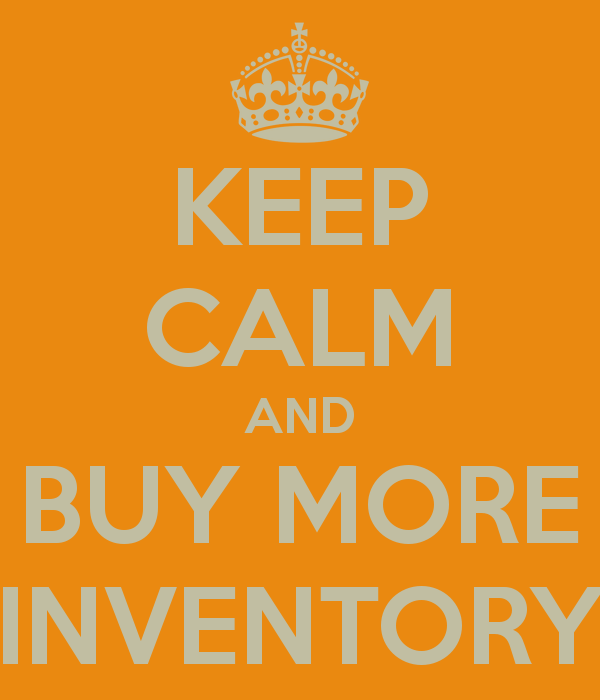 Exactly what Q4 is and why it's so important
The most important thing you need to focus on during Q4
The best time to send your inventory to Amazon for Q4
How to be sure your inventory is priced competitively
How often to check your prices during Q4
The right time to start expanding your sourcing parameters to sell more inventory
How the velocity of sales in Q4 should impact your sourcing and pricing decisions
The best strategy to end Q4 on a strong note and set yourself up for a great Q1 the following year.

And more!
Links and resources mentioned in this episode:
Right-click here and save as to download this episode to your computer.

More Episodes from the Full-Time FBA Show podcast:
Don't miss an upcoming episode! Subscribe, download episodes, and review the Full-Time FBA Show:

Q4 is just 1/4 of the year. One of the ways you can make selling on Amazon FBA easier is to know ahead of time exactly what to expect each and every month of the year. This guide will help you be prepared for all the profit opportunities for Q4 and beyond!
Imagine what it would feel like knowing you were not missing out on any of the opportunities that will come your way this year. Imagine working on your Amazon business knowing exactly what your priorities are, what you need to avoid, and what you need to accomplish during each month to make progress toward making this year your best sales year ever.
Now you can with the course The Reseller's Guide to a Year in FBA: A Month by Month Guide to a Profitable Amazon Business. The package includes a 240+ page ebook, live training videos throughout the year, a private Facebook group, and more!

Back to the main page for The Full-Time FBA Show

Episode 50 Transcript: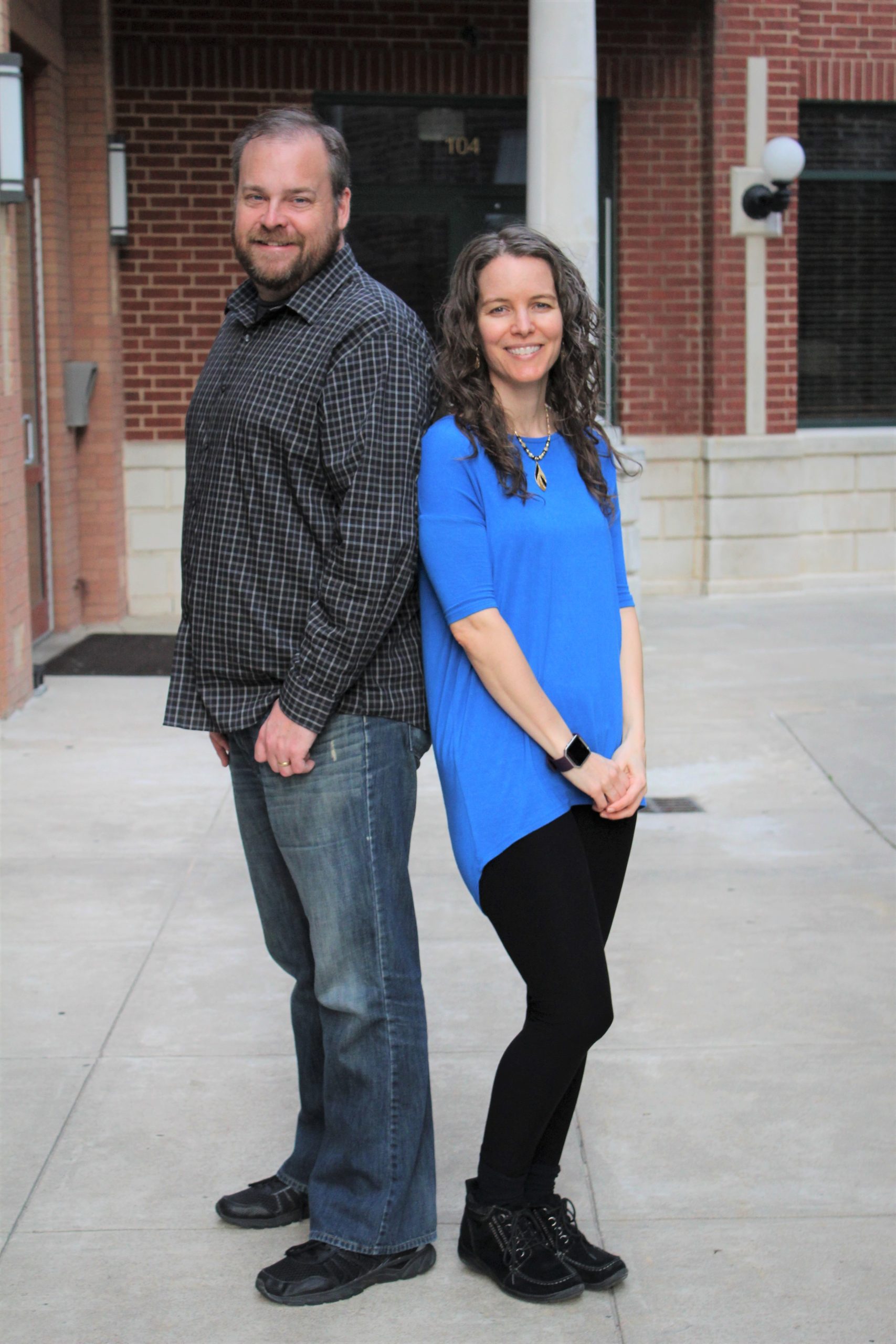 [INTRODUCTION]
[0:00:01.8] ANNOUNCER: Welcome to The Full-Time FBA Show. In each episode, it's our goal to help you turn part time hours into a full-time income, selling almost anything on Amazon. Now, your hosts of the show, Stephen and Rebecca Smotherman.
[OPENING CONVERSATION]
[0:00:21.2] STEPHEN: Welcome to episode number 50 of The Full-Time FBA Show. We are glad you are here, because we're going to be talking about how to prepare for the Q4 holiday selling season, for maximum profits and sales, and with me to talk about that is Rebecca, how are you doing Rebecca?
[0:00:38.4] REBECCA: I'm doing great, I am a little bit in disbelieve, they were already talking about preparing for Q4 though, it doesn't seem like it's time yet.
[0:00:45.7] STEPHEN: Yeah, for those of you who don't know what Q4 is, last three months of the year, quarter four of the fourth quarter, sales on Amazon began to rise. In October, they rise just a little bit, in November they start to rise a lot, especially the last couple of weeks and then the first couple of weeks of December, the sales are usually off the charts and we're going to talk about how you can maximize your profits with Q4 for the holiday selling season.
[MAIN CONTENT]
[0:01:13.0] REBECCA: All right, let's get into our topic for today, preparing for Q4. We're going to be talking about not just Q4 in general, those three months that Stephen was talking about, October, November, and December, but we're going to kind of break it down, and some of the things we're going to be talking about are really going to apply to before Q4, kind of that pre-Q4 period that were already in, really. And then, early Q4, mid-Q4 and then the end of Q4.
There might be things that you're going to need to focus on now that we'll cover and then some things you might not really need to be focusing on until later in December, but we want to go ahead and give you a heads up.
All right, on that note Stephen, talk to us about these tips that you have for preparing for Q4, the first one that we're going to cover is going to be about sourcing. What do you have to say about sourcing in preparation for Q4?
[0:02:06.2] STEPHEN: Yeah, right now, we're recording this and releasing it toward the end of September and Q4 is right around the corner. To make the most of your Q4 time and energy, focus on sourcing and then after that, focus on sourcing some more, and then focus on sourcing some more after that. Your main focus, your main thing that you should be doing, from now till the end of Q4, needs to be focused on sourcing.
That means you want to try to get as much inventory at Amazon as you possibly can. Obviously, quality inventory that's going to sell but now is not the time to decide to learn a new category or now is not the time to try something brand new in your Amazon business unless it's sourcing related and you're improving your sourcing skills.
But you just want to focus on sourcing as much as you can.
[0:02:58.4] REBECCA: This is really a tip that is geared more towards those who might not have experienced a Q4 yet. I'm sure you have heard how amazing these three months are for selling on Amazon, but the reason why you want to be focused on sourcing, sourcing, sourcing is, it's hard to describe it until you experience it, how fast your inventory is going to sell, and how – I don't know anybody, maybe there's somebody out there. But I don't know anybody who gets to the end of Q4 and is like, "You know what? I had way more inventory than I ever knew what to do with and I don't wish that I had spent more time sourcing."
Everybody is always like, "Man, if I'd had more of fill-in-the-blank item that was so popular," or, "I wish that I had focused more on this other category that surprised me with how well it's sold." Just understand that whatever you're experiencing now as an Amazon seller, amp that up about three times, four times –
[0:03:53.6] STEPHEN: 10 times.
[0:03:54.4] REBECCA: Yeah, that's what you're going to experience. Source, source, and then source some more. All right, and then, what do you have to say about sending in your inventory, how fast should you be sending in that inventory?
[0:04:07.5] STEPHEN: Yeah, this tip for preparing for Q4 is to send in your inventory as soon as possible. If you have inventory lying around your house, send it in if it's you know, under your bed, in the garage, don't forget about that stuff that you put aside to send it into Amazon later, it's time right now, send it in to Amazon as soon as possible. If you source inventory, if you can send it in to Amazon the same day, I know that's not possible all the time, but send it in as soon as possible and there's a few reasons why.
One of the main reasons is, especially in 2020, the time that it takes for Amazon to receive your inventory, check it in, and for it to go live, it's been a little bit longer than usual. When inventory starts flooding Amazon for Q4, it might take even longer to get checked in and so there's some warehouses that are out there that are checking the inventory in very quickly and it's going live quickly, but then there's also a few warehouses that are a little slower.
You know that it's going to be an even greater demand on these warehouses when Q4 gets really into the thick of things. Send in your inventory as soon as possible, the faster it shows up at Amazon, the faster it can go live and the faster it could sell, so that you can get that money back to reinvest into more inventory. Just send it in as soon as possible.
[0:05:21.0] REBECCA: That's right, inventory that is stuck in your closet with a post it note saying, "Send in Q4" is not going to make you money until you actually send it in.
[0:05:30.1] STEPHEN: Yeah, in fact, we've got some inventory stored that has little post it notes on it, she's not just making this up, we have stuff that I'll be getting in to send in as soon as possible.
[0:05:40.4] REBECCA: Yeah, in general, we don't hold on to inventory but there are times when it just kind of piles up around the office. That's the kind of stuff we're talking about, don't forget it.
[0:05:49.5] STEPHEN: Yes.
[0:05:49.7] REBECCA: All right, and then, talk to us a little bit about pricing during Q4?
[0:05:54.0] STEPHEN: Yeah, pricing can be tricky in Q4 because prices change so quickly. I mean, throughout the year, prices will change. Amazon is reported to change the prices of their inventory items over a million times a day and that's all of their items. They're changing their prices all the time. As items begin to sell out, especially during Q4, prices go up, and so you want to make sure that you are priced competitive.
You don't want it too high so that you miss out on the sales because the lower prices are selling, you don't want it too low so you miss out on the profits. You want to make sure that you're priced competitively. For people who have a lower amount of skews in their inventory, you know, you can manually reprice, I have a walkthrough video showing you how to manually reprice – fulltimefba.com/manualrepricing, and I show you how you can manually reprice.
Others, using an automatic repricer, we use BQool, you can find out more about that, fulltimefba.com/bqool. That is automatically, and my prices go up and down to match the competitions, and it's especially important during Q4 because those are the times when the prices go up. 8You send a shipment in, it takes a week or so to get there, maybe a few more days to go live. The price could be completely different by the time it goes live, you want to make sure you're priced competitively.
[0:07:14.5] REBECCA: Yeah, going back to the manual repricing. I will say that when we were in the early years of our business and I was kind of the one that was doing a lot of the repricing throughout the year and then also during that Q4 season. If I went in and checked our prices on our skews on a biweekly basis or monthly basis or even a weekly basis, throughout the rest of the year. I would ramp that up to checking my prices every day during Q4.
During that end of November, early December time period. That's what we mean when we say to check to make sure that you're priced competitively. Of course, you always want to do that but in Q4, things are selling so fast and changing so quickly that I mean, there were some skews that I can remember when we didn't have the automatic repricer, there were some skews that I would check on an hourly basis to make sure that we were still getting time in the buy box and that things hadn't changed enough to really affect our sales.
That's the difference there on pricing in Q4. Talk to us now, Stephen, about what is your best tip for kind of that mid-range time period of Q4? What would you say is the mid-range of Q4 first of all?
[0:08:28.0] STEPHEN: So I mean the technical middle of Q4 I guess would be November 15th and around then is the time when I would begin to tweak my sourcing parameters. So that is my tip for preparing for Q4 for maximum profits, that you need to start tweaking your sourcing parameters. What I mean by that is when you are looking at sales rank, there are certain sales ranks that you are comfortable sourcing most of the year.
You see an item in a certain category under certain sales rank, and you're thinking, "Okay that is probably going to be a good seller." Well, halfway through Q4 I began to tweak my sales rank parameters and they actually go up. I will go to higher sales rank numbers for what I am going to buy because a lot of times, the velocity of sales that come in for Q4 means that there are certain sales ranks that are higher than normal, than what I'm normally comfortable with, that start selling fast enough for me to make it worth buying to resell.
Like, say for instance, there might be a toy that most of the year if it is at 250,000 in the toys and games category, I might pass. It is not in my comfort zone. It is not where I want to focus buying my inventory, but when Q4 comes around, I might expand my sales rank parameters to 250,000 maybe 300,000. Obviously checking a Keepa graph to check out the pricing history, sales rank history that item to see if I can still expect that item to sell, but I'll raise my sourcing parameters when it comes to sales rank.
So I am raising that number but I am also lowering another number. I might lower my ROI parameters because I am out there sourcing and items during Q4 sell a lot faster and so I might lower my ROI. So if I am used to sourcing items at 50% ROI, I might lower that to 30% ROI during Q4 and know that the increased sales velocity that comes in because of all of those sales in Q4 that I might be able to make more money because those items are selling fast, and that ROI is still a return on my investment.
There is less wiggle room, of course, with ROI, but you want to take advantage of the velocity of sales that Q4 brings, and lowering your ROI might increase your profits.
[0:10:40.2] REBECCA: Okay, that is all very good information. So that's the tip for the middle of Q4. Now let's talk about the end of Q4 and we're talking now about that time towards the end of December, you are past the gift giving holidays, Hanukah this year is December 10th through 18th, Christmas is obviously December 25th every year.
So, all the gifts have been purchased and given out. You are at the end of December, what do you do? What is your tip for how to handle the end of Q4?
[0:11:11.5] STEPHEN: My main tip to make sure that you finish the year strong, and make sure the end of your Q4 sets you up for a really great Q1 for next year, is to continue sending inventory into Amazon. There is a lot of sellers who think, "Well, I can't send this inventory into Amazon. It is not going to make it for Christmas sales," well, guess what? Sales do not stop in the middle of December just because the holiday has past. Sales continue on after Christmas.
After Christmas, people see, "Okay, I didn't get what I wanted for Christmas. I am going to go buy what I wanted." Or people got Amazon gift cards for Christmas, so they are going to Amazon with a gift card burning a hole on their pocket. They want to spend some money or maybe there are some parents out there, their kid is like, "Mama, Billy got this really great toy and I didn't get it", and so you know there is some parents who will go out there and buy anything for their kids.
There's still ton of sales that can be expected, that people can purchase, and you want to make sure that you have your inventory there. So, don't stop sending inventory into Amazon at the end of the year. Continue to do it, because that will help set you up for a really great January.
[0:12:14.9] REBECCA: All right, well those are our five really great tips right there for Q4: Focus on sourcing, send in your inventory as soon as possible, keep your prices competitive, tweak your sourcing parameters in the middle of Q4, keep sending in inventory to Amazon at the end of Q4.
So Stephen, what would you have to say to somebody who is wanting more help during this Q4 and even beyond Q4, help for how to run their Amazon business in a way that they are going to maximize their sales and their profits?
[0:12:46.2] STEPHEN: Well yeah, these tips for Q4 are just a tip of the iceberg on the things that we can show you on how to maximize your sales and profit for Q4 and even beyond Q4. January through December, we can help you maximize your profits and we have a resource that can help you. We have a course called, The Resellers Guide to a Year in FBA. It is a month-by-month plan for you to be able to maximize your time and energy every month of the year.
The course is a PDF that has a chapter for every month of the year. It includes webinars throughout the year, breaking down exactly what you need to do, what you need to avoid, what you need to be ready for, things to take advantage of to be able to make a really good profit. You know sales that are going on. It is a really great resource to help you know exactly what to do because a lot of times people, they see these opportunities after they're over.
I want to make sure that you have everything you need to make sure that the end of this year, you finish strong and that next year is set out for your best year ever. You can find out more information about this course at fulltimefba.com/yearinfba and it's a course, again, that breaks down exactly what you need to do every month of the year so that you don't wonder. It includes a Facebook group where everyone likes to share their tips and strategies and sales that they found.
And coupon codes and things like that as well as some other bonuses. So again, check it out at fulltimefba.com/yearinfba.
[CLOSING CONVERSATION]
[0:14:15.9] REBECCA: All right, well that is all we have for you today. We are so glad that you are here with us always. We would like to remind you that if you heard any links in this show or any other resources that were mentioned, you can find that information on our website at fulltimefba.com/50, the number 50 because this is episode 50 at The Full-time FBA Show.
[0:14:38.7] STEPHEN: Episode 50, yes and not only is this episode number 50 but, thanks to you, we just recently passed 100,000 unique downloads of The Full-time FBA Show. It just blows my mind that this podcast has been downloaded over 100,000 times and we're barely a year old and we're looking forward to the future of The Full-time FBA Show and continuing to bring you really great content that will help you with your Amazon FBA business.
[0:15:06.1] REBECCA: And we just really appreciate all of our listeners. We thank you, we are so encouraged when we hear feedback from you about how you are benefiting from the episodes.
We just want to express our appreciation for all of you for tuning in every week and for being there for us as we just try to help other people learn how to make a full-time income with part-time hours on Amazon FBA.
[0:15:28.5] STEPHEN: Next week on the show, we are going to be talking about selling oversized items for super-sized profits on Amazon. So if you are curious about, "Are these big items even profitable, is it worth my time?" We are going to break it down for you and help you with that on the next –
[0:15:44.3] REBECCA: Spoiler, don't be afraid of the fees.
[0:15:47.3] STEPHEN: That's right. So we'll talk about that next time on The Full-time FBA Show. Have a great day everybody.
[OUTRO]
[0:15:54.8] ANNOUNCER: That is all for this episode of The Full-Time FBA Show. So head over to fulltimefba.com/podcast, where you will find the show notes and links from this episode. While you're there, subscribe to our newsletter where you'll get several free downloads of our popular and helpful Amazon FBA resources. Now, take action on what you have learned today so you can find success at turning part-time hours into a full-time income with Amazon FBA.
[END]