Are we heading for an economic downturn? Well, whether or not we are, it's important to be prepared! Today on the podcast we talk about successfully selling on Amazon even during an economic downturn. Although the topic of today's show doesn't necessarily seem very positive, we believe it's one that we should discuss so that you are equipped to handle your Amazon FBA business confidently, even amid the ups and downs of economic changes. Don't miss out on this episode and make sure you check out our brand-new free workshop. Listen today to hear more.
Listen on the podcast player below.

Like what you hear? Tell a friend… and be sure to leave us a rating and a review. Here's how.
Key points from Episode 185:
The first thing we need to discuss today: are we or aren't we in an economic downturn?
How the economy affects us as Amazon sellers.
Four things we can do as Amazon sellers to prepare for a [potential] downturn.
The bottom line of living in a world where there will always be instability.
One of the best ways to bring stability to your Amazon business: lean in and level up.
More details about our upcoming free workshop: Amazon Income Accelerator Workshop.
Links and resources mentioned in this episode:
Right-click here and save as to download this episode to your computer. 

The Amazon Income Accelerator Workshop
Free 5-day online workshop focused on how to realistically make a full-time income selling on Amazon in 2023
Starting Monday, July 17 at 8:00pm (Eastern) / 7:00pm (Central)
We're going to show you…
Why Amazon is the best place to focus your time and energy to grow a reselling business that brings in a full-time income.
How to find unlimited inventory to sell on Amazon for consistent profits.
How to make the best inventory sourcing decisions (what to resell, what to pass on, how deep to go on a buy, how to replenish your inventory, etc.).
The full-time income success path and how you can snowball your Amazon profits.
How to turn impossible roadblocks into meaningless speed bumps.
And so much more!

Back to the main page for The Full-Time FBA Show


More Episodes from the Full-Time FBA Show podcast:
Don't miss an upcoming episode! Subscribe, download episodes, and review the Full-Time FBA Show:

Episode 185 Transcript: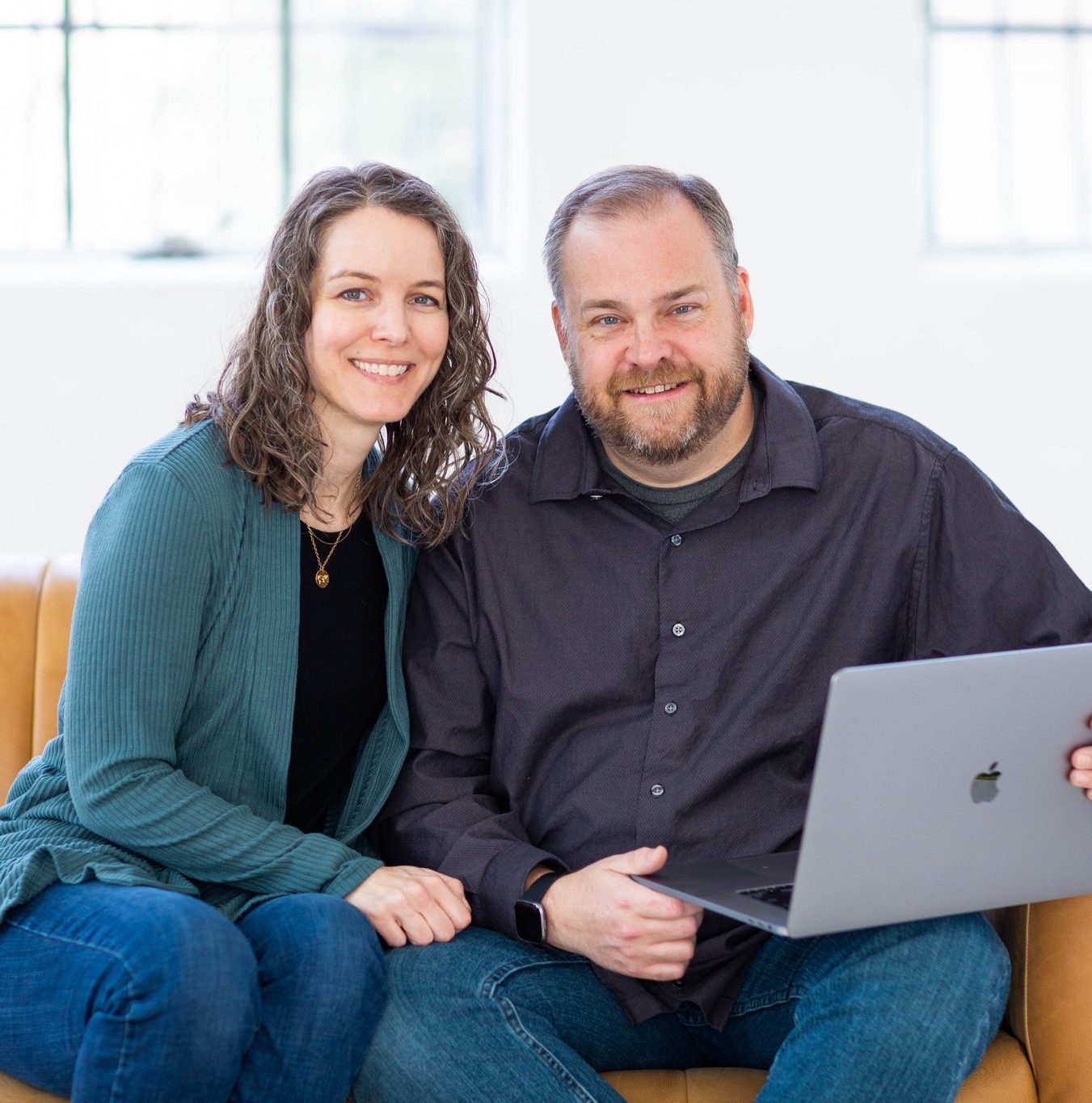 [INTRODUCTION]
[0:00:01.8] ANNOUNCER: Welcome to The Full-Time FBA Show. In each episode, it's our goal to help you turn part-time hours into a full-time income, selling almost anything on Amazon. Now, your hosts of the show, Stephen and Rebecca Smotherman.
[WELCOME]
[0:00:21.6] STEPHEN: Welcome to episode number 185 of The Full-Time FBA Show. Today, we're going to talk about successfully selling on Amazon during an economic downturn. Is it economic or economic? I'm going to ask my smart wife and my cohost, which one is it?
[0:00:35.1] REBECCA: I mean, I say economic but I don't know that one is more correct than the other.
[0:00:41.3] STEPHEN: I took an eco-class in high school so I don't know. Anyway, we're going to talk about economic things and how things are going on in the world today and how it impacts your Amazon business, and how you can overcome it, today on The Full-Time FBA Show.
[DISCUSSION]
[0:00:58.5] REBECCA: Today's topic might not seem super positive but we believe it's one that we need to discuss in order to make sure we're all equipped to handle our FBA business during the ups and downs of economic changes that we are in the middle of. The first thing we should discuss is, are we in an economic downturn or are we headed for one?
That we need to establish before we even get into how to handle it and I'm not an economic expert but I try to read or listen to the news regularly and there are things that had been going on over the past few months that caused people to worry that we have the potential for a downturn or a recession or a something. I don't even know what you would call it, different people call it different things.
So we've seen that inflation has gotten a little bit better than it was for a while there but it's still pretty bad, especially in some parts of the market. There are changing interest rates that are a concern for the market as well. There have been layoffs, tons of layoffs in the tech sector and there are bank closures recently that have scared some folks and caused flashbacks to the late 20 odds.
[0:01:58.7] STEPHEN: So like what is this all mean? I mean, what is going on in the economy and how does it affect us as Amazon FBA sellers? Well, as for what's going on, I mean, it's hard to know the future of the economy. You know, all we can do is read the signs as best we can. You know, we are coming out of a global pandemic that wreaked havoc on supply chains and labor resources.
So that has to be taken into consideration too as a factor that we don't just know exactly what to expect over the upcoming months but what we do know is that we can be prepared as best as possible and we can educate ourselves on how to handle a potential downturn. So for the rest of the episode, we're going to dive into some things that we can be doing as Amazon sellers to prepare for any potential negativity in the economy.
So the first thing we want to jump into is; don't freak out. You know, the sky is not falling, you know, changes are coming and so we understand that but it's not freak-out worthy. I mean, if you know us at all, you know that we are kind of known as being the reasonable voice. If Amazon changes things or if things change in the world that impacts Amazon sellers, we kind of help set people straight.
We kind of make sure that people don't freak out and that they calm down, that they can even see the plus side of all these things that are going on. So just don't forget to take some deep breaths. If you need to do it right now with me, breathe in, and out, you know? It's okay, it's going to be okay. Remember the basics, the basics of selling on Amazon, and reselling, they are all still the same.
You can still find inventory items at a lower price that you can sell on Amazon for a higher price, for a nice profit and so changes will be coming, so it's okay to be flexible. It's okay to pivot if you need to. I hear Ross Giller again yelling pivot, and so just as always, don't put all your eggs in one basket. You know you need to diversify. We hear about that when it comes to investing, it's the same thing with Amazon.
Diversify with your sourcing, retail arbitrage, online arbitrage, and wholesale sourcing, it's a good idea to diversify but don't freak out. Freaking out is not profitable at all.
[0:04:07.7] REBECCA: Never. It's the opposite of profitable. Freaking out can cost you money.
[0:04:11.4] STEPHEN: Yes, it can cost you to make really bad decisions based off of emotions instead of based off of fact and we want to make sure that our Amazon businesses are run on fact and data, not just emotion and following the crowd, what everyone else is doing. So don't freak out, okay? That's point number one.
[0:04:30.1] REBECCA: Yeah, a side point there is the data or data. Economy or economics or economics.
[0:04:36.0] STEPHEN: Right, yes, very good. Good point, we're going to pronounce it all today.
[0:04:39.6] REBECCA: Yeah, just be prepared, we're going to go, you know, both directions on whether those are short vowels or long vowels.
[0:04:45.0] STEPHEN: Yes, we'll get into pecan and pecans later but.
[0:04:47.1] REBECCA: No, it's pecan.
[0:04:47.9] STEPHEN: Okay. All right, let's move on.
[0:04:49.8] REBECCA: Okay. So this second thing that we want to make sure that you are focusing on as we're heading into or already in, I don't know, this economic turmoil that you know might be going on, is that we want to make sure that you are not relying on debt in your business. This is one that we have brought up in the past, unrelated to the economy but it's one that we sometimes get some pushback from certain people and you know, you're entitled to your opinion on whether or not you should "leverage debt."
I don't know how you can leverage something that's not an asset but whatever. We personally do not rely on debt in our business because it has just proven time and time again to be very risky. I mean, that's kind of all, you know, bundled into the concept of taking on debt and it works for some people, and for other people, you know, it's not as great. Some people swear by it because they've done really well with it.
But it can be really risky, especially if you are new to a business. Taking on a lot of debt when you're new in a business is not a good idea because you are trying to leverage something that you don't even know how to do yet. If you are new to an Amazon business, you need to work out how to do that business without taking on something that could end up costing you more than just your business.
But also your own, personal income or finances and your own personal credit rating and also going into a situation like this, that is when debt is extra scary because if you aren't sure what's going to happen with your FBA sales going forward if you have inventory that you're not sure what to do with — if for some reason you're not able to sell on Amazon moving into the future but you've used debt to buy inventory, you are putting yourself in a position when there's an economic change to not be able to pay off that debt in a timely manner.
And that is where you run into a lot of trouble and you end up getting caught upside down and so we just highly, highly recommend, do not use debt in your business at any point but especially, during risky times like this. I mean, one thing is that with interest rates it's harder to even take on that debt right now but don't give into that temptation. As much as possible, use cash and grow your profits using the snowball effect and reinvest that cash rather than taking on any type of debt to get that cash quicker.
[0:07:23.9] STEPHEN: Yeah, we have a whole episode on the topic of debt. If you are curious, you could go to fulltimefba.com/113 for episode 113 of the show or just find it on your favorite podcast player, episode 113. We talk about borrowing money for inventory and why we think it's not the greatest idea. So that's point number two.
Point number three to make sure that you're ready for what may or may already be here is the perspective of making sure that you are playing the long game. This is kind of a marathon mindset that is very important for your long-term success as an Amazon seller. You know, ups and downs are to be expected.
We love the ups, and we hate the downs but guess what? If you are picking the right business model and we believe that reselling on Amazon with the way that we teach and coach is the right business model for the right people, then you're going to have more ups and you're going to have downs and they're going to average out and they're going to be averaged out to be a lot better in the long run.
If you stick with the long run, you learn our system and have contingencies in place. We like to teach, for people to have the type of emergency fund as a backup, not an emergency fund that you dip out of to buy inventory but a real emergency fund in a bank somewhere that is there for you if something goes wrong. You know, emergencies.
[0:08:45.5] REBECCA: Like to pay bills.
[0:08:46.5] STEPHEN: Exactly, yes.
[0:08:47.2] REBECCA: Not to buy inventory.
[0:08:48.1] STEPHEN: Right, not emergencies like, "Oh, this store is going out of business. I need the emergency fund money." No, an emergency is the dryer broke or you have the bills to pay.
[0:08:57.0] REBECCA: Or Amazon suspended me and I need money to pay the bills.
[0:09:00.2] STEPHEN: Yes, all that stuff. You want to make sure you have contingencies and backups in place and to play the long game. Knowing that it is a marathon mindset. This is not a sprint, we're not doing a sprint here and a little sprint there, you don't get very far that way. A Marathon mindset is you're in it for the long haul, you're training, you are committed and you are there until the end. So play the long game and it will help you out in the long run.
[0:09:23.3] REBECCA: Yeah, we're all about having consistent income on a month-to-month basis and not having those little – when you say, "We're not doing sprints, we're doing a marathon" we want to have a marathon business where we are consistently, month after month, having sustained income and that can only be achieved by playing the long game and not having these bursts of high income and then no income or low income.
Then point number four is that we want to make sure during this economic time that you are ready to look for opportunities that might be created by other people leaving their businesses. They might be liquidating their inventory for whatever reason, either because of the economy or for any other reason. There are going to be opportunities that come up for the people who are looking for them during economic change.
So if you're looking for these opportunities to source inventory that might be at a lower price than normal because of things that are going on, whether this is through retail arbitrage, clearancing type occasions, or through some other liquidation type situation, you could come out on top through this whole change in the economy. We also want to make sure that you are looking for replens.
I think that that is the most sustainable way to run an FBA reselling business is to look for replens that you can sell and then restock and then sell and then restock and then sell and restock. You are looking for items that you buy over and over again, whether they're consumable items or something else that people are going to be continually coming to your store or to Amazon to buy. People will always need to buy consumable items.
I mean, whether there's an economic downturn or not, there are certain things that people just have to buy on a regular basis and those are the type of items that you can be sourcing and selling for your Amazon business. The bottom line is that in the economy that we live in, there are always going to be times where there's un-stability, instability but you as an Amazon seller have created your own business.
You are not dependent on somebody else for your job at Amazon, you are the one who created that job. You are the one who created that business and so you can create your own economy and you create a measure of your own stability in an unstable situation when it comes to selling on Amazon and having your own business.
[0:11:46.6] STEPHEN: One of the best ways to bring some stability to your Amazon business into this business model is for you to really lean in and level up. It's for you to get better, for you to learn more so you can earn more, and up your mental game and your strategy game for you to be able to take your Amazon business and really find some consistent replens to find some consistent profits.
Today, we actually just started a brand new workshop. It's called the Amazon Income Accelerator Workshop. It is a free workshop, it's not too late to join. You might have missed today's lesson but guess what? There are replays, so you go to fulltimefba.com/workshop and you can watch today's replay, and catch all the replays for this week — and it could be a way that you can really get some strength to your Amazon business.
You know, we talked about replens in this podcast, and we'll talk about replens in the workshop as well. So be sure you join the workshop and if you're listening to this in the future after we've recorded this, way into the future, guess what? We might have a workshop coming up soon. So just go to fulltimefba.com/workshop and you'll either find a link for the replays to watch them, the link to sign up for the workshop, or a link to sign up to be notified when the next workshop is open.
So there is always going to be an opportunity for you to learn it but the best way is to join today, watch the lessons and start to impact your Amazon business in an amazing way. Again, the link fulltimefba.com/workshop.
[CLOSING CONVERSATION]
[0:13:15.3] REBECCA: Thank you as always for joining us for this episode of The Full-Time FBA Show. We have the show notes and the transcript of this episode available for you, as well as any links that were mentioned at fulltimefba.com/185 because this is episode number 185.
[0:13:31.4] STEPHEN: Next week on the show, we're going to be talking about some big Amazon updates you need to know today. So we'll talk about that next week on The Full-Time FBA Show. We'll see you there.
[OUTRO]
[0:13:43.6] ANNOUNCER: That is all for this episode of The Full-Time FBA Show. So head over to fulltimefba.com/podcast, where you will find the show notes and links from this episode. While you're there, subscribe to our newsletter where you'll get several free downloads of our popular and helpful Amazon FBA resources. Now, take action on what you have learned today, so you can find success at turning part-time hours into a full-time income with Amazon FBA.
[END]