Is Amazon's excess inventory algorithm getting you and your FBA business down? We've got you covered on today's episode of The Full-Time FBA Show, where we look at the best ways to handle excess inventory at the FBA warehouses.
You'll hear all about how to find out if Amazon has deemed your inventory excess, five ways to handle your excess inventory, and the importance of learning how to reduce your excess inventory for the future. Lastly, we talk about how it affects your IPI and tell you how you can fix that. To hear all this and more, listen today!
Listen on the podcast player below.
Like what you hear? Tell a friend… and be sure to leave us a rating and a review. Here's how.
Key points from Episode 146:
What excess inventory is and how Amazon decides it is in excess.
How to find out what items you have that Amazon has deemed excess.
One: reprice older inventory to be more competitively priced.
Two: use advertising to move excess inventory.
Three: consider multi-channel fulfillment.
Four: reprice again (yes, again).
Five: create a removal order.
The importance of learning from excess inventory to reduce it in future.
Why your excess inventory affects your IPI and how to fix that.
Links and resources mentioned in this episode:
Right-click here and save as to download this episode to your computer.

The Reseller's Guide to Keepa
Have you heard about Keepa? It's a tool (with both a free and a paid plan) that can dramatically lower the risk of sourcing inventory items that end up tanking in price. I'm sure you know how it feels to buy an item expecting it to sell for a high price only to see the price tank soon after you send it to Amazon. With using Keepa the right way, you can protect yourself from that happening!
Basically, Keepa tracks the vital data on almost every item on Amazon. It can quickly show me the sales rank history, pricing history, buy box price history, used item history, Amazon in stock history, competitors' stock levels, and so much more. With Keepa, I can easily look at the data from the past and better know what to expect in the future when it comes to price and sales velocity.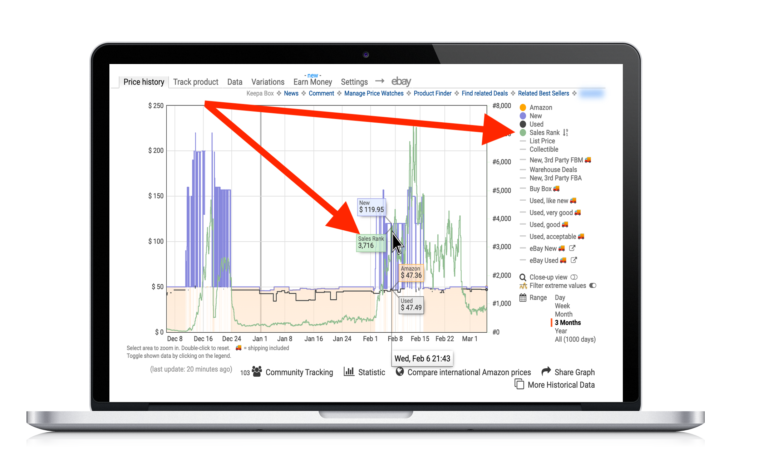 To find out everything there is to know about using Keepa to make smart sourcing decisions, be sure to check out our course, The Reseller's Guide to Keepa: Using Amazon Sales History to Make Smart Sourcing Decisions.
With this course, you'll make more confident sourcing decisions, better pricing decisions, and you'll grow your Amazon business to the next level by selling your inventory faster and at higher prices!

Back to the main page for The Full-Time FBA Show


More Episodes from the Full-Time FBA Show podcast:
Don't miss an upcoming episode! Subscribe, download episodes, and review the Full-Time FBA Show:

Episode 146 Transcript: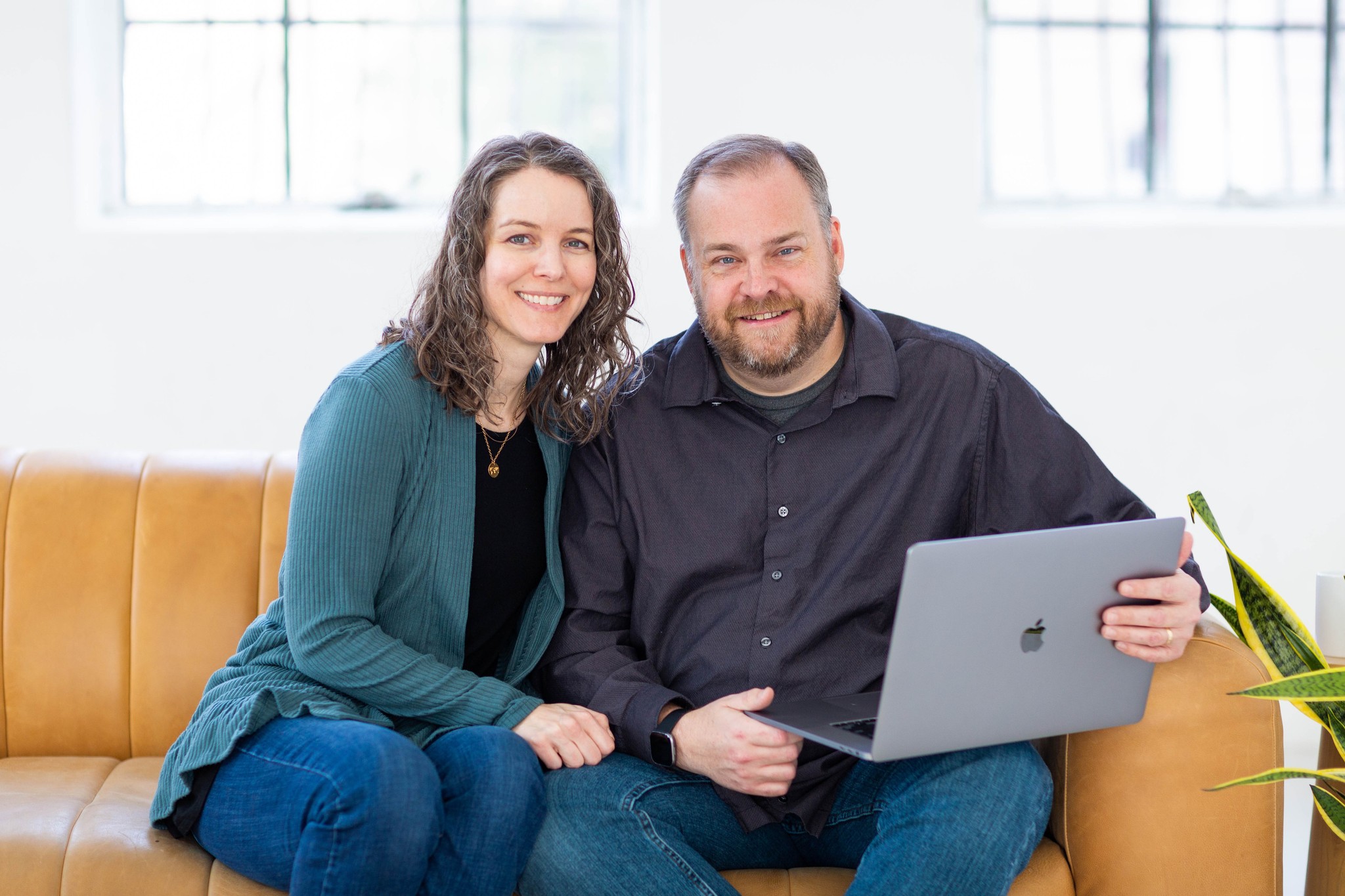 [INTRODUCTION]
[0:00:01.8] ANNOUNCER: Welcome to The Full-Time FBA Show. In each episode, it's our goal to help you turn part-time hours into a full-time income, selling almost anything on Amazon. Now, your hosts of the show, Stephen and Rebecca Smotherman.
[WELCOME]
[00:00:23] STEPHEN: Welcome to episode number 146 of The Full-Time FBA Show. Today, we're going to be talking about the best strategies to handle excess inventory at Amazon warehouses. Excess inventory is inventory that Amazon thinks has been there too long and they call it excess, and that's not good to have excess inventory. To talk about this excess inventory situation, with me today is Rebecca. How's it going, Rebecca?
[00:00:45] REBECCA: It's going great. This is not my favorite topic. But it's an important one that I'm glad we're discussing and hopefully we can come to some solutions here and help some people out.
[00:00:56] STEPHEN: Yep, that's the goal for us today to help you out, to get rid of your excess inventory. So, we'll talk about that today on The Full-Time FBA Show.
[DISCUSSION]
[00:01:05] REBECCA: So, as Stephen said, we're going to be talking about excess inventory, and you pointed out, Stephen, that this is inventory that Amazon's algorithm has decided, has been at the warehouse too long. And it's not just that it's been there too long. It's that Amazon's algorithm thinks that this excess inventory, you have too many units of it in stock that are not selling fast enough. So, it could be that you have 20 units of an item all sent in at the same time, and 10 of them are deemed excess, but 10 of them are not. This has happened to us where Amazon just thinks you have too many of an item in stock for what the current demand is.
So, the algorithm is a mystery. We don't know exactly how they come up with this decision, that inventory is excess. But somehow Amazon is deciding with this algorithm that you have too many units in stock that are unlikely to sell with the current demand, that current sales rank, at the current price. None of this is like scientifically determined by us. But it kind of seems like the timeframe might be within six months, sometimes it's closer to three months, and there's no way really to know how many units. I mean, real honestly, there have been times when Amazon tells us on one tab of inventory planning that we have excess units, and then on another tab, they're telling us you need to restock this. So, it's hard to know.
[00:02:31] STEPHEN: Yeah, it's a messed-up algorithm. But it's what we have to deal with. It's their algorithm. And yeah, we just have to make the best decisions based on what we know with our own business models.
[00:02:39] REBECCA: Yeah. And so, if you're wanting to find out which items Amazon might deem as excess within your inventory, and hopefully you don't have any, you would log into Seller Central and then go to the inventory tab, go to Manage Inventory, and then you're going to look at your inventory dashboard where it says reduce excess inventory.
Now, depending on which version of Seller Central you've got going and oddly enough, Stephen and I even though we sell on the same account have two different versions of Seller Central. His version is an older one mine has been updated somehow, and I have a newer interface. And so, for me, I go in Seller Central under Inventory, it's a sidebar, not a tab at the top, but I have a bar on the side where I go to Inventory Planning and Manage Inventory Health. And under Inventory Health, it shows me both excess inventory and aged inventory or inventory that's been there too long. So, that's how you can go and look and see which units, if any, Amazon is saying you have that are excess.
[00:03:42] STEPHEN: So, let's break down some ideas on how to handle your excess inventory. Obviously, one of the best ways to handle your excess inventory is to try to sell it. Try to have it be sold quickly so that it's no longer excess, because it's not there anymore because the customer has purchased it and they're happy with their item and you're happy to because you got a sale.
So, the first way that we're going to talk about handling your excess inventory is to reprice your older inventory to be competitive. A lot of times when we come and sell an item on Amazon, we pick the price, when we send it to Amazon, and we sometimes forget about making sure that price is competitive. So, you can go into your Seller Central account and find the item that Amazon deems as excess and make sure it's priced competitively. So, if you are using automatic Repricer, then most likely you're not experiencing this because an auto Repricer can help you avoid this situation to make sure that your items are always priced competitively. We like to use BQool, that's B-Q-O-O-L. You can find more about it, fulltimefba.com/bqool. Or you can check out our review, fulltimefba.com/bqoolreview. Again, that's B-Q-O-O-L and that can help you avoid this situation by making sure your items are always priced competitively. But even if you're using an automatic Repricer or not, you might find that your inventory is mean deemed as excess. So, just making sure your prices are good and competitive might help you get it to sell faster.
[00:05:06] REBECCA: Another way that you can deal with your excess inventory is to use advertising. There are Pay Per Click, PPC advertising. There is Pay Per Click advertising that you can do, where you can spend just a little bit of money to make a lot more in sales and to move your inventory faster. We've talked about this in past podcast episodes, in particular, Joanne Zimmerman had a podcast with us in episode number 119. So, you can go to fulltimefba.com/119 to look for that podcast where she shares about advertising on Amazon and how she does it. And then, we also have some blog posts that we'll link to in the show notes for this episode. So, be sure and check that out if you're interested in learning more about advertising, because it really can be a way.
We have used these multiple times, when we have found that an item is selling, the sales rank is good, but we're just not getting those sales. Somebody else is getting the sales, well, we need to advertise so that we get those sales, and then we're able to move inventory faster and get that moved out of our excess inventory and back into the regular column in our inventory. That's something I wanted to bring up too, that Amazon will tell you there within Seller Central, some of these things that we're talking to you about, sometimes in the inventory planning page for excess inventory. If you will look on the right, Amazon will make suggestions to you for what to do. So, sometimes they will say change your price, and sometimes they will say, advertise. So, be sure to look at that when you're checking out your excess inventory to see if Amazon has a suggestion. Now, I'm not saying do what Amazon says every single time. But sometimes it's helpful to see what does Amazon think you need to do? What is the algorithm saying would help in this situation?
[00:06:55] STEPHEN: So, repricing your inventory helps, advertising helps. Another option is to consider multi-channel fulfillment. Because if you are selling your items on Amazon, you have a certain number of eyes seeing your inventory. But if you're also able to sell the same inventory, say on eBay, or I almost said Spotify –
[00:07:14] REBECCA: That's because we're just talking about with the kids.
[00:07:17] STEPHEN: What's it called?
[00:07:18] REBECCA: Shopify?
[00:07:18] STEPHEN: Shopify. Yes, yes. So, don't sell it on Spotify, sell it on eBay or Shopify, and there's a way that you can do that automatically with multi-channel fulfillment and we use a tool called JoeLister. And the cool thing about JoeLister is that it syncs up your Amazon account with eBay and with Shopify, so that if you have an item that is being sold on Amazon, a customer can purchase it on eBay, or Shopify, and Amazon will deliver it to that customer via that platform. So, it's really great because your inventory is synced up. If you make a sale on Amazon, it decreases the quantity on eBay or Shopify. And if you make a sale on Shopify or eBay, it will decrease your inventory levels on Amazon. So, you never accidentally have a double sale. The inventory is able to be sold and Amazon fulfills it, but it's just being fulfilled through another platform. So, you get more eyeballs, more people seeing your inventory, and that could help increase your sales to help decrease that excess inventory.
[00:08:19] REBECCA: The fourth suggestion we have for you is reprice again. So, if you're manually repricing your excess inventory, this is really something you're going to need to stay on top of. You can't just reprice it once and then move on and think that's going to solve your problem. It might, but it might not. And so, if you are just getting started, and that's why you're not using a Repricer or if you have a low number of skews, and so that's why you're not using an automatic Repricer, you really do need to stay on top of that and check in every day or multiple times a day even, to make sure that your prices are staying competitive.
Again, that problem could be avoided if you use a Repricer like BQool. This is very helpful if you have a high number of skews or if you're selling ASINs that have a larger number of competitive sellers on it because that's something that can really become a time suck over time or very quickly if you're having to check on that throughout the day. So, even though he said that is our number one tip, we're putting it in here again reprice again if you are not moving your inventory fast enough.
[00:09:21] STEPHEN: And the last suggestion to best handle your excess inventory is to create a removal order, whether you are removing it and sending it back to yourself, whether you're doing a removal order with making a liquidation, ask for Amazon, or if you're disposing it altogether, just finally letting go and sending that inventory back to you or getting rid of it altogether. That is the next step to do because inventory is excess, you're not going to sell it all these other options haven't helped yet.
Finally, just letting go to removing the inventory item is a good option. Maybe the item will sell better in a more high demand season. Maybe it's a certain toy that you know will sell during q4 A lot better than now. Or maybe you It's a seasonal item, maybe some sandals that are going to sell well during the summer and it's not summer now. So, just think about a way to remove it and maybe store it somewhere locally, and then send it back in when the season is better, or find another platform to sell it on like eBay or Facebook marketplace, maybe liquidate it at a garage sale, donate it to a thrift shop. The opportunities are endless on how you can finally get rid of that inventory.
You do what you can to squeeze out as much capital of that as possible. But sometimes it's just best to let go and not have to worry about that emotional weight of this inventory that's just kind of hovering on you. It can be very freeing to just let go even if you don't get anything in return for it.
So, all these situations of handling excess inventory, obviously, at some point, something went wrong. The item didn't sell as fast as you thought it was going to. Maybe the prices tanked. There are a lot of different opportunities for learning in this type of situation so that you can be sure to not experience it again. Or let's be honest, you're going to experience it again. But maybe you can decrease the opportunities. Maybe you can reduce how often excess inventory ends up in your inventory in Seller Central. So, find out what happened what went wrong. Are there things that you could have done differently to avoid this situation like setting up a Repricer? How is this going to impact your future sourcing decisions? Maybe you're not going to go as deep on a purchase next time without better information. We've got a course, the Keepa course, fulltimefba.com/keepacourse. When you learn how to understand Keepa, you can really avoid a lot of these situations, because you can know how deep to go on a purchase, and that's just a resource for you to help you make better sourcing decisions, fulltimefba.com/keepacourse.
[00:11:38] REBECCA: One last thing I wanted to point out is that sometimes what you need to do is not sell out of a particular ASIN, when you're dealing with your excess inventory. You really just need to sell enough units to move that ASIN from the excess inventory column back into just regular inventory. So, excess inventory is affecting your IPI, and it could potentially affect your long-term storage fees. If you're having problems with your IPI, sometimes what you need to do is reduce that excess inventory to the point not where you're just getting rid of inventory, like liquidating it completely, but where you're able to work within that algorithm to get that excess inventory no longer affecting your IPI.
So, sometimes, let's say you have 20 units of an ASIN in stock that are marked as excess. Well, in order to get those 20 units out of excess inventory, you don't necessarily need to sell all 20 units. You just need to sell enough of those units fast enough for Amazon's algorithm to think, "Oh, those aren't excess anymore. We need those in stock so that customers can have them." So, you may only need to sell five of them within a one to two-day period, for it to move out of excess inventory. And then whatever you did to get those sales, you can either continue with that, or tweak it back another way. We've done this with pricing in particular. I've lowered the price on an item to get rid of five or six of an item really quickly so that the algorithm thinks, "Oh, that's actually going to sell faster now. Let's move it out of excess." But then I moved the price back to where I want it originally, and it stays out of excess. So, that's one more thing to just keep in mind. You're not trying to sell out of items, you're trying to sell enough to get them out of excess inventory, to help your IPI, your inventory performance index.
[00:13:35] STEPHEN: And I think that's a brilliant strategy and it's worked for us many times, and it can work for you too.
[00:13:43] REBECCA: Well, thank you so much for joining us for this episode of The Full-Time FBA Show. Are you a subscriber to our newsletter? If you're not, what are you waiting for? Please join us on the newsletter, fulltimefba.com is where you can sign up. We send out an email once a week with video links, blog posts links, other articles that you might find helpful with information about how to run your FBA business in a more successful for the long-term type way.
If you are interested in seeing the show notes for this episode, as always, you can find it at fulltimefba.com/146. That's episode number 146. There, you will find any of the links that we mentioned, including the blog posts that were mentioned about pay-per-click advertising and other podcast episodes that we alluded to you. You can find the transcript for this episode as well if you want to look back over that. Fulltimefba.com/146.
[00:14:38] STEPHEN: And I'm really looking forward to next week's show because we are going to talk about creative places to find profitable inventory to sell on Amazon. Everyone has your normal boring places that you find inventory. These are some places that are a little unusual that we found inventory that it has been profitable for us to sell on Amazon, and we'll share those places next week on the show.
[OUTRO]
[00:14:57] ANNOUNCER: That is all for this episode of The Full-Time FBA Show. So, head over to fulltimefba.com/podcast, where you will find the show notes and links from this episode. While you're there, subscribe to our newsletter where you'll get several free downloads of our popular and helpful Amazon FBA resources including a free eBook. Now, take action on what you have learned today so you can find success at turning part-time hours into a full-time income with Amazon FBA.
[END]