We're all looking to increase the amount of customers looking at our Amazon inventory and boost our e-commerce sales, right? This is especially true during Q4! The more people who see your inventory, the more people will buy it!
One way to get more customers buying your Amazon inventory is to list that inventory on multiple sales channels. You can also use multi-channel fulfillment, where your inventory is listed on multiple channels but fulfilled from one channel. For example, you can list your inventory on Amazon, Shopify, and eBay, but have the Amazon FBA warehouse fulfill your orders, regardless of whether the sale comes from Amazon's website or another site.

Setting up multiple listings on multiple sales channels can be super complicated and time consuming… but it doesn't have to be that way at all. Enter JoeLister.
JoeLister is a third-party program that allows you to list your Amazon FBA inventory on eBay AND Shopify in just a few clicks per item. I've been using JoeLister for 0ver 4 years now, and I've enjoyed the boost in sales I've received from having extra eyes viewing my inventory.
Since I've had a while now to get some experience with JoeLister, I want to share with you the reasons I like the program and a couple of my frustrations as well.
Let's start off with the positives:
1. Automated listing on eBay or Shopify
Who doesn't love automating your online business?! I love that with just a few clicks per item, I can create listings on eBay from my Amazon FBA inventory. Part of the reason I hadn't tried multi-channel fulfillment before now is that I don't love creating each individual eBay listing. But JoeLister makes the process of creating the listing super easy by importing titles, descriptions, and pictures from Amazon into the eBay listing.
2. Smart pricing feature
JoeLister is able to make calculations based on both the Amazon fees and the eBay fees, and it gives you suggestions for your eBay price accordingly. It's important that you know your numbers when you are setting your prices, and JoeLister makes it simple for you to make comparisons with your Amazon price and with other recent eBay listings of similar items. You can easily set your eBay price with your payout for that sale in mind. Note: Amazon terms of service require you to price your multi-channel fulfillment inventory at or above your Amazon price when you're pricing on other platforms. You should not set your eBay price lower than the Amazon price when listing through JoeLister or you will be at risk of possible account suspension.
3. Automatic fulfillment of orders
This is where JoeLister becomes even more exciting, in my opinion. When you list an item through JoeLister and an eBay or Shopify customer purchases it, the fulfillment process for that order is completely automatic. JoeLister communicates between eBay or Shopify and Amazon to set up the fulfillment order, have the item shipped from the Amazon warehouse to your eBay or Shopify customer, and provide the tracking information. You just sit back and watch (and see the sales rolling in)!
4. Inventory numbers syncs between Amazon and eBay or Shopify
Another cool feature of JoeLister is that it synchs your inventory amounts between Amazon and eBay/Shopify. So let's say you have your Amazon inventory listed on eBay through JoeLister, and you make a sale of one unit of that item through Amazon – JoeLister automatically syncs and adjusts the quantity available on eBay for that listing. It works the same way going the other direction – if you make a sale on eBay, JoeLister syncs to adjust the quantity available in your Amazon FBA inventory. You are never in danger of selling an item on one platform when it's not truly available because you already sold it on another platform.
5. Inventory pricing will also sync between Amazon and eBay or Shopify
For those of you using an Amazon repricer (we like using BQool), you can also turn on a feature in JoeLister that syncs up your pricing between selling platforms. If your repricer increases your prices on Amazon, then JoeLister will (if you chose the option) to sync up the prices of your inventory items on other selling platforms (like eBay or Shopify). 
Frustrations with JoeLister: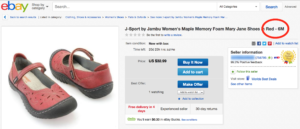 Our business model includes selling shoes, and we've noticed a slight problem when we are automatically creating listings on eBay from our shoe inventory. When JoeLister imports the title of the product, it often takes the title directly from the parent ASIN of the shoe. That parent ASIN title doesn't include any info about the size or color variation that I'm actually wanting to sell on eBay. When this happens, I have to then manually add the size and color for my variation to the title as I'm creating the listing. Kind of a pain, but not a big enough problem to be a deal breaker for me and JoeLister.
I 100% recommend double-checking all your titles when you are importing your listings from Amazon into eBay or Shopify anyway. Titles on Amazon, Shopify, and eBay are different when it comes to what you can and can't use, and you want to make sure your eBay or Shopify listings through JoeLister are optimized for eBay or Shopify customers who are searching for the types of items you are selling.
Overall, JoeLister is simply awesome!

Overall, we have enjoyed having JoeLister as an addition to our e-commerce business. We definitely saw the most benefit from using the service during the Q4 months, but we have continued to see enough sales throughout the year to justify using JoeLister year-round.
The pricing options for the service range from 100 listings to an unlimited number of listings, and we have tinkered with different amounts during Q4 and afterwards. Everyone has a different strategy for how they want to use the service, so I recommend just trying it out for a while and seeing how it might best benefit your own particular business. You don't have to import all of your Amazon SKUs to eBay with JoeLister, so you can play around with different combinations and see what types of listings work best for you with multi-channel fulfillment.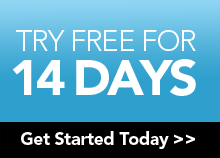 If you're interested in trying out JoeLister, you can get a two-week free trial through this link. You can check out their website for more information on the types of plans they offer and for videos about how to use the program. If you do the two-week free trial of JoeLister, I bet you could make enough in eBay sales during that two weeks to be able to pay for a subscription moving forward!
Have you tried JoeLister before? Have you tried multi-channel fulfillment of your Amazon inventory? We would love to hear your thoughts and questions on the topic in the comments!
*Post updated for 2022