Find out exactly what The Wholesale Formula course is actually like as I interview one of the course's students, Rebecca Smotherman. That's right, Rebecca took the course in early 2021 and has experience not only with the course, but also what it's like to put her new wholesale knowledge into action in real life.
During Part One of this discussion, Rebecca shares what motivated her to move from mainly OA to wholesale sourcing, what she hoped to get out of the course, and what she loved about it. She talks us through the changes she made to the business following the course, and the time investment involved in following the course's step-by-step instructions to activate those tweaks. Stephen weighs in on how the course has changed since he first did it in 2015, and Rebecca shares the nuts and bolts of how she approached completing the course. We hope you join us to hear all this and more today!
Listen on the podcast player below.

Like what you hear? Tell a friend… and be sure to leave us a rating and a review. Here's how.
Key points from Episode 125:
Why Rebecca decided to add wholesale to her online arbitrage sourcing strategy.
Her hope that it would bring back some of the stability that 2020 took away.
What it was like to start the course and what she felt intimidated by.
What she loved about the course.
Some of the tweaks she made to Stephen's wholesale operating business after the course.
The time investment involved in doing those tweaks.
How the step-by-step guide on the course enabled her to plug everything in.
How the formula has changed since 2018.
Why she re-watched the content of the course and what she learned.
The different skill sets necessary to manage different wholesale-related tasks within a business.

And more!
Links and resources mentioned in this episode:
Right-click here and save as to download this episode to your computer.
More Episodes from the Full-Time FBA Show podcast:
Don't miss an upcoming episode! Subscribe, download episodes, and review the Full-Time FBA Show:

Discover the Secrets of Profitable Wholesale Sourcing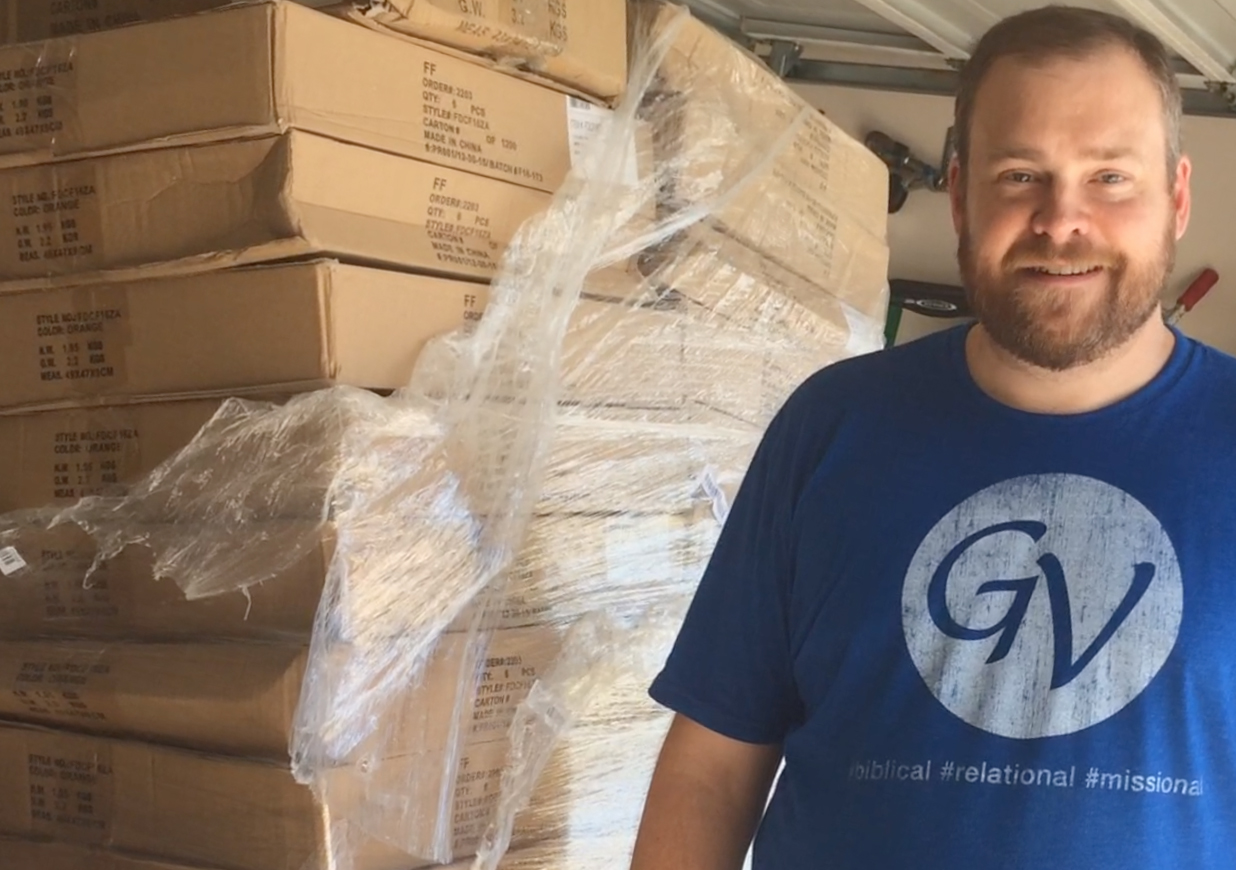 For the longest time I wanted to add wholesale to my Amazon business. I had actually gone through 3 different wholesale courses to teach me how to do it. Each time I went through a new wholesale course I would try what was taught, but I kept coming up empty. It was extremely frustrating… then I scheduled a phone call with Dan Meadors from The Wholesale Formula. That conversation opened up my eyes to things about wholesale I never thought about before (and was never taught). I took his advice and began to find multiple wholesale accounts. Not only did I find wholesale accounts, I was actually able to successfully land the wholesale accounts.
Would you have wanted to listen in on that conversation? Unfortunately, we didn't record the call, but Dan and his team have created something even better: a free webinar series focused on successfully adding wholesale to your Amazon FBA business. The content in this free video series is the same content that I heard in my phone call with Dan… and more!
Unfortunately, this free webinar series is currently closed, but if you want me to tell you when the doors are open to the free wholesale workshop again, then sign up for the wait list where I'll email you the moment the free wholesale workshop videos are available again. This free video series that will open your eyes to what is possible with selling wholesale items on Amazon, so take a moment, and sign up for the wait list.

Back to the main page for The Full-Time FBA Show

Episode 125 Transcript: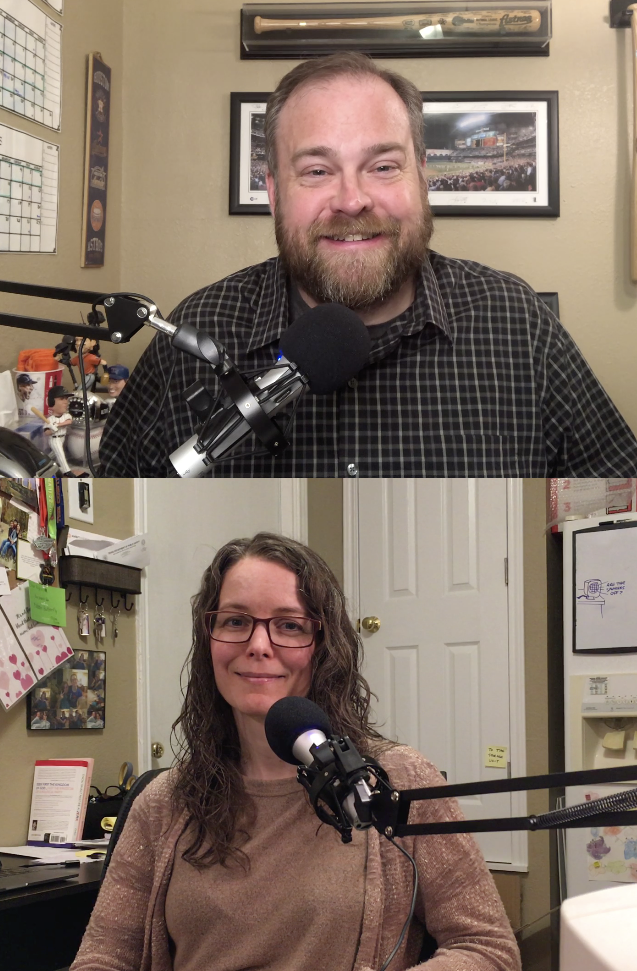 [INTRODUCTION]
[0:00:01.8] ANNOUNCER: Welcome to The Full-Time FBA Show. In each episode, it's our goal to help you turn part-time hours into a full-time income, selling almost anything on Amazon. Now, your hosts of the show, Stephen and Rebecca Smotherman.
[WELCOME]
[0:00:20.7] STEPHEN: Welcome to episode number 125 of The Full-Time FBA Show, we've got a special episode today because I am interviewing a student of the wholesale formula course. With me to talk about this is my wife Rebecca. What is up, Rebecca?
[0:00:36.0] REBECCA: Hey there, I guess, at what point do we acknowledge the fact that I am the student you're interviewing?
[0:00:41.9] STEPHEN: Well, I think you just did a great job with that. Yeah, about seven years ago or so, I took the wholesale formula course, I took it again a few years after that because they keep updating the wholesale formula course.
[0:00:52.5] REBECCA: It just keeps getting better and better.
[0:00:54.4] STEPHEN: It really does and in 2021, early 2021, Rebecca took the wholesale formula course for the first time and have started to apply what she has learned and I was like, "Hey, I'd like to sit down and just kind of break it down and just ask her questions about the wholesale formula course and the experience she's had since taking the course. That's what we're going to do today, I'll ask Rebecca about the wholesale formula, the ups and downs, what she's learned and it's going to be fun, we'll talk about that on The Full-Time FBA Show today.
[INTERVIEW]
[0:01:26.3] STEPHEN: Today is a big day because the wholesale formula course is now open to the public. It's only open to the public for a very short time, once a year and that time is now. If you're listening to this, March 1st of 2022, this is the day the course opens up to the public to be able to enroll and it's only going to be available and open for a few short days. I want to make sure that you understand that this is something that's usually closed, so this is an opportunity for you to learn wholesale and finally add wholesale successfully to your Amazon and business.
Well, I thought about I'd love to interview someone who has actually been through the course recently and I was lucky enough to be married to someone who has done that. Back in April of 2021, Rebecca and I sat down and recorded a four-part interview series and this podcast episode is actually part one of that interview where I break down and ask her all about the wholesale formula course, part two, three and four, we'll give you information after the interview of how you can gain access to parts two three and four but let's get into the interview today. I'm interviewing Rebecca Smotherman and her experience with the wholesale formula course.
All right, welcome to part one of my special exclusive interview with Rebecca Smotherman.
[0:02:39.1] REBECCA: Exclusive.
[0:02:39.7] STEPHEN: I know. Talking about the wholesale formula, taking the course, her experience with what happened after she took the course but the first video that we're going to be doing today is focus exclusively on her experience with the course. First, start us off Rebecca, tell me why you decided to add wholesale to our Amazon FBA business, I've already been selling wholesale for a while, what made you want to jump into it?
[0:03:03.3] REBECCA: Yeah, I was going to say, it's not like we just decided to add wholesale to our business, Stephen's been doing it for years now and I've been intrigued by it but I've just never taken the time to go through the program, the wholesale formula and just 2020 kind of sent everybody for a loop and just kind of shook a lot of things up in our business and I was trying to think through some ways that I could replace some suppliers that I lost, I do, if you don't know our story, The Full-Time FBA story of kind of what each of us is responsible for in our FBA business throughout the history of our business.
I've done RA in the past, retail arbitrage but predominantly for years now, I want to say since 2016 or 2015, I can't remember, it's been a long time, five years, four or five years. I have been doing only OA, online arbitrage because it just fits better with my schedule and in my preferences and my personality, I just really like to beat home so that I can take care of stuff that I need to take care of here and other projects I have going on and not spend the time driving around to different places.
I'm pretty introverted so I would rather be on my computer all day than out interacting in with the world. In that respect, 2020 was kind of ideal for me but in other ways, I lost some suppliers that I'd had for a really long time because the quality of their shipping and products had changed and I just wasn't able to get stuck consistently from the same people that I had been before and so, that combined with just kind of – overall change in our sales that came from just sales were down in 2020 for us, it wasn't – you know, that has made it so that we were worried that we weren't going to be able to make ends meet or anything but it was definitely down compared to previous years.
Towards the end of 2020, I was – part of 2020 was just survival mode but then, getting towards the end of 2020, I started thinking through, "Okay, after we get through Q4, what can we do in 2021 to kind of add back in some of the revenue that we've lost?" It just was really a no brainer that rather than trying to find more OA sources to replace the ones that I've lost. I really wanted to look into wholesale sourcing because of the civility that it offers, that was one main thing.
I want the stability of being able to come back over and over again to a wholesale supplier and get consistent quality inventory and I know that those suppliers had some issues and changes too in 2021 or 2020 but I just felt like the OA stuff was really impacted throughout last year and another really big one for me was that I was just to a point where I was thinking, "You know what? I'm ready to just have some replens that I order in large numbers over and over again because they're consistent and they're good" and I have a few things like that through OA but I had a lot of one offs.
I didn't, I mean, mostly have been doing shoes for several years now too and so, I'm very used to having even if I buy one style of shoe, multiples in that style, it still is going to be single Eason's for color child variations and so I was just ready to kind of switch up that a little bit too. Rather than having 50 units spread across five ASINs, 10 ASINs, I want to get to where I'm consistently over and over again, ordering 50 units on a monthly basis from different companies for certain ASIN's.
I mean, I'm not saying that I wouldn't continue to buy shoes if I still had a good supplier but that just kind of got shaken up for me and it's a big change to think about looking into expanding another categories that I've been more paired down on in your recent years. That's the main reason why I decided to go through the course and to add wholesale into my part of our business is that I just wanted that stability that 2020 seemed to like, taken away from me.
[0:07:15.8] STEPHEN: Yeah, definitely wholesale brings us stability to gain that opportunity to order in higher numbers, be able to replenish over and over again, your inventory with those wholesale accounts and that's awesome. When you – you've been hearing that wholesale formula for years now.
[0:07:34.2] REBECCA: Years, I heard it all.
[0:07:35.4] STEPHEN: I took the wholesale formula back in 2015, I retook it again, 2017, 2018. That's the cool thing about the wholesale formula, they continually update their course with the latest information and stuff. When you finally decided to start the wholesale formula, what kind of expectations did you bring to the table?
[0:07:51.8] REBECCA: I brought to the table this expectation that I was going to need to commit a significant amount in time and energy to actually learning new things. We've been running our business for – you've been doing ecommerce for two decades plus and Amazon for a decade and I've been your partner on Amazon for nine years now almost.
I know the ins and outs of selling on Amazon but from what I understood, there was just going to be a lot of new information that I hadn't really thought through and I just needed information, that new systems, that was my expectation is that, okay, I know how to find, I know how to analyze a product, I know how – I know what I'm looking for as far as what I want to sell, but how do I find that and how do I make the connection in between, "Okay, I found a product, how do I find the supplier and get the supplier to agree to let me buy from them."
I kind of went into it with this expectation that this is going to require a chunk of time for me and I'm busy, you know? Who isn't really? I was kind of thinking like, "Do I really have the time for this?" and honestly, I think that's why it took me this long, looking back, I'm like, "I probably should have done this two years ago."
We were doing fine with other methods of sourcing and other suppliers that weren't wholesale. It just never occurred to me to switch over until recently and so that was, I think, part of my expectation was like, this is going to take a lot. Not just time but a lot of mental energy and effort and I want to be like fully committed to it whenever I do make that jump to actually taking a course.
[0:09:30.0] STEPHEN: Yeah, when you finally got online, you got the course, you're looking at video number one and you're like, what are you thinking, what are you feeling as you're experiencing the course for the first time?
[0:09:40.9] REBECCA: Well, I mean, I was excited, I was excited, thinking, this could be an answer to a problem that we have, this could be the solution to things getting shaken up in 2020, this could solve some of that for me and could open the door to some new possibilities as far as new suppliers and new products that we could add to our inventory and also, I was a little bit intimidated because I – like I said earlier, I'm introverted and don't like interacting with people a lot throughout the day.
I only got so much energy for people and I like to keep that energy for my people that I have relationships with. I'm not one that's like out there looking for new people to chitchat with and small talk and that's kind of the perception I've had about getting accounts for wholesale accounts is that it's going to take some negotiating and it's going to take a little bit of sales-y type conversation and that is not me, I'm not into small talk.
I'm not into trying to sell to people and so I was intimidated. Excited and intimidated like, "What am I getting into, I think this could be a good solution but am I up to this?"
[0:10:53.6] STEPHEN: Yeah, I know you have fisher personality and stuff but when you actually went through the course and you went through all the modules and you watch the videos and stuff, what was your impression after you went through the course, what was it like, what did you like about it?
[0:11:05.7] REBECCA: I loved that it's so organized, it is – I've been through courses in the past where it is like, you're just trying to take in so much and it's a ton of great information I'm sure but it's just being thrown at you in this super unorganized way that's just too much at once and without any type of structure.
I loved how organized it was, I loved that I could see my progress in the course and that it was manageable and that I could sit down. This is what I actually did. I sit down and look at, "Okay, how many modules are there? How many videos are going to be in each one about how long are those videos?" I go through and I write that stuff out and I schedule it, so that I will get it done.
Otherwise, it's again, just too much for me to handle, it's too overwhelming and I will never get it done with all the other things I'm trying to get done. Yeah, that's another thing too is that you can take the course around your own schedule, it's not something where you have to show up live at a certain time to be present at a class and take it during a set schedule. You can work it around your own schedule.
For some people, they might want to binge the videos and go through all of it in a short period of time because they have that kind of time or they also have the incentive to get it done quicker but for me, it was like I knew that I don't want to take forever on this but I also don't want to finish everything in a week.
I will say one thing that is unique about the way I did it is because we already had access because Stephen has already been through it, so I did not go through the course in the way that it is released when you have signed up and they only release a certain amount each week, so you can't get too far ahead, so I was able to go through it a little bit differently and that I wasn't on that kind of schedule but I still followed the way they say, "Don't start contacting people until you finish this, this and this and don't jump to far ahead. Make sure you are following all steps."
I did that, I just kind of was on my own schedule as far as being able to get a little bit ahead of I wanted to and also, if you are interested in having it scheduled out for you and having somebody else plan that out, Stephen does have a viewing guide that he puts together that that's also really helpful for organizing your time if you need that kind of incentive of like, "Okay, this is how I am going to do it."
[0:13:32.7] STEPHEN: We already have a fully functioning Amazon business wholesale sourcing situation. I already do wholesale, when you took the course because I haven't taken the latest version of the course but you have, what kind of tweaks did you do to our wholesale standard operating procedures to make things even better?
[0:13:49.6] REBECCA: Yeah, so I realized because I am aware of things that we have been doing in our business related to wholesale for the past several years, I knew some of the process and some of the tools that we use that came out of Stephen having taken the course in the past but I have never seen what the course is actually teaching. All I had seen was the end result that Stephen had and so I am not saying anything negative about what he had done but it had been kind of sitting there for a few years.
We had kind of gotten stuck in this set and forget it kind of mode as far as our website goes and the emails that we were using to contact companies and as I was going through the course I was like, "Dear, did you realize that they're teaching this differently than you first went through this course?" and so I am looking at our website thinking, "This is not what you learned back in the day years and years ago, they have updated things and they have improved it."
You know, they have proof that it works better if you do it this way. They worked great doing it the original way but we've improved it and tweaked it and they have all of the information to back up like, "Hey, it works better if you do it this way" and so I kind of was like, "All right, give me access to the things that we have set up. I want our email templates, give me the login for the website, it's construction" and all of that and so I went in and completely redid our website for our FBA company's website, different from Full-Time FBA, that one stayed the same but our storefront, you know what I am trying to say.
[0:15:27.4] STEPHEN: Right, the website that we send to potential wholesale leads trying them kind of who we are, what sources that we offer and the professionals –
[0:15:37.1] REBECCA: I guess what I am trying to – yeah, our Amazon business is professional website, that's what I am trying to think of so yeah, I went in and completely redid that the way that they recommend as a value props website. I tweaked our email templates that we've been using and just kind of reworked things and you know was able to start doing it using those and seeing some good results with, "Okay, this is different than the way we've done it in the past" and so we're coming at it from a different angle.
We are still doing basically the same process and systems but we are coming at it from a different angle like the value prop, those offers that we weren't emphasizing as much.
[0:16:18.6] STEPHEN: Yeah and wouldn't you say doing those tweaks wasn't a huge time investment? Was it fairly quick?
[0:16:23.9] REBECCA: It was not a huge time investment and I will say this, I think the reason it wasn't a huge time investment is that the wholesale formula course gives you really good instructions on how to do it and so we use the Wix website and so they show you, there is a video in the course showing you, "Okay here is how you set up your website, here is how we recommend finding the right template and here's where you plug this in and plug that in."
I was able to take the information we already have about our company. We weren't having to come up with a name or make an LLC or anything like that. All of that has already been done years and years ago but I was able to plug that information into a new Wix template. I never used Wix before, so I was having to learn how to do that but it's really easy and you know, there's videos on Wix.
There is the videos with the wholesale formula that show you how to do it, I would say maybe it took me an hour to get that done and then yeah, the email templates I just kind of looked through the newer versions of what they have in the wholesale formula for you to download. There is a bunch of PDFs of email templates for different scenarios, so I was able to kind of go through and rework what we already had and a lot of what we already had was usable but just a slightly different format and like, "Oh, I think we don't need to say this at this point. We can wait until this stage of the email script to say it" or whatever and so I don't know, maybe an afternoon, maybe two afternoons it took me to get that done.
[0:17:56.4] STEPHEN: Yeah but basically, a short amount of time with a big result that came from that and I definitely don't feel at all bad about how you went in and were like, "Okay, they are suggesting something different. Can we make these changes?" because yeah, I was running my wholesale business based on basically the 2018 version of the wholesale formula.
[0:18:13.9] REBECCA: That's three years ago, I know that's crazy to even think about that 2018 was three years ago but –
[0:18:19.1] STEPHEN: Right, from when we were recording this three years ago and that's one of the things I love about the wholesale formula, they continually update, they continually as they learn more and as they get results from other wholesale formula alumni, they're like, "Okay, we're going to tweak our course" and so this is just on me, I needed to take the course again. You know like when then update the course, I encourage you please don't do my mistake.
You know, go follow through and watch the course videos again every time they update them. They are a lot more focused and concise before and then the stuff that they focus on is what gives them the biggest results.
[0:18:52.7] REBECCA: Yeah and I'll say with that too, I think overall if I look back in my calendar, I started going through it around the middle of January. I waited for Q4 to be over and I wanted for our kids to be back in school and so it was maybe the second week of January that I started with it and within six weeks, I had finished going through all of the modules and got everything set up with the website and email templates and felt like, "Okay, I am ready to jump in with doing the scouting now."
It took me about six weeks and going back to what you are saying about make sure that if they make an updates or changes, re-watch the videos. I will say, there were some videos that I watch more than once even in that first go round and then once I got started with scouting and with contacting companies, I also went back and re-watched some stuff again because there is just a lot of information there and it is a lot to absorb and it's not just there is a lot of information about overall but like each step in the process is a different type of skill.
You know, it is one set of skills to set up a business and make a website, it is a different set of skills to scout and use helium 10 and analyze products and it is a different set of skills to contact companies and negotiate back and forth about accounts and so for each different type of task I was doing in this whole process, I would need to go back and remind myself because I have been doing something else in the process along the way and needed a refresher of like, "I want to make sure I am doing this the right way and I am not skipping anything" and you know, they have so much really good information and step-by-step instructions that why not go back and refresh myself instead of trying to stumble through it based on my memory, my old middle aged woman memory.
[0:20:53.0] STEPHEN: This has been part one of our interview series, me interviewing Rebecca about her experience with the wholesale formula. Obviously, this video is focused more on taking the course. In the next three parts, part two, three and four, we're going to be diving into focusing on starting to scout for inventory, how the wholesale formula helped that process, how it helped with communicating with wholesalers, negotiating with wholesalers, getting those leads and actually deciding what to buy and the experiences of like, "Okay, what kind of success rate did we have, failures, what did we learn?" all that kind of stuff I am going to dive into in our next three parts in this video series.
[END OF INTERVIEW]
[0:21:30.4] STEPHEN: I just want to say I love interviewing my wife and it's a lot of fun interviewing you Rebecca, you got to answer my questions and that's just lots of fun and so anyway, that's part one. We've got part two, three and four. You can actually find that on YouTube. We are releasing those interviews once a day. You can go to YouTube, go to fulltimefba.com/YouTube and those episodes will be dropping daily, right now interview one is live, March 1st and so we're going to drop these next parts March 2nd, 3rd and 4th of 2022. You can go there right now and watch that and it will be really awesome.
[0:22:05.4] REBECCA: If you are listening to this or you watched these videos and you are interested in finding out more about the wholesale formula or going ahead and making that decision for yourself to add this type of wholesale success to your Amazon business, be sure to go to fulltimefba.com/wholesaleformula to find out about it and to sign up.
If you're listening to this later after the cart has already closed for this go round of the wholesale formula, that link will take you to a wait list where you will be notified the next time that it is available, fulltimefba.com/wholesaleformula. I have so much more that I wish that I could share with you. Like Stephen has said, this interview was recorded almost a year ago and there's been some really exciting changes to our business since then that I cannot wait to share more about in the coming days and months.
I am just really excited about the things that I am learning and implementing and seeing improvements in our business right now, so be sure and check out these foundational interviews as they are dropping and then find out more information about the wholesale formula or sign up for yourself, fulltimefba.com/wholesaleformula.
[CLOSING CONVERSATION]
[0:23:19.9] REBECCA: Thank you so much for joining us today for this episode of The Full-Time FBA Show. As always, we would like to remind you that the links and the shownotes for this episode as well as the transcript can be found at fulltimefba.com/125 because this is episode number 125 of The Full-Time FBA Show.
[0:23:39.8] STEPHEN: Next week on the show, we're still talking about wholesale, we're going to breakdown what you don't need to successfully sell wholesale on Amazon. A lot of people think, "I need this or I need that" no. You might not need that and so we're going to make sure that you understand what you don't need in order to be successful selling wholesale stuff on Amazon and we'll do that next week on The Full-Time FBA Show.
[OUTRO]
[0:24:02.4] ANNOUNCER: That is all for this episode of The Full-Time FBA Show. So head over to fulltimefba.com/podcast, where you will find the shownotes and links from this episode. While you're there, subscribe to our newsletter where you'll get several free downloads of our popular and helpful Amazon FBA resources. Now, take action on what you have learned today so you can find success at turning part-time hours into a full-time income with Amazon FBA.
[END]