Due to legislative changes in the US, Amazon has had to send out a bevy of compliance requests to sellers for a seemingly unrelated series of product types, ranging from pesticides to towels to toys. In today's episode, Stephen and Rebecca look at what exactly is causing Amazon to send these compliance requests, why particular products are being affected, and what sellers can do upon receiving compliance requests.
Stephen explains how new EPA regulations are affecting pesticides being sold on Amazon and why a pair of shoes might be making a pesticidal claim. We investigate how new transparency laws are affecting toy regulation and what steps sellers can take when they receive a request for a children's product certificate. To answer all your questions on navigating compliance requests, be sure to tune in today!
Listen on the podcast player below.
Like what you hear? Tell a friend… and be sure to leave us a rating and a review. Here's how.
Key points from Episode 95:
How new EPA regulations are causing new compliance requests from Amazon regarding pesticides.mis
Why it's so important to read all your emails from Amazon thoroughly.
How word-use can affect pesticidal compliance requests – even if the product in question is not technically a pesticide.
What sellers can do if their product has been mislabeled a pesticide product or makes pesticide claims.
When you should open a ticket or remove keywords in your product listing to get updated listings to stick.
How changes in transparency laws have resulted in some sellers having their listings of toys removed from Amazon.
What steps to take if you receive a compliance request from Amazon regarding children's toys you have listed.
How sellers can check whether they have any open compliance requests on their Amazon account.

And more!
Links and resources mentioned in this episode:
Right-click here and save as to download this episode to your computer.
More Episodes from the Full-Time FBA Show podcast:
Don't miss an upcoming episode! Subscribe, download episodes, and review the Full-Time FBA Show:


The Reseller's Guide to Replens
Let's be honest. If you really want to turn part-time hours into a full-time income, the sourcing activities of clearance aisles, liquidation lots, products on sale, garage sales, and thrifting are not the strategies that will make a full-time income.
The most efficient and profitable way to make a full-time income is to focus on replenishables (or "replens" for short).
In the Amazon reselling world, a replen is an inventory item you can buy multiples of, send to Amazon, sell quickly, and then replenish your stock so that you never sell out.
Buying and selling replens is easily one of the most lucrative strategies for stable, long-term Amazon success.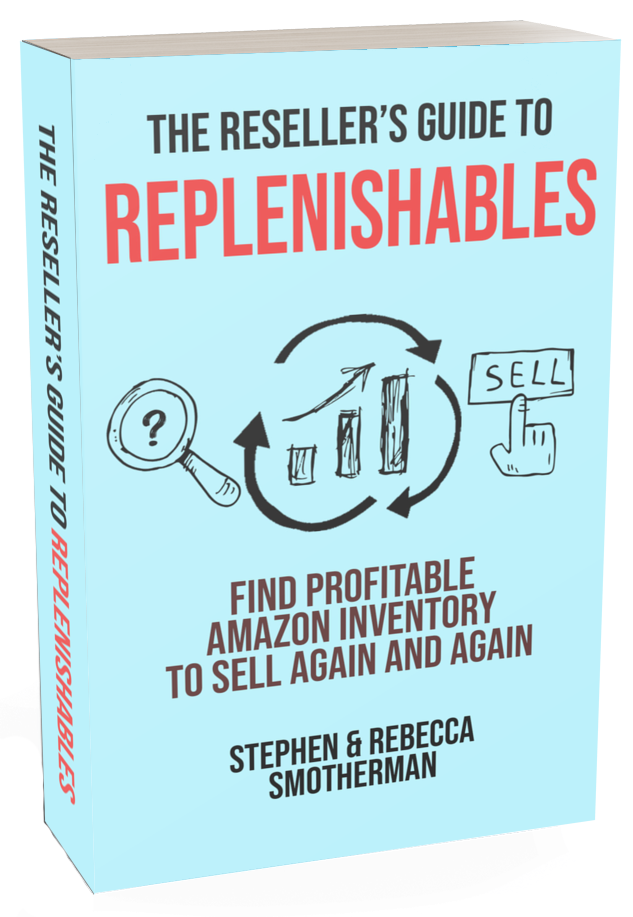 If you've been frustrated with your current sourcing strategies, and if you'd like to learn more about how to source inventory that you can buy multiples of, sells consistently, and rarely ever runs out of stock, then our new course, The Reseller's Guide to Replenishables: Find Profitable Amazon Inventory to Sell Again and Again, is for you.
For more information about the course, including a course explainer video, a sample video lesson, details about the bonuses, and to see if The Reseller's Guide to Replenishables is right for you, click any of the links in this newsletter.
To find out everything there is to know about sourcing and selling replens, be sure to check out our course, The Reseller's Guide to Replenishables: Find Profitable Amazon Inventory to Sell Again and Again.
With this course, you'll finally have the skills to source for inventory that you can buy multiples of,  you'll grow your Amazon business to the next level by selling your inventory faster and at higher prices!

Back to the main page for The Full-Time FBA Show

Episode 95 Transcript: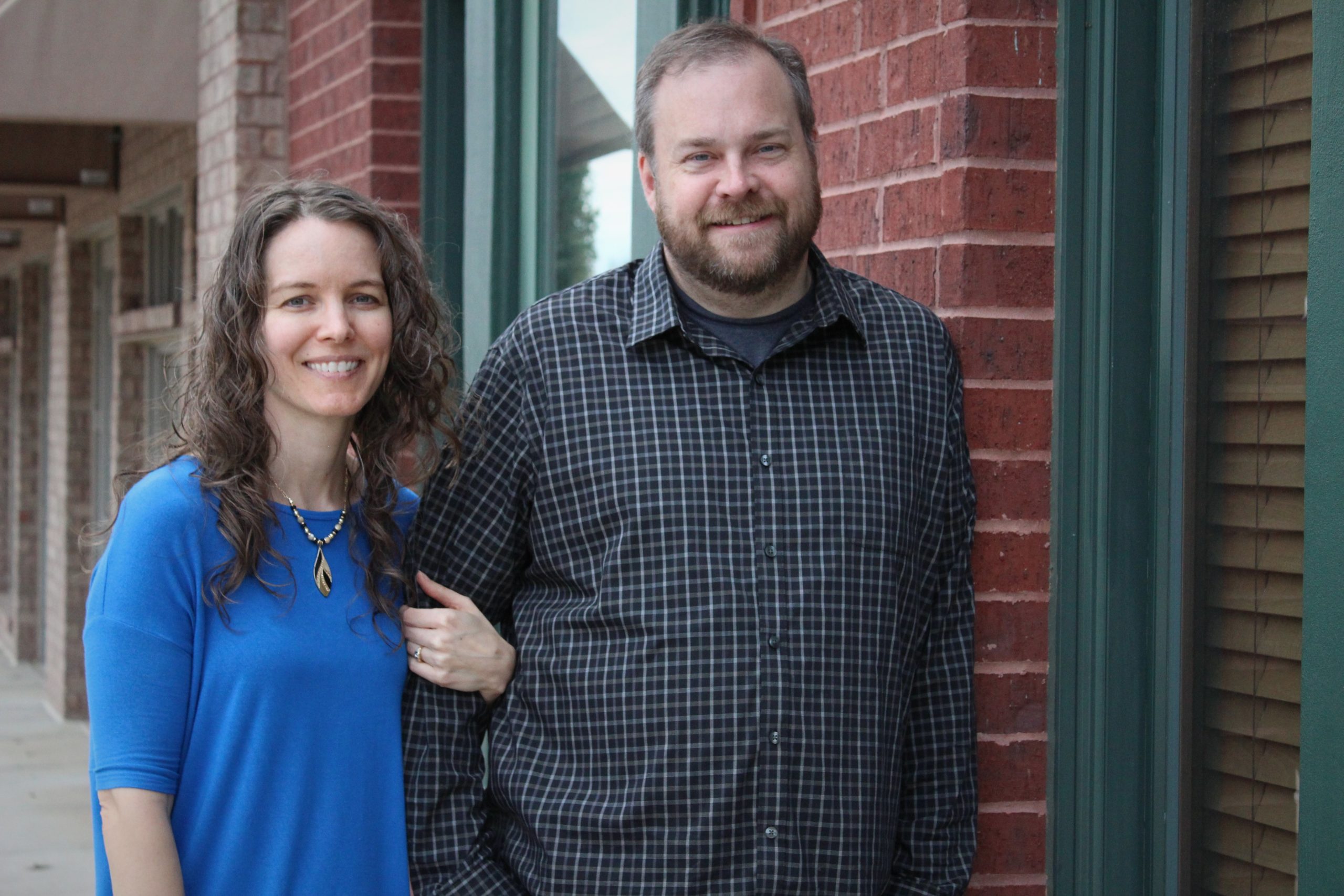 [WELCOME]
[0:00:01.8] ANNOUNCER: Welcome to The Full-Time FBA Show. In each episode, it's our goal to help you turn part time hours into a full-time income, selling almost anything on Amazon. Now, your hosts of the show, Stephen and Rebecca Smotherman.
[INTRODUCTION]
[0:00:21.6] REBECCA: Hello everyone and welcome again to The Full-Time FBA Show. We are on episode number 95 today and we're going to be talking about how to handle Amazon product compliance request for products like pesticides or children's toys. With me here as always is Stephen Smotherman, my podcast co-host and my husband. How are you, Stephen?
[0:00:41.8] STEPHEN: I am doing good, I'm ready to talk about these product compliance requests and specifically on this show, we're going to be diving into the pesticide issues and children's toy compliance request forms that Amazon's asking for but a lot of the things that we're talking about can be applied with other things Amazon request. I mean obviously, if Amazon request something of you, it's in our best interest to try to comply as much as possible, do what we can do but sometimes, some of the things that they're asking for, we're not able to do or fix. We'll discuss that in today's episode of The Full-Time FBA Show.
[INTERVIEW]
[0:01:15.6] REBECCA: All right, well let's just jump right into it. Stephen has compiled a lot of information for us here and I'm going to let him do the bulk of the talking on this. What is the process, Stephen, for how Amazon communicates to the sellers that there is a need for compliance documents?
[0:01:29.6] STEPHEN: Usually, Amazon will email the seller, which is why it's always important for you to always read your emails from Amazon and read them in completion. Amazon will usually email out a warning that this type of compliance is needed and if you don't take their proper action, maybe a listing will be removed or potentially even your selling privileges will be suspended and so you want to make sure that you do what you can to read through those messages and then put it on your list of something to prioritize to take care of sometime soon.
Usually there's an email, sometimes there will be a performance notification that shows up in your Seller Central account and you can look at that in your Seller Central account under performance notifications and read through that but usually Amazon does a really good job of notifying sellers via email of this expectation of a product's compliance.
[0:02:18.8] REBECCA: Okay, let's get into the specifics then. Let's talk about pesticide compliance requests first. Why is Amazon sending out requests for sellers to comply with pesticide issues and then to make things really crazy: why are items like running shoes, shower curtains, bath towels included in these pesticide compliance requests?
[0:02:39.2] STEPHEN: Yeah, it makes sense like if bug spray or some type of antibacterial cleaning supply would have a type of pesticide claim connected to it but the crazy thing is that there are keywords in product listings that set off Amazon's algorithm that label it as a pesticide. A lot of people were confused about this, why is Amazon doing this? Well, actually, it's not Amazon, it's not to blame, the real person to blame are the real company or the real organization to blame is the EPA.
The EPA has these regulations where if there's some specific words that people put in their product listing, then they need to have their correct EPA form on file so that everyone can be protected and so legally, Amazon can be protected and the customers can be protected.
Amazon will send out an email about pesticides, it will say something like this. In fact, I'm going to read this from one that I recently got from Amazon. "Hello, you are receiving this letter because you sell products that Amazon has identified as pesticides, including products making pesticidal claims."
This is where items like shoes or bath towels or shower curtains come up because if something is considered antifungal or antimicrobial or antibacterial, anti-mold, those type of claims, that is considered a pesticide claim. It's not just about bugs and rodents and things like that, that's what the EPA says need to happen. Amazon's required by the EPA to make sure that their prog pages are up to date with these type of claims and with the right type of documents.
Amazon warrants people and say, "Very soon, these items might be removed from Amazon if we don't get this type of document from you" Eventually, Amazon will send the email out that says, "Hello from Amazon. We're writing to let you know that the following detail pages have been removed from our catalog." I had a big email that had a bunch of shoes that were listed in this.
Amazon says, "This product has been identified as a pesticide product, pesticide device or a product that contains pesticidal claims." The email goes through and kind of talks you through how you might be able to fix this situation. That's why Amazon is doing this, it's not really an Amazon algorithm glitch, it's actually an EPA thing where the EPA says, "If you have any of those words in your product page, then you need to have the right documents to back it up."
[0:05:04.2] REBECCA: What can Amazon sellers do to fix this?
[0:05:06.5] STEPHEN: There's a couple of different options. I mean, first off, if you have a relationship with the brand with the wholesale relationship maybe, you can reach out to the brand and seek out the EPA form that's requested if possible. You might be able to go online in search of that but for the average Amazon seller, they're not going to be able to have access to that information.
There are other options that you can do to try to fix this before those listings are actually removed, you can open up a ticket to possibly remove pesticidal flag. You might say, one time I got an email from Amazon stating that a glass jar I was selling was a pesticide.
I looked on the product page, it did not give any type of anti-mold, anti-fungal, any type of pesticidal claim and so I think this item was flagged as a pesticide by mistake, can you look at the product page or tell me why it's been flagged as a pesticide and eventually, the product page, they pesticide flag for that particular item was removed and the product went back to being live on Amazon again.
You might be able to fix it that way but only if it's not making a pesticidal claim, like I said before of the list of different type of claims that some products have like shoes that say that they're anti-mold or anti-fungal shoes. They've got a special type of insert for their shoe that's antifungal or shower mats that promise not to get moldy, things like that need to have that EPA claim.
Again, if there's a mistake with that type of pesticide flag, open up a ticket. Another option that you can choose to do to try to fix this is to try to update the listing, maybe go into the listing and remove those keywords that are causing this to be flagged as a pesticide, so you can go in and try to remove that word anti-fungal, anti-microbial, all those other types of words that I can't pronounce right now.
You just get those removed, sometimes you can remove it just by editing the listing yourself, sometimes you might have to open up a ticket with seller central and say that you want to update it and other times, you might need to contact the brand directly and say, "Hey, these items that are selling on Amazon are about to be deleted if these words are not removed or if they don't get the EPA form." Some of the brands might reach out and try to get those fixed themselves but maybe not.
Those are the options that you have, trying to get that taken care of to fix this problem so you can continue selling that product. Bottom line, if you're not able to fix this problem, setting up a removal order, maybe trying to sell it on another platform would be the final step in trying to get some capital out of that product.
[0:07:32.2] REBECCA: Okay, hopefully that is helpful for sellers that are having to deal with that issue and now, let's transition away from pesticides and talk for a minute about Amazon's request for compliance when it comes to children's toys. Some sellers are having toy listings removed if they're not able to submit a CPC or the children's products certificate to Amazon if they're selling children's toys. Why is Amazon doing this?
[0:07:59.0] STEPHEN: Again, this is just because of changes and laws for transparency of products being sold online and instead of Amazon trying to go and get all of these type of product compliance forms themselves, they are outsourcing them to the third-party sellers that are selling this. Again, I got an email from Amazon that I'm going to read and this is what they say:
"Hello from Amazon. We are contacting you because you have listed products that require you to submit compliance documents. Click the "view compliance documents requirements" below to see the list of effective products and submit the required compliance documents. If you do not submit the documents by the due date indicated for each product in this link, we may remove the affected listings."
Then it gives you the link of going to look at the compliance requirements and then it gives you a listing of which actual items are impacted. This actually gives you a little bit more information because when Amazon sends out the pesticide information request, they usually don't tell you which items are impacted until they're removed from Amazon but with toys, needing this CPC document, they actually do tell you ahead of time, which items are at risk of removal, so you can take the proper action to try to fix this situation.
[0:09:07.5] REBECCA: What can Amazon sellers do when this happens to them?
[0:09:10.8] STEPHEN: There is two things that every Amazon seller needs to do if you get this email from Amazon saying that, "We need this CPC document for this particular toy" they give you the items that are impacted by this requirement, if you are already sold out of this particular item and you don't plan on restocking, then go into your inventory in Amazon and even though you have zero in stock, delete that listing from your inventory.
That will remove that listing from your inventory. It's also a good idea to just from time to time, go into your inventory and delete any listings you do not plan on restocking just because you don't want to get these type of notifications about restrictive products or documents that are required for items that you are never even going to sell again, so that's just a waste of time to do that but if you are in stock of this item that Amazon is reaching out to you, again, number one, seek out the safety document when it's requested.
Try to go to the source to get the document from the brand. Again, it might work some of the time, it might not work other times but that's the first thing you want to try to do. Secondly, if the item is not a child's toy, then open up a ticket to try to appeal and say, "This is not a child's toy and you're asking for a children's toy document of certificate. I don't have this, it's not a toy so please, remove this flag." Third option is just wait it out and see if other sellers, if you are getting a request for this document than every other seller, third-party seller of this particular item is also getting this request.
Maybe one of them will actually go come through and get the proper documents required for this item to stay selling on Amazon, so that's an option for you and another option is to try and just sell out as soon as possible. Try to get some capital back while the inventory item is still sold on Amazon. The final thing that you can do when you are trying to figure out if the listing is removed and you're not able to sell this on Amazon anymore, then remove that inventory and try to sell it on another platform. Those are the options that you have when it comes to getting this situation fixed.
[0:11:07.1] REBECCA: Well, how can a seller know if an item they're sourcing might have a pesticide issue or a CPC request before the listing is removed from Amazon?
[0:11:18.6] STEPHEN: Yeah, it can be really frustrating if you are outsourcing and you find an item that's profitable and you send it into Amazon and you get this, boom, this request or be notified that this item is needing this type of document requirements and so unfortunately, there's not really a way that you can know ahead of time until Amazon decides to notify the sellers and so, there is not any real way to know ahead of time.
I mean, it is always good if you have a wholesale relationship with a brand. You know at least that you can contact the wholesale brand to get this item, get the right documents so that you can continue selling this item but when you're outsourcing doing that, there is no real way to tell for sure if this item is going to have a pesticide or child's protective certificate needing or any type of documentation required.
[0:12:07.3] REBECCA: One last question, how can the seller know if they have any open product compliance request in their Amazon account?
[0:12:14.0] STEPHEN: Thankfully, Amazon has a page that you can go to see all of the open product compliance request. If you go into Seller Central, hover over performance, click on account health, one of the options is product compliance request and so, you can click on that to see if you have anything and what they are and they'll give you the reasons why and the documentation required and things like that.
Sometimes though Amazon moves things around, so if you just go to fulltimefba.com/compliance, I'll make sure that that link always forge to the current page of your product compliance request. You just go to Seller Central, go to the product compliance request and you can see what you need to do.
Hopefully, this has been helpful for you today. If you've had any experience with pesticide request or CPC certificate request from Amazon or any type of thing in the future where Amazon is requiring something for you to continue selling that product on Amazon and you're not sure what to do.
[CLOSING CONVERSATION]
[0:13:11.5] STEPHEN: Everything that we've talked about today, any links that you might need to know about, we'll have those in the show notes for you. You can find it at fulltimefba.com/95 because this is episode number 95. We'll have the transcript and everything that you need from this episode, right there at fulltimefba.com/95.
[0:13:26.5] REBECCA: Thank you for being here with us for this episode of The Full-Time FBA Show. We're looking forward to being back with you next week where we will be talking about why we do not private label items.
[0:13:38.5] STEPHEN: Yeah, everyone thinks like, "Don't you private label? Isn't that how you do it?" No. No, we don't. We're going to talk about that next week on The Full-Time FBA Show.
[OUTRO]
[0:13:47.3] ANNOUNCER: That is all for this episode of The Full-Time FBA Show. So head over to fulltimefba.com/podcast, where you will find the show notes and links from this episode. While you're there, subscribe to our newsletter where you'll get several free downloads of our popular and helpful Amazon FBA resources. Now, take action on what you have learned today so you can find success at turning part-time hours into a full-time income with Amazon FBA.
[END]