They say that someone is only as good at their job as the tools they're using. With this in mind, today's episode is something a little different; we asked several Amazon experts to share their top reseller tools with us for success at selling via Amazon FBA!
We dive straight in with Kim Coghlan and the listing, sourcing, reporting tool she can't live without, plus how a repricer is one of the highly valued assets in the toolbox of her success. Next, we chat to the hugely knowledgeable Dan Meadors from The Wholesale Formula, who has some resources up his sleeve that will make your seller's life immeasurably easier when it comes to wholesale sourcing or contacting a brand with a level of tangible value. Next, the listener can hear about the surprising thing that saves Jo Ann Zimmerman a lot of time and money, and we discuss the difference between the previously free version of Keepa and the value we're getting now it's a paid subscription.
We've packed all this valuable information into just one bite-sized episode for you. From the staples we can't live without, to some powerful and specific tools the experts are using, tune in now so our top reseller experts can help you grow your Amazon business to the success it deserves!
Listen on the podcast player below.

Like what you hear? Tell a friend… and be sure to leave us a rating and a review. Here's how.
Key points from Episode 114:
Introducing today's show, we share what field leaders have said their best tools are.
Hear Kim Coghlan's (RA and OA) top tools she uses for all her listing, sourcing, and reporting needs.
The importance of a repricer, and what it can do for you.
Realizing how much vital information we got access to when Keepa started charging.
Dan Meadors (Wholesale) recommends some game-changing resources for sourcing, pitching, targeting, and more!
The surprising analog device helping Jo Ann Zimmerman (RA and OA) to save time and money.
The tool that all three experts can't live without.

And more!
Links and resources mentioned in this episode:
Right-click here and save as to download this episode to your computer.
More Episodes from the Full-Time FBA Show podcast:
Don't miss an upcoming episode! Subscribe, download episodes, and review the Full-Time FBA Show:

JumpStart Amazon
Build a Successful Amazon FBA Business
If the tools on this episode are beyond what you're ready for, then maybe you're still a beginner and need a proven process to finally start your Amazon business the right way.
By now you know that running a successful Amazon business takes hard work, but you also want to be sure you spend your time focusing on Amazon FBA strategies that are actually proven to provide the results you're looking for. If you're ready to finally get serious about your Amazon FBA business, then I invite you to check out JumpStart Amazon: Build a Successful Amazon FBA Business.
JumpStart Amazon is a combination video course and ebook. The ebook is over 220 pages filled with the content and graphics you need to start a successful Amazon business from scratch. The video course features 5 main sections, 19 content-packed modules, and over 40 videos adding up to over 10 and a half hours of video training. This training is set up to help you build a solid foundation and then know how to find growth and success on top of the basics. This course is packed with more results-focused knowledge than any other ebook out there centered around starting an Amazon business. Find out more about JumpStart Amazon today.

Back to the main page for The Full-Time FBA Show

Episode 114 Transcript: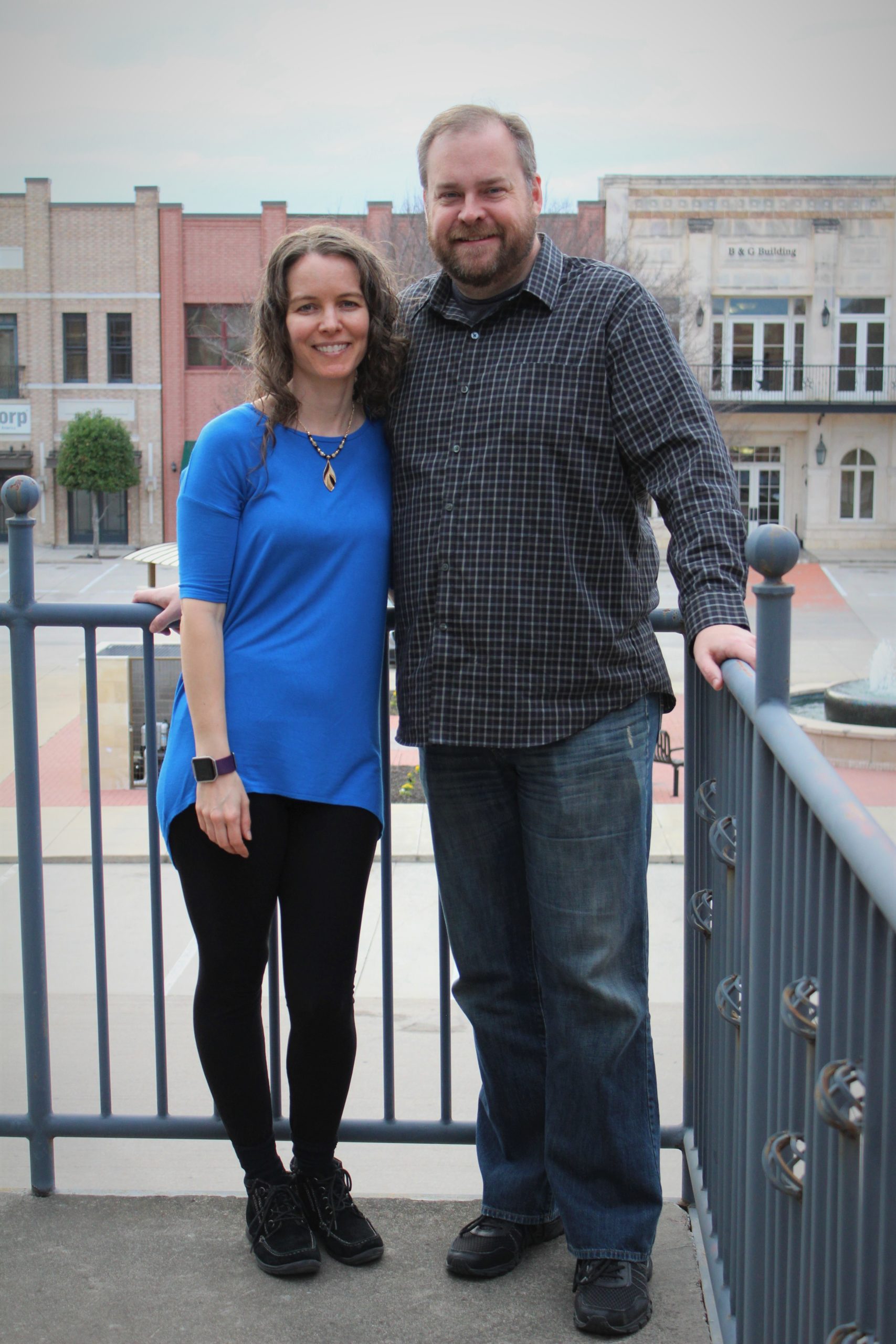 [INTRODUCTION]
[0:00:01.8] ANNOUNCER: Welcome to The Full-Time FBA Show. In each episode, it's our goal to help you turn part-time hours into a full-time income, selling almost anything on Amazon. Now, your hosts of the show, Stephen and Rebecca Smotherman.
[WELCOME]
[0:00:21.5] REBECCA: Hello there and welcome to this episode of The Full-Time FBA Show. We're on episode number 114 and in this episode, we have several Amazon experts who are going to be sharing their top reseller tools with us for success at selling via Amazon FBA. With me here to introduce these Amazon experts is my co-host, Stephen. Stephen, how do you feel about this episode that we're about to get into.
[0:00:45.5] STEPHEN: I'm excited about it. We've had these people on our show, I just interviewed them in the past and they were gracious enough to stick around after the interview to answer a few questions on tape, I guess you could say, digital tape, what is that called? Just digital –
[0:00:56.8] REBECCA: Recording.
[0:00:57.7] STEPHEN: Yes, a digital recording. I made a recording with their answers and this is an episode that's really cool because yeah, they tell us their top reseller tools that have helped them find success and it's really interesting to kind of hear what they have to say about this. Let's get into that episode today.
[MAIN CONTENT]
[0:01:13.9] STEPHEN: All right, the first expert that I interviewed and asked them about their top Amazon reseller tools is Kim Coghlan. Kim and her husband Perry have a really good reseller website, perryandkim.com where they help people grow their Amazon business. I asked her what she does in her Amazon business, what tools she loves and can't live without, and so she answered that question, so let's listen to it.
[INTERVIEW]
[0:01:38.8] KIM COUGHLIN: This one is hard too, we love tools because of the outsourcing. Tools are like assistants or employees, they take so much of the work off you. We use Inventory Lab, it is a listing, sourcing, reporting tool. I think it's important to have something where you can move faster than seller central's interface to list off and be able to capture all your information so one tool that does that. That's one. A repricer, I think is essential to being competitive in the market because everybody else has them and if you don't, you're just dead in the water.
A good repricer, it's not even about the cost of it, some of them are really cheap, some are expensive. I think you got to dig in and find the one that works for you and that pays for itself. And it doesn't matter how much it cost. Keepa, because I love data. I'm such a data nerd, I love being able to dig in and see the history behind things and the best thing that ever happened to Keepa was when they put it behind a paywall.
When they stopped giving it away for free and we had to pay for it, there was so much more information behind the paywall that I never knew existed because I just thought it was the free service. And I'm actually really glad that they did that.
[0:02:41.2] STEPHEN: Yeah, Keepa is a game-changer in the Amazon business and I totally agree. Also, the fact that now, it's behind a paywall means other people are going to stop using it because they might not see the value even though that we see that the value is more than worth the information that we get from Keepa.
[0:02:56.2] KIM COUGHLIN: Yeah, I know, and the first couple of times we said that about it that "Wow, there's so much back here." A bunch of people were kind of laughingly saying, "Shh, don't tell them. Don't tell them about it."
[0:03:04.4] STEPHEN: Yup, definitely.
[END OF INTERVIEW]
[0:03:10.0] REBECCA: That's what Kim had to say in answer to Stephen's question about the top reseller tools that she uses in her business and I have to say, I agree with everything she said 100%. If I could agree more than a hundred percent, I would. 110%, those are fantastic tools that we also use on a daily basis in our business and could not do our Amazon FBA business without.
[0:03:32.7] STEPHEN: Yeah, in fact, if we had an episode on this topic, that would be our top three. I mean, Inventory Lab, a repricer, the one that we like to use is called BQool, and Keepa. Those are all three invaluable, amazing, services and tools that we use.
For more information about Kim, you can hear my full interview with her, episode number 24, we talk about dealing with inauthentic claims. It was a fascinating episode and you can hear more from her on episode 24. Of course with this episode, we're going to be talking about a lot of different tools and programs. We have a lot of links that you can find stuff at on our show notes page and links to previous episodes where we interviewed these Amazon experts, and then of course, all the tools. You can find that at fulltimefba.com/114, all the links you need in one spot.
The second person that I interviewed, asking this question, what are your top two or three tools that you use for your Amazon seller success is Dan Meadors from the Wholesale Formula. Now, he focuses all on wholesale sourcing, wholesale selling, wholesale success and he gives us two programs that have helped him tremendously. Let's listen to Dan.
[INTERVIEW]
[0:04:37.9] DAN MEADORS: Right now, I mean, it's Helium 10. Helium 10 is, I just think, it's an absolute stunner. The logic is, they have tools and components that help you in other aspects of your business. An example of that is, they have tools that help us with scout Black Box, helps us find the products we're wanting and it also helps us dial into a lot of those nuances of the product. I can target special things or special metrics and then beyond Black Box, you have Cerebro, you have Magneto, you have all those tools to help you focus on delivering value and I use a lot of those.
What I've started doing is I use a lot of those tools in coming up with that pitch or email or initial contact to the brand. I'm able to give them some level of tangible value or something like that to do it, so that's a great tool. Tactical Arbitrage, that one helps us run list and we do a lot of things where we're able to – we call it super target, and that's kind of going through certain sellers' storefronts to find out what's working for them. That's definitely our second biggest tool that we use – an absolutely phenomenal tool.
[END OF INTERVIEW]
[0:05:41.4] REBECCA: There, you have the two tools that Dan Meaders from the wholesale formula recommends as his top reseller tools, Helium 10 and Tactical Arbitrage. And I have to again say that I 100% agree with what he says. These would be in my top 10, if not, my top five of the tools that I use on a regular basis.
Now, I've been using Tactical Arbitrage for years and so I would probably put that one higher than Helium 10 for myself. I don't know. It's hard to say. I did go through the Wholesale Formula course, myself for the first time earlier this year. Stephen's done it, had gone through it for years, and has been using their strategies for years.
I personally just started going through the course earlier this year. That was really when I started getting into Helium 10, was after hearing how they've been using it and now, I sort of can't do without it. It's pretty awesome, so if you want to hear more from Dan in the previous episodes with done with him on The Full-Time FBA Show, be sure and check out episodes 12, 45, and 71 of our podcast.
Those episodes are all about using wholesale sourcing and the different strategies that they use at the wholesale formula, so again like Stephen mentioned, you can find – if you are not able to write that down right now, be sure and check out the show notes for this episode. We'll have a list of all of these episodes and links at fulltimefba.com/114.
[0:07:00.6] STEPHEN: Yeah, Dan is always fun to talk with especially about wholesale. And he's been on the show before, three times before. He is going to be coming back again sometime soon. He is our most repeated guest and we just love every time we can talk with him.
The third Amazon reseller expert to share her top tools that have helped her find success is Jo Ann Zimmerman and Jo Ann is going to share with us the tools that have helped her the most with both retail arbitrage and online arbitrage.
[INTERVIEW]
[0:07:31.0] JO ANN ZIMMERMAN: Well, this is going to sound silly but for me, the number one tool is my Scotty Peeler. I don't think I could survive without it, not having used it quite as much this year because I didn't do as much RA but when I do, man, it saves me a lot of time. And it saves a lot of boxes, things that I end up being able to sell totally new, rather than like new or good, very good, because I've somehow damaged it trying to remove a label. So the Scotty Peeler is just fantastic.
[0:08:01.8] STEPHEN: It is and it's super affordable too. If you're listening to this and you're not sure what a Scotty Peeler is, it's basically a little plastic tool that helps you take price stickers or whatever type of stickers off of items so that you can send it in without those price stickers, and it's super easy to use. In fact, we've got a blog post about that on the blog. If you go to fulltimefba.com/stickers then I'll show you how to use the Scotty Peeler to take stickers off.
[0:08:24.7] JO ANN ZIMMERMAN: Yeah, it's fantastic. Other than that, the other ones I would say are more resources kinds of tools like Keepa. I would not make a single sourcing decision without consulting Keepa information. And again, your course I've learned so much from. But Keepa is just indispensable as far as the business is concerned.
[0:08:43.2] STEPHEN: Amen.
[0:08:44.4] JO ANN ZIMMERMAN: The third one is another tool like that and that's RevSeller. I don't use a lot of paid tools. I know there are people who use more than I do and maybe know how to use them better than I do, but RevSeller is one I would not do without. It is so helpful for online arbitrage to be able to quickly plug your numbers in and know what your ROI and profit are going to be right on the product page.
And it gives you information about other sellers. It gives you all kinds of information about the UPCs that are connected with a certain product, so that you can make sure you're buying the same one at Target or Walmart as is on Amazon if you're not sure. It's just a great tool.
[0:09:23.5] STEPHEN: Yeah, it's got an amazing amount of information all within one little box that it puts on the Amazon product page. It's a must-have for sure.
[END OF INTERVIEW]
[0:09:34.9] REBECCA: There you have what Jo Ann Zimmerman has to have in order to run her Amazon FBA business, and again, I agree with everything that she said. I love that she included an analog tool as well and the Scotty Peeler is definitely a lifesaver when it comes to processing inventory if you're doing that yourself at your place of business. And again, Jo Ann is another one of our repeat interviews on The Full-Time FBA Show.
Stephen has talked with her twice, once in episode 39, she came on and talked with us about OA, online arbitrage. Then on episode 64, she talked about goals and goal setting, and that is an awesome episode to listen to especially as we're getting into about to start the New Year. You definitely want to check out her podcast episode about goal setting because she is a great teacher when it comes to that topic.
[0:10:22.6] STEPHEN: Yeah, definitely and so there you have it, those are three Amazon reseller experts who have shared their top two to three tools that have helped them grow their Amazon business to success. So if you're curious about these tools, again we'll have all that information on the show notes at fulltimefba.com/114 where you can get all of that information with all the links that we've talked about to find those.
Also, be sure to include coupon codes on that page as well because we do have some special coupon codes for some of these tools that can help you save some money while you're saving time and growing your Amazon business.
[CLOSING CONVERSATION]
[0:10:55.2] REBECCA: Well, that's all we have for you this week on The Full-Time FBA Show. We're so glad you joined us. Please be sure and check out the show notes page, fulltimefba.com/114. We also have the transcript of this episode if you want to check that out and read through any of the things that we talked about today. We also would love it if while you are there, you sign up for our newsletter.
You'll be able to stay in touch with us, once a week we send out a newsletter with advice, articles, videos, all sorts of information about how to run your Amazon FBA business in such a way that you're able to make a full-time income with only part-time hours and be sure and join us again next week. We're going to be talking about five Amazon FBA strategies for after-Christmas success.
Be sure and check that out, the fun doesn't end when Christmas is over when you're an Amazon FBA seller, and so we'll get into that next week on The Full-Time FBA Show.
[OUTRO]
[0:11:47.7] ANNOUNCER: That is all for this episode of The Full-Time FBA Show. So head over to fulltimefba.com/podcast, where you will find the show notes and links from this episode. While you're there, subscribe to our newsletter where you'll get several free downloads of our popular and helpful Amazon FBA resources. Now, take action on what you have learned today so you can find success at turning part-time hours into a full-time income with Amazon FBA.
[END]