Finding profitable wholesale suppliers can be hard if you don't know these proven strategies taught by today's guest, Dan Meadors of The Wholesale Formula. In today's episode, you'll hear how Dan transitioned from retail arbitrage to selling wholesale items on Amazon and how he was able to create a multi-million dollar Amazon business doing a few simple things over and over again.
Dan also shares the best ways he's been able to find profitable wholesale items to sell on Amazon. You'll also hear exactly what most wholesale companies are looking for in a buyer and why many wholesalers don't like to sell to Amazon sellers (and how to overcome that).  After this episode, you'll be ready to start the process of getting into selling wholesale items on Amazon.
Listen on the podcast player below. 
Like what you hear? Be sure to leave us a rating and a review. Here's how.
Links and resources mentioned in this episode:
Right-click here and save as to download this episode to your computer.

More Episodes from The Full-Time FBA Show podcast:
Don't miss an upcoming episode! Subscribe, download episodes, and review The Full-Time FBA Show:

Discover the Secrets of Profitable Wholesale Sourcing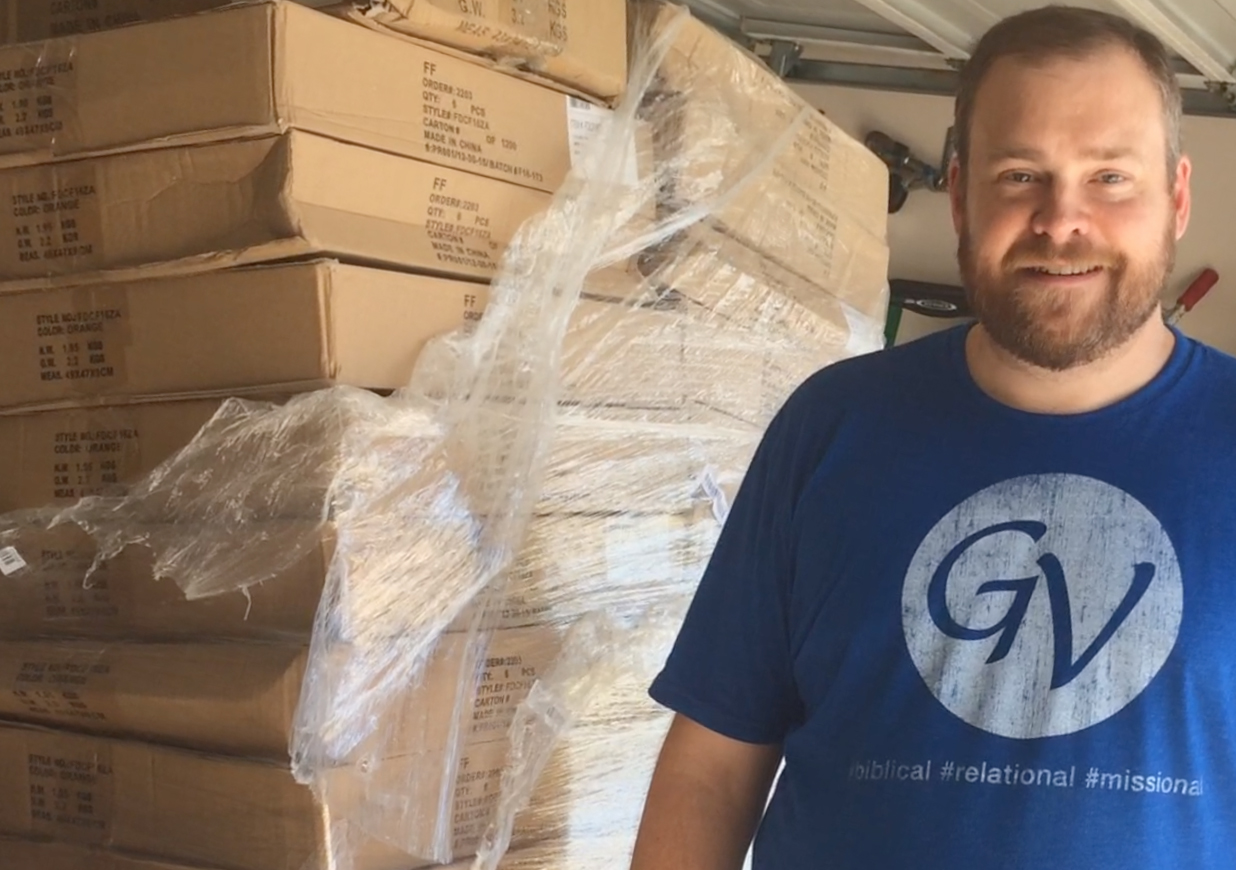 For the longest time I wanted to add wholesale to my Amazon business. I had actually gone through 3 different wholesale courses to teach me how to do it. Each time I went through a new wholesale course I would try what was taught, but I kept coming up empty. It was extremely frustrating… then I scheduled a phone call with Dan Meadors from The Wholesale Formula. That conversation opened up my eyes to things about wholesale I never thought about before (and was never taught). I took his advice and began to find multiple wholesale accounts. Not only did I find wholesale accounts, I was actually able to successfully land the wholesale accounts.
Would you have wanted to listen in on that conversation? Unfortunately, we didn't record the call, but Dan and his team have created something even better: a free webinar series focused on successfully adding wholesale to your Amazon FBA business. The content in this free video series is the same content that I heard in my phone call with Dan… and more!
Unfortunately, this free webinar series is currently closed, but if you want me to tell you when the doors are open to the free wholesale workshop again, then sign up for the wait list where I'll email you the moment the free wholesale workshop videos are available again. This free video series that will open your eyes to what is possible with selling wholesale items on Amazon, so take a moment, and sign up for the wait list.

Back to the main page for The Full-Time FBA Show

Episode Transcript:
Announcer:       Welcome to the Full-Time FBA show. In each episode it's our goal to help you turn part-time hours into a full-time income selling almost anything on Amazon. And now, your hosts of the show, Stephen and Rebecca Smotherman.
Stephen:           Welcome everybody to the Full-Time FBA Show podcast. I'm really excited to be here today to bring you some awesome stuff that will help your Amazon business move forward.
Rebecca:           Yes I think this is going to be a really great episode and I'm excited for a lot of you to be able to hear it and to learn more about wholesale, that's the topic for today. We have Dan Meadors of The Whole Sale Formula here doing an interview with Stephen. And it's really interesting how Stephen got involved in doing wholesale, and a lot of that has to do … Well not a lot, pretty much everything has to do with what he learned from The Whole Sale Formula. So tell us a little bit, Stephen, just as an introduction, about how you got into wholesale, how you met Dan.
Stephen:           Well go back in time about three or four years and you and I were selling on Amazon and I was knee deep in retail arbitrage, you were doing online arbitrage. And we're trying to find a way where I could stay home a little bit more and I wouldn't have to drive around to a bunch of places and wouldn't put the wear and tear on the vehicle and I could just spend some more time at home and find inventory that way. And you already had the online arbitrage taken care of and I really wanted to figure out wholesale. I took a couple of courses, read a few books on whole sale. And I kept trying these different strategies and honestly nothing worked. A lot of people ask us, "Well what are the ones that didn't work?" We're not going to share the courses that didn't work for us because they've been able to work for others, but it just didn't click with us.
Rebecca:           And there was a lot of good things you were learning from them … it didn't have the key to unlock everything we needed to know in one spot.
Stephen:           Right. And that's when I was in a Facebook group and I won a contest to get a free hour phone call with Dan Meadors of The Wholesale Formula. And so I was like, "Oh this is awesome," really glad I won a contest and got a chance to talk with him for an hour. And man, an hour phone call with him totally changed everything. I started to finally … things just started to click into place and I started seeing results because I was finding wholesale accounts based on my conversation with him, and it's just grown since then.
Rebecca:           Yeah. And since then you actually enrolled and took the course, and everything with the wholesale side of our business just took off.
Stephen:           Yeah. And we've been able to scale our business a lot more. We've been able to make more of that full-time income with part-time hours. Because if I spend a whole day doing retail arbitrage, I leave at 7:00 in the morning and I come back at 9:00 in the evening, half that day is in the car basically and that time was taken out and I could find more inventory instead of just kind of looking for stuff that I'd buy a one off or a two off. I could go deep on items and I can be able to find more inventory that I could just continually reorder as I begin to start selling out. And wholesale really just clicked when I talked with Dan, and I can't wait to bring this interview to you with him.
Stephen:           All right I have on the phone with me right now Dan Meadors from The Wholesale Formula, and man this guy has literally changed my life. I was able to talk with him on the phone for a little while when I was searching for how to learn, how to sell wholesale items on Amazon, and just an hour on the phone with him totally blew my mind. I took pages and pages of notes and I was able to apply the stuff that he taught me. Part of his job is to help train people how to get started with selling wholesale on Amazon and so that's what we're going to talk about, how you can start selling wholesale items on Amazon. Dan, thanks for hanging out with me today. I look forward for this conversation.
Dan:                 Absolutely brother. Thanks for having me on here.
Stephen:           Yeah. Thanks for your time. You are a busy guy. I know you love talking about wholesale and I can tell it in your voice you're a very passionate communicator about starting wholesale on Amazon, and not just starting but taking that next step to make a full-time income with wholesale. I know with our Amazon, we do some resale arbitrage, we do some online arbitrage, but it was wholesale that really helped kick things into high gear and it's allowed us to actually work less hours, but make more money. It was a game changer for us. But let's go back in time a little bit, give me a quick idea of how you first got started selling on Amazon, and how you stumbled across the whole wholesale business.
Dan:                 Yeah for sure man. We got started just like you did and a lot of your audience. We got started with retail and online arbitrage and did that for a few years. And it actually did really well, I still think that's a great mode for people to start selling on Amazon. And ultimately I think it's a good way to be able to make a lot of money, but the problem is, for us, is that every time we stopped working our income went away. It's just not a reliable business because, while you're making great money, you're still tied to that clock, right. It's just like trading time for dollars just like having an ordinary job. So while we had our own business, we didn't have a real business that gave us the freedom that we were actually looking for. And that's kind of how we stumbled into wholesale.
Dan:                 We were looking for ways that our business could generate money without having direct input from us, or systems that could easily be automated. That was one of the problems with retail arbitrage is, everything is so subjective and you're making so many individual decisions. Like when you're in a store, you scan an item, and you look at it and it's good or it's not, but there's some level of intuition there that says this item has been good in the past or you feel like this item's going to be good in the future. You're just making so many spot decisions that it makes it incredibly hard to scale. It's very, very hard to input your brain into another person to be able to hire an employee.
Dan:                 So whenever we were looking at more easily scaled options, we looked at private label, and ultimately did give that one a go. But the problem for us is, private label's a great model, but it requires so much skill. You have to be able to build great listings. You have to be able to drive traffic. And you have to be able to sustain fairly large opening orders, and we just didn't have the cash for it, and we didn't have the skills at the time to be able to drive people to our listings. We weren't excellent at crafting brand new listings from scratch. So ultimately, while we did make money in that model, it just wasn't easily scaled for us. It required so much of our direct input, and a lot of that is because the complexities involved.
Dan:                 So then we ultimately looked at wholesale. And wholesale is fairly similar in that your order product directly from a manufacturer, and then sell that product. But the thing is, is I was dealing with products that were already established. I didn't have to drive traffic. I didn't have to do things to make the product sell so my risk was minimized, which is really good if you're cash flow poor, which we were relatively speaking. Because I couldn't have afforded to invest $15,000 or something like that into an order and then just hope it sold. So whenever we did wholesale it did open a lot of doors for us because the thing about wholesale is, everything is developed from a system or a process. We're not making a ton of individual decision, like we review our products and if they meet certain criteria we order them. And guess what, if the order doesn't go well, let's say that it ends up being a product that we shouldn't have bought, we sell through it and we just never order it again.
Dan:                 Because that's the thing, is all the products that we carry have those established stales histories. The products are already doing well on Amazon and it's our job as sellers just to make them perform slightly better.
Stephen:           Right. And I hear when people talk to me they say, "Okay you do retail arbitrage. You do online arbitrage. And you do wholesale. Why aren't you doing private label next?" Thinking that that's the next step. And I agree with you, I love the fact, with wholesale, there's tools out there that are fairly affordable, some of them even free, that will give you the history of certain items on Amazon that already have a good track record. And you can look at that history and make a smart decision to figure out what the future of that's going to be, and you can join the party of the other sellers that are already selling that item.
Stephen:           With wholesale you're able to continue to go back and order again and again and again, because with retail arbitrage and online arbitrage usually you're chasing the sales, you're chasing the clearance. It's very rare to find something that you can continue to order over and over again. But with wholesale, man it's just a goldmine you can continue to go back to and it does not run dry. And if one area kind of does run dry, there's others that you can find fairly easily that will open right back up with you.
Dan:                 Yeah that's exactly what I've seen too, is it is that easy really. You find products that work for you, and if they stop working for you, you just find more products. The last time I looked there were 516 million listed on Amazon, and Amazon only carries 12 million of those. So when you put that in context, that's like 2%. I don't even know if it's that much. I'm not a math wizard, but it's a very small amount in comparison to the opportunities that are available on Amazon.
Dan:                 And then even now you look and Amazon continues to shrink its retail division. And that makes even more opportunity available to third party sellers. So not only is it a viable market, I feel like it's a continually growing market.
Stephen:           Right. So if someone's interested, they're like, "Oh my gosh this sounds awesome. I want to get started." What would you tell them is the first step? What's something that they could do right now to start getting their feet wet with wholesale?
Dan:                 The one thing you truly need is you do need a retailer's certificate if you're inside the United States. So if you're inside the United States you'll need that. If you're outside the United States you'll need to create a company in your home country to be able to start buying and selling. Because that's the one thing that wholesale companies look for, is they do not want to sell to end consumers, they don't want to sell to regular customers. What they're looking for is they're looking to sell in commercial quantity. So when you can show them that resale certificate, that's like a driver's license that says, "Hey I'm an actually business that buys and sells product." So that's the one true requirement you need.
Dan:                 But getting started with wholesale on Amazon is really easy because the way we source products. I source all of our products directly from Amazon. That means I'm not looking for new opportunities, I'm not trying to predict the market. I literally go on there and I look for products that are performing well already, that aren't carried by Amazon, aren't private label, and have more than three sellers. And those are products that present amazing opportunities to me.
Stephen:           Yeah. And there's opportunities everywhere. I feel like there's some people who say they get started selling on Amazon and looking for wholesale opportunities and they can't find it, but I feel like that they're not just looking long enough, that they think it should be as easy as walking into a store and finding the inventory items.
Dan:                 Well I think that might be the disconnect, right, and that's something that we struggled with early on when we came to wholesale. Whenever you're in that retail/online arbitrage mindset, you're used to looking at staple brands. You walk into a store … If you walk into Walmart, Target, all the major stores that most retail arbitrage shoppers shop at, they see the same types of brands and it kind of jades your mind into thinking that those are the only types of products that do well. When in reality, there's tons and tons of small to midsize manufacturers that don't sell directly to Walmart and aren't your traditional arbitrage opportunities, that do incredibly well, and that's really our target market.
Dan:                 I'm not looking to work with big, massive brands. Instead, I try to work with smaller brands where I can make a real difference in their bottom line. If I make an improvement to some Nike listings and it improves their sales $1 million on Amazon, that's not even a dent in their bottom line really. But if you do that same thing with a smaller brand, and you improve their sales $50,000 or $100,000, that's huge. That gives that brand potentially the flexibility to hire another employee and actually start growing their business. So that's what we're looking for, is we're looking for small brands where we can have a real impact in their sales and just be a true partner with them.
Stephen:           Yeah that was one of my struggles too when I first got started. I was looking for the big name brands, trying to get in the door and having them let me sell their stuff on Amazon, and I kept getting the door slammed in my face very time. But then I started taking the wisdom and the teachings from you, and started to realize, "Okay these smaller brand names." I started to look at those items on Amazon and I was like, "I've never heard of that brand, but look at their sales velocity. Look at the amount of stuff that they're selling. I should check into that." And so now, present day, the wholesale companies that I purchase from to sell on Amazon are brands that I've never heard of before. It's not any of these nationwide name brands, they're stuff I've never heard of before, but they are helping me out financially with consistent sales that I continue to go back every month and reorder, and its been amazing.
Dan:                 That's the thing right, is there's so many products out there and not everybody wants the products that you see in Walmart. That's the thing, is the majority of brands that we carry are specialized. They're specialized in some way and that's what makes them a niche brand and that's honestly what drives their appeal as well, is that they are of a different quality or do someone slightly different. But those are the real opportunities. Those are the opportunities that you have to make tons and tons of money on Amazon. Because when you develop those key partnerships and you become essential in their business and helping them grow on Amazon, the sky's really the limit.
Dan:                 We've seen brands … One of our students, he was working with a brand. And originally when he started working with that product it was doing $160,000 a year on Amazon, which it's a decent little product, but it's nothing particularly amazing, particularly with the size and scope of Amazon. But within one year, he had that product selling over $1.1 million, on Amazon so that's what's possible. But guess what, this was a small brand that he was working with and it literally changed … it changed their whole company. It let them increase start a new division of products, it really did change how they operated and he developed such a strong partnership with them.
Stephen:           So I hear $1.1 million, and I hear $160,000, and all these big numbers. So that kind of makes me think, "Man i need to have a lot of money when I'm starting with wholesale." How much money do you actually need to get started with wholesale?
Dan:                 That's the beautiful thing, right, is because those numbers compound over time. So it's not like you're buying $160,000 in inventory in a day. So the way that typically … the type of minimum orders that we see are $500-$2,000, in that range. We believe that's great number to get started, is about $2,000. You need $2,000 for liquid inventory, and that's because with those $500 minimum orders. That gives you enough chance to potentially place a larger order and get a discount. Also, it gives you a chance to potentially work with more brands and find a product that really works for you and somebody you can actually align with and create a partnership with. So I think $2,000 is a fantastic number to get started with.
Stephen:           Yeah that makes sense to me too. I've got some companies that their opening orders, $500, some of them are as low as $150. And then after you're done with the opening order, the reorders are usually even lower than that. And so it's not as much money as most people think.
Stephen:           So, the next thing I want to talk about are the two biggest pain points that a lot of people experience when it comes to getting started with wholesale and trying to sell on Amazon. One thing that I hear a lot of people say is they reach out to these wholesale companies and every single one of them says, "I'm not selling to Amazon sellers anymore." So how do you overcome that opportunity when they say, "Hey, I'm not going to sell to you, you're an Amazon seller."
Dan:                 Well it's funny because by the way you phrase that I can tell you've talked to us a lot because it is an opportunity. That's exactly what it is. When somebody tells you no, that they're not taking on any more Amazon sellers, that becomes a prime pick for us. Because here's the thing, if you apply to an account where they accept every seller, what happens to the price? It gets driven straight into the dirt, almost every time. And that's just because every one has access to it and they're trying to make the next sale. It's almost like an arbitrage item at that point, right.
Dan:                 But whenever the brands are selective about who they sell to and they don't work with everyone, that presents a real opportunity because those products tend to stay good for a long period of time. So working with those brands is actually, it's pretty easy. What you have to do is you have to identify, number one, what do they struggle with and where can they grow. And then you have to be able to provide that solution for them. So rather than just becoming another seller, we do take on a different approach. We really do take on that partnered approach where we help them understand the Amazon marketplace, we help them improve listings and do things that will actually increase their sales. But that really is it, it's identifying what their weaknesses are, and then being able to provide a solution and a sounding board for them.
Stephen:           Yeah. And I've seen this open doors for me as well. When you hear, "Find out what their problem is and create a solution," and, "Be the solution," a lot of people hear, "Oh gosh that's going to take a lot of time and a lot of energy, and it's not going to be worth it, and it's going to be really hard." But really, the solutions are actually quite easy, and they might take some time, but it's not really difficult or hard at all. And that hard work that you do put in up front will open up the door in a way that will pay you back every single month or every single disbursement with your Amazon sales, and it's going to be completely worth it.
Dan:                 For sure. Making those changes on Amazon isn't incredibly hard. So let's say that one of the growth points that we've identified for a vendor is new pictures. Well a lot of the time these brands have great product portfolios, but the listing was created with a third party seller who probably found it in a Walmart or something like that, and they just took the minimum picture and they put the minimum title because they had 10 units to sell and that was their interest in the product.
Dan:                 But whenever you look at the brand as a whole and you contact them and you say, "Hey you do have poor pictures and this would help us convert and acquire new customers. Do you guys have any product images that we could upload?" They generally have a bevy of images. So actually making those changes may take only five minutes. It becomes opening a case in seller central and uploading the images. And guess what, you've done something that none of their previous sellers have ever done. You've immediately helped their sales, and you've started that partnership. You've started that, "I'm willing to help you guys grow this presence," in five minutes. That's the point is these things aren't incredibly hard, but there's the disconnect. Most manufacturers, they do not want to be retailers, their goal wasn't retailers. They're not good at it, they don't understand the science behind making things sell. They understand how to make a great product and they understand how to get them into stores or to other sellers. And those are the sellers that actually make their products do well.
Dan:                 So effectively what it does is it allows us to fill that service for them. It allows us to be able to be their expert in the marketplace, but it's so easy to do. It just doesn't take very much work to be able to make a big difference for these brands.
Stephen:           Right. I know from my own experience there are some items on Amazon that the buyer feedback for these particular items on Amazon, there was a lot of the feedback that should've been removed and it wasn't. And so feedback for that particular product was actually causing the search results for that particular product not to be as good in the search results for … you know when the customer is looking for the item. And so I went through and I saw the kind of feedbacks. There was some negative feedbacks that was actually saying that this item arrived late, well that's not the product's fault that's the distributors fault, that's the warehouses fault. And so those negative feedbacks need to be removed, it goes against the product feedback policy.
Stephen:           And so I went through and I knocked a bunch of those off and the manufacturer who realized and saw that, "Oh we're actually getting more sales for this particular item," and the reason why was because these negative feedbacks aren't hurting us anymore. So just a quick little thing like that, that just like you said before, took five minutes and helped show that I'm not just a wholesale seller who is wanting to buy and just is totally focused on buying. I'm also focused on serving and I'm a team worker with them to help them increase their sales.
Dan:                 Right. But let's look at the impact you had beyond just Amazon. Because what happens? The vast majority of people when they go into stores now … My girlfriend does it. I do it. When I'm in there looking at an item I'll look it up on Amazon and read the reviews. And if I see that something has 3.8 stars, it's generally not a product that I would be interested in. So what you've done by just taking that extra five minutes and going through and addressing those feedbacks that were incorrectly left, it's not like you cheated the system. You were removing feedback that should not have been on the product because it was related to the [inaudible 00:22:53] experience, not the product itself.
Dan:                 So when you did that, what you did is you helped their sales outside of Amazon. You helped their company's perception. Because whether brands realize it or not, Amazon is the world's biggest billboard right now. More people will see their product on Amazon than will see them in any store they sell to, so it's paramount that brands have a great Amazon presence. And that's ultimately what you did, is you helped improve that experience and you helped improve overall their product perception, even outside of Amazon. So not only did it help their sales there, but I guarantee you it helped it outside as well.
Stephen:           I never thought about that before, but you're absolutely right. That's exactly what I do. I'm in the store, I look at Amazon feedback on certain items before I purchase. So that's a win/win situation for the product, and it's a win/win for me trying to get that wholesale account, and a win for the customer. I mean there's wins all over the place.
Stephen:           So the next big problem that a lot of people say when they're trying to get started with wholesale on Amazon, they say, "Every product I find is not profitable enough." So what are people doing wrong if that's their experience?
Dan:                 Well number one, generally that's targeting, right. They're looking at products that accept everybody. And why are those products not profitable? Because everybody carries them and they're just trying to make the next sale. So number one is you're potentially not developing the right relationships. But number two is you may not be negotiating enough. That's the thing that's a part of business is we work with every vendor that we onboard to make sure that we're getting the best possible price. Not just to make the most money, I'm not just trying to line my pockets, but it creates that flexibility where I can actually help them thrive in the marketplace by doing things like running ads or something like that.
Dan:                 That's one of the things, whenever you're working with a brand is you have to show them how giving you a better price actually helps them succeed.
Stephen:           Yeah that makes a lot of sense. I think a lot of times when people, like you said before, retail arbitrage, online arbitrage has a certain type of mindset. And you need to kind of switch to a wholesale sourcing mindset when you're thinking about things like traditional margin.
Dan:                 You know and that's one of the things, you mentioned the traditional margin, is people get used to that retail and online arbitrage margin right. Now wholesale, I think it's widely confused that wholesale has bad margins, and it's just not true. Whenever we used to do retail and online arbitrage, our margin may be 30, 40, 50%. But here's the thing, there was so much cost that goes into acquiring that product, like driving around. We have to do all the things ourselves to actually get that product. Now with wholesale my margins may be 20% or 25, or 15, in that range. But guess what? After I've made that initial investment into calling a brand and fixing their listings and doing all that stuff, reorders, I just simply call them and place a reorder, and that's pretty much it. So think of it from that perspective, your margin's a lot closer to a true realized margin.
Stephen:           Can you talk us through a little bit when it comes to finding inventory, the kind of reverse sourcing method that you guys teach?
Dan:                 Like I said, we look exclusively at Amazon to source our products, and we just use our reverse sourcing wholesale model. And what that means is, we find products that are performing well there, and then we go contact the manufacturers to carry those products. Now where that really differs from traditional wholesale is that traditionally wholesale … most people would say go to a distributor, find out what they have, find the products that work and carry those products. Well ultimately we started that way. We did just the same thing that everybody else does. We went to Google, we found lists of distributors, we found wholesalers and all those things.
Dan:                 And then we would get these gigantic list of product and you would just go through and you would find absolutely nothing, like nothing that makes sense price wise. And it's just because you're buying with that … Number one, you're buying with extra margin built in, and the distributor has to make a cut, they're not in this business to give you free product. They have to make money as well. So you have to incorporate that margin in. And then beyond that, you're just working with whatever's there. You're not actually selecting the products that work for you.
Dan:                 So that was the major change for us, is after we beat our heads against the wall so many times by looking through these catalogs and finding nothing, we just eventually got to the point where we found the product on Amazon and reached out to them. And they gave us a price list, and it just worked. Why? It didn't have the extra margin built in. So that was one of the things ultimately that it does. Number one, it really streamlines that process for us. Instead of trying to hunt what products to sell and try to make things work, we find the product that we want and then we just go find out who makes it. So that's really, really streamlined.
Dan:                 But the second part is, we're getting at the best possible price. There's no extra margin built in. The vast majority of times that we're working with brands we're working directly with the brand, so we do get the best price.
Stephen:           Right. Yeah. And that's a game changer for sure. When you talked before about scaling your Amazon business with wholesale, and here at Full-Time FBA we talk a lot about turning part-time hours into a full-time income, I know a big chunk of that is outsourcing. So what, when it comes to wholesale purchasing to sell on Amazon, what part of that can be outsourced?
Dan:                 The crazy part is the entire process. Because it's all process oriented, the way we find products is process oriented. We look for products that meet certain criteria. Now, what we do is we actually outsource that to virtual assistants. So our virtual assistants are finding leads every single day for us. Then internally we have our employees that actually just call manufacturers. I want to pause there because originally I was making those calls, and that's how everybody's business starts. But as your business grows and you're able to start that scaling process, you can put employees in place to actually do those processes for you. And that's what we've done. So my role in the day to day operations is almost nothing, but that's true because the processes.
Dan:                 And then you have things like software. We use an inventory software called RestockPro, and that software analyzes our sales constantly and it tells us whenever we need to order a product. So we're not in there manually checking inventory and stuff like that, we're able to do that through an automated process. And that's pretty much true for the whole process because we're not creating listings. Everything we do is measured, so it has a process or procedure behind it. And that's ultimately what gives you the ability to create scale, or in your instance, like you said you just want to turn part-time hours into a full-time income, and that's exactly how you're able to do it. It's just by outsourcing and automating the parts that you don't directly have to have your hands on.
Stephen:           Yeah. In episode nine of the Full-Time FBA Show podcast we focused on outsourcing. So if you're listening to this right now and you're like, "Oh my gosh that seems so overwhelming, trying to learn how to outsource all of this." Well it doesn't happen overnight. We go into that in episode nine of the Full-Time FBA Show. You don't outsource everything overnight. You learn how to master it yourself, learn how to figure these things our yourself, and then one by one, slowly by slowly, begin outsourcing certain aspects to … You know you can fast forward a couple years, you have almost everything outsourced which now you're making that money, you're spending really part-time hours and you're able to have a successful Amazon business with other people doing the work for you, and it's a game changer.
Dan:                 Absolutely. I think that's everybody's goal right, is nobody wants to create a business that makes you just work endlessly. That doesn't offer the type of freedom that we're looking for. But being able to do it through a scaled and systemized fashion allows you that freedom and flexibility. That was a game changer for us, but you're exactly right, it doesn't happen overnight.
Dan:                 Originally I was working my tail off to do every aspect of this, and one at a time I was able to fire myself from a position. That was my goal all along is you look at all these jobs and all these hats you wear inside your business, and that should be your goal is I need to fire myself from each one of these over time. And that's developing a process or putting a person in place to do that, and you do it as your capital grows and as your business allows. But within a couple of years I was able to fire myself from literally a day to day position in our business.
Stephen:           The last question I want to talk about before we get into the lighting round, because I ask my guest the same three questions during the lighting round, so we'll have some fun with that. But before I get into that, when it comes to running a wholesale business and selling on Amazon, what do you think are the most important mindsets that you need to be successful with selling on wholesale with Amazon?
Dan:                 Honestly I think it's a service first mentality. And what I mean by that is, whenever we contact vendors I contact them actually wanting to help them, and I know that we can be successful if our interests align. And the way to make our interests align is me being able to provide that extra value. Because if you're not, if you don't have that service first mindset you're just like the other sellers on Amazon. You're just another person that they have to hear from or talk to. But whenever you come to them from that genuine place of, "I want to help," that's a game changer. And that's how you develop real, long term partnerships that make your business flourish and grow.
Stephen:           Yeah. And I found that whole thing to be true with my own Amazon business with selling wholesale. And yeah, when you stop thinking just me, me, me, what can I get out of it, then things begin to really flourish and grow.
Stephen:           All right, lightning round questions. You're welcome to give as much detail as you want, or you can just be quick and to the point. But I've got three questions that I ask every one of my guests and we have a little fun. First question, what is your favorite thing to do when you're not working on your Amazon business?
Dan:                 Play with my kids. Currently during this time of the year, in the summer, we're in the pool almost every single day. Luckily I have two little water dogs that just love getting wet and playing in the pool, and I'd say it's my absolute joy.
Stephen:           That's awesome. Second question, what non Amazon book are you reading or have read that's impacted your business?
Dan:                 I mean I have a ton of books that absolutely have changed the way I think about business, and one of the great ones is From Good to Great by Jim Collins. And you know what that book is about, it's about staying in your lane and learning how to be the best at whatever you do. I think that being able to do that, being able to position yourself or make strides to be the best will make you ultimately successful in a specific area. But there's other good ones, Ready, Fire, Aim, that one's also had a huge impact in our business. And I think a lot of people, particularly budding entrepreneurs need to read that book because there's this thing where people get ready to get ready before they actually take action, and that's what that book is about. It's about that mindset of let's take action, kind of see where things land, and learn from that experience, and then continue moving forward.
Dan:                 And that's what I've learned from dealing with tons and tons of people, is that the people who consistently move forward are the ones who end up being successful, and it's just because they learn so much from experience rather than just trying to learn additional material.
Stephen:           Yeah. Well thank you for those recommendations, Good to Great's on my to read list, and I'm going to add Ready. Fire, Aim to my to read list, and I've got more reading to do. Last question of the lightning round, what are you most excited about when it comes to the future of Amazon?
Dan:                 Oh it's just the fact that it's continually growing. I don't know how many people actually know this, but Amazon is 50% of all online sales in the United States. That is massive. And then whenever you think about it in that context, it's 10% of all commerce is now e-commerce, which means that Amazon's customer base as it stands represents 5% of the United States. That is a massive amount of people. So as brands become more adept and aware of how important Amazon is, they consistently need more people to help them manage that presence. Because it is very important, it is very important to have just a fantastic presence and billboard to your potential customers from Amazon.
Dan:                 So honestly that's what keeps me just completely excited, is there's just so much opportunity the more that people pay attention to it, and the more commerce that actually comes to Amazon. Because right now not all brands are actually on there. In fact very few are in comparison to how many brands exist in the world. So as Amazon grows it just provides that much more opportunity for sellers who want to get in there and provide real value and take advantage of it.
Stephen:           Yeah I couldn't agree more. Well thank you so much Dan for hanging out with me. Before we go I do want to let people know that either pretty soon or even right now you can get access to a free wholesale workshop where Dan and a few others help walk you through getting started with selling on Amazon when it comes to the wholesale side of it. And so Dan can you tell us a little bit about the workshop and what people can expect with that?
Dan:                 Yeah absolutely. When we do these workshops it is a way for us to show people exactly how this business works. And that is how we find products, how we analyze those products, how we reach out to manufacturers and start developing those relationships. Because here's the thing Stephen, when I got started this type of thing didn't exist. We were out there Googling and beating the streets, and ultimately were just running into walls everywhere. So whenever we get the opportunity to do these kinds of workshops it really does help people understand that model and maybe it's something that they can get behind and it'll change their life like it did mine. But if nothing else, the information inside that workshop will help you change your business.
Dan:                 If you're not interested in wholesale at all and you just want to be a better retail arbitrage seller, you should come to that workshop because there's so much information and analysis that we use to analyze products that you can take and directly apply to your business. So it's just our opportunity to interact with people and really teach them about the opportunity that is available for wholesale on Amazon.
Stephen:           Right. And the best thing about this workshop is that it's absolutely free. In fact, I've taken a few wholesale courses, paid courses, I'm not going to name names of these courses that I've taken, but your free wholesale workshop is actually better than some of the paid wholesale stuff that I've taken in the past. And so I really appreciate the heart behind that and the desire to help people because there's so much knowledge given in this free wholesale workshop that just taking it and soaking it in will help your Amazon business no matter what you focus on.
Dan:                 Yeah absolutely. Like you said it's 100% free and that was what we wanted to do is we wanted to provide people that opportunity to see if it's something that might help them.
Stephen:           And for more information about this wholesale workshop, if you go to fulltimefba.com/wholesaleworkshop you'll gain access to that workshop. If it has not started yet you'll get an opportunity to sign up for a wait list where I will email you the day that the workshop opens. So just know that it's only going to be open for a short amount of time and so you want to make sure that you take advantage of the wholesale workshop. And if it happens to be closed or not open yet, sign up for the wait list so that you can be notified immediately so you can take advantage of the free wholesale workshop.
Stephen:           Well Dan thanks so much again for hanging out with me today and talking with me. I appreciate your heart. I appreciate the time that you spent talking with us about wholesale and I wish you all the best my friend.
Dan:                 Thanks to you brother. I really do appreciate it.
Rebecca:           Well we hope you really enjoyed that interview. We hope you took away lots of information that can help your FBA business. I know that the information that we've presented here can be overwhelming at times and so we like to summarize what we've talked about in our episode show notes. You can always find those show notes for each episode on our website fulltimefba.com. If you go to fulltimefba.com/12, that's the number 12, that will take you to the notes for this page and you'll find information and links to different things that were mentioned in the interview.
Stephen:           And if you have a moment and you're really enjoying this podcast we would love a review. If you go to fulltimefba.com/leaveareview I will walk you through what you need to do, the links you need to click on, and what you need to do to leave us a review on iTunes, and that helps us reach more people because the more reviews we get the higher we show up in search results and the more people we can help. And that's our goal with this podcast, to help people find new ways that they can turn part-time hours into a full-time income with Amazon. Wholesale has been a huge help with that and if you want to learn more, fulltimefba.com/12.
Stephen:           Next week on the show we're going to be talking about seller's central and how you can increase your chances of getting the results that you're looking for if you're opening up a seller's central ticket to try to get some help with a multitude of problems. There are opportunities out there that you can increase your chances of getting the help that you need and … I don't know if this is going to show up on the sound, but we are under attack.
Rebecca:           This is the weekly tornado siren warning. We have a tornado siren right outside our house, so I don't know if you can hear it. We heard it, but we're fine, it's the warning.
Stephen:           We're not going to die, right? That's just the warning. Okay.
Rebecca:           Okay. See you next time.
Stephen:           Take it easy. Bye.
Announcer:       That's all for this episode of the Full-Time FBA Show. So head over to fulltimefba.com/podcast where you'll find the show notes and links from this episode. While you're there subscribe to our newsletter where you'll get several free downloads of our popular and helpful Amazon FBA resources, including a free ebook. Now take action on what you've learned today so you can find success at turning part-time hours into a full-time income with Amazon FBA.