We have a very special guest joining us today on The Full-Time FBA Show. Chris Green is one of the original Amazon resellers who kickstarted our own (and so many other people's) Amazon FBA business. He has a multitude of books that help people learn how to resell online, and today he is here to tell us about his new book, The Flip Game. In this interview, you'll hear about how Chris influenced our business, the difference between flipping and arbitrage, what inspired him to focus his new book on flipping, and so much more.
We discuss all the different niches you can attract by finding unique items to flip and how his book outlines this, before going into how to use Google Lens to your advantage. Our guest even tells listeners how you can get his book for free, so be sure you don't miss this one!
Listen on the podcast player below.
Like what you hear? Tell a friend… and be sure to leave us a rating and a review. Here's how.
Key points from Episode 192:
What flipping is and when it's a great tool for your FBA business.
Introducing our guest, Chris Green, and how he's influenced our own business.
What inspired Chris to write his new book and why he focused on flipping.
How the book is set up and the kinds of tips Chris gives for all the different flipping niches.
What Google Lens is and how it can help with flipping items.
How to get Chris's new book for free.
Links and resources mentioned in this episode:
Right-click here and save as to download this episode to your computer. 

The Reseller's Guide to Board Games
My number one favorite item to buy at garage sales to sell on Amazon is board games! The awesome thing about board games is that they sell for really good money in both new and used (collectible) condition.
In fact, I have discovered the secrets to making hundreds of dollars a week selling new and used board games, and I want to pass on my strategies to you.
I find profitable board games at garage sales, thrift stores, retail stores, online stores, and so many other great places. I'll honestly run out of money before I run out of board games to find and resell. It's because of this abundance of opportunity that I decided to create The Reseller's Guide to Board Games: How to Turn Play Money into Real Money. This course is a combination ebook and video course that walks you through everything you need to know about making big profits buying and reselling board games.

Back to the main page for The Full-Time FBA Show


More Episodes from the Full-Time FBA Show podcast:
Don't miss an upcoming episode! Subscribe, download episodes, and review the Full-Time FBA Show:

Episode 192 Transcript: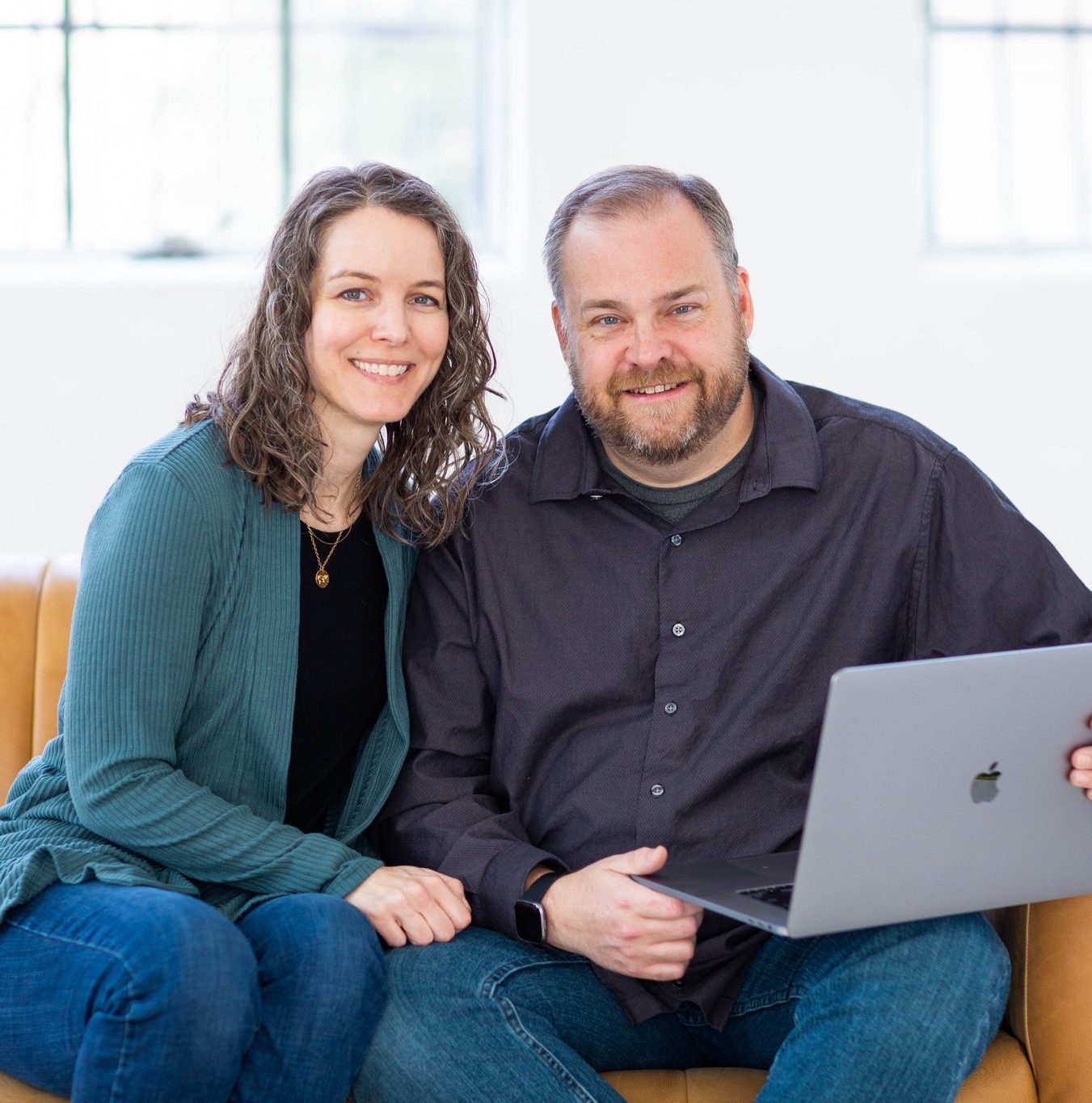 [INTRODUCTION]
[0:00:01.8] ANNOUNCER: Welcome to The Full-Time FBA Show. In each episode, it's our goal to help you turn part-time hours into a full-time income, selling almost anything on Amazon. Now, your hosts of the show, Stephen and Rebecca Smotherman.
[WELCOME]
[00:00:21] REBECCA: Hello there, and welcome to this episode of The Full-Time FBA Show. We're on episode number 192. Today's episode is going to be an interview that Stephen did with author Chris Green. He has a new book out called The Flip Game. The book is about flipping items for big fun and big profits. Welcome to the show, Stephen, and tell us a little bit about what this interview is going to be about.
[00:00:43] STEPHEN: Yes. A few days ago, I sat down with Chris Green. We talked about a lot of different things. But one of the things we talked about was his new book called, The Flip Game. The Flip Game is something that is going back to Chris [Green's 00:00:53] original roots with selling online. We got into some strategies and some stuff that's going to really be interesting to you. So be sure to stick around for this interview, and we'll have some fun with it.
[EPISODE]
[00:01:08] REBECCA: In this interview with Chris Green, you're going to hear him and Stephen talking about flipping. Flipping is another word you probably have already heard it before many times as you're getting into reselling items. But it's another word for arbitrage. It's the concept of buying an item for a low price and then reselling it for a higher price. Typically, at Full-Time FBA, we concentrate on selling replen items. Items that you can go and source over and over again, in order to resell on a consistent basis and have that same inventory item in stock continually so that you're making money a little bit in a more of a passive way. Then the type of flipping that they're talking about in this interview, they're talking more about buying items one off. It's an item that you're going to find and get a great deal on it and be able to flip it, but you're not necessarily going to be able to go and find it again, to resell again and again. These are the types of items that you're going to find at garage sales, thrift stores, estate sales, those types of items. That's a really great method to use. If you don't have a lot of sourcing capital, if you don't have a lot of money to work with, if you're just getting started reselling, maybe you don't have a lot of money that you can spend on sourcing each week.
So, flipping could be a really great way for you to get started with a small amount of capital and then build that up, build that snowball of profits that we've talked about. That's one of the things that they talk about in this interview that's really, I think one of the biggest takeaways is how you can use flipping to build up enough capital that you can start selling on Amazon, or that you can transition from selling one-off items into selling wholesale items or more consistent sales through arbitrage on Amazon, with the profits that you have built up from flipping these lower ticket items. Here's the interview. We hope you enjoy it. We hope you get a lot out of it and we highly recommend that you follow Chris Green and learn more about his book, The Flip Game.
[00:03:05] STEPHEN: All right, so I'm here today with Chris Green and I've been looking forward to this conversation for a really long time. Chris Green has a new book coming out. At the end of this conversation between Chris and I, we're going to show you how you can get this book for free. We're going to have a lot of fun doing that. Chris Green, he's been someone who I've looked up to for a long time in the reseller community over, I don't know, 11, 12 years, something like that, that I've been following you. Thanks just for being here today.
[00:03:33] CHRIS: I'm happy to be here. I had to look back. I actually published the book, Retail Arbitrage, the book that helped you get started in 2011. I don't feel like I've been a published author for more than a decade. Because I never set out to be an author. I wasn't set up to publish books. But it's a great way to distribute information. It goes back to 2011 when we started teaching about retail arbitrage, and yes, we've done a few things since then. A lot around Amazon. I think Amazon is probably one of the best marketplaces to certainly connect with customers, depending on what you're selling, whether it's information or physical products, your own, or other people's products. Yes, I'm happy to hop on here and catch up and talk about all the different opportunities out there. Because a lot of people are like, "I want to make – other people can make extra money on this Internet thing?" "Yes, you can. There are so many different ways and if you try to figure it out yourself, people frequently get overwhelmed with options." They find podcasts like this, so they find books and they try to whittle it down and say, "Okay, what should I do? What am I trying to do? What are my personal goals? What am I good at?" If you can match those things up, I do believe everybody can make money on the Internet, doing something they actually enjoy, which is like, that's something to say, the American dream. But man, that sounds pretty good. To be able to do what you like, do something you're good at and make money at the same time. I think listening to a podcast like this will help people figure that out.
[00:04:55] STEPHEN: Yes, absolutely. I read your book Retail Arbitrage a little over 100 dollars for it on Amazon. I read it over Thanksgiving break. I was selling on Amazon by December. Then, because I am a reseller, I resold your book back onto Amazon.
[00:05:13] CHRIS: Smart. Did you make a profit off it?
[00:05:14] STEPHEN: Just a little bit, yes. The price had gone up. So, made a little bit of a profit on that. Twelve months later, I was making a full-time income selling on Amazon. I would not be an Amazon seller, I don't think without your influence. This podcast probably would not be here without your influence in the life of myself and my wife. We're just really grateful that you're here today.
[00:05:34] CHRIS: Well, I'm glad I could be a part of it. But give yourself some credit for making the decisions. I talk about this frequently and I feel like a 5% number keeps coming up. Where maybe 20 people read my book and only one person really takes action. I've seen this number kind of pop up a lot. It's kind of 5%, this one out of 20. It's nothing against the 19. But it is a, look, you've got to actually chew – the information is out there. But you have to decide, yes, I am going to learn how to read the pricing information on Amazon, and I'm going to decide to go to Walmart and scan some barcodes, and then I'm going to decide to literally spend my money and commit to this inventory. Then, if you're doing FBA, holy smokes, now I'm going to commit to spending shipping and sending it, all this before you make any actual profit.
Those are decisions that people have to make that take on a fairly small risk, but not a zero risk. But that's the other risk. It's so small, because you have the Amazon pricing data. Because you you're very confident that these items are going to sell for this price, they're going to sell this quickly. It's Christmas time. There's going to be sales. But there's still a risk. And if there's any risk, a lot of times 19 out of 20 people are like, "Nah, nah, I don't know. I don't know about that. I'm going to do the no-risk thing where I know if I show up at this place, at this time, and do these tasks, I'm going to get this much money, and then I'm going to go home." That's risk-free, but that doesn't necessarily have the rewards that can come with starting your own business, growing your own business, getting to a point where you have financial freedom to do what you want, each day. Not live a super baller lifestyle, but just the freedom to be like, "You know what, this is what I'm going to do today." Versus, "Oh, I can't do what I want to do. I have to do what someone else wants me to do today because I have that J-O-B", which is nothing wrong with having a job. Jobs can be satisfying and steady and secure and all these things. But there's a level of risk that a lot of people are not willing to take, and I'm willing to bet, it's about 5% of people are taking those kinds of risks. So, you're currently in that 5%.
[00:07:33] STEPHEN: Well, definitely. Yes, I took the risk. I saw the reward. We've experienced the reward and it's been awesome. I know that your first book was Retail Arbitrage. You came up with another book called, Arbitrage, Online Arbitrage. You got Amazon merch book. You've taught people how to do Kindle books, and just like, you got tons of stuff. But your latest book is called The Flip Game. What inspired this book and why are you wanting to focus on this right now?
[00:08:00] CHRIS: What came to me is just so much fun. Anytime I hear if somebody wants to make extra money, they don't know how. Flipping stuff on eBay, yes, anybody can do that. It's just a matter of finding the products, identifying it, and then making a decision. Am I going to buy this? Based on what it costs, based on the condition, and what it's selling for. I can see the sold listings on eBay. Or you can use WorthPoint, and go back even a little further. You make a decision, is can I flip this? But you see how many are listed. You see how many have sold over the last 90 days. You can really nail down and be like, "Okay, I am very confident this will sell in this amount of time." Or if it's really high margin. You're buying a product for $1 that only sells three times a year, but it sells for $250 each time. Yes, and it's small, right? Maybe not buying something big and filling up your garage with products. But these are a lot easier decisions, very low risk decisions. Thrift stores are all across the country. We can find these products, especially at yard sales, thrift stores, estate sales. I have so much fun in estate sales. There's online estate sales that will ship to you. I kind of like the ones that don't ship, because that means the only people who are going to be bidding on those things are people local and about to go, which takes a lot of the potential competition out of the game.
These types of products are out there. It's different from some other types of selling in terms of, you're getting one-offs, you're just going to be used. You have to ship it yourself. You can't necessarily use an FBA-type service, but it's something anybody can do and anybody can do that while they look at, "Hey, I really think I could see some success at wholesale on Amazon." Okay, why don't you learn that? Why don't you save up some money so you can make a wholesale purchase by doing flipping? The people that enjoy flipping, and I find it's a common trait or characteristic where people who had that entrepreneurial mindset, they like making extra money, they like the treasure hunt. They like waking up on Saturday and going out for this sale. They like going to the thrift store, not knowing if they're going to walk out empty-handed or if they're going to find $100 item for a $1 They like the hunt. They like searching. They like to using Google lens 70 times before they find something. There's definitely something psychological where you get a dopamine hit. I remember that scanning books. Did you ever do the scanning book thing?
[00:10:14] STEPHEN: Oh, yes, absolutely.
[00:10:14] CHRIS: So, you're scanning, scanning, dot, dot, dot, and cha-ching, and you're like, it's an emotional reaction.
[00:10:22] STEPHEN: Oh, it's a dopamine hit, for sure.
[00:10:25] CHRIS: Yes. It's not just dopamine in the sense of by itself. It's also like, I'm going to make $75 off this one book. The states that I went to this last weekend, three different $300 books. Your blood cancer textbooks like very, very niche-specific items, but they sell. You can see the sales rank. You can see the keeper graph. I was baffled. These are books that anybody could have picked up and anybody could have scanned and I wasn't there first. But then I'm like, "Oh, I didn't see these in the pictures. Let me scan that." Are you kidding me? This $300 is too early. You can go to state sales and find a book like this about for $2. All the books are $2. On Amazon, this sells for $300 on Amazon.
Anybody can do this, and I'm like, "Am I inviting competition?" I guess. But holy smokes. I can't go to every state sale in the country. Are you kidding me? It is something that I say, I got to go back to is this distill it down. This is something everybody can do. Not everybody can do retail arbitrage. Maybe they're just not built for them. Maybe they don't live in an area where they can do it. Not everybody has the bankroll to do online arbitrage or wholesale or launch a private – imagine a private label launch. You put your entire nest egg on it. That's not a good idea. You need to launch and be like, "Hey, I just wasted $5,000. But I learned something and I'm going to launch again", and then you're confident that like, "I lost five grand, and no, I'm screwed." No, that's not a good thing you should do. But you can flip and make an extra five grand and be like, "You know what, I'm going to try wholesale, for real." But you're playing with money that you've already earned. Hey, if the wholesale thing doesn't work out, I can go flip some more stuff and I can try again. I don't know anybody who can't flip. If you can't flip, I don't have advice if you can't look something up on your phone.
[00:12:12] STEPHEN: Well, this book, the book is called The Flips Game, right? That's the name of the book, right?
[00:12:14] CHRIS: The Flip Game, yeah.
[00:12:17] STEPHEN: The Flip Game. I mean, for those of us who enjoy flipping stuff online, buying something low, selling it high, finding something unique, that's not a lot of competition to sell for a really high profit. It is like a game. It's fun. It is exciting. There are strategies to learn in the game, to win the game. I know that your book, The Flip Game, has different chapters focused on different areas of different niches. You've heard the phrase, "The niches are in the riches", that is never more true than with reselling. I found a book one time that was all about raising goats for goat milk. It was that specific. So –
[00:12:55] CHRIS: That's a niche, yes.
[00:12:56] STEPHEN: Crazy, little niche. Not a whole lot of people who want that book, but those who do are willing to pay for it. Tell us a little bit more about the book and how it's set up with the different niches and different tips and things like that so that people can kind of know what to expect with this book.
[00:13:11] CHRIS: Well, I definitely put it a lot of – I don't want to call it motivation kind of thing. But I definitely come across people who have – maybe it's a limited way of thinking and being like, "Oh, all the good stuff has gone on the first hour of an estate sale." Or, "Oh, that thrift store, they keep all the best stuff for themselves." Or, "Someone else is going to be there at the yard sale before I get there." Yes, probably. But if there's seven-yard sales within a mile of your house, you can be the first one of them, right? You can sometimes see pictures ahead of time. Honestly, I've just never seen a yard sale completely picked over. I just don't see it. I know it's just my personal experience. But I do believe that these things are out there and I think it's people – I don't if you all watch the Gary Vee trash talk videos where he would go to yard sales. He did not spend time looking things up. He went in, looked over real quick, and was out. For me, I enjoy the more specific kind of looking things up and be like, "You know what, I haven't done that before. Or that looks expensive." I have like a few different rules, one, you have to be able to identify things that are likely high quality versus low quality. Because it is a time game.
I actually broke down the numbers in the book, where if there's like thousand items, you can't scan a thousand items. So, if you only have time to scan, or really evaluate 200 of those items, how do you pick? How do you use your time the best? Well, stop picking up stuff that is common, that you see everywhere. That is obviously low quality because those things are very unlikely to be valuable. And they say, "I haven't seen this before. So maybe I'll spend time on that one. Or this, this looks really well made. It's heavy." If I'm in a thrift store, I'll pick stuff and be like, "This is way too light. There's no way this is valuable because it's cheap plastic. It's cheap wood. It's cheap, like, it's just cheap." You can tell it's cheap. If you can train yourself on some of those things then you'll stop picking those things up. It's the same thing with books. Don't pick up the common stuff that you see everywhere. Because it's very unlikely that you save that time and now you're picking from things that just have a better chance of being valuable. So, advice like that. But it's different sources where people often aren't thinking like the online estate sales, where I think a lot of people will psych themselves out and be like, "Oh, if it's online, everybody can see the pictures. It's just going to be picked up." Not necessarily. I got examples to prove it.
I'm buying stuff so – I bought these Bose RoomMate speakers. They're just by themselves are not that valuable. These are white Apple edition. They sell for about $250 to $300. I got them for $11. I think it's 11. It might have been 14 or so. It was under $20. But you had to be close enough to go pick them up and I was. It just happened to be up here. I've seen other sales and I'm like, "Oh, my gosh. I wish I live close to that sale." But I don't know. But I will put it a little bit extra information and be like, if you really want it, there are places local, like little post office shops, who will send runners. You can message them ahead of time, and say, "Hey, I'm bidding on this thing. If I win it, are you willing to go pick it up, box and ship it to me?" Yes, it's going to cost you some extra money. But if you can factor that in and be like, it's still worth it to me, then you could do that. To me, it's problem-solving to go around these things. Which apps to use to find your local estate sales and yard sales, which there's no real secret. I use Facebook Marketplace and Craigslist. I feel all the other apps just pull from those.
[00:16:24] STEPHEN: Right. Absolutely.
[00:16:27] CHRIS: The Craigslist app is nice. You just say where you are, it'll pop up on the map and be like, "Oh." You can find the address and put them in the map and see if it was close. I'm not from the Northeast. If someone says, "Oh, it's in Smithfield." I'm like, "Where's Smithfield? Is that close? Is that far?" I need to use GPS to know where I need to go. A good example of this mp3 player. It's a Microsoft Zune, where I almost threw it out. I almost – I was like, "Well, let me check it just in case." I should know better. Not I almost threw it out and be like, "Oh, something I haven't seen before in my junk drawer. Let me see what it's worth." I have to catch myself and I have to catch myself. I know other people got to catch themselves, where they're psyching themselves out, or they're jumping to conclusions there. They think they know something that they don't, right? I thought this was worthless and I was wrong. It's worth $75 to $100. I'm still shocked. I'm going to use this as a Facebook ad or something.
I guarantee there are thousands of people out there who have this exact thing in their junk drawer and they don't know that it's $100 bill, and a lot of them are going to throw it out. A lot of them are going to put it in a yard sale for five bucks. A lot of are going to donate it to the thrift store. But now, I hope more people are stopping and like pausing the video and be like, "Okay, I can recognize that shape. When I see it, I know it's $100." Over time, you just build up this sense for it and you get better at it. But even as long as I've done this, I still use Google Lens. You may have the Amazon App all the time. I got a question for you. Between the eBay catalog and the Amazon catalog in terms of UPCs, UPC matching, which would you guess, is the better one?
[00:18:05] STEPHEN: I would guess, Amazon. But since you're asking this question, I think –
[00:18:09] CHRIS: You know it's a trick question. I would have gotten to my grave saying Amazon without no hedge, all the way, there's absolutely no chance that eBay has a better catalog. I've got a pretty good dataset on this because I've been making stuff for the book. I say, I don't have actual numbers, and I would guess that Amazon is better on newer products, right? Because they're selling a lot those newer products. But in terms of like depth of cataloging, going back, as I'm scanning the exact same items, getting eBay screenshots and Amazon screenshots, eBay would come back with matches more frequently than Amazon. If Amazon didn't have it very frequently, eBay would. I was very surprised to where I'm using eBay app to scan, because if it's something that's used, that I'm definitely like, it's more likely that I'm going to sell it on eBay. I used to do that. I would scan and look at Amazon prices and be like, "Oh, heck, yes, this sells for a lot." But if it was used there. If it was open, then I have to sell it on eBay, and eBay prices are so much lower. They were like, I almost would buy it if I get of the eBay prices. Now, I go to eBay prices first, especially like yard sales and thrift store-type items. But the fact that eBay and Amazon both have the image recognition built in, although I haven't tested it, I just can't imagine it's better than Google. It might be. I haven't tried it.
[00:19:23] STEPHEN: Talk about that for just a second, the Google image search. Because I know when I first was doing garage sales and thrift stores and stuff when I was first getting started back in 2011 on Amazon, right after I read your book, and I would understand scanning barcodes. I'd be like, "Okay, I can scan books and I can scan board games and I can scan other stuff that's still in the box." But the whole Google Lens thing is really opened up. Tell the listeners a little bit about Google Lens if they don't know and how that will help them with garage sales, thrift stores, estate sales, find and match items you can sell.
[00:19:53] CHRIS: It's really about the match. You can figure out what it is. Then you can look it up and see what it sells for. You said, do it by keywords and all these things. But now we can do it by image. Google Lens is built into so many Android and Google-type products, right? There's four different places you can find it on the Internet. Built into photos, built into search, it's everywhere. A lot of people think it's not on iPhone. If you go to the Apple Store or the App Store, it's not. It's in the Google app. If you're an iPhone user, which a lot of people are, get the Google app. Just search for Google. It's a separate app. It's not just going to Google on your phone. If I press it, it pulls up a screen like this. You can use screenshots or photos. But if you just tap anywhere up here, it's going to open up full Google Lens, right? I'm like holding it to myself right now. I can put this back here, this zoom, and I will just take a picture of it. It's going to tell you exactly what it is in like a split second. It says, "I know that is. That's a Microsoft Zune." Now, you can scroll down a little bit, you can see on Mercari.
Here's a used one on Mercari. It's probably not going to focus. $160 on Mercari. $170 eBay refurbished one. $150 used on eBay. It's that easy. It becomes this fun treasure. Aren't we like, "I don't know what this is." But now the phone will tell you what it is. If you know what it is, you can look up pricing information and then make that decision. What's it going to cost? This was $50 at a yard sale. No, I definitely wouldn't buy it. But again, no one was going to get that at a yard sale. I mean, yard sales have yard sale prices and you can get stuff super cheap. It's not a one-off type stuff. It works on shoes, works really well on shoes. You can find Jordans and LeBrons and limited edition Crocs. I bought some USA Crocs a couple of weeks ago, five bucks. Brand new in the bag. They sell for 40. Not big money. But it's easy money.
[00:21:38] STEPHEN: Yes, that's right.
[00:21:39] CHRIS: It's just sitting there. They're size 12. Anybody I know that has size 12 but you just have them, if you want them. But if not, I'll sell them on eBay. Or I might put them on Marketplace just to make it even easier and I wouldn't need to ship them. I put all these things in the book, about helping people identify products and using technology and everything that I talked about doesn't require some of the more advanced things that you'd have to do if you wanted to start a wholesale business, or if you wanted to run an FBA business. Those do require a level of sophistication and understanding that if you don't currently have, you can certainly learn, but as you learn those things, and that's what you want to do, anybody can flip. Honestly, it's a mindset thing. There are so many BOLO lists and here's what to look for, and 100 things to look for. I was on that side for a long time. In hindsight, I think, it's a mistake, because then just looking for – there's literally hundreds of thousands of things out there that you can potentially flip. So, if you're only looking for a hundred, you're going to miss so many things. I would rather people learn how to make their own BOLO list. I see people – I see – "I found all these Skylanders, are any of them good?" Go to your eBay app. This is what's in the book. Search for Skylanders, sort them by sold, and put the highest ones at the top. Now, you have to sort out lots and stuff. But if you can find the 10% of Skylander figures that are actually valuable, and it takes you literally 60 seconds, now you made your own BOLO list. Instead of like, "I'm going to buy a Skylanders BOLO list from someone." Why are you going to make a BOLO list for Skylanders and My Little Pony and Carebears and GI Joe?" And have them all in a book. No, that doesn't make any sense.
[00:23:18] STEPHEN: Right. It's like the old saying, teach a man to fish, versus giving a man a fish. The BOLO lists are giving someone a fish. Your book, The Flip Game is teaching people how to fish. So, it's awesome.
[00:23:30] CHRIS: I'll teach you how to make your own BOLO list. I do the exact same thing. I come across something and I'm like, "I know, they're not all valuable. Tell me which ones of this type of product are valuable and then I'll see if those ones are here." Because I'm not trying to make a million dollars. A lot of people will be thrilled to death to make $200 a week. If I do that, it makes me not worry about my mortgage. That means, I feel good about my kids' college fund, whatever it might be. It's a heck of a lot easier to make $200 a week and make a million dollars a year.
[00:23:58] STEPHEN: Absolutely. That's why I get of like get back into flips thing.
[00:24:03] STEPHEN: I know that The Flip Game, it's full of so many different ideas and strategies and stuff for people to be able to make some good money with some flips. I want to tell people how they can get the book. If you go to fulltimefba.com/flips, then that link will take you to a sign up for a webinar registration, where you're going to be able to get the book. The webinar is going to be June 21st. Is that correct?
[00:24:27] CHRIS: June 21st is the special launch webinar. I'm going to have prizes and all kinds of things. Yes, anybody that goes to your link can get the Kindle book, absolutely free. You can buy it on Amazon if you want. But if you register for the webinar, you will get the book app, so it will be free. It has every single piece of information in there to help people get started. Use all the technology that's available to them and help them get over any mental hurdles, which I understand are real. If it's not going to be there, it will, and you have to overcome some of those things and it's very normal. I want people to know I think the same thing. I actually went to an estate sale and I was like three miles away from it. I saw all these cars turning the same way. I was like, "Oh, they're all probably going that estate sale." Just a dump on my head. No, they were not going. They were going to Walmart or wherever else they were going that just happen to be on the same road. But I think of those things constantly is I feel those things. If I feel them, I know other people feel them and I want to help people get over that. Because once you get to the sale and you're like, you find something that like, "Hey, I'm going to make $300 today. That can be changing money for a lot of people and I don't want people to psyche themselves out.
The book has real example, after real example, over and over again, of things that you can find. Not just examples of like, "Here, look for this." No, here's something that I found, and here's why I picked it up. Here's how I identified it. Here's what it sells for online so that people can actually learn the process. Because what I don't want people to do is think I'm just going to go look for orange Nerf softball bats. You can. It's a huge polo, right? The orange Nerf softball bats sells for $75 to $100 on eBay, consistently. I bought one yesterday. I laughed out loud in the thrift store as I saw it, sitting there on the shelf. I was like, "How do I find another one?" Because they're out there, just a little beat up. The other one I found was pretty insane. They're out there. But I don't want people looking for BOLOs. I want people to be spotting things. You know what, I haven't seen an orange Nerf bat like that before. So, let me get Google Lens out. Let me identify it. Holy smokes. I got to remember the time I found my first one. I was like, "Are you kidding me? This is actually selling this much?" It's just a Nerf bat, but it's a bat they made for like a softball product that they made years ago that they don't make anymore. I think there's like some Nerf softball leagues that you have to use the bat and they don't make it anymore.
So, where do you get them off? Get them off eBay for $75 to $100 from people like us who find them at yard sales or thrift stores and sell them on eBay. Get the book for free, come win some prizes. It's going to be super fun. There's going to be a whole bunch more announcements on the webinar. Some really cool stuff. Summer is coming up. It's the perfect time to – if you've never flipped before, definitely learn how to flip. Even if you're an experienced flipper, I am very confident, I can't make guarantees, but I'm very confident that even an experienced reseller or flipper will still find something new that's going to help them find something new, spot something new, at least find one more new product this summer, that's going to make up for the $0 price of the book if they come to the webinar and get the book for free. You might as well come pick up a copy. Yeah, June 21st, it's going to be this big webinar. It's going to be super fun, super awesome. I'm going to spend the summer flipping and hope a lot of people come flipping too.
[00:27:39] STEPHEN: Flipping is a lot of fun. There's a lot of joy in that and I love finding stuff that I can flip for a really high ROI. Again, the link is fulltimefba.com/flips. The webinar is June 21st, 2023. If you're listening to or watching this in the future, after June 21st, 2023, that same link will at least forward you to the Amazon page where you can pay full price for the book, which will still well overpay for itself in the application of the book.
[00:28:08] CHRIS: Very affordable book. Very affordable.
[00:28:10] STEPHEN: Absolutely. Well, cool. Well, Chris, thank you so much for hanging out with me today and talking. We need to have you on the show, again, some time and talk some other strategies that you are very well-versed in. Thank you again so much. I appreciate you. I appreciate the influence you've had on my life, on my wife's life, and our Amazon business. So, thank you very much.
[00:28:28] CHRIS: Yeah, happy to be here. We'll do it again. Thanks.
[END OF INTERVIEW]
[00:28:31] REBECCA: Well, that's all we have for you today. Hope you enjoyed this interview. Be sure to check out the upcoming webinar that Chris Green is going to have for his book launch. That is going to be on June 21st for that live webinar. You can find it at fulltimefba.com/flips. That's going to be a webinar with Chris Green. During that webinar, he's going to be giving you a Kindle book; the Kindle version of his book for free, so be sure and check that out and get signed up at fulltimefba.com/flips.
Thank you so much for joining us for this episode of The Full-Time FBA Show. As a reminder, you can find the transcript of this episode along with the show notes and all of the links that have been mentioned at fulltimefba.com/192, because this is episode number 192.
[00:29:19] STEPHEN: Next week on The Full-Time FBA Show, we're going to be sharing some of our best bookseller tips for selling on Amazon for maximum profits. Let's talk books next week. Hope you come back. We'll see you there.
[OUTRO]
[00:29:33] ANNOUNCER: That is all for this episode of The Full-Time FBA Show. So, head over to fulltimefba.com/podcast, where you will find the show notes and links from this episode. While you're there, subscribe to our newsletter where you'll get several free downloads of our popular and helpful Amazon FBA resources. Now, take action on what you have learned today so you can find success at turning part-time hours into a full-time income with Amazon FBA.
[END]