Who is your biggest competition as a seller on Amazon and how can you be victorious? In this episode of The Full-Time FBA Show, Stephen and Rebecca help you figure out who your biggest competition as an Amazon seller is and home to overcome it.
Today we unpack all types of competitors in the Amazon space, including competing against Amazon as a seller, competing against other 3rd party sellers, and finally competing against yourself! We dive into the most strategic and effective ways to help you become a better seller and beat all of your competition. We also delve into why competing with yourself is a better way to ensure success than competing with other people. We even break down 4 easy steps to help you compete against yourself healthily as an Amazon seller. Join us to find out how you can better yourself as an Amazon seller by beating your biggest competition!
Listen on the podcast player below.

Like what you hear? Tell a friend… and be sure to leave us a rating and a review. Here's how.
Key points from Episode 135:
Strategies to competing against Amazon as a seller.
Third-party sellers being your competition and how to narrow them down realistically.
Concluding who your biggest competition as an Amazon seller is and why.
Why competing against yourself makes you a better seller.
The danger of comparing yourself to others.
Defining what success means to you.
Breaking down the 4 steps to help you compete against yourself in a healthy way.
And more!
Links and resources mentioned in this episode:
Right-click here and save as to download this episode to your computer.

The Reseller's Guide to Keepa
Have you heard about Keepa? It's a tool (with both a free and a paid plan) that can dramatically lower the risk of sourcing inventory items that end up tanking in price. I'm sure you know how it feels to buy an item expecting it to sell for a high price only to see the price tank soon after you send it to Amazon. With using Keepa the right way, you can protect yourself from that happening!
Basically, Keepa tracks the vital data on almost every item on Amazon. It can quickly show me the sales rank history, pricing history, buy box price history, used item history, Amazon in stock history, competitors' stock levels, and so much more. With Keepa, I can easily look at the data from the past and better know what to expect in the future when it comes to price and sales velocity.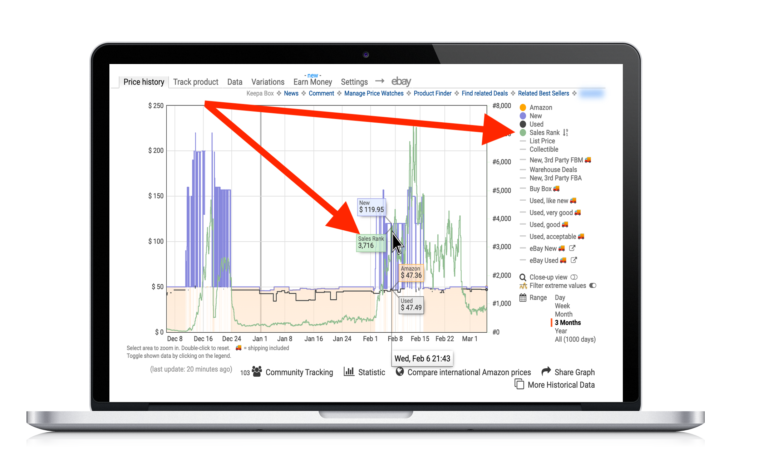 To find out everything there is to know about using Keepa to make smart sourcing decisions, be sure to check out our course, The Reseller's Guide to Keepa: Using Amazon Sales History to Make Smart Sourcing Decisions.
With this course, you'll make more confident sourcing decisions, better pricing decisions, and you'll grow your Amazon business to the next level by selling your inventory faster and at higher prices!

Back to the main page for The Full-Time FBA Show


More Episodes from the Full-Time FBA Show podcast:
Don't miss an upcoming episode! Subscribe, download episodes, and review the Full-Time FBA Show:

Episode 135 Transcript: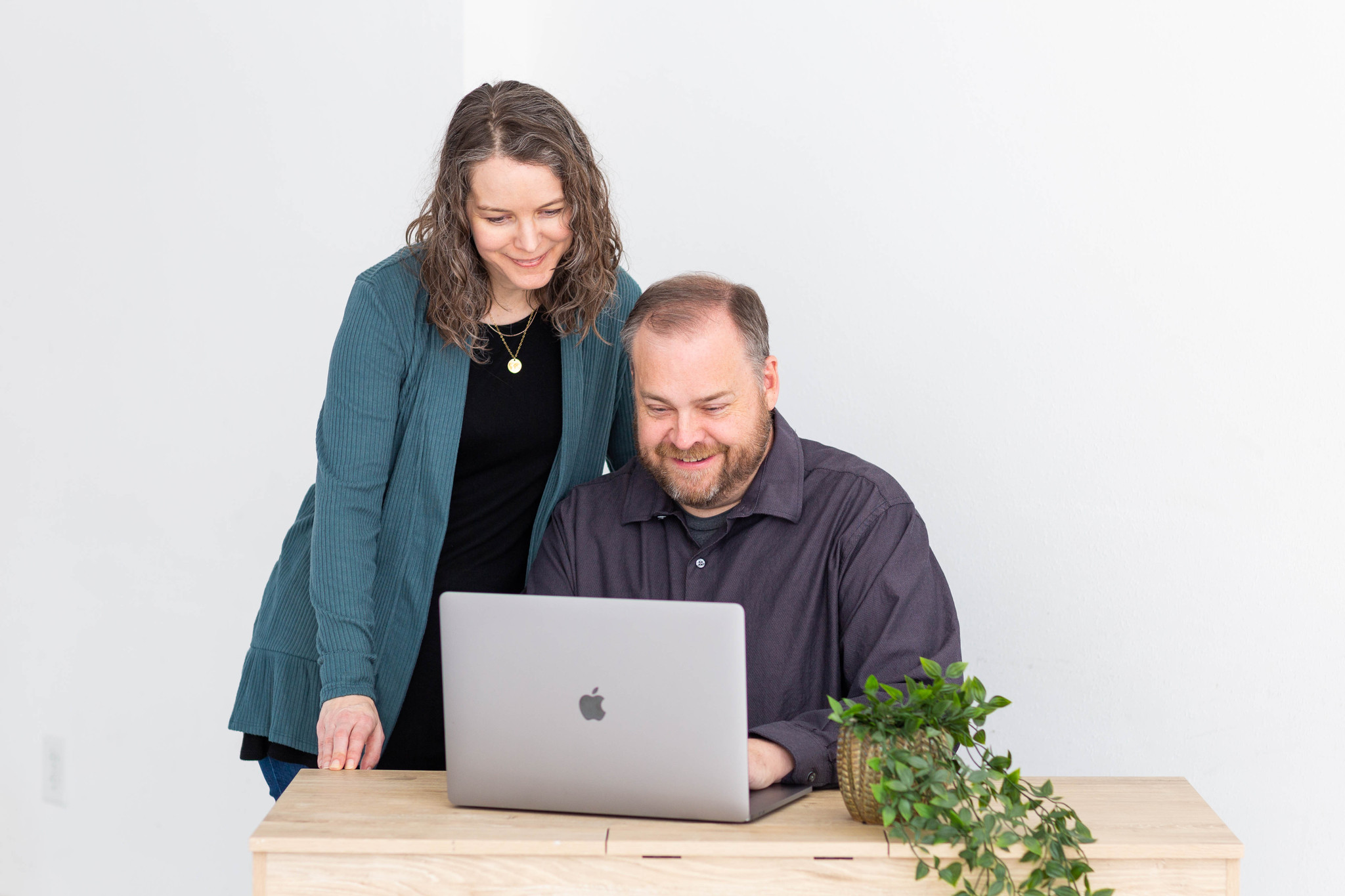 [INTRODUCTION]
[0:00:01.8] ANNOUNCER: Welcome to The Full-Time FBA Show. In each episode, it's our goal to help you turn part-time hours into a full-time income, selling almost anything on Amazon. Now, your hosts of the show, Stephen and Rebecca Smotherman.
[0:00:21.0] STEPHEN: Welcome to episode number 135 of the Full-Time FBA Show. Today, we're talking about competition and with me to talk about it with you is my bride, Rebecca. How's it going?
[0:00:31.5] REBECCA: Going pretty good, I'm not super competitive so I don't know how this episode's going to go for me.
[0:00:36.8] STEPHEN: I don't know, I just know I'm going to have a better episode than you so –
[0:00:39.9] REBECCA: I'm sure you will, I can see that. See? I told you.
[0:00:44.2] STEPHEN: Yeah, not very competitive. I'm not really competitive either, I had to fake here for the intro.
[0:00:48.7] REBECCA: Yeah, we're both –
[0:00:49.1] STEPHEN: Yeah, I felt like really rude. I felt mean, I'm sorry.
[0:00:52.7] REBECCA: Is there any degree of your enneagram nine coming out now?
[0:00:54.3] STEPHEN: Very, very true.
[0:00:55.0] REBECCA: In my nine wing, we're both like, "Hmm."
[0:00:57.2] STEPHEN: But yeah, we're going to talk about Amazon competition and how to overcome your biggest competition for success on Amazon and we'll talk about that on the episode today.
[DISCUSSION]
[0:01:09.5] REBECCA: Today we're going to be sharing with you some strategies for you to find success against your biggest competition. But before we get into that, we need to answer the basic question: Who or what is your biggest competition?
So, you may have in your mind one idea of who you think your biggest competition is and overall, any of us who are selling on Amazon who are resellers have several competitors that we could consider. So let's just use the process of elimination and go through and talk about who or what is not your biggest competition.
[0:01:43.3] STEPHEN: So, the first competitor that we're going to talk about is Amazon as a seller. We all are aware that Amazon as a seller can be your competition but are they the biggest competition against your success? So you know, when it comes to competing against Amazon, a lot of people either just run for the hills and they're like, "No way am I going to compete on a listing against Amazon as a seller. That's not what I'm going to do."
But there are some strategies that you can use to actually compete against Amazon and when, we actually broke that down in episode number 81, you can listen at fulltimefba.com/81 or if you like a blog post version of that topic, you can go to fulltimefba.com/competewithamazon and we kind of breakdown how you can actually find the right times to compete against Amazon and win but overall, Amazon, while they can be your competition as a seller, they are not your biggest competition.
[0:02:36.6] REBECCA: Right, and if they are your biggest competition, you should probably find different inventory because that is not going to be a winning strategy to go up against them as your biggest competition. And on that note, third-party sellers can also be your competition.
Other sellers who are selling either FBA or fulfill by merchant, they are definitely your competition at different times but are they your biggest competition? That's the question. So, when you list on an item, you can see how many other sellers are also selling that same item. If an item has 20 other third-party sellers on it, would you consider all 20 of those sellers your competition? I wouldn't, would you?
[0:03:15.4] STEPHEN: No, absolutely not.
[0:03:16.2] REBECCA: Okay. So, who then among those sellers would you consider the competition? I would say that it's only those sellers who are priced competitively near the buy box. Usually within 5% of the buy box, two to 5% of the buy box price, those sellers are going to rotate through the buy box and those are your real competition on that particular listing.
We go into a lot more detail on this in episode number two of the podcast and so, if you want to check that out, fulltimefba.com/2 and you can find out more about how the buy box works, how to win it. And yeah, only sellers typically within 5% of that buy box price are really going to be a part of the buy box rotation so they would be considered your competition on any listing.
If only five sellers out of that 20 sellers, back to our original example, 20 sellers but five of them are priced close enough to be rotating through the buy box, those five sellers would be considered your competition on that particular listing.
So would you consider those sellers to be your biggest competition on Amazon? I would still say no. Those third-party sellers price near the buy box definitely are competition. You want to be doing everything you can to make sure that you are competing against them in an intelligent, well-thought out way in that you are being strategic in how you handle that but they are not your biggest competition to selling on the Amazon platform.
[0:04:43.2] STEPHEN: So we broke down that Amazon as a seller can be your competition but they're not your biggest competition and third-party sellers can be your competition but they're not your biggest competition. Who else is a part of this equation? I mean, who else could it be? Hopefully by now, you kind of start to realize and if not, here comes the answer. Your biggest competitor with Amazon success is you.
Now, this might be a like a mindset shift that some of you need to go through but it's one that if you start to see yourself as your biggest competitor, that you can get closer and closer to winning, closer and closer to financial freedom, closer and closer to success. Why is that? Because competing against yourself means you define success. You set your own goals, you define your own finish line, you figure out what exactly it is you want to do in your Amazon business.
The goals that you want to meet, the things that you want to learn and you work for that. You don't need to work for other people's expectations or judgments. You have instead, a clear sense of what winning means to you. Whether it's mastering a new skill, whether it's meeting sales goals or maybe finding a certain number of new replens, whatever your goal is, whatever your finish line is, you can define success and that will help you in the overall big picture of things with your Amazon success.
Because if you're so focused on Amazon as a competitor or third-party sellers as a competitor, then you really can miss the mark of finding real growth in your Amazon business. When you set your own goals, define your own finish line, competing against yourself helps you stay focused and it's a lot more fulfilling in fact, as well.
[0:06:22.9] REBECCA: Yeah and competing against yourself means that you're striving to be better than who you were yesterday as an Amazon seller, better than who you were and how you were doing last month as an Amazon seller, last year, depending on how long you've been selling five years ago. So we all really need to stop comparing ourselves to people who post screenshots on whatever platform, showing their sales or showing inventory that they've purchased or boxes that they've got ready to ship off to Amazon.
Whatever it is, we know that some resellers can be really motivated by these screenshots or these photos but then, others of us can feel defeated. I know that's me sometimes. I look at like, "Oh, here's what I've done this week but look at what that person did, our business is not as good as theirs" and comparison is the thief of joy.
We've been using that quote for years on Full-Time FBA, "Comparison is the thief of joy" you really have to keep the right perspective and focus on being better now than the past version of you and I love how you said that Stephen about defining what success means to you.
I was just reading back through as a part of a different project we're working on. Again, and I know this story very well but like the story of how you got started selling on Amazon in the first place and success for you was not having to put the kids in daycare. We weren't married yet at the time, you were a single dad to four kids under the age of what, 10?
[0:07:50.8] STEPHEN: Yeah, absolutely.
[0:07:52.0] REBECCA: I mean, they were all very small at that time. Success for you was the kids not having to go in daycare while you were taking care of them and working on your job and you are successful at that. Now, success for us now is different because the kids, you know, our youngest just turned 15 so daycare is not an issue for us.
So, we have a different definition of success right now but where are you listener, and what does success mean to you? Compare yourself to that definition of success and work towards that definition of success and not ours because you may be like, "I don't care about kids being in daycare or not, that's not a goal for me." Whatever that goal post is for you, work towards that and not towards what that means for somebody else.
[0:08:36.8] STEPHEN: Yeah, so if you want to make a full-time income and that is your goal, then go after it with all of your heart. If you just enjoy a nice side income with your Amazon business and you enjoy like maybe paying off a vacation or doing something like that, you know if that is your goal, that's your finish line, don't let other people's stories of success, which of course you don't know the whole story of their success, don't let that distract you or cause you to feel bad about your own goals.
So while we were talking about this, I just thought about something our kids like most kids like video games and two of our kids like really enjoy competitive video game speed runs and I have heard them talk about trying to compete against others speed runners but their biggest joy that they get is when they beat their own personal record and so when they are trying to get through a video game as fast as possible and they find joy in that, I don't see joy in that.
I like the full experience, I like the long drawn out version but they like the speed runs and so that just hearing the sound of their voice when they beat their personal record, you know, they get more joy out of competing against themselves than competing against others. So when it comes to that, how can we focus on beating our biggest competition, beating our previous self, beating our past self?
Here are four steps as we close out this podcast to competing against yourself in a healthy way. Number one, create your own goals. You know, we talked about earlier about you have the opportunity to define your finish line. Create your goals, make sure that they are specific goals, measurable so that you can actually know the numbers connected with your goals. Make sure they're actionable that they are connected with an action, a verb.
Make sure they're realistic that they actually fit in with your lifestyle and what you're able to do. Make sure they are time bound so that we know where that finish line is. If you want some more information about goals, we've got a podcast episode for you at fulltimefba.com/64, where Jo Ann Zimmerman comes in and shares some of her biggest goals, how she creates goals as an Amazon seller and we also have a blog post.
If you go to fulltimefba.com/goals, we can help you try to find the kind of goals that will help you meet what you're looking for and the finish line that you are wanting to get. So creating your own goals is a great starting point in competing against yourself.
[0:10:51.7] REBECCA: Another step you can take towards finding a healthier way to compete against yourself is to just be honest about your weaknesses. This is something that I feel like I am facing all the time and having to work through in our business. And so if you are honest about your weaknesses, if you know where your weaknesses and your strengths lie, then you can improve upon those weaknesses and you can maximize your strengths.
You can improve on the weaknesses if you decide that that's the best course of action, you can take a course to learn how to do that skill better if that's what you are talking about or to learn a skill. If you don't have any experience with completing that task yourself, you can read or watch a video course to learn more and improve upon that or you could decide that this is not a skill that you want to improve.
Your weakness is something that somebody else could do better than you do and so you decide to outsource it. That is something else that is just a perfectly viable and sometimes actually the best way to handle weaknesses in your own business. We are constantly doing this, this is like my favorite thing to do in our businesses.
[0:11:55.6] STEPHEN: It is the most asked question that you ask me on all the time, what else can we outsource?
[0:12:01.0] REBECCA: Yeah, on a regular basis, I'm like, "What is your to-do list and what do we need to set up for somebody else to do some of these things on your to-do list for you? What can we outsource?" I absolutely love doing that and that is something that we just want to share with you, think through what your weaknesses are and don't think of that as a negative thing to do in your business it's actually a way that can lead to such great growth in your business.
[0:12:23.8] STEPHEN: Another way that you can compete against yourself in a healthy way and find improvement is to surround yourself with positive and encouraging people. A lot of times as Amazon sellers, we think we're alone. Well, it is not true. We are not alone. There is other people doing this too and we have a Facebook group where we have encouraging people cheering each other along, helping each other with struggles.
Celebrating our successes and we invite you to that Facebook group. If you go to fulltimefba.com/Facebook, you can join the group but even if you don't join this group, surrounding yourself with people who lift you up can help you go a long way. It can help keep you energized and can help you find that success that you're looking for.
[0:13:02.5] REBECCA: The last step we wanted to mention to you when it comes to competing against yourself in a healthy way is once you've set goals that you are working towards and you find that you are able to meet those goals or meet milestones towards those goals, find a way to reward yourself for that.
For some people, just accomplishing the goal in it of itself is reward enough and if that's you, that's great but for other people, it's a way to celebrate or commemorate that you have made it to the end of a goal that was really difficult for you and I am not just talking about getting to the end of the year and meeting your sales goal for the whole year.
I am talking about little steps that you can take to break down your goals into smaller components and reward yourself as you go along in that. I know for me sometimes even just I made it to Friday and got most of the things on my to-do list done this week and I was able to focus and get the things done that I wanted to.
So I'm going to take Friday off or Friday afternoon off. A lot of times, I'm done by Friday at noon because that's enough for me for the week. You know, I have done everything that I can and my reward is going to be spending some time on the back porch or going to meet a friend for coffee rather than working some more that afternoon.
So it could be something as small as that or it could be, you know, we want to meet a certain sales goal for the end of the year and our reward is going to be taking a vacation in the coming year based on that. It can be anything ranging from the smallest to the biggest. But reward yourself for meeting your goals because it will help you to stay motivated. It will help you to be clear on why you're doing things and it will keep you moving forward.
Well, that about wraps up everything we have for you today. I hope you have found this helpful. I hope that you see that truly, you are your biggest competition and that is a good thing because you can compete with yourself.
[0:13:02.5] STEPHEN: Absolutely.
[0:14:55.0] REBECCA: You are really a very difficult competitor. You have got it, you have everything it takes to make it in this competition against yourself, keep your mind sharp, keep focused on what is at stake here as far as who you're competing against and you're going to find success in the long run as an Amazon seller.
[CLOSING CONVERSATION]
[0:15:18.4] REBECCA: As a reminder, we have the shownotes for this episode as well as the transcript of the episode available for you at fulltimefba.com/135 because this is episode number 135 of The Full-Time FBA Show. And within those shownotes, you'll find the links to anything that we have mentioned, any blog posts or previous episodes of the podcast. You can find those links right there in the shownotes, fulltimefba.com/135.
[0:15:44.7] STEPHEN: We have a listener review. Linda says, "Five stars. I listen to your podcast religiously every Monday morning as I am getting ready for my nine-to-five job and I truly enjoy how straightforward you both are and always give valuable information."
So thank you Linda for leaving that review for us and if you want to leave us a review, we love reviews and we read them aloud on our podcast, go to fulltimefba.com/leaveareview or just go to your favorite podcast player and leave us your thoughts, what you love about the podcast, how could we improve, whatever you want to share with us, we want to hear your thoughts. Getting more reviews and more stars helps other people find us and we can help more people that way.
[0:16:22.4] REBECCA: Next week, we're going to be talking about our most profitable pricing and repricing strategies. So be sure and join us for that episode of The Full-Time FBA Show.
[OUTRO]
[0:16:33.8] ANNOUNCER: That is all for this episode of The Full-Time FBA Show. So head over to fulltimefba.com/podcast, where you will find the shownotes and links from this episode. While you're there, subscribe to our newsletter where you'll get several free downloads of our popular and helpful Amazon FBA resources. Now, take action on what you have learned today so you can find success at turning part-time hours into a full-time income with Amazon FBA.
[END]