In this episode of The Full-Time FBA Show, we dive into the complex topic of selling on Amazon and competition. The question of how much competition is too much is often on the minds of Amazon sellers, and in this episode, we provide valuable insights to help answer that question. Today, you will learn that the number of sellers is not the only factor to consider when making sourcing decisions. We delve into how sellers can determine price competitiveness by examining the buy box and comparing prices with other sellers.
We also discuss how sales velocity can impact the level of competition for a product and provide tips for evaluating sales velocity to make informed sourcing decisions. This episode is a must-listen for anyone looking to succeed as an Amazon seller and navigate the ever-changing landscape of competition. Listen today to hear practical tips and actionable insights to help make more informed decisions when it comes to sourcing inventory.
Listen on the podcast player below.
Like what you hear? Tell a friend… and be sure to leave us a rating and a review. Here's how.
Key points from Episode 190:
Why the number of competitors matters when making sourcing decisions.
What number indicates too much competition.
Two key factors to consider when sourcing items.
Learn why looking at the number of total sellers on a listing sometimes isn't enough.
The nuance surrounding competitively priced sellers.
Learn insights about the Amazon buy box and how to leverage it effectively.
Discover why you are only competing with sellers priced to get the buy box.
We break down price competitiveness and sales velocity.
Links and resources mentioned in this episode:
Right-click here and save as to download this episode to your computer. 

The Reseller's Guide to Keepa
Have you heard about Keepa? It's a tool (with both a free and a paid plan) that can dramatically lower the risk of sourcing inventory items that end up tanking in price. I'm sure you know how it feels to buy an item expecting it to sell for a high price only to see the price tank soon after you send it to Amazon. With using Keepa the right way, you can protect yourself from that happening!
Basically, Keepa tracks the vital data on almost every item on Amazon. It can quickly show me the sales rank history, pricing history, buy box price history, used item history, Amazon in stock history, competitors' stock levels, and so much more. With Keepa, I can easily look at the data from the past and better know what to expect in the future when it comes to price and sales velocity.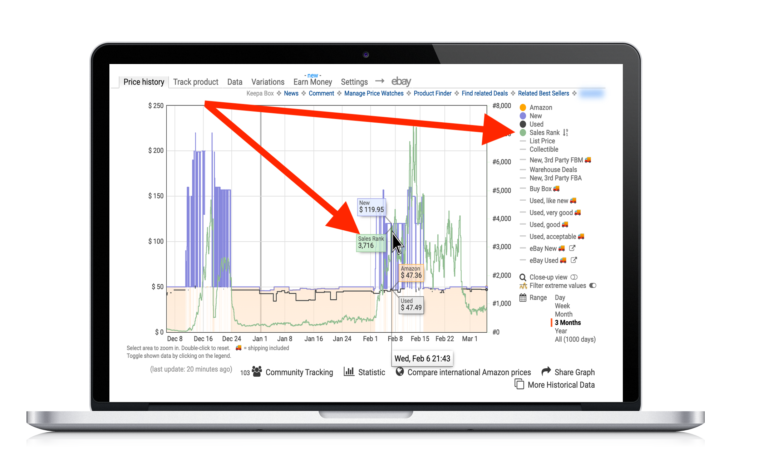 To find out everything there is to know about using Keepa to make smart sourcing decisions, be sure to check out our course, The Reseller's Guide to Keepa: Using Amazon Sales History to Make Smart Sourcing Decisions.
With this course, you'll make more confident sourcing decisions, better pricing decisions, and you'll grow your Amazon business to the next level by selling your inventory faster and at higher prices!

Back to the main page for The Full-Time FBA Show


More Episodes from the Full-Time FBA Show podcast:
Don't miss an upcoming episode! Subscribe, download episodes, and review the Full-Time FBA Show:

Episode 190 Transcript: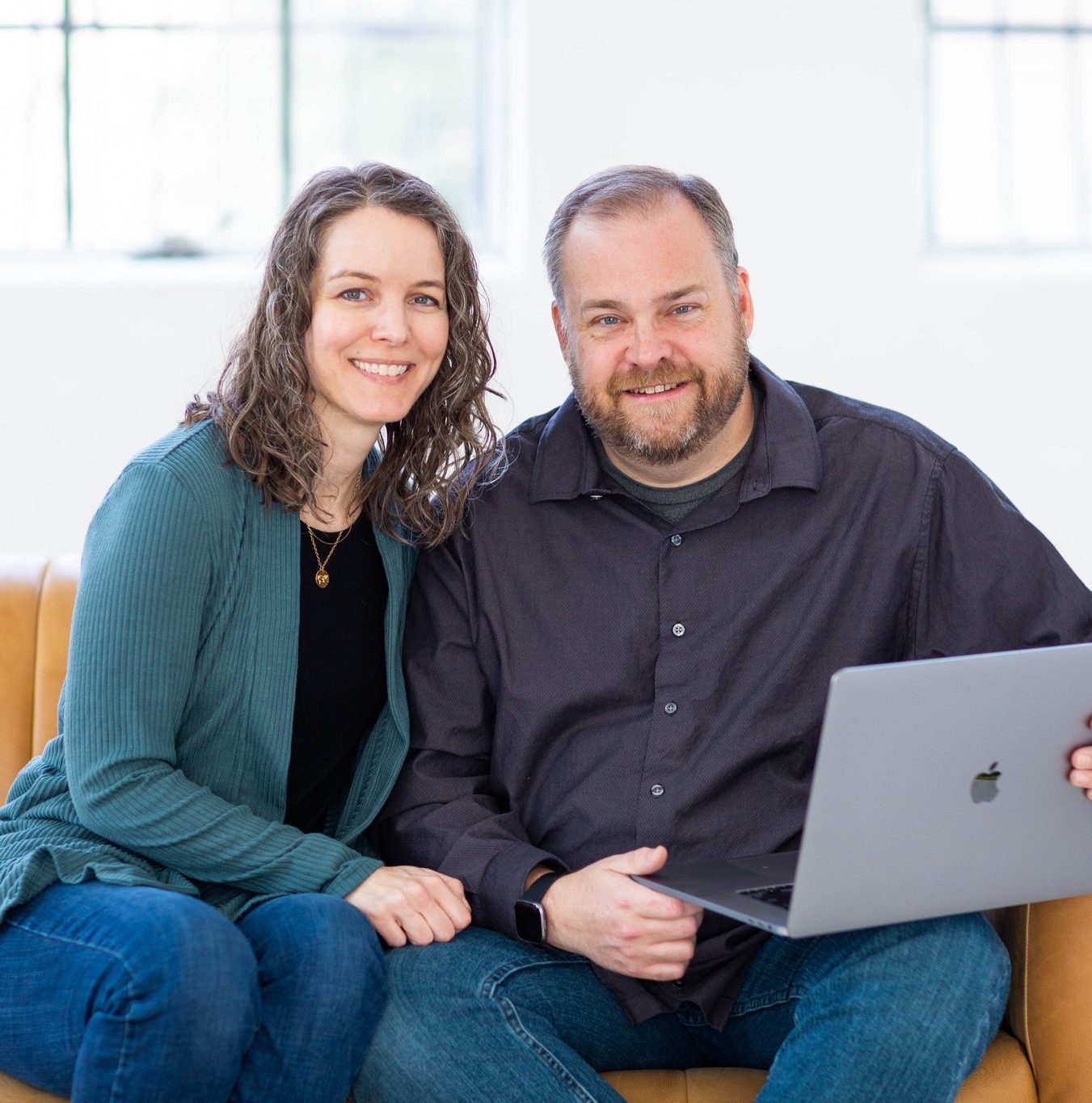 [INTRODUCTION]
[0:00:01.8] ANNOUNCER: Welcome to The Full-Time FBA Show. In each episode, it's our goal to help you turn part-time hours into a full-time income, selling almost anything on Amazon. Now, your hosts of the show, Stephen and Rebecca Smotherman.
[WELCOME]
[0:00:21.5] REBECCA: Hello there and welcome to another episode of The Full-Time FBA Show. We are here for episode number 190, How Much Reseller Competition is Too Much when You're Selling on Amazon, and as always, here to talk with me about this topic today is my cohost and my husband, Stephen Smotherman. Hello Stephen.
[0:00:42.7] STEPHEN: You know what? I am excited to be here today to talk about this topic because competition, it's a factor when it comes to making good sourcing decisions and we'll talk about just how big that factor is or maybe how minuscule that factor is in this episode of The Full-Time FBA Show.
[DISCUSSION]
[0:01:01.6] REBECCA: When it comes to reselling inventory on Amazon, you're bound to come across a situation where you're looking at an inventory item and you wonder how much competition is too much for this item. This is actually a question we get pretty regularly too in our coaching and you might be thinking, "If there are too many competitors, the chances of me getting the next buy, the next sale on that item is not that good."
Maybe you're thinking, "If there's too much competition then the prices might soon tank or drop really quickly and not recover." So how can we answer this question, Stephen? How much reseller competition is too much? That's kind of a broad question, so how do we answer it? Because it's a good question.
[0:01:40.5] STEPHEN: Yeah, it's something good to be thinking about when you are making sourcing decisions and I'd love to be able to just tell you, "Okay Rebecca, once an item gets beyond 10 sellers that's just too much competition" but of course, the situation is much more nuanced than that and in order to get the right answer, you got to think a little bit further.
For example, for some items, 10 sellers can be way too many, in another item 10 sellers might not be that much of a competition at all, and guess what? For some items, a hundred sellers might be too many and for other items, a hundred sellers might not be much competition at all. So what are the other factors in play that influence if the number of sellers is too many or just the right amount?
Well, what it all comes down to is these two things, sales velocity, and price competitiveness. So let's break those down.
[0:02:29.7] REBECCA: Okay first, I'm going to break down price competitiveness. This is an important one when you're talking about competitors' price competitiveness. So when we're sourcing for inventory to sell on Amazon, we usually don't look at the number of total sellers on the listing. I mean, I know that's not something that I jump to right off the bat.
Some sellers might see 100 sellers are selling a toy and decide, "That's too much competition for me and I'm not ever going to source that item to sell" but we think they might be leaving profits behind if all they're doing is looking at there's a hundred offers. If they dig a little deeper and just take a few more seconds to do just a little bit more research, they might find out that of those 100 sellers, only five of them are actually priced competitively.
Five sellers is a lot of difference when you're talking about competition compared to 100 sellers. So what do we mean when we say that five sellers are priced competitively out of those 100? So we know that over 80% of sales on an Amazon product come from the buy box and that's the little box that's in the upper right-hand corner of most Amazon product pages that's going to say "click here to buy" or add to your cart.
That's the buy box and 80% of sales come from a customer clicking on that buy box. We also know that Amazon likes to rotate which seller has the buy box and usually, the sellers who are priced within a few percentage points of the current buy box will get in that rotation. So if there are sellers whose prices are more than 7% higher than the buy box, then they're not going to be considered priced competitively for what we were talking about here.
So they are priced too high to ever get in that buy box rotation unless all of those lower prices sell out. So if 90 of the 100 sellers are priced too high for the buy box, then we don't really consider those 90 other sellers as our competition. They're not going to get the buy box, we're not competing with them for sales. We're competing with the ones who are priced to get the buy box.
So that's how we say that even if a product has 100 sellers, there could actually be only 10 sellers who I would consider my competition because of their price competitiveness.
[0:04:58.5] STEPHEN: So after thinking about price competitiveness, then the next thing we look at is the sales velocity of the product. Again, depending on the sales velocity, 10 sellers could be too many, and other times, 10 sellers might not be much competition at all. So let's break it down for you, so while you're sourcing you could take a few seconds and look at that item's sales velocity. In other words, how fast it's selling.
If a product sells once every other month, then I would say that 10 competitively priced sellers would be too many but if it sells once per day, then I would say 10 competitively priced sellers would not be too many at all for me to compete against and then still be able to get the sale. So it would be a good idea to take a look at the item's sales velocity by looking at the item's Keepa graph.
We talk about Keepa all the time, we can watch a quick little introductory video on how to read a Keepa graph at fulltimefba.com/readkeepa but a Keepa graph tracks these sales rank and the price history of almost every single item on Amazon and when it comes to sales velocity, we are taking a look at these sales rank. How often does the sales rank improve any time a sales rank goes from a high number to a low number is called a drop.
A drop equals at least one sale and the closer that the sales rank is to zero, the lower the sales rank number is, the more sales a drop will equate to. So there's no real way to know exactly how many sales a drop equals to but it's at least one. So you can take a look at a Keepa graph and you can see, "Okay, this item has a 30-day history of about 30 drops, so that's at least 30 sales" and so you can get a good idea on the type of velocity that that item has.
So then you can take how many sales did that item is probably getting at least a certain amount of and compare it to the number of sellers to kind of see if it's too many sellers to get a sale. Again, we're just looking at the sellers who are priced competitively or if it is something that you can just add to that number of sellers and be able to continue to get sales and expect sales to go.
So using a Keepa Chrome extension is a good way that you can go even deeper. Sure, the Keepa extension can show you right on an Amazon sales page the number of drops or number of sales that that item has least experienced but you can go even deeper with that by looking at the Keepa Chrome extension on an Amazon sales page because it will give you the number of items that seller has in stock and that could be helpful.
You can see each individual seller who is selling that item on Amazon, so you have 10 different sellers. Well, you can see how many individual items each of those 10 sellers have in stock, so that makes a big difference. If there is a seller with just one in stock or if there is a seller with 100 in stock and so sometimes, this is valuable information to have. So to get more information about that, fulltimefba.com/keepa and the Keepa extension, fulltimefba.com/keepextension. We'll put all these links in our show notes page.
[0:08:03.0] REBECCA: Yeah because this is a lot to remember.
[0:08:04.6] STEPHEN: Yes.
[0:08:05.0] REBECCA: But we'll have it all there for you. One problem that Keepa has with their stock level estimator and it's not really a big problem is that it doesn't tell you if a third-party seller or even if Amazon themselves have any buyer limits turned on and so if you are doing this research into how many items somebody has in stock, you might not be getting the complete picture.
So for example, if the seller has a limit of three and you can see that right on the Amazon product page without using any Chrome extensions if they are limiting customers to three items, then Keepa will only show you that they have three in stock even if they possibly could have a thousand or a hundred or whatever in stock.
So if this is an issue for you and you are doing research on these inventory items and you're coming across this on a regular basis and you just need to know more exact numbers, then the good news is that there is a Google Chrome extension called How Many that will do what they call a limit buster and they'll tell you the entire stock numbers and the data that's not shown with those buy limits.
That you can click to find out more information and it will be able to show you how many the seller has in stock beyond those buyer limits, and this can be really helpful in certain reseller situations and keep you from joining onto an item where people have thousands of units in stock. So the extension's called How Many, you can get it at fulltimefba.com/howmany.
[0:09:34.0] STEPHEN: So to close out this episode, I have a confession. I want to confess that most of the time the number of competitors of yours, it's not at all a huge factor and if you should buy to resell or not but in a few cases that it is, it is good to have the data that you need to make a smart sourcing decision.
I would say 98% of the time, I am not looking at the number of sellers or deciding whether or not I want to add myself as a competitor to the current number of sellers that are selling that item. Most of the time, I just say, "Okay, the item is profitable. It's got a good consistent sales rank over time, the pricing is predictable and it has a really good pricing over time" and so I am going to sell my item.
The number of sellers that I would be competing against really is not a huge factor in 98% of the time of my sourcing decisions.
[0:10:28.4] REBECCA: The number of total sellers.
[0:10:30.1] STEPHEN: Right, the number of total sellers, right.
[0:10:31.3] REBECCA: The more important thing to look at is sales velocity and the number of competitive sellers.
[0:10:37.2] STEPHEN: Yes. Thank you for always bringing clarity to some of my confusing thoughts.
[0:10:41.2] REBECCA: No, it's not a confusing thought. It's just I wanted to, right there at the very end, make sure that we are being absolutely clear. The number of competitive sellers is important to consider. The number of overall total sellers is not usually a factor that we look at.
[0:10:55.5] STEPHEN: Right.
[0:10:56.0] REBECCA: All right, so on that note, make sure you are subscribed to The Full-Time FBA Blog. If you want to find out more information about how to successfully run your Amazon business, we send out a newsletter with blog posts, podcast episodes, YouTube video links once or twice a week and you'll find out everything you need to know about how to turn part-time hours into a full-time income with Amazon FBA, fulltimefba.com to make sure you are subscribed.
[CLOSING CONVERSATION]
[0:11:27.2] REBECCA: As we mentioned earlier, all of the links that we have talked about in this episode can be found at fulltimefba.com/190 because this is episode number 190 of The Full-Time FBA Show. We will have the show notes and the transcript for that episode there for you, fulltimesfba.com/190.
[0:11:43.9] STEPHEN: Next week on the show, we're going to be talking about our top prime day tips to maximize your sales and profits because traditionally, prime day is usually sometime in July, sometime late June, sometime early July and we want to make sure that you are ready. They've not announced when prime day is yet this year, so we've got some tips for you to make the most of your prime day sales and profits and we'll talk about that next week on The Full-Time FBA Show.
[OUTRO]
[0:12:12.1] ANNOUNCER: That is all for this episode of The Full-Time FBA Show. So head over to fulltimefba.com/podcast, where you will find the show notes and links from this episode. While you're there, subscribe to our newsletter where you'll get several free downloads of our popular and helpful Amazon FBA resources. Now, take action on what you have learned today, so you can find success at turning part-time hours into a full-time income with Amazon FBA.
[END]