In the space of a year, we managed to grow one particular wholesale account to six figures with only three easy phases. Today on The Full-Time FBA Show, we are sharing a case study with you about how we managed to do this! We know it is no secret that to get the most profits from your wholesale accounts, they have to be looked after in order to help them grow. The more wholesale accounts that you're tracking, the faster the path to a successful FBA business. That's why we want to share this story with you.
Today you'll hear the three phases we went through to grow a wholesale account to six figures. We remind you of the power of replens, why you need to stay on top of your numbers, and share some advice for seeking a VA (virtual assistant). Finally, we close out the show by give you a starting point for your own wholesale journey! To hear all this, listen today.
Listen on the podcast player below.

Like what you hear? Tell a friend… and be sure to leave us a rating and a review. Here's how.
Key points from Episode 177:
Why today's episode is a bit of a story time.
Why you need to nurture your accounts in order to have a long-term successful business.
Phase one: Understanding the power of replens.
Phase two: Knowing your numbers.
Phase three: Finding a quality VA.
How you can start wholesale sourcing the right way.
Links and resources mentioned in this episode:
Right-click here and save as to download this episode to your computer. 

Discover the Secrets of Profitable Wholesale Sourcing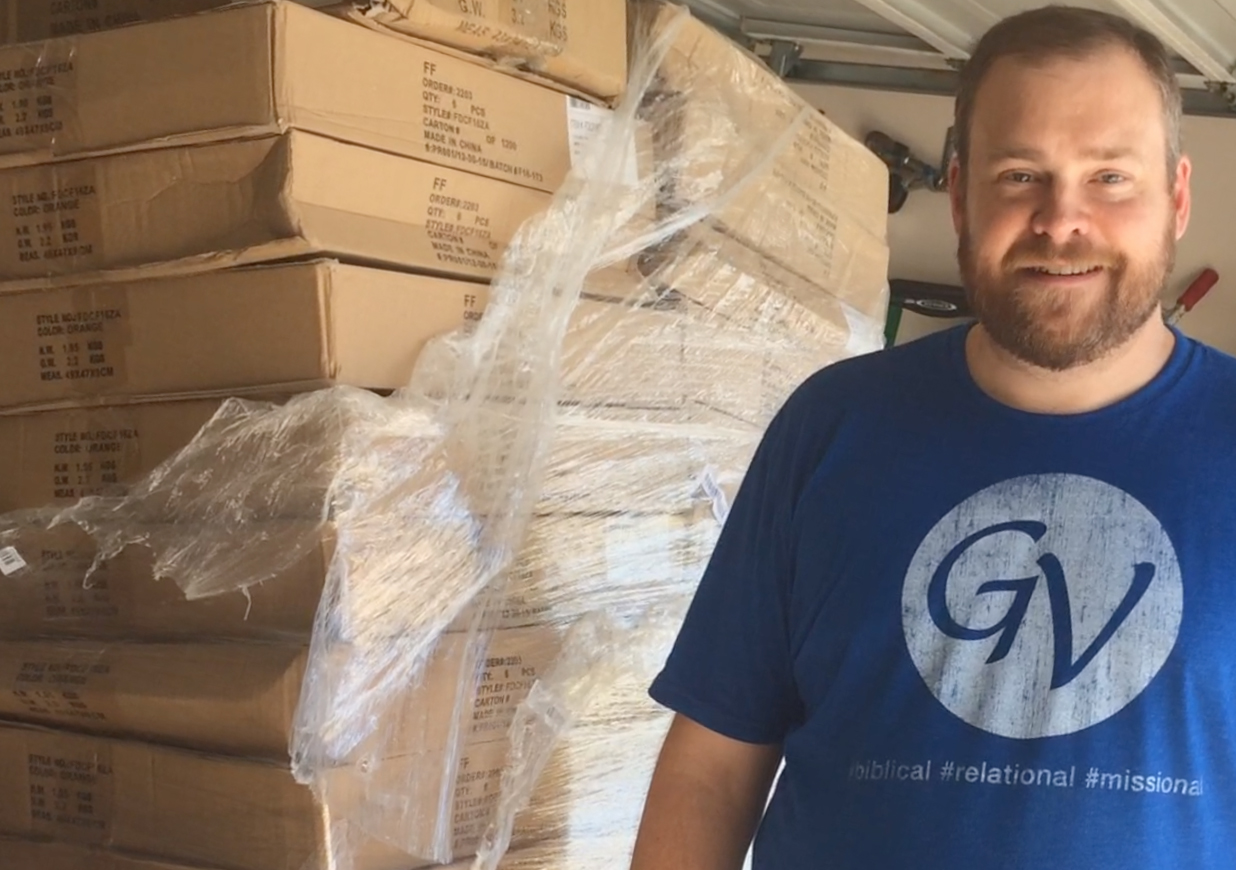 For the longest time I wanted to add wholesale to my Amazon business. I had actually gone through 3 different wholesale courses to teach me how to do it. Each time I went through a new wholesale course I would try what was taught, but I kept coming up empty. It was extremely frustrating… then I scheduled a phone call with Dan Meadors from The Wholesale Formula. That conversation opened up my eyes to things about wholesale I never thought about before (and was never taught). I took his advice and began to find multiple wholesale accounts. Not only did I find wholesale accounts, I was actually able to successfully land the wholesale accounts.
Would you have wanted to listen in on that conversation? Unfortunately, we didn't record the call, but Dan and his team have created something even better: a free webinar series focused on successfully adding wholesale to your Amazon FBA business. The content in this free video series is the same content that I heard in my phone call with Dan… and more!
Unfortunately, this free webinar series is currently closed, but if you want me to tell you when the doors are open to the free wholesale workshop again, then sign up for the wait list where I'll email you the moment the free wholesale workshop videos are available again. This free video series that will open your eyes to what is possible with selling wholesale items on Amazon, so take a moment, and sign up for the wait list.

Back to the main page for The Full-Time FBA Show


More Episodes from the Full-Time FBA Show podcast:
Don't miss an upcoming episode! Subscribe, download episodes, and review the Full-Time FBA Show:

Episode 177 Transcript: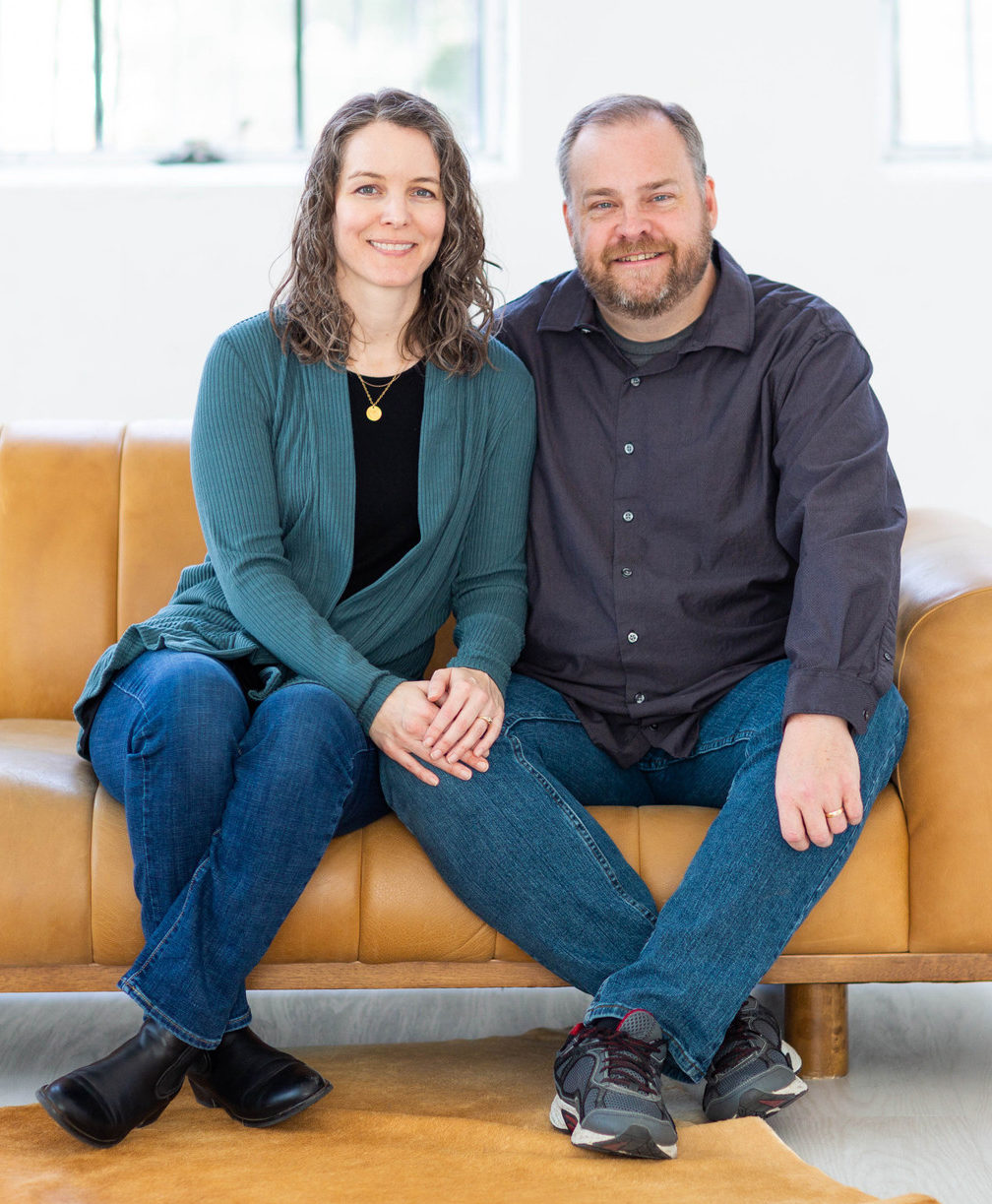 [INTRODUCTION]
[0:00:01.8] ANNOUNCER: Welcome to The Full-Time FBA Show. In each episode, it's our goal to help you turn part-time hours into a full-time income, selling almost anything on Amazon. Now, your hosts of the show, Stephen and Rebecca Smotherman.
[WELCOME]
[00:00:20] STEPHEN: Welcome to episode number 177 of The Full-Time FBA Show. Today, we're going to get deep. We're going to talk about how we grew a wholesale account to six figures. With me to talk about this is Rebecca, my co-host, my wife. How are you doing, Rebecca?
[00:00:36] REBECCA: I'm doing great. I'm really excited about this episode today. I know we often say that, but this one I really am very excited about, because we're going to get to share some of the things about this account that we've really worked hard on over the last few years in the last year. In particular, we want to let how we grew it from a solid five-figure account into a six-figure account last year.
[00:00:58] STEPHEN: Yeah. You can follow some of the same things and find the same type of success for yourself, too. Let's get into the conversation. Today, we're going to do something a little bit different on the show. We're going to share with you a case study about what has happened with one of our wholesale accounts over the past several years. Now, when I say case study, don't be like, "Oh, I'm escaping this episode. It's going to be boring." No, this is going to be something that can potentially put a lot of money in your pocket, because one of the wholesale accounts over the last several years, we saw some incredible growth in 2022, because of some intentional steps that we put into place to take it and grow it to just amazing results.
We love sharing with you how to add different sourcing methods to your FBA strategies, especially when it comes to starting wholesale sourcing. Today, we also want to talk to you and break down how to maximize that particular sourcing method, wholesale sourcing. Selling on
Amazon is not just all about going out and finding new items in stores or new wholesale accounts online to pursue. If you want to have a long-term sustainable, scalable, successful Amazon FBA business, you're going to need to nurture and grow your accounts over the long run.
Today, we're going to talk about one of those wholesale accounts and just how we did that. Turn it from an account that provided a steady trickle of sales throughout the year that now, because of some changes we put into place regularly produces a large chunk of revenue and has inspired us to grow our other existing accounts as well.
[00:02:31] REBECCA: Like Stephen said, this episodes a case study, which means this may end up sounding a little bit more like story time with the Smothermans than our episodes usually do.
[00:02:41] STEPHEN: I like the sound of that.
[00:02:42] REBECCA: Yeah. Who doesn't a good story. We're going to be telling, it's going to be more of a narrative-type approach. Then we do have some points we want to break down for you. We've broken the story down into a few phases, three phases, with some key points for you to take away, but hopefully, you'll be able to hear this case study and apply these things to your own FBA business. That's our main goal and telling you about this particular account that we have.
[00:03:09] STEPHEN: Yeah. If this this episode turns out to be really well, we just might rename our whole podcast to Story time with the Smothermans.
[00:03:16] REBECCA: No.
[00:03:16] STEPHEN: Okay.
[00:03:18] REBECCA: Nice try.
[00:03:19] STEPHEN: The boss has spoken. No, we won't do that.
[00:03:21] REBECCA: The managing editor has spoken. We are editing out.
[00:03:26] STEPHEN: Yes. Kick us off with phase one, Rebecca.
[00:03:28] REBECCA: Okay. Phase One. We're going to talk about the power of replens. This is something that we've brought up over and over again if you followed us for any amount of time. We love a good replen, so a replenishable items. Something that you can buy and when you sell out of it, you can go back to the same source, buy it again, sell it again, continue to restock your Amazon inventory. In this phase one of our story, our case study today, Stephen found and landed this account, and we're going to call it the HK account because it's in the Home and Kitchen category. Home and Kitchen, HK.
He found this account. I think it was around 2017. He was using the wholesale formula method that he had been studying and learned and was going out looking for accounts found this one landed it and found some really good replens to sell and restock over and over again with this account. For several years, so this was 2017. We're in early 2023 now. For a few years, he would order from this account sporadically, throughout the year. He developed a good system of reducing the number of returns. I was really impressed with how he did this.
It's a fragile item. Most of the ASINs that we sell from this account have fragile items. So he worked on a way to be able to get replacements to the customers in a way that we would have fewer returns, fewer negative feedback, and actually, in addition to getting fewer returns and fewer negative feedback, which are a huge hassle to deal with. He actually was able to increase our positive feedback, because of happy customers on this account, which that in and of itself, I think is pretty impressive to have a fragile item that you're selling over and over again and to increase your positive feedback with that item. He probably wouldn't say it, but I'm going to say it. I'm really impressed with that, so kudos to you, Stephen for doing that. But in this early phase, the first few years of selling this item, it really showed us the power of selling replants on this HK account, I say this item, we sell multiple like, I don't know, 15 or 20 ASINs.
[00:05:38] STEPHEN: Yeah. I think that's correct.
[00:05:39] REBECCA: Around that from this one account. So by placing repeat orders, and then troubleshooting the problems that were coming up with the inventory in those initial years, we were really able to make customers happy and find the power of replens in giving us just some consistent income from that particular account.
[00:05:59] STEPHEN: Phase One, knowing and understanding the power of replens and just how amazing they can be. Phase two was, knowing your numbers. If you followed us for any amount of time, we talk a lot about knowing your numbers. If you don't know your numbers, you don't know your business very well. We got to look at some numbers. Around 2019, 2020 we began shifting even more and more to focus a higher percentage of our sourcing time on wholesale sourcing as opposed to retail arbitrage, which is where I spent most of my time or online arbitrage where Rebecca spent most of her time.
[00:06:33] REBECCA: I was still doing online arbitrage at that time.
[00:06:35] STEPHEN: Yes.
[00:06:36] REBECCA: You are shifting from RA more into wholesale. I was still at that point in time, mostly focus on OA, online arbitrage.
[00:06:46] STEPHEN: Yeah. We've been tracking some different statistics. It shows us a lot of how we've been spending our time. We looked at the amount of money that we put into online arbitrage versus retail arbitrage versus wholesale sourcing, and how we did those things. We use inventory lab to do this. In the show notes for this episode, we'll put a link to how you also can track your sourcing numbers so that you can make better decisions, see what's working, see what's not working, and even come up with some goals to help increase your sourcing, so fulltimefba.com/177 for the show notes page, which will include that link on how we use inventory in how to do that.
We wanted to increase our wholesale sourcing, our percentage of wholesale sourcing, while we were decreasing our retail arbitrage or online arbitrage. So being able to track it really helped us to reach those goals. This particular goal of increasing our percentage of wholesale sourcing, it was not just arbitrary, for us it was about determining our own lifestyle. For me to be home more often, instead of spending an entire day out doing retail arbitrage, I wanted to be home with family, spend time with my wife. Wholesales, was so much better to do than retail arbitrage for that fact. So for this phase, we added more ASINs from the HK account and watched it slowly grow.
[00:08:04] REBECCA: Yeah. So just to summarize, Phase One was, learning the power of replens with this account, as we were getting more into doing wholesale sourcing. Phase Two was knowing our numbers. So each month, we would track our revenue that we were bringing in and what percentage of it came from OA, what percentage came from RA, and what percentage came from wholesale. We wanted to increase that percentage of our revenue that was coming from wholesale sourcing. So then in Phase Three, as we were meeting that goal. We decided to take it up a notch even more.
Phase Three was about finding the power of the VA the virtual assistant. In 2021, I started doing more wholesale sourcing. I had been doing online arbitrage and was thinking I could still be at home working from my own office and adding in this other method of sourcing to what I was doing. I went through the wholesale formula class. I started looking for new accounts. As I was doing that, as I was learning the methods and getting into a regular system and a routine for my work day with doing wholesale sourcing, I realized we actually have some current accounts that are doing really well, but we're not getting the most out of them. As I was learning more about the processes involved in reordering and keeping track of replens in our Seller Central Account and doing that also through inventory lab in early 2022, so about a year ago, February of 2022.
I hired a full-time VA, virtual assistant through the VA Placement Program, which is the same people who do the wholesale formula. So I took all of the course information they had when you sign up for a VA through VA placement. They have a bunch of in the portal there they have some courses and some modules that you go through as the person hiring the VA. The VAs have been vetted and trained and equipped to help you with your Amazon business. I hired a VA through that program, VA placement went through all that information. I got her on-boarded to help us with wholesale sourcing and some other things related to our FBA business. I quickly found out that our particular VA, her name is Jen. She is amazing. It didn't take me long to figure this out, because just right off the bat, she was just bringing so much to our business and helping me in so many ways.
I never thought that I would have enough work for a full-time VA to do. I didn't think that there would be that many tasks that she could help with, but there really are, in fact, if I could clone her, and have another one of her, that would be awesome. She really has done a lot to keep us organized and keep us on track with our wholesale sourcing more than I ever could have imagined, because she had the knowledge that she got from the training through VA placement and then I showed her what we were doing in our business. I showed her some of the ideas that I had. Some of the features that I use in inventory lab and Seller Central, and running reports and whatnot. I taught her what we were doing already and the ideas I had. She began doing that for me running the reports that I had wanted to look at. She was running the sales reports twice a month and helping me to analyze them to see where we need to order certain ASINs from this HK account more regularly.
I started out with having her doing that sporadically as well. That's what we've been doing before, was ordering from this account when we thought about it, or I mean, I hate to admit this, because we try to teach other people to be more systematic and to use the tools that are available for them in the programs that they use, but we all can improve in these areas and get more organized and having the VA really helped me to do that. The ways that we were being sporadic and ordering or forgetting to order until we'd gone out of stock on items, she was able to take these reports, stop doing them sporadically, but to do them regularly. At first I resisted that. I was like, "No, no, I'll tell you when I want the report." She was like, "No, I think you need to be doing these every two weeks. I think you need to be looking at this more regularly." I was like, "Okay, I'll try that."
I'm so glad that I did, because when she started giving me those reports, and I started looking through them and looking at the things that she was highlighting and bringing to my attention. we did start placing orders. I couldn't believe it. Before we've been ordering sporadically, now we are ordering from this account every two weeks. Twice a month, we order from this account, place a large order. We're not running out of stock on items that we'd run out of stock on before. We are staying on top of that. We have seen just tremendous growth over the months that she has been helping me with that.
[00:13:05] STEPHEN: Yeah. I think when we started using a VA, it really became clear to us just how busy we were before in trying to do it all ourselves. So yeah, we let things slip and let things go and things would go out of stock or almost go out of stock. We'd be missing out on sales when we were out of stock. So when we outsourced to the VA, who could take care of that on a consistent basis. Yeah, I mean, of course, our sales increased because we were ordering more often. we were in stock all the time. It was amazing having a VA. Yeah, it helped us overcome all those missed opportunities that were out there.
[00:13:39] REBECCA: Yeah, my big takeaway from Phase Three, with the power of the VA is just don't wait as long as we did to hire a VA for this purpose. We've had VAs for various purposes for years. We've had assistants helping us with all sorts of things to do with our FBA business, but we waited this long to hire somebody for this specific purpose to help with sourcing and to help with replens. As we always ended up doing I wish we had done it earlier. Anytime we outsource something like within a month or two, we're saying, "Why didn't we do this so long ago? Why did we wait as long as we did?" So just to give you an idea this HK account in 2021, we've been selling it since 2017. In 2021, we had $55,000 of sales from this one account. Then with Jen's help in 2022. We took that from 55k to 129k, that's over 100% growth in one year with her help.
If you're wondering, can I afford to hire a VA, let me just say, hiring a VA through VA placements and experiencing that growth more than pays for so many times over, pays for the price of hiring a VA just for that one account. That's just one account that does not count all the accounts she's helped us find. The other accounts she's helping us to keep track of. She also has helped me, I
still do OA to a certain extent. She also helped me to get on top of reordering from my OA suppliers on a more regular basis. She's helped me with scanning those websites. She does some manual, online arbitrage searches for me. She runs tactical arbitrage for me. So there's one OA supplier that in 2020, it was our first year to sell from the supplier. We were able to sell $11,000 worth of sales in that first year. That was only for part of the year.
Then in 2022, with Jen helping me to stay on top of it, and to do our reorders in a more timely manner. We were able to grow that one from 11,000, the first year to 76,000, in that second year of 2022. Like I look at those numbers now, I mean, I follow our sales throughout the year, but then I look at those numbers now as we're saying this and I'm like, "What on earth?" That's amazing that our VA was able to help us to just organize ourselves. She helps us find a new accounts and find new inventory, but she also has just helped us to be organized in a way that we can get more out of our existing accounts.
We are still looking for new accounts. She does that on a regular basis, but we are definitely focusing more and more on continuing to look through these other existing accounts that we already have. Ones that we've had for years, ones that have like, slacked off at different times for various reasons to go back and look at them and see, do we have similar growth opportunities in these accounts in 2023 like we saw in 2022?
[00:16:43] STEPHEN: If you're listening to this, and you're like, "I'm ready for a VA." I highly recommend checking out fulltimefba.com/vaplacements and you can get notified of when the information is released about VA placement program when it opens up, and go check that out for sure. There is a lot of opportunity out there for you to find wholesale accounts to grow those wholesale accounts. So when you're looking at these phases that helped us get to six figures in sales for just one wholesale account. Phase number one. Understanding the power of replens, finding these accounts, replacing repeat orders that you're able to continually go back and back and reorder when stuff starts to sell out. That's phase number one.
Phase number two. Know your numbers. Track your data. Set some goals based on those numbers. Phase number three, hiring help to develop and improve your systems of VA has been life-changing for us, a spreadsheet that our numbers are tracked and we can look at those and we can make really good decisions to improve things, and having the accountability of a VA because that's something awesome. A lot of times people think of VA just does what you tell them. Well, the good VA is also keep you accountable to making sure you're following through with your little goals that you're setting.
[00:17:57] REBECCA: Yeah. I would say that that is one of the underrated benefits of having a VA. Like I am the boss, I do tell her what to do. I give her assignments. I mean, I don't – I try not to be too bossy boss, but you're the one that's setting the stage for here's what we're doing, here's what we're working on, here's where I need your help. If you do get a good VA, who is confident and who feels empowered by you to do that, that's the other thing. You need to give them the power to do that. I did that right from the front and told her, I want you to give me all your good ideas. I want you to feel like you can come to me with things that you see that are going wrong and feel like I'm not going to chastise you for that, but I'm going to encourage that. I'm not going to see it as criticism. I'm going to see it as an opportunity.
She has really gone with that. So she is able to bring me suggestions. She also keeps me on track with – I'll be honest, as somebody who runs my own business, I don't always stay on top of things the way I should on a regular basis with my to-do list. So they're things that get pushed to the side that she'll say, "Hey, have you worked on this?" Again, I don't take that as criticism. I take it as a reminder. I'm like, "Oh, yeah. Let me work on that and get it back to you or, "Oh, thanks for the reminder. I'm going to get on that today." That accountability truly has kept me on track in a way that – and I feel like I'm a pretty – I'm a self-starter. I have a lot of initiative that comes from within, I'm self-motivated, but I still need that accountability of, "Hey, I thought you were going to get this finished. Why have you not given it to me yet?" So having that VA, and even if it's not her coming to me and saying, "You aren't finished with this thing yet. What's going on?" But even just thinking, "Oh, she's going to be checking in later this afternoon. I need to have something ready for her." That's great accountability, too.
[00:19:44] STEPHEN: Absolutely. If you've been listening to this episode, and you're like, "Stephen, I don't even know the first place to start when it comes to wholesale sourcing, how can I even improve upon my wholesale accounts if I don't even have any?" Well, I've got good news for you, for just a few more days. The Wholesale Formula program is going to be open. It's going to be closing down very soon. If you're listening to this after this episode drops, go to fulltimefba.com/wholesaleformula. It is a course it has helped Rebecca and I both know the ins and outs about finding and landing profitable wholesale accounts and much more.
Introduced us to how we can use a VA to help improve our wholesale accounts and so much. In fact, Rebecca and I believe in the Wholesale Formula program so much, we've included a $3,000 bonus package just for you. If you go to fulltimefba.com/wholesaleformulabonus, you can check out our bonus package that if you purchase the wholesale formula through our link, we'll give you this $3,000 bonus package. It's a lot of awesome stuff that will help you with your wholesale journey toward success.
[00:20:50] REBECCA: Thank you so much for joining us for this episode of The Full-Time FBA Show. We knew we have a lot of links for you that we mentioned in this episode, so be sure and check out the show notes at fulltimefba.com/177. We're on Episode number 177.
[00:21:05] STEPHEN: Next week on the show, we're going to be talking about things you should give up in your Amazon business. We'll talk about that next week on The Full-Time FBA Show.
[OUTRO]
[00:21:14] ANNOUNCER: That's all for this episode of The Full-Time FBA Show. Head over to fulltimefba.com/podcast where you'll find the show notes and links from this episode. While you're there, subscribe to our newsletter, where you'll get several free downloads of our popular and helpful Amazon FBA resources. Now, take action on what you've learned today, so you can find success in turning part-time hours into a full-time income with Amazon FBA.
[END]