Today we sit with Ian Bower, who has been selling items on Amazon that he sourced via wholesale companies for over five years. In the time that has passed, Ian has managed to scale his business and averages around $40,000 in sales a month. In this episode, we start off learning Ian's professional history and what he was doing before he got into wholesale. From there, we hear about his first mistakes in FBA wholesale and what he learned from the experience. Since then, Ian has honed his skills with his best monthly sales reaching over $100,000.
So how did he achieve such great milestones like this? Ian tells us about how he acquires wholesale accounts and, just as importantly, how to provide them with extra value. Value-add is an important aspect of Ian's business, and as he explains, it not only creates a good working relationship but it also creates a space where this relationship is exclusive to you. To provide value, though, you first need wholesale relationships. Ian walks us through his step-by-step process for approaching wholesale brands and opens up his playbook on contacting potential clients through cold emails. As our conversation draws to a close, Ian expands on The Wholesale Formula, the course that taught him what he knows about wholesale success today.
Listen on the podcast player below.

Like what you hear? Tell a friend… and be sure to leave us a rating and a review. Here's how.
Key points from Episode 72:
How Ian got started with Amazon and stumbled across wholesale.
What drew Ian to the wholesale strategy he employs today.
Why retail arbitrage isn't really scalable.
Ian tells us about his first wholesale experience. Spoiler alert: it was not a success, but did have big lessons we all can learn from.
Hear about Ian's growth in sales and the big numbers behind it.
Ian's strategy for getting new wholesale accounts.
How Ian curates his cold emails to reach out to new brands.
The key to having a long-term, successful relationship with a brand.
Ian talks about The Wholesale Formula course and its free-updates-for-life impact.
How you can create extra value for your wholesale brands that could lead to exclusive wholesale accounts.
Why you can trust The Wholesale Formula course.

And more!

Links and resources mentioned in this episode:

Right-click here and save as to download this episode to your computer.

More Episodes from the Full-Time FBA Show podcast:
Don't miss an upcoming episode! Subscribe, download episodes, and review the Full-Time FBA Show:

Discover the Secrets of Profitable Wholesale Sourcing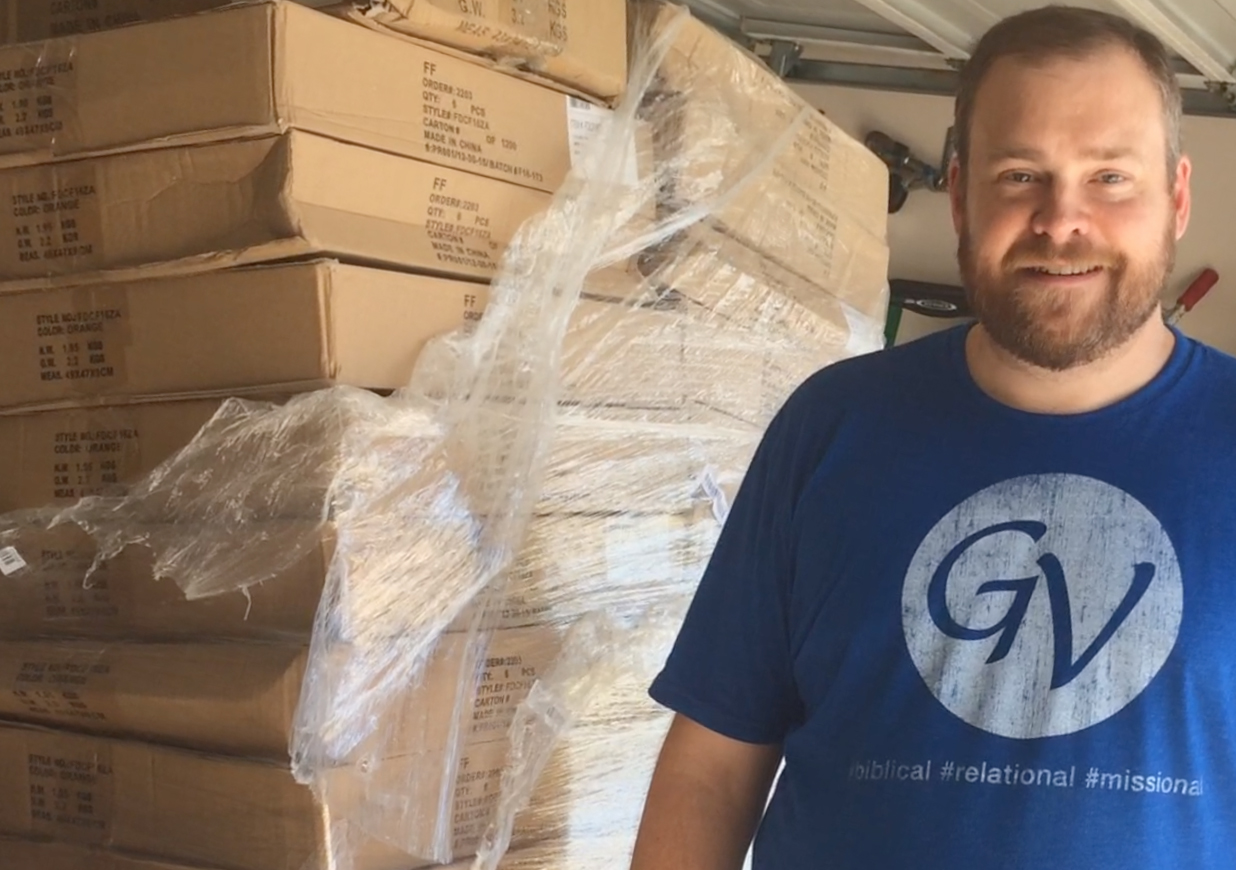 For the longest time I wanted to add wholesale to my Amazon business. I had actually gone through 3 different wholesale courses to teach me how to do it. Each time I went through a new wholesale course I would try what was taught, but I kept coming up empty. It was extremely frustrating… then I scheduled a phone call with Dan Meadors from The Wholesale Formula. That conversation opened up my eyes to things about wholesale I never thought about before (and was never taught). I took his advice and began to find multiple wholesale accounts. Not only did I find wholesale accounts, I was actually able to successfully land the wholesale accounts.
Would you have wanted to listen in on that conversation? Unfortunately, we didn't record the call, but Dan and his team have created something even better: a free webinar series focused on successfully adding wholesale to your Amazon FBA business. The content in this free video series is the same content that I heard in my phone call with Dan… and more!
Unfortunately, this free webinar series is currently closed, but if you want me to tell you when the doors are open to the free wholesale workshop again, then sign up for the wait list where I'll email you the moment the free wholesale workshop videos are available again. This free video series that will open your eyes to what is possible with selling wholesale items on Amazon, so take a moment, and sign up for the wait list.

Back to the main page for The Full-Time FBA Show

Episode 72 Transcript: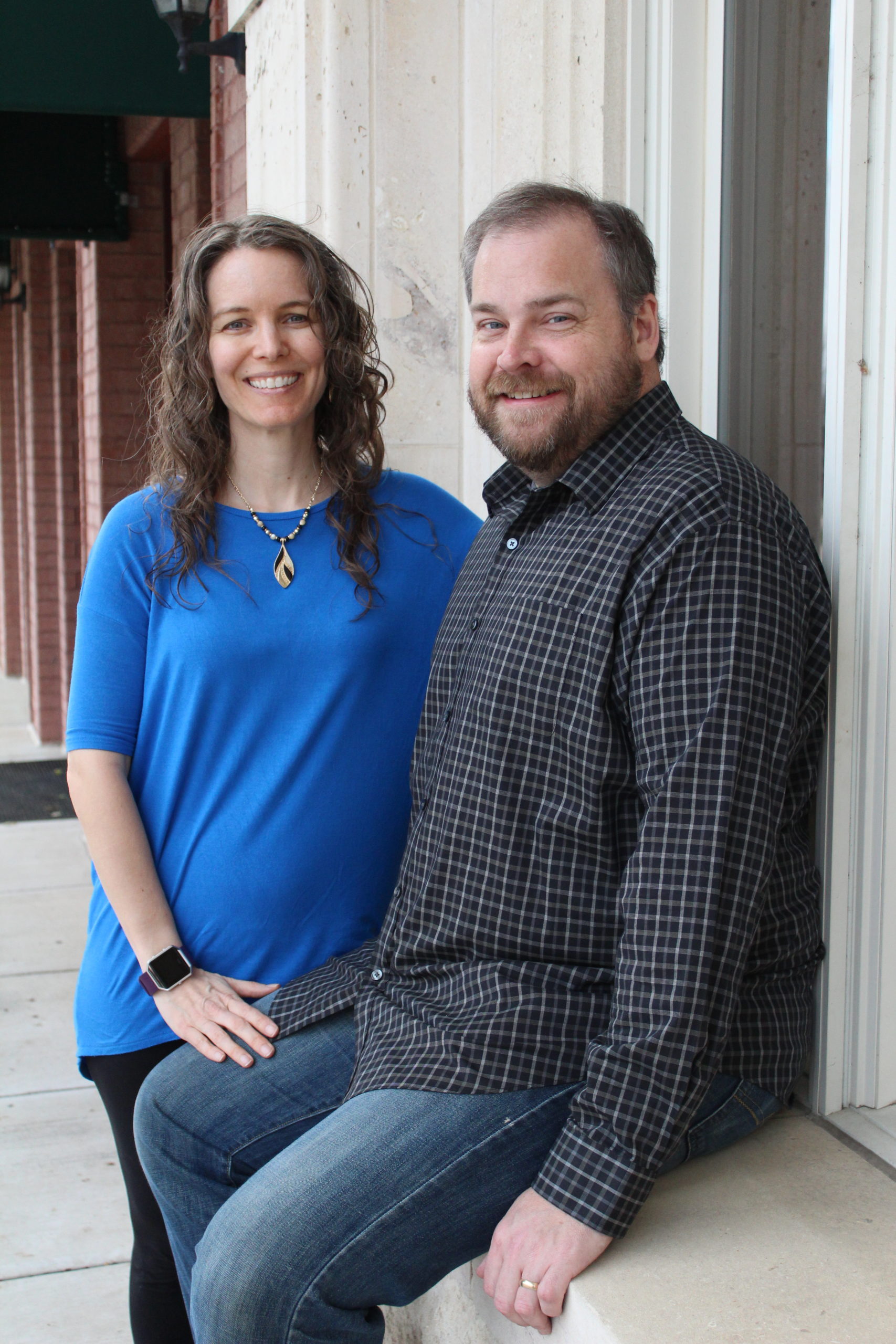 [WELCOME]
[0:00:01.8] ANNOUNCER: Welcome to The Full-Time FBA Show. In each episode, it's our goal to help you turn part time hours into a full-time income, selling almost anything on Amazon. Now, your hosts of the show, Stephen and Rebecca Smotherman.
[INTRODUCTION]
[0:00:21.4] REBECCA: Hello there and welcome to this week's episode of The Full-Time FBA Show. We are on Episode 72 this week and we are continuing our ongoing conversation from the past few weeks about wholesale sourcing. Today, Stephen has a wholesale sourcing success story interview that he is doing with Ian Bower who has gone through the wholesale formula and been working on it for five years now. Five years of experience, that's pretty awesome. He is going to in this interview cover his origin story, kind of how he got started with Amazon and also how he got started with wholesale sourcing. Those types of stories, I think they're always inspirational. I hope you really enjoy that today.
Also, he's going to talk about why he's got the nickname of the "Email Guy" among the wholesale formula. I really enjoyed that part of the interview. He's got lots of great advice for communicating with brands. I wanted to take some notes on that one myself because I currently am going through the wholesale formula course and I'm very intrigued by the different ways that you communicate with brands as you're opening up these wholesale accounts. If you are wanting to know more about that, then this episode is definitely for you. With that, let's just jump right into this interview that Stephen did with Ian Bauer.
[INTERVIEW]
[0:01:39.4] STEPHEN: All right, I'm here with Ian Bower and we are here to talk about his wholesale journey and his success story about how he fell in wholesale and the success that he has experienced, selling stuff on Amazon via wholesale. Ian, I'm really glad that you've taken some time out of your busy schedule to talk with us. How are you doing today?
[0:01:57.6] IAN: I'm doing pretty good. Thanks for chatting with me. I appreciate it.
[0:02:00.5] STEPHEN: Yeah, absolutely. Why don't you kind of tell the listeners how you got started with Amazon and maybe how you stumbled across wholesale.
[0:02:08.7] IAN: Sure. I have always wanted to be a business owner. I've always thought that, that would manifest itself as me being a restaurant owner because I was a chef for a long time. There's an old joke about the restaurant business, that the best way to make a small fortune in the restaurant business is to start with a large fortune. The more I work in the restaurant business, the more I realized that being a restaurant owner was absolutely not something that I wanted to do. I was getting burned out anyway on cooking, and being in kitchens, and working all the time and not seeing my family. So, I started basically looking for business models that could be done on the Internet and kind of ramped up in my spare time, whatever little spare time I had. Amazon was one of those things that came out of it, like how to use Amazon FBA.
It was actually, it's a funny story because the original intention, like I came up with a couple different business strategies and I listened to all these different podcasts, much like yours. Like I was going to be the one that came up with some kind of course, some kind of knowledge product, right? Then my wife, I was like, "Hey, you know there's this like goofy thing called retail arbitrage where you're like that. You buy stuff on discount and it's selling on Amazon. That sounds like it's right up your alley, why don't you go do that? You love to shop, right?" She was supposed to do the retail arbitrage. That did pretty well, but she has no desire whatsoever to run a business.
What quickly happened was, I found out how hard course creation and marketing was for that. But this goofy like FBA retail arbitrage thing seem to be doing pretty good. I kind of took over that and quickly hated it. That became online arbitrage and I quickly hated that too because I don't like to shop, and it just wasn't scalable and there was no way to like grow that.
I started looking at, how can I — there's going to be people selling things on Amazon that isn't retail arbitrage, like the whole thing camp, people buying stuff from Walmart at a discount selling on Amazon. I heard a rumor about these guys, they run this program called the Wholesale Formula, the rest is kind of history. I signed up for the Wholesale Formula and within a couple of months, I made my investment back on the program, which was awesome and the rest was history. Two years later, I quit my job and I mean, I'm sure we can talk about all that. But that's how I got into it, that's how I found the Wholesale Formula. That's how we got started doing wholesale on Amazon. It was really just my efforts to become a business owner, to find a scalable, repeatable business model that worked and that enabled me to quit my job. That's what I found.
[0:04:38.0] STEPHEN: Yeah, that's cool. What drew you to the Wholesale Formula? I mean, why did you think that that was the answer to help teach you how to be able to do this?
[0:04:46.5] IAN: It's hard to say. I mean, there's a few things about it really. I don't want to necessarily say that it was a fact that it was so data-driven, but that is kind of a nice thing about it. It's formulaic. I mean, it's the Wholesale Formula. The formulaic nature of it where I knew going into it that this was going to be the kind of thing. There were boxes to tick, there were things that you do and if you follow that formula, it's going to produce a result. I like that a lot. The other things I was doing seemed a lot like guessing, and getting lucky and this was much more, "Hey, this is a thing. This is what you're going to do."
The other part of it too is that, with retail arbitrage and online arbitrage is they're great, they're high profit. But when you stop working, they stop working. Unless I wanted to like go down this whole crazy route where I'm hiring shoppers to go shopping for me, and I've seen people who do that and that was just like — that was too much. But the other thing too was that, with retail arbitrage and online arbitrage, you are not adding value in the supply chain. You're just moving product, you're taking advantage of market inequities, buying stuff from one place and selling it someplace else where they don't have it. That's okay. I'm never going to bash retail arbitrage or online arbitrage.
But I knew that to be a sustainable, growable business, I needed to be able to provide some kind of value in that supply chain. I felt like the Wholesale Formula was a to provide that value. That actually hammered home for me later on in the process too, just how much value you need to add and how the Wholesale Formula helps you do that. That was really what kind of like drew me to it.
[0:06:21.8] STEPHEN: I feel the same way. I love retail arbitrage and online arbitrage. I still do both of those strategies. But the thing that drew me to wholesale was, just the opportunity to find consistent items that I could replenish and do some hard work out front to find the account. Then continually place orders once a month when my supply starts to run low. I took the Wholesale Formula a couple years ago and it revolutionized my Amazon business. When you took the course and you started putting it into action and stuff, what was it like, like your first wholesale order, what was that like? And was it a winner, was it a dud? Because mine was a dud, I had made a huge mistake with my first wholesale order. What was your experience like?
[0:07:03.8] IAN: Yeah. Mine was also a disaster. It's funny too because like I was in like the second class for the Wholesale Formula, the second time they offered it. Since then, they've improved the course to where somebody going through it now couldn't make the same mistake I made when I started. The mistake was — like when you get an account, a brand owner to say yes, it's like this exuberant feeling. You're like, "Yes! I found this vein of gold that I could mine forever. This is wonderful." In my enthusiasm, I ignored some important warning signs and the most important warning sign was that there were no FBA sellers on this thing. I was like, "Please, champ someone to map up."
It turns out that the reason that there were no FBA sellers is because it was hazmat and that was back in the day when hazmat was like, nobody knew how to get into it. Like the only people had been selling since like 2010, and there was no path into that program at all. I bought a whole bunch of this stuff; it was like a compressed air product and I couldn't sell any of it. I was really grateful, I had to like go back to the brand owner with my tail between my legs. I'm like, "Oh, I can't sell any of this. Could you take it back?" I'm glad they did, they took it back, but I learned an important lesson.
This is an important lesson for all of your listeners could learn to, which is, no matter what the product is, add it to your catalog before you buy it. That will wash out all of those restrictions and you'll find them all right then and there. Yeah, that was my tragic first wholesale account.
[0:08:30.1] STEPHEN: Yeah. But the cool thing is, we all make mistakes, we learn from those mistakes and things get better. Speaking of things getting better, like what's been your experience with like — if you don't mind me asking, what numbers wise have you been able to experience when it comes to sales over time as you — you said you earned back your investments for the Wholesale Formula within three months of taking the course and how things gone from there since then?
[0:08:53.5] IAN: Yeah. I mean, the Wholesale Formula has been like a real journey and my sales every month — my best month has been probably about $100,000.
[0:09:03.3] STEPHEN: That's monthly? For the month, right?
[0:09:05.8] IAN: Monthly, yeah. That's a month of revenue.
[0:09:07.8] STEPHEN: Yes. Sorry, that's just a jaw-dropping number. I just want to make sure I understood you correctly.
[0:09:11.8] IAN: Yeah. My sales have hovered around $45,000 a month and up to $80,000 and my best month was $100,000. Lately, I honestly can't tell you because what the next stage of the journey here is to get into brand management, and that's something that isn't necessarily taught in the wholesale formula but it's a natural, organic progression from that. Because all of the things that you needed to be a successful brand manager, you learn in the Wholesale Formula. I've actually began converting my accounts that were wholesale and I began moving over just the ones that make sense into brand management.
My total managed revenue right now is about $2.5 million a year. That's like my seller central account plus all the seller central accounts I've managed. So yeah, that's an exciting thing. I'm sure like a natural question is like, "Brand management sounds great, how do I do that?" Truthful answer is, you have to learn how to be great at working with brand owners, understanding their pain points, providing value, doing all the things that you need to do to run a successful wholesale account. That's what you need for brain management too. Now, I have this hybrid model, where when I talk to brand owners, I could do the best thing for them.
It's a conversation we have when they say, "Okay. This sounds great. This is all of the things that we need you to do. Okay. How do we go forward?" As I say, "Okay. Let's talk about what are your best options? Do you want to continue to sell to a retailer and then that retailer takes it over or do you want to sell directly to your consumer? We can do either of those things. One scenario, you pay me and another scenario, I pay you. Which one of those do you want?" It's a cool tool to have in your toolbox.
[0:10:51.3] STEPHEN: Yeah, Absolutely. I like what you said where it's like, you first need to master the aspects of the wholesale formula and the things they teach, and get really comfortable with that before you can move on to the whole brand management aspect. You also said, you took the wholesale formula. Was it like four years ago when you took it, about?
[0:11:09.8] IAN: It would have been five years ago this year. I think I was in the 2016 group.
[0:11:14.1] STEPHEN: Right. This is not a quick story where like, you started the Wholesale Formula, then now you're bringing home millions of dollars in sales.
[0:11:20.9] IAN: Yeah.
[0:11:21.5] STEPHEN: Yeah. Just to give people a perspective, we want to make sure they've got realistic expectations and stuff. Let's talk for a second about actually getting wholesale accounts. There are lots of people who are like, "You know what, people don't like Amazon sellers to sell their wholesale stuff. Brands think that Amazon sellers are horrible or whatever." What do you do with what you learned from the Wholesale Formula about actually getting profitable wholesale accounts, especially when they might say, "Yeah, we don't like Amazon sellers, so no."
[0:11:49.4] IAN: Yeah. I mean, honestly, if they say yes, there are two things here. One, if you can make money on that account, that's awesome. Congratulations. Those exist. But if they say no, that's your best account. That's what I tell people is, if they say no, then that's important because that means that they are probably more a prospect at a minimum. Okay. Now, the opportunity that you have is to figure out why they're saying no and we don't sell to Amazon sellers is not an objection. You don't sell the Amazon seller as an excuse, and you have to find out the objection behind it, like what happened, why don't you sell on Amazon sellers, why has your experience been like, why have you made this decision for your business and how is it working for you.
You have to dive in with those brand owners and you have to really kind of understand their pain points, understand what's going on with them, understand what their journey is. Then you need to position yourself as a trusted advisor, and basically speak to those pain points, and then coach them through what to expect next, and then provide basically a ton of value. Almost all of my accounts, all of my brand management accounts, my wholesale accounts, the ones that I really value, the ones that are still with me today and I still have most of my early accounts to this day. They've come about because of relationship.
If I had to really summarize like value of the Wholesale Formula, it's really to teach you how to create a valuable relationship. Because at the end of the day, you have to be more than a purchase order to a brand owner. If all you are is a purchase order, they could go find more purchase orders, they could just cut you out. By providing value, that's your business. Now you're in business because you have a relationship and you have value.
[0:13:28.4] STEPHEN: Yeah, that's one of the things I love about the Wholesale Formula. They teach you how to better serve the brands that are out there. Because everyone else is just contacting them saying, "Hey, I want to sell your stuff on Amazon" or "Hey, I want to sell your stuff. Give me a list of your product." That's it, it's like there's nothing for the brand to get anything out of that. Of course, with any type of relationship, there's got to be give and take, there's got to be both ends offering up something, and so that's what I love about the Wholesale Formula, that helps you with that.
When it actually comes time to like you found a profitable item on Amazon, you want to reach out to the brand. Do you give them a call? Do you email them? What is your process that you like to do? Because I know some people like don't feel comfortable on the phone and they rather email. What's your strategy?
[0:14:15.3] IAN: I've kind of made a name for myself as the "email guy". That's for a couple of reasons. One, I was working like 65 hours a week, no joke. There was no way I had time to make phone calls, and so I needed something that was going to work when I was working. Like while I was working my day job, I needed it to work for me.
[0:14:34.1] STEPHEN: So, the 65 hours was another job that you had at the time?
[0:14:37.2] IAN: Yeah. I was the executive chef of a university, so I was just a slave there, and owe them my blood, and my wife and my likelihood. I hated that so I needed basically something to work for me. The other thing too is, at the time, and now I've grown as a person, as a business owner since then. But at the time, I was truly terrified of the prospect of getting on the phone with a brand owner and trying to convince them to take my money, which is kind of a weird thing to say. That you're going to talk with somebody else in taking your money, but that's what you have to do.
My outreach strategy is email and so basically, we send out emails and we try to knock off the low-hanging fruit right away. Then what we want to do is get that brand owner to get on a phone call, like a scheduled phone call, like, "Hey, let's put this on the schedule." At the time that meant, I had like a 30-minute lunch break. Since I was the boss, I could sneak out every now and then and do whatever I wanted to without anybody like making sure I was punched in. So, I was able to like sneak out and make phone calls here and there throughout the day. But since they were on my calendar, it was much easier to manage, so that was the plan then and that's how I still operate a business. The brand owners get a cold email and that cold email is designed essentially to get them on the phone. Then from there, we take it.
[0:15:55.0] STEPHEN: That's cool. What kind of information do you put in that email, trying to get a phone appointment eventually that helps you get that?
[0:16:04.3] IAN: Well, there are two approaches that we take in my email funnel in particular, we branch. Brand owner can potentially get three different kinds of emails from me, and the variables essentially are whether or not we feel very strongly that we're talking to a decision-maker or not. If we don't feel like we're talking very strong — if we don't feel very strong, like we're talking to a decision maker, then we send out a short one-sentence email and it just says, "Hey! I want to open up a wholesale account, tell me how to do that." The goal of that is to get them to raise their objections to us, without presenting any objectionable content to them. Like if you make a mistake and it's a mistake of saying, "Hey! We sell on Amazon and we're awesome, and you should give us a wholesale account and here's why." Then they're just going to delete your email.
If you say, "Hey! I'd like to open up a wholesale account" without providing any objectionable material in that email, then what you're doing is, you're luring them in essentially. And what does your email say, it says, "I have money and I want to give it to you." What they think is, "Okay. As long as they're not an Amazon seller, I'll probably accept this offer." So, they'll respond to you, but the psychology there is they're going to respond to you and start a dialogue. Once they find out that you are an Amazon seller, then they're going to have objections but they're not going to delete your email because now they're engaged in a dialogue and that's just rude. That gives you the opportunity now to work on that relationship, and work on serving them and providing value. I actually call that the iceberg email and that's just a super simple one-sentence email.
But then the other type of email that we send out is more of a direct response copywriting-style email. Copywriting is one of the skills that I sharpened and honed over the years. That goes to somebody who are certain as a decision maker and that's really meant to break down their objections. We come at them full speed, it's high friction. We do not pull any punches. We do not hold back. We say right from the get go that we're an Amazon seller. In versions of my email, I've said, "Hey! By the bottom of this email, you're going to want to talk to me about your Amazon presence." It's like full throttle direct response copywriting. That one gets deleted a lot, and then the ones that do not delete it want to speak to me on the phone right away and talk about opening up an account. That's the goal. That's what we wanted to do. It's meant to like really dial directly in on our target market and get them on the phone with us. That's our generally broad and painting with a broad brush, those are two approaches in email.
[0:18:30.7] STEPHEN: That's cool. I really like that. A moment ago, you said something about you still have wholesale accounts with brands that you first got started years ago. What do you think is the key to having a long-term successful relationship with the brand?
[0:18:45.2] IAN: Yeah. So, everybody, no matter who you are and I'm sure there's going to be somebody who disagrees with me. But I feel very strongly that most humans want — and I'm going to use the word "guy," but like a go-to person that they can recommend to other people, that they can trust that who is their advisor. I was just talking about this with my wife the other day. She said, we were talking about our local HVAC guy, like our local HVAC and plumbing guy. Because one of our friends, their like water heater exploded, right? I said, "Well, have him call Herb" and she said, "Herb retired." I'm like, "What? What are we going to do now?" I haven't called this guy to do anything for me in like two years. Like he was my guy. Like I had that solved. I had plumbing guy solved, I could trust him. I knew what he was doing. Anything he told me to buy, I would just buy, like just sign the check.
Everybody wants thing solved in whatever category their life it is, whether it's like in utility, like electrical, or your accountant and bookkeeper, or your marketing person. You want that trusted advisor in your life. So, people want an Amazon guy or girl, they want that person that they trust in their life, where they could just pick up the phone and know that whatever comes out, that conversation is going to be a best end for them.
The relationships that I have with my brand owners are based on that. I get a phone call. Sometimes I'm on the phone with them for an hour every time they call. And they just want to know, "Hey! Let's talk and do some strategy. Let's talk about what's going on, what see." In these relationships, I've built off Amazon websites for them because it's a thing that they needed in their business. In the case of a couple of them, we've had to work on their product packaging because it wasn't surviving Amazon. If ever you send it in Amazon and ordered your own product, you might have been shock to discover how it arrived to you, so we had to work on specific Amazon packaging. That's the secret sauce right three, is to be that Amazon consultant and Amazon advisor.
[0:20:46.6] STEPHEN: That's one of the things I love about the Wholesale Formula, is that it breaks down every single type of value proposition that you can offer, and then you can learn how to do all those things, pick one, become confident in it, then add another one. As you continue to take the wholesale formula, you can go through it the first time, from start to finish and learn a lot. But then you can go back to some of the previous sessions, and really hone your skills of different types of value propositions and add more and more ways that you can better serve your brand and it just makes you better, then yeah. If you become — I've got a great Amazon guy, then you can even have wholesale companies come knocking on your door to help them. That's really awesome. I love how the Wholesale Formula helps with that.
[0:21:29.5] IAN: I just want to comment quickly too, because another cool thing about it and a lot of new students of the Wholesale Formula have this trepidation like, "I have nothing of value to offer" or "I don't know how to do any of this stuff." Honestly, you don't need to know how to some of this stuff and I know that's like a little crazy, like, "Oh, you're telling me to go lie to people and make promises I can't keep." I'm not saying that at all. Consider for a minute that one of the value propositions is, I can improve your listings so that they're keyword optimized, right?
If you're listening to this and you have no idea what that means, I promise you, you don't need to because you can go out in the world and you could find hundreds of people that are experts at doing that and you could just hire them to do that for you. Okay? Now, that's a service that you can offer because you could just pay somebody else to do it. There's also another value proposition and another solution is, pay-per-click advertising. Now, if you want to go deep and become a master of pay-per-click advertising, there are courses that could teach you how to do that. But if you want to just advertise products and do it profitably, there's a software that you could do it in three clicks, without having to be a genius at it.
Those are just two of the ways you could be valuable without having to become an expert at that thing first and there are many other ways that we could talk about, including the value that you as a human being offer and your experience and your lifetime. If you're coming out of the corporate world, what was your corporate world like? I've coached two students who are chiropractors and so now, that's a skill that they could take. They can reach out to companies in that space that manufacture products around that and now that's a value that they could provide to those brand owners. Don't feel like you have to learn those skills, don't feel like if you're coming into this, you're not going to have any value. You can absolutely provide value. There's a million ways to do it.
[0:23:15.0] STEPHEN: Absolutely. If that doesn't get you excited, I don't know what will. Because thinking that you have to learn everything, you don't have to. There's a lot of ways to outsource that. That's another thing I love about the wholesale business model is, all the ways that you can outsource. What are some other ways that you've been able to outsource when it comes to buying wholesale stuff to sell in Amazon?
[0:23:34.3] IAN: I've outsourced my whole business, to be perfectly honest.
[0:23:37.5] STEPHEN: That's the ultimate goal. That's the dream.
[0:23:39.6] IAN: Yeah. My team of virtual assistants who are still with me today, my very first hire is still with me today. We outsource literally everything. It always starts with finding prospects. The number one goal and this is a lesson that Dylan likes to preach quite a bit is, your only job in this business is to get more wholesale accounts, right? In the early days of your business, that's the only job of your virtual assistant, which is to get more wholesale accounts. Consider for a minute, if you could have another human being, whether you are working full time, or you have your own business or whatever it might be, but have another human being spending eight-hours-a-day, 40-hours-a-week just going out in the world and trying to find wholesale accounts for you. Imagine how rewarding that is, that now your business is really on autopilot. That can happen very quickly for you, by the way.
This is not like a late-stage kind of thing; this is a very early stage kind of thing. Like week four or five, start thinking about hiring somebody to do this for you. Then from there, you can really outsource all kinds of things. I run my whole business with basically two virtual assistants, which sounds kind of crazy. What happens is that you start to — as your business grows — at least what I found is organically, you start to meet some real thresholds, like I run out of money. You know what I mean? You don't have any more capital put in your business and so you work on your business, and making it better and serving your brand better. So now, like my virtual assistants, they create flat files, and do catalog management, and do listing optimizations. They do refunds and reimbursements. They do customer service, they set up my software, they run my software, they run reports for my brand owners. Like they do — I mean, I literally don't do anything in my business anymore. I don't even tell them what to do in my business anymore. They tell me what to do.
We actually have a standard operating procedure for creating standard operating procedures. It's like inception, we reached the singularity here with virtual assistants. It's like my favorite thing. So yeah, my wholesale business is automated right now.
[0:25:37.0] STEPHEN: That is awesome. Yeah, that is definitely something that is possible with doing wholesale. I know the Wholesale Formula has one of their bonuses, their VA Launchpad, which helps you learn how to outsource to virtual assistants and that's been something that's been really awesome resource that you have available.
You said you took the Wholesale Formula about five years ago. I know the Wholesale Formula continually updates and that's another awesome thing about it. Because as they learn new value propositions, they add that to the course. The way that they continually update the course and whoever purchased it in the past, gets free updates for life. What's that's been and meant to you?
[0:26:11.8] IAN: Well, it's been pretty cool, honestly. There's been at least few moments where I was slightly envious, because these guys just seem to be like always one step ahead. Part of being in the Wholesale Formula, at least at this point in time, is that you get a free ticket to the Wholesale Formula Live. That's a live event, which is a three-day awesome action-pack seminar, where they just teach the latest, the greatest and newest stuff. It seems like every time you listen to Dan and Dylan, they've got something new, some cool new strategy, some new idea, some new way that they're providing value and it's just been awesome. I remember when each of these things, these "aha moments" for me came from them. One of them was this RPS system, it's basically a systematized method for approaching a call to brand owner. It's really scripted honestly, where they're talking about, "Okay, first say this and then go through these kinds of things. Then moving to this phase, and this is what you should be looking for." It's a system for making phone calls that are valuable to everybody involved. That was a game-changer for me and I use that on my calls.
Then another cool thing was this idea of creating these brand health reports, which I thought was really awesome. I had already — this is where the envy comes in because I had already been secretly experimenting with this kind of thing. Like how can I just provide so much more value? Then I went to the Wholesale Formula Live and they were like, "Here's this completely polished and done for you system." I was like, "Man, you're like blowing up my spot here. Like I thought I was going to…" but it's a super awesome and super valuable thing. These kinds of things, they're plugged into this business. They're sharing with you live in real-time the things that they're doing that is being successful for them. That's a really awesome part of the Wholesale Formula.
[0:27:56.4] STEPHEN: Yeah. The thing you were just talking about. Was that the one, the aspect of like you create something that you send to your brands saying, "These are the things I've been doing for you" so that they stay in the loop. Is that what you're talking about?
[0:28:08.4] IAN: Well, yes. There are kind of two approaches to it. The one that you're talking about is like a monthly brand health report, and that's something that I absolutely advocate for, where you basically — and I always say like, "You're sending them an invoice any way." So when you're sending them an invoice, also send along, "Hey! Here's what we've done for you. This is how we've been valuable." That's part of like — we do that for all of our brands that are in an exclusive relationship to us but we also use it to coach brands into becoming exclusive with us. Because like especially when they're not there yet, they're not in their own brains, they're operating as a wholesaler. They're like, "What do you mean? Only sell to you, why would I do that?" You could kind of coach them into that by doing those brand health reports.
But the other cool way to use is to, like an opening salvo, like when you reach out to — we only do this when we know we're talking to the decision maker, but we'll send a brand health report, which is like "The state of your brand on Amazon right now and here's how your competitors are crushing you, and here's opportunities that you're missing." Essentially like, "This why you need to sit and pay attention and have somebody be a partner with you in tackling these things." That's another cool way to use that health report.
[0:29:13.3] STEPHEN: That is cool. Thanks for explaining that and everything. Last thing I want to talk about, the Wholesale Formula is a large investment for some people. They might see the price tag and be like, "Man, I don't know about spending that much money on the course." Help people to understand just how valuable it is and how actually right now it's probably underpriced and they probably should raise the price sometime soon. I'm not just saying that as a marketing tactic or whatever to cause people to go buy it or whatever, but I honestly think that is far worth more in the value that you learn if you actually take action on what you learn than what is currently priced at.
[0:29:47.6] IAN: Yeah. First of all, I completely understand. This was a conversation when the Wholesale Formula came out, and I was considering buying it. This is a conversation I sat down at the table across from my wife, and like we talked about what is meant. We didn't have a whole lot of money for this to be bad, for this to turn out bad. Keep in mind that about a year before that, I had spent about the same amount of money on a big-name marketer on how to like launch your own course, and that did not go well for me. The look in my wife's face, you could imagine what that was as I was talking to her that I was now considering this investment.
I will say that there are a couple of things. First of all, if you were like me and you tried this before, I encourage you to forgive yourself for any failures. I want you to know that this is different and it's different this time, because you have a whole entire community. The community to me is worth the price of admission. Every question that you could possibly ever have about the Wholesale Formula, about approaching brand owners, all of that, it's been answered in that community. You can feel free to just go ahead and ask it again. That community is there.
The Wholesale Formula also has a ton of coaches, and so those coaches are always active in that group, including myself. I'm always in there answering questions, helping people. The community is actually an enormous benefit. So there's that, and you should feel supported by that, you should feel supported by not only the course, but the community.
The other thing too is that — and the thing that actually made me decide that like this was worth it or not even that it was worth it, but just like to do it, to jump in with both feet was that you have a 30-day guarantee on it. Like a no-questions ask guarantee. So get in and learn what's about. That's was really comforting to me.
Then the third thing that's super important and what I have come to understand is absolutely the difference between this and every other business model, is that one of the hardest things about a business is driving traffic, right? That's where I failed and fell on my face when it came to creating a course, is that I did not know how to drive traffic. I didn't know how to find my prospects, I didn't know how to get them to buy, I didn't know how to drive traffic. Amazon is basically a traffic. The traffic is solved when it comes to Amazon. They are driving traffic, right? It's not like you're going to like get into an unknown situation where you're like, "I don't know if this product is going to sell." The Wholesale Formula shows you how to make sure that it sells, because you know that it sells before you ever spend a dime on a product. That's number one.
Number two, the Wholesale Formula solves the hardest part about this business model, which is Amazon itself. That's all solved for you. So traffic is solved, Amazon is solved. To me, it was just — it made so much sense and that has actually born fruit for me. Like I said, I actually paid off the investment in three months because I was able to get some early wins, get a few wholesale accounts and get that to pay off.
[0:32:43.9] STEPHEN: Yeah, definitely. When you're talking about the community and you were talking about the Wholesale Formula Alumni Facebook group that continues to grow every year, filled with people who are in your same situation. Someone who wants to add wholesale to their business, people who have successfully added wholesale to their business that are still in the group helping others, people taking their business to the next level. It's like all steps and all people are welcome, all questions are welcome and it's just an amazing group. I mean, that group alone is probably worth the price of the course. It's more than just a course, it's that community aspect as well that is just an absolute game-changer.
Ian, I appreciate the time that you've taken out to answer some of these questions and talk about this. I know the Wholesale Formula just recently updated again. They've got their latest version that they just released a few months ago. We're going through that again, we're looking for more ways to just continually improve on the amazing results that we've experienced. I just appreciate you taking the time to hang out with me. You got any final words for everybody before we say goodbye?
[0:33:47.9] IAN: One of the things that I would say and just some parting advice is that, I joined the Wholesale Formula five years ago, and the course at that time was leaner, it was meaner, it was a little more rough around the edges than it is now. One of the cool things about it is and I mentioned this before. It's evolved over time and I've talked about how it evolves over time to meet the current landscape of Amazon. One of the really neat things is that these guys evolve the course to meet the needs of their students. They pay close attention to, "Okay, where is their breakdown in communication, where do people get stuck, how can we get through that, how can we help them be more successful?"
In this recent version of the course update, which you'll get right away when you sign up. One of the cool things that they did was that they actually shortened up the lessons and made more of them. If you've ever gone through a course or a program or something like that and there was one golden nugget in the middle of an hour-and-a-half long lesson, you're like, "Well, how do I find that again?" Well now, that's super easy. That's broken down for you. Then the other cool thing is that, with this iteration of the courses this year when it opens up, there is actually including coaching with the price, so you will actually have access to a coach who can help you out, make sure that you're tuned in, make sure that you're on track and can answer questions for you.
You are starting this out with more advantages than I ever had when I started this, which is really cool because I want to see you be successful and I know that Dan and Dylan want to see you successful and I know Stephen wants to see you be successful. It really is a very altruistic group of people that are really just invested in seeing you be successful. There's the popular saying, which I'm sorry if you've heard it a million times, but "The best time to join the Wholesale Formula was last year and the next best time to join the Wholesale Formula is this year." Don't wait on your dreams.
[0:35:39.4] STEPHEN: Definitely. I think it's awesome that the guys from the Wholesale Formula are adding coaching this year. This is a new thing that's been added to the Wholesale Formula. They're adding coaching, but they're not increasing the price. It's still an amazing value to be able to get that and I totally assume they're going to raise the price next year. There's no announcement about that or anything like that, but there's no promise the price remains the same.
If you're interested in learning more about the Wholesale Formula, you go to my link, fulltimefba.com/wholesaleformula. I include a bonus that's worth over $2,000 if you purchase through that link, fulltimefba.com/wholesaleformula. If you're listening to this when this drops on Monday, the Wholesale course is closing Thursday. Thursday at midnight Pacific, the course will close for the entire year. It will not be opened up to the public again for 2021, so you want to be able to take advantage of that. If you're listening and you're like, "Oh man, I missed out." That same link will forward you to a waitlist. If you go to fulltimefba.com/wholesaleformula and it's closed, that will send you to a waitlist where I will notify you the moment the course opens up again and you can take action on that.
Well, Ian, thanks again for hanging out with me. Thanks again for talking. I want to do another podcast episode with you sometime in the future, so I'll contact you and we'll set that up but I look forward to talking with you again.
[0:36:54.0] IAN: All right. Sounds great. Thanks for having me.
[0:36:56.5] STEPHEN: Thank you.
[END OF INTERVIEW]
[0:37:00.6] REBECCA: Well, I hope you enjoy that interview between Stephen and Ian. I want to remind you that as always, you can find the shownotes for this episode at fulltimefba.com/72 because this is episode number 72 of The Full-Time FBA Show. At that link, you're going to be able to find the notes from this episode, as well as the full transcript if you want to go back and re-read to some of the sections, take any notes about the things that Ian was covering. He had a lot of great information I thought about communicating with brands and that is a lot of information to take down if you are just listening. Be sure and check that at the shownotes.
Also, if you are interested in getting more information about the Wholesale Formula, be sure and checkout the link fulltimefba.com/wholesaleformula and you'll get all the information you need. When this episode drops, this podcast episode drops, there's going to be four days left of the open cart for this go round of the Wholesale Formula. Be sure and take action on that quickly. If you are listening to this after that cart closes, you can still go to that link and enter your email address to be put on the wait list for the next time that that course is going to open up. Again, that's fulltimefba.com/wholesaleformula.
I really hope that that is helpful for you. I personally am going through the Wholesale Formula right now. Stephen went through it several years ago and has really done well with their wholesale sourcing method and I am just now diving into it and finding a lot of great information in that course and I am very excited to put it into practice myself.
Thank you for being with us this week. We have really appreciated you tuning in and we will look forward to being back with you next week. We are going to start talking about some different topics next week. We're going to start off with time management tips for Amazon sellers. This is a big one for those of you who are working from home, who are transitioning from a full-time job outside of the home to being your own boss. Whatever your situation is, let's talk about time management tips for how to make your Amazon FBA business the most successful it can be.
[OUTRO]
[0:39:04.6] ANNOUNCER: That is all for this episode of The Full-Time FBA Show. So head over to fulltimefba.com/podcast, where you will find the show notes and links from this episode. While you're there, subscribe to our newsletter where you'll get several free downloads of our popular and helpful Amazon FBA resources including a free eBook. Now, take action on what you have learned today so you can find success at turning part-time hours into a full-time income with Amazon FBA.
[END]