The Amazon customer search algorithm is something that many resellers assume they don't need to know or understand. But when a reseller discovers how customers actually find their products in Amazon's search results, they can make the right choices to better position their inventory to show up earlier (like page 1) in the search results.
Understanding how the Amazon search algorithm works is essential to being a successful Amazon reseller. In today's conversation, we dissect Amazon's search algorithm and why it can leave many Amazon resellers feeling frustrated. We learn what an algorithm is, how organic and paid searches differ, some insider tips that Amazon won't tell you, and much more. Listen today to find out how to take advantage of the Amazon search so you reach your potential as a reseller!
Listen on the podcast player below.
Like what you hear? Tell a friend… and be sure to leave us a rating and a review. Here's how.
Key points from Episode 134:
What actually is an algorithm?
How the Amazon customer search algorithm works.
Details about how Amazon's organic search works.
Tips on how to show up prominently on Amazon's organic search.
The impacts of paid search on Amazon's search results.
What you can do to ensure your inventory displays on the first page.
How to properly set up and use paid advertising for your inventory.
Some useful resources for listeners.
And more!
Links and resources mentioned in this episode:
Right-click here and save as to download this episode to your computer.

AMAZON ADS 101
Did you know you can increase your FBA sales without buying any more inventory? Get your listings in front of many more buyers? Increase your time in the buy box without dropping your prices? Avoid losing your profits on listings where other sellers are "racing to the bottom"? Compete against Amazon and win? You can do all this and more once you learn the right way to run PPC ads on Amazon.
AMAZON ADS 101: PPC FOR RESELLERS is a comprehensive video training program that includes complete and detailed explanations on all things advertising on Amazon.
While other trainings for advertising on Amazon are aimed at private label sellers and brand owners, whose goals and needs are very different from resellers like you and me, this course is designed specifically for Amazon resellers (who do retail arbitrage, online arbitrage, and wholesale sourcing) and includes everything you need to know to get started and succeed with Amazon ads.
In this course you'll get clear and detailed explanations of how ads work, how to set them up, how to know if they're working, and how to fix ones that aren't working, as well as multiple examples from actual Amazon product listings in each lesson.
Check out AMAZON ADS 101 course today and use the coupon code FULLTIME20 to take $20 off the cost of the course today.

Back to the main page for The Full-Time FBA Show


More Episodes from the Full-Time FBA Show podcast:
Don't miss an upcoming episode! Subscribe, download episodes, and review the Full-Time FBA Show:

Episode 134 Transcript: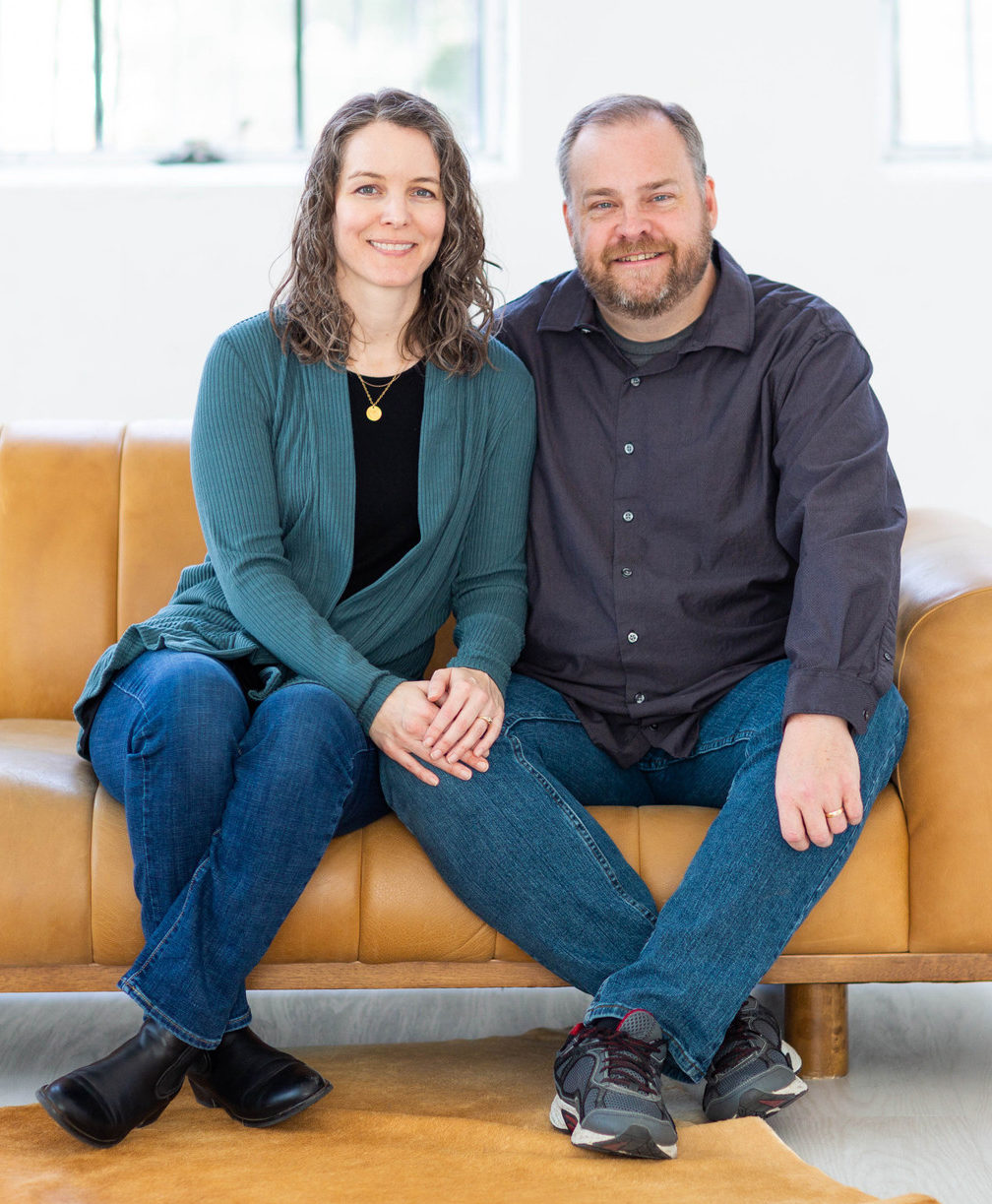 [INTRODUCTION]
[0:00:01.8] ANNOUNCER: Welcome to The Full-Time FBA Show. In each episode, it's our goal to help you turn part-time hours into a full-time income, selling almost anything on Amazon. Now, your hosts of the show, Stephen and Rebecca Smotherman.
[0:00:21.4] STEPHEN: Welcome to episode number 134 of The Full-Time FBA Show and today, we're going to break down and try to understand Amazon's search algorithm. This is when a customer goes to Amazon, they're searching for an item to buy. As an Amazon reseller, it's important for us to understand how the algorithm works to what the search results come up with and to help us dissect this is my wife Rebecca, are you ready to dissect this?
[0:00:46.8] REBECCA: Yeah, I like how you said that we're going to break down and discuss this. Sometimes I think as resellers, the search algorithm does make us want to breakdown.
[0:00:55.9] STEPHEN: Oh my gosh, yes. Absolutely, for sure. So, let's get into that, on today's episode of The Full-Time FBA Show.
[INTERVIEW]
[0:01:05.6] REBECCA: I think a good place for us to start in this episode is just to talk about what is an algorithm before we get into talking about the search algorithm in particular on the Amazon website, what is an algorithm at all?
You probably hear a lot about that on the Internet, search engines, social media. A lot of that – all of that, I don't know, is run by an algorithm, various algorithms, not just one algorithm. There are algorithms that are in place that affect our lives in so many ways, including how we search for things to buy on Amazon.
An algorithm is basically just a set of rules that can be followed in calculations or other problem-solving operations especially by a computer. That's according to Google, the definition of an algorithm. You can probably ask one of our teenage kids and they would give you a better definition even.
I know that they use algorithms for solving a Rubik's cube. I've heard them talking about the algorithms that they use. It's a set of rules to follow and problem solving that then follows that and Amazon uses algorithms in many of their systems and processes and we're going to break these down in this episode.
So Stephen, we know that Amazon does not release their algorithms to the public. Either to the public about how the search engine works on the Amazon website, they also don't really show algorithms to us as resellers, either the Amazon.com algorithms or the algorithms that affect our selling accounts.
None of those are public knowledge. So how are we going to attempt to talk about this intelligently today?
[0:02:43.1] STEPHEN: Well, since you and I have a combined over 20 years of experience selling on Amazon between us, we're able to put that knowledge together to kind of shape our opinions on Amazon algorithms. We've experienced the multiple algorithms on Amazon long enough to start seeing trends, start to see the ways that Amazon is doing things. We noticed when the algorithm tweaks and we're getting different results.
We've been able to kind of figure this out together and we're going to dissect that on this episode today. We're also going to dissect why I keep saying dissect a lot in this episode.
[0:03:16.6] REBECCA: You have said that a lot in this episode, that's okay.
[0:03:19.2] STEPHEN: I have. I'm having flashbacks to middle-school science class.
[0:03:22.2] REBECCA: Right? Yeah, and so, we've talked in the past about Amazon algorithms. If you have listened to our podcast for any amount of time, we've talked about the Amazon Buy Box a lot. We did a deep dive on episode two about how that Amazon Buy Box works. You can find that episode at the link in the shownotes. The Buy Box is regulated by an algorithm and there are things that we can deduce from how that algorithm works. Today, we're going to be discussing the Amazon customer search algorithm. Just to get us started in on that part of the discussion, what can you tell us about that algorithm, Stephen?
[0:04:00.2] STEPHEN: Well, we've been shoppers on Amazon for longer than we've been sellers on Amazon so we've experienced the algorithm that Amazon comes up with but then even as sellers, we understand that the algorithm is very important to know because hey, we want people to find our products. We want our products to show up high in this search results when customers go looking for an item.
When a customer searches for something on Amazon and they put in whatever words that they're searching for in the search bar, the Amazon search algorithm does two things. First, it tries to find the perfect item that matches the search terms. This is an organic search, this is a search that tries to do its best to figure out what exactly it is the customer is looking for and giving them the items that match that.
The second thing that the algorithm tries to do is to find items that sellers are advertising that might match that customer search term again and that's a paid search. Amazon is combining organic search and paid search right in their algorithm. They have an algorithm that combines those two goals, organic search, paid search and what the outcome is what ends up on the search results page.
[0:05:04.5] REBECCA: Okay, first let's talk about that organic search. When there's organic search results that come up, it's when Amazon has taken the customer search terms, whatever keywords or title of an item that they have put into the search bar and they look at all of the keywords of any items that match that, that are currently in stock on the Amazon website. They're looking for the best matches to what the customer has typed in.
The algorithm is going to look first at the product title, the product bullet points and the product description that's on the product page for each of those items. Then, the algorithm is also looking at the current sales rank of the item. The better an item is currently selling on Amazon, the higher it's going to show up in the search results.
Now, on the other hand if an item is out-of-stock, Amazon will suppress that item in the search. It's not going to show up in the search results at all because Amazon doesn't want customers to find those product pages if the inventory is sold out and they can't buy it.
All of that working together, the product title, product bullet points, product description, whether the item is in stock or out-of-stock, how well it's selling, all of that works together. Different weights on different pieces of that information and the algorithm will then produce a set of search result for the customer.
[0:06:26.6] STEPHEN: Yeah. The search results, there's multiple pages of search results that Amazon comes up with and Amazon tries to rank everything that you are looking for as a customer with the products that are currently in stock on Amazon.
You talk about weighing the information, like one of the things that I just remembered was the title of an Amazon product. The first three words are weighted heavier than the rest of the title and you always want to make sure that you got the first three words. The best words of your Amazon title. That's how Amazon looks at the organic search and gives those search results.
[0:07:02.6] REBECCA: Yeah, and I would just say, this is the gold mine of selling products on Amazon if you're creating your own listings. You want to get to the point where organic search is working really well for your product. That you've got to fine-tune, that you know what people are searching for, you know how to arrange the product page so that the algorithm is showing customers your items with organic search.
[0:07:27.4] STEPHEN: Absolutely, so that's organic search. Let's break down now how paid search, also known as advertising, impacts to search results. Amazon takes the customer search terms and searches all of the inventory items that sellers are trying to advertise in order to find the best matches.
This is going to depend on what keywords the sellers have chosen for their advertising campaigns. As always, if you are advertising on Amazon, you want to make sure you have the best keywords because you want to know what customers are searching for so that you can match up with that to get some first page action with your advertising on Amazon.
Paid search always gets a great place on the search result page because that's what the sellers are paying for. They are paying money to get on the first page or the second page. Here's an example. I search for an item on Amazon, you see the paid ads on top. You see maybe there's a banner with an advertisement or maybe there's a certain item that's prominently placed, might have a label, this is a sponsored product, mixed in with the organic search results.
Sometimes as a customer, it can get annoying because sometimes those paid items that show up in your search results don't even have anything to do with what you are actually trying to search for. It can be kind of annoying, which is why again, you want to make sure you're advertising key words or setup correctly, so that you know the customer's happy and they don't' even realize they're buying something that's being advertised to them.
[0:08:51.9] REBECCA: Based on all of that, what can we as Amazon sellers do to make sure that our inventory is showing up on that first page of the customer search results?
[0:09:02.4] STEPHEN: Well basically, if you want customers to find your inventory and you don't want to pay for advertising, then you want to make sure that the stuff that you're selling has a really good title, has great bullet points, great description. Make sure that the image is really good, high-quality image too.
This is also why it's a smart idea to only source inventory that has really great sales ranks. The better the sales rank, the lower the number will be because they're going to naturally show up near the top of the search. If you're wanting to have certain inventory items show up in the search results, you want to make sure that all of those things on Amazon product page are really good.
Now, if you're selling a one off item, it's probably not worth your time to try to go in and improve those items. If you are going deep on a purchase or maybe if you have a wholesale account and you're selling stuff or replenish that you continually sell over and over again, then it would be a good idea to try to go in and update the product pages.
I know some people say, "I've tried to update product pages but they don't accept my changes." If Amazon's not accepting your changes that you're going through when you are just editing a listing then that's when it's time to open up a seller support. Take it and tell Amazon what changes you want, provide the links and then provide proof that what you want is actually going to be a good change. Then most likely, they will update those product pages with your changes suggestions.
[0:10:18.6] REBECCA: Yeah, and be sure that when you open up that ticket that you use the magic words to talk about the customer experience and things like that so that the seller central rep knows that you're not just trying to change stuff for your own benefit but then it really would help the customers to be able to find these products more easily. It will impact the algorithm if the product page is more accurate to what the item actually is that's being sold and people will be able to find it more easily if the algorithm is working correctly.
[0:10:46.1] STEPHEN: Absolutely. We even have a whole podcast episode on the magic words to use when you're communicating with seller central. We'll put that in the shownotes as well for you to have a listen to that because it's a pretty awesome episode.
That's how you handle things when you are focusing on just organic search. But on the other hand, if organic search is not really working out for some of your inventory then you might want to consider advertising. Advertising is going to help you get more sales in your inventory if you set it up correctly. It will help you show up more often on the first page of customer search results. That's the place to be because not very many customers continue to the second or third page.
Most of them just buy something off of that first page and so that's where you want to be. We'll also put in the shownotes a link to episode number 119 where we have Jo Ann Zimmerman breakdown how to use Amazon ads. There's a whole episode focused on that. There is a course that she has as well. If you just want to go straight to the course, you can go to the fulltimefba.com/amazonads. Use the coupon code, "fulltime20" to save $20 off of that course but it's a good idea for certain items in your inventory.
We'll even put a link in the shownotes to a blog post of how to pick the right items to advertise on Amazon to try advertising, to get some more better results in the search algorithm on Amazon when the customer is searching for inventory to buy.
[0:12:05.5] STEPHEN: All right, well that should just about wrap it up then on the Amazon search algorithm. I hope this was helpful to you. I hope it gave you some things to think about. How the algorithm woks, what it is, how it impacts you as a reseller, and what you can do to improve your search results for that algorithm.
[CLOSING CONVERSATION]
[0:12:26.7] REBECCA: Just as a reminder, we have all of the shownotes for you from this episode at fulltimefba.com/134 because this is episode number 134. Any links that we mentioned in this episode, as well as the transcript can be found at that link.
[0:12:42.2] STEPHEN: Next week on the show, we are going to be talking about overcoming your biggest competition for Amazon success. If you want to overcome that competition, you want to be there next week where we talk that through with you and I can't wait to see you on the next week's episode of the Full-Time FBA Show.
[OUTRO]
[0:13:02.6] ANNOUNCER: That is all for this episode of The Full-Time FBA Show. So, head over to fulltimefba.com/podcast, where you will find the shownotes and links from this episode. While you're there, subscribe to our newsletter where you'll get several free downloads of our popular and helpful Amazon FBA resources. Now, take action on what you have learned today so you can find success at turning part-time hours into a full-time income with Amazon FBA.
[END]