Could Amazon's return policy actually be a good thing for Amazon sellers? We all know that sinking feeling attached to a return notification from Amazon. While returns may not be our favorite part of the job of being an Amazon seller, it is a necessary aspect of business to deal with. Amazon's amazing return policy, as we explain in today's show, actually contributes to what makes Amazon such a great platform in the first place. Amazon is well-known for the ease with which a return can be logged, and the flexibility of this service is one of the ways Amazon is such a great place to shop!
In our conversation on the topic of returns, we talk about the somewhat obvious drawbacks of having to deal with returns, before we dive into the silver lining of these features. We also chat about the small amount of policy abuse when it comes to returns and the best course of action to deal with a customer's potential abuse of Amazon's return policy. We have a number of helpful and free resources to share with you throughout the episode, so stay tuned to the end to make sure you don't miss out.
Listen on the podcast player below. 

Like what you hear? Tell a friend… and be sure to leave us a rating and a review. Here's how.
Key points from episode 30:
The more returns you get, the more sales you're receiving! That's a good thing.
The flexibility of Amazon's return policy and how the window of time works.
Problems that arise with returns; the inconvenience, damage and more… and how to handle them.
The silver lining of Amazon's return policy and why an easy return policy for customers is good for everyone.
What Jeff Bezos said was his number one achievement and what that has to do with Amazon returns.
The abuse of the return policy and the relative rarity of these occurrences.
How you can request a reimbursement for items that were not returned as stated.
Better ways to communicate about return issues with Seller Central for best results.

And more!
Links and resources mentioned in this episode:
Right-click here and save as to download this episode to your computer.

More Episodes from The Full-Time FBA Show podcast:
Don't miss an upcoming episode! Subscribe, download episodes, and review The Full-Time FBA Show: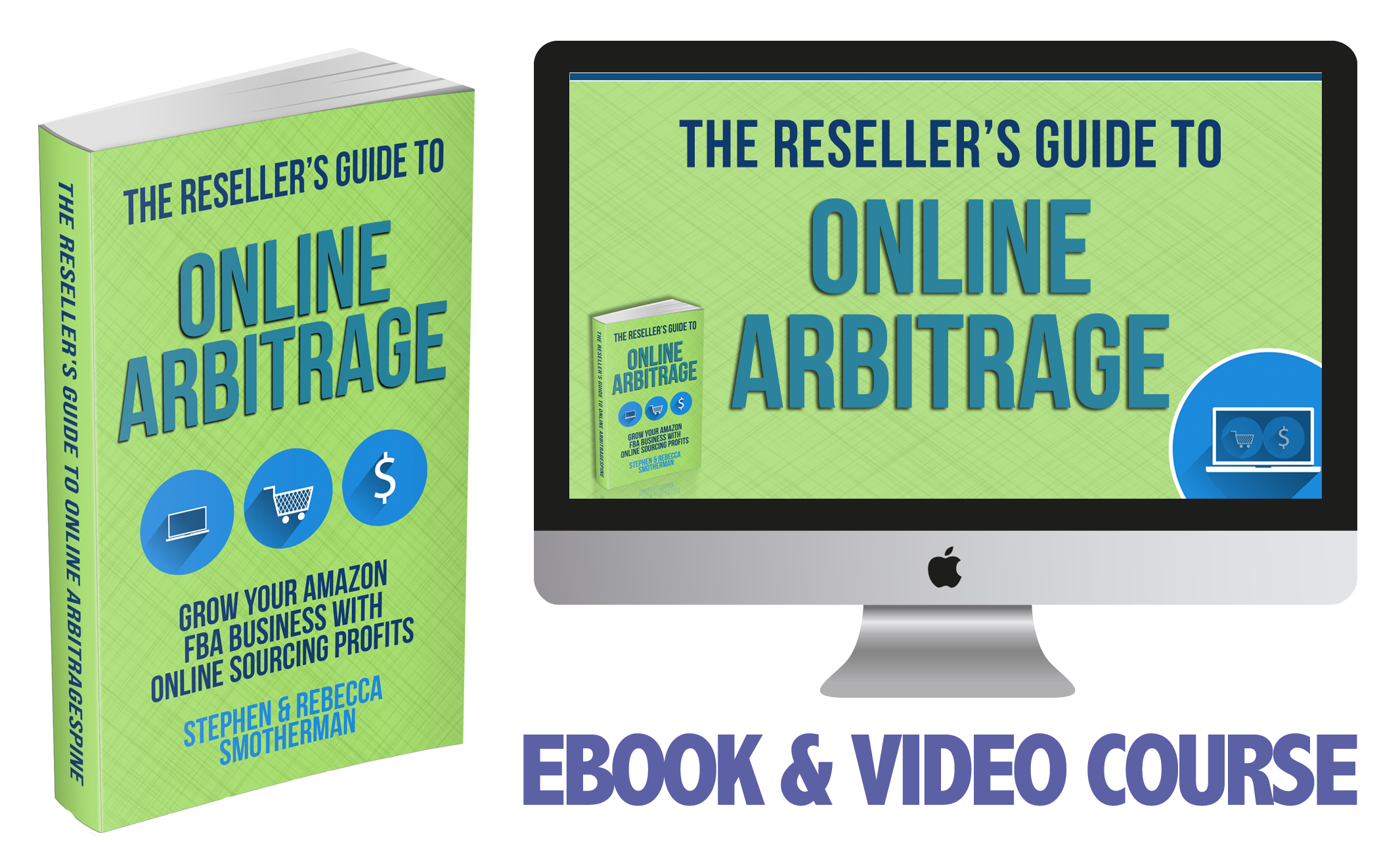 The Reseller's Guide to Online Arbitrage
If you want to add or improve your existing online arbitrage (OA) sourcing skills, then check out our course: The Reseller's Guide to Online Arbitrage: Grow Your Amazon FBA Business With Online Sourcing Profits.
The course is a combination video course (5+ hours of OA training) and a 100+ page ebook. The videos and book both share the exact same content (so you can pick the format you most like to learn from). The course also comes with six time-saving and money-making bonuses all at no additional charge!

Back to the main page for The Full-Time FBA Show

Episode 30 Transcript: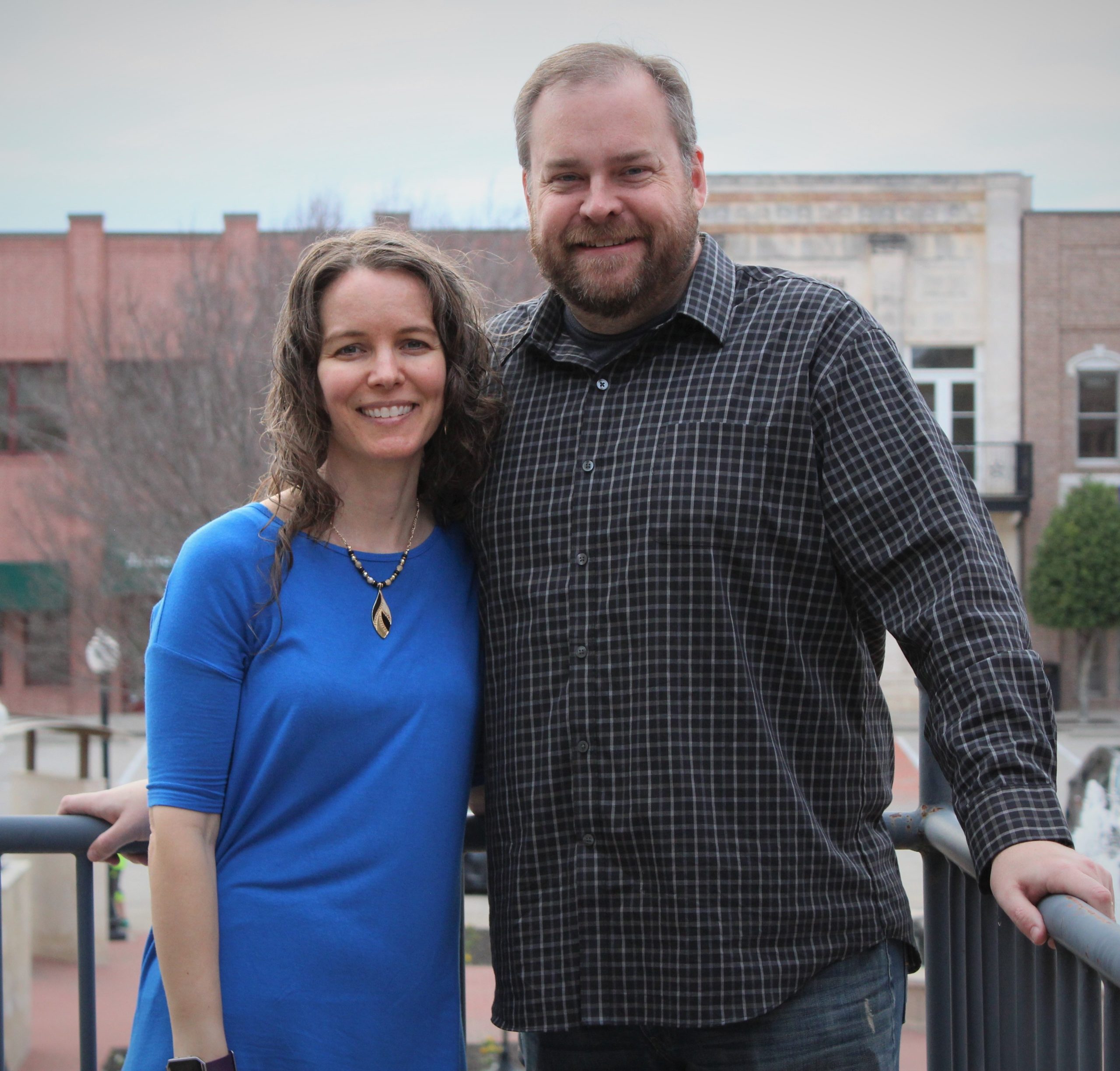 [INTRODUCTION]
[0:00:01.8] ANNOUNCER: Welcome to The Full-Time FBA Show. In each episode, it's our goal to help you turn part time hours into a full-time income, selling almost anything on Amazon. Now, your hosts of the show, Stephen and Rebecca Smotherman.
[INTERVIEW]
[00:00:21] STEPHEN: Welcome to episode number 30 of the Full-Time FBA Show. Today, we're going to be talking about the truth behind Amazon's return policy. We'll talk about the good, the bad, and the ugly. It's going to be a good conversation, because I think that there is a perspective that a lot of people are missing out on that they might be able to see now after this podcast to help me talk about this. This is my wife and cohost, Rebecca. How's it going, Rebecca?
[00:00:46] REBECCA: It's going really well.
[00:00:47] STEPHEN: Today is May the 4th and I just have to say, Rebecca, May the 4th be with you.
[00:00:50] REBECCA: Oh, goodness. Why didn't I see that coming?
[00:00:50] STEPHEN: Yeah. If you're listening to this on the day it drops, it's May 4th. You might be listening to it later, and that's okay. June the 6th be with you too.
[00:01:05] REBECCA: That's even worse. This is what I put up with on a regular basis, guys.
[00:01:10] STEPHEN: Yes, yes, yes. You know you love it, right? Just kidding. All right, let's move on. Let's talk about the return policy in today's episode of the Full-Time FBA Show.
[00:01:22] REBECCA: All right. So let's get into Amazon's return policy, and I know this is a kind of touchy subject for most FBA sellers. No one likes getting a return of an item that they have sold on Amazon, and so I know we don't always want to talk about this. It's not our favorite, but let's talk about it. Let's just jump right in there.
00:01:42] STEPHEN: Yeah. When the email comes in from Amazon, it says, "A customer has requested a return of order number whatever, whatever," and it's just like a – you feel that pit in your stomach and you're just like, "Ah, return. That's so annoying. There goes money." But we still need to talk about it.
[00:01:56] REBECCA: It's still an issue that we need to deal with the sellers.
[00:01:59] STEPHEN: Yes.
[00:01:59] REBECCA: All right. So what do you have to get us started with in? What are you wanting to discuss, Stephen? You're the one that called this meeting.
[00:02:07] STEPHEN: Throughout this episode, we're going to talk about the return policy from the customer's perspective and then the return policy from an Amazon seller's perspective. From an Amazon customer perspective, I mean, the return policy is so easy. That's probably one of the reasons why you love buying on Amazon too, because if something doesn't work out, you just a few clicks tell Amazon that you'd like to return it and you can return it. There's like not a problem. The return policy for most categories is 30 days and the return is accepted sometimes even afterward, and it's just so easy to get an item returned to Amazon, so you can get your money back and get rid of the item that didn't work out for you.
[00:02:43] REBECCA: There's just very few items in the Amazon catalog that are not returnable. There are a few. But in general, it is super. I say that as someone who does a lot of online shopping, both I do online sourcing, online arbitrage. I also just for our family shop a lot online and I can vouch just the same way probably most of our listeners can for the fact that Amazon does make it so much easier than so many other websites. There are other websites that they make it as difficult as possible for you to return or exchange an item.
[00:03:17] STEPHEN: That brings us to our next point. Amazon's return policy is so super flexible and there's – during Q4, they do an extended return policy. There is a return window that's open until the end of January. Sometimes, certain things that you buy will have a longer return policy than the standard 30 days. Sometimes, you can actually call or email a support specialist, and they might even extend that return policy and give it to you afterward. If there's something that went wrong and you wanted to still return it past that return policy, 30 days, guess what? It's still possible for you to do that.
So as a customer, that's awesome because who wants to get stuck with an item that doesn't work just because the return window is closed? No one likes that, and so, you know what? When you're looking at this, the return policy is super easy. The process is easy. It's really flexible. From a customer perspective, it's awesome. But sometimes, an Amazon seller, our perspective is it's too awesome for the customer. It is losing me profits, it's really frustrating, and it's not good. Amazon needs to like calm down.
[00:04:21] REBECCA: It's not just about the lost profits too. It's the hassle. Not only am I losing out on that sale. I'm also having to deal with this item that's returned and I'm having to worry about like what if it's not in good condition and all of that. I might be skipping ahead here, but it's profits and it's other stuff.
[00:04:36] STEPHEN: Yeah, you're right. I might get returned an item that's not sellable or I might get returned an item that's been used and it's just not a good situation. There's a lot of different downfalls from that return policy that can come from an Amazon perspective, but let's kind of switch things and try to look at the 'silverest' of linings and seeing if the return policy that Amazon has for customers is actually a really, really good thing for Amazon sellers.
Last year, Rebecca and I went to an Amazon Selling Partner Summit in Seattle. It was an invitation-only event for Amazon sellers to come up to Seattle, meet with Amazon executives, talk with them about how to improve our Amazon businesses. The number one thing that they told us and they were not be shy about telling the whole world about this is that Amazon wants to be the most customer-centric website out there. In fact, the way that they put it is that they are obsessed with their customer. They want to do whatever they can do to earn trust.
In fact, Jeff Bezos, the owner, the guy who runs Amazon, he says that the most important thing that Amazon has done in the history of Amazon. It's not coming up with Prime. It's not coming up with two- day shipping. It's not coming up with any of the Prime videos or –
[00:05:56] REBECCA: The FBA system.
[00:05:57] STEPHEN: Or the FBA system. The number one thing that the Amazon has done in its history is to earn customer trust, and the reason why Amazon wants to earn customer trust is because that trust leads to more sales. So Amazon Sellers, even though that return policy can be frustrating momentarily for us as sellers, it actually is gaining more customer trust, and it's actually causing customers to come back and buy more often and to get into that habit of buying from Amazon and buying from us over and over again.
[00:06:31] REBECCA: That seems counterintuitive. I think that's where it's hard for us as sellers. We're frustrated at times thinking, "Oh, they make it easy, so I'm going to get more returns," and we forget the part where, well, if you can get more returns, that means you're ultimately going to get more sales, because somebody is going to be a lot more likely to buy an item from Amazon as opposed to a different website. If that item is available in two different places, they're more likely to buy it from Amazon if they trust that if there is an issue – "I'm not expecting there to be an issue. But just in case there is an issue, I know that it's going to be easy to return it."
I know for a fact that that has caused me to choose Amazon over another website at different times because I have retuned stuff at times to Amazon as a customer, and it really is so much easier.
[00:07:21] STEPHEN: Yeah. Even like today. I mean, just looking for shoes, doing some research for some shoes, and buying some shoes.
[00:07:27] REBECCA: Yeah. My dad was wanting my help. He knows that I buy shoes to sell on Amazon. He's looking for a pair to buy for himself, and I had told him, "Oh, tell me what you're looking for, and I can do the research." I found this very specific pair of shoes he wanted and I have found it on four different websites, and Amazon was not the cheapest price. It was available at another place cheaper. But I was like, "You know, if I had to choose from these four different places, I would still choose Amazon, even though it's like $10 more expensive on Amazon than this other one, because it's Amazon." You just know what you're getting.
[00:08:02] STEPHEN: Yeah, and their return policy is one of the best.
[00:08:04] REBECCA: Right. When it comes to shoes, what if they don't fit or what if there's a problem, which that's a whole another story. Don't get me started on shoe returns. I know that's a very sensitive topic as well. That's not what this podcast episode is about.
[00:08:15] STEPHEN: No, no. No, it's not. But I know a lot of you are listening to this and you're saying, "Yeah, but there was a time that one of my customers abused the Amazon return policy." You now what? Yes, that happens. If you've been selling on Amazon for seven days, you've already had a customer who's probably tried to abuse the return policy. It's going to happen. But it is so super rare in comparison to the massive number of successful sales that we get. The returns that we're able to go back into are sellable inventory, and the people who are actually abusing that, they're very few and far between. It will happen to some of you eventually but it happens very rarely.
But let's talk about the times when it does and kind of how we can respond. Maybe you've had a customer buy something from you, request a return. The money is taken out of your Amazon account, but the customer never actually returns the item to Amazon. What can you do there? Well, we have a whole blog post walking you through the step-by-step process. If you go to fulltimefba.com/returns, we'll talk to you about exactly what you can do when an item is not actually returned by a customer, because Amazon is supposed to reimburse you for these items that are not actually ever returned and because of sometimes maybe a customer will decide to keep it or maybe they'll forget to return it.
But there is times when a customer might not be trying to abuse the policy but something happens, and they still have their item. Well, if they still have their item, you still need that money because that money is yours, so you can request a reimbursement for that if the customer never returns the item. There's ways to make sure and to know for sure that that's what happened, and you can request reimbursement for that.
[00:09:49] REBECCA: There's also another situation that comes up sometimes that a customer will ask for a return, and then they will return the item. But when it comes back, you get it, and it's either been used, not just tried out and they are not satisfied. But like it's very obviously used for an extensive amount of time, has a lot of wear on it, or it's just completely broken. Also, they might send back to you an incomplete item.
This is another situation where you need to see about are you eligible for a reimbursement for that return, because they're supposed to be returning the item to you as a new item, not a used item. They're supposed to be returning to you the complete item and not part of an item. They're not supposed to be possibly even returning to you something that they didn't even buy from you. They just bought the new item from you and are returning their old item that they bought three years ago, trying to get something for free.
Those are all situations that might come up as well, and we've got some blog posts on that topic as well. We won't go into all the details here about how to handle these situations because we already have it spelled out for you in detail. You're going to want to open up a ticket with Seller Central to address this issue for that particular return. If you aren't aware of how to open up a ticket, we've got step-by-step instructions at this blog post, fulltimefba.com/openaticket.
Then also, along those lines, once you open up the ticket, there is certain language that you should include in your email to Seller Central. There are things that the Seller Central reps are trained to look for in their communications with sellers, and there are things that will help you really if you use certain types of language. It will help you to get things done quicker. It will help you to kind of smooth along the process of convincing the Seller Central reps that this is really what their problem is and this is how this can be resolved.
We kind of go into a template and some information about how to use that type of language, the type of things that these Seller Central reps are trained to look for in a blog post that you can find at fulltimefba.com/magicwords, because we tell you in that blog post what are the magic words to say to the Seller Central reps. Again, fulltimefba.com/openaticket and fulltimefba.com/magicwords.
[00:12:11] STEPHEN: Finally, here's the bottom line with Amazon returns if customers are abusing it. Amazon wants to know, so you can open a ticket and let them know why you think a customer is abusing this policy. They actually keep track of that. If a customer abuses a policy for too long, then they will actually come in and cancel buyer accounts. You've heard of seller accounts being suspended but buying accounts can be suspended as well.
[00:12:34] REBECCA: Along those lines, I do want to remind everybody that it is rare for our customers to abuse this return policy, and that generally, just as human beings, we should expect the best from people. I know that there are times when we get pretty discouraged and we think that every buyer is out to get us or everybody in the world is just looking for a way to cheat us.
But the reality is most people have better things to do with their day than to sit around, figuring out how to steal from somebody who's selling on Amazon. Most people really are honest and are just trying to get back their money on something that legitimately has a problem, and so don't see every return that you get on your Amazon inventory as potentially the customer is abusing the return policy or the customer is just looking to get something for free.
That really is just no way to run your business or to live life, expecting the worst out of everybody. Assume that your buyers are legitimately having an issue and need to get an exchange or they're wanting to get their money back so that they can buy another item. Don't just always jump to the conclusion that, "Oh, they're lying. They're just trying to cheat the system." Especially when it comes to reporting, yes, report if it's clearly a switcheroo or somebody has done something deceptive. But don't feel like you need to report every single person who ever requests a return, as somebody who's just trying to cheat the system, because that's just not the case.
[00:14:02] STEPHEN: Right. If you get a return for a pair shoes and those shoes are obviously like three years old, that's a time when you should report the person. But if there's a few scuffs on the bottom of the shoe, maybe a little bit of dirt, that's not abusing the system. That's someone who actually just tried it on, went outside, got it a little dirty, brought it back in, and decided it didn't fit, and they returned it. I just wanted you to know that Amazon wants to know when people are abusing it but I'd say almost 100% of the time it's just an honest mistake, and we just need to move on with our business and focus on other things that are more profitable to do.
[00:14:31] REBECCA: Exactly.
[00:14:32] STEPHEN: We've talked about in this podcast episode about some different things that can help you out with getting reimbursements for returns or opening up a ticket or using the magic words and communicating with Seller Central, which reminds me, we have a free book out there for you if you are interested called Seller Central Tips, and it's all about reimbursements, refunds, and correcting other possible Amazon glitches. You can get that at fulltimefba.com/sellercentraltips. It's a free download, no strings attached. You just sign up for it, get it on our email list, and you get that book as our gift to you.
If there's anything else in this podcast that you are curious about, the products that we're talking about, the links that we've shared, you can find that on the show notes page at fulltimefba.com/30. We'll have a transcript of this podcast episode as well and lots of information to help you grow your Amazon FBA business.
Next week on the podcast, I have the most incredible honor and just opportunity to interview one of my heroes. Next week, I'm interviewing my wife, Rebecca.
[00:15:39] REBECCA: Oh, my gosh! Is this a prelude of what it's going to be like in that episode?
[00:15:45] STEPHEN: Watch out. Watch out, Rebecca. But, no, Rebecca takes care of our online arbitrage aspect of our Amazon FBA business, and so I'm going to grill her. No, I'm going to interview her, and we're just going to have some fun, talking about online arbitrage. She's going to share her experiences with online arbitrage, and maybe it can help you as well with your online arbitrage journey as well.
[00:16:05] REBECCA: We'll see if it's an interview or if I decide to even let you participate in that episode. I might shut the door to our recording studio here and just record it myself.
[00:16:17] STEPHEN: It's going to be a solo episode starring Rebecca. That's what it's going to be.
[00:16:20] REBECCA: It's my takeover. This is my non-hostile takeover.
[00:16:23] STEPHEN: Yup. So be sure you join us again next week on the Full-time FBA Show.
[00:16:28] REBECCA: Bye.
[END OF EPISODE]
[00:16:31] ANNOUNCER: That's all for this episode of the Full-time FBA Show, so head over to fulltimefba.com/podcast where you will find the show notes and links from this episode. While you're there, subscribe to our newsletter where you'll get several free downloads of our popular and helpful Amazon FBA resources.
Now, take action on what you've learned today, so you can find success at turning part-time hours into a full-time income with Amazon FBA.
[END]