Recently my wife and I flew to Seattle, WA to attend the 2019 Amazon Selling Partner Summit held at Amazon HQ. It was an amazing experience being inside the headquarters of one of the most influential companies on the planet. Normally, everyday people like you and me are not allowed inside Amazon HQ, but for the two days of this summit they made an "invitation only" exception for a few hundred Amazon sellers.
The Amazon Selling Partner Summit was a conference for both private label sellers and resellers like you an me. In this blog post, I'll focus on sharing the amazing insights that apply to the reseller side of Amazon. Plus, at the end of this post, I'll throw in a few fascinating facts about Amazon just for fun.
During the summit, Rebecca and I both took away many amazing insights about successfully selling on Amazon, Amazon as a business, and what the future looks like for Amazon resellers. We got to hear from top Amazon employees as well as actually talk with many Amazonians (that's what they call their employees at Amazon HQ).
Here are our biggest takeaways:
1. Amazon's customer obsession is huge.
I lead off with this point because this is how Amazon started in the very first general session. The #1 reason Amazon is where it is today is their obsession with earning trust with customers. Mike, the speaker in the first session, reminded us that, just like in life, trust is earned in drops and lost in buckets. Jeff Bezos (founder, chairman, CEO, and president of Amazon) stated in a recent speech that the most important thing that Amazon has done in the last 20 years is earn customer trust. This, according to Bezos, is more important than Amazon coming up with Prime shipping, building FBA warehouses, or creating Alexa-enabled devices.
If this point is important to Amazon, then it needs to become important to you as well. In fact, we blogged about this recently in a post focused on increasing your profits by thinking like an Amazon customer.
2. Amazon's customer return policy actually gets you more sales.

As Amazon sellers, we are very well aware of how customer-centric the return policy is on Amazon. In fact, the ease for customers returning an item can be a source of frustration for sellers like you and me — especially when we feel like customers might be abusing Amazon's return policy. But did you know that Amazon's actions when it comes to customer returns actually lead to more sales for you and me? It might not make sense when you first look at it, but I know this to be true.
Amazon's return policies reflect their customer obsession (remember from above?) in order to earn the total trust of the customer. When a customer knows they can return an item on Amazon with ease, they are far more likely to click to buy. Yes, the returns on Amazon are probably higher than on other platforms, BUT those returns are rewarded with customers who click to buy at an even higher rate. It's actually a win-win situation. The customer is either happy with their product or happy with the ease of returning the product, and in turn they buy more items in the future! I'll blog more about this topic in more detail in the future.
3. The #1 filter Amazon customer's use when shopping is Prime.
We already know that Amazon is now the #1 source for people to initiate a search when shopping online, overtaking Google a few years ago. One of the speakers at the Amazon Selling Partner Summit announced to us that the #1 filter used by Amazon customers  is to only look at Prime offers. That means customers mostly want to buy items that are fulfilled by Amazon (FBA) from sellers like you and me. With over 100 million prime members, this is good news for the success that lies ahead for 3rd party FBA sellers. Not a Prime member yet? Click here for more info.
4. Amazon's 4 Keys to Success.
During the Amazon Selling Partner Summit, a general session speaker walked us through what Amazon deems as the four keys to success. They are:
1. Listings – Sell your items on quality listings that attract customers and buyers. If you need help with creating or  improving listings, I recommend Amazon Listings Demystified. Use code FULLTIME to save $50 off.
2. Prime – Selling your items via Prime shipping helps drive sales (more time in the buy box), secures customer loyalty (with fast shipping), and helps with discoverability and conversion (more sales come from Prime offers).
3. Discoverability – Sponsored ads help more people see your inventory. Learn more about getting help with Amazon advertising.
4. Engagement – Learn how to use your business reports, know your numbers, understand your inventory management, improve your feedback, and keep a finger on the pulse of your Amazon business by logging into Seller Central every day.
5. Why some shipments take forever to get checked in to FBA warehouses.
There are many reasons that a shipment might seem to take forever to get checked in to a warehouse. Most of the reasons are actually our fault, as this video explains, but other times it's Amazon's warehouse workers who are slowing down the check-in process. Remember, Amazon is run by humans who, like us, make mistakes from time to time. Sometimes there is a mistake on Amazon's part, and they do what they can to make things right (with reimbursements and other seller concessions). Overall, the Amazon workers really do try to do their best, but mistakes happen. It's not a profitable use of your time to stress over it, but there are things you can do to best respond, as this older YouTube video explains.
Also, if you ever have the opportunity to take an Amazon FBA warehouse tour, we highly recommend doing so. Taking a tour really opened up our eyes to how complex the warehouse processing is and how to best respond as a seller.
6. A little clarity on understanding your IPI (Inventory Performance Index).
Your IPI score is important to understand because if your score goes lower than 350, then you'll have FBA stock level limits placed on your account where you can only send in a limited amount of inventory to Amazon. Limited inventory means limited profits. Overall, the best way to improve your IPI score is to sell your inventory faster than you do now. This means making sure you're buying inventory that you know will sell faster (I use Keepa to help with that), your items are priced competitively (I use BQool to help with that), and you don't have inventory just sitting on the shelves at a FBA warehouse too long.
I was able to get confirmation from an Amazonian that deleting or closing inactive listings will not have any impact on your IPI score. However, I know from experience that the best way we have found to improve the in-stock inventory metric is to click on the "Restock Inventory" tab from the Inventory Dashboard. From there you can choose to "hide recommendations" for all of the ASINs listed on the page.
The IPI score is updated every 7 days, so be aware that any changes you make in your inventory will not result in an instantaneous change in your score. It does take awhile for your changes to be reflected in your actual IPI score. For more on what we know about the Amazon IPI score, click here.
7. The best practices to win the buy box.
The buy box (or as Amazon also calls it, "the featured offer")  is a super important aspect to understand about selling on Amazon — especially since approximately 80% of all sales on Amazon go through the buy box. We've blogged in the past about how to understand the buy box and, more importantly, how to win the buy box, so it was good to hear Amazon confirm the things we knew to be true about the buy box.
8. Account or ASIN suspended? Here are the 3 points to include in your plan of action.
If you ever find yourself suspended from selling an important ASIN or, worse, completely suspended from selling on Amazon all together, you'll need to provide Amazon with a "plan of action" that they will use to decide if the ASIN or your seller account will be reinstated. The plan of action is an important part in the reinstatement process, and if you handle it incorrectly, Amazon might permanently suspend your seller account.
We got word directly from Amazon about how to craft a quality plan of action that will increase your chances of getting a suspension overturned. You need to make sure your response includes these three points:
1. What is the root cause? – This shows you understand the problem that triggered the suspension.
2. How did you address it? – This shows the corrective actions you'll be taking to fix the issues.
3. How will you prevent it? – This shows you'll be taking the right preventative actions to insure it won't happen again.
Notice that the suggested plan of action does not include anything about Amazon being wrong in their accusation that you deserve this suspension. Anything other than the three points listed above will not help your reinstatement case, and going "off script" might actually hurt your case. Understanding the situation, taking responsibility for what happened, and showing how you'll avoid what happened in the future is all that Amazon wants to know.

As you can imagine, getting an ASIN or account reinstated can be a very stressful. While I now know the 3 points that Amazon wants in my "plan of action," I still would rather hire a service that specializes in fixing this exact situation. If I were ever suspended from selling an important ASIN or, worse, had my seller account shut down, I would reach out to eGrowth Parters as specialists in getting your ASIN reinstated and more importantly getting your account reinstated. They even offer an account assessment so you can fix potential problems before you get suspended.
9. How a negative product review can actually be a good thing.
If you've created your own listing on Amazon (whether a bundle or a new listing that wasn't on Amazon before), you might get really upset if your product gets a negative product review. In a perfect world, you know your product should get 5 stars every time, but we all know this world is not perfect.
At first, you might think this negative review will ruin the sales for your item, but Amazon employees have confirmed that a negative product review actually helps sales. If you think about it, it makes sense. If you saw a product page that had only 5 star reviews, you might stop and wonder if these 5 star reviews are even real. Seeing some negative reviews makes more sense because most people know that not everyone will be happy with everything.
But what if your product only has one review, and it's a negative review? That's actually a good thing. The Amazonian we heard from quoted an internal calculation that found "an item with one review and it's a one star review will sell 76% more times than an item with zero reviews." Just because the customer knows someone at least tried an item helps prove the validity of the item. Most people are more wary of items with no reviews than items with only one bad review.
10. Amazon is NOT out to ruin 3rd party sellers.
This is a big one because I hear waaaaaay too often from Amazon sellers that Amazon is out to get them. They say Amazon is making their profits from 3rd party fees and that Amazon is trying to eliminate the need for 3rd party sellers. This is not true at all. In fact, I'm pretty sure that Amazon is making their profits from the 100 million Prime customers who buy our stuff.
One Amazonian said this about 3rd party sellers: "When you win, we win." Did you know that since 2017 over 50% of the sales on Amazon came from 3rd party sellers like you and me? If we did not do what we do, Amazon would lose over half of their sales.
But what about fake IP claims, fake counterfeit claims, losing my inventory and not reimbursing me, or any other negative experience you may have as an Amazon seller? I get it… there are some scary situations that go on that do not seem fair to sellers like us. Amazon is well aware of these situations and is working hard on fixing these problems. One Amazonian said, "Just because you don't see something happening doesn't mean something isn't happening." Amazon assured us that they are working hard on improving many aspects of selling on Amazon. Their #1 priority right now is focusing their resources (i.e. people and money) on two main problems: fake reviews and fraudulent products. This doesn't mean they are ignoring other issues, but I agree that these issues should take priority right now.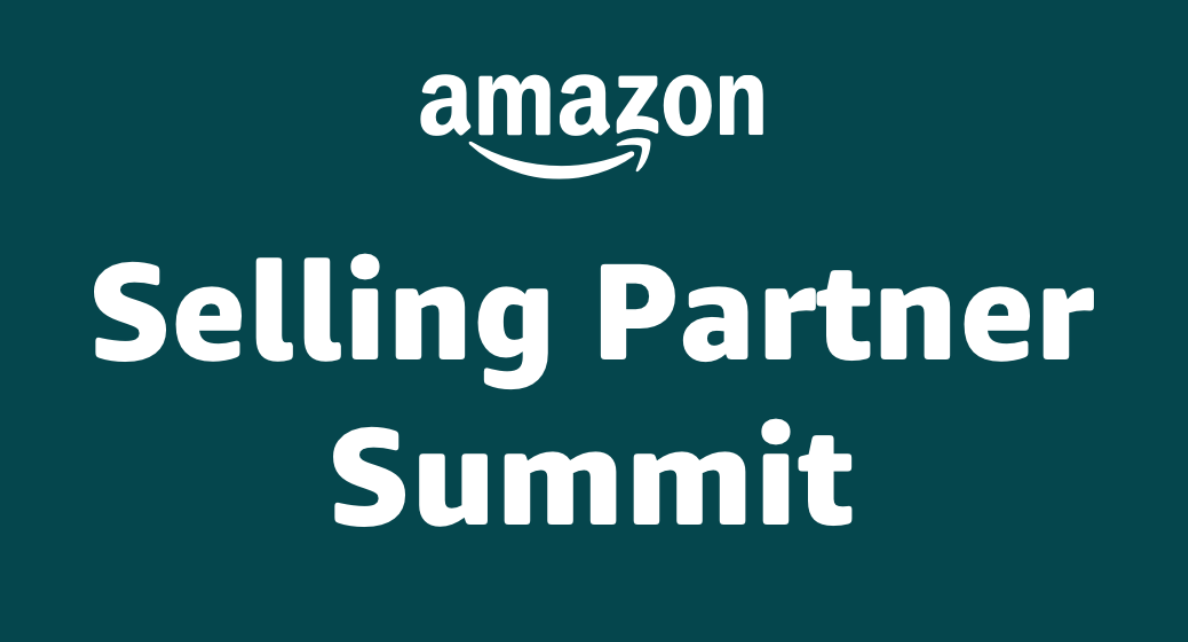 One of the really cool things that has come about as a result of the Amazon Selling Partner Summit is that Amazon is not only listening to us and taking notes, but is also taking action. As a direct result of feedback from 3rd party sellers at a previous summit, Amazon has already escalated training for product review removal teams to make sure they're taking action on issues that have been a problem with reviews that violate their own rules. Amazon is listening and responding by taking action, even if we don't see it from our perspective.
Amazon is not out to ruin us, but out to help us find success in selling on Amazon. Remember, when we succeed, they succeed.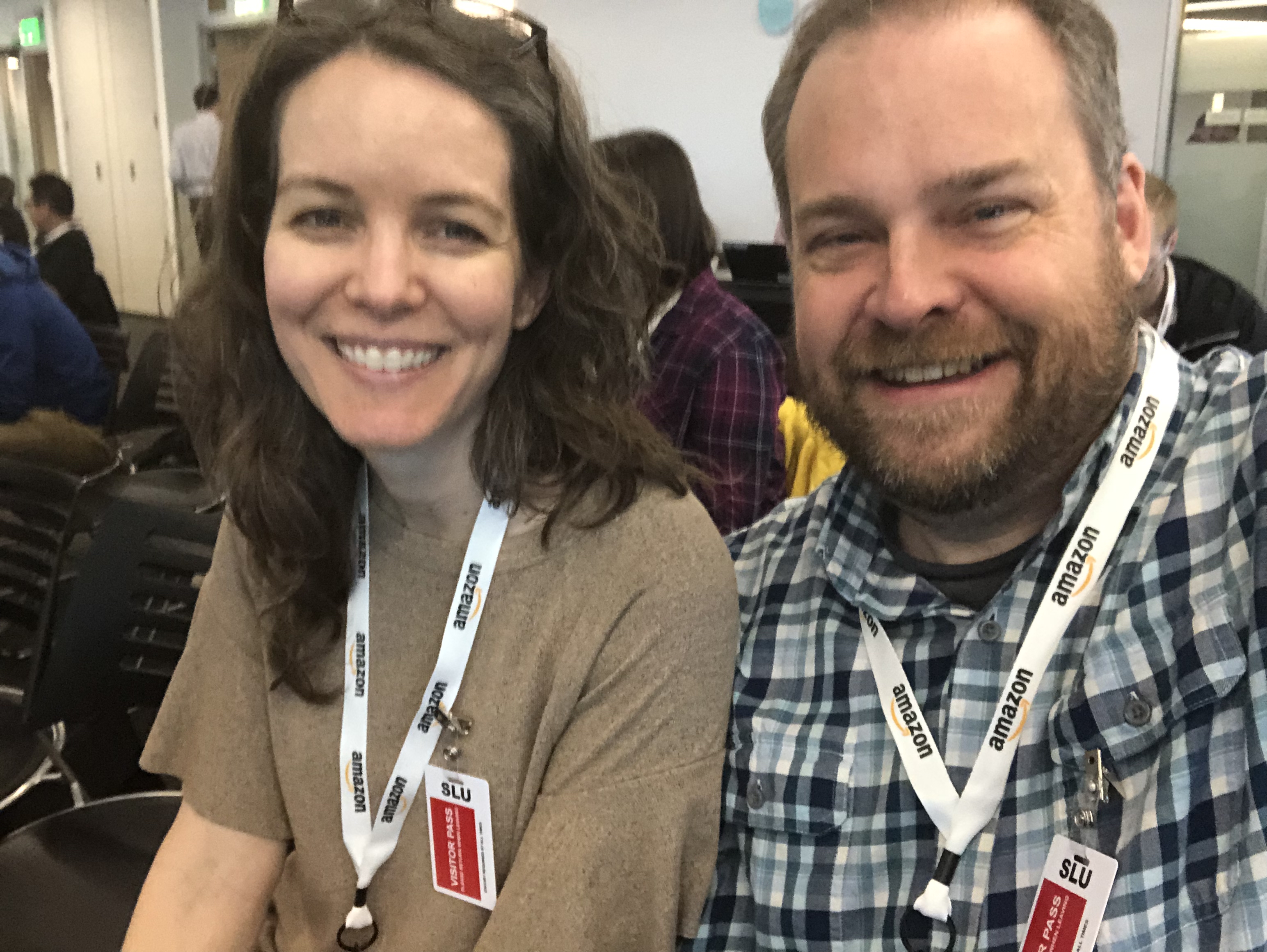 So there are our 10 biggest takeaways from the Amazon Selling Partner Summit. We learned a lot and have so much more to share with you in our upcoming blog posts. Be sure you're subscribed to the Full-Time FBA newsletter so you don't miss out on any upcoming Amazon FBA blog posts that will be focused on helping you turn part-time hours into a full-time income via Amazon FBA. Plus, you'll get a free Amazon Seller Central Tips ebook just for signing up.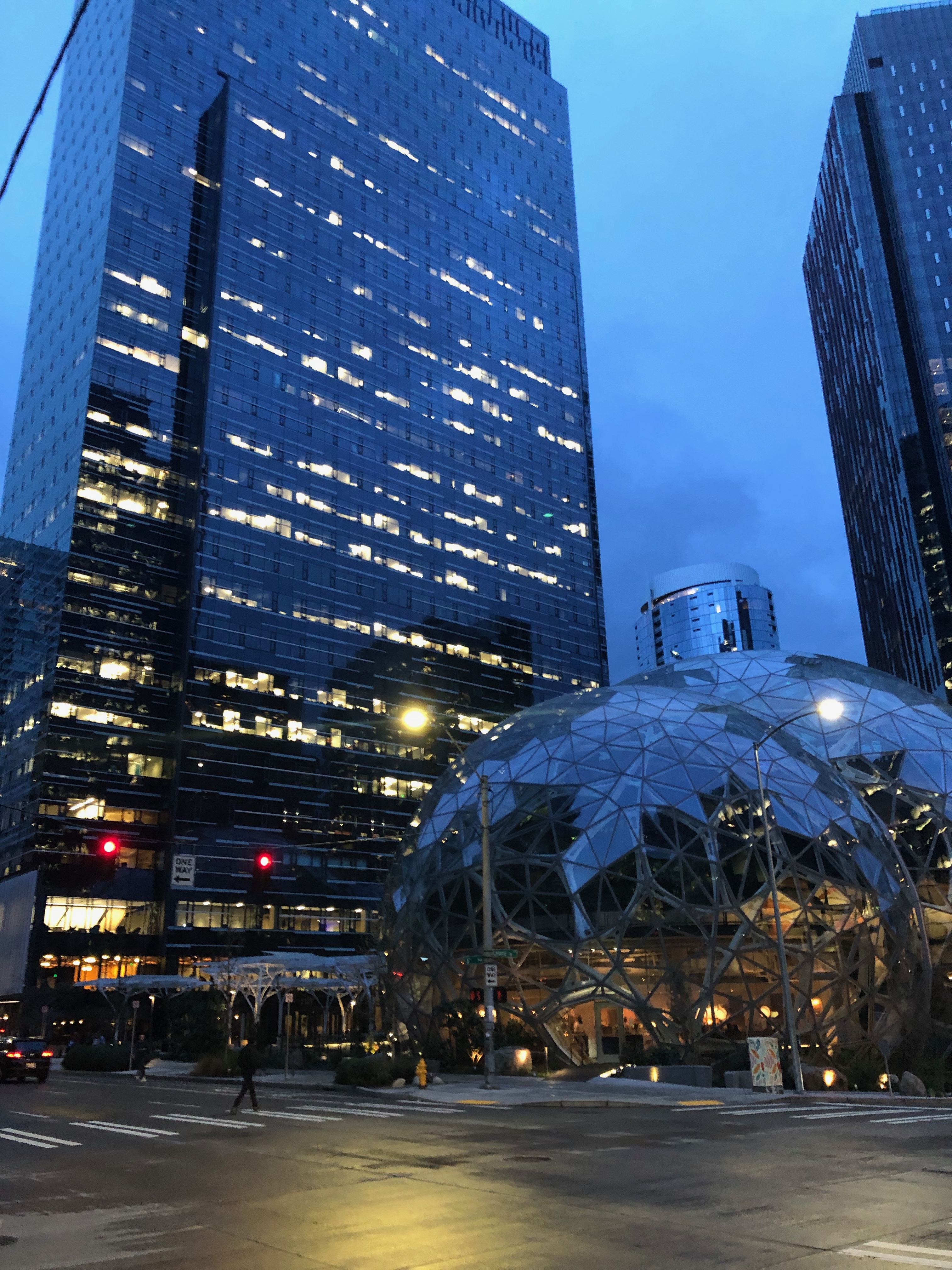 FUN FACTS
Walking into the Amazon HQ was a fascinating experience. Did you know that there are over 50,000 people that work at Amazon HQ across 40 corporate buildings? It turns out that Amazon, as a whole, hires more workers than Facebook, Google, and Alibaba – combined! Outside one of the main Amazon buildings are these really cool glass spheres filled with exotic plants. The spheres were built right outside of Amazon HQ so that Amazonians can have a place to do some "outside of the box" thinking for work or just lounge  for a moment before/during/after work.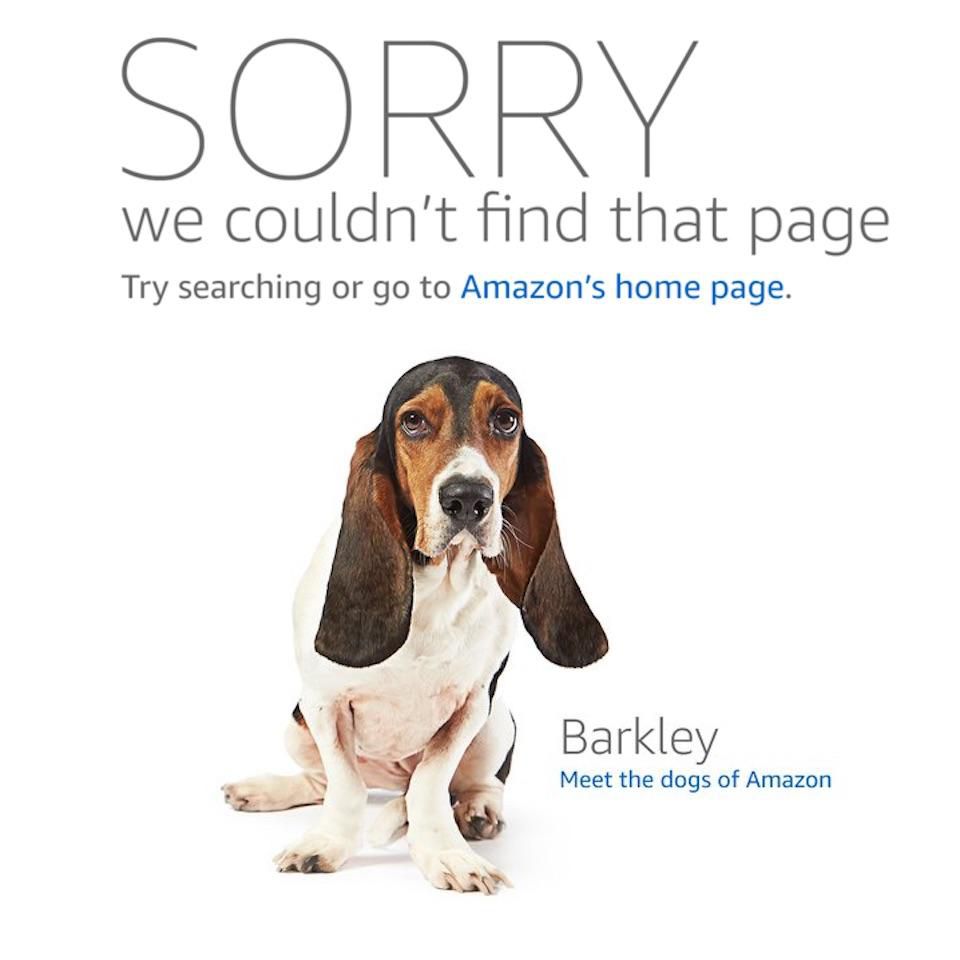 Did you know that Amazon has gone to the dogs? You might know that if you ever click on a product page link of an item that has been removed from Amazon, you won't see the product (because it's been removed) but you will see one of the many "Dogs of Amazon" instead. These are the actual dogs of Amazon employees. In fact, the Amazon HQ is a very dog friendly building with over 6000 dogs that come to work with their owners. At Amazon HQ, every day is "bring your dog to work day."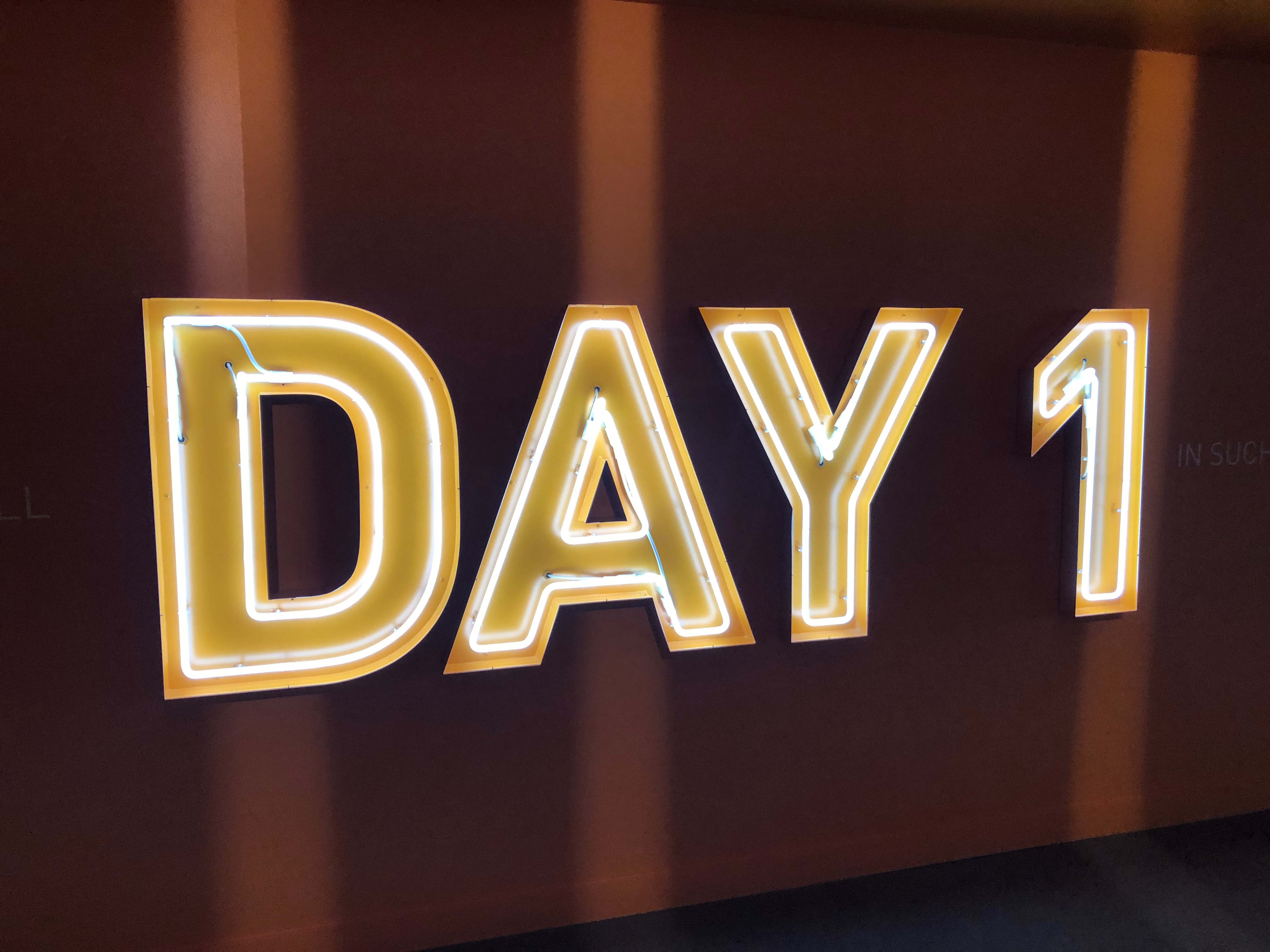 A few final facts about Amazon: The first item ever sold on Amazon was a book titled Fluid Concepts and Creative Analogies. The man who bought the book has one of Amazon's 40 corporate buildings named after him. In the initial days of the company, it took merely one month before Amazon had sold at least one book to a customer in all 50 states. The first Amazon desk was made out of two sawhorses and a door, and many Amazonians continue to use "door desks" to this day. You see, Amazon remembers what it's like to start a business. In fact, Amazon reminds all employees to have a "Day 1" mentality to help Amazon keep things fresh and grow with excitement – just like on Day 1 of the business. That's a good mental outlook for all of us to strive for as well.
If Amazon does these summits again next year, we plan on going again. It was a great experience getting inside access to Amazon HQ and talking to actual Amazonians who were able to teach us so much. In fact, we already have a list of questions we want to ask for next year!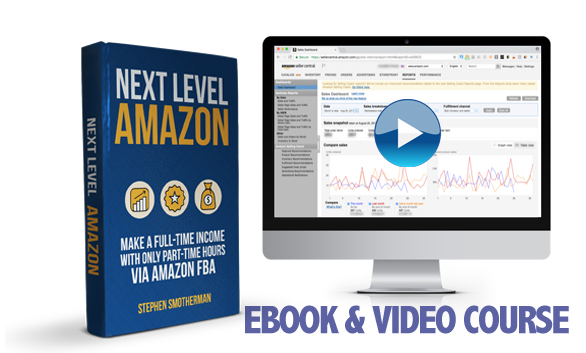 Do you want to know the six essential steps of finally making a full-time income with only part-time hours via Amazon FBA? If you're tired of not seeing the growth you expect in your Amazon business, then I highly recommend our course, Next Level Amazon: Make a Full-Time Income with Only Part-Time Hours via Amazon FBA.
In Next Level Amazon, I outline everything you need to know in order to work less, but make more take-home pay. It's a strategy that has helped so many people go from working 60-hour weeks just to make ends meet… to truly only working 20 or so hours each week, while still bringing home a full-time paycheck.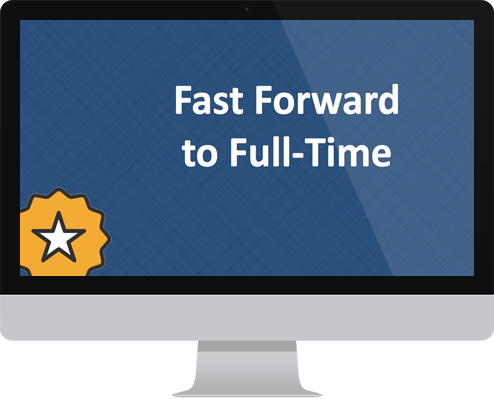 The course will help you upgrade your skills, outsource most of your Amazon business, master your mindset, protect your success, transition to full-time FBA, and experience continued success.
This course is not just filled with theory or speculation, but includes the proven strategies that have helped me (and thousands of others) turn about 20 or so hours a week of work into a full-time income. Yes, it's totally possible!