It's almost spring! This is the perfect time of year to do a little spring cleaning of your Amazon FBA inventory.
Let me ask you a question. How often do you look at your inventory at Amazon? For most sellers, we don't take a look all that often. Sure, we might look at our inventory levels and our sales, but how often do we really look at each item in our inventory? Here are a few "Spring Cleaning" ideas:
1. Reprice your really old items to sell as soon as possible.
2. Remove or destroy older items that will never sell.
3. Remove or destroy older items that are no longer profitable.
4. Delete your old inactive inventory items.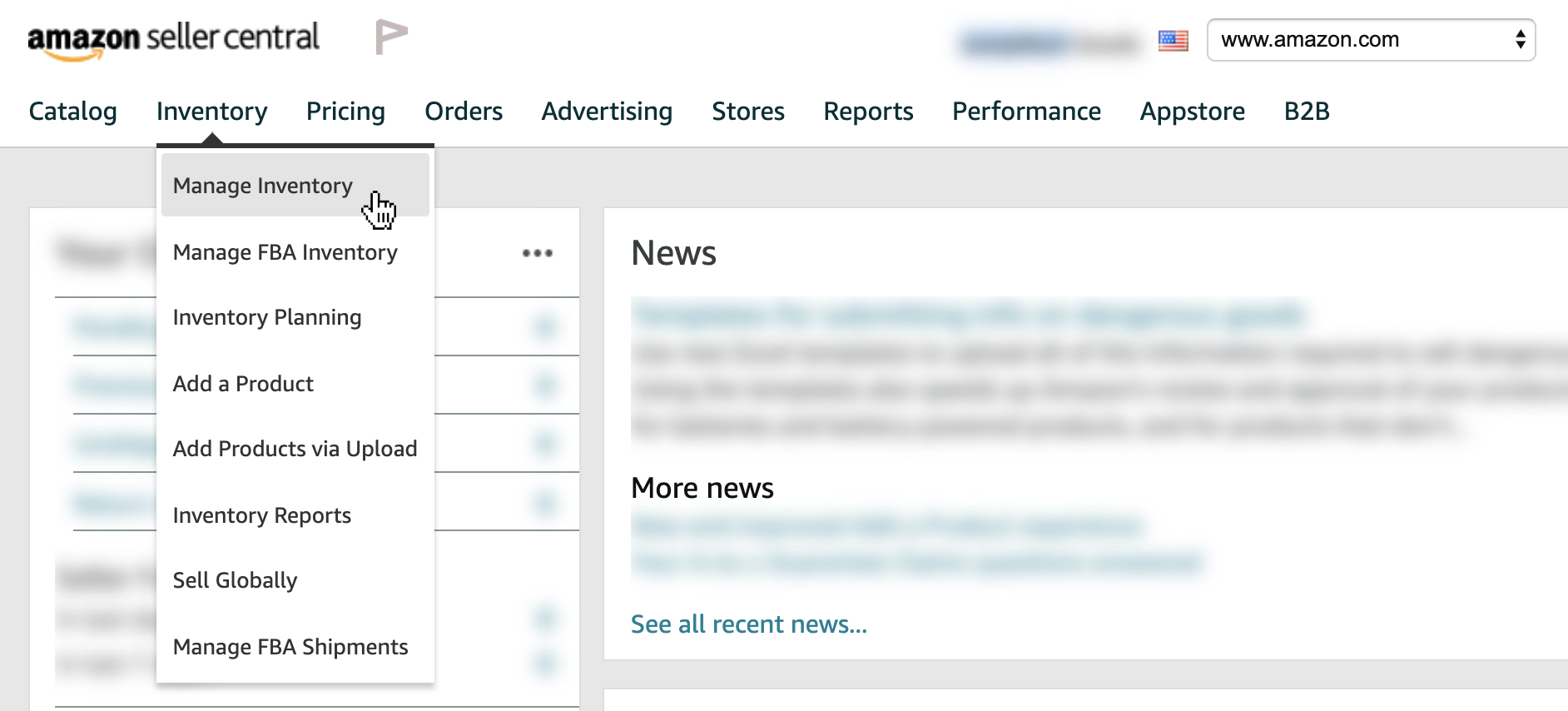 Before I break all these down and explain why I make these suggestions, let me tell you how I'm able to sort my inventory and see what items I've had at a FBA warehouse the longest.
Log in to Seller Central, hover over the Inventory tab and click Manage Inventory. The default settings will show you the newest items that you're selling via FBA. To sort from the oldest to newest, just click on the little triangle next to the "Date Created" text. If you only have "Active" inventory selected in your filters, then this will show you the items you've been trying to sell the longest. When you are making your "Spring Cleaning" decisions, be sure to ignore any items that you constantly replenish.
Ok, now that you know how to sort your inventory to see what items you've been selling on Amazon the longest, let's break down why you should clean up your inactive inventory.
1. Reprice your really old items to sell as soon as possible.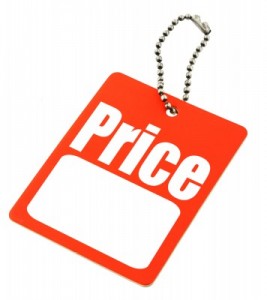 Many Amazon sellers look at the price of their items only one time: when they originally price them. As we all know, our items are never perfectly priced. Competition comes in from other sellers who seem to frequently lower the price. Not only that, but new products are added to the Amazon catalog every day, so not only do you have competition with other sellers, but your inventory item has competition from other similar items.
It's always a good idea to take a look at the items that have been in your inventory the longest, and then price these items to sell quickly. Maybe that Keto cookbook was priced perfectly at $14.99 back in April of 2019, but today it looks like it's selling for about $5.99. It looks like it's time to reprice it at around $5.99. You've had that item in stock long enough, and based on Keepa data it doesn't look like you'll get your $14.99 price again. Reprice that book, get some capital back, and reinvest it in items that will bring back a good ROI much faster.
For more reading on repricing, check out my blog posts on how to manually reprice your inventory, the top 6 profit building repricing strategies, and why you should consider automating your repricing.
2. Remove or destroy older items that will never sell.
Go back again and take a look at your oldest inventory items. Unfortunately, some of these items might never ever sell. I say "might" because you never know, but there are a few things you can look at to see that the probability of certain items selling again is less than .01%. Here are items to potentially remove from your inventory:
A. Items that no longer have a sales rank. 
That CD of ZZTop's Greatest Hits might have had a sales rank in 2018 when you first bought it, but now it no longer registers a rank. If Amazon doesn't even give it a sales rank, then it has not sold in a long, long, LONG time*.

B. Items that have a ridiculously high sales rank
There comes a point where it's time to stop waiting for an item to sell. You've had the buy box for months and the item never sells. Maybe it's a toy that was ranked 100,000 when you bought it at Target, but now it's ranked over 1 million. Yes, there are over 6 million items in the whole Toys & Games category, but that's still an incredibly high rank. Unless I'm the only seller for this item and there are no other product pages for this item, then I'm going to have it removed. Always check Keepa for sales rank history, but sometimes it's just best to let go of the items with crazy high sales ranks.
*A note about sales rank: Amazon sometimes randomly does not assign a sales rank to some items, even though they might be selling often. No one is really sure why this is, but it happens. The best way to see if an item has sold lately is to check the product reviews. If it's still getting recent reviews, then it's probably still selling.
3. Remove or destroy older items that are no longer profitable. 
Maybe when you purchased that hardback novel, it was selling for $11.99 on Amazon. But now the best prices from both FBA and MF (merchant fulfilled) are all at $3.99. Even if you sell the book at $3.99, you still won't make a profit. You might even lose money if you sell it… so what do you do? Wait for the hundreds of other sellers to sell out at $3.99 and hope the price returns to $11.99? No. It's time to let it go, create a removal order (to either have it returned to you or disposed of by Amazon), and move on.
4. Delete your old inactive inventory items. 
Go through your inactive inventory (be sure the inactive radio button is the only one chosen) and delete anything that is sold out and over 6 months old. These are items you once had in stock, but have not had in stock for a very, very long time. The only reason you would need to keep these items is if you plan on getting them back in stock. Deleting your inactive inventory means you will get fewer "Customer Question" emails that waste your time asking you questions on items you aren't even selling anymore. And if you happen to get a return for one of these deleted items, that inventory will just go into stranded inventory and you can fix the stranded listing when that happens.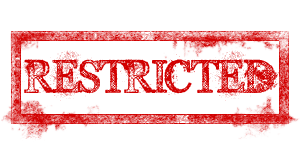 An additional reason to delete old inactive inventory items is to protect yourself as a seller. At random times, Amazon will declare a particular item or brand as restricted. There are too many reasons to list why Amazon would suddenly restrict an item that it once sold hundreds of, but they do this sometimes with specific items and brands. If Amazon sees too many of these listings in your active or even your inactive inventory, they could potentially shut down your Amazon seller account.
I've heard on several occasions of Amazon sellers who had their account shut down because they had 4-5 items in their inactive inventory that were now restricted or recalled by the brand. It took the sellers months (not to mention a lot of pain and agony) to get their accounts reinstated. While this is an extreme situation that would only happen to a small amount of people, it's still not worth risking your Amazon account.
Note: If you use Inventory Lab (IL) to organize, price, and list your Amazon inventory and you're curious if deleting a listing on Amazon messes anything up in your IL account, then check out this IL support page for the complete answer. The short answer is that deleting a listing in Seller Central will remove the inventory from the Inventory page in IL, but it will not remove information from the Accounting pages or reports containing the item in IL.
I hope these Spring Cleaning ideas help you clean up your inventory so that you can spend more time and money on items that are profitable! Any other Spring Cleaning ideas? If so, feel free to share them in the comment section below.
*This post updated for 2020

Imagine knowing exactly what to expect in your Amazon FBA business every month of the year. Imagine what it would feel like knowing you were not missing out on any of the opportunities that will come your way this year. Imagine working on your Amazon business knowing exactly what your priorities are, what you need to avoid, and what you need to accomplish during each month to make progress toward making this year your best sales year ever.
All of this is totally possible thanks to The Reseller's Guide to a Year in FBA: A Month by Month Guide to a Profitable Amazon Business. The package includes a 220+ page ebook, live training webinars held throughout the year, 12+ hours of recorded training videos, and multiple special bonuses.