Today we're discussing our next Seller Central Tip in this series: Tip #5 – Fixing Stranded Inventory.
For a recap of our Seller Central Tips so far, here are the previous posts:
Tip #1 How to Check if "Returned" Items are Actually Returned to FBA
Tip #2 How to Get Reimbursed for Unfulfillable Inventory
Tip #3 How to Handle FBA Inbound Shipment Problems
Tip #4 How to Check for Reimbursable Lost Items
"Stranded inventory" refers to your items at an FBA warehouse that do not have an active offer on the Amazon website. We regularly check our inventory to see if any items have popped up in our stranded inventory list, and we take action according to the options provided in the drop-down menu beside each item.
Staying on top of your stranded inventory is important for a couple of reasons:
If inventory is stranded, it is not active and available to be purchased on the Amazon website. Not only are you not making any money from sales of that inventory, but you also are paying storage fees on it. Not good!
Stranded inventory is one of the factors Amazon uses to calculate your IPI (Inventory Performance Index). If your IPI falls below a certain threshold, Amazon could limit the amount of storage space you are allowed to use at their FBA warehouses. For more information on the IPI score, check out this blog post.
How to handle stranded inventory:
Follow these steps:
Log in to Seller Central
Under the "Inventory" tab click "Manage Inventory."
In the list of links along the top of this page , click "Inventory Dashboard."
If you have stranded inventory, you can then click "Fix Stranded Inventory."
Note: If you do not currently have stranded inventory, you will not see this option. That's good news!

The stranded inventory page brings up a list of all your items currently at an FBA warehouse that are stranded and do not have active offers on Amazon. When we first began cleaning up the problems with our inventory on Seller Central after allowing them to accumulate for several months, I (Rebecca) brought up this list and discovered we had six pages (six pages!!) of stranded inventory, requiring several hours of work to sort through the mess and take the appropriate actions. Now, I look at the stranded inventory every few days and never find more than a couple of items at a time that need to be addressed.
In the "Status" column, you'll see a few different reasons why your inventory might be "stranded." The statuses we've encountered include Restricted ASIN, Brand or Item Qualification Required, and Listing Error. There might be others that we're unaware of, but these are the ones we've personally had to deal with. If you have experience with other statuses, please leave a comment below, and tell us how you dealt with it. Now let's look at each of these statuses and their implications.
Stranded Reason – Brand Qualification Required
One possibility for stranded items is that that item requires brand approval before you can sell it. To fix these stranded items, you have a couple of choices:
Apply for and receive approval for the brand or item by using the "Add a Product" option under the "Inventory" tab in Seller Central. Once you receive approval, you should see the option to "Relist" the item in the drop-down menu of actions on the stranded inventory page. (For more info on getting approval to sell restricted brands, check out this blog post.)
If you cannot receive approval to sell the item, you will need to create a removal order and have the item returned to you. You can then sell the item on another platform like eBay or sell it at your next garage sale.
Even if you have already received brand or item approval before you send an item in to an FBA warehouse, sometimes items will go into stranded inventory and state brand qualification is required. In these instances, we've been able to immediately choose the "Relist" action and the item moves out of stranded. Hopefully this is just a glitch that Amazon will soon fix.
Stranded Reason – Listing Error
Sometimes there's a problem in the Amazon system that causes an item to be listed as stranded and inactive for no reason that we've been able to figure out. In these cases, the item will show up on the stranded inventory page with a status of "Listing Error." When this happens, we chose "Relist" from the "Actions" column and fill in the appropriate information in the "Offer" tab of the Amazon product page. After you submit the info, the item should move out of your stranded inventory and back to active status within a short period of time.
Stranded Reason – Restricted ASIN
On occasion an ASIN will become restricted after we send it to FBA, and these inventory items will show up in our stranded inventory. So far the only way we've been able to take action on restricted ASINs is to create a removal order and have the item returned to us. In fact, these restricted ASINs are often completely removed from the Amazon catalog, so it is impossible to relist them – if you click on the product's link in the stranded inventory page, it takes you to a page on Amazon with one of those cute dogs saying the page cannot be found.
Note: The help info for restricted ASINs does say that you can file an appeal to be able to relist an ASIN. Unless you have gone pretty deep on an item that becomes restricted, it's probably not the best use of your time and effort to try to appeal the restriction. It's a bummer when it happens, but just create the removal order, sell the item somewhere else, and move on to more profitable Amazon inventory.
Stranded Reason – Please Review For Quality Issues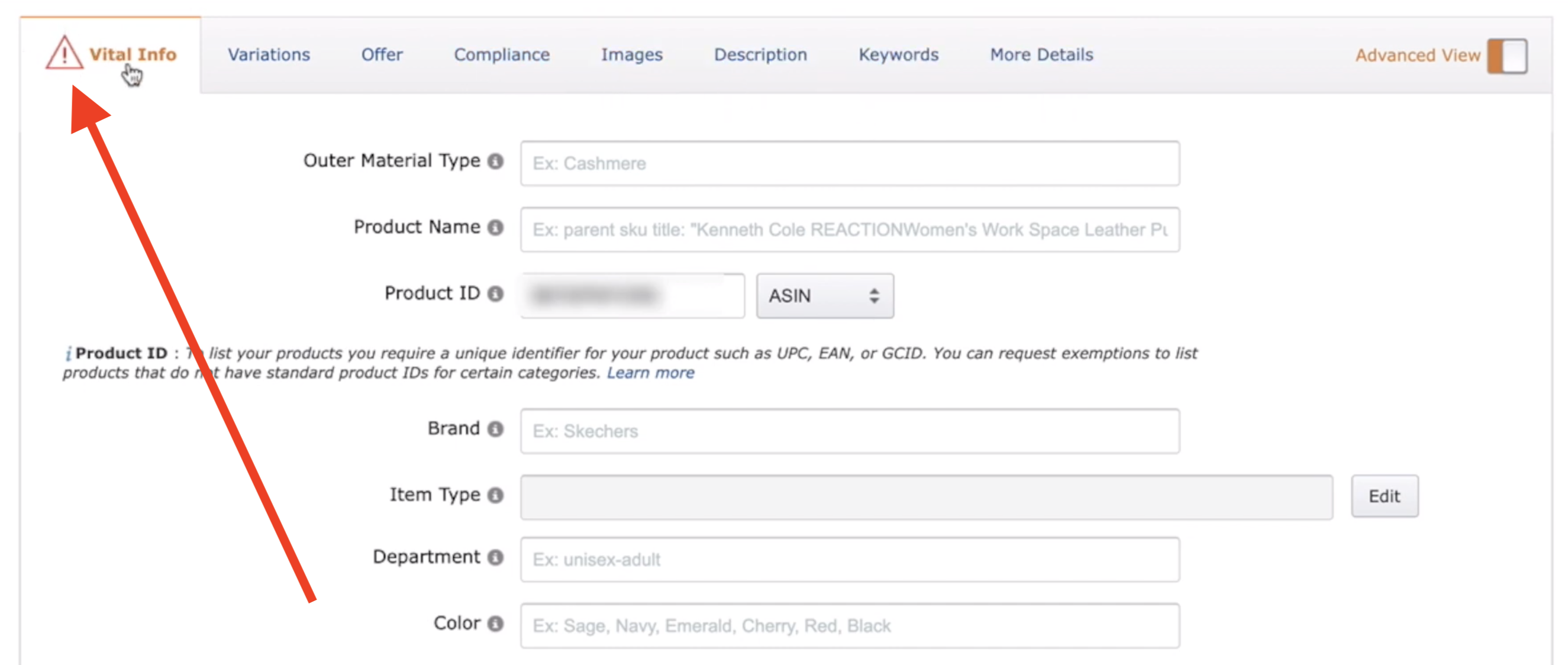 This reason comes up when Amazon notices something wrong with the listing you're selling. It's possible that the bullet points are mentioning something that now goes against Amazon's guidelines… or maybe a pair of shoes has some problems with consistent sizing on the listing's size drop down options.
There are many reasons a listing might have quality issues. To find out what the issue is, click on the "Edit Listing" option and then look for the red triangle with the exclamation point in the middle. That is the tab that needs updating. Find out what the listing needs, and then update that listing with the correct information. If the issue is the listing needs consistent shoe sizes, here is a walk-through video on how to update a shoe listing.
These are just a few of the issues we've encountered with stranded inventory. Sometimes the fault is ours, sometimes it's a glitch in the system, sometimes it's unexplainable. Regardless, you'll want to check your stranded inventory and see if there are items that you can relist and make available for purchase — inactive listings do not bring any profit!
Have you encountered these or other problems in your stranded inventory list? We would love to hear from you in the comments below.
*This post was updated in 2019

Imagine knowing exactly what to expect in your Amazon FBA business every month of the year.
Imagine what it would feel like knowing you were not missing out on any of the opportunities that will come your way this year.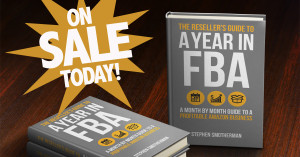 Imagine working on your Amazon business knowing exactly what your priorities are, what you need to avoid, and what you need to accomplish during each month to make progress toward making this year your best sales year ever.
Find out more about The Reseller's Guide to a Year in FBA: A Month by Month Guide to a Profitable Amazon Business today. The package includes a 240-page ebook, video training throughout the year, and 4 special bonuses.