Recently, Rebecca and I had an opportunity to take a tour of an Amazon Fulfillment Center here in the Dallas/Fort Worth area. To be more specific, we toured DFW7, and it was a mind blowing experience. During the tour we marveled at the efficiency of the fulfillment center. Both of us took a lot of notes. The tour started at 10am, lasted about an hour, and was simply fascinating.
After the tour Rebecca and I went out for lunch and immediately talked about what we experienced and the ways we should adjust our Amazon business based on what we learned during the tour.
At the end of the day, there were 6 things that we learned from the Amazon fulfillment tour that had the biggest impact on our Amazon business. I sat down and recorded a video for you outlining these six things and how they can also impact your Amazon business.
Bonus tip: After the video, I'll share with you how YOU can sign up to take a fulfillment center tour. I totally recommend taking a tour. It's free, fun, and fascinating!
Want a deeper look into an Amazon fulfillment center? Check out this interesting YouTube video that will show you what it actually looks like inside of a Florida Amazon warehouse: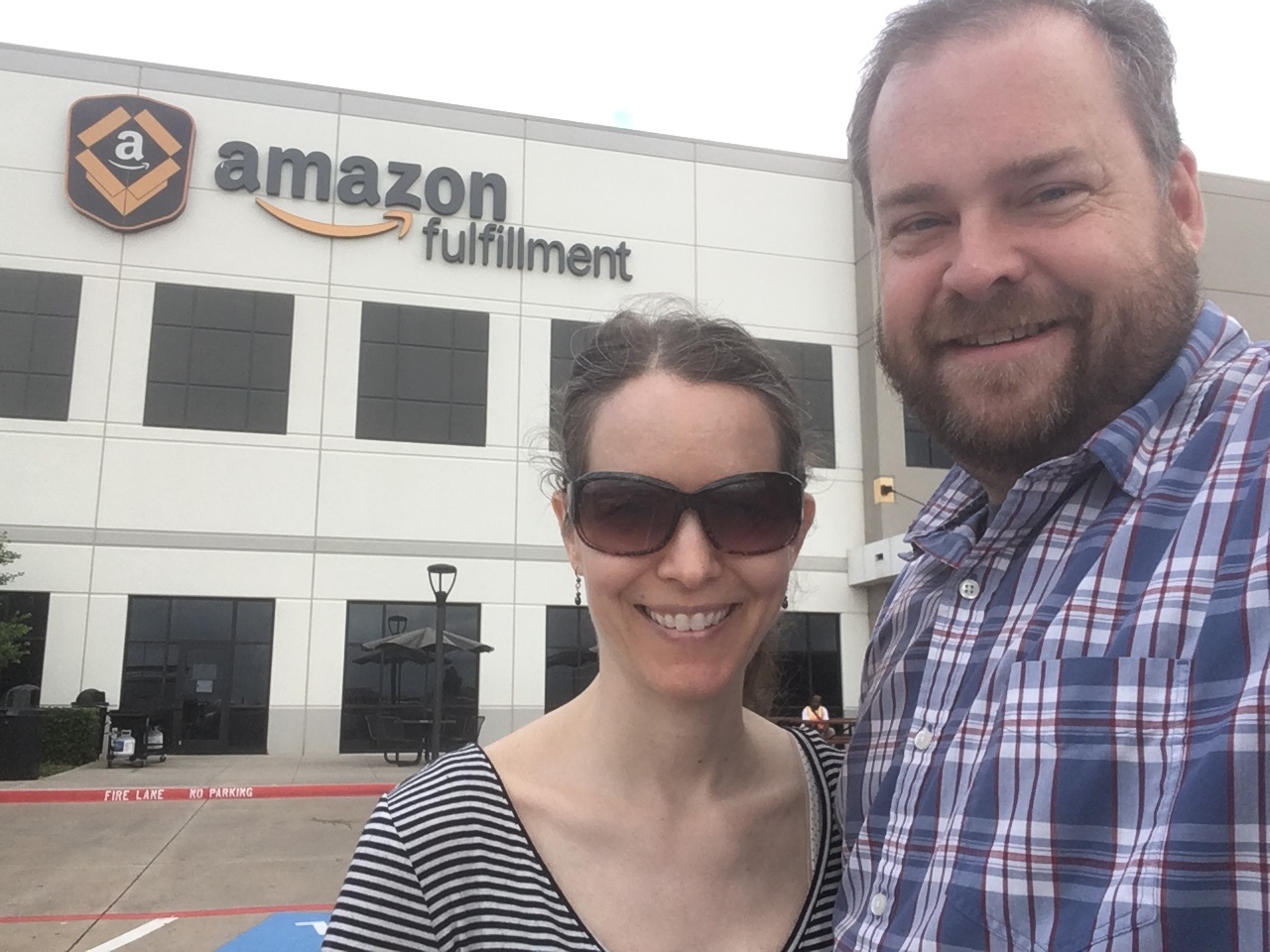 Again, Rebecca and I had a blast at the Amazon fulfillment center warehouse tour, and I recommend you find out if Amazon is offering tours at a participating warehouse near you. You can find out more about the in-person Amazon fulfillment center tours as well as online fulfillment center virtual tours. The tours are free, last about an hour, and are a load of fun if you're an Amazon seller.
Now, I'd love to hear from you. Have you ever taken an Amazon fulfillment center tour before? If so, did it have the Amazon robotics set up or was it an older one with aisles and aisles of inventory? What did you learn from your tour? If you haven't taken a tour, is this something that would interest you?

Imagine working on your Amazon business knowing exactly what your priorities are, what you need to avoid, and what you need to accomplish during each month to make progress toward making this year your best sales year ever.
Find out more about The Reseller's Guide to a Year in FBA: A Month by Month Guide to a Profitable Amazon Business today. The package includes a 220+ page ebook, over 12 hours of monthly training videos, and 4 special bonuses.