When Amazon loses or damages one of your inventory items, it is their policy to either 1) find a replacement for your lost/damaged inventory, or 2) reimburse you the replacement value of your lost inventory (less any applicable FBA and selling on Amazon fees, of course).
This is how most people imagine this reimbursement policy being lived out in real life:
"You find a great item to resell, price it competitively at $24.99, and send it to an Amazon FBA warehouse. An Amazon worker accidentally drops and breaks your item, so they now owe you a reimbursement. Amazon takes your $24.99 selling price, takes out the fees as if you had sold the item, and then reimburses you around $18.42."
Unfortunately, this is not how many Amazon reimbursements work out. Did you know that when Amazon reimburses you for lost or damaged items, they have specific rules they are supposed to follow when coming up with the amount they are to reimburse you? It might surprise you to know that Amazon sometimes (not all the time) fails to follow their own reimbursement rules.
The set of factors Amazon is supposed to consider when calculating the reimbursement amount:
Your sales history – Is this an item you sell often?  Over the past 18 months, what is the price you usually sell it for?
The current average FBA selling price – What is the average sales price for that item from all sellers over the past 18 months?
Other factors (Amazon doesn't explain what these "other" factors are).
If Amazon doesn't have enough information to establish a reasonable value for an item, then the replacement value is determined based on the sales price of a comparable product.
Here's the deal… I have never ever seen a reimbursement that has followed the above table, so in my experience, Amazon comes up with their own reimbursement amounts based on something other than this table, something a bit more subjective.
In reality, this is how Amazon's reimbursement policy is lived out more times than not: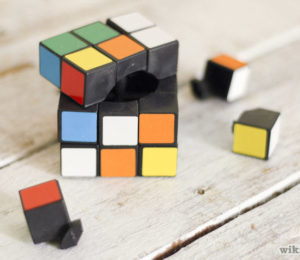 "You find a great item to resell, price it competitively at $24.99, and send it to an Amazon FBA warehouse. An Amazon worker accidentally drops and breaks your item, so they now owe you a reimbursement. Amazon takes your $24.99 selling price, and somehow decides to reimburse you only $10.54."
Did you notice that? If Amazon took your FBA selling price, and took out the correct fees, then they should have reimbursed you $18.42, not $10.54. What's going on? The truth is, I'm not sure what's going on, but I do know what to do to get the reimbursement you think you deserve.
How to know if you received a fair or unfair reimbursement:
When you get a reimbursement, do some quick research.
Research Part 1:

Take the ASIN and put it in the Amazon.com search bar and find the product page.
Click on the link to view the current FBA offers.
Take 3-5 of the current lowest FBA sales prices and find an average. This number will be your current FBA average selling price.

Research Part 2:

Take the ASIN and put it in the FBA revenue calculator (Seller Central log-in required).
Input the current FBA average selling price (that you calculated above) on the Item Price line under the Amazon Fulfillment column.
Click the yellow Calculate button.
Write down two numbers: the Cost (Amazon fees) and the Margin Impact (your profits after fees). Take a screen shot as well if you want more proof.

Research Part 3:

Repeat Research Part 2, but instead of the current FBA average selling price, use your original selling price you had priced for that item.
Compare your Margin Impact number of the current FBA average selling price (found in Research Part 1) with your reimbursement amount. Also, compare your Margin Impact with your original selling price with the actual reimbursement amount.
If the difference is big, then it's time to open up a ticket with Amazon and request an additional reimbursement (more on that in a minute).
If the difference is small, then just let it go and move on with your business. Opening up a ticket with Amazon and dealing with getting a higher reimbursement amount can take some time. So, for most cases, it's not worth your time to fight a reimbursement that is only a few dollars difference. Value your time and only fight a low reimbursement when you think it's worth the time to dispute it.
How to get the reimbursement you deserve:
Open up a ticket with Amazon. Log in to your Seller Central account and click Help in the upper right hand corner. Scroll down and click on the Get Support button under the Need More Help? option at the bottom of the page.
When contacting Amazon, choose the option to open a ticket about Selling on Amazon, and then describe your issue to Amazon (i.e. Unfair reimbursement) OR you can click on the Browse for your issue in the menu.
Click on the Fulfilled by Amazon option.
Click on the Inventory Damaged or Inventory Lost in Warehouse button. Pick the appropriate issue and continue to fill out the information that Amazon requests.
Choose your method of communication. Personally, I like to use email because there is a written record of the communication, and I can communicate without being interrupted.
Enter the ASIN in question for the reimbursement in the proper field.
In the "Please Describe your Issue" field, write this:
"I received a reimbursement for ASIN __________, but it was not a fair reimbursement amount. I was reimbursed $$10.54, when I should have been reimbursed $18.42. I have calculated the correct reimbursement number using my sales history (My average selling price is $24.99) as well as the current FBA sales prices (the current FBA average selling price is $24.76). Here is the math:
$24.99 (my sales price) – $6.57 (applicable fees) = $18.42 (correct reimbursement amount.
Would you please approve an additional reimbursement of $7.88 ($18.42 – $10.54 = $7.88)? I would really appreciate it. Thank you for your time."
Attach a screen shot of the FBA Calculator calculation if you took one in your research phase.
Click Send and a new case will be opened.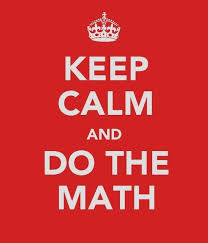 When you go to the trouble to show the Amazon representative that you've done the math and spell it out for them, they are much more likely to approve your additional reimbursement request than if you only complained about your reimbursement amount. You've basically done all the work for them and they don't have much to argue with.
When you open up a new case for an additional reimbursement, someone who works for Amazon will review your case and will reply. When you get a reply, one of three things will happen:
You will get the reimbursement that you deserve. (YAY!)
You will be requested to provide more information such as a receipt or invoice of that item.
You will get a form letter from an Amazon employee that probably didn't read your entire message and is just responding with a "copy and paste" reply that basically states back Amazon's current reimbursement policies. They will then close the case.
If Amazon asks for more information (like an invoice/receipt):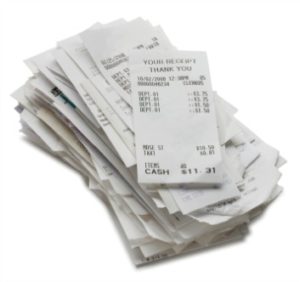 I don't know why Amazon asks for a receipt or invoice in order to get a proper reimbursement of a lost or damaged item. It might be in case you never really sent Amazon the item, and Amazon says they lost it, but in reality you never sent it, so Amazon wants proof you actually purchased it to sell on Amazon. No matter the case, I have never sent Amazon a receipt in reply to this response. Here is how I reply:
"I'm not sure why you are asking for a receipt or invoice in order to determine the proper reimbursement amount for this item. The reimbursement amount is supposed to be calculated by looking at my sales history, as well as the current FBA selling prices."
I would then copy and paste the math I provided earlier so that all the information is in one place for the Amazon rep to make a decision.
If your request for an additional reimbursement was declined and the case was closed: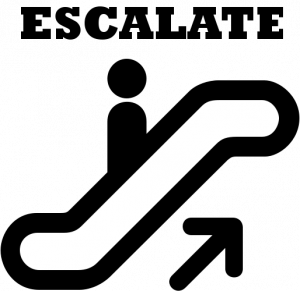 If you didn't get the additional reimbursement you expected, the next step is to re-open the case. When you re-open the case, be sure to ask that the case be "escalated" and for that Amazon rep to hand the case off to one of their supervisors. Be sure you use the word "escalate" because the Amazon employees know and understand that word and that you mean business. You can re-open the case and communicate something like this:
"Thank you for your response, but it did not solve the issue. I would like to escalate this case to your supervisor. Please have your supervisor read through our previous communications and reply to me at their earliest convenience. Thanks and have a great day."
Usually when you escalate a case, your request will be forwarded to the Amazon rep's supervisor who will more than likely approve your request.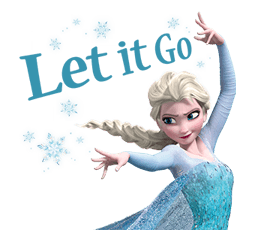 If, after all this, Amazon still doesn't reimburse you any more, then it's time to let it go and move on with your business, but the majority of the time you will end up with an additional reimbursement.
For more information about Amazon's FBA Lost and Damaged Inventory Reimbursement Policy, just click here.
So how about you? This is how I handle unfair reimbursements, but do you have any more ideas on how to get the reimbursement amount you deserve? I'd love to hear from you in the comments below.
*This post was updated for 2022
Reimbursements on Autopilot!
Someone in the comments below asked me if there was a service that would make sure they're getting all the reimbursements that they deserve, and I was super happy to share with them about Solutions4Ecommerce.
If you're wanting to scale your business and hire a service to regularly handle your Amazon back end activities, then Solutions4Ecommerce is the best service out there. They not only help with reimbursement case management, but also with stranded inventory, unfulfillable inventory, feedback repair and management, lost inventory, lost/damaged/destroyed returns, reconciling incorrect shipping issues, inventory age reports, and so many other inventory management tasks. We wholeheartedly recommend the account management services of Solutions4Ecommerce.
Use the coupon code FULLTIMEFBA so you can save 15% off of their monthly services.
This service is for serious Amazon sellers who are ready to free up their time by outsourcing these monotonous back end activities to trained professionals in order to free up your time so you can focus more on more important aspects of your Amazon business.