A while back I saw a video of a reseller doing something that really scared me. I still have nightmares when I think about it for too long.
I decided to show a short clip of this video to my wife. She actually screamed at the TV: "Nooooooo!!!!!!!!" She was just as terrified as I was.
In this video two resellers were walking the aisles of a big box retail store, scanning toys with the Amazon app. Not the Amazon Seller app. The Amazon app. The one you use to view and buy merchandise from Amazon. These resellers were making a huge mistake.
And it scares me to think about how many other resellers are making the same mistake.
These people were looking up toys on Amazon, comparing the price on the retail store shelf, and loading up a shopping cart if the price was even the slightest bit higher on Amazon. They intended to buy this shopping cart full of toys and sell them on Amazon.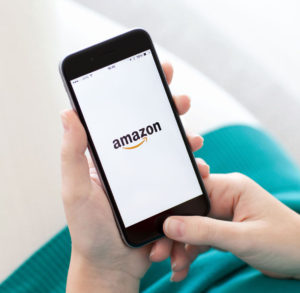 As if this scenario weren't gruesome enough, these people were actually encouraging their viewers to go out and do the same thing. They exuberantly proclaimed that anyone can sell on Amazon, see, look, there's merchandise everywhere that sells higher on Amazon than in stores. You, too, should go out and buy toys by the shopping cart load, and just send them in to Amazon and wait for your paycheck.
At this point you might be ready to ask me a few questions. "How is this scene any different than what you do in your Amazon FBA business every day? Don't you use retail arbitrage as one of your strategies for finding FBA inventory? Isn't that what these folks are doing – and showing others how to do?"
The key difference boils down to one simple factor: I never buy an item for resale without knowing the Amazon FBA fees for that item first. If someone were to actually follow the methods these people were using in this Amazon FBA horror movie, they would be hit with fees they hadn't calculated beforehand and suffer financial loss.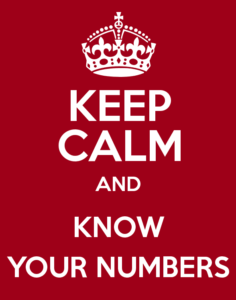 For anyone who wants to make a profit running an FBA business, you have to know your numbers. You have to know all of your expenses, including inbound shipping, taxes where applicable, prep fees, materials, and the cost of any subscriptions or services you buy. You also have to have a good handle on the FBA fees that apply to any items you intend to have Amazon fulfill for you.
If you aren't aware yet, the name of this blog is Full-Time FBA. Over 99% of our Amazon business is through the FBA (Fulfillment By Amazon) program. We do choose to Merchant Fulfill items on occasion (check out this YouTube video where we discuss those occasions), but overall we prefer to stick with having Amazon fulfill our inventory when a customer buys it (see also our blog post "Overcoming Your Fear of Selling via FBA versus Merchant Fulfilled or eBay").
4 easy ways to calculate Amazon FBA fees before you buy an inventory item
We've listed below two options for calculating fees on your smart phone and two for calculating fees on a web browser. We've also given you two free options to use which are a good place to start, as well as two paid options to use when you're ready to make even better/faster sourcing decisions.
1. Amazon Seller app – FREE
The Amazon Seller app is free (with a pro seller account) and allows you to scan items either by barcode or using Amazon Flow (the camera of your phone recognizes an item's image and matches it with the product in the Amazon catalog).
The Amazon Seller app allows you to see the fees for an item if you sell it Merchant Fulfilled or through FBA. It allows you to adjust your selling price, your inbound shipping cost, and the cost of purchase. It then subtracts the fees and your cost of purchases, giving you your estimated net proceeds.
The Amazon Seller app also can tell you if you're restricted or approved to sell that particular product on Amazon.
Check out this blog post for a more detailed explanation of the pros and cons on the Amazon Seller app.
2. Scoutify – PAID
Similar to the Amazon Seller app, there are a few third party sourcing apps allow you to scan items by barcode or enter a text search for the item. My all time favorite third party sourcing app is Scoutify (from InventoryLab).
Scoutify does everything the Amazon Seller app does, but so much more. Scoutify allows you to adjust the possible selling price, inbound shipping, and cost of purchase before you subtract out the FBA fees and see your estimated net proceeds at different prices.
One of my favorite features of Scoutify is the ability to switch between seeing the current sales rank number and the percentage that sales rank is in relation the the total number of items in that category (example: "Sales rank 10,293 of 6,138,847 in Toys & Games" OR "Top 1% of 6,138,847 in Toys & Games."
I also love the ability to click through to open a Keepa graph to check out that item's sales rank and pricing history (here's how to add Keepa to Scoutify if you don't know already). Honestly, this section is just scratching the surface of what Scoutify can do.
For more info on why we love Scoutify, then check out this blog post and also this blog post, and you'll start to fall in love with Scoutify too.
3. The FBA Calculator website – FREE
If you are doing product research on a web browser, Amazon Seller Central has an FBA revenue calculator where you can enter the ASIN, UPC, or product name of an item and do the same calculations as above to find out your potential fees and potential profit.
We recommend creating a bookmark for the revenue calculator so you can easily reference it when making online purchases, determining prices for your inventory during the listing process, or repricing your inventory after it's at the warehouse.
We've also created a quick and easy to remember link for the calculator: www.fulltimefba.com/calculator
To see the FBA revenue calculator in action, I've created a screen capture video explaining how it works.
4. RevSeller  – PAID
Another easy way to see FBA fees when doing online arbitrage or product research is by using Google Chrome extensions that show the fees right on the Amazon product page. We use RevSeller and love it. RevSeller allows you to see crucial information directly on the Amazon product page. Once you install the RevSeller extension, you will see a box below the Amazon product title like the image to the right. The extension shows you the following information:
Real-time calculator (similar to what is covered on the FBA Calculator web page)
Sales rank and percentage (more conveniently located at the top of the product page)
90-day averages for price and sales rank
Number of offers from other sellers
Variation viewer
One-click restriction checker
And more
RevSeller is a very useful app that can help you in multiple ways. Click here to get a free trial to see for yourself. If you decide to sign up for RevSeller, be sure to use the coupon code FULLTIME so you can save $20 off your first year.

Hopefully you're equipped now to calculate your fees and know up front what your profit potential is before you buy inventory to send to Amazon. Please don't be tempted to do something scary and skip the step of checking your numbers! You can make good choices. You can build a profitable Amazon FBA business because you know your numbers.
*This post updated for 2021