Like we said in our last blog post, there seems to be a huge debate among Amazon FBA sellers about whether to use the Amazon Seller app for sourcing inventory or whether to pay for a third-party scanning app. Check out the comments on that post to see that some people feel pretty strongly about the Amazon Seller app's benefits.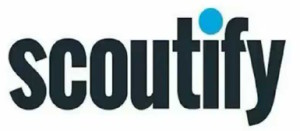 If you've heard us here at Full-Time FBA talk on YouTube in the past, you know that we prefer not to use the Amazon Seller app for sourcing. Today we're going to share with you the reasons why we love using our favorite sourcing app: Scoutify by the makers of Inventory Lab.
Benefits of the Scoutify sourcing app for Amazon FBA:
Gives an easy-to-read summary of the basic info you need to make your sourcing decisions: name of item, picture, category, size tier, sales rank, number of offers, and pricing for new and used offers by Amazon, FBA, and Merchant Fulfilled sellers.
Links to Amazon sales rank history and pricing history graphs (Keepa). I cannot stress enough that one of the biggest factors for us in using a third-party scanning app is the ability to quickly and efficiently access sales rank and pricing history while we're sourcing. We desire to always make smart sourcing decisions when doing retail arbitrage, and the only way we can avoid buying inventory that is destined to have plummeting prices and skyrocketing sales ranks is to do the research on sites like Keepa while sourcing. The Amazon Seller app does not provide those quick links, which is a deal breaker for us as a scouting app.
Links to pricing info on Amazon and other websites. In addition to a quick link to each item's product page on Amazon, Scoutify includes quick links to the Amazon Prime offers to compare FBA prices, to BookScouter.com, to eBay, and to Google. It's super quick and easy to do a little extra research on how an item is priced across multiple e-commerce platforms before making a buying decision.
Allows you to see both gross and net profit on items you're scanning. Scoutify will show you the gross profit of an item based on shipping fees and FBA costs deducted by Amazon. You can then enter more information about your cost of goods and other costs associated with prepping, packing, and sales tax, giving you your net profit. Again, the more information like this you can see up front, the better sourcing decisions you can make while out doing retail arbitrage.
Allows you to create a buy list with your buy cost for each item, supplier (if you have more than one person sourcing for your business), and date purchased. You can then use this information in Inventory Lab to keep track of how quickly items sell, how much commission to pay your sourcers, how much wiggle room you have for repricing and still maintaining a sufficient return on investment.
Comes priced in a package with Inventory Lab listing software. We'll talk more in a future blog post about why we use Inventory Lab to list our products for sale on Amazon. We really love the fact that Scoutify and Inventory Lab come together for one package price of $49/month. When you sign up for Inventory Lab you can get your first month free.
Available for iPhone and Android. You can download the Scoutify app for free for both iPhone and Android smart phone platforms, but you will need to log in to use it with your Inventory Lab account info.
Has bluetooth capabilities if you use your smart phone with a device like a Opticon. We don't use this feature, but we know some Amazon sellers swear by using bluetooth scanners.
Super fast bar-code scanning. Out of all the sourcing apps I've used, Scoutify scans the barcode the fastest. We all know every second counts and this one is a big deal to me.
A big part of scaling an Amazon FBA business is the ability to reduce the number of times you touch your inventory and to reduce the amount of time you spend on each item while sourcing. Every second counts when you're standing in an aisle of a retail store with hundreds of items to scan. We love how quick and easy Scoutify is to use for doing solid research before buying inventory.
What is your favorite app to use while you're sourcing? What makes it your favorite? I'd love to hear what you have to say in the comments below.