One of the most important tools to use while sourcing for profitable inventory is Keepa. If you're new to Keepa, click here for a quick introduction.
Did you know you can add a quick Keepa link inside the Scoutify sourcing app that will give you access to the Keepa graph of whichever Amazon item you're looking at on your smartphone?
I can't imagine sourcing for profitable inventory without checking a Keepa graph, and I 100% NEED to see the Keepa graphs while I'm out sourcing inventory.
In the past, InventoryLab and Scoutify were able to offer all users of their services a quick Keepa link in their programs, but recent updates with Amazon's rules have made this no longer possible.
While InventoryLab can no longer add Keepa links to Scoutify, Scout, or InventoryLab's listing program, we as sellers can add them with InventoryLab's NEW feature: Custom ASIN Links.
Check out this video (in full-screen mode) and see how easy it is to put Keepa links back into List, Scout, and Scoutify.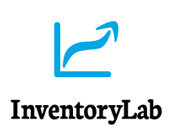 Here are some links where you can get even more help with this new feature:
InventoryLab's Custom ASIN Link Support Page
Set-up page in InventoryLab for the Custom ASIN Links (InventoryLab login required)
Try InventoryLab FREE for 30 days
Subscribe to Keepa to unlock all the data you need to make the best sourcing decisions.
How to read and understand Keepa graphs
So there you have it! Even though the Keepa links were removed from InventoryLab's List, Scout, and Scoutify, you now have the power to put them right back where they belong. Plus, if you know of any other programs/services that search products on Amazon via the ASIN, you can add those programs/services too.
I'd love to hear what you think about this feature. Let me know in the comments below.
*This post updated for 2020

Did you know that sales ranks on Amazon change around 24 times a day… and prices on Amazon change every second? With Keepa tracking both prices history and sales rank history (and more!) for almost every item on Amazon, you now can have the power of using the sales history of an item to predict future sales.
You know how I use Keepa? Not only does Keepa show me the sales rank history and pricing history, it also shows me other important data, like buy box history, used item history, Amazon in stock history, competitor's stock levels, and so much more.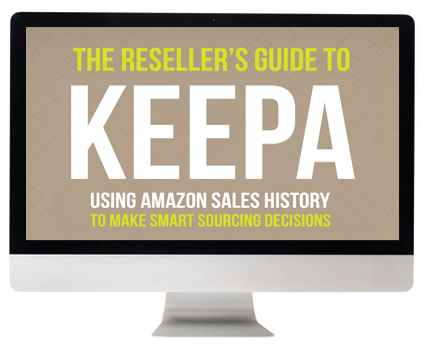 To find out everything there is to know about using Keepa to make smart sourcing decisions, be sure to check out our course, The Reseller's Guide to Keepa: Using Amazon Sales History to Make Smart Sourcing Decisions.
This course will walk you through everything you need to know to make sense of Keepa in ways you've never thought of. With this course, you'll make better sourcing decisions, better pricing decisions, and you'll grow your Amazon business to the next level by selling your inventory faster and at higher prices!
I can't wait to share all of this info with you in our updated course, The Reseller's Guide to Keepa.