The "Overcoming Your Amazon FBA Fears" Series is back on the blog!
You may remember that last fall we did a 10-part series on our Amazon fears and how we can combat the myths and fears with the TRUTH. If you haven't read those posts, you might want to take this opportunity to check them out.
We're picking back up for a second run of posts this summer, and we're excited to share with you more insights into how you can overcome the fears that may be holding you back in pursuing your Amazon FBA business. We're also going to have a post covering Amazon FBA issues that you legitimately should be concerned about and some risks that we think just aren't worth taking. Keep an eye out for these posts in the weeks ahead. And if you have some fears that you would like to see addressed, please leave them here in the comments on the blog, and we'll do our best to incorporate them into our upcoming posts.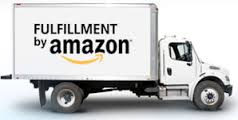 Today we're going to cover the topic of being afraid of selling via FBA as opposed to selling Merchant Fulfilled on Amazon or eBay. For many of you who have been selling via FBA for a while now, this might not seem like a big deal. But for others, the transition to FBA comes with some trepidation.
As always, let's look at the potential fears associated with selling via FBA, and then let's address those fears with the TRUTH so that we can overcome them and be successful in our businesses.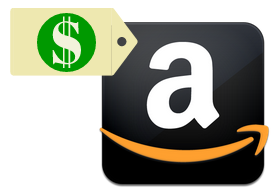 FEAR #1 – I'm afraid the FBA fees will be too high and will eat into my profits.
TRUTH – Amazon does take higher fees from your payout as an FBA seller. Those fees, however, are covering services provided by Amazon that ultimately save time and money for us as sellers and allow us to grow and scale our business beyond what we could do as Merchant Fulfilled or eBay sellers. The fees cover the picking, packing, and shipping of individual orders, as well as postage and storage.
But think for a minute about what you as an individual seller are saving by paying those FBA fees. You are saving the time it would take to fulfill each individual order as it comes in. You are saving the space it would take to store all of that inventory – either space in your own home or space in a separate warehouse that you would then need to pay for. You are saving the time, effort, and money of having to catalog your inventory. The trade-off of paying FBA fees for these savings is more than worth it, in my opinion. So is the ability to park my car in my garage because I don't have it cram-packed with inventory.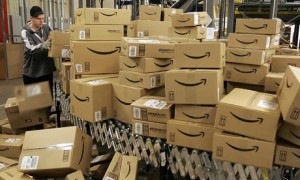 FEAR #2 – I don't trust the warehouse workers to do a good job. I'm afraid they will damage or lose my items.
TRUTH – Amazon warehouses do handle millions of items per day, and workers do inevitably damage or lose items from FBA sellers. The good news for us, though, is that Amazon takes full responsibility for those losses, and they reimburse sellers for items that are lost or damaged in their warehouse or by distributors, minus the applicable FBA fees. If your inventory item is damaged or lost, it's essentially the same thing as getting a sale of that item. You will receive a reimbursement similar to what you would have made from selling it. Nothing to be afraid of here! We even have a series of blog posts on Seller Central tips for making sure that you're receiving all the reimbursements that Amazon owes you as a seller.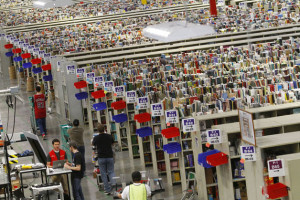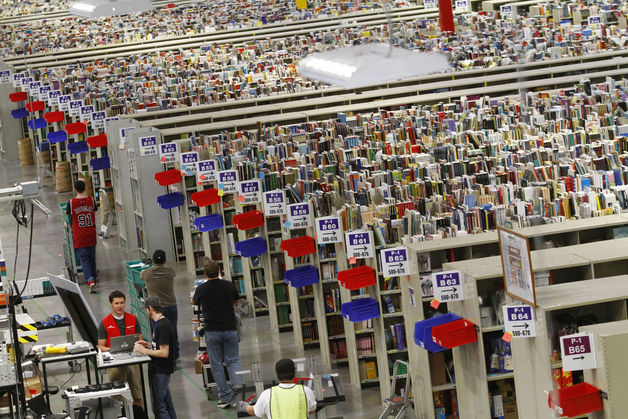 FEAR #3 – I'm afraid Amazon won't keep my inventory separate from other sellers' inventory. I don't want to have the wrong item sent to my customers.
TRUTH – It is extremely rare for this type of mistake to happen, provided you have your FBA account set for stickered inventory. If you have it set for stickerless or comingled inventory, yes, you are likely to have someone else's inventory sent to a customer when you get a sale. We do not recommend this practice because it puts your seller account at risk if there is a complaint about the items from your orders. If you keep your account set to label your own inventory with your own SKU, the chances of this type of mix-up are low.
For more info on why we choose to label our Amazon FBA inventory, check out our YouTube video called Comingling Amazon FBA Inventory – Why I don't do stickerless inventory at Amazon.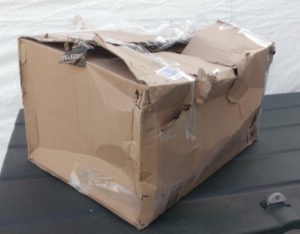 FEAR #4 – I'm afraid Amazon will make shipping mistakes and I will get in trouble.
TRUTH – The beauty of selling via Amazon FBA is that Amazon handles all of the shipping for you, including any customer service issues that arise from possible shipping mistakes. If the wrong item is shipped from an FBA warehouse, the item is damaged because it isn't packed well enough, the item arrives late, or any other number of issues, Amazon takes responsibility. Even if the customer leaves negative feedback for you as a seller, Amazon will strike through the feedback, and it won't affect your feedback score.
For more info on how to deal with negative feedback from FBA shipping errors, check out this blog post or this YouTube video from our YouTube channel.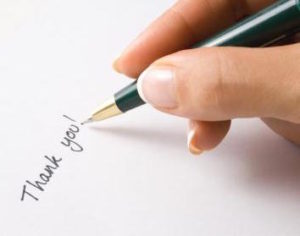 FEAR #5 – I like including personal notes to my customers. I'm afraid I will lose that personal connection with FBA.
TRUTH – This fear is one that you have to make a decision about if you're wanting to switch to FBA from Merchant Fulfilled or eBay. If you want to scale your business through FBA, you won't be able to hand-write notes to each customer. You also won't be able to include any type of extra materials with more information about other products or services you offer. It is, in fact, against the Amazon guidelines to include any type of materials with your products that would direct customers away from the Amazon buying platform. Again, giving up this ability is more than worth it to us as FBA sellers, considering the money and time we gain by not fulfilling orders ourselves.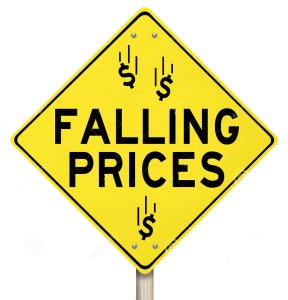 FEAR #6 – I'm afraid that the prices of my items will be too low by the time they arrive at the Amazon warehouse.
TRUTH – When you sell items via Merchant Fulfilled on Amazon or via eBay, you can get a sale as soon as your listing is live. With FBA, you have to wait until the inventory arrives at the warehouse before its is live on Amazon and customers can buy it. Depending on which warehouse you ship to and what time of year it is, this process can take anywhere from a couple of days to a couple of weeks. And yes, a lot can happen to change the prices on your items in two weeks.
We are firm believers, however, that patience brings profit, and if you make smart sourcing decisions in the first place, your inventory will be less susceptible to huge drops in prices. If you're using Keepa price and sales rank history to make your purchasing decisions, you will know whether or not to expect price drops and whether or not that price should come back up at some point in the future.
For more info on how to handle your fear of prices tanking, check out our blog post on the topic, as well as our YouTube video. For more info on how to make smart sourcing decisions using Amazon sales rank and price history, check out our video course, The Reseller's Guide to Keepa.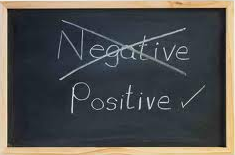 We hope this post has been helpful in overcoming any lingering fears you have about selling via Amazon FBA instead of Merchant Fulfilled or eBay. We feel that any negatives from selling via FBA are far outweighed by the positives:
More sales because of Prime 2-day shipping for Prime members
More time in the Buy Box for FBA sellers
Save time and money because Amazon does all your shipping
Save time and money because Amazon handles your customer service
Save space and money because Amazon stores your inventory
Do you have any other fears about selling via Amazon FBA? Leave us a comment!