I have totally updated my views on this topic. Back in 2013, this was a good strategy, but now it's totally outdated. Here my my most up to date teaching on this topic:
How to Decide if You Should Lower Your Price (or Hold Your Price)

The life of a reseller has its highs and lows, just like any other business experience. We know the thrill when we find multiple items at an insanely low price that we can sell for a high ROI (Return on Investment). We get all excited about finding 20 items for $2 that should sell for about $30 each. But then it happens… We send the items to Amazon and a few weeks later, the prices have dropped. Now, that same item is selling for $9.99?!?! What happened?
The race to the bottom. It's one of the things that Amazon sellers fear the most. I first heard about this phenomenon from Chris Green, but many resellers talk about it. The race to the bottom is defined as the lowering of prices of products, sometimes very quickly, to a point where it no longer becomes profitable to sell.
There are many different reasons why the price of the product lowers so quickly. The main reason is that some resellers think they have to have the absolute lowest price in order to get the next sale. Most new Amazon resellers fall into this mindset. They see that the current low price of an item is $29.99, and so they think they need to price it at $29.98 in order to get the next sale. Then the next person drops it another penny, and on and on. If you're an Amazon selling veteran, then you know that this can be foolish thinking.
The lowest price doesn't guarantee you the next sale at all.  Buyer psychology is complicated, and there are a multitude of reasons why a buyer would choose a price other than the lowest. Maybe another seller has better feedback, maybe another seller has more feedback, maybe another seller has a more relatable storefront name, maybe another seller is closer to them (and therefore can get the item to them faster), and maybe another seller has the buy box and the buyer never even sees that there are lower prices available. Those  possibilities are just the tip of the iceberg of why a buyer might choose a price other than the lowest.
I understand that many resellers like to sell their items as fast as possible. It's good to have items in your inventory that sell quickly, but to totally focus on getting the next sale is not as profitable in the long run as being patient. A healthy inventory consists of both items that sell quickly and those that sell slowly. On most items, I don't mind waiting for those sellers involved in the race to the bottom to sell out. Yes, they might get a sale a little faster than me, but I will make more money. I don't mind paying a few pennies of storage a month to get the price I want for that item.
Here is an example: Pictured below is a screenshot from the listing tool I once used, FBA Power (Now called ScanPower). I took this screenshot in late January a few years ago as I was preparing to send 6 of these toys (Wow Wee Paper Jamz Drum Series II – Style 4) to FBA.
You can easily see how each of these resellers were trying to race to the bottom in an attempt to get the next sale. According to Keepa, the price of the toy got all the way down to $4.99 just 7 months later.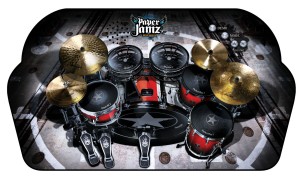 Now, most resellers would freak out and drop their price too, thinking that they need to get rid of this toy as soon as possible… But often patience brings profits. I priced the 6 toys I was sending to FBA at $29.99 and they all sold that November and December. I was fine with paying a few pennies a month for storage and waiting for the higher prices to return. (The current low FBA price of that toy is $41.29, even higher than when mine sold.) Does this happen all of the time? No… but it does happen most of the time.
This scenario happens over and over again with products I sell. Sometimes the higher price returns much faster than the scenario above. For example, I bought about fifteen Discovery Kids Ice Cream Makers two months ago. I bought them for about $5 and knew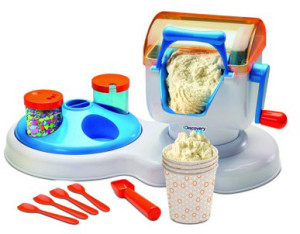 I could sell them for $19.99. Just after the ice cream makers made it to FBA, the price dropped down to about $10 and continued to lower to under $4. I did not panic and decided to wait. Sure enough, this week, they started to sell at $19.99 (and that's not even the lowest price, currently). I've sold two this week and expect the others to sell soon.
If you notice that the price of an item you sell is lowered dramatically, don't worry. Be patient and wait it out. The lower prices will sell out and you can wait for your item to sell at the price you want. I know that being patient is hard, but if you think about it, you're actually getting paid to be patient. Yes, sometimes the prices don't come back up the way you would like, but more often than not, they do. The only time I ever lower my price drastically is if I have multiple items that would be subject to a long term storage fee. Other than that, I usually sit on my price and wait for my buyer to come.
What about you? When do you decide to lower prices? Have you ever been caught up in the race to the bottom? I have in the past, but have learned the lessons that patience teaches me. What do you think about when you see other people selling at a lower price than you? Let us know what works best for you.