It seems to happen far too frequently. You buy an item (or multiples of an item), price it just right, send it to Amazon… and your competition starts to lower their prices. What once was selling for $29.99 is now selling for $15.99 only a week or so later. What happened? Why would someone want to sell it for $15.99 when it was selling just as fast at $29.99? It can be maddening if you let it consume you. With experiences like this, it's easy to see why so many people have the fear of their competition tanking the prices of their inventory. 
Just like other articles on our series on Overcoming Your Amazon FBA Fears, this one will be aimed at replacing your fears with truth so you can not only move past your fears, but move forward in your Amazon FBA business. In our previous blog posts about overcoming fears, we replaced each individual fear with a specific truth, but in today's post, one simple truth will replace all of your fears concerning your competitors tanking the prices.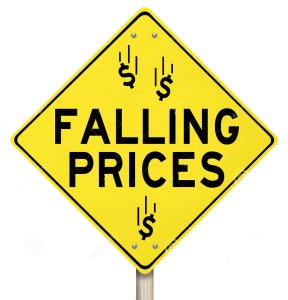 FEAR #1 – I'm afraid if I buy an expensive item to sell, the price will tank. 
FEAR #2 – I'm afraid if I go too deep with inventory, prices will tank and I'll be stuck with a lot of "dead" inventory. 
FEAR #3 – I'm afraid to buy almost anything now. The price of every item seems to tank one it's finally at Amazon. 
THE TRUTH – Prices are always going to be fluid, but making better sourcing decisions will lower the chance that your competition will lower their prices, and could increase your chances that the prices will go up.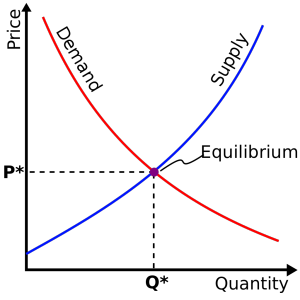 Yes, it's true that some of your competitors will change their prices on the same items you are selling. Sometime the prices will go up, and sometimes they will go down. It's a natural process of supply and demand. When demand for an item outweighs the supply, then prices usually go up. The opposite of this is true as well. Think about how this applies to your sourcing strategies. 
It really surprises me how often I hear other online sellers say something like, "I bought this item for $10, and at the time it was selling for $30… now, it's selling for only $15. Looks like I need to lower my price to try and break even." Here are a few of my thoughts about this mindset:
If prices have gone down, then it's most likely that the supply is now outweighing the demand.

It's very likely that if you exercise some patience, prices will recover. 

If you lower your price to get the sale today, then you're just adding to the problem.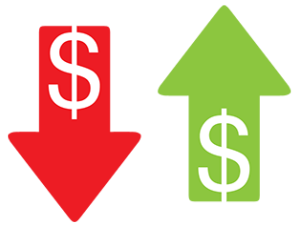 I'm not suggesting that you should never lower your price in order to sell your inventory. There are times when this is necessary (when the cost of long term storage fees are too much, or when Keepa shows that the price history of the item is usually lower than when you first sourced it, etc.), but many online sellers might be surprised just how fast the price of an item can recover, and maybe even be higher than when they first sourced it.
Chris Green says in his book, Online Arbitrage,
"More competition? Prices never 'tank.' Prices normalize as supply moves to meet demand. I have never seen an item tank and never recover. The market bears what it will bear. Sales rank can never tank unless demand is non-existent, and in that case, items won't sell at any price (high or low)."
I completely agree.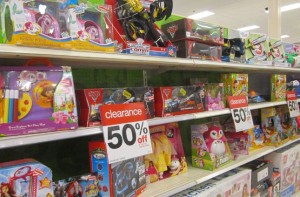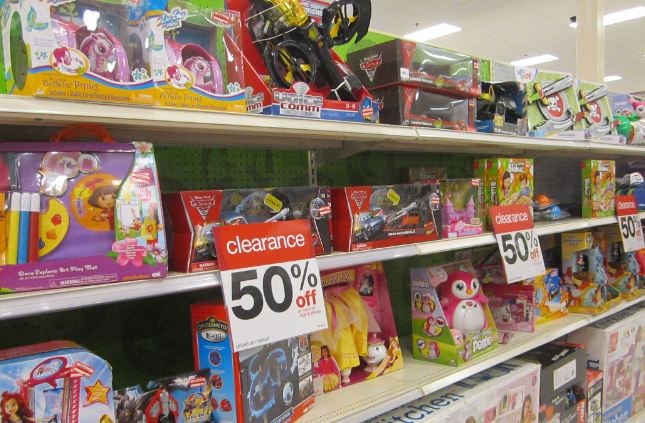 So, as long as sales rank remains consistent, it's feasible to conclude that the prices will recover. Think about it this way. You go to Target and notice that there is a huge clearance sale on toys. You fill up a cart full of toys at 30%, 50%, and even 75% off. You're elated because you know that you'll at least double, triple, or maybe even quadruple your investment.
The only problem with this situation is that hundreds of other online sellers across the nation are also sourcing at the big Target clearance event. After the Target sale is over, you begin to realize that most of what you sent in from Target to Amazon is no longer selling. Why is that? Because Amazon was flooded with an increase of supply while the demand has remained the same. With more supply than demand, other online sellers begin to panic and assume they need to be the lowest price in order to get the sale. This assumption is not true as quoted in this blog post about how to win the Buy Box. The truth is that the lowest price doesn't automatically give you the Buy Box. With dozens and dozens of sellers seeking the next sale by lowering their prices by a penny or, worse, a few dollars, it's easy to see how the prices fall quickly.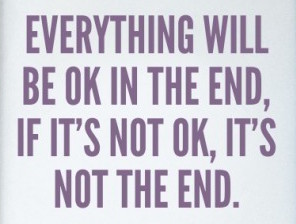 BUT, this is not the end of the story. As other Amazon sellers sell out, those who are patient eventually get the sale at the price they want. It's only the end of the story if you decide to lower the price and break even or take a loss. Show some patience and the prices, most likely, will recover. 
As with all situations, there are exceptions to what I suggest. Sometimes your business is in a place where you need the capital back as soon as possible in order to take advantage of better selling inventory, and therefore lowering your price to get the next sale might be what you need to do, but complaining about others lowering their prices is not a profitable use of time. 
How to avoid buying items with tanking prices:
While it's impossible to only source items that are "tank proof," you can make better decisions to insure that you won't be faced with an onslaught of tanking prices. The short answer to how to avoid buying items with tanking prices is this: Make smarter sourcing decisions. Here's how: 
When you are out sourcing for inventory, don't just look at the current price, but look at the price history. You can do this by using Keepa on your desktop or smartphone. If you see that in the past the item has had a constantly good price, then it's likely that the price, if temporarily lowered, will recover sometime soon. For free videos on understanding Keepa, click here.

When you are sourcing for inventory at a big sale at a major retail store, understand it's possible that hundreds of other online sellers are doing the same thing. The best plan is to source quickly and send your items in as soon as possible. That way you'll get some sales before the prices begin to fall. Then, just be aware that prices will fall, most likely temporarily, but will return to market value once the supply falls. The return of the price will happen even faster the closer you are to Q4.

Unless you are willing to wait it out, don't go too deep on an item at one of the major retail store clearance sales. You might sell one or two before the prices fall, but you don't want to be stuck with too many while you're waiting for prices to recover. The prices might recover in time for you to sell out and avoid any long term storage fees, but you don't want to risk it by buying too deep.

Create your own bundles. When you create a quality bundle, you can usually avoid competition all together. It's harder, but not impossible, for other Amazon sellers to find each of the items in your bundle, so you'll have much less competition and better control over the selling price. 

Overall, the key is smarter sourcing, and being a patient seller. Don't be a self-fulfilling prophesy by complaining about prices tanking, and then responding by lowering your own prices by a large amount.
Again, there are exceptions to everything I suggest, but overall this balanced approach to selling both fast nickels and slow dimes provides you with a well-balanced inventory that should consistently give you sales throughout the year. If you're interested in learning how to source smarter, then check out my free webinar on how to source better, faster selling inventory (that doesn't tank in price).
How do you best handle prices when they begin to fall? What do you do to avoid sourcing items where the price seems to fall soon after? I'd love to hear your ideas and strategies.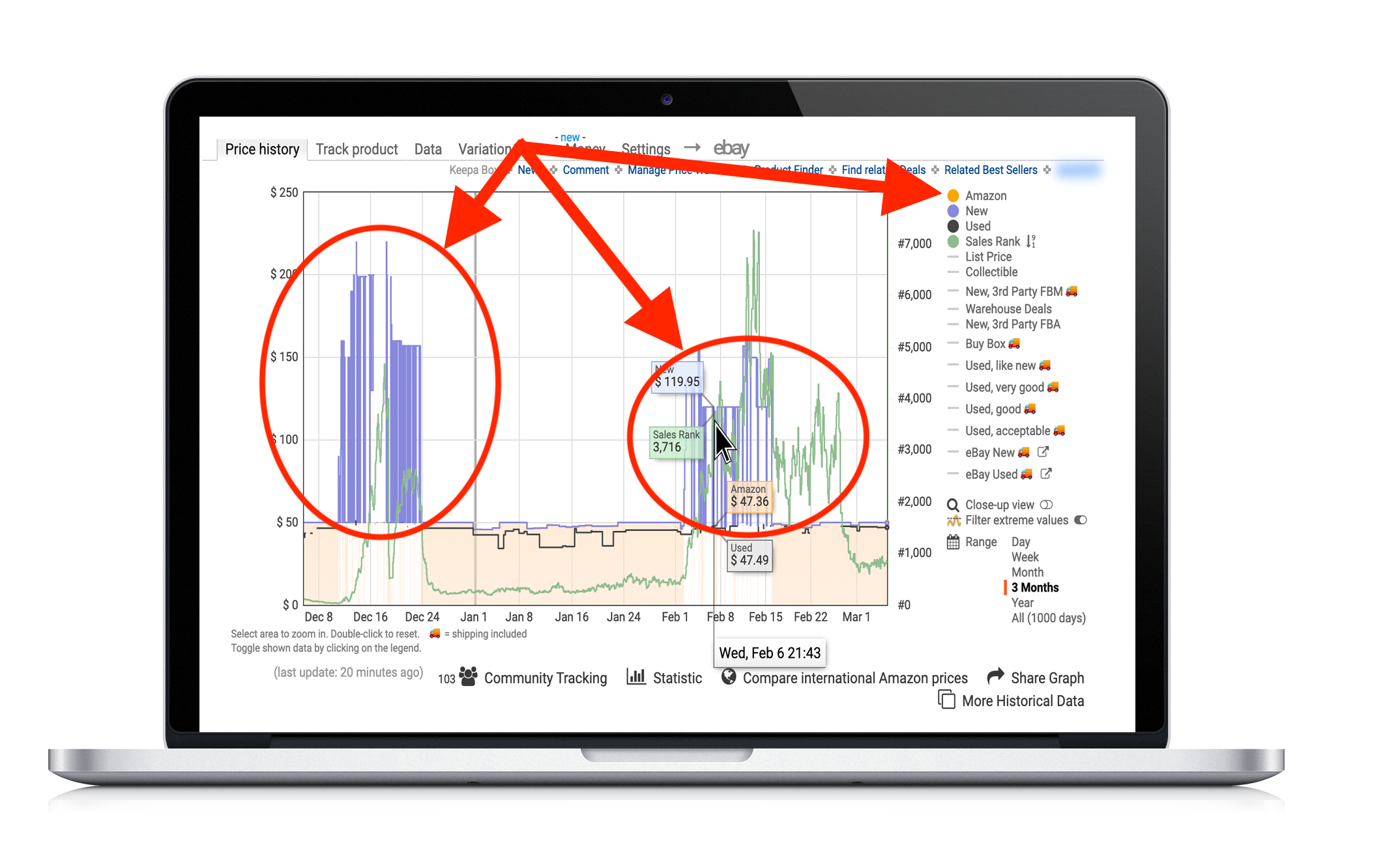 Did you know that sales ranks on Amazon change around 24 times a day… and prices on Amazon change every second? With Keepa tracking both prices history and sales rank history (and more!) for almost every item on Amazon, you now can have the power of using the sales history of an item to predict future sales.
You know how I use Keepa? Not only does Keepa show me the sales rank history and pricing history, it also shows me other important data, like buy box history, used item history, Amazon in stock history, competitor's stock levels, and so much more.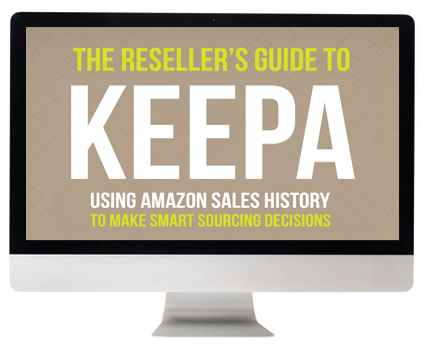 To find out everything there is to know about using Keepa to make smart sourcing decisions, be sure to check out our course, The Reseller's Guide to Keepa: Using Amazon Sales History to Make Smart Sourcing Decisions.
This course will walk you through everything you need to know to make sense of Keepa in ways you've never thought of. With this course, you'll make better sourcing decisions, better pricing decisions, and you'll grow your Amazon business to the next level by selling your inventory faster and at higher prices!
I can't wait to share all of this info with you in our updated course, The Reseller's Guide to Keepa.