Did you know it's totally possible to have multiple streams of income via Amazon? Join us today to hear the benefits of having more than one source of income and how Amazon can provide that for you in many ways. First off, we unpack the four main Amazon strategies that we have used to bring in some very lucrative income streams.  We discuss which stream is best for beginners and which ones are better for more experienced sellers.
We also dive into a few income streams that we haven't used extensively, but bring in a nice small trickle of profits on a consistent basis. Finally we let you in on one possible income stream that we definitely don't recommend — and why. Having multiple income streams can be a great way to grow a stable and successful Amazon business.
Listen on the podcast player below.

Like what you hear? Tell a friend… and be sure to leave us a rating and a review. Here's how.
Key points from Episode 144: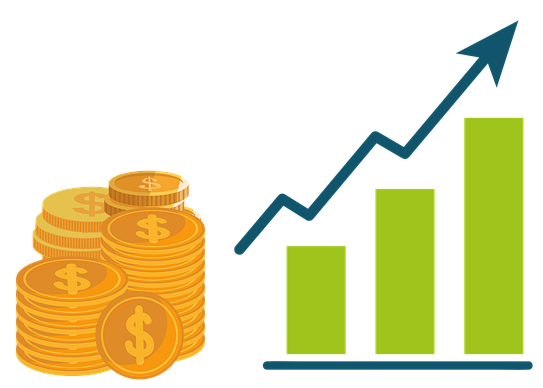 What it means to have multiple streams of income.
How the Amazon platform can enable you to bring in various streams of income.
The best income stream for Amazon FBA beginners to start with.
Retail arbitrage income stream.
Online arbitrage and how it differs from retail arbitrage.
How we have benefited from Tactical Arbitrage (and how you can too!).
The wholesale sourcing income stream.
Other possible income streams: Merch by Amazon, ebooks, and Amazon Affiliates to supplement your income.
Why dropshipping is an Amazon stream of income we do NOT recommend (and why).
The pros and cons of having multiple streams of income, on and off Amazon.
How adding income streams one at a time can help you overcome certain issues.
Links and resources mentioned in this episode:
Right-click here and save as to download this episode to your computer.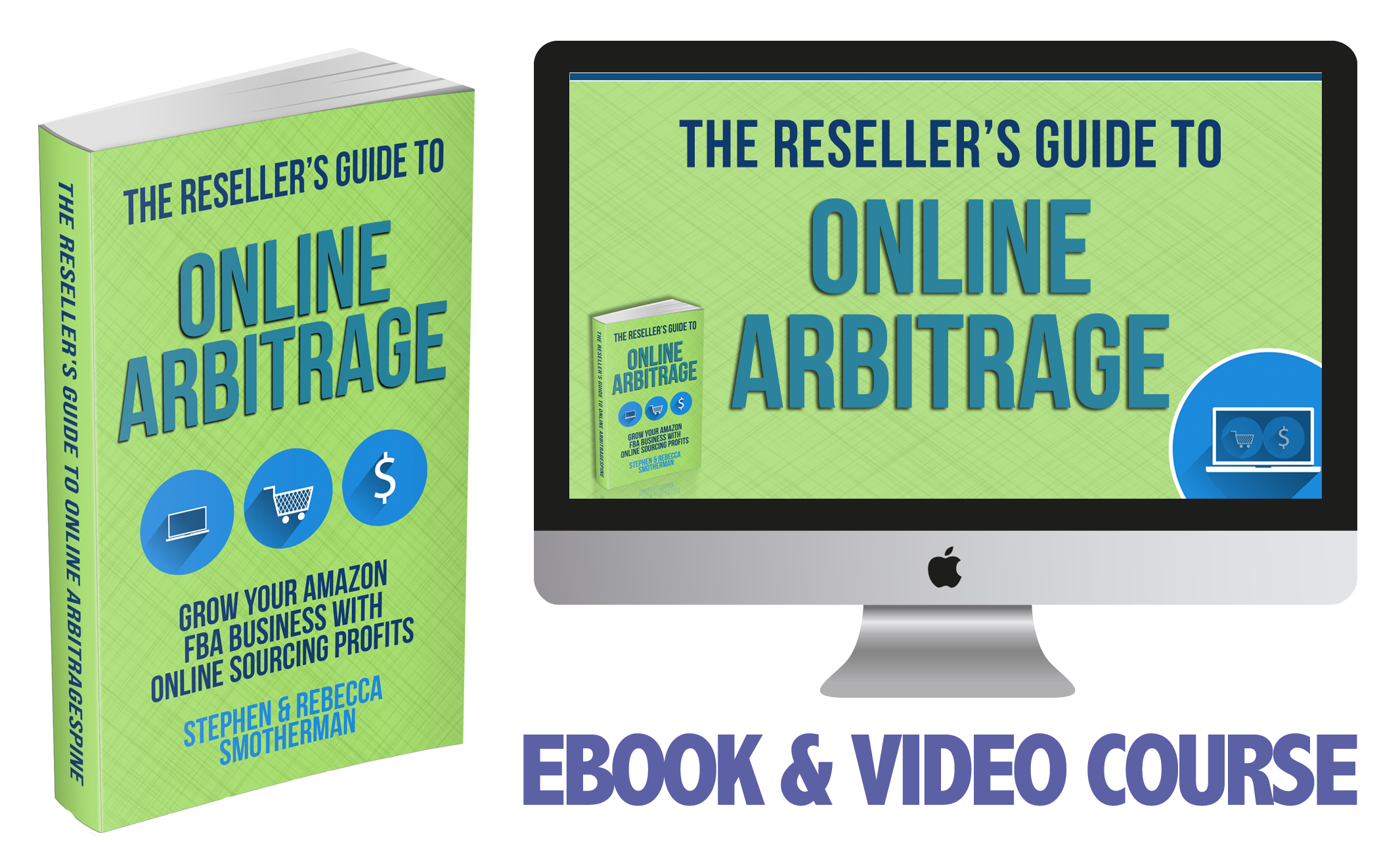 The Reseller's Guide to Online Arbitrage
If you want to add or improve your existing online arbitrage (OA) sourcing skills, then check out our course: The Reseller's Guide to Online Arbitrage: Grow Your Amazon FBA Business With Online Sourcing Profits.
The course is a combination video course (5+ hours of OA training) and a 100+ page ebook. The videos and book both share the exact same content (so you can pick the format you most like to learn from). The course also comes with six time-saving and money-making bonuses all at no additional charge!

Back to the main page for The Full-Time FBA Show


More Episodes from the Full-Time FBA Show podcast:
Don't miss an upcoming episode! Subscribe, download episodes, and review the Full-Time FBA Show:

Episode 144 Transcript: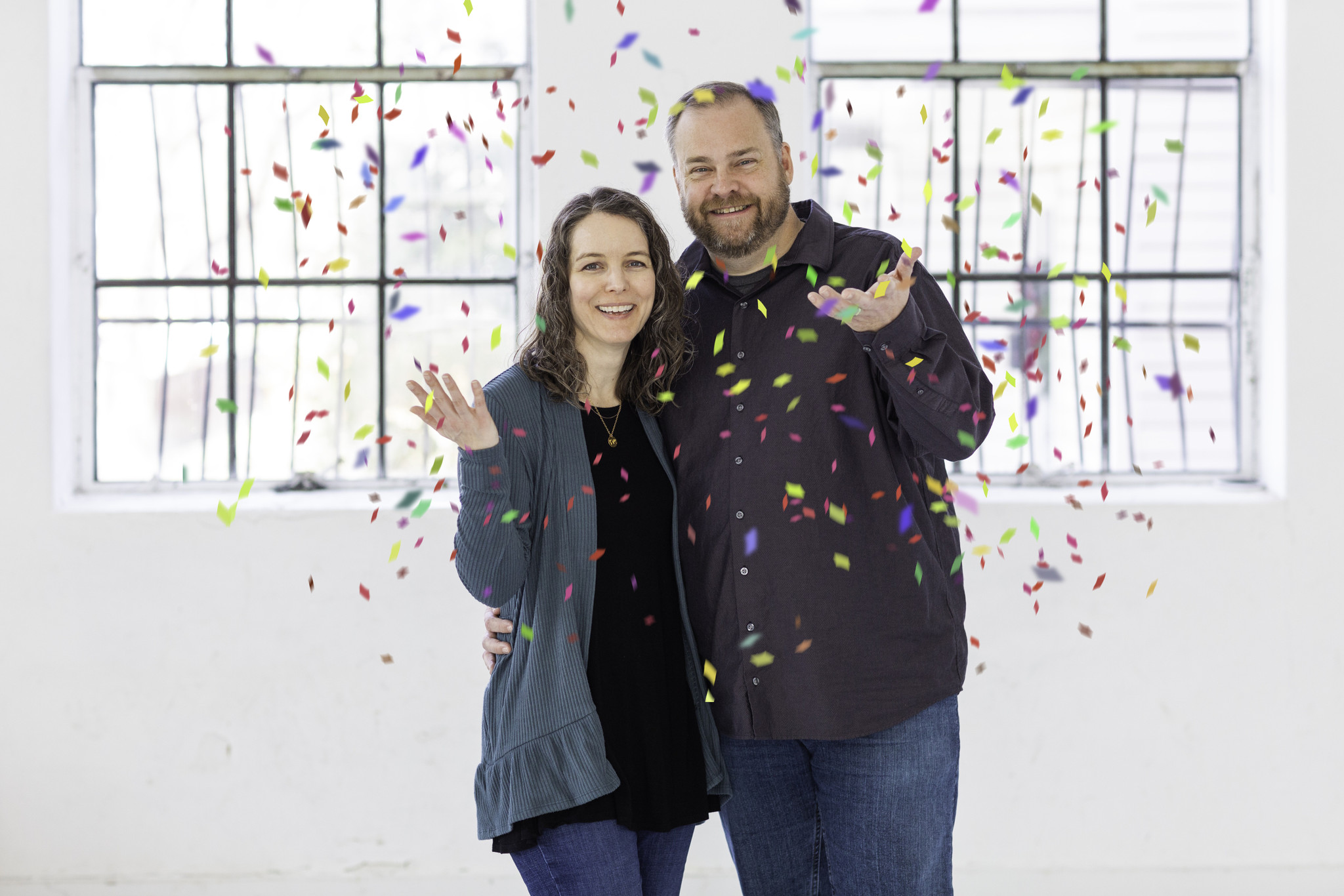 [INTRODUCTION]
[0:00:01.8] ANNOUNCER: Welcome to The Full-Time FBA Show. In each episode, it's our goal to help you turn part-time hours into a full-time income, selling almost anything on Amazon. Now, your hosts of the show, Stephen and Rebecca Smotherman.
[WELCOME]
[00:00:20] STEPHEN: Welcome to episode number 144 of The Full-Time FBA Show. Today, we're going to be talking about, how to have multiple streams of income via Amazon. Amazon offers a lot of different ways to make some income. We're going to talk about it with my wife today. Rebecca, my co-host, my awesome best friend. How are you doing, Rebecca?
[00:00:36] REBECCA: I'm doing great. I think that might be the first time you've introduced me as your best friend.
[00:00:40] STEPHEN: Really?
[00:00:41] REBECCA: Maybe not, but like –
[00:00:42] STEPHEN: We have to go back to the replays, just –
[00:00:43] REBECCA: I can't remember. Yeah.
[00:00:45] STEPHEN: You are. You're my best friend and –
[00:00:46] REBECCA: I agree, I'm your best friend, you're my best friend.
[00:00:48] STEPHEN: Yes.
[00:00:49] REBECCA: If I was yours, but you're not mine, but you are.
[00:00:52] STEPHEN: That's true. Best friends forever.
[00:00:54] REBECCA: BFFs.
[00:00:55] STEPHEN: Yes. One of the things that really impacted my life nine years ago today is when you encouraged me to start The Full-Time FBA blog. You did have a blog yourself. You were like, "Hey, Stephen, you spent a lot of time on Facebook answering people's questions. You should start a blog about Amazon FBA." We did. July –
[00:01:11] REBECCA: July 11th.
[00:01:13] STEPHEN: July 11th, 2013, we started The Full-Time FBA blog. It's been nine years today. It's just been awesome. We love helping you guys grow your Amazon business. We're going to continue to do that with today's episode.
[DISCUSSION]
[00:01:28] REBECCA: If you're looking to secure your long term financial success in life, whether it's to achieve financial independence, or to have just financial flexibility and freedom, one of the best ways to do that is to have multiple streams of income. So we're going to be talking today about how you can use the Amazon platform in several different ways to have multiple streams of income. This means that you have multiple ways that you're bringing income into your life, some of those streams of income can be big, while others can be smaller. With Amazon, you really do have multiple options of different income streams that you can use.
Today, we're going to be discussing, not only are we going to be discussing the multiple streams of income that we have with Amazon, and that you too could have, but we're going to share with you how to best balance those different streams in the most efficient and profitable manner possible. We're also going to share with you Amazon income streams that we don't really recommend.
[00:02:24] STEPHEN: Yeah. That's one of the things we love about Amazon is that there's so many different opportunities to make money via Amazon. We found the ones that work for us. We're going to give you our best suggestions, and definitely, what to stay away from, as well.
[00:02:36] REBECCA: The first income stream through Amazon that we wanted to mention today is selling items that you have found at garage sales and through shops. This is a really great way for beginners to get started using the Fulfillment by Amazon or Fulfillment by Merchant Program on Amazon. You can go to garage sales, or thrift shops or other types of sales. You can find items that you can buy for a very low cost, sometimes less than $1, or a couple of dollars, and you can sell them for a really high return on your investment.
These items are typically going to be one offs, you're only going to find one of these items. You can't go deep and buy multiples, or you can't go back and restock and replenish or inventory on those items. But it's a great way. If you're wanting to get started as a beginner. We don't really do this at all anymore, garage sale-ing or thrifting unless we just happen to be at a garage sale for another reason and see something. This was a good place for us to get started. It could be a good place for you to get started too, if you do it the right way.
[00:03:38] STEPHEN: Yeah. We have a webinar for you that you can go learn about garage sale and thrifting. You go to fulltimefba.com/garagesalewebinar, you can watch a webinar where we walk you through some of our best garage sale and thrifting tips. The second income stream with Amazon that we like to do, is called Retail Arbitrage. That's basically going to local stores near you, going into the stores and finding inventory that you can buy at that store to sell on Amazon. A lot of people think, "Well, why would there be things on Amazon that would be profitable for me that I can buy at a retail store?" You would be amazed at how often that you can find items at a retail store, both in the clearance aisle and in a regular price style that are selling for three to four times on Amazon and are selling well.
Retail Arbitrage is a good opportunity to find places locally, to be able to find items that sometimes it might even be locally specific to where you are. I'm thinking about a certain type of hot sauce, it's only available in my area. I can go find that. Source it and sell it on Amazon and someone who does not live in my area might want to buy that. So of course you make your good decisions with the right data that you're looking at, but we're not focused on sourcing decisions. We're sourcing on – we're talking about sourcing strategies. So Retail Arbitrage is good that you can go deep on an item, because you can totally clear the shelf if you wanted to. There's a lot of other perks with Retail Arbitrage too, just find that's something locally, and getting it and sending it to Amazon.
[00:04:59] REBECCA: A third way that you can have an income stream through Amazon is by using Online Arbitrage to sell Fulfillment by Amazon the FBA program. So Online Arbitrage is similar to Retail Arbitrage in that you're buying items from a retail source to resell on Amazon, but rather than going to a brick and mortar store, with Online Arbitrage, you are going to be doing your shopping online. You are buying from online retailers, and then reselling those items on Amazon. So in that way the world can be your store. It doesn't matter where you live. You can source from any store that you have access to online. You can source from home, you can source while you're on vacation, you can source from anywhere that you can get a good Wi-Fi connection.
Then you can go as deep on inventory purchasing inventory items, as the store limits will let you. Some stores do you have purchasing limits for their online purchases, others don't. Again, you could be able to "clear" the metaphorical shelf, the virtual shelf. There are also some great tools that you can use with Online Arbitrage that will help you to really shave down the sourcing time that you put into it, so you're not having to click on tons and tons of items every day, you can really use other tools in order to take that time and multiply it for you.
One of our favorites is tactical arbitrage. If you are interested in finding out more about it, you can go to fulltimefba.com/ta and find out more about tactical arbitrage. It's a really great tool that helps us to scan sites. We use it for Online Arbitrage and wholesale. There's also deal lists opportunities that you can subscribe to, or you can purchase a one-time deal list. These are lists that you can buy from businesses that will give you leads to items that they have found that are selling it online sources that you can then buy and resell, you can use those as a starting point or you can use them to buy directly off of those lists.
There's just a lot of other really great perks to doing Online Arbitrage. Over time this has been my favorite way to do sourcing for Amazon, and probably my biggest income stream through Amazon is Online Arbitrage.
[00:07:12] STEPHEN: If Online Arbitrage is your favorite, one of my favorites is wholesale. That's the fourth Amazon income stream that we're going to talk about. Buying direct from brands, being able to get the best prices, some of the lowest prices, and just being able to buy deep as well, being able to buy as much as I want and being able to have the best prices can sometimes give me the best ROI. Wholesale is not much of a beginner strategy. You want to get some experience selling on Amazon for a while before you get into wholesale, but once you get started and comb over, and get over some of the beginner hurdles, once you get a lot of momentum with wholesale, it's amazing.
It's awesome how just maybe one or two wholesale accounts can dramatically increase your income. Another perk is getting brand approved. I mean, if there are certain items that you are restricted from selling on Amazon getting a wholesale account with them, you'll get the right papers to be able to get approved to sell that item. If you're interested, we're going to deep dive into wholesale, we're going to have a free wholesale workshop in August, you can go to fulltimefba.com/wholesaleworkshop, and next month, we'll give you some free opportunities to learn about getting started with wholesale. We don't do garage selling and thrifting anymore, but definitely Retail Arbitrage, Online Arbitrage and Wholesale are strategies that we use, almost like a three legged stool to build up our Amazon business and add some balance in our life.
[00:08:29] REBECCA: Yeah. All of those methods of having an income stream on Amazon are related to selling physical products through Fulfillment by Amazon the FBA program. We do a little bit of Fulfillment by Merchant, but overall 99.9 percent of our business is through FBA. We also have other products that we have dabbled in and we've had success using other income streams on Amazon at different times, some more than others and some it has gone up and down, how much we have used these different methods, but we just wanted to mention them here so that if you are interested in any of them, you can look into them.
First one that we wanted to mention is Merch by Amazon. This is a program where you can it started out as just making T-shirts you would make a design and Amazon would print by demand to customers to purchase these items off of Amazon and you could then earn royalties off of what Amazon is selling to their customers. It has expanded beyond T-shirts to many different items. They've got different kinds of T-shirts, hoodies, long sleeve T-shirts, they've got pop sockets, phone covers, tote bags, I don't know what all they've got right now. But it's been something that we set up several years ago we got into it and we were successful with selling several of our designs really well.
We tried to build up our account and spend a lot of time on it and we're able to get some success, we still continue to have a trickle of income from that. We stopped focusing on it to such a great extent a while back, just because we weren't finding as much success with it as other people have, but we were finding enough that we keep our account open, and we check in on it from time to time. If we have an idea, it's there for us to go and get that idea out there. If you are at all creatively inclined or have graphic design background, or if you are interested at all in doing that print by demand graphic type selling, that's a really great program for you.
Another one is Kindle eBooks. This is a platform that we've used personally for non-Amazon related topics. We've also used it with our Full-Time FBA platform. We've used Kindle eBooks to sell some of our teaching through that platform. We have put up eBooks related to selling on Amazon, related to wholesale selling on Amazon. We've also both published eBooks that are completely unrelated to Amazon. It's a really great way if you are into writing at all, or there's also the low content, eBooks and low content print by a demand. I guess, eBooks aren't really low content, but the print by demand used to be called CreateSpace. Those types of books are really great. If you have, again, any type of background in ideas and generating that content into a printed form, you can really get some good royalties through that program.
Another program that we have used is Amazon Affiliates. If you have an audience that you have built up through a blog, or a website, or any type of influencer type accounts. This is a really good way that you can promote items that are available for sale on Amazon, and you can get affiliate sales that way. This is something that we've dabbled in in the past, it's a trickle of income. This is not by any stretch a main income stream of ours, but it's something that we use to get some affiliate sales here and there. But we know there are some blogs out there that that's their main source of income. They can make a really great stream of income that way. So just keep those things in mind. Those are other Amazon income streams that you might be interested in.
[00:12:19] STEPHEN: One Amazon income stream that we do not recommend that it seems like there are others promoting is called Drop shipping, which means you find a product that someone else is selling on another website, and you set up the listing on Amazon. When it sells you order it from the website, you found it for him and have it shipped to your customer. It sounds great in theory, because if there's so many ways things could go wrong, too much risk for our comfort levels. We do not recommend Drop shipping at all. You can actually go to fulltimefba.com/dropshipping for the complete reasoning why we do not recommend Drop shipping.
[00:12:51] REBECCA: We've hint to that already in this episode, but there are several reasons why having multiple income streams is awesome. This is in relation to multiple income streams, via Amazon as well as other off Amazon income streams. One of the main reasons why we really recommend this, if it's at all possible for you, is that if one income stream starts to dry up for some reason, there's always the possibility that you can beef up those other income streams that you've got to make up that difference. It's like turning on a faucet. If you've got several faucets with water coming out of them and one faucets not working as well as the others, right now, you can turn the faucet up on some of those others so that you're still getting the same amount of water coming out, same with your income.
One really good example of that is in 2020, during the lockdown period of COVID, early on. We really had to turn down our Retail Arbitrage stream. That wasn't our main stream at the time, but it was a large component. It was larger by far than it is now. We were not able to go out of the house and go into stores. Stores were either closed to the public for most of the hours or we were under restrictions, or we were just being safe. So we weren't able to get out and do that Retail Arbitrage. So we instead started focusing way more on OA and Wholesale.
I would say our OA sourcing went way up at that time. We were able to really beef up some of our wholesale accounts as well as that time, so that we were able to make up for that loss. It hits hard for a month or two, but then after that we were able to make up for it and it was like the faucets were back to running the way they should. It just really gives you that flexibility. The same goes for if you're doing other income streams off of Amazon. If there's a problem with one, you can turn one up to replace it.
[00:14:46] STEPHEN: You might be hearing this and being like, "Oh my gosh, I want all the streams, give me all the multiple streams of income. I want all the income coming in." Well, there is a danger in multiple income streams and that is that, usually, when you have a divided focus, you're going to get diluted results. So you want to make sure that you add multiple streams of income slowly, one at a time, over time, because when you have concentrated focus on one income stream, that you can get accelerated results. Once you become really proficient and you feel very confident in one income stream, that's the time where you add a new income stream that you can take time to learn and implement and start seeing success. So slowly over time, you can build up income streams.
We have right now three really strong income streams when it comes to Retail Arbitrage, Online Arbitrage and Wholesale. that didn't happen overnight. It happened slowly over time, and it continues to adjust, like right now, our Retail Arbitrage is a little bit lower than the Online Arbitrage and Wholesale. But we've been able to adjust and have that flexibility. We've enjoyed being able to do that. Also have other income streams coming in as well, so that there's always income coming in. But just remember, don't jump too deep into income streams, you want to add it slowly over time.
That's just a introduction to Multiple Streams of Income. Hopefully it gets you excited about the future of your Amazon business and just how awesome Amazon is when it comes to income opportunities that you can add over time to your own business.
[00:16:18] REBECCA: Thank you so much for joining us today for this episode of the Full-Time FBA show. As always, you can find the show notes for this podcast episode at fulltimefba.com/144. Any of the links that we mentioned in this episode can be found there as well as the transcript of this episode. You can also while you're there subscribe to the full time FBA newsletter. We send out an email once a week with tips, and tricks, and links to articles and videos that you will find helpful in turning your part-time hours into a full-time income with Amazon FBA.
[00:16:51] STEPHEN: Since today is our ninth bloggiversary. This week, from Monday to Thursday, July 11th through the 14th, we are going to have a big bloggiversary sale. We're experiencing our bloggiversary, we're going to have some of our trainings on sale for you, you can go to fulltimefba.com/bloggiversary, that's bloggiversary with two Gs or you can just go to fulltimefba.com/144, that's probably easier to remember, to get the link of where you can find the bloggiversary sale.
We'll also have some free Kindle books for you to be able to download and read as our gift to you for the bloggiversary, but just be sure to check that out fulltimefba.com/144 and check out our big bloggiversary sale. Next week on the show we're going to be talking about an Online Arbitrage tool. We're going to review one of the tools that we both really enjoy. Will tell you all about the tool, what we love about it, and how it can help your Amazon business next week on The Full-TimeFBA Show.
[OUTRO]
[00:17:43] ANNOUNCER: That is all for this episode of The Full-Time FBA Show. Head over to fulltimefba.com/podcast, where you will find the show notes and links from this episode. While you're there, subscribe to our newsletter where you'll get several free downloads of our popular and helpful Amazon FBA resources. Now, take action on what you have learned today so you can find success at turning part-time hours into a full-time income with Amazon FBA.
[END]