Fulfilled by Amazon. Fulfilled by Merchant. Multi-channel fulfillment. Drop shipping. These are a few reselling methods you may have heard tossed around by Amazon sellers. Hopefully it's pretty obvious by the name of our website that we here at Full-Time FBA lean very heavily towards keeping 100% of our sales in the Fulfilled by Amazon program. In this blog post, though, we're going to get into the specifics of why we do not recommend drop shipping as a way to sell items on Amazon.
Before we get much further, let's define drop shipping on Amazon:
Drop shipping happens when you as an Amazon seller list an item for sale via Fulfilled by Merchant (FBM), but you don't personally have that item physically in stock at your place of business. Instead, if a customer buys the item from you, you have the item shipped directly from a third party (or is it a fourth party at this point?) to the customer to fulfill the Amazon order on your behalf. You are the seller, Amazon is the shopping platform for the customer, but a completely separate retailer or wholesaler is fulfilling the order.
Amazon Guidelines for Drop Shipping
We'll get into all the reasons why we at Full-Time FBA don't recommend using drop shipping as an Amazon selling strategy below, but first let's look at the Amazon guidelines for drop shipping. You can see the guidelines at this link, and I'll include them here too:
"Drop shipping, or allowing a third-party to fulfill orders to customers on your behalf, is generally acceptable. If you intend to fulfill orders using a drop shipper, you must always: 
Be the seller of record of your products;
Identify yourself as the seller of your products on all packing slips, invoices, external packaging, and other information included or provided in connection with them;
Remove any packing slips, invoices, external packaging, or other information identifying a third-party drop shipper prior to shipping the order;
Be responsible for accepting and processing customer returns of your products; and
Comply with all other terms of your seller agreement and applicable Amazon policies.
Examples of drop shipping that is not permitted: 
Purchasing products from another online retailer and having that retailer ship directly to customers, if the shipment does not identify you as the seller of record or if anyone other than you (including the other online retailer) appears on packing slips, invoices, or external packaging; or
Shipping orders with packing slips, invoices, external packaging, or other information indicating a seller name or contact information other than your own."
You can see from these Amazon guidelines that they do, in fact, permit drop shippers to sell on the Amazon platform.
Why Some Sellers Drop Ship
Here are a few reasons why sellers might choose to drop ship:
You don't need to invest in the inventory, so it doesn't require as much capital to start a drop shipping business as it would FBA or FBM. You only purchase it when the customer makes their purchase.
You don't have to take a risk on inventory not selling once you have purchased it.
You don't have to handle inventory, store inventory, or fulfill orders yourself.
Not needing to make an investment or physically deal with inventory is a big draw for some sellers who are new to Amazon. But think about how businesses are run and how they grow – doesn't it sound too good to be true that you wouldn't have to invest money in inventory or deal with any products and still be able to make good profits? I've had plenty of drop shippers insist to me that it's not too good to be true, but I personally believe it's just a matter of time for them before they find out it's not a sustainable business model for the long term. Selling on Amazon is not a get-rich-quick scheme. 
Why We Don't Recommend Drop Shipping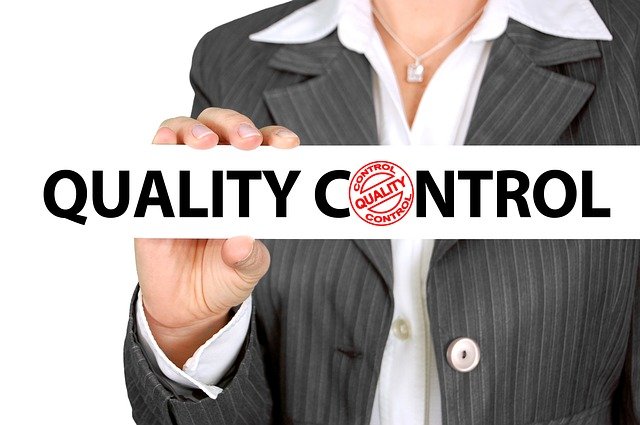 Let's take a deeper look at why we don't recommend drop shipping on Amazon:
No quality control over your inventory. You never see the items you're sending to your Amazon customers, so you never have a chance to inspect them. The company you're drop shipping from could send a damaged item, the wrong item, or an inauthentic item without your knowledge. But you know who would be responsible to Amazon and to the customer for those errors? You as the Amazon seller of record. Your selling account would be at risk.
No quality control over the fulfillment and shipping of your order. You typically have no way to influence the fulfillment and shipping of your drop shipping orders. You won't be able to make sure the items are packaged correctly before being shipped to the customers, so you might end up with items that aren't properly protected from damage during shipment – or you might end up breaking the guidelines we looked at above, such as making sure you're listed as the seller of record on packing slips and invoices or that the packaging doesn't have a third-party retailer or seller contact information.
No control over how/when the tracking information is entered for your order. You are responsible for entering information about your order into Amazon's system when you fulfill it via FBM. If the drop shipping company doesn't do it for you correctly or on time, you will be held responsible by Amazon.
No control over stock levels or prices at the drop shipping company. If you have an item listed on Amazon via FBM that you're planning to drop ship, but the third-party company is out of stock when a customer places an order through you on Amazon, you are the one responsible for making that sale when the item is actually out of stock. You will have to cancel the order, which will negatively affect your Amazon seller account. Also, if the price of the item rises with the third-party vendor, you're still responsible to fulfill the order at the price you originally listed on Amazon, even if you no longer will make money on the transaction.
All of the mistakes listed above will lead to poor seller metrics on Amazon, which will give you less time in the buy box, causing you to sell fewer items, and will potentially put your account at risk of suspension or termination. You can't sell anything on Amazon if your account is suspended, so why risk it?
Bottom line: selling via Amazon FBA or selling via Amazon FBM with the inventory in your actual possession is a much safer and more sustainable way to grow an Amazon business over the long term.
Let us know in the comments the reasons why you love selling on Amazon via FBA or FBM!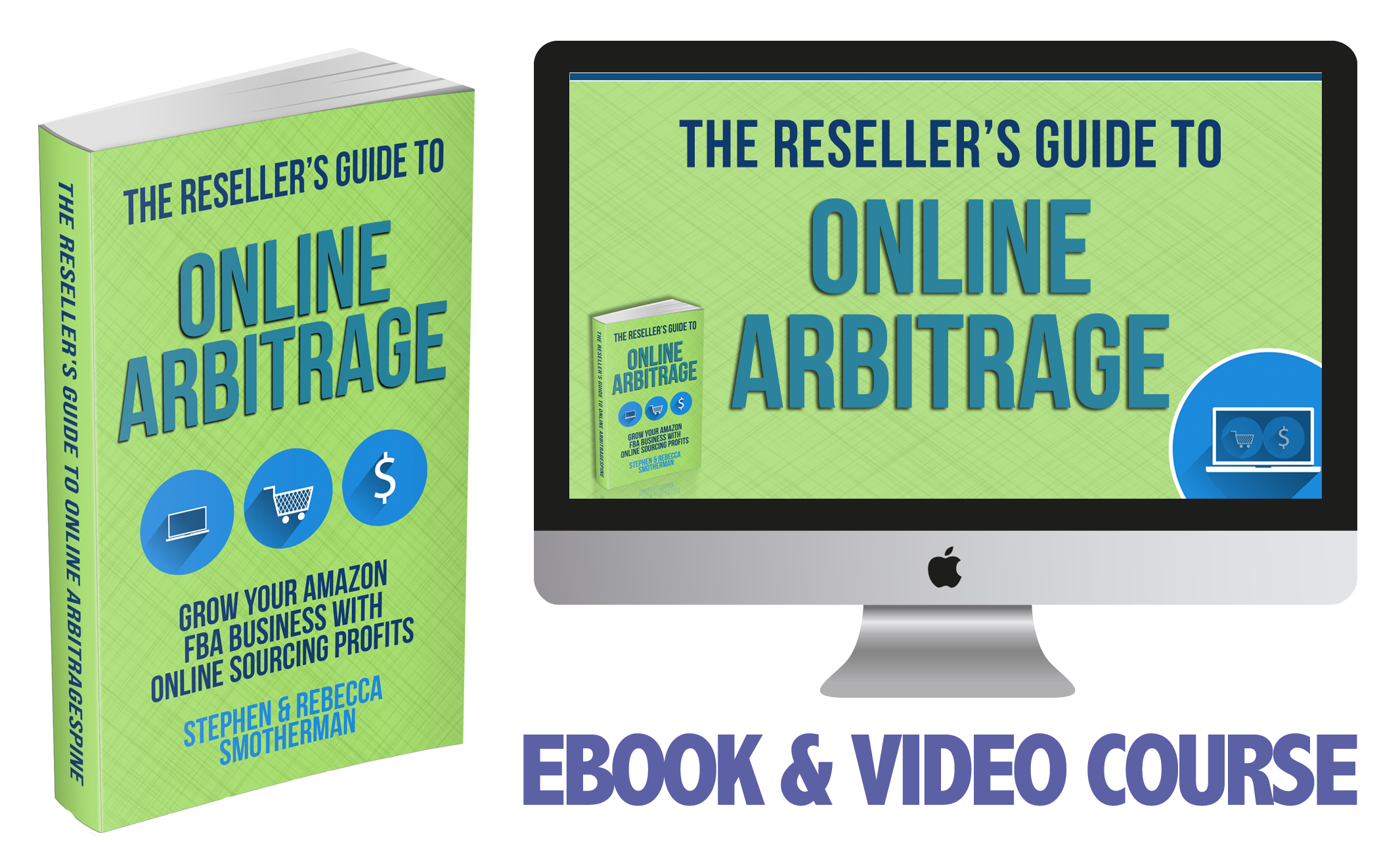 The Reseller's Guide to Online Arbitrage
If you want to add online arbitrage (OA) to your Amazon FBA business, then check out our course: The Reseller's Guide to Online Arbitrage: Grow Your Amazon FBA Business With Online Sourcing Profits.
The course is a combination video course (5+ hours of OA training) and a 100+ page ebook. The videos and book both share the exact same content (so you can pick the format you most like to learn from). The course also comes with six time-saving and money-making bonuses all at no additional charge!
Online arbitrage is a great way for you to source profitable inventory from an unlimited amount of online stores right from the comfort fo your own home. The inventory is then sent to you (or to a prep center trained to prepare your inventory by Amazon's guidelines), then the inventory is sent to Amazon FBA warehouses, and you sit back and watch the sales come in. It's a great way to increase profits and find unique online stores to source for inventory that your retail arbitrage competition is ignoring. Enroll today in The Reseller's Guide to Online Arbitrage: Grow Your Amazon FBA Business With Online Sourcing Profits and learn all you need to succeed with online arbitrage.