Growing an Amazon business is full of ups and downs. We love the ups and try to avoid the downs, but the road to Amazon FBA success will include some failure for everyone! Listen to today's episode of The Full-Time FBA Show where we share three of our biggest failures in our 10-plus years of reselling.
We break down these heart-shattering mistakes and even share some tips on how you can avoid them. Finally, we tell listeners how they can avoid serious failures in their Amazon businesses. Don't miss out on this episode to help you in your own road to Amazon FBA success!
Listen on the podcast player below.
Like what you hear? Tell a friend… and be sure to leave us a rating and a review. Here's how.
Key points from Episode 205:
Why failure is an integral part of the journey to success
A reminder that almost any failure can be recovered from.
We share the details of these three BIG failures in our 10-plus years of running an Amazon business.

One: Unknowingly breaking an important Amazon guideline
Two: Waiting too long to use a tool that increased sales and increased profits
Three: A $700 mistake that took only 3 seconds to make

The number one way you can avoid experiencing serious failures in your Amazon business
Links and resources mentioned in this episode:
Right-click here and save as to download this episode to your computer.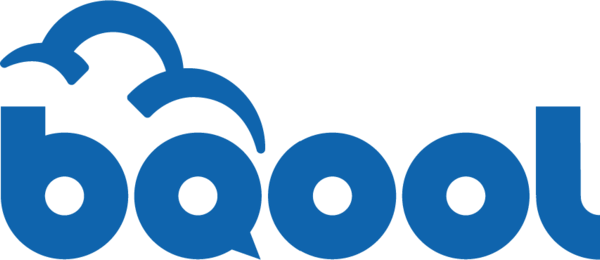 The Automatic Repricer That
Literally Doubled My Sales 
Manually repricing is great when you have lower inventory levels and can handle repricing from time to time, but once your inventory levels start to get larger, you'll want to start using an automatic repricer like BQool. While Amazon's Automate Pricing tool is free, their repricing rules are way too limited for the results I'm looking for in a repricer.
We started using the BQool automatic repricer service in September of 2018, and now we wonder how we ever ran our Amazon business without it.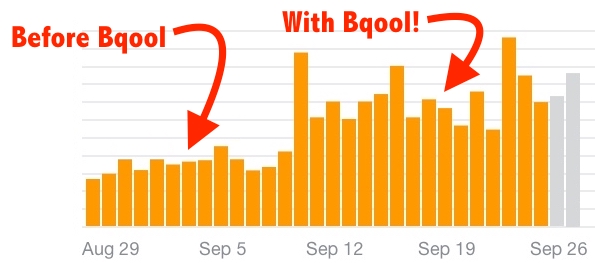 If you're wondering how well BQool works, just know that for the first month of using Bqool, our sales literally doubled. Not only that, but BQool syncs with our InventoryLab account and automatically imports my buy costs into Bqool. This is a huge time saver.
For a 2-week free trial of Bqool, click here.

Free BQool Bonus – If you sign up for BQool via the link above, then I'll send you my own personal BQool repricer settings that helped me double my sales the first month of using it. Just contact me from the same email you used to sign up for BQool (so I can verify your free trial) and once verified, I'll send you my personal BQool repricer settings.

Back to the main page for The Full-Time FBA Show


More Episodes from the Full-Time FBA Show podcast:
Don't miss an upcoming episode! Subscribe, download episodes, and review the Full-Time FBA Show:

Episode 205 Transcript: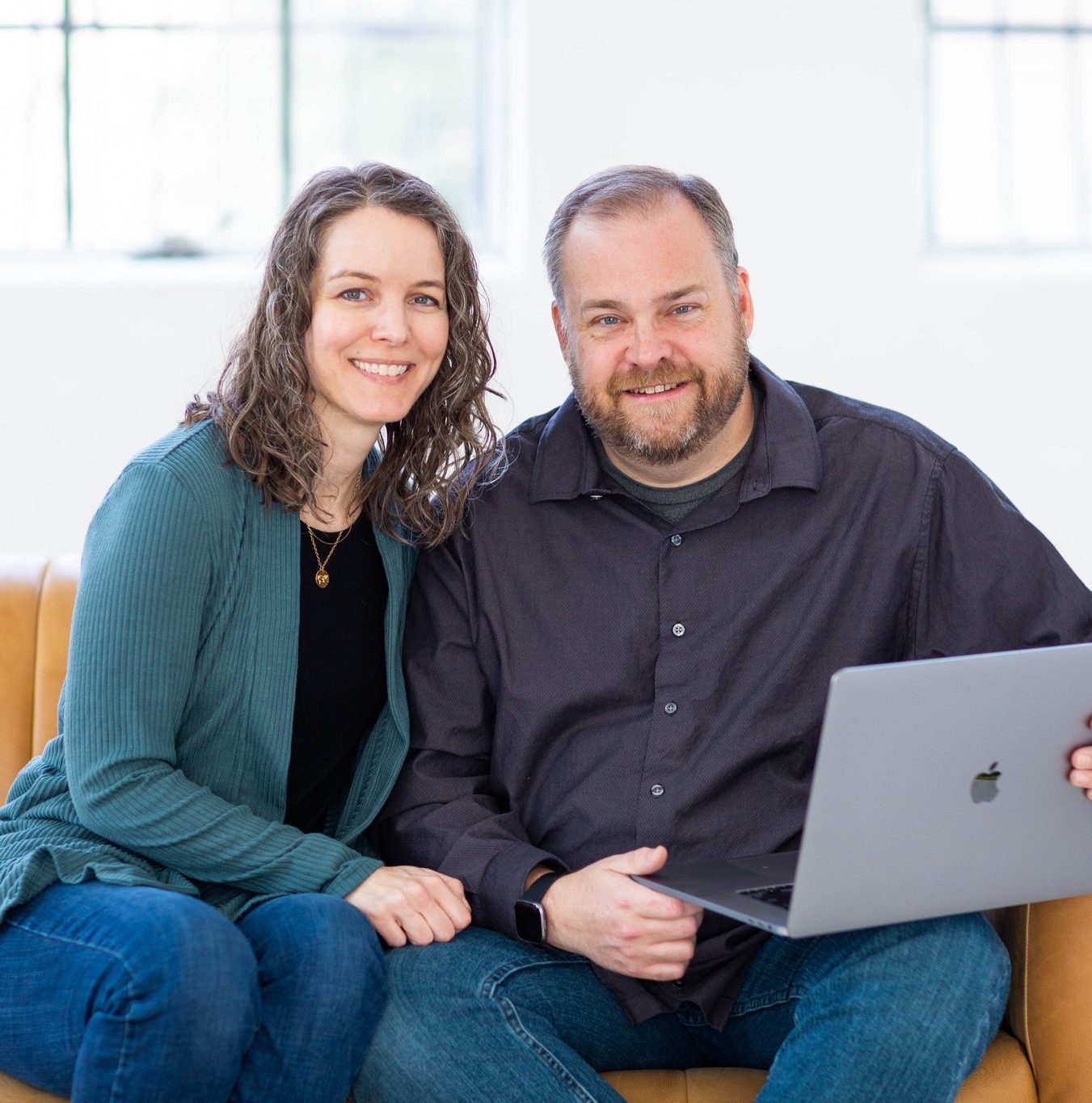 [INTRODUCTION]
[0:00:01.8] ANNOUNCER: Welcome to The Full-Time FBA Show. In each episode, it's our goal to help you turn part-time hours into a full-time income, selling almost anything on Amazon. Now, your hosts of the show, Stephen and Rebecca Smotherman.
[WELCOME]
[0:00:21.5] REBECCA: Hello there and welcome to another episode of The Full-Time FBA Show. We are on episode number 205 and today, we're going to be talking about the biggest Amazon FBA failures that we've experienced in 10-plus years of reselling on Amazon, and when I say we, me and my business partner, my husband, my cohost, Stephen. Welcome to the show, Stephen.
[0:00:44.2] STEPHEN: You know what? It's going to be kind of hard talking about our failures but I think it's a good idea because like, we've learned lessons and we want to make sure no one else has these failures that for them to experience them. So learn from our mistakes people, that's what we're hoping today.
[0:00:56.8] REBECCA: Come on people.
[INTERVIEW]
[0:01:01.3] REBECCA: We all have the goal of being successful, especially when it comes to our business but what a lot of people don't understand is that in order to be successful, you got to go through some pretty hard failures at times. It's almost impossible to grow a business without some failure mixed in with everything else that you're doing and we recognize that it's hard.
It's hard when you fail. Failures are hard, failures are not fun at all but they're a necessary part of the journey towards success. So with that said, we're going to focus on sharing our biggest failures that we've experienced in over 10 years of Amazon reselling experience. We'll also share with you towards the end of this episode, how you can avoid making many of these same big mistakes in your own Amazon business. So Stephen, kick us off with one of our failures.
[0:01:46.5] STEPHEN: Okay, well, before we get into our failures, I just want to say that some of you might hear our failures and think, "What? How did your business survive you doing that?" So if you think this when you hear about our failures, just please know that almost any failure can be recovered from. Not all failures but most of them.
[0:02:06.5] REBECCA: On the other hand, you might hear about our failures and think to yourself, "That's not really that big deal at all" and so if that crosses your mind, just know that at the time of making the mistake that we're talking about, it was a huge deal to us and we didn't know yet that it wasn't that big of a deal at the time. So overall, we just want to be transparent with you, our listener, about the failure that we've experienced and the lessons that we've learned.
[0:02:30.1] STEPHEN: All right. So failure number one that we're going to talk about today, and we have a lot. Not today, no, we're not going to do all the failures today but the number one that we're going to talk about today is that I sold an item on Amazon that did not 100% match the item's product page. Not only that, but I sold multiples. I think five or so, of that specific item on Amazon, before I realized it wasn't a perfect match.
So here's the story. I was sourcing calls and I found a Monopoly board game. It was a Halloween Monopoly board game, I scanned the UPC but it didn't come up on Amazon. So I did a little word search and found the product page, or so I thought. It turns out that occasionally, Monopoly makes lower-quality versions of some of their popular board games for certain stores.
So the tokens that move around the game board when you're playing the game board when you're playing the game, they were plastic tokens instead of the nicer pewter tokens. Now, the board was slightly smaller, the hotels and houses were thinner plastic instead of the thicker plastic. In other ways, the makers of Monopoly decided to make a cheaper version.
Well, I sold five of these cheap Monopoly games to customers who are expecting a nicer, regular version, and so of course, it was profitable. I was selling a cheaper edition at above full price and so needless to say, when the customer reached out to me with her complaint, I was terrified.
So first, the customer could accuse me of selling a counterfeit, which is one of the worst things an Amazon seller could be accused of. Not only that, I was worried about getting negative feedback as well because at the time, I was a newer Amazon seller and feedback was so hard to get with Amazon customers, that one negative feedback could be really hard to come back from.
Plus, that was just the first customer who complained about this, and there were four more. So to make a long story short, hopefully, I offered the customer a full refund, told her she could keep the item, you know, to remove the hassle of having to return it. I even sent her a USD 20 concession, which you can do when refunding somebody.
I also reached out proactively to the other customers and told them what happened. I made the same – that I made that mistake and offered them the refund and concession as well and it was a big loss financially, especially as a beginner but it's what I needed to do to reduce the likelihood of a counterfeit claim or negative feedback.
Luckily, I never got a counterfeit complaint or even a negative feedback from the situation that was very anxiety-ridden and so I learned a valuable lesson, to always make sure that when I'm buying something to sell, it 100% matches the product page on Amazon. My first clue was that the UPC didn't come up on the search but I still should have done the research to make sure it was a hundred percent match.
So, that's the first failure. It really freaked me out. I'm also – I'm getting a little bit of like the – just the memories flooding of what it was like when that happened because when you fear your Amazon account might get shut down because of something that you did that was like a stupid mistake, you know, it makes you worry but we were able to overcome that.
[0:05:24.0] REBECCA: Yeah, not a fun feeling at all.
[0:05:25.9] STEPHEN: No.
[0:05:26.2] REBECCA: Okay, so the second failure we want to talk about, it doesn't have quite the interesting story to go along with it but it does hurt just as much to think about it. So this is mostly because of the profits that we missed out on when we kept making this big mistake over and over again.
So this mistake instead was waiting way too long to use an automatic repricer. This was a failure on our part to cash in on some really great profit that we were missing out on we could have been cashing in on over the years and you know, we can only guess how much those profits would have been if we had started using that repricer sooner in our business.
So for the longest time, we manually updated our prices, thinking that we just didn't need that automatic repricer. We even blogged about it, sharing our top six manual repricing strategies.
[0:06:16.6] STEPHEN: Yeah, and on that blog, I was tempted to add number three as my favorite. Rebecca told me that was too clickbait-y and she as right, as usual.
[0:06:24.2] REBECCA: Thank you. Yeah, there were six really good strategies that we use on a regular basis and we still use them from time to time but using an automatic repricer to do the bulk of our repricing was something that we just missed out on and our inventory could have sold so much faster and for so much more profit if we've been using one.
So in 2019, which would have been about eight years into our Amazon business from when Stephen started, we finally experimented with the automatic repricer called BQool and the results were better than we ever expected. Our prices were always competitive, so we got more time in the buy box and our repricing rules would mean that our prices would increase at the right times so that we made more money.
One month after using BQool, we saw the results and were just absolutely hooked and we talked about automatic repricers a lot on the podcast. You can check out episodes, 47 and 136 for that. We'll put those links in the show notes for this episode so that you can go directly there and we'll also show you in the show notes how you can get your own personal repricing rules for free when you sign up for a two-week free trial with BQool.
We'll have that information with the repricing rules that we use on our own stock in the show notes for this episode, which will be at fulltimefba.com/205. So the lesson that we learned here is that once you get 30 skews or more in stock at Amazon, that's around what we feel like is the cut-off number there, it's time to get an automatic repricer. We highly recommend BQool, fulltimefba.com/bqool if you want to check that out.
[0:08:10.1] STEPHEN: So the next big failure that we experienced that hurt pretty bad is this, I mispriced an item that I had multiples of in stock and this only happened once and I don't think I've ever made this mistake again. I mean, when the mistakes hurt that badly, it is almost impossible for you to forget and make the same mistake again.
So the mistake was back in 2012 when again, it was my first full year of selling on Amazon and it was also when Minecraft, you know the online game really started to grow in popularity among kids and even adults and Lego made its first-ever Minecraft Lego set and the world went crazy trying to get their hands on this Lego set and I was lucky enough to find about seven of this Lego sets by going to local Walmart stores.
The regular price at Walmart was USD 29.97 but selling for about USD 145 on Amazon. I mean, it was basically USD 100 profit per sale after fees and I found seven of these and so I went to Amazon and I was already going to, in my mind, spending that USD 700 profit when I noticed that after I sent them all to Amazon, they immediately sold the moment they hit the warehouse and they all sold for 29.97.
USD 29.97, I had accidentally priced these Minecraft Legos and my buy price was not the current buy box at USD 145, it was the buy cost that I'd purchased them for, USD 29.97 and I was devastated. I'm never going to make that mistake again, a USD 700 lesson. Actually, it cost me more than that for this lesson because I actually lost money on these sales. It still hurts to think about that.
[0:09:49.2] REBECCA: That hurts me hearing the story.
[0:09:50.4] STEPHEN: Yes.
[0:09:50.9] REBECCA: I'm sure everybody listening is going to think, "Ugh, that's so painful."
[0:09:54.4] STEPHEN: Yes but it was a painful lesson that has not been repeated. It's been a lesson learned and I've never made that mistake again.
[0:10:00.8] REBECCA: Yeah, don't go on autopilot when you are entering in your numbers. Whether you're using Seller Central to list or whether you're using something like Inventory Lab, make sure that you're entering all of your information in with your brain fully intact and engaged.
[0:10:18.1] STEPHEN: Right. Yeah because I can guarantee you, and this is one of my downfalls in life, I can go on autopilot sometimes.
[0:10:23.0] REBECCA: He does, he does.
[0:10:23.9] STEPHEN: And things don't usually end up that well, so.
[0:10:27.6] REBECCA: Well, we're making it there now.
[0:10:29.1] STEPHEN: Yes.
[0:10:29.5] REBECCA: We recovered from that mistake that was – it was a failure at the time, it was something that felt really awful but we recovered from it, and like you said at the beginning, a lot of these are things that at the time were super devastating, USD 700 at the time, when was that? You said 2012.
[0:10:48.4] STEPHEN: Yes.
[0:10:48.7] REBECCA: I mean, that would have be – that would have been really hard for us at that time. It still would not be fun but we're in a different place now than we were 11 years ago. So just – I don't even know what to say at this point. Think about the things that you are going through right now that seem like such a massive failure and think where you'll be 11 years from now and how you'll be able to look back and say, "That was hard. I did not enjoy that but I got through it and we are in a better place now."
[0:11:16.0] STEPHEN: Absolutely.
[0:11:17.1] REBECCA: So those are the three biggest failures that we have that come to mind right now with some great lessons that we learned from them that we really are hoping will help you to not have to experience that same type of failure that you can just learn from our lesson and one quick tip before we let you go and it's the number one way that you can avoid experiencing some serious business busting failures in your own Amazon business.
This is something that we try to do on a regular basis is read and understand the Amazon guidelines. Stay up to date, read your emails from Amazon when they talk about things that are changing, and then if you have questions that come up when you're like, "I'm not really sure what the guideline on this particular aspect of selling is" go read the guidelines.
I know that our list of Amazon reseller failures would have been much longer and would be, this is only three. I am not saying these are the only three mistakes we've ever made. I'm saying these are the three that come to mind that have the most interesting stories and biggest lessons that we can share with you right now but we would have so many more mistakes and failures to share if we weren't so careful about reading and understanding the guidelines.
I admit it is not a fun read, I love to read. I read all the time, I have a side business where I read for other people and check, you know, editing and proofreading but this is not a fun read and it's at the same, a 100% necessary read. So for a quick link that will take you straight to the guidelines, go to fulltimefba.com/guidelines, and that will take you straight to Seller Central to Amazon to read all of their policies, the agreements that you signed when you became a seller, all their guidelines, click the links that come up on that page and then just read it all.
[0:13:01.1] STEPHEN: Yeah and just a warning, this is not a one-sitting read. This is something that is a lot to read and you're going to have to chip away at it by reading a little here and a little there. In fact, please don't try to read this all in one sitting. Your eyes are going to crush, your brain is going to explode, it is not a good –
[0:13:17.7] REBECCA: I mean, if you have insomnia maybe trying to do that if you are just needing something to knock you out at night.
[0:13:22.1] STEPHEN: But yeah, read them a little bit here, a little bit there over time, and like Rebecca said, read all of the Amazon newsletter and announcement emails that you get. Just like the guidelines, they're not going to be fun reads but they're necessity reads and you know, you're going to finally know about the new and updated guidelines that you need to know about.
So the guidelines, policies, agreements, paired with the newsletters and emails from Amazon announcing new things, they're going to help protect you from making some huge mistakes in your Amazon business. So one last mistake I don't want you to make, I don't want you to miss out on our upcoming webinar.
We have a webinar coming up, September 18th, and the topic is, "Why Your Amazon FBA Business is Stuck and the steps to get it unstuck." So if you feel like your Amazon business is not moving in the way you wanted it to move, you feel like things are stuck, you feel kind of stagnant, well, it's time to get things going in the right direction.
So hang out with us at September 18th, the link is fulltimefba.com/stuck. You can sign up for the webinar, it's free and we're going to do our best to help you get unstuck and find just more of that growth potential that Amazon FBA provides. So again, the link fulltimefba.com/stuck and we'll see you there.
[CLOSING CONVERSATION]
[0:14:37.1] REBECCA: Thank you so much for joining us for this episode of The Full-Time FBA Show. As a reminder, we will have the show notes and the transcript for this episode available for you at fulltimefba.com/205, and on that page, you'll find all of the links that we mentioned to other podcast episodes and the link to the webinar even if you want to click on that and join the webinar.
[0:15:00.1] STEPHEN: Next week on the show, we're going to be talking about how to future-proof your Amazon FBA business, how to make sure your Amazon FBA business is set up for continued success in the long term. Let's future-proof this business and we'll talk about that next week on The Full-Time FBA Show.
[OUTRO]
[0:15:18.8] ANNOUNCER: That is all for this episode of The Full-Time FBA Show. So head over to fulltimefba.com/podcast, where you will find the show notes and links from this episode. While you're there, subscribe to our newsletter where you'll get several free downloads of our popular and helpful Amazon FBA resources. Now, take action on what you have learned today, so you can find success at turning part-time hours into a full-time income with Amazon FBA.
[END]