After last week's episode (which covered seven beginner pitfalls to Amazon FBA success) we thought of seven more that we wanted to share with you! This episode covers everything from the dangers of making assumptions, to the problems you are likely to encounter if your product doesn't match the Amazon listing with 100% accuracy, to the importance of outsourcing. Not only do we tell you what pitfalls to look out for, we also provide you with tools that will help you avoid them. These mistakes aren't necessarily only made by beginners, so wherever you are on your journey with Amazon FBA, you will find value in this episode.
Listen on the podcast player below.
Like what you hear? Tell a friend… and be sure to leave us a rating and a review. Here's how.
Key points from Episode 174:
Why we decided to do a follow-up to last week's episode.
Pitfall 1: Assuming your customer is just like you.
The benefits of using Keepa.
Pitfall 2: Forgetting expiration dates on your Amazon inventory.
Our recommendation for how to keep track of expiration dates.
Pitfall 3: Listing on the incorrect product page.
Examples of what can go wrong if your product doesn't match Amazon's listing 100%.
Pitfall 4: Thinking that you are the only one in your business who can do everything the right way.
Why outsourcing is the key to Amazon FBA success.
Pitfall 5: Being a penny pricer.
How the Amazon buy box works.
Pitfall 6: Ignoring Amazon newsletters, emails, and announcements.
Pitfall 7: Expecting results too soon.
Hang in there; success doesn't happen overnight!
Links and resources mentioned in this episode:
Right-click here and save as to download this episode to your computer. 

The Reseller's Guide to
Pricing for Profits
Do you have a strategic pricing strategy for the items you're selling on Amazon? Your pricing game plan can determine whether your Amazon FBA business succeeds or fails.
Amazon (as a seller) has a pricing strategy… and successful third-party sellers have a pricing strategy. It's about time you had a tactical and calculated pricing strategy that will help take your Amazon business to the next level.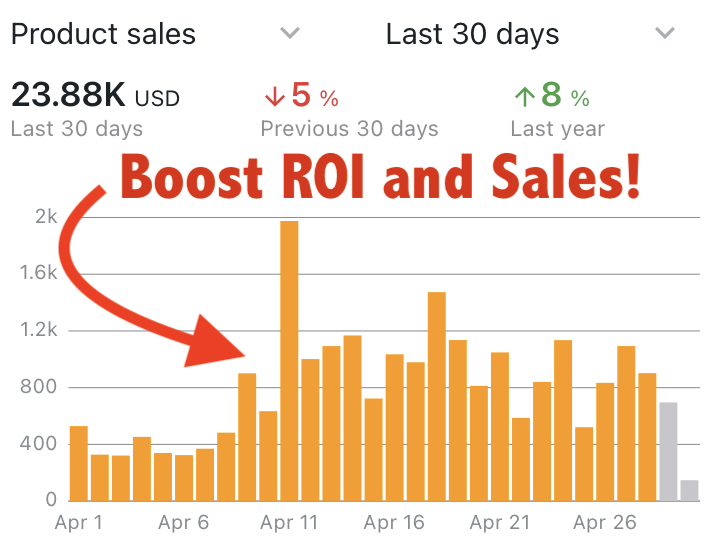 In The Reseller's Guide to Pricing for Profits, we'll help you craft and execute the perfect pricing strategy that will help you increase your profits while still consistently selling your inventory. With this course you'll be able squeeze more ROI out of every single items in your inventory. With increased profits you'll be able to grow your Amazon business faster and set yourself up for long-term success.
The course is a combination video course (3+ hours of training) and a 70+ page ebook. The videos and book both share the exact same content (so you can pick the format you most like to learn from). The course also comes with multiple bonuses at no additional charge!
As a special "podcast perk" you can use the coupon code PROFIT at checkout to save $10 off the cost of enrolling in The Reseller's Guide to Pricing for Profits.

Back to the main page for The Full-Time FBA Show


More Episodes from the Full-Time FBA Show podcast:
Don't miss an upcoming episode! Subscribe, download episodes, and review the Full-Time FBA Show:

Episode 174 Transcript: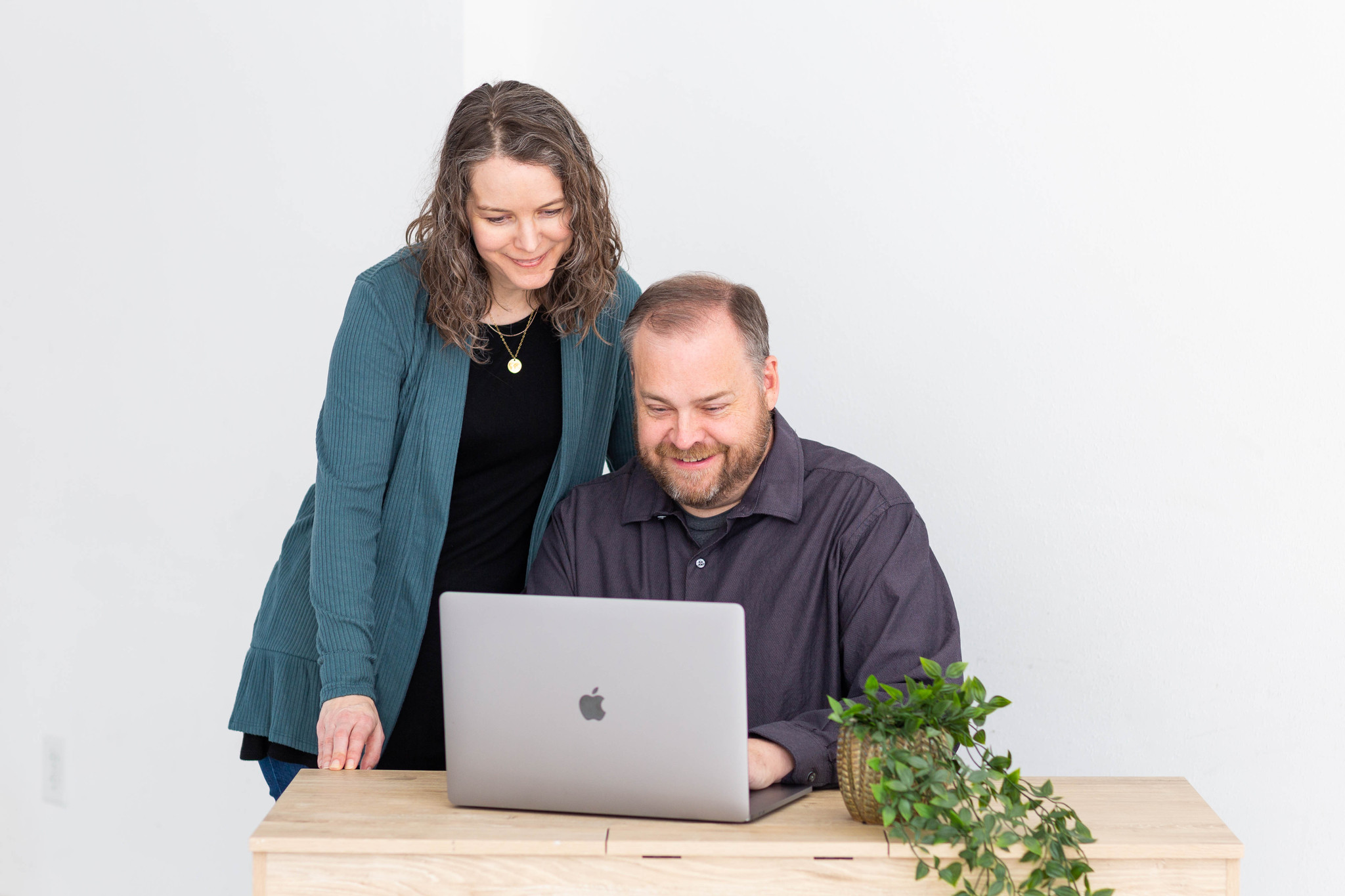 [INTRODUCTION]
[0:00:01.8] ANNOUNCER: Welcome to The Full-Time FBA Show. In each episode, it's our goal to help you turn part-time hours into a full-time income, selling almost anything on Amazon. Now, your hosts of the show, Stephen and Rebecca Smotherman.
[WELCOME]
0:00:21.5] REBECCA: Hello there and welcome to another episode of the Full-Time FBA Show. Today, we are on episode 174 and we are talking about seven more beginner pitfalls to Amazon FBA success. We started out last week talking about seven pitfalls, we're going to do seven more this week. And with me to talk about our topic today is my co host, Stephen Smotherman.
[0:00:44.5] STEPHEN: Yeah, I'm excited to talk about this episode, seven more beginner pitfalls to help you find success a lot faster. So, if you are experiencing some struggles with your Amazon business, you're not experiencing the success that you first thought, it might be because of these pitfalls as a beginner and even if you're an experienced seller, some of these things might have been affecting you since you were a beginner. We want to help you avoid these on today's episode of The Full-Time FBA Show.
[DISCUSSION]
[0:01:09.6] REBECCA: Well last week, we covered seven beginner pitfalls and we were just really excited about all the things we kept coming up with to tell you about that we actually thought of seven more and we wanted to make sure that we covered all of them. So we're back this week, covering seven more pitfalls that you might be experiencing if you are a beginner at Amazon selling or if you're not a beginner but you just kind of have overlooked these different issues and it's time to kind of do an audit of your own business and see, "Where could I tighten up some of my processes and start avoiding these common mistakes?"
If you want to go back and listen to that previous episode, you can find it at fulltimefba.com/173 and it will be a good introduction to this episode. You can listen to this episode on its own, you won't be missing out on anything. It's not like it carries over as a "to be continued" or anything but if you're wanting to avoid mistakes and avoid pitfalls, be sure and go back and listen to that episode number 173.
[0:02:08.9] STEPHEN: Yeah, the only cliffhanger at the end of last week's episode was, "Hey, we're going to talk about more next week," and here we are, so let's get right into it. So seven more beginner pitfalls to Amazon FBA success. The first one we're going to discuss today is the pitfall of assuming that the customer is just like you.
You know when you're out sourcing, a lot of times you're like, "Why would anybody even buy this or not even going to scan it, I'm not even going to look at the data, I'm just going to move on." No, there are some things that someone else is going to buy that never in a million years would you buy, even if it was just like a penny to purchase.
No, there are some things out there that people will buy and we want to make sure that you find those items so that you can buy them to resell on Amazon. So instead of making assumptions, be sure you look at the data. What data am I talking about? I'm talking about the information from Keepa. Keepa is a paid tool that helps you see the sales rank history and pricing history of almost every item on Amazon.
So you can look at the sales velocity, you can look at the customer interest, you can look at the pricing changes, when it goes up, when it goes down and so there's so much information that Keepa can show you to make a smart sourcing decision so instead of just making the assumptions when it comes to selling stuff on Amazon, you want to follow the information.
Find out more about Keepa, fulltimefba.com/keepa, or if you want a little quick intro video on how to understand Keepa, fulltimefba.com/readkeepa. It will help you make better sourcing decisions. Don't make an assumption, there's an old saying about assumptions, I'm not going to repeat it. Just don't assume, you'll be better off without assuming.
[0:03:44.9] REBECCA: The second pitfall we're going to cover today is forgetting expiration dates on your Amazon inventory. There are a couple of categories that you will routinely run into items that have an expiration date on that needs to be entered into the Amazon system and then you need to monitor it to make sure that you're selling those items before you run into the period of time leading up to that expiration date when Amazon will make you remove that inventory from the warehouse and no longer have it available for sale to the customers.
That can be a lot if you sell a lot of items in those categories and you'll need to keep track of that somehow. You can manually do this by setting up reminders to drop your price or to remove items by certain dates by you know, you can keep a spreadsheet or some other method to keep track of your expiration dates on all your different ASINs or what we recommend is what we've done is to set reminders in Inventory Lab.
We talked about Inventory Lab last week, it is a great way to keep track of your inventory that you have at the Amazon warehouse and one of the ways that it helps you to keep track of it is that you can enter in the expiration dates on different batches of inventory and then set reminders to let you know that it's time to start doing something about that inventory before it gets into that expiration date period.
Now, Amazon will have a different period of time leading up to the expiration date that it will require you to remove that inventory if you haven't sold it already and that changes from time to time but we're going to include a link in the show notes that you can keep up with as expiration date guidelines on the Amazon guidelines, so be sure and check out the show notes to find out what the latest is.
Just know that if you sell grocery items or some health and beauty items that the are going to be times when you're going to have to enter in an expiration date in order to sell that item and then you need to know what the lead up period of time is in order to make sure that you've got that inventory out of the warehouse either because you've sold it or you've removed it, so that Amazon doesn't remove it for you.
[0:05:49.6] STEPHEN: The third pitfall that happens to a lot of beginners but then also some experienced sellers too is listing on the incorrect product page. There's times when I'm trying to find a match for an item that I want to sell on Amazon, maybe I scan the barcode and something doesn't come up, so I try to do a word search, a keyword search to try to find the right match and I find items selling on Amazon, it's close enough.
I mean, it's the same, like, for example, maybe there's a board game and I'm trying to sell this board game. It's a Monopoly board game, it's focused on the TV show FRIENDS. So it's a FRIENDS board game, a FRIENDS monopoly board game and everything looks right. I mean, the title looks the same, the little picture looks really similar but the little pieces that you move around, the peter pawns that you move around the board, they're a little bit different but it's close enough, right? It's not going to be a big deal.
On Amazon, this is a huge deal. You want to make sure that 100% of the Amazon product page matches up perfectly 100% to the item that you're selling. Usually, if you can match the UPC then it will usually be an exact match but still, you want to make a quick eye check to make sure that the item that you're wanting to sell matches up perfectly with the item on Amazon because of so many possible ways things can go wrong.
A customer could get it and be upset that you sent them the wrong item. They could be upset and give you negative feedback, they could return it. Some people even might accuse you of selling a counterfeit item because the item was a little bit off. And you don't want a customer to ever accuse you of a counterfeit item. You want to make sure everything matches correctly.
And again, when it comes to Amazon, metrics are important to Amazon. They follow all their metrics and so the more customers who are upset or returning items or having anything negative to say about you, the more that adds up, the less time you have in the buy box, the less sales you'll have and eventually, you might even get a suspended account. So, do your best to make sure it's an exact match when you're selling stuff on Amazon and if you can't find it, there might be another product page that's like suppressed.
We'll put a link in the shownotes to find suppressed listings on Amazon where you might actually be able to find the item that Amazon tries to hide because they're out-of-stock at the moment. Anyway, we'll put a link to that in the show notes to make sure you have more options to finding an exact match to the items that you're wanting to sell.
[0:08:00.2] REBECCA: The fourth pitfall we want to cover today is thinking that you are the only one in your business who can do everything the right way. And this might be true. You might be the only one in your business who can do things the best way, the right way. You are really great at your job, you are really great at running your business and you do a great job at it.
But there are other people who can do just as good of a job, maybe even better of a job or a good enough job that can then free you up to do more important things than the tasks that you could be outsourcing. That's what all of this comes down to, is you need to be outsourcing if you want long-term success on your Amazon FBA business.
You cannot do everything yourself in your business. If you're doing FBA or already outsourcing a lot of your business to Amazon, the shipping and the fulfillment of your orders. Once the customers place the orders, a lot of the customer service is taken care of but there's a lot of work that goes into getting that inventory to Amazon and sourcing it that you need help with.
And so make sure that you are coming into your Amazon business with the attitude that, "I'm going to need some help, I am not able to do this all by myself. There are other people who could do just as good of a job at a mundane task like prepping and shipping my inventory as I could, so that I could pay them a really decent wage and allow myself to have more time to do CEO-type tasks within my business that will earn me a lot more money than I am paying that person to do that job."
This is a huge pitfall not just for beginners. I would say this one, of all the ones we've covered so far, this one really extends to people at all levels of running an Amazon business.
[0:09:50.9] STEPHEN: 100%.
[0:09:52.4] REBECCA: This is something we are constantly, in our business, we've been doing this for what, 12 years? We are constantly looking for ways that we can be outsourcing more parts of our business because we just haven't done it all yet, we haven't outsourced it all yet. We haven't outsourced it all yet.
And this is something that really, if you're a beginner, you need to know how to do all these different aspects of every part of the process of running an Amazon business but once you've got a handle on it, start looking for ways to outsource sooner rather than later and you will be more successful in the long run.
[0:10:26.4] STEPHEN: Yeah and you'll also think, "Why did not outsource sooner?"
[0:10:29.1] REBECCA: Absolutely.
[0:10:29.1] STEPHEN: We're telling you, go ahead and outsource, it's okay. The fifth type of beginner pitfall for Amazon FBA success is being a penny pricer. Basically, what I mean by that is when you are selling your item on Amazon and you take a look at the competition's prices, a lot of times you're like, "All right, well, people are going to buy the lowest price, right? So I'm going to price my item a penny under theirs."
Well, that's not how pricing works, that's not how the buy box works. The buy box is where over 80% of Amazon sales take place, where the customer clicks in that corner box of the Amazon sales page to buy now and Amazon does not always put the lowest price. In fact, Amazon rotates among those priced at the lowest so you're actually costing yourself money and I'm being nice saying a penny pricer.
There are times where people will price a dollar less or 50 cents less. You know, you might not think of that as a big deal but it adds up over time and you want to make sure you're making as much as you can and we want to help support you make as much money as you can on Amazon but being a penny pricer just opens up the race to the bottom because your competition might also decide, "I'm going to do it at a penny or five cents cheaper," or, "I'm going to do it a dime cheaper," or, "I'm going to do it a dollar cheaper" and just all the ROI is gone. If you want some more help with pricing, fulltimefba.com/pricing and we'll walk you through a little bit of some simple techniques when it comes to pricing on Amazon but don't be a penny pricer. You're just going to shoot yourself on the leg or in the foot. Yeah, you're just going to shoot yourself in the foot and your profits will be gone.
[0:11:57.8] REBECCA: The sixth pitfall that we're going to cover today is ignoring Amazon newsletters or emails or announcements. Now, you might be getting this in your inbox, this might be something that pops up on your screen when you log into seller central. Anywhere that you are logged in or getting information from Amazon, they're going to be trying to give you announcements about your FBA account and you don't want to ignore those.
It can be a lot sometimes and honestly, the people who write these newsletters are not great at communicating and sometimes, they can really bury the lead on what they're even trying to tell you about but if you're not careful about reading through those announcements and looking for, "What are they really trying to tell me here, what is different from before or what is going to be coming up down the road that I need to be aware of?"
If you're not paying attention to that, then you really could miss out on something that could substantially impact your business. In fact, it could ruin your business if you're not careful. You could miss out on some really great opportunities or you can miss a deadline for something that could really put your account in a lot of risk if you aren't careful. I'm not trying to be a fear monger here, I'm just saying, read your emails.
At least, skim them. We tried to do the best job that we can here at Full-Time FBA to keep you up to date on big changes that are coming up but you really need to be looking at that for yourself as well and just stay on top of things so that you're not missing out on any opportunities and so that you keep everything on the up and up in your business.
[0:13:28.6] STEPHEN: Yeah, if you ever read any of the Amazon emails, newsletters, announcements and you're like, "What does this even mean, how does this impact me?" then come over to The Full-Time FBA Facebook group. A lot of times we'll talk about the announcements there and kind of translate it into something that we can understand and it's actually applicable to our Amazon business.
So if you are confused at all, come to the Full-Time FBA Facebook group and we might be able to help you out to bring some clarity to the confusion. You can find that link at, fulltimefba.com/Facebook.
So the last Amazon beginner pitfall that we're going to talk about that really stops people from experiencing the success that they hoped for is expecting results too soon, which causes people to give up too soon. If you're a beginner on Amazon, it's going to take some time to understand how Amazon works, how retail arbitrage works, how online arbitrage works, how pricing works, all of those aspects and then, you know, there's the whole aspect of actually going out into the stores and buying inventory. There's a lot that goes on with that and it's going to take some time.
A lot of people get upset that after three months, they're not profitable. Okay, almost no business is profitable in the first three months and so it's going to take time. It's going to take patience, don't give up too soon. I tell people to give it a year, you know? Give it a year of selling on Amazon for you to be able to work through all the issues that you need, maybe even six months, but give it some time.
A lot of times, people are like, "I'm so tired of things not working and just giving up all the time." Like, okay, then stop giving up. A lot of times things are not working because you are giving up too soon. You are digging the hole and you haven't hit oil yet and you just need to dig a little bit longer and you're going to hit oil, you're going to – is that a decent enough parallel of success?
[0:15:17.2] REBECCA: Yeah, sounds good. Sounds good.
[0:15:18.3] STEPHEN: All right, so I'm from Texas, so I am bringing oil into this but give it some time, learn a lot, put action to it and you're going to find success because yeah, too many beginners just give up too soon and they are just right around the corner from experiencing the success that they want.
[0:15:35.0] REBECCA: Well, there you have it, we have covered seven more beginner pitfalls to Amazon FBA success. We hope that this has been helpful and we hope it's given you some ideas of places to look in your business where you might be just going through some things that you could avoid that on the surface seem pretty simple but ultimately, could make a profound difference on your business and that if you avoid these pitfalls, you really could see a great leap in your success and building of a foundation for long-term success in your Amazon FBA business.
We just want to remind you too that we have a newsletter that goes out once or twice a week. You can sign up for The Full-Time FBA Newsletter at fulltimefba.com. Be sure that you are on that list so that you don't miss out on any of our news. We send out articles, links to other podcasts, blog articles, videos that we put out, all the up to date information that we can put out helping you to turn part-time hours into a full-time income with Amazon FBA. Be sure you're signed up at fulltimefba.com.
[CLOSING CONVERSATION]
[0:16:40.6] REBECCA: Thank you once again for joining us for this episode of The Full-Time FBA Show. As a reminder, you can find the shownotes and the transcript for this episode at fulltimefba.com/174 because this is episode number 174. You can also find the links to any of the articles or products or anything that we talked about in this episode at fulltimefba.com/174.
[0:17:05.4] STEPHEN: Coming up soon at fulltimefba.com, we are going to be focusing on wholesale sourcing, buying wholesale items, wholesale prices to sell on Amazon and so next week on the show, The Full-Time FBA Show, we are going to be diving into the things that you need to unlearn to successfully sell wholesale items on Amazon. We'll talk about that next week on The Full-Time FBA Show.
[OUTRO]
[0:17:29.8] ANNOUNCER: That is all for this episode of The Full-Time FBA Show. So head over to fulltimefba.com/podcast, where you will find the show notes and links from this episode. While you're there, subscribe to our newsletter where you'll get several free downloads of our popular and helpful Amazon FBA resources. Now, take action on what you have learned today, so you can find success at turning part-time hours into a full-time income with Amazon FBA.
[END]