It's not the most fun topic, I know, but we need to talk about how to handle a suppressed buy box in your Amazon FBA inventory. My goal is to help you understand how or why the suppressed buy box happens – and then know how to regain that buy box and start selling your inventory at a good profit via Amazon FBA.
Before we get much further in this conversation, I want to make sure you have a basic understanding of what the buy box is and how it works. In a nutshell, the buy box is the place on an Amazon product page where it says "Add to Cart." It's the easiest way a customer can buy an item on Amazon. In fact, Amazon themselves have stated that 80% of sales on their platform come from the buy box, not from clicking to see other offers, sellers, or prices. So you can see that gaining the buy box is a big deal for Amazon sellers! (If you want to learn more about the Amazon buy box and how to gain it for your inventory, click here and here for previous blog posts.)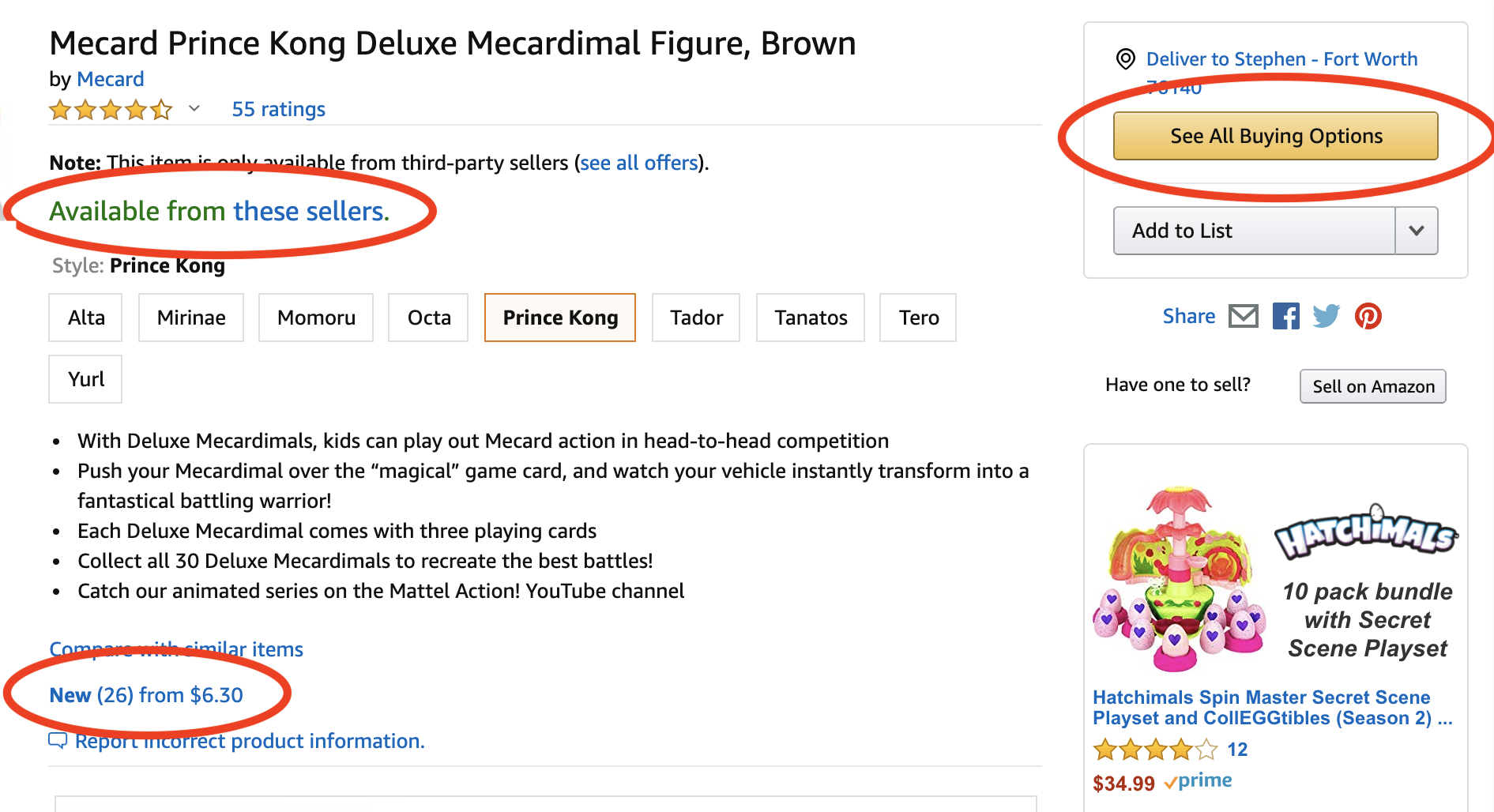 As you can imagine from its name, a suppressed buy box occurs when Amazon makes the buy box disappear from the product page. Instead of seeing a box that says "Add to Cart," customers will see a box that says "See All Buying Options," and they will have to click to navigate to a different web page to make their buying decision. On this second page, the offers are typically arranged by price from lowest to highest, and more often than not the buyer will just choose the lowest price (as opposed to the buy box offer, which isn't necessarily the lowest price).
Let's look at a few reasons why Amazon suppresses the buy box:
By far the top reason that Amazon suppresses the buy box is that they think all of the offers from all of the sellers for the item are priced too high. Amazon likes for customers to have the perception of buying items at the best price available. In order to give customers that perceived value, they will suppress the buy box for items that have no offers low enough in price:
No offers at or below the list price/MSRP
No offers at or below a competitor website's price
No offers at or below a price determined by Amazon's algorithm
Another reason Amazon suppresses the buy box is that they see the demand for items at that price is not high enough. If the sales volume becomes too low with those high prices, Amazon will suppress the buy box. One month you might be getting a few sales at a certain price, but the next month Amazon might suppress the buy box because they've seen a slump in demand (read: sales) for that item at the higher price. This scenario often plays out going from December into January, when the demand for certain items goes back down to non-Q4 levels.
Amazon also might suppress the buy box if none of the offers are from sellers with good enough seller metrics or from sellers who are eligible for the buy box. Again, check out this blog post to see how to become eligible for the buy box. In this instance, the only offers might be from sellers who have relatively low feedback scores, high return rates, other problems with their metrics. One point to note here, these thresholds for metrics and eligibility for buy box might even change from one category to another; you might have a suppressed buy box in one category but not for items in another category because the requirements for metrics are different.
Finally, the buy box might be suppressed if the listing for an item needs improvement. The photos might have issues, or the description or bullet points might be missing.
Even though I've listed three other reasons a buy box might become suppressed, I want to stress that by far the number one reason for a suppressed buy box is that Amazon thinks the price is set too high for all the offers.
So, my friends, what can we do about it? How do we get the buy box back after it has become suppressed?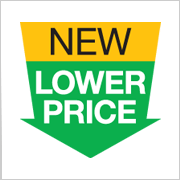 At the risk of sounding too simplistic here, if the top reason for a suppressed buy box is the price is too high, the most obvious solution is to lower the price of the item. I know that's not an ideal solution for most of us as sellers – I mean, we likely price our items at a higher price because that's the point we determined would earn us the best profits and return on our investment. But it's better to lower the price and have lower profits (or just break even, if necessary) than to let the item languish and not sell for months because the buy box is suppressed. Sometimes it's better to sell the item at a lower price, get our capital back so we can reinvest it, and avoid storage fees for inventory just sitting at the warehouse.
If you decide to lower your price with a suppressed buy box, there are a couple of main strategies:
Reprice your item until it's low enough to bring the buy box back. This might require some tinkering with your price, raising and lowering it until you find the sweet spot that gives you an unsuppressed buy box.
Reprice your item so that you're the lowest offer, even if the buy box is still suppressed. Remember, I said that the offers for a suppressed buy box are arranged from lowest to highest on the second web page for a product listing. Even if the buy box doesn't become unsuppressed, it's beneficial to be the lowest price so that your listing shows up at the top of the page. Just because the buy box is suppressed doesn't mean it will never sell; it just means it's less likely to sell as quickly as it might otherwise.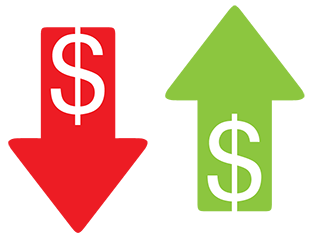 You also want to make sure your repricer settings are correct as you're dealing with a suppressed buy box. You might have your minimum or maximum set up incorrectly, causing your price to go too high and suppress the buy box. You might also need to check on your rules and how you've set up your repricer to change your prices according to the buy box – a repricer might not follow your rules if there isn't actually a buy box.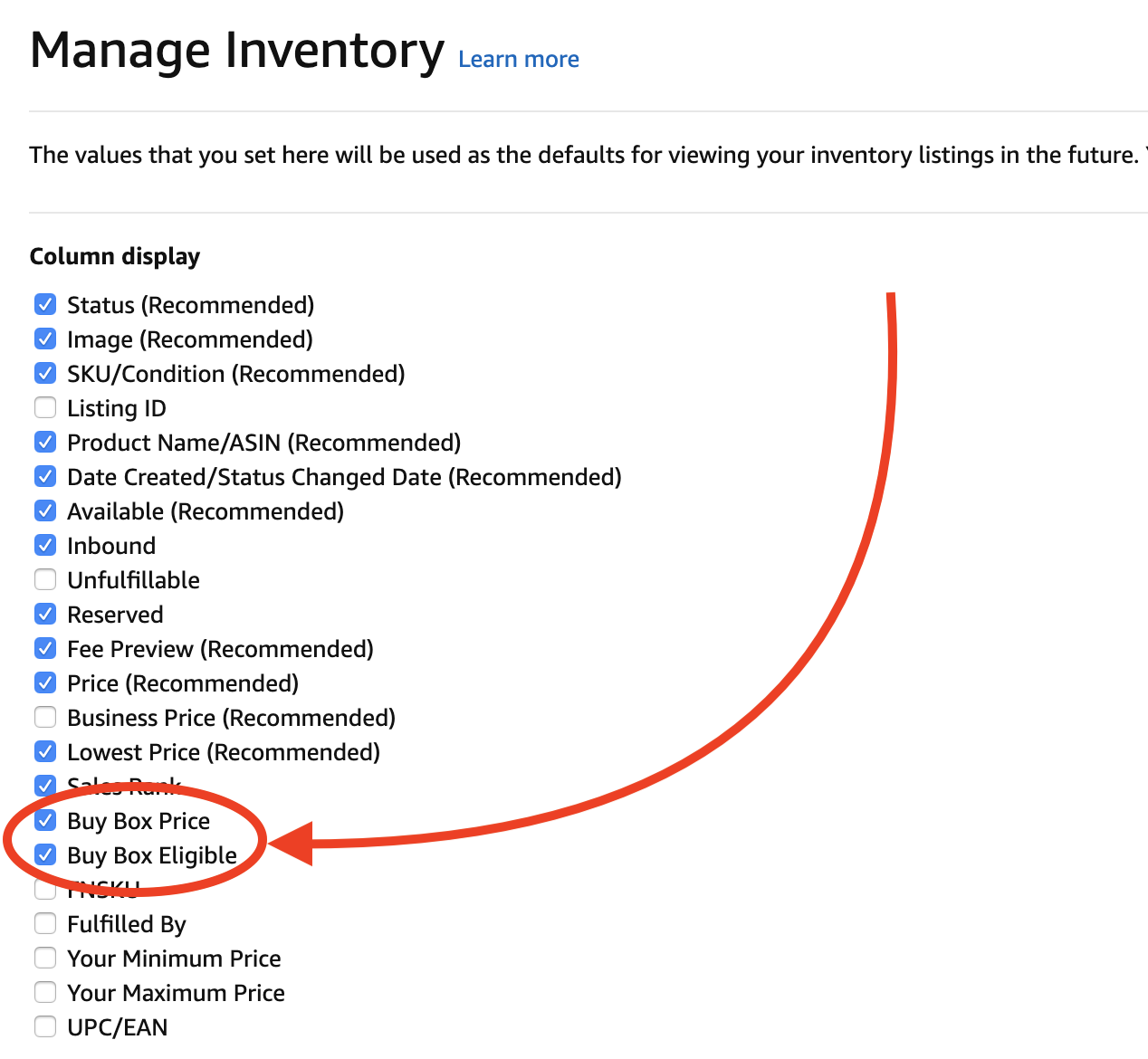 One final tip for managing your inventory: You can go to your Manage Inventory view in Seller Central, and towards the right of the screen you will see a button where you can click to manage your preferences. You can then click to check that you want to see the columns for "Buy Box Price" and "Buy Box Eligible" to give you more info on your inventory items and which ones need attention before you are eligible for the buy box.
If 80% of Amazon sales are coming from the buy box, you want to be sure you're getting your share of those sales. I would love to hear from you in the comments: Do you have inventory items with a suppressed buy box that you're needing to deal with today? Do you have a plan for how you will handle those items?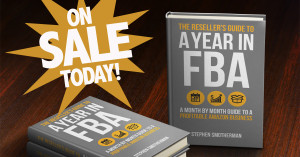 Are you ready for Q4? How about the new year? Let me help you finish this year on a strong note… AND help you in the new year (and beyond)! Here's how I can help.
Imagine knowing exactly what to expect in your Amazon FBA business every month of the year. Imagine what it would feel like knowing you were not missing out on any of the opportunities that will come your way during this Q4 AND in the new year. Imagine working on your Amazon business knowing exactly what your priorities are, what you need to avoid, and what you need to accomplish during each month to make progress toward making the new year your best sales year ever.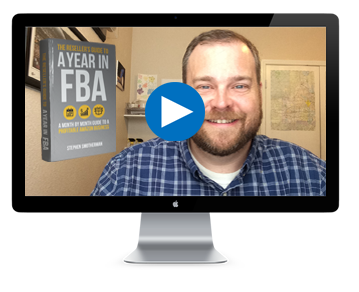 Seriously, it's not too early to start thinking about the new year! In fact, if you wait until January to start planning for the year then you're setting yourself up to be left behind. I don't want you to miss out on any opportunity for the new year, which is why I wrote The Reseller's Guide to a Year in FBA: A Month by Month Plan For a Profitable Amazon Business. The course package includes a 220+ page ebook, live webinar trainings throughout the year, and 4 special bonuses.