We're in the thick of Q4, and today we share a few FBA reseller strategies to help you optimize the holiday season. You'll learn the best strategy for getting the most profits out of holiday-related items in December, how to identify the most profitable toys and accessories, why you need to keep checking your excess and slow-moving inventory, and how to do so.
Listen today to find out the optimal window for merchant fulfilling, why you should make sure you're well stocked for the post-Christmas season, and so much more! It's December, and Q4 is almost over, so let's make the most of our time and resources in the final weeks of the year.
Listen on the podcast player below.

Like what you hear? Tell a friend… and be sure to leave us a rating and a review. Here's how.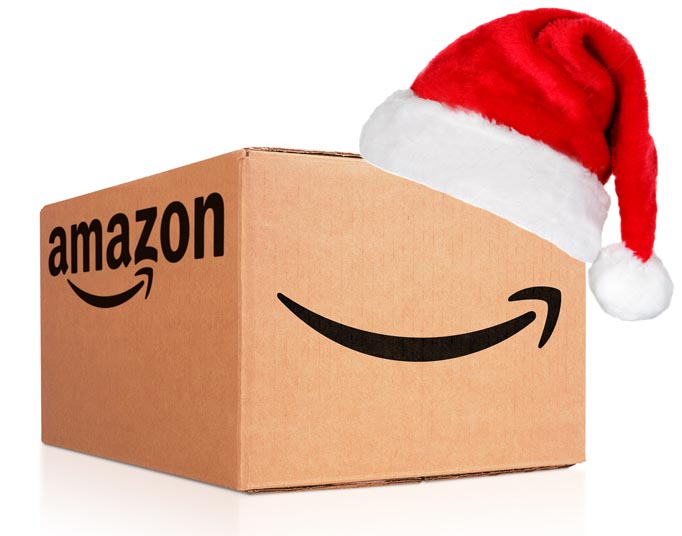 Key points from Episode 165:
The best strategy for getting the most profit from your holiday-related items in December.
Be on the look out for buy-one-get-one-free sales!
How to identify the popular/profitable toys and accessories to sell this holiday season.
How and why to regularly check your excess and slow-moving inventory.
What merchant fulfilling is and why you should consider it in December.
Why we don't halt sending inventory to the FBA warehouses in December.
Links and resources mentioned in this episode:
Right-click here and save as to download this episode to your computer.

The Reseller's Guide to a Year in FBA
(Updated Each Year)
One of the ways you can make selling on Amazon FBA easier is to know ahead of time exactly what to expect each and every month of the year.
Imagine what it would feel like knowing you were not missing out on any of the opportunities that will come your way this year. Imagine working on your Amazon business knowing exactly what your priorities are, what you need to avoid, and what you need to accomplish during each month to make progress toward making this year your best sales year ever.
Now you can with the course The Reseller's Guide to a Year in FBA: A Month by Month Guide to a Profitable Amazon Business. The package includes a 275+ page ebook, monthly training videos, a private Facebook group, and more!

Back to the main page for The Full-Time FBA Show


More Episodes from the Full-Time FBA Show podcast:
Don't miss an upcoming episode! Subscribe, download episodes, and review the Full-Time FBA Show:

Episode 165 Transcript: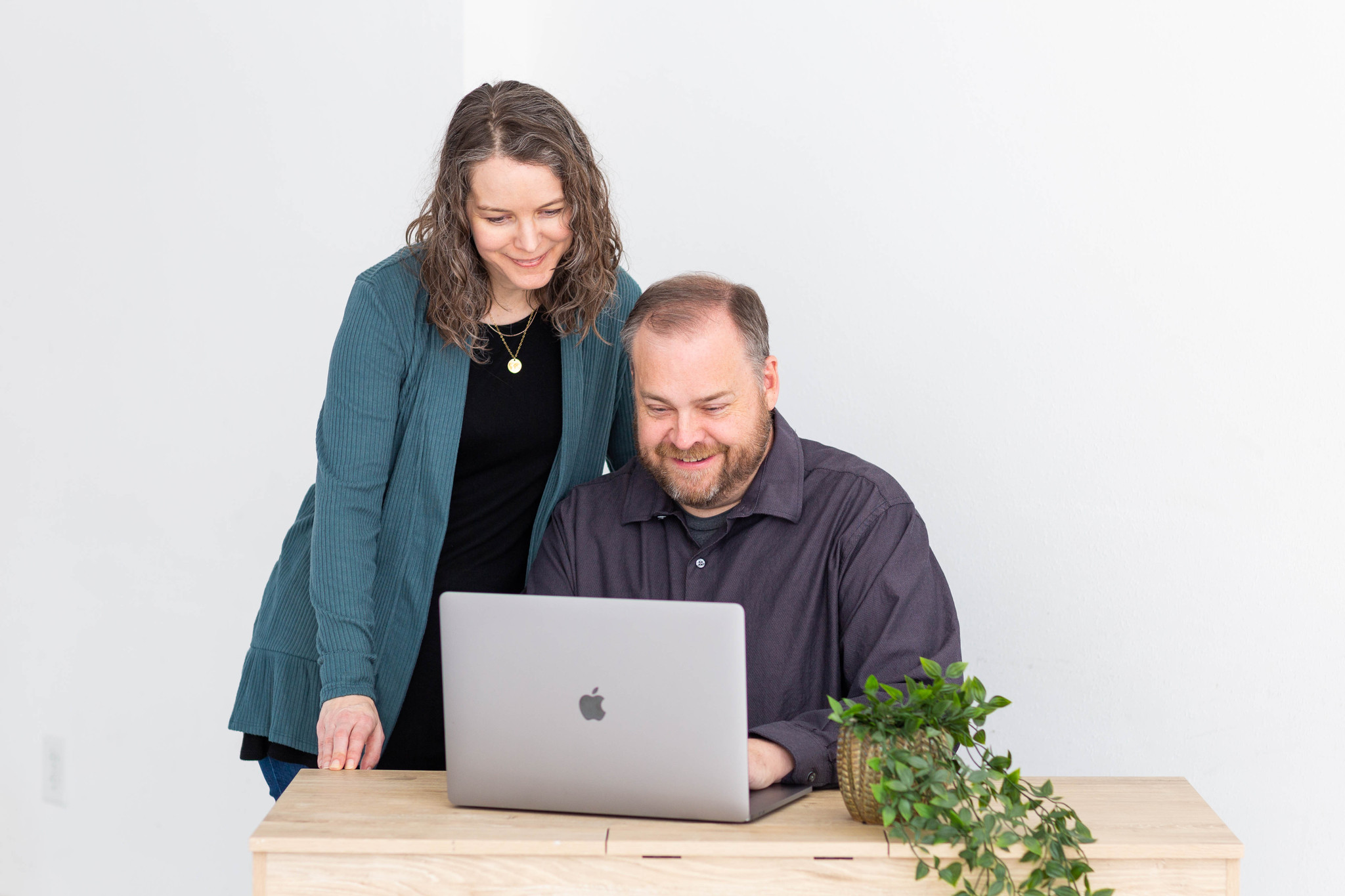 [INTRODUCTION]
[0:00:01.8] ANNOUNCER: Welcome to The Full-Time FBA Show. In each episode, it's our goal to help you turn part-time hours into a full-time income, selling almost anything on Amazon. Now, your hosts of the show, Stephen and Rebecca Smotherman.
[WELCOME]
[0:00:21.6] STEPHEN: Welcome to episode number 165 of The Full-Time FBA Show and welcome to December. It is December, oh my gosh, I can't believe it's already December and today, we're going to talk about December reseller strategies for Amazon sellers and to talk about it is my favorite person in the world, my wife, my cohost, my everything, Rebecca. All right, how are you doing, Rebecca, how about that introduction?
[0:00:43.0] REBECCA: That was a great introduction. I'm doing great. I'm glad to be here and I mean, I'm glad it's December even. This year's flown by but December's a great month and I'm really excited about talking about the reseller strategies that we can use during this month.
[0:00:56.1] STEPHEN: All right, let's get into it.
[DISCUSSION]
[0:01:00.3] REBECCA: So in honor of it being December, I have a cold as does most of America right now, either a cold or the flu or some other virus and just want to acknowledge that as we're getting into this because I can hear the congestion in my voice a lot. Stephen says it doesn't sound that bad but just want to get that out there.
So as we're getting further into December and cold and flu season, there are some key strategic moves that you can make in your Amazon FBA business, so that you can make the most out of these last few weeks of Q4, the last few weeks of 2022.
[0:01:32.7] STEPHEN: So the first thing that we want to talk about and this is specifically if you are selling holiday-related items. You know, whether it's Christmas lights or ornaments or anything holiday related for all the holidays that are going on right now, reprice that holiday-related inventory as soon as possible.
Reprice it to sell out, we've even got in our show notes, we'll put a liquidation repricer settings that you can use to help to liquidate that inventory because you need to get rid of these and sell out as soon as possible because most people have already purchased their holiday decor type items and time is really running out.
You know, you might want to wait a week maybe, I don't know, maybe two weeks at most but set up a repricer rule where you can liquidate that inventory as soon as possible. You use the repricer BQool and we will put links in the show notes for BQool, as well as our liquidation repricer rules so you can have that setup so you can just set that inventory up to sell out as soon as possible because if it's not going to sell this December, you want it gone. You don't want to still have that come January.
[0:02:35.9] REBECCA: The second strategy that we make sure that we are using every year is to be on the lookout during this time if you're doing retail arbitrage or online arbitrage for any type of buy-one-get-one-free sales. That is basically a 50% off coupon for the items that you're looking at which could sometimes be even better than clearance prices in some instances.
Now, if I say buy one get one half off, that doesn't usually get my attention. Sometimes it will if I have the time and it looks like a really good product that will sell quickly, I'll check on it because as basically 25% off but really, I love those buy-one-get-one-free sales and look for those whenever I can to get some really great items to resell in December.
[0:03:16.5] STEPHEN: Yeah because those items they're going to be selling pretty well on Amazon and a good price and if you can get it for a 50% off, yeah send that in as soon as possible to Amazon and make that money.
So the third tip is all about the toy category. Obviously, toys are the number one category that we love to sell on Amazon in December but how do you get the inspiration of which toys might be popular toys of the year? I mean, a lot of people go up and down the toy isles, they see what's on the end cap but is that actually what's selling or even selling for a profit?
But here's a few ideas that you can do to get an idea on what the profitable and really popular toys are for the year. If you have small kids, I mean, listen to what they're excited about when they're watching toy commercials come on, see what's on their own little lists, what they want to have Santa give them for Christmas.
Listen to kids even if you are doing retail arbitrage in the toy section and say, "Oh mom, check out this toy, I want this toy." See if it's a high flip on Amazon and if it's profitable, definitely look for that to buy. If you don't have small kids around or just want some more toy ideas, you can even go to YouTube and look for the new toy unboxing videos created by kids.
Now, you want to make sure that these are recent videos that have been uploaded maybe in the last week or two but these toys are – it's crazy how popular these videos are on YouTube, of little kids just opening up a box of toys and playing with it. Of course, a lot of the toy companies are paying them and sponsoring them or giving them free toys to open up.
But even the ones that aren't sponsored, you can see these toys and see what – how their excitement about the toys to see it if it's something you might be interested in selling. You can check out the comments of what parents or other kids are typing in the comments to see what's really hot.
Just kind of give you an idea of what might be popular this year and just to see what people are excited about and what they're looking for to buy for Christmas and that can give you an idea of something to resell this month.
[0:05:04.7] REBECCA: Yeah and not just with selling those items, we've talked about this in previous episodes as well, don't just look for what the hot toys are but look for what the accessories are that go with them, look for the things that are kind of peripheral to those items so that you can sell those alongside of it and probably not as many resellers are going to be looking at those items too.
So our fourth strategy that we use at this time of the year is to look closely on a regular basis at our excess and slow-moving inventory. Now, you can do this by going into your seller central and looking at your inventory, planning your inventory dashboard and it will show you what Amazon thinks are your excess items.
And we've had some items in the last couple of weeks show up there that I was like, "What? That should be selling right now, why is that not selling better than it is?" and you know, that happens throughout the year but especially right now, it's a great time to go in and just tinker a little bit with prices or setup some ads or do whatever you need to do to find out which items seem to just be collecting dust on the FBA warehouse shelves, not selling and use some of these sales velocity that's going on right now in December, which is the fastest it's going to be all year and start selling some of those items.
Do what it takes to improve the listing or lower the price a little bit and if just tinkering a little bit doesn't get them to be able to sell out quickly, then you might need to consider liquidating them and pricing them even lower, so that they are priced to just sell out because honestly, there are some items that if they don't sell during Q4, they're not going to sell and you just need to recognize what that is.
Amazon is trying to do a good job of showing you through your excess inventory page and that is reflected in your IPI score which of those items in your inventory are the ones that are moving the slowest or have the lowest potential to move quickly and you know, look and do something about what they're suggesting. Do something about the items that they are suggesting you move, do something about the items that are affecting your IPI.
It was on what makes suggestions right there on the page for what you should do and just remember too that Q4 storage fees are about four times what they are the rest of the year. So it could be possible that as they're sitting there not selling, you're losing 100% of your ROI that you expected on that item. So it's time to at least, sell the item and get some capital back. Sell the item, move on.
Obviously, there are some exceptions to this rule. There's going to be some seasonal items that are never going to sell when they're not in season but overall, everything is selling faster right now. Everything in our inventory that's not related to toys or Christmas, it's still selling higher than it does the rest of the year too.
So if you've got inventory that's just sitting there, dragging your IPI down, ramping up your storage fees, find out what you need to do to liquidate that inventory, get some of your capital back, reinvest it in better and faster selling inventory and like Stephen was mentioning before, you can go to fulltimefba.com/bqool and setup the liquidation repricing rules and you can find those rules in our show notes for this episode.
But if you go to BQool and get that repricer setup, you will find that it will help you to get some sales really quickly on some items that you've been holding on to.
[0:08:23.7] STEPHEN: A fifth strategy to focus on in December for Amazon sellers is to consider merchant fulfilling. So I know this is The Full-Time FBA Show, we focus on FBA, we want to get all that inventory to an FBA warehouse and we FBA are inventory 99.9% of the time but the only time that we consider merchant fulfilling is during the first few weeks, the first three weeks of December.
Now, merchant fulfilling is obviously, you having the inventory at your place and when the item is sold, you ship it to the customer rather than relying or outsourcing that to an Amazon warehouse and so you know, Amazon suggest that you hire in-stock for the holidays for FBA by December 1st. Well, that date has passed.
The reason why Amazon suggests that early date is because it takes time for your inventory to get shipped to FBA warehouses, get checked in, possibly a warehouse transfer to its final destination and time to go live for the gift buyers to buy it, that could take some time and so it is a really great profitable opportunity to merchant fulfill items during the first three weeks of December because merchant fulfill, doing that yourself cuts down all that time and makes your inventory live as soon as you list it.
So yeah, FBA is the preferred way to go but the first three weeks of the year, merchant fulfills is an opportunity and I just want to remind everybody, in years past, Amazon's always had an approval process to merchant fulfill toys during Q4. There is no requirement for that, starting last year and this year as well that you do not need a special approval to merchant fulfill the toys that you're already approved to sell through merchant fulfilled.
So the first three weeks of December definitely, if it's especially out-of-stock on FBA on Amazon, you want to fulfill those items yourself and make that money. If you're new to merchant fulfilling, there is a little course that can help you introduce yourself to merchant fulfilling and having all that stuff setup correctly, fulltimefba.com/mf, that stands for merchant fulfill. You can even use the coupon code "FT20" to save 20% off that little mini-course.
[0:10:21.2] REBECCA: And our final strategy that we want to make sure you're aware of for selling in December is don't stop sending in inventory to the Amazon FBA warehouses. So many sellers make this mistake of only buying enough inventory for Christmas shoppers and they think that, "You know, once Christmas is over, I'm done for the year" or "Once Christmas is over, I'm done for a while."
But many of the items that are selling really fast right now are going to continue to sell throughout the rest of this month, even after Christmas and well into January. Sales velocity's definitely going to decrease after that week of Christmas but it's not going to come to a screeching halt necessarily. It depends on which type of items you're selling but on items that have great sales rank, those items are still going to make you good money well into January.
So one of our strategies is that we don't just stock up for December but we make sure that we are well stocked for January too and we regularly have a higher January sales than we do in December. Also remember that after Christmas, a lot of Amazon customers are going to have gift cards that they received for the holidays and they're going to be so ready to use them. They're going to come to Amazon and return items that they received so that they can buy what they really wanted.
Even when it comes to toys, parents and grandparents are going to be buying the accessories to go with toys that the kids receive for Christmas and they need the little trinkets that go along with them or they need refills for things that go along with them and so even toys don't necessarily slack off after December 25th. So make sure that you're stocked up, you don't just completely stop sending in inventory and think, "Oh, I'll wait and pick up in mid-January".
Unless that's just your strategy is to just take a month off, I mean, and that's valid if you want to take a month off but know that your sales will take a hit, know that your sales can still be really, really great if you continue sending in inventory. Honestly, we truly believe that the only way Amazon sellers, FBA sellers will experience slow sales in the weeks after Christmas is that they're not stocked up with the right items.
[0:12:32.5] STEPHEN: Yeah and we want to do our best to help you get ready for January of next year. We've got a webinar coming up. It's actually, if you're listening to this the day the episode drops, the webinar's tomorrow night. It is all focused on how to get Q4 numbers in January. It's a free webinar, you go to fulltimefba.com.q1webinar. If you're listening to this after that webinar drops, then you can follow that same link and watch the replay, fulltimefba.com/q1webinar.
We want to help you make sure that your Q4 continues the momentum into January, so that you can experience Q4 numbers in January of next year. So join us again, fulltimefba.com/q1webinar. That's it for today with our December tips and we look forward to hang out with you again and next week on the show.
[ENDING CONVERSATION]
[0:13:22.2] REBECCA: As a reminder, all of the links that we've covered in this episode will be found in the show notes, fulltimefba.com/165, as well as the transcript of this episode.
[0:13:32.6] STEPHEN: Next week on the show, we're going to talk about how to handle post-Christmas price drops. Yes, after Christmas, sales slow down, some prices start to go down as well. We're going to talk about how to handle that so that you make the most of your profits post-Christmas. We'll see you next week on The Full-Time FBA Show.
[OUTRO]
[0:13:50.6] ANNOUNCER: That is all for this episode of The Full-Time FBA Show. So head over to fulltimefba.com/podcast, where you will find the show notes and links from this episode. While you're there, subscribe to our newsletter where you'll get several free downloads of our popular and helpful Amazon FBA resources. Now, take action on what you have learned today, so you can find success at turning part-time hours into a full-time income with Amazon FBA.
[END]