Since we're at the beginning of Q4, it's important to understand how best to make some strategic tweaks in running your Amazon business to make the most of the biggest selling season of the year. Today we'll be giving you our tips on how to make the most of your Q4 with the pivots you can make to maximize your Q4 profits.
Q4 is vastly different from any other time of the year and thus requires a different approach to selling. The first step is making sure you are well-prepared for the Q4 profit snowball. In our conversation, you'll learn why sourcing becomes your number one priority, why you need to get your inventory to Amazon quickly, how next-day shipping can be a key to your success, and why gift- and food-related inventory can be a Q4 goldmine. We also discuss which of your sourcing guidelines are worth adjusting, while discovering that Q4 is the perfect time for you to step up your hustle. Be sure to listen today.
Listen on the podcast player below.

Like what you hear? Tell a friend… and be sure to leave us a rating and a review. Here's how.
Key points from Episode 158:
How being properly prepared for Q4 can lead to higher profits.
Making sure that sourcing inventory is your number one priority.
Why you need to get your inventory to Amazon ASAP in Q4.
How a switch to next-day shipping for OA during Q4 can set you up for success.
Gifts as the best type of inventory during Q4.
Why selling food-related items could be a Q4 goldmine.
Selling under approved categories, and adjusting ROI and sales rank guidelines.
Why Q4 is the time for you to step up your hustle.
Links and resources mentioned in this episode:
Right-click here and save as to download this episode to your computer.

The Reseller's Guide to
a Year in FBA
One of the ways you can make selling on Amazon FBA easier is to know ahead of time exactly what to expect each and every month of the year.
Imagine what it would feel like knowing you were not missing out on any of the opportunities that will come your way this year. Imagine working on your Amazon business knowing exactly what your priorities are, what you need to avoid, and what you need to accomplish during each month to make progress toward making this year your best sales year ever.
Now you can with the course The Reseller's Guide to a Year in FBA: A Month by Month Guide to a Profitable Amazon Business. The package includes a 220+ page ebook, live training videos throughout the year, a private Facebook group, and more!

Back to the main page for The Full-Time FBA Show


More Episodes from the Full-Time FBA Show podcast:
Don't miss an upcoming episode! Subscribe, download episodes, and review the Full-Time FBA Show:

Episode 158 Transcript: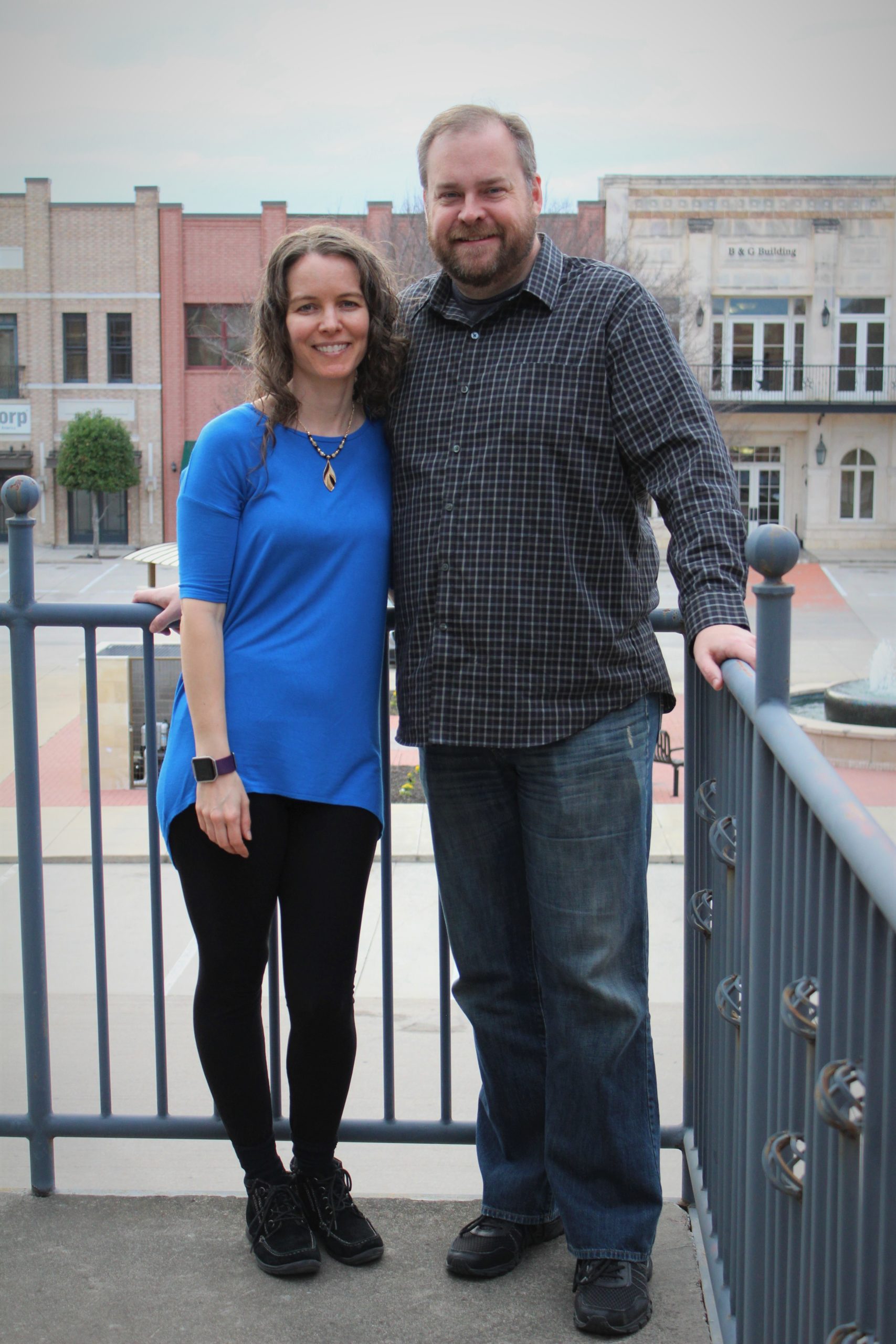 [INTRODUCTION]
[0:00:01.8] ANNOUNCER: Welcome to The Full-Time FBA Show. In each episode, it's our goal to help you turn part-time hours into a full-time income, selling almost anything on Amazon. Now, your hosts of the show, Stephen and Rebecca Smotherman.
[WELCOME]
[00:00:21] REBECCA: Hello there, and welcome to another episode of The Full-Time FBA Show. We are on episode number 158. Today, we're going to be talking about the top Q4 pivots we take in our Amazon FBA business. During Q4, we don't just keep going business as usual, we make some changes. Here to talk with me about those changes today is my co-host, Stephen Smotherman. How are you, Stephen?
[00:00:45] STEPHEN: I'm good. It's October, it is my birthday month, it's time for baseball playoffs, and it's time for Q4 as an Amazon seller. You know what, we do things a little bit differently in Q4, and so we're going to talk about our top pivots in our Amazon business for these final three months of the year.
Before we get into the pivots that we're going to be talking about, I just want to remind everybody that we've got a free book that you can go download. It's called Online Arbitrage Tips. If you go to fulltimefba.com/oatips, we'll put the link in the show notes. But you can go there and download our eBook about online arbitrage tips that will help you when it comes to online arbitrage, which is basically going online to stores, buying stuff to sell on Amazon.
This book will help you give you some ideas to improve your online arbitrage, strategies and help take your Amazon business to another level by adding online sourcing to your business strategies when it comes to Amazon. Fulltimefba.com/oatips, be sure to get that book and you will be added to our newsletter so that you can get our weekly updates in your inbox. We send updates around twice a week, and there's always good stuff to help your Amazon business get to the next level.
[00:01:54] REBECCA: Before we get into our topic today any further, I just want to acknowledge that every time we say pivot, I cannot help but think of Ross Geller trying to carry a couch in a very small stairwell and—
[00:02:08] STEPHEN: Pivot.
[00:02:09] REBECCA: Yelling pivot over and over. So if you too are listening to this and have that image in your head, know that you are not alone.
[00:02:15] STEPHEN: Yes.
[00:02:16] REBECCA: It's the middle of October, Q4 is in full swing. We are very excited to start seeing our sales increasing even more than normal. But the real magic of Q4 is going to be coming in November and December. Those Amazon sellers who are best prepared for that time are going to have a really highly profitable Q4.
Now, Q4 can be a totally different animal compared to the rest of the year of selling on Amazon. There are some things that we do differently in Q4 to take advantage of those amazing profit opportunities all around us that we don't typically do throughout the rest of the year. Get us started, Stephen. What is pivot number one?
[00:02:55] STEPHEN: All right. Pivot number one for Q4 is to make sure that sourcing is our number one priority. I mean, there's other things that are important and that we need to get done. But sourcing, inventory, getting as much inventory to Amazon, as much of the right inventory to Amazon, is our main priority. Everything else becomes secondary, and there's some things that we shouldn't even do at all.
I mean, I think we've got a whole episode, I'll put the link in the show notes on the things that you need to not be doing during Q4. There are certain things like trying a new strategy. That's just not the best use of your time, during this three-month time period.
I'll tell you this, the three months of Q4 Go by super fast, so you want to use as much time as possible, focused on sourcing because that is the key. Source as much as you possibly can. outsource or focus on other things very minimally so that your main strategy is sourcing inventory.
[00:03:50] REBECCA: Pivot number two goes hand in hand with that first one. That is, that our second priority is getting our inventory to Amazon as fast as possible. The faster that inventory goes live, the faster it can sell, and then that's the faster we can get our capital back to reinvest into more fast-selling inventory. Of course, throughout the year, we're always trying to get our inventory to Amazon as fast as possible. But we really ramped that up during this time of the year because we don't want to miss out on anything because we left our inventory just sitting there waiting to be shipped into Amazon.
[00:04:22] STEPHEN: Yeah, sometimes even with our online arbitrage sourcing, we like to upgrade from the free shipping to next day shipping just so we can get it faster so we can get to Amazon faster. However, you can get your inventory to Amazon as fast as you can is super key.
Pivot number three is that, we have a huge focus on sourcing more gift type items that sell quickly. Toys obviously are the main thing, but there's other gift type items that are out there. I mean, think that if someone will buy something as a gift for somebody, check the Keepa graphs, see what are the sales and prices to expect during Q4 and source those items.
The gift quality items are a huge, big rush. People are willing to pay more than usual for gift type items than they are the rest of the year for those exact same items. That's where you can really make some good money. Whatever people give us gift, obviously toys, but other items as well, is a big focus for our Q4 every single year. It always rewards us well with our pocketbooks.
[00:05:20] REBECCA: Another pivot that is great to make during this time of year is pivoting towards sourcing more food-related items. October, November, December, these have some of the biggest food holidays going on throughout the year. You've got Halloween, with all the candy, you've got pumpkin season. Apparently, that's like a thing now. Pumpkin spice season, I don't know, it started in like September this year. Thanksgiving, friends giving, you've got Kwanzaa, Hanukkah, Christmas, these are all big-time food focused gatherings that are going on all across the US and throughout the world.
Groceries can be really profitable, especially when you're looking at things like baking supplies, containers, tools, things that go along with baking, these types of gadgets, things that go along in the kitchen with making these specialized holiday types of food. Be looking for those things, even if you don't sell primarily in those categories, either home and kitchen or grocery throughout the rest of the year. Now is a really great time to be looking at which items are profitable now that you wouldn't necessarily buy another time of year.
I know that is something that we have focused on every year that we've just really enjoyed is food related things during Q4. If for some reason you have any items that are leftover, just call them back to your place of business and or home, and you've got some holiday yumminess throughout the rest of the year. Just kidding, that doesn't happen. You're going to sell everything.
[00:06:55] STEPHEN: Exactly, exactly. Just be sure when you're sourcing these items to make sure that you're approved to sell whichever category or whichever brand that you're wanting to sell, so that you aren't stuck with that unsellable inventory because you're not approved to sell it.
So pivot number five, when it comes to sourcing during Q4, with lowering our ROI guidelines and raising our sales rank guidelines, we're able to find more inventory. I mean, the sales velocity on Amazon increases a lot so that it becomes a little more comfortable buying higher ranked items or items with lower ROI.
It's also an opportunity where we go deeper on buys, because of that sales velocity, there's more of those items selling on Amazon. And so we can actually, if we're feel comfortable during the first nine months of the year to buy maybe five, maybe we'll do ten for Q4. But as always, we don't just make these decisions blindly. We always look at a Keepa graph, we check out what the Keepa ranking history is, pricing history is and the trends of where those ranks and prices are going to make our best sourcing decision.
So adjust your criteria of your ROI and sales rank guidelines and you might build to find more inventory, and more inventory means more profits, right?
[00:08:03] REBECCA: Our final pivot that we're going to discuss today is more hustle. Now, this one is controversial in our household. Wouldn't you say, Stephen?
[00:08:12] STEPHEN: Yes.
[00:08:13] REBECCA: Because you and I don't necessarily see eye to eye on this one.
[00:08:15] STEPHEN: We don't have the same definition sometimes of hustle.
[00:08:17] REBECCA: No, we don't. Or the same threshold of the amount of hustle that we can tolerate.
[00:08:22] STEPHEN: Yes, that's true.
[00:08:23] REBECCA: So I don't normally like the hustle mentality throughout the year. Actually, both of us, I feel like. We're not very hustlely. We like to just take it slow and steady. We work hard throughout the year. We usually have a pretty focused work mentality, but we're also pretty chill. We take a lot of breaks. We make sure we're getting plenty of rest.
But in Q4, we do like to ramp things up and work more hours than we would the rest of the year, for the most part within reason. Now, we are not like 80 hours a week going crazy. Our kids are like, "Mommy, Daddy, where are you?" kind of a thing. But we do work more hours, wouldn't you say during Q4 than the year?
[00:09:00] STEPHEN: Yeah. We work more hours and try to jam as much sourcing into that time period or processing into that time period as possible, and do a lot of hustling.
[00:09:10] REBECCA: But we don't ever do it, and I feel like I'm always trying to pull us back. Like Stephen loves to work way more than I do. I really love to rest. I enjoy working, but I'm also like, "Man, it would be nice to not do anything this evening."
So anyway, we don't overdo it, but we do work more and we do get a lot busier with work during Q4 and the preparation time for it. But we do make it a priority 100% to make sure that our family and our friends are getting the attention that we want to give them, being able to celebrate together, make memories during the holidays, not just with our kids but with extended family too.
We want our family and friends to know how much we love them by using time as a priority to show them that they are a priority to us, and it's not just about work. Make sure you're getting the hustle in, and you're doing as much as you can worth your time to make the most of it for the season, but also not overdoing it and neglecting your family and friends.
[00:10:07] STEPHEN: Yeah, we definitely move a few things around on the calendar to find more time to go get more inventory, because we understand, the more inventory we can get the Amazon, potentially the more sales and the more profits during this time. But we definitely don't overdo it.
I'm really thankful for Rebecca's influence in my life and how she's helped me calm down, because yeah, I could do this all day and all night and that's very unhealthy overall. So we want to have a healthy balance in her Amazon business, and thank you for helping me to get past that, and find a healthy way to get things done, and make some good money, but not sacrifice our health or our relationships that we have or our own relationship. Thank you for that.
Q4, it's definitely a different animal and so it needs to be treated differently. These are some of the ways that we like to pivot our Amazon business to kind of take advantage of the opportunity that Q4 brings. Hopefully, it's been helpful for you as well.
If you would like some more tips and tricks on how to work in your Amazon business throughout the year, from January to December, we've got a course, The Resellers Guide to a Year in FBA. That course walks you through everything you need to know from January to December of what to do, what to take advantage of when it comes to opportunities and make some good money, how to best prepare for the things that are coming up around the corner, and really make sure you don't miss out on the opportunities that are out there.
You go to fulltimefba.com/yearinfba. We'll also put a link in our show notes page walking you through how to find that course. But it's a course that will help you out year-round. We've got videos, webinars throughout the year walking you through what to do, as well as a PDF download book for you to see each month of the year what to do, what to avoid, and what to focus on. So fulltimefba.com/yearinfba.
[00:11:51] REBECCA: Thank you once again for joining us for The Full-Time FBA Show. You can find the show notes for this episode at fulltimefba.com/158. This is episode number 158. You'll find the transcript of this episode and any links that we mentioned in the show.
[00:12:06] STEPHEN: Next week on the show, we're going to be talking about how to deal with Amazon fee increases. I tell you; it's going to be a fun filled, exciting, just really awesome show talking about fee increases. But how you respond to fee increases in the perspective that you have can actually make or break your Amazon business, so we'll walk you through that. How to deal with these fee increases and still come out on top. We'll talk about that next week on The Full-Time FBA Show.
[OUTRO]
[00:12:31] ANNOUNCER: That is all for this episode of The Full-Time FBA Show. Head over to fulltimefba.com/podcast, where you will find the show notes and links from this episode. While you're there, subscribe to our newsletter where you'll get several free downloads of our popular and helpful Amazon FBA resources. Now, take action on what you have learned today, so you can find success at turning part-time hours into a full-time income with Amazon FBA.
[END]