Last week we talked sourcing strategies and this week we discuss all things sourcing mindset. Whether you want to believe it or not, your mindset is crucial to successful sourcing of profitable inventory to sell on Amazon. We'll discuss today how your mindset can influence your actions and lead you to successes — or it could sabotage your business and lead to failures.
From shifting your mindset to help find new inventory, to changing your mindset on a good versus bad store experience, we learn all about the importance of removing assumptions and the power of adjustment. This episode promotes flexibility, changing plans, and making sourcing part of your day-to-day routine.
Listen on the podcast player below.

Like what you hear? Tell a friend… and be sure to leave us a rating and a review. Here's how.
Key points from Episode 139:
Understanding how to define and set your mindset to ensure your Amazon success.
The ways your mindset can affect your business, both positively and negatively.
How to adjust your mindset to find new inventory to sell on Amazon.
The importance of removing our assumptions.
An empty cart does not equate to failure.
How to use different stores for inventory and how to adjust your sourcing plan when necessary.
Make sure to think 0f sourcing opportunities even in your non-working time.
Links and resources mentioned in this episode:
Right-click here and save as to download this episode to your computer.

The Reseller's Guide to
Pricing for Profits
Do you have a strategic pricing strategy for the items you're selling on Amazon? Your pricing game plan can determine whether your Amazon FBA business succeeds or fails.
Amazon (as a seller) has a pricing strategy… and successful third-party sellers have a pricing strategy. It's about time you had a tactical and calculated pricing strategy that will help take your Amazon business to the next level.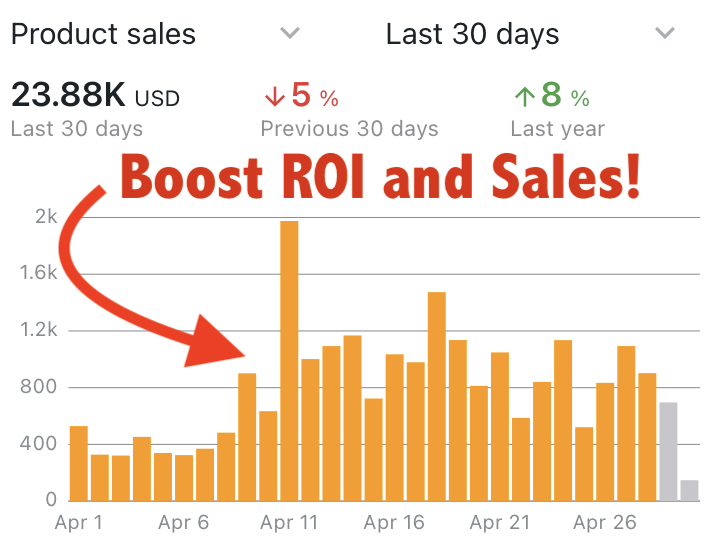 In The Reseller's Guide to Pricing for Profits, we'll help you craft and execute the perfect pricing strategy that will help you increase your profits while still consistently selling your inventory. With this course you'll be able squeeze more ROI out of every single items in your inventory. With increased profits you'll be able to grow your Amazon business faster and set yourself up for long-term success.
The course is a combination video course (3+ hours of training) and a 70+ page ebook. The videos and book both share the exact same content (so you can pick the format you most like to learn from). The course also comes with multiple bonuses no additional charge!
As a special "podcast perk" you can use the coupon code PROFIT at checkout to save $10 off the cost of enrolling in The Reseller's Guide to Pricing for Profits.

Back to the main page for The Full-Time FBA Show


More Episodes from the Full-Time FBA Show podcast:
Don't miss an upcoming episode! Subscribe, download episodes, and review the Full-Time FBA Show:

Episode 139 Transcript: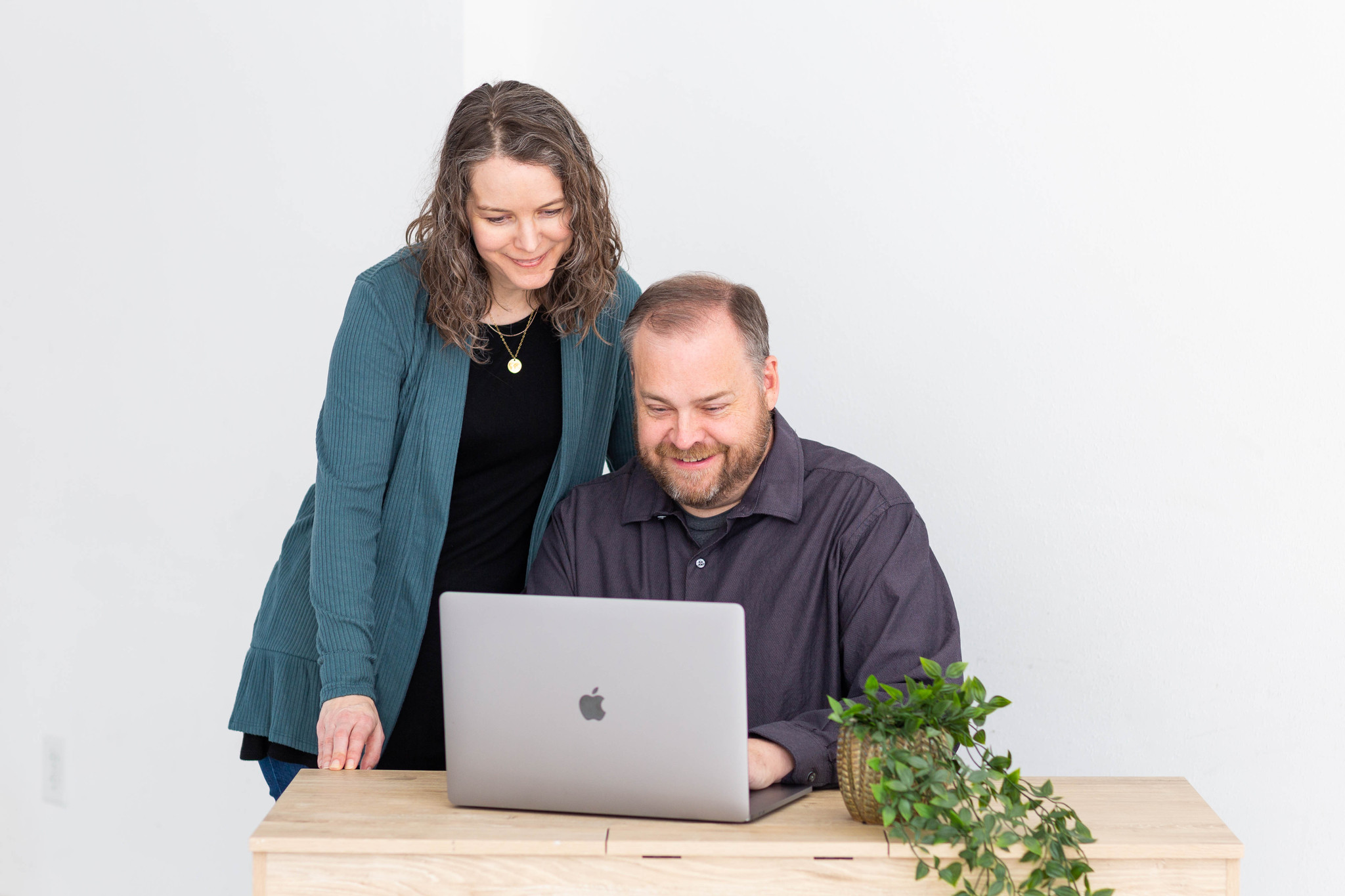 [INTRODUCTION]
[0:00:01.8] ANNOUNCER: Welcome to The Full-Time FBA Show. In each episode, it's our goal to help you turn part-time hours into a full-time income, selling almost anything on Amazon. Now, your hosts of the show, Stephen and Rebecca Smotherman.
[WELCOME]
[0:00:21.7] REBECCA: Hello there and welcome to this episode of The Full-Time FBA Show, we are on episode number 139 today, we're going to be talking about sourcing mindset hacks to find more inventory. Here with me today to talk about this is my cohost, Stephen Smotherman.
[0:00:35.9] STEPHEN: Yeah, last week we talked about sourcing strategy hacks, today, we're going to get all up in our heads, talking about some sourcing mindset hacks but it's also a really special day because it's our third poddiversary! Woo. I can't woo.
[0:00:50.6] REBECCA: You can woo okay.
[0:00:52.0] STEPHEN: I can't. I can't do the really cool woo though.
[0:00:54.7] REBECCA: Woo-hoo.
[0:00:55.2] STEPHEN: I can't do a woo. I'm a wannabe wooer.
[0:00:57.7] REBECCA: Yeah, it's okay but it's very exciting that we're having our third poddiversary. I don't know if we made that word up or if that's like in general usage out there but three years of podcasting, pretty exciting.
[0:01:09.9] STEPHEN: Yeah, three years and we're up to episode 139, so let's get to that episode today on The Full-Time FBA Show.
[DISCUSSION]
[0:01:20.5] REBECCA: Well, I happen to think that it is very fitting that on our third poddiversary, we're going to be talking about mindset because that is probably one of the most popular topics for you and me to talk about, Stephen.
[0:01:31.3] STEPHEN: Absolutely, yes.
[0:01:32.5] REBECCA: Anybody who has listened to the show or has read anything either on our blog or any of our courses on a regular basis, you know that we always love to talk about mindset and so, mindset is basically how you view the world, how you view the things that are happening to you, how you view the things that you're involved in. It's kind of an easy way to break it down as into like a positive and negative type view, either you view things positively or negatively.
That's really oversimplified, there's a lot of ways that mindsets can be kind of divided up into these binaries of growth mindset, fixed mindset, scarcity, and abundance but really, mindset, it's not woo-woo, that's another use of the word woo. Different from the woo, but really, it's not kind of hocus-pocus type, name it, claim it, just think positively and things will turn out okay. It's not like that.
But instead, it's a frame of mind and an outlook on life, it's really a very important part of your Amazon success, whether you know it or not and so we just want to talk about some things that really can affect your business and can hold you back if you're not aware of what's going on when you have these types of mindset and we want to give you some mindset hacks that will help you to find more inventory and be more successful in your business.
[0:02:50.7] STEPHEN: Yeah, your mindset is crucial because your mindset can help you set yourself up for success or your mindset can get in the way and cause you to fail and learning issue, we get the right mindset but before we get into these tips, we just want to make sure everyone knows about the book called Mindset by Carol Dwek. She's the one who really came up with this whole thought pattern and really explained it well in a book.
You can actually go to fulltimefba.com/mindset to get the book but it helps break down the growth mindset versus the fixed mindset and how that impacts every part of your life, your business, your family, your work, all sorts of type of a relationship. Your mindset is hugely important and you can change your mindset to become more of a growth mindset, where you're thinking positively and have a positive outlook on things versus a fixed mindset where you think that everything is fixed and nothing can be changed.
All right, let's jump into a few ways that we can adjust our thinking to find more inventory and more success with our Amazon business. The first mindset hack is, don't make any assumptions. Like when you're outsourcing, scan everything. If you're going to a new store that you have never been to before, scan everything. Don't think, "Who would buy that?" Don't think that because if you're thinking that, you might be missing out on a profitable opportunity.
I've told this story many times for many years, that I was at a clearance section in Walmart and I saw a piece of plastic with a sticker on it. That's what it was, it was a piece of plastic with a sticker on it.
[0:04:25.2] REBECCA: That makes it sound so generic. It was a toy.
[0:04:27.5] STEPHEN: Yes, it was a plastic toy that had a sticker on it and it was on clearance for like $4 and I'm like, "Who's going to buy this piece of plastic with the sticker on it. I mean…" but, I decided, "Okay, don't make any assumptions, scan it." So, I scanned it and it was selling for $80 and I'm like, "What?" Not just priced at $80 but actually selling for $80. We're looking at the Keepa graph, we're like, "This thing is selling for $80?" and then I realized, there's multiple variations and all of them were selling for $70 to $80.
I started looking it from that particular piece of plastic with a sticker on it and every Walmart I went to, even buying some at full price in the regular toy section because it was a toy and made some really good money for a long time because I did not make an assumption and everyone else who sourced that clearance section, probably made the same assumption I did at first.
"Why would anybody want to buy that on Amazon?" and so, but, you know what? Scan everything, don't make assumptions. There's a lot of times where we can make assumptions that we're talking ourselves out of buying inventory before we even actually get the data to tell us whether or not we should buy it or not.
[0:05:32.9] REBECCA: Yeah, and I always feel like I need to clarify things when you tell the story like, I just jumped in and clarified, it's not just a piece of plastic, it's a toy. But when I say that it's a toy, it really is just a piece of plastic. It doesn't have any moving parts, it doesn't have anything to it other than a piece of molded plastic.
[0:05:51.3] STEPHEN: Yes.
[0:05:51.6] REBECCA: It's very, very simple, and yet it was selling for $80.
[0:05:55.6] STEPHEN: Yes and man, we've loved finding those items.
[0:05:59.6] REBECCA: Yeah, I wish we could still find that but –
[0:06:02.0] STEPHEN: Me too.
[0:06:02.3] REBECCA: It's kind of out now.
[0:06:02.6] STEPHEN: Right.
[0:06:03.1] REBECCA: Oh well, so that brings us to our second one. Our second tip for you today about how to have the right mindset when you're sourcing in a way that will lead you to find more inventory is to always grab a cart when you are retail arbitraging, I just made that a verb.
So imagine, when you're going into the store, grab a cart, don't go into a store thinking, "Well, I'm just going to go in and see what there is" without getting a cart to put inventory in it. As you are going through the store, just imagine that you're going to fill that cart up. Don't go in thinking, "Well, I'm probably not going to find anything here so why bother with a cart? Once I find something, then I'll go get the cart."
No, always get the cart when you're walking in the door because you're just setting yourself up to succeed in that way. There's a quote that's attributed to Henry Ford and it says, "Whether you think you can or you think you can't, you're right" and so much of our attitude determines whether we're going to succeed or fail.
Now, I'm not saying that there's some supernatural thing going on where if you get a cart, it will fill up. You know, this isn't like some field of dreams, if you build it, he will come thing. But, if you go in expecting like, I'm probably not going to find anything, why bother with a cart. You're just setting yourself up with a mindset to like, not even do a good job of looking, not even do a good job of scanning.
But, if you have the cart there, you're ready, you are fired and ready to go and you are going to find inventory and have a place to put it and it's going to be more successful trip than if you hadn't grabbed that cart.
[0:07:31.5] STEPHEN: Yeah, if you assume you're not going to get anything, you're probably going to quit sooner than if you had have the outlook that you're going to fill up a cart. There's just so many things that might be going on in the back of our heads without us even knowing that grabbing a cart when we're going to do some retail arbitraging, will help us to maybe find some more success and find more inventory that way.
The third sourcing mindset hack kind of going along with always grabbing a cart is like, don't let an empty cart make you feel like a failure. If you end up spending an hour at a store and you don't find any inventory, I know it can make you feel like a failure like you wasted an hour but that is not true at all. An empty cart means you didn't waste your sourcing money on bad inventory.
So if you do experience an empty cart, don't worry about it. Again, like we talked about last week on The Full-Time FBA Show, sourcing comes in waves. There are times where you'll fill up carts or you will fill up your entire cart with inventory and then there's going to be some days where you're going to just barely have a trickle of inventory you find.
Don't let the times where things are slow because you to decide that you want to quit or it's not working because there will be times when things are awesome and you're able to fill up your cart or fill up your car and so remember again, sourcing comes in waves. So ride those waves and obviously, if you fill out a cart, it's a lot more fun.
You know the wave is over and you're just kind of drifting along but don't let an empty cart make you feel like a failure. You are not a failure at all.
[0:08:53.3] REBECCA: Tip number four for mindset hacks to find more inventory is to source different stores whether you are doing retail arbitrage or online arbitrage for the day. Make sure you're going to different stores, you've got a plan and you're getting out there.
You are following through on your plan but if you find a winner, if you find a store that is producing more inventory than you had expected and it is taking you more time to go through that inventory and to find the things to resell, adjust your sourcing plan. Have a plan but then also be flexible with it. It's good to have the mindset that you can find a winner and then go with that.
Be flexible to go with that wave of sourcing takes you, whether you are doing some online sourcing and follow a rabbit trail or you stumble across a coupon code that's going to end up being really profitable or whether you're in a retail store, brick-and-mortar store and you find, "Wow, there's more stuff on this aisle than I expected when I set aside the amount of time I did to come here today."
Those are times when it is good to say, "You know what? I am going to kind of veer off my plan and I am going to focus on this today."
[0:09:59.2] STEPHEN: Yeah, if you plan on going sourcing and you're like, "I'm going to go to this one shopping center because it's got Target, it's got a Walgreens and it's Coles and it's got a TJ Max. I'm going to go hit all these stores" but then when you go to a Target and all of a sudden you're filling up a cart at Target, maybe you might think to yourself, "I am going to ditch the rest of these stores and hit every Target in the area that I can get to" yeah, just go with the flow, go with the wave and you can find some inventory if you are flexible with your plan.
Last sourcing mindset hack that we're going to be talking about today is to always be sourcing. Sometimes we plan our sourcing and it is always good to plan your sourcing. If you don't plan your sourcing, then you are not going to go sourcing and there are times when we are out doing things in our regular normal everyday life that we can actually fit some sourcing in.
There is a time when I went to get some gas and I was going to get some ice for a camping trip and I went into a gas station to buy some ice and I noticed a little table of some clearance toys that they were getting rid of. I was like, "Ooh" so while I was in line, I was scanning some items and I could find some items to sell that I bought at a gas station.
Another time, I needed to change my oil, I went to an auto parts store to get some oil to change oil and I noticed they had a little clearance section there, other items that were on sale. I could take some time to do a little bit of sourcing. If you could work in five or ten minutes of sourcing into your regular everyday life, you might find some inventory items.
If you go into the grocery store and you could go down the toy aisle, maybe grab a few things and see if you can find some items that are profitable in the toy aisle. I mean, there's just that possibilities are endless. Just always be sourcing, definitely don't do like I did sometimes, this was many years ago before I went in better.
Where I would go into a store for one purpose and end up spending an hour there sourcing while my wife waited in the car for me.
[0:11:46.0] REBECCA: Honey, why haven't you come back out with the milk yet? I thought you were just going to run right in?
[0:11:50.7] STEPHEN: Right, don't do that. Just make sure that you source just a little bit more and if you've got someone waiting in the car, text them and let them know and ask them if it's okay because just be respectful to the people you're with but just always be sourcing. There are ways to completely implement more sourcing into your busy schedule.
[0:12:05.6] REBECCA: So hopefully these tips have been helpful for you and you have thought of some ways that you can change your mindset to open up your eyes to different ways to find more inventory for your Amazon FBA business. We hope that it's been helpful, these are things that we have worked on improving our own mindset over the years and that's why we wanted to share it with you today.
[CLOSING CONVERSATION]
[0:12:26.4] REBECCA: Well that is all we have for you today on this episode of The Full-Time FBA Show. As a reminder, we always have the shownotes and the transcript of this episode available for you on our website, fulltimefba.com/139 because this is episode number 139. You can find the links, any links that we're mentioned in this episode, and the transcript if you were not able to make note of everything that you wanted to make note of during this episode.
[0:12:53.3] STEPHEN: We want to shout out and thank you to a listener who left us a five-star review. The user name was Keagan's Mom, so whoever Keagan's Mom is, thank you for this review. Keagan's Mom wrote out, "Such great material for newbies like myself who are about to get started with Amazon FBA. I listen to about 10 podcasts back-to-back. I can't wait to listen to more." So thank you Keagan's Mom, Keagan I think you have an awesome mom.
[0:13:18.0] REBECCA: Well, thanks again for listening. We hope that you have a great week ahead and next week, we're going to be talking with you about the top pitfalls on selling on Amazon and why some sellers quit. So be sure and tune in again next week.
[OUTRO]
[0:13:32.0] ANNOUNCER: That is all for this episode of The Full-Time FBA Show. So head over to fulltimefba.com/podcast, where you will find the shownotes and links from this episode. While you're there, subscribe to our newsletter where you'll get several free downloads of our popular and helpful Amazon FBA resources. Now, take action on what you have learned today so you can find success at turning part-time hours into a full-time income with Amazon FBA.
[END]