The Full-Time FBA Show


Amazon Reseller




Strategies & Stories
Are you ready for a brand new podcast that will help you unlock the secrets of turning part-time hours into a full-time income via Amazon FBA? Hosted by Stephen and Rebecca Smotherman, this podcast will include conversations about profitable Amazon reseller strategies, proven steps to growing your business, and how to actually make more money while spending less time doing it. We'll also feature interviews with successful full-time Amazon resellers who will share stories about their journey to success.
Below, we'll show you where you can subscribe, download, and leave a review for The Full-Time FBA Show.
1. Subscribe!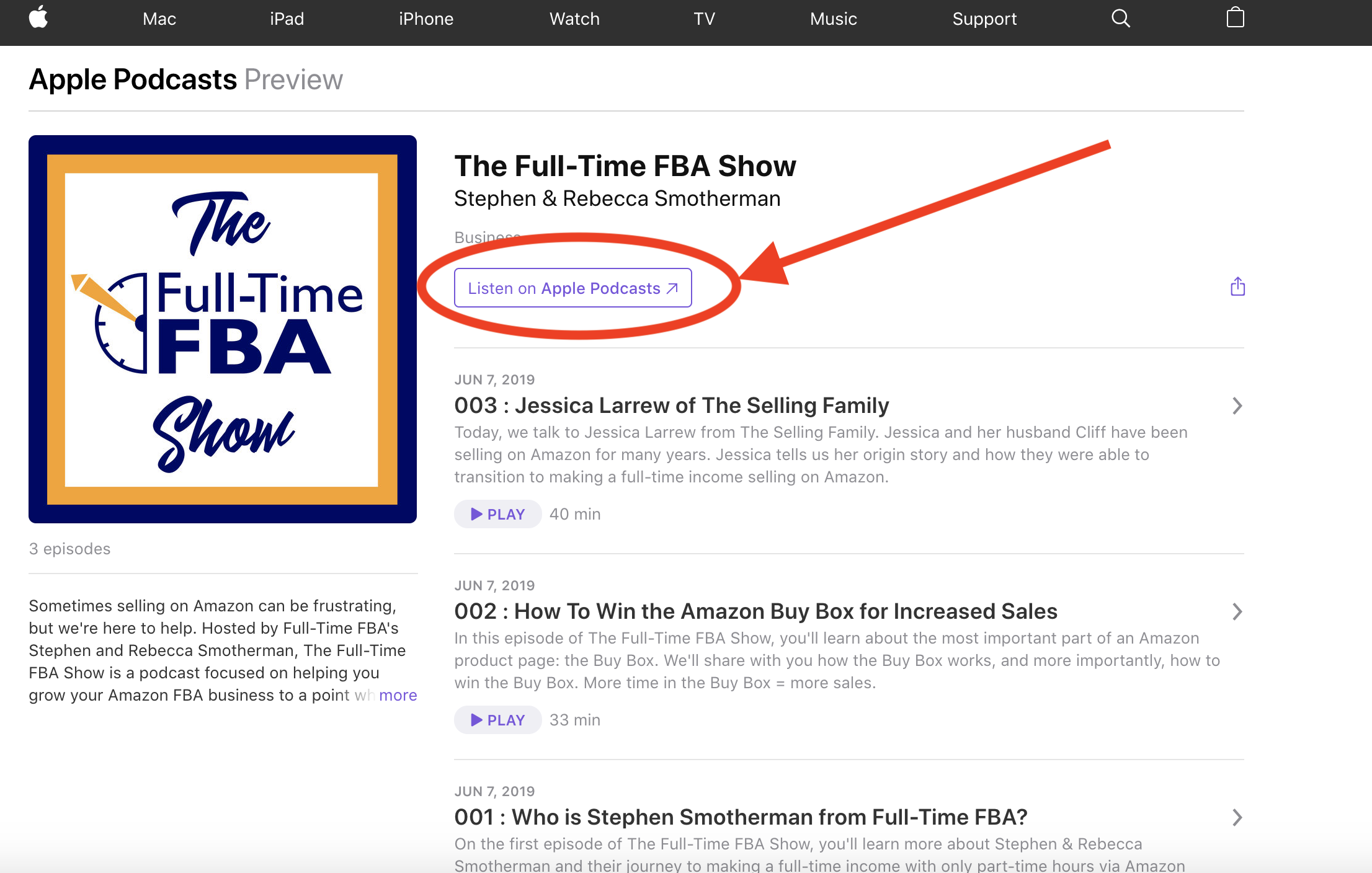 2. Download!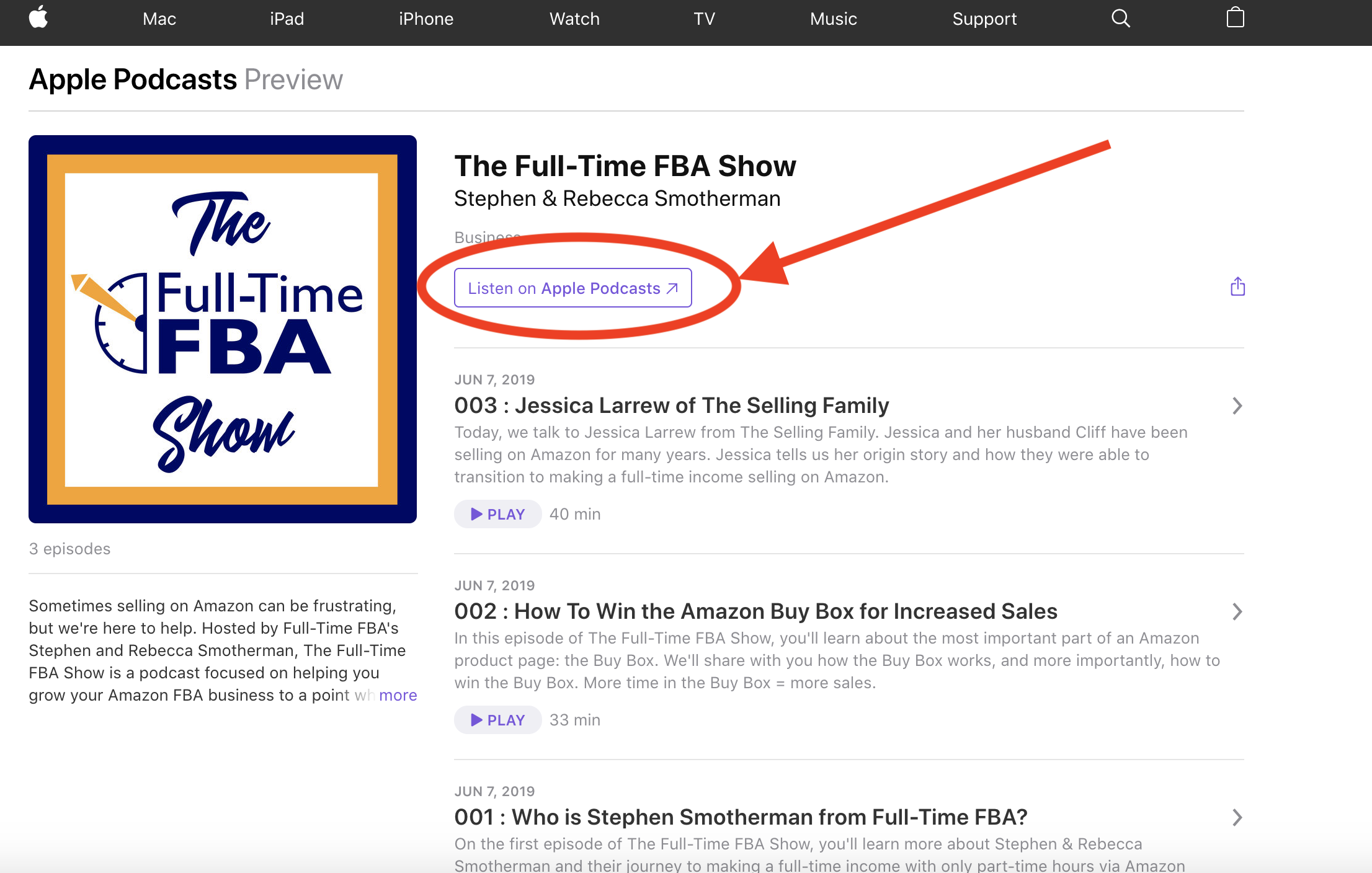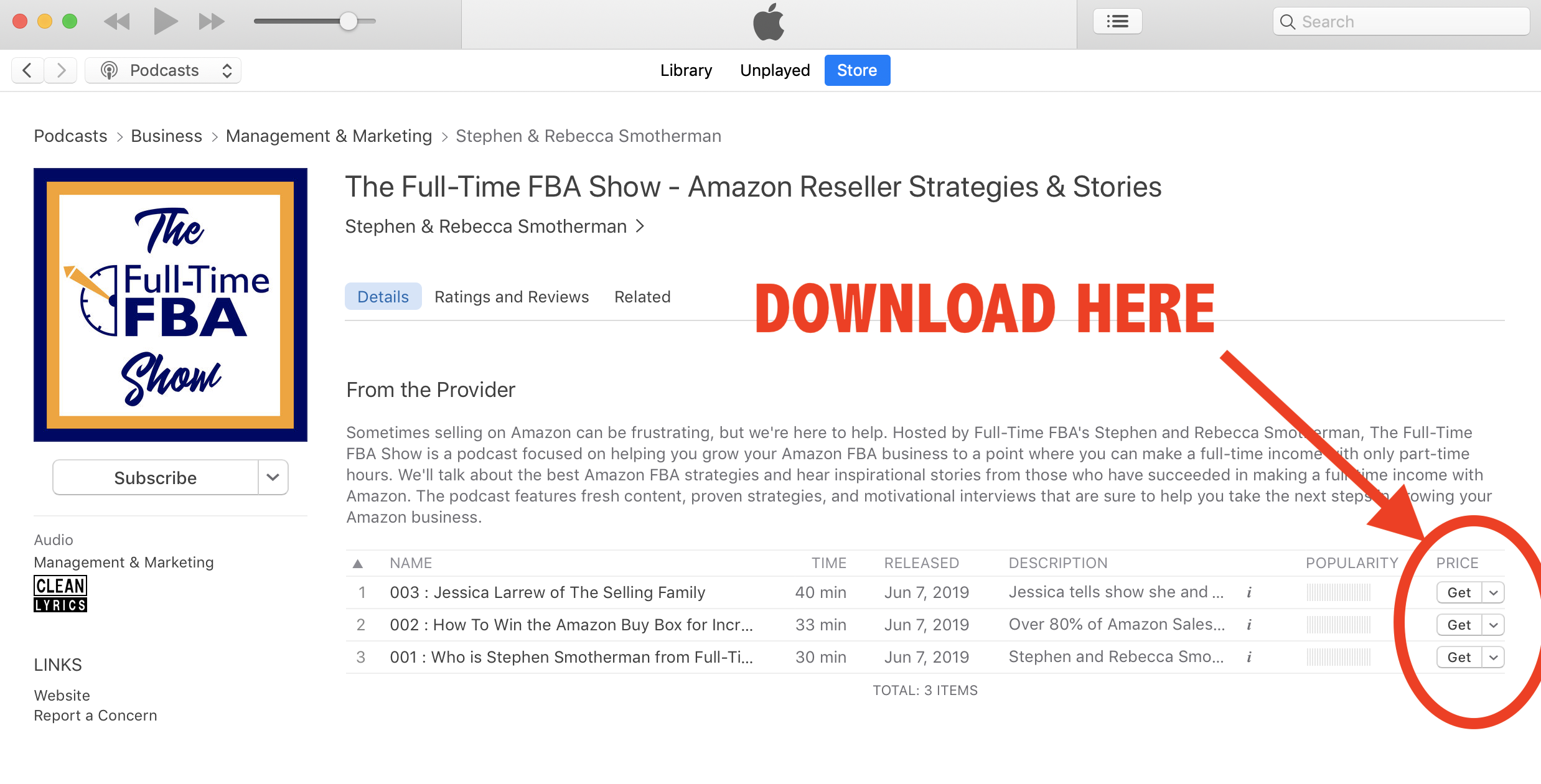 3. Rate and leave a review! 
Click here and follow the instructions below to rate and review the podcast on iTunes. See the four images below for where to rate and review.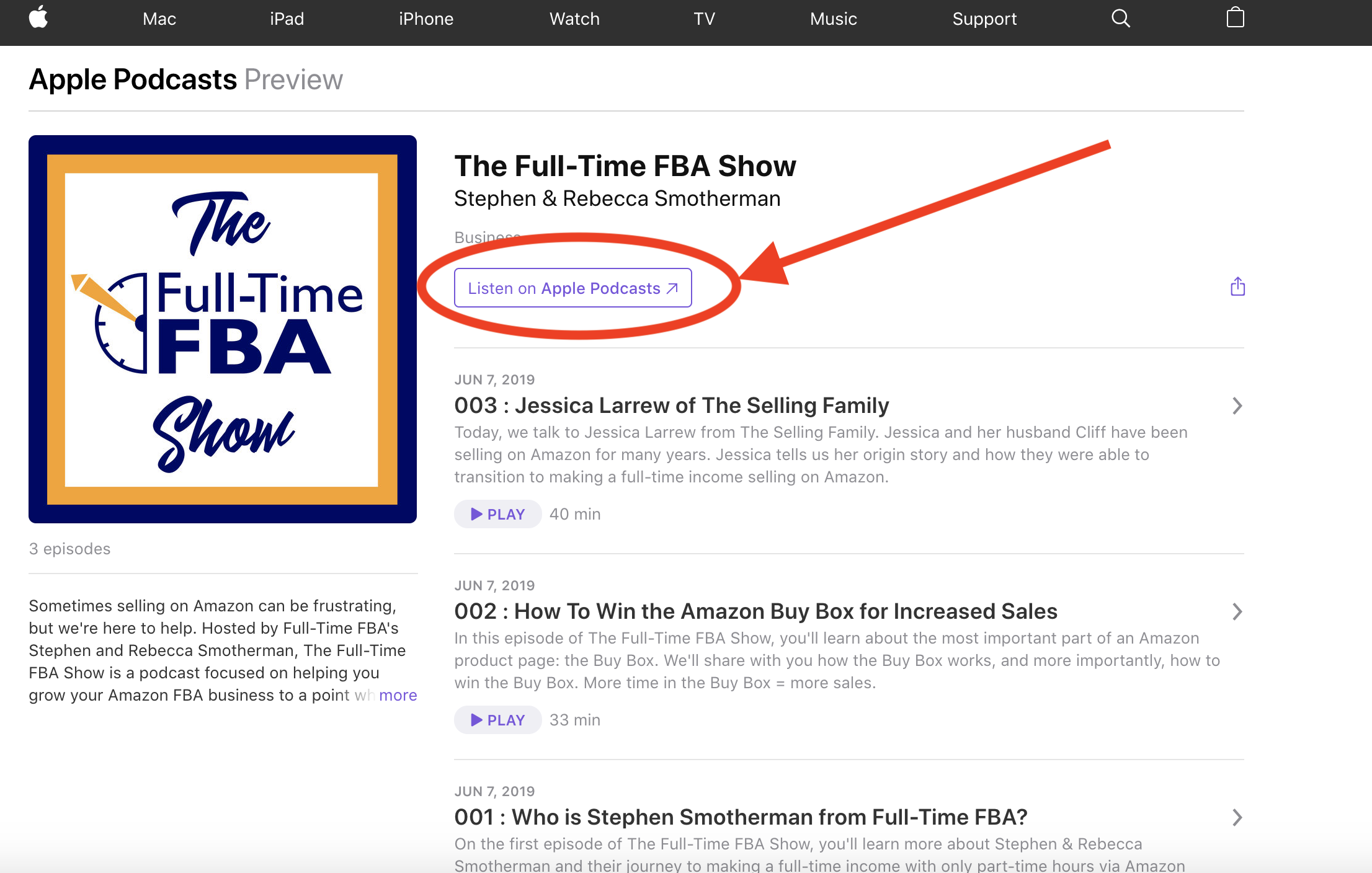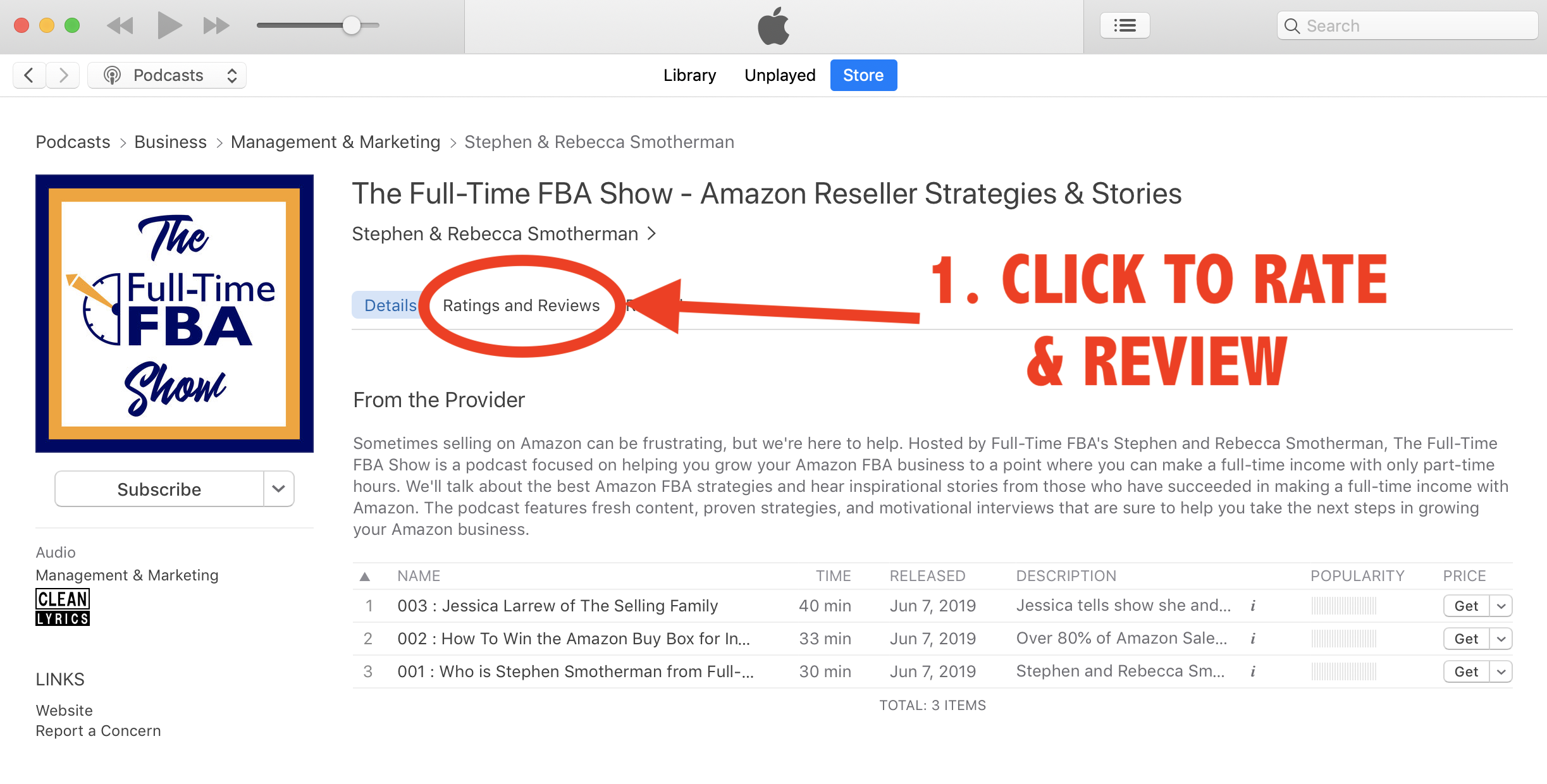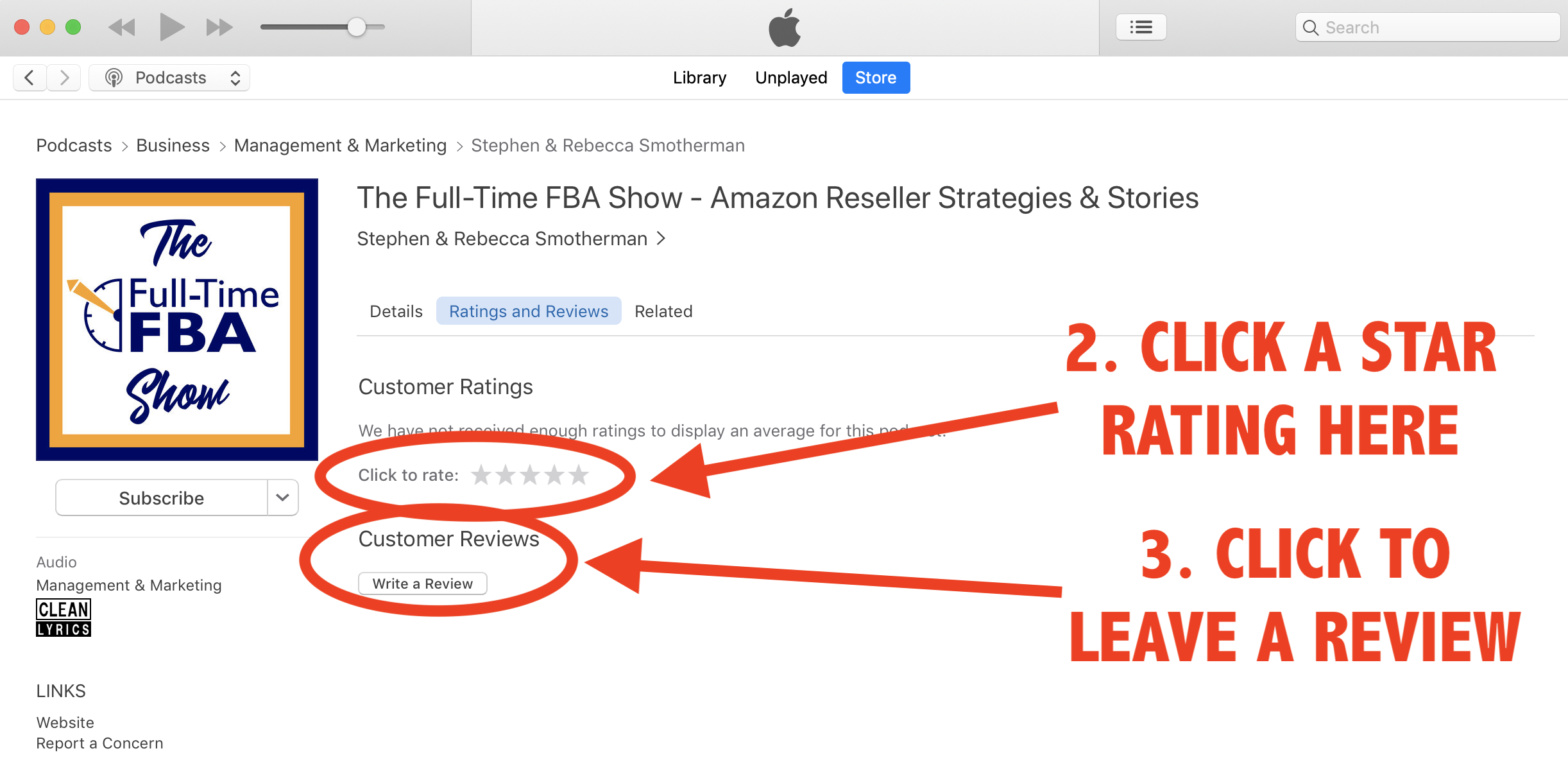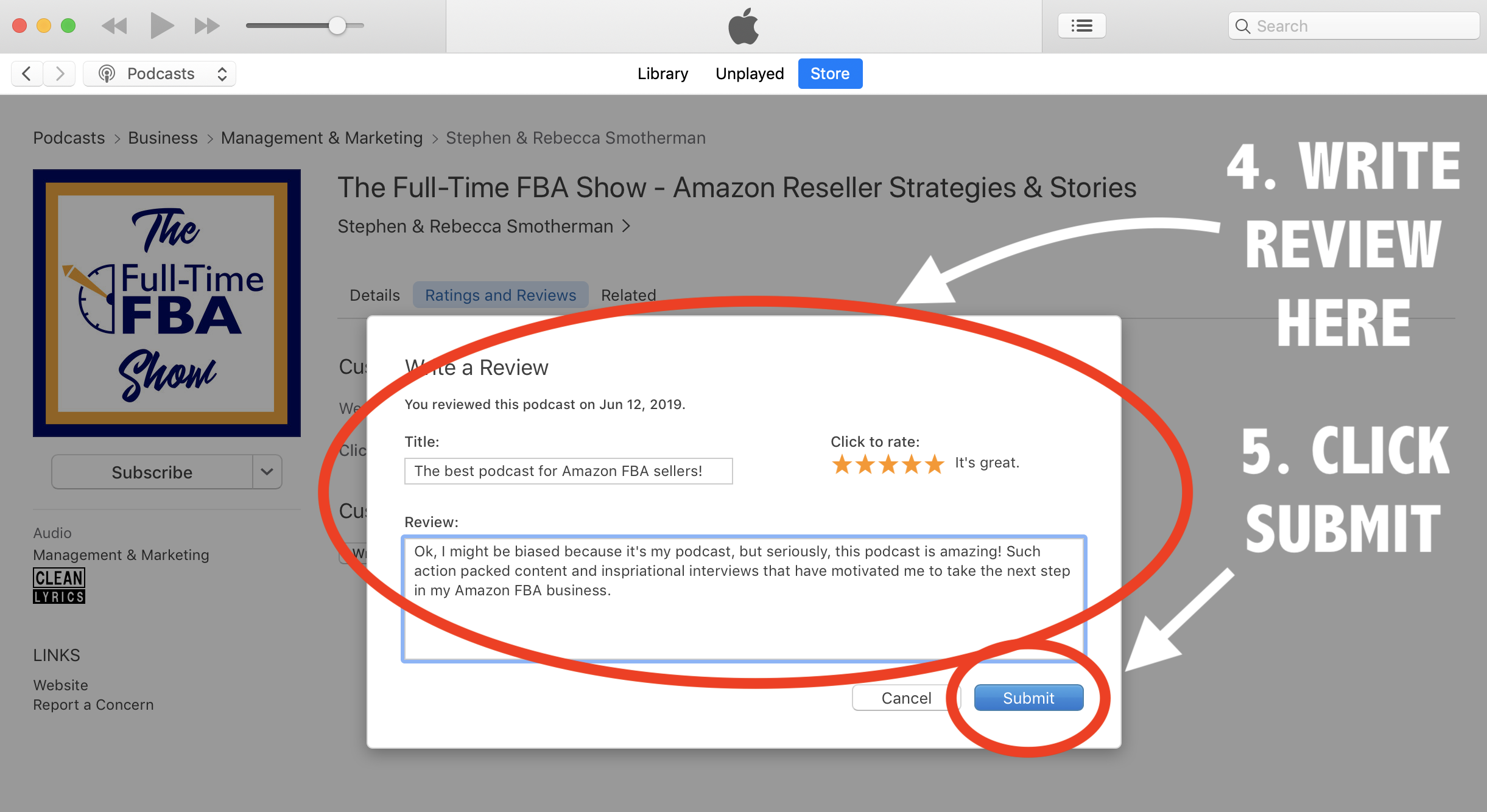 If you want to be notified when a new podcast episode goes live, sign up for the mailing list below.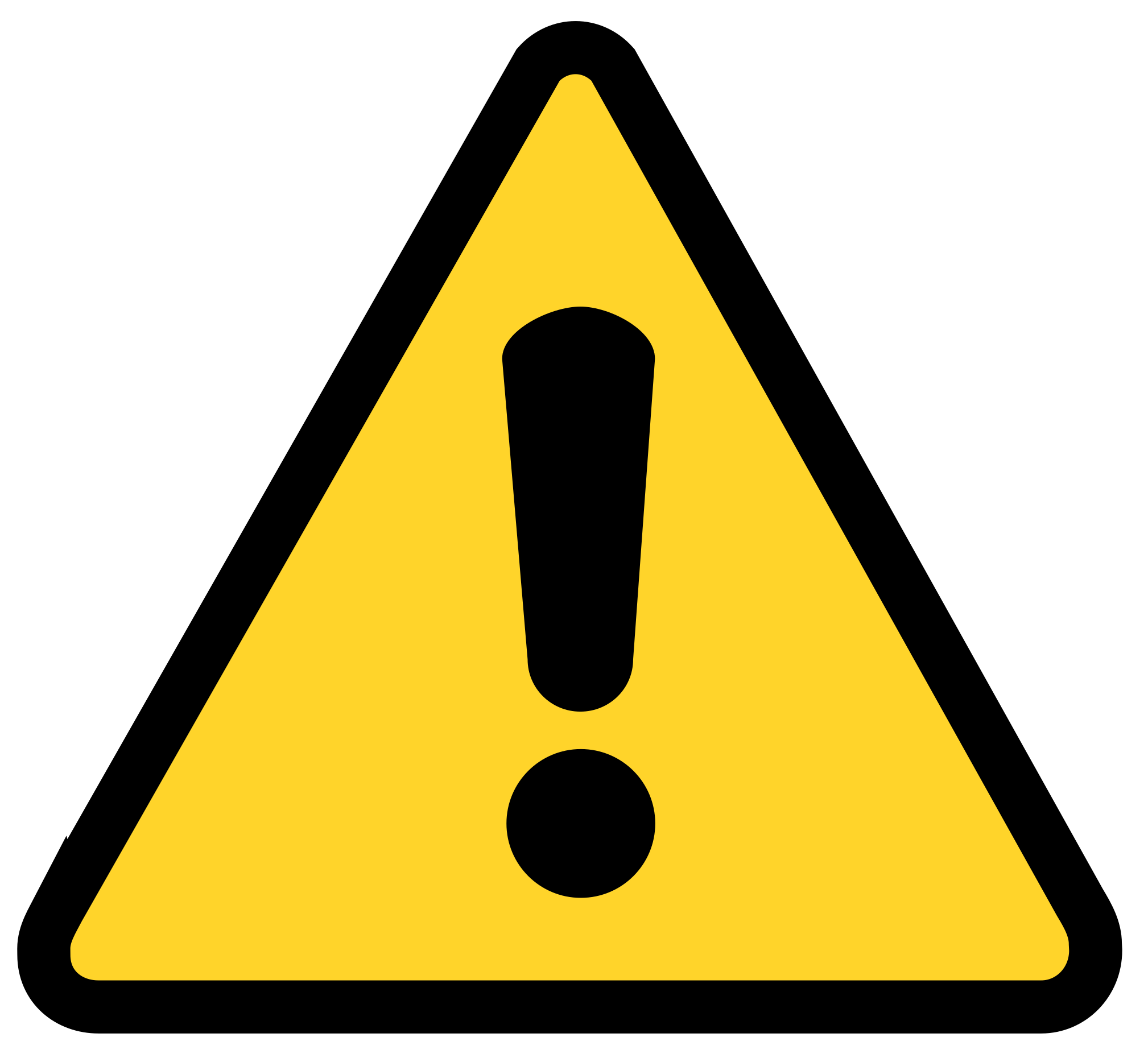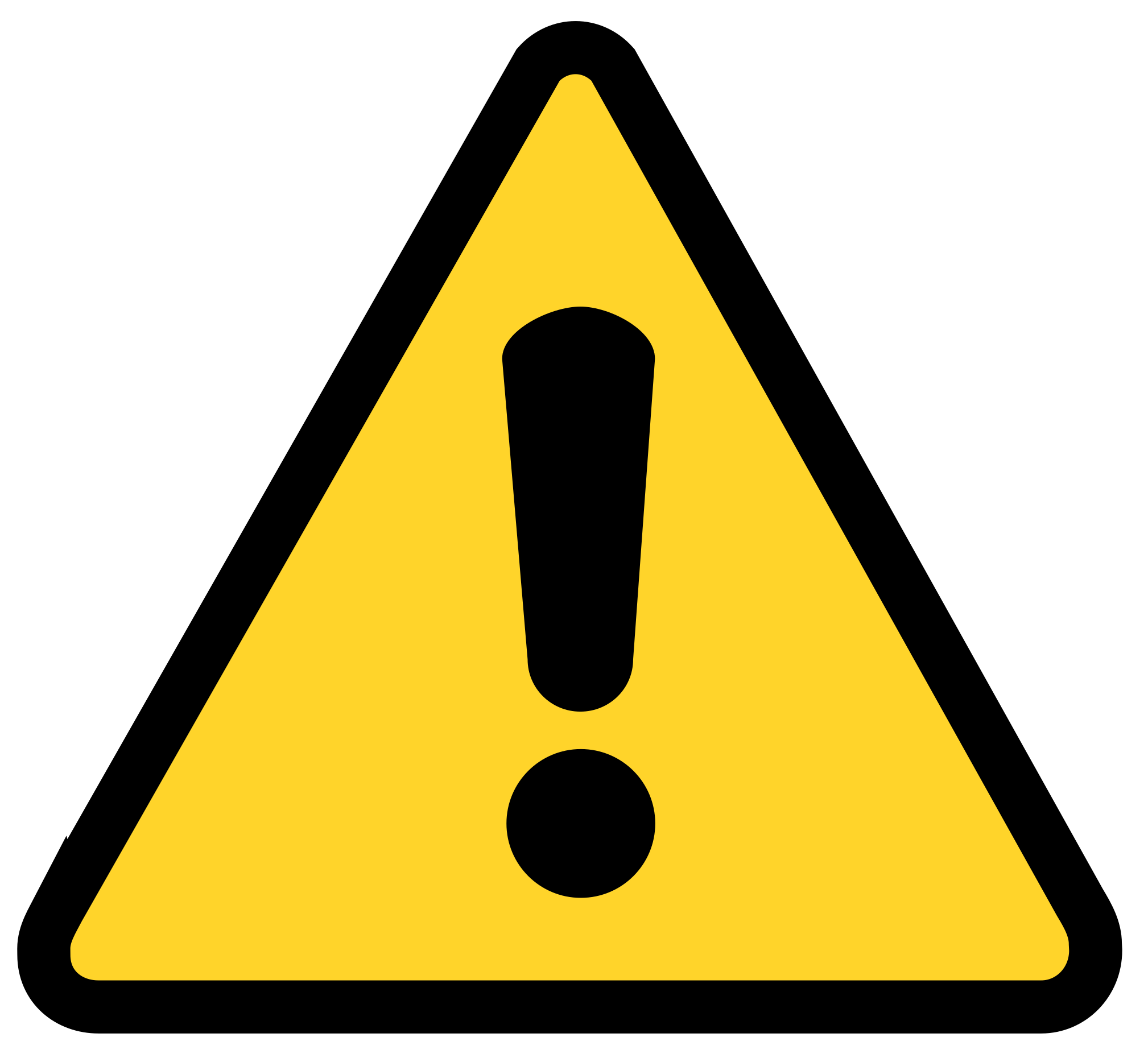 Note: If you try to sign up on a mobile device and get an error message, then try to sign up again on a desktop computer, or send me a message here and I'll add you manually.