Whether you're just starting to sell on Amazon or you've been selling for a while, you might have asked yourself if the number of Amazon sellers was getting to a saturation point. Every day, more sellers start selling on Amazon, but are there too many now or is there still room for new sellers?
For those of you who are gathering information, trying to decide, "Is this the right time for me? Am I going to start selling on Amazon?" Well, you're in the right place. In today's show,  we'll address where this thought process comes from, stemming from fears about not enough inventory and too much competition. You'll learn how the fact that Amazon has continued to expand and innovate over the years, steadily attracting more customers, and becoming the go-to place for online shoppers, and how that impacts you as a seller or potential new seller.
Listen on the podcast player below. 
Like what you hear? Tell a friend… and be sure to leave us a rating and a review. Here's how.
Key points from episode 38: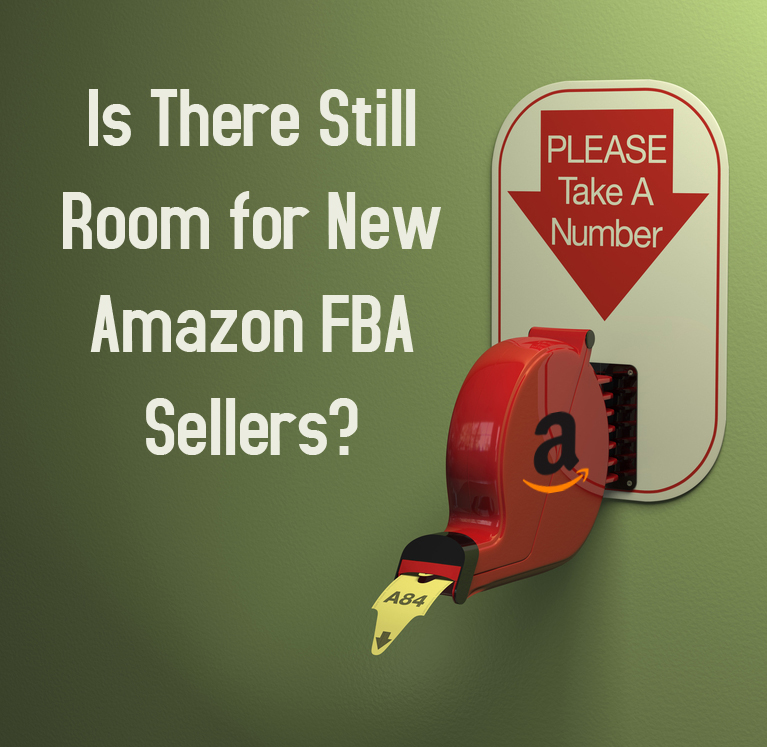 Why people wonder if there is still room for new sellers on Amazon.
How Amazon's growth and potential future can sustain more new sellers.
How recent changes on online buying habits have caused a need for more new 3rd party sellers.
Why, without 3rd party sellers, Amazon would lose over 50% of their sales.
How Amazon has now become the main starting point for online shoppers, surpassing Google.
New sellers who don't know how Amazon works and how that benefits you, as a new seller.
The continuous increase in customers attracted to Amazon and why Amazon is so attractive.

And more!
Links and resources mentioned in this episode:
Right-click here and save as to download this episode to your computer.

More Episodes from The Full-Time FBA Show podcast:
Don't miss an upcoming episode! Subscribe, download episodes, and review The Full-Time FBA Show:

Save $50 Today With Code PODCAST50
By now you know that running a successful Amazon business takes hard work, but you also want to be sure you spend your time focusing on Amazon FBA strategies that are actually proven to provide the results you're looking for. If you're ready to finally get serious about your Amazon FBA business, then I invite you to check out JumpStart Amazon: Build a Successful Amazon FBA Business.
JumpStart Amazon is a combination video course and ebook. The ebook is over 220 pages filled with the content and graphics you need to start a successful Amazon business from scratch. The video course features 5 main sections, 19 content-packed modules, and over 40 videos adding up to over 10 and a half hours of video training. This training is set up to help you build a solid foundation and then know how to find growth and success on top of the basics. This course is packed with more results-focused knowledge than any other ebook out there centered around starting an Amazon business. Find out more about JumpStart Amazon today.
Right now, you can save BIG when you enroll in JumpStart Amazon! Use the coupon code PODCAST50 and you'll save $50 off the cost of the course.

Back to the main page for The Full-Time FBA Show

Episode 38 Transcript: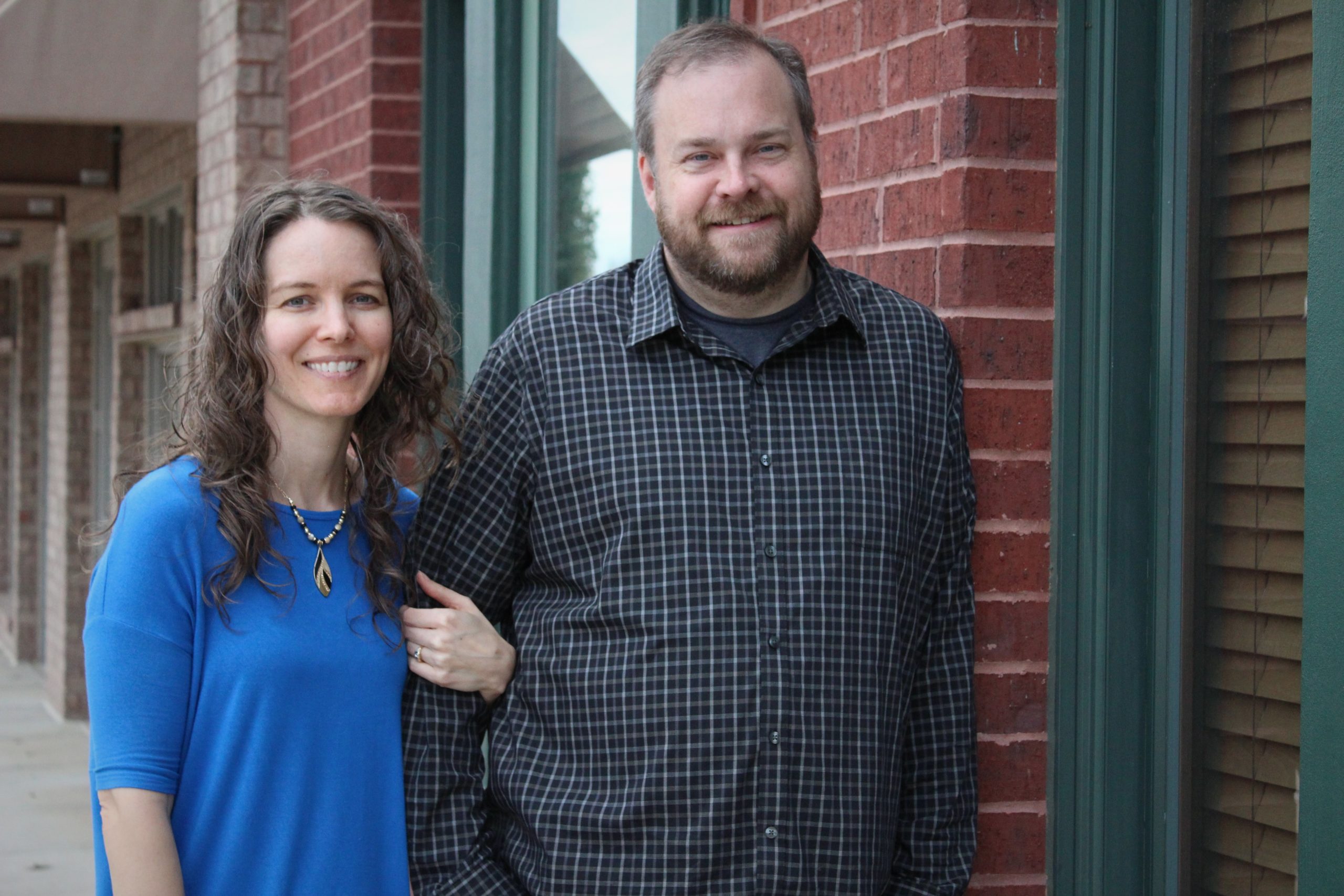 [INTRODUCTION]
[0:00:01.8] ANNOUNCER: Welcome to The Full-Time FBA Show. In each episode, it's our goal to help you turn part time hours into a full-time income, selling almost anything on Amazon. Now, your hosts of the show, Stephen and Rebecca Smotherman.
[INTERVIEW]
[0:00:21.0] REBECCA: Hello everyone and welcome to today's episode of The Full-Time FBA Show. We're so glad you're here with us, and we are especially glad that those new sellers and the sellers in waiting are here with us today. Those who are gathering all of their information, trying to decide, is this the right time for me? Am I going to start selling on Amazon? We're glad you're here, and today we're going to be talking about is there still room for new Amazon sellers? Stephen, welcome to the show.
[0:00:51.2] STEPHEN: Hey, thanks. I appreciate you having me on the show today.
[0:00:53.5] REBECCA: Yeah, no problem.
[0:00:55.8] STEPHEN: Yeah, we're going to be talking today about, is there still room for new Amazon sellers? Yeah, if you're brand new to Amazon, or you just started, and you start yourself thinking, "Is there even enough room for me as a seller?" Don't worry, you are not alone, there are other people thinking the same thing. This thought process actually comes out of two fears. Number one, fear of not finding enough inventory because there's so many other Amazon sellers I'm not going to find enough inventory, right?
Or the fear of there being too much competition that, all the items on Amazon, the prices are going to tank, and you're not going to be able to make profits. Those are some fears that we can overcome and get past but that's why a lot of people were thinking, is there still enough room for new sellers this year? I want you to know, I started selling on Amazon back in 2011 and I actually thought those same things back then and so, this is not a few thought process. I honestly believe even though I've been selling on Amazon since 2011, I honestly believe that online sales, especially with Amazon, I would not say it's in its infancy. I would say it's probably in its toddlerhood.
It's still very early, very young, when it comes to online sales and the potential for lifelong online sales, when it comes to selling on Amazon as a third-party seller.
[0:02:09.9] REBECCA: Before we get much further in the episode too, we do want to point out that even though this episode, it seems like it's more geared for the new sellers or sellers who haven't started yet, but if you have been selling for a while even, I think you would still learn from what we're going to be discussing today because it's reassuring. Honestly, just real time confession here, I have some of these thought processes myself at times and Stephen has to talk me through it. Sometimes it kind of flip flops and I'm like telling him, "No, this is a great time to be selling on Amazon. No, we need to keep going with what we're doing."
Stick with us if you are an experienced seller and I think you'll benefit from some of the things that we're going to be talking through too. All right, the first thing we're going to talk about today is that Amazon is continuing to expand throughout the world, and they're continuing to innovate what the online selling and buying process looks like. They need your help as a seller, as a third party seller, Amazon needs your help.
[0:03:06.6] STEPHEN: Yeah, Amazon is just an amazing company when you look at them, how they've been able to, like we said, expand and innovate. I mean, back in '94, opening up the first online book store; 1998, expanding beyond just books; 2005, inventing prime two day shipping; and 2006, opening up to Amazon FBA warehouses for third-party sellers to have their inventory stored and shipped to customers. They just continue to innovate throughout the years.
One of the things I like about Amazon is they're not afraid to try something new. I mean, Rebecca, do you remember the Amazon Fire Phone?
[0:03:40.8] REBECCA: I mean, vaguely. I remember it was a thing.
[0:03:43.2] STEPHEN: It was a thing for a while and it flopped. It was a huge flop, but the fact that they tried it, most of the other things that they try to do have succeeded wildly. I love the fact that they continue to expand and innovate and yeah, they need us. They need third-party sellers to help stock up their store with inventory, and it gives us the opportunity to make money, and Amazon needs more sellers.
[0:04:04.8] REBECCA: Yeah, that's a very good point. Our second one too, kind of along the same lines, is that buyers, even as Amazon is continuing to change and innovate and expand, buyers are still in the beginning stages of starting to buy more items online. I mean, I wouldn't say at the very beginning. Obviously online, e-commerce has been going on for a while, but, the numbers of people who are buying online and doing a lot of their buying online are just now starting to expand at an even greater rate.
[0:04:37.4] STEPHEN: Yeah, absolutely. I mean, there's a lot of people out there who actually still think Amazon is just a book store, and they don't even realize that they offer other things. They don't know that Amazon also sells toys, and clothing. While it might be known to us that Amazon sells almost everything and they actually want to be called the everything store, there's a lot of people out there who don't realize that. Amazon needs us because yeah, people are starting to buy now, more than ever.
We're recording this in June of 2020, and we recently had a lot of retail stores close, which had a lot of Amazon sellers see their sales increase, because a lot of times, more people were starting to buy online than ever before. As more people continue to buy online and we're exposed to that opportunity to buy online, it just is going to continue to increase over the months and over the years ahead, of people buying more items from the comfort of their home, knowing that they can get it at their house two days, next day, sometimes the same day.
[0:05:32.5] REBECCA: Yeah, even just anecdotally, we'd sell online, Stephen sold online in various forms for decades now, and all of our family knows that that's what we do for our business, but we even just recently have had family members who have just recently gotten into starting to buy things online, and not calling us to do it for them, or always going to brick and mortar store. We know that this is a time period when even more buyers are expanding into this idea of shopping online.
[0:06:03.7] STEPHEN: Yeah, a lot of times, when I tell people what we do, "We buy stuff and sell it online," and the response is, "Oh, eBay?" No! It's interesting how so many people who don't understand, buying stuff on Amazon is really easy and a lot more people are going to start to figure that out and start buying more from Amazon.
[0:06:19.9] REBECCA: All right, the next thing we want to talk about is that, without third-party sellers, Amazon would lose over 50% of their sales. That is significant.
[0:06:30.2] STEPHEN: Yeah, it's pretty wild when we think of third-party sellers having over 50% of the sales on Amazon. Amazon just needs us to stock more items because there are items that we can gain access to, whether it's retail clearance isles, or whether it's special wholesale relationships, or other opportunities where we can stock items on Amazon, that Amazon themselves as a seller, they don't have access to.
There are certain brands that won't sell directly to Amazon. They would rather sell to third-party sellers, or they would rather have their items being sold in a retail store that we can go and purchase to sell on Amazon. I read a statistic recently that only 16% of brands sell on Amazon, and so that means there are 84% of brands out there that are not selling on Amazon. We need to go find those brands and sell them on Amazon, and Amazon needs us to do that. Amazon can't handle all of the sales that the demand expects and so, they need us to go find those items to sell them.
[0:07:30.0] REBECCA: Also, along those lines, the next thing we're going to talk about, Amazon recently surpassed Google as the starting point for online shoppers.
[0:07:39.2] STEPHEN: Yeah, as more customers are coming to shop on Amazon and Amazon needs third-party sellers more than ever, the fact that people are starting their shopping experience on Amazon, just means again, even more customers are coming. Before when someone wanted to buy something, they'd go to Google and they'd search an item and try to find the best price for it at a store but now, Amazon has conditioned us really to go to Amazon first to find that item.
Before, people would go to Google and then find it on Amazon and on Amazon, it was usually the lowest price. Well now, people just skip Google, go right to Amazon, and assume that Amazon has the lowest price, which spoiler alert, sometimes it doesn't, which is why we do online arbitrage.
[0:08:19.0] REBECCA: Right, I was going to say, that works out well for us who do online arbitrage, if you can go to Google and find it cheaper.
[0:08:24.2] STEPHEN: Exactly, but the trends just continues to rise. More customers are coming, which means Amazon needs more sellers.
[0:08:31.1] REBECCA: As more customers come, so do more Amazon sellers, and our next point is that many of us newer sellers, we're not talking about you of course but other sellers. Those who aren't listening to our podcast.
[0:08:42.0] STEPHEN: No.
[0:08:42.3] REBECCA: Many of them really have no idea what they are doing. They are just trying to make this work but they don't know. They don't know the best way, best practices, they don't even know the terms of services sometimes, and that can be to your benefit as a new seller.
[0:08:56.1] STEPHEN: Yeah, there is a line of sellers who just come to sell on Amazon and just assume it is just like eBay, and that's the worst mindset to have coming to sell on Amazon. It is nothing like eBay, and there are other Amazon sellers who are trying to incorporate their thought patterns and thought processes of maybe other type of business, and other type of sales mindsets, that just don't translate to selling on Amazon. They do it wrong and we can learn the right ways, and we can teach you the right ways to sell on Amazon so that you are not making those mistakes.
I've seen listings on Amazon before where there is like a 100 sellers selling this particular item, but only four or five of them are actually getting the sales. Only five of them are priced competitively and getting the sales and there is 95 other sellers that are just paying monthly storage fees, long term storage fees, to have their items on Amazon and not getting any sales.
So there are ways that you can make money even with the increased competition that comes along with new sellers.
[0:09:54.8] REBECCA: And we know that you can do that because you, who are listening to this, do the research, do the hard work of learning best practices, learning what it takes, and you're going to set yourself apart. So even though there might be a large number of new sellers on Amazon at any given time, there is really only a small number of those who are prepared, and are doing it the right way.
[0:10:14.8] STEPHEN: Absolutely.
[0:10:15.5] REBECCA: All right, so our next point is that mobile sales are now generating increased momentum. This has been going on for a while and it is just continuing to increase. Mobile sales coming from mobile devices.
[0:10:27.0] STEPHEN: Yeah, and it is something that makes sense. More people are on their mobile phones, and they have their mobile phones on them 24/7 almost. So take a listen to some of these stats. In 2016, 52% of people bought something while on their mobile phone on Amazon. In 2018, two years later, 63% of Americans bought something off of their mobile phone from Amazon, and then 2020, it is now up to 70%. I mean it just continues to increase, more and more people are buying via mobile.
Since they have their phone on them all the time, they can purchase all the time, which increases sales. You know for those who just buy stuff on their desktop, they are only able to buy it when they are near a computer, but with their mobile phones on us all the time, those sales are going to continue to increase and Amazon needs us to, again, to stock those shelves so that there is inventory to buy.
[0:11:14.2] REBECCA: Yeah and again, anecdotally I know this is the case for us because our 13 year old son he's like, "Look on Amazon right now, on your phone, for this item that I am wanting to buy," and he knows what to do. He'll get iPhone out or get an iPad going and look up something and say, "I'll give you money for this, buy this for me." I think that is more and more the case for a lot of people is that they are switching from desktop to mobile for their online shopping.
[0:11:40.1] STEPHEN: Yes.
[0:11:40.9] REBECCA: All right and so our last point that we want to cover today about whether or not there is still room for Amazon sellers, Amazon keeps attracting more and more customers every day.
[0:11:51.7] STEPHEN: Yeah, listen to these stats. In 2015, there was about 50 million prime members. So that is 2015. 2018, that number doubled to 100 million prime members, and by 2019, a 112 million prime members. The number just continues to increase. People who are paying a monthly fee for the pleasure of buying on Amazon in order to get their purchases sent to them very quickly. It is easy to order, it's easy to re-order, it's super easy for returns.
Amazon wants to be the most customer centric website out there and, honestly, Amazon has spoiled me personally. I mean if I have to buy from another website, it takes longer than two days. I am really impatient about that and it is frustrating and so I will pay a little bit more to get it faster and, in fact, I am with most of the other people who are Amazon sellers. I buy on Amazon so much I don't even look at other places because I am just spoiled by them.
[0:12:43.7] REBECCA: Yeah and I'd be interested to know, you said 112 prime members in 2019. I can only imagine that that's gone up – who knows how much is that's gone up, with all that is going on so far in 2020. I would imagine there are quite a few more prime members, even now.
[0:12:57.9] STEPHEN: Right and that is not even counting the non-prime members who still purchase off of Amazon that are not able to be counted.
[0:13:04.1] REBECCA: Yeah and those are the people who are trying to meet a minimum amount of money to get free shipping. So they are buying enough to earn the free shipping because they don't have access to the prime free shipping. So, definitely more and more customers coming to Amazon every day, it totally makes it worth your while. If you are thinking about whether or not there is still room for you as an Amazon seller, we would say yes, there is.
Do your research, educate yourself, find out the right way to do it, but there is room for you if you are going to do it the right way.
[0:13:34.3] STEPHEN: Yeah and if you have been selling on Amazon and you feel the pressure that you think is coming from other competitors, of new people coming in and selling on Amazon, and you think that is just too crowded, there is no room for sellers anymore to make money, then hopefully this has opened your eyes. The problem is not necessarily too many competitors. The problem is not necessarily not being able to find enough inventory.
There are other problems that are going on that can be overcome, to learn the skills to source inventory that sells at a higher price and sells faster than you expect it to, and to find and grow your Amazon business in a way that plugs up a lot of the profit leaks. In fact that might be a future podcast episode, the profit leaks of Amazon FBA businesses and how to plug them.
[0:14:16.2] REBECCA: Taking that note right now.
[0:14:17.5] STEPHEN: Okay good, thank you. There are ways that we can help you grow your Amazon business from the beginning or even if you have already started and you want to make sure, you know, there might be some things foundationally that you need to adjust or tweak, we can help you and so we are announcing right now the brand new updated 2020 JumpStart Amazon course is available. We have this course set up for you to grow your Amazon business, to have the foundational understanding to be able to find success, in the long term, with an Amazon FBA business.
Everything from setting up your business account with you know, shall I do an escorp or LCC or whatever? How do I deal with taxes? How do I deal with finding inventory, choosing the right inventory, so many different things. I mean we can do a whole podcast on just the jumpstart Amazon course but we are not going to do that but this course is brand new, updated for 2020, and it can help you with your business goals.
So if you are thinking of growing your Amazon FBA business or starting it, I just want you to thank to yourself five years from now. Five years from now can you imagine yourself saying, "Man I am so glad I started selling on Amazon way back in 2020," or whatever year you happen to be listing to this. I am so glad I started selling on Amazon way back in whenever because you have been able to overcome. You've been able to grow, and you've been able to find consistent success overtime, and the JumpStart Amazon is the perfect place to start that process.
[0:15:42.0] REBECCA: And you find more information about the jumpstart Amazon course at fulltimefba.com/jumpstart, but before you go that website you're going to want to go to the show notes for this episode, make sure you check that out because there is a coupon code that you will want to use when you visit the JumpStart Amazon sales page. You can find that coupon code on the show notes at fulltimefba.com/38, the number for this episode is 38.
The show notes will include the transcript and all of the other information from this podcast, but it will also have that coupon code that you'll not want to miss.
[END OF INTERVIEW]
[0:16:18.7] STEPHEN: All right, next week on the Full-Time FBA Show, I interview Joanne Zimmerman. Joanne Zimmerman is a full-time FBA seller, making a full-time income, and she is going to bring a lot of really great insights to us when it comes to selling on Amazon and making a full-time income.
[0:16:34.7] REBECCA: I've already listened to this interview and you are really going to enjoy it. So be sure and tune in next week for that interview.
[0:16:40.1] STEPHEN: Yep and we'll see you next week on the Full-Time FBA Show.
[OUTRO]
[0:16:46.0] ANNOUNCER: That is all for this episode of The Full-Time FBA Show. So head over to fulltimefba.com/podcast, where you will find the show notes and links from this episode. While you're there, subscribe to our newsletter, where you'll get several free downloads of our popular and helpful Amazon FBA resources. Now, take action on what you have learned today so you can find success at turning part time hours into a full-time income with Amazon FBA.
[END]