One question I am consistently asked since launching fulltimefba.com back in 2013 is this… "Is there still room for new Amazon FBA sellers?"
Most people ask this question out of two fears they are experiencing:
The fear of not finding enough profitable inventory to sell on Amazon.
The fear of too many competitors who will tank prices so I'm never able to get a sale.
I totally get it. When you're new at selling on Amazon (or even still in your first year), you experience the pains of being a newbie.
You might laugh at me, but I thought some similar thoughts back in 2011 when I first started selling on Amazon. I thought, "Will I be able to find enough inventory to sell, or will I waste my time sourcing for inventory that just isn't there anymore? Will I actually be able to sell the inventory I buy, or will my competitors tank the price and steal my sales?"
And that was back in 2011…
If you think you're too late for the Amazon FBA Profit Party, then I've got some great news for you: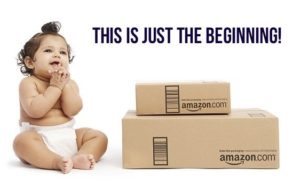 I totally believe that the profit potential of Amazon FBA is still in its infancy. That's right… still at the beginning. If you get started now, then you're still joining in on the ground floor of what's possible with Amazon and FBA.
You might be wondering how I'm thinking this when the Amazon FBA program started over 11 years ago. That's like ancient, right? Well, to help you see things in the right light, you need to have the correct perspective. In the rest of this blog post I'll share with you the reasons I think there is plenty of room for new Amazon FBA sellers:
1. Amazon is taking over the world – and needs your help!

Over and over again, it seems as if Amazon consistently does something that changes everything. From launching an online bookstore in 1994, to moving beyond books in 1998, to making free 2-day delivery everyone's expectation starting in 2005, to opening FBA warehouses to 3rd party sellers in 2006, and so much more (CreateSpace on-demand book printing, Kindle tablets and ebooks, Amazon Fresh, Amazon Echo, Merch on-demand T-shirt printing, and so much more.).
Over and over again, Amazon continues to revolutionize online shopping and the expectations we have a shoppers. The more Amazon expands, the more Amazon will need you and I to sell on the Amazon platform.
2. Buyers are only just now starting to buy more items online.
You might buy many items on Amazon throughout the year, but you're not the average person. It would shock you how many people in the US still think that Amazon.com is just an online bookstore. I still come across many people who have no idea that Amazon sells clothes, shoes, or groceries. Here are some eye-opening stats for you:
Right now, 62% of Americans buy on Amazon at least once a month, with the amount of time between purchases decreasing every day. As we look toward the future, 67% of Millennials and 56% of Gen Xers prefer online shopping over in-store shopping; this leaves so much room for growth as more people start to buy on Amazon more often. Overall, Americans only spend about 36% of their monthly shopping budget online, and every year that number keeps getting bigger and bigger. Because more and more people are shopping online every day, Amazon is depending on 3rd party sellers (that's you and me) to find the inventory to stock the FBA warehouses.
3. Without 3rd party sellers, Amazon would lose over 50% of their sales.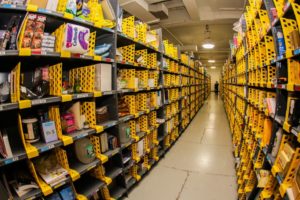 A huge benefit that only 3rd party sellers can bring to Amazon is the incredible amount of product selection and increase in customer choice. Third party sellers can find inventory to sell that Amazon can't. This, combined with the fact that only 16% of manufacturers in the world sell their items directly on Amazon, means that 84% of manufacturers still don't sell on Amazon – leaving a huge hole on Amazon that you and I can fill with inventory. In other words, our inventory sourcing efforts are vital to the continuation of Amazon's success. In fact, if Amazon stopped 3rd party sellers from selling on Amazon, they would lose over half of their annual sales (which would equate to billions of dollars lost for Amazon).
4. Only recently did Amazon finally surpass Google as the starting point for online shoppers.

Before 2017, online shoppers would start on Google (or other search engines) in order to search for the items they wanted to buy online. Google could send these online shoppers almost anywhere… to Amazon, a specific brand's website, eBay, a specific retail store, or to an unlimited number of possible store websites. Only just recently, starting in 2017, do a majority of online shoppers (over 50%) now start their online shopping experience on Amazon. This is huge for the future of Amazon and how much Amazon needs new sellers to find inventory to sell on Amazon.
5. Many Amazon sellers have no idea what they are doing, which can be to your benefit!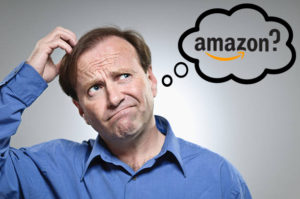 I can't tell you how many times I see a listing on Amazon where there are 100 sellers, but only a few are actually competing for the sale. These other sellers are throwing their money away on storage fees for inventory they are not selling. If you take the right steps in your Amazon business, then you can set yourself up for long-term success. For info about how to start a successful Amazon FBA business from the beginning, then check out JumpStart Amazon.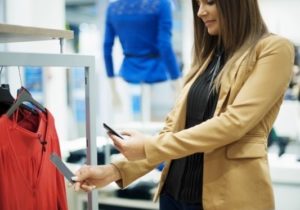 6. Mobile sales are only now starting to generate momentum.
It's amazing to see the growth of sales that are generating directly from their smartphones. The term showrooming (see image caption) wasn't even a thing a few years ago, and now it's a normal occurrence. In fact, over 50% of online shoppers use their smartphone to buy online… and over 60% use their tablets. These numbers are only going to increase the more people start to learn about shopping online via their smartphone and tablets.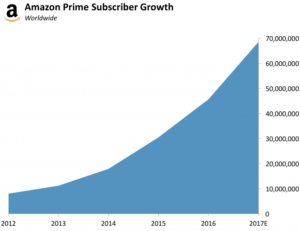 7. Amazon keeps attracting more and more customers every day.
Here are just a few things Amazon does that almost every savvy online shopper has now come to expect: Amazon Prime free 2-day shipping, easy reordering, easy returns, and easy refunds. Why does Amazon do this? So that more and more people will come to Amazon to shop… and it's working! I know my online shopping expectations have been influenced by Amazon. It's annoying to me when I order something online elsewhere and it doesn't arrive in 2 days. And that consistency by Amazon keeps me (and millions of others) coming back for more.
I'm not exaggerating when I say millions, because Amazon has over 300 million accounts. Back in 2015, 50 million people had a Prime account. In 2017, that number has grown to almost 70 million Prime members. Again, these numbers are growing every year. With more buyers, Amazon needs more sellers to stock the Amazon shelves with inventory.
Seriously, I could go on forever with even more reasons (see the source links at the end of this post for even more stats), but I hope by now you get my point. The growth of Amazon and their need for you to fill up their FBA warehouses with inventory is still at the very early stages.
If you start your Amazon FBA business now, I guarantee that in a few years, you'll be so glad you started "way back in 2019." There will seriously never be a better time to start.
If you're ready to start your Amazon FBA business with a plan that will lead you toward long-term success, then I invite you to check out the JumpStart Amazon course.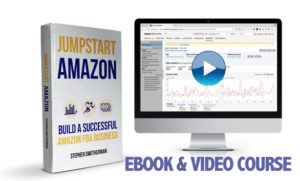 In JumpStart Amazon, you will know exactly, step-by-step, how to build up a successful Amazon FBA business from scratch. From setting up your seller account to finding profitable inventory to knowing how to best use your profits, I'll show you the proven strategies for how to start your Amazon FBA business off on the right foot.
After you experience JumpStart Amazon, you'll be able to:
Understand multiple proven strategies to find profitable inventory that sells quickly on Amazon
Know the right steps that will help make your first Amazon paycheck a big one
Easily decipher the most misunderstood aspect of selling on Amazon
Recognize the right inventory items to sell and which ones you should avoid
Handle brand and category restrictions with ease so that you can sell even more products
Know the biggest problem with sourcing inventory (and how to overcome it)
Know the strategies to have your products sell more often than your competition.
So, now I'd love to hear from you. Are you excited about the huge growth potential of selling on Amazon? What fears do you still have about selling on Amazon? How have you tried to overcome these fears? What excites you most about selling on Amazon? Answer below in the comments.
Source Links: Invespcro, Bigcommerce, SellerLabs, BusinessInsider, SeekingAlpha.