Remember how I said in a post last year that I'm a recovering online arbitrage skeptic? Well, I can officially say that I'm fully recovered. My name is Rebecca, and I'm in love with online arbitrage. (Don't worry, Stephen knows he will always be my one true love.)
If you haven't read my previous post on OA, you really should check it out for my review of Chris Green's book Online Arbitrage and the list service Cyber Monkey Deals. It is now 7 1/2 months later, and I still refer folks to the Online Arbitrage book and still love checking my Cyber Monkey Deals every day.
But in the past few months I've added some more weapons to my OA arsenal to take our online sourcing to the next level: two lists in gated categories and OAXray.
When I wrote the first blog post about the Perfect Starter Kit for the OA Beginner, we only budgeted a few hundred dollars a month for our OA purchases while I was still learning the process and gaining confidence. Now that I'm several months down the road, we have a weekly OA spending goal instead of a monthly one. It would be impossible for me to reach my weekly goal if I had to do all my online sourcing without my daily lists and the OAXray extension. I use these tools on a daily basis, and I'm excited today to share with you the reasons why I've come to depend on them so much.
This shoe deal list comes with several subscription options ranging from 5 days a week to a la carte. We've used the 5-day plan and the 2-day plan at different times and have found great shoe buys on both. The lists are capped at 25 clients, and they come in the form of a Google spreadsheet. You can find out more specifics about their features and pricing on their website.
Gated List offers invaluable information on their website about setting the correct expectations for selling in the shoe category. They give specific amounts for how much you should be able to budget for shoe sourcing before you decide to purchase one of their lists, which I found incredibly helpful. I mean, I want to make sure I'm getting my money's worth out of a list, but sometimes it's hard to know what exactly is "my money's worth." I appreciate that they actually put a dollar amount to it for me. Their website helped me and Stephen talk through our spending goals and our sales goals in the shoes category so that we could make better buying decisions.
OAXray is an extension you use with the Google Chrome web browser to enhance the online arbitrage process. One click of the extension when you're on a search page within a retail store's website, and you get a spreadsheet with links to the products' matches on Amazon, the sales rank, the potential ROI, potential net profit, and links to important data on Keepa.
I seriously cannot stop talking about how much I love the freedom I get from OAXray. I love my daily deal lists, but OAXray opens up so many more doors for me to buy inventory online. I'm not limited by a number of deals per day. I can scan page after page after page on a growing number of websites (OAXray adds new websites to their supported list all the time) and find way more deals than I have the time or money to buy. Even better, Stephen has been using the CSV feature to upload spreadsheets from wholesale contacts to quickly analyze product catalogs, saving hours and hours of time.
OAXray has an excellent YouTube channel with videos about the extension's features, as well as walk-throughs of how to use the extension on the various retail store websites they support. I highly recommend taking the time to watch these videos before you get started, to help flatten the learning curve a bit and make sure you're taking advantage of all the extension's features.
Note: OAXray has generously offered Full-Time FBA readers a 10-day trial of their product, if you click to sign up through this link.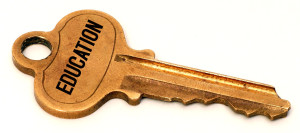 Education is Key
Hopefully you noticed something each of these products has in common: education as a component of what they offer. For each of these services, I've come to depend just as much on the education and advice offered by the owners as I have on the service itself. For me as a reseller, it speaks volumes when someone who offers a service also offers the resources to get the most out of my investment in their service. I'm able to increase my ROI over and over because of the information I'm learning from them as I use their tools to make OA purchases. The fact that the owners are committed to helping their customers grow as sellers by providing education is a huge part of why I started using these services in the first place and a huge part of why I want to recommend them to others.
The price of these services can seem pretty steep when you're just getting started with OA, but the time I save by using them is worth so much more than the monthly fees. It would be impossible for me to purchase the same amount of inventory without these services. If you're at a point where you have more money than time to spend on your Amazon FBA business, I recommend trying one or more of these services to ramp up your OA inventory.
Note: The Clothing and Shoes categories require approval from Amazon in order to sell these items. But the good news is that the approval process is fairly simple and painless. We have a free download walking you through the steps for getting ungated in Shoes (the same steps can be followed for the separate Clothing category). Click here to get the PDF with the steps for ungating!
Do you have a favorite online arbitrage tool that you can't do without? Let us know in the comments! We have two more OA posts coming up soon about how to get the most out of OA subscriptions and a list of my favorite Chrome extensions for OA, so be on the lookout for them.