Stephen and I had the opportunity to talk with Amazon employees at the Seattle headquarters in mid-2019, and the IPI score was the number one topic I wanted to ask them about. There seems to be a lot of confusion and frustration among FBA sellers over the IPI score and its ramifications, and the Amazonians we spoke with were sympathetic about those feelings. They really do get it that the score carries a lot of weight for sellers and causes some anxiety. We've covered the topic of the IPI score on the blog in the past, but in this post I want to dive deeper into how you can improve your IPI score.
Here is my biggest takeaway from our conversation with Amazon employees:
Amazon has a reason for the order of the information on your Inventory Dashboard tab for "Performance." They want you to pay attention to that order and work on improving your inventory performance in that order. In. That. Order.
Seems pretty simple, but I think we as sellers can skip over something so obvious at times.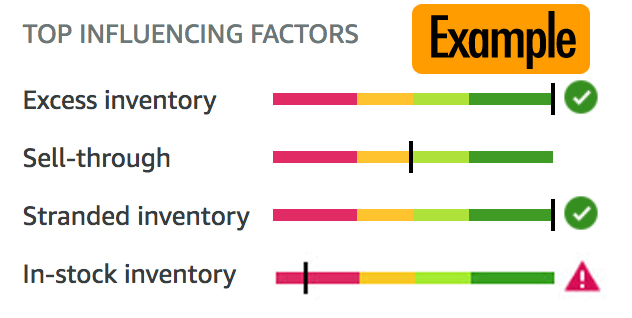 If you log in to Seller Central and navigate to your Inventory Dashboard, you will see a Performance tab that breaks down how Amazon calculates your IPI score. Right at the top of that page, they list the Top Influencing Factors of the IPI score:
Excess inventory
Sell-through
Stranded inventory
In-stock inventory
The number one thing I want you to take away from this blog post is that Amazon wants you to prioritize your efforts to improve your IPI score (really, to improve your actual inventory performance, not just a made up score) by prioritizing the activities related to these Top Influencing Factors in that order.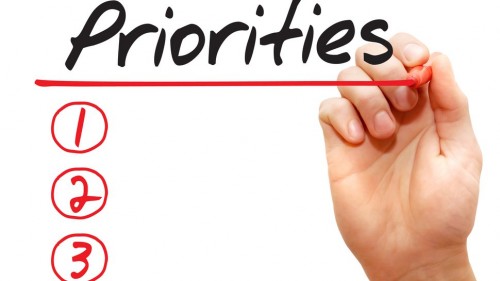 Focus first on cleaning up your excess inventory – Amazon really doesn't want you to have excess inventory taking up space at their FBA warehouses. Next, focus on improving your sell-through rate, by taking action on the inventory items that aren't selling fast enough. Dealing with stranded inventory and in-stock inventory recommendations should be matters of secondary priority compared to those first two factors. I'm not saying that stranded inventory and in-stock inventory aren't important – I'm saying that if those bottom two scores are perfect but the first two stink, your IPI isn't going to improve over time like you want it to.
So how do you improve these individual percentages and rates so that your overall IPI score will improve? You follow the recommendations Amazon gives you right there on the page.
Again, seems simple, but it took me talking to an Amazon employee before I realized that Amazon really is trying to help us sellers out with this information. They're not trying to trick us or cheat us by assigning us an arbitrary score and threatening us with a penalty if we don't improve. They're giving us specific action points to take on each individual inventory item.
As an example, check out the Manage Excess Inventory tab from your Inventory Dashboard.
For each item on that tab, there's a dropdown menu at the far right of the row where you can see recommendations for how to improve that inventory, including these suggestions:
Edit listing
Create sale
Update product settings
Improve keywords
Advertise listing
Lower price
Create removal order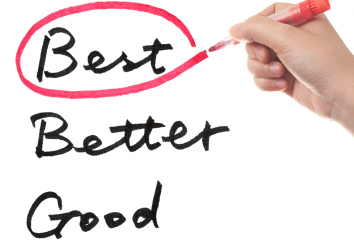 Each inventory item is unique, so you won't necessarily want to handle each one the same way. You'll need to think through many factors to decide what's the best way to deal with that particular item – but the main point is that Amazon is giving you some suggestions for how you can get this item out of your excess inventory list and improve that component of your IPI score.
Another new-ish feature of these suggestions is that Amazon is now including a link on some items where you can "Improve recommendations." If you click the link for that item, it will bring up another dropdown menu where you can offer feedback about why you think their recommendations might not be the best idea in this instance. I'm really impressed with how Amazon is trying to make this process as fair as possible in an automated situation where a lot of AI is involved in making business decisions. It's not a perfect system, but they're striving to improve it.
Here are more suggestions for how to deal with each component involved in improving your IPI score:
FBA Inventory Age
On this tab in the Inventory Dashboard, you can sort your inventory by the number of days it's been at the FBA warehouse. I suggest sorting by each time period (starting with the oldest) and then addressing each item with the actions Amazon recommends. For example, sort by the column for 365+, and follow the suggestions for each item; then sort by 271-365; and so on. Amazon's recommendations for these items typically are similar to what you'll see on the Excess Inventory tab (edit listing, update product settings, etc).
Fix Stranded Inventory
Make sure you check for stranded inventory on a regular basis and do what it takes to resolve the problem that stranded it. You may need to edit the listing to provide more info, or you might have to create a removal order. Starting June 10, 2019, Amazon will give you 30 days to resolve an issue with stranded inventory before it becomes classified as unsellable and must be removed from the FBA warehouse.
Restock Inventory
On the Restock Inventory tab of your Inventory Dashboard, Amazon shows you their recommendations for keeping inventory in stock so that customers will be happy and buy it from you. You can either follow their recommendations and restock inventory according to their suggestions, or you can choose to "Hide recommendations." We have chosen to keep our in-stock inventory score at its peak by hiding all restocking recommendations. To hide restock recommendations, go to your Restock Inventory page, click on the inventory items you want to hide, and then choose the action to hide recommendations.
Now that we've covered our top suggestions for how to improve your IPI score, I want to conclude with reminding you of Amazon's reason for even giving us these scores in the first place. Amazon's goal is for their FBA warehouses to be fulfillment centers, not long-term storage centers. They want us to send in inventory to FBA that will sell in a reasonable amount of time and make their customers happy. They don't want us to send in inventory that sits for months or years without moving.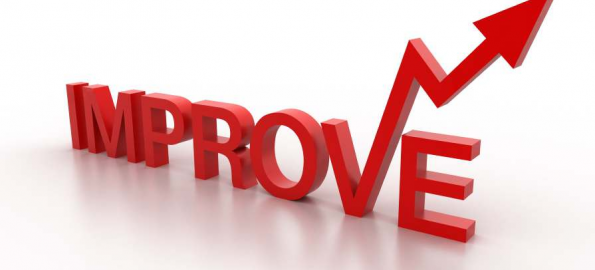 The IPI score is Amazon's way of helping us see problem areas in our inventory and ways we can improve its performance. They're not trying to penalize us needlessly. They're not trying to cheat us. Believe it or not, they want our FBA businesses to be wildly successful, and the IPI score is designed to give us important data about how to improve our businesses. Sometimes it can seem like information overload, and other times it can seem arbitrary. But Amazon is a data-driven company, and this IPI score is one way they are attempting to provide FBA sellers with data they believe will improve our overall businesses. It's in our best interest as sellers to learn to interpret that data and put their suggestions into practice.
For more information on understanding your IPI, click here (Seller Central log in required) for an article written by an Amazon Seller Support representative. The article includes important details about your IPI, including:
What a bad, good, and great IPI score is
Why your IPI score might still go down even though you improved your influencing factors
How the different influencing factors affect your IPI
How the FBA in-stock rate is calculated
The best way to increase your IPI score
To read more about Amazon's storage limits and the IPI score for FBA sellers, you can visit https://sellercentral.amazon.com/gp/help/GXLRKWL8L5BMSHWB.
For yet another IPI article answering Frequently Asked Questions, visit https://sellercentral.amazon.com/gp/help/GZJF4DY2W6MERBAL.
So now I'd love to hear from you. What have you done to improve your IPI score? As we learn more about the Amazon IPI, we'll add it to this page, so be sure to bookmark it for the future.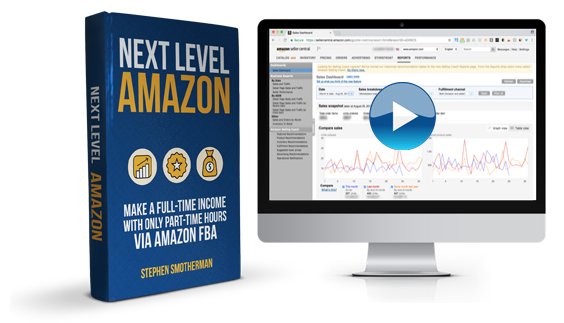 If you're ready to take your Amazon FBA business to the next level, then I highly recommend Next Level Amazon: Make a Full-Time Income with Only Part-Time Hours via Amazon FBA.
This is not a beginner course, but a step-by-step strategy focused on how to build up a successful Amazon FBA business to the point of making a full-time income with only part-time hours.
From scaling your business, to upgrading your skills, to setting up your insurance options, to knowing the fastest ways to grow your sales, I'll show you the proven strategies for how to make a full-time income with Amazon.