Knowing which shoes to source isn't the only new skill to acquire when it comes to adding the shoe category to your Amazon FBA inventory. Prepping your shoes can also present some new opportunities to learn, but the differences from prepping and listing in other categories are easy to learn if you read and follow the Amazon guidelines.
Before I (Rebecca) dive into more details on processing your shoe inventory, I want to make sure you've had an opportunity to read the previous posts in our series on Selling Shoes through Amazon FBA:
Why We Added Shoes to Our Sourcing Strategy
Beginner Lessons for Selling Shoes on Amazon
Shoe Buying Decisions
Should You Sell Shoes on Amazon?
Ok, back to prepping shoes…

Inspect Your Shoe Inventory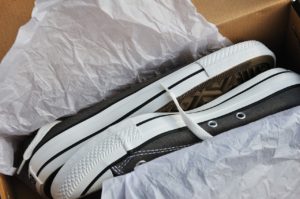 Whether you inspect your shoes in the retail store before you make the purchase or after you receive your online order, careful inspection of your shoe inventory is a must. We've just about seen it all when we open up shoe boxes to check them out for the first time, and you want to make sure that you are the one to discover any oddities about a pair of shoes, not your customer.
Here are a few things you want to check carefully on every pair of shoes that you send to Amazon FBA:
the correct style
the correct color
the correct size (including width)
one right and one left
the condition is new
We've received shoes in our online orders that were the wrong style, wrong color, wrong size, wrong width, two left shoes, only one shoe, one size printed on a tag and a different size printed on the shoe, shoes that have clearly been worn and returned to the store, and shoes in crushed shoe boxes. You also want to check for any markings in ink on the soles of the shoes or price tags stapled to the soles.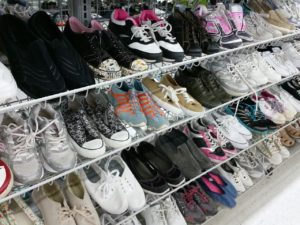 If you're sourcing in a retail store, the obvious solution to any of the above problems is to not buy the shoes in the first place. If you are doing online arbitrage and receive shoes with the above problems, you can return the shoes for a refund, or you can sell them on a different platform, like eBay or Poshmark, where you can give details in your product description about the shoe being slightly worn, having a different size listed on the box, etc.
Note: Shoes sold as new on Amazon must EXACTLY match the description on the product page and be in absolutely new condition. You don't want your customers to ever think they they're getting a used pair of shoes. One of the worst "dings" on your seller account is a customer claiming you've sold them a "used, sold as new" item.
Prepping Shoes
As I said at the beginning of this post, one of the keys to successfully prepping your shoes for the Amazon FBA warehouse is to read the guidelines. Here's the excerpt from the guidelines about prepping and packaging shoes:
"Footwear, regardless of material, must be packaged with no shoe material exposed, either in shoe boxes or bagged in a polybag with a suffocation warning. Shoe box lids must be secured with a non-adhesive band or removable tape."
If a pair of shoes originally comes in a shoe box, then it must be sent to the customer in the original branded shoe box. We'll only polybag shoes as long as it does not usually come in a box. This includes footwear like flip flops, sandals, slippers, crocs, or any other type of shoe that you would buy at a brick-and-mortar store hanging on a rack rather than on a shelf of shoe boxes.
In general, we make sure our shoe inventory is sent to the FBA warehouse in the branded shoe box it came in, and we use stretch wrap to secure the lid. We made a video to show you exactly how we secure the lids with the stretch wrap:
Handling Returns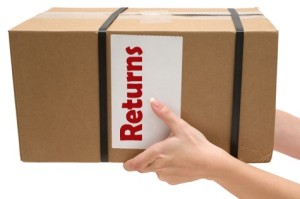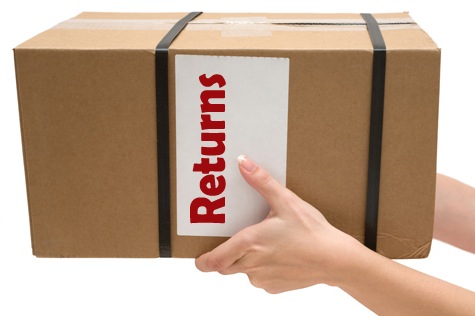 Almost without fail, when an Amazon seller talks about how great the profits are with shoes, the response they get is this: "Yeah, but what about the return rates? Is it even worth it with all the returns?"
I'll be the first to admit: the psychological hit you take as a seller is harder when you get a return on a $120 pair of running shoes than for the return of a $15 toy. But the financial hit doesn't have to be that hard.
When a pair of shoes is returned to Amazon, many times the warehouse workers inspect them and see that they haven't been worn and simply enter them back into your inventory.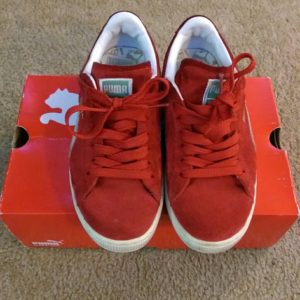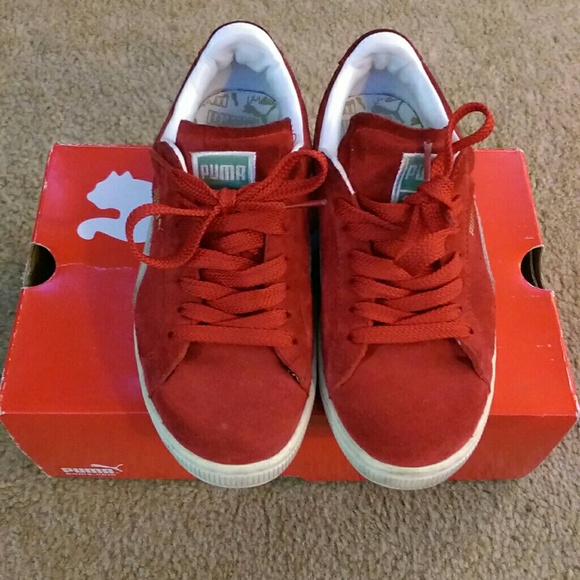 If the warehouse worker does mark the shoes as "customer damaged" and the shoes move to your unfulfillable inventory, that doesn't necessarily mean the shoes are damaged. In these instances, have the shoes returned to you for inspection, and you can decide what to do from there. Sometimes the shoes haven't been worn and can be sent back to the FBA warehouse in new condition. If the shoes clearly have been worn, you can still sell them on eBay or Poshmark with detailed condition notes.
We have found that the majority of our returned shoes can still be sold on Amazon, with a rare few needing to be sold on another platform. When you start crunching the numbers, the return rate for shoes may appear higher than other categories, but if you're still able to sell the shoes in the end, the impact on your business isn't that high.
In fact, we looked at our own personal return data and found that around 96% of our returned shoes actually go back into our sellable inventory. To give you some perspective, only 20% of the returned items from all other categories are put back into our sellable inventory. I'll take 96% over 20% any day.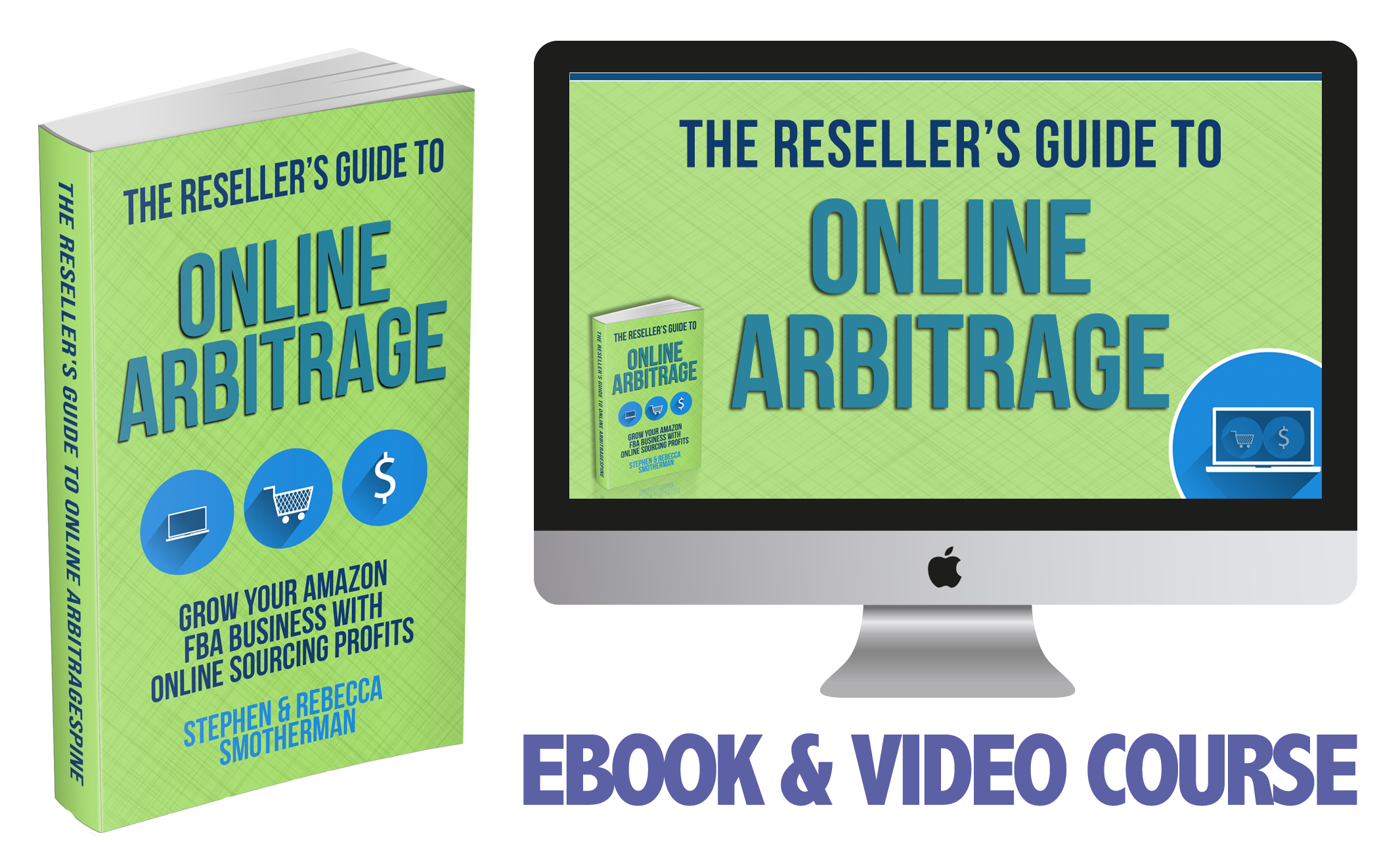 The #1 way we source shoes to sell on Amazon is via online arbitrage.
If you want to add or improve your existing online arbitrage (OA) sourcing skills, then check out our course: The Reseller's Guide to Online Arbitrage: Grow Your Amazon FBA Business With Online Sourcing Profits.
The course is a combination video course (5+ hours of OA training) and a 100+ page ebook. The videos and book both share the exact same content (so you can pick the format you most like to learn from). The course also comes with six time-saving and money-making bonuses all at no additional charge!